Enjoy this trip report by my son on his trip with five friends to Puerto Vallarta, Mexico. It was to celebrate surviving his first year of college.
TBB Blog Mission: To Entertain. Educate. Inspire. In That Order!
This site is AD-FREE! You can support it by applying for CREDIT CARDS and visiting our REFERRAL LINKS.

I'm back with another early summer vacation post! Check out my other post here.
I recently finished attending my freshman year of college at the University of Michigan.  It was a year full of long essays and hard exams but, while I lost a lot of sleep, I gained new lifelong friends.  About midway through the year a group of friends from my residence hall began throwing around the idea of a trip to Mexico.  One of my friends' mom offered for us to split her timeshare rate to reduce the cost of a hotel or resort.  After some weeks of procrastination (something we all became really good at) the trip slowly fell into place.
The first stop: Chicago!  Since the flights were cheaper from Chicago to Puerto Vallarta and one of our friends lives in Chicago we decided to leave a few nights early to visit and explore the city a bit.  Four of us from the Michigan area packed our stuff into a car and started our journey.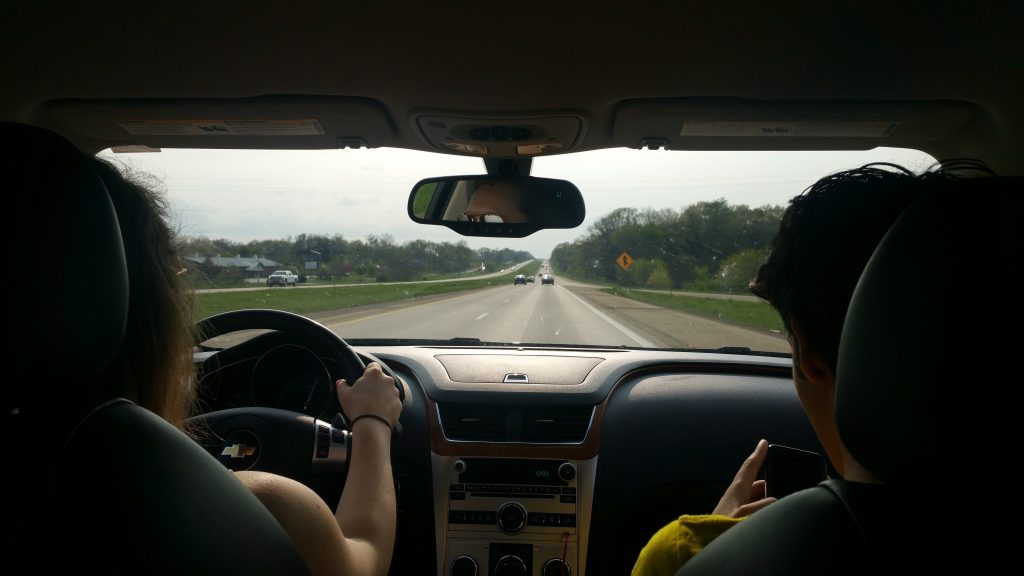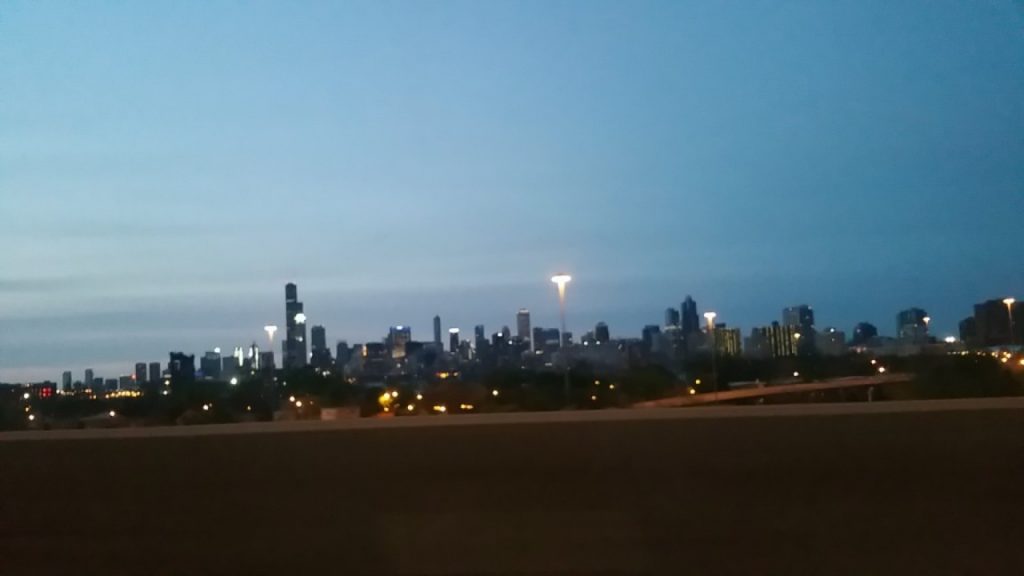 We arrived at night and dropped off our luggage at the friend's house and headed out for a bite to eat.  We went to this South African chain called Nando's and it was delicious!  Everything was so tasty.  Pictured below is what I ordered: chicken livers.  Sounds gross but they were delicious.  Some of the best food I had on this trip, I highly recommend.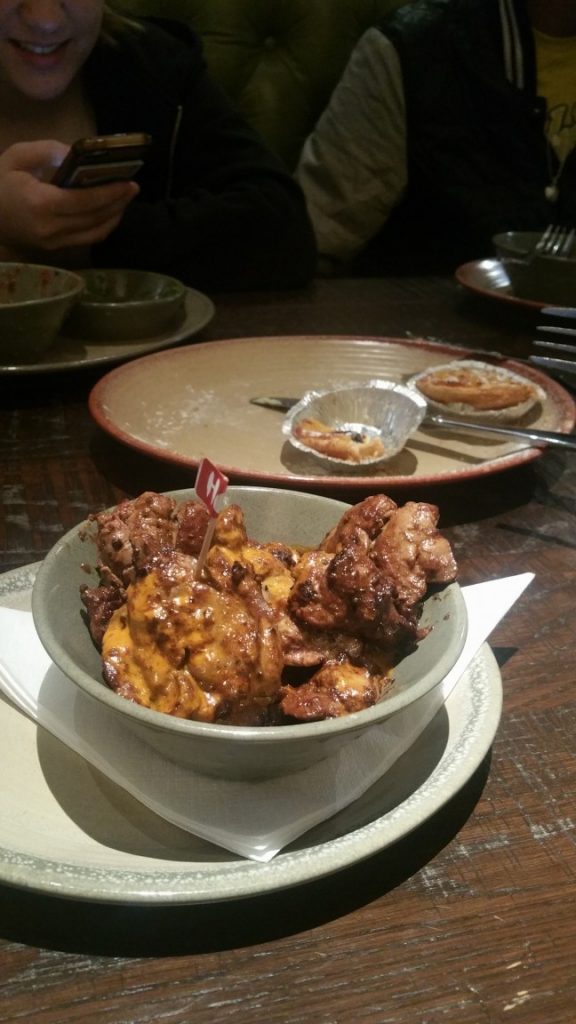 The day we had in Chicago was Mother's Day so we spent a lot of time with our friend's family and unfortunately did not get to fully explore and tour Chicago.
Since my flight was especially early and our friend lives about an hour away from O'Hare International Airport, my dad decided to book us a night at the Hilton located inside the airport. [TBB: It was with my Hilton HHonors points, come on!]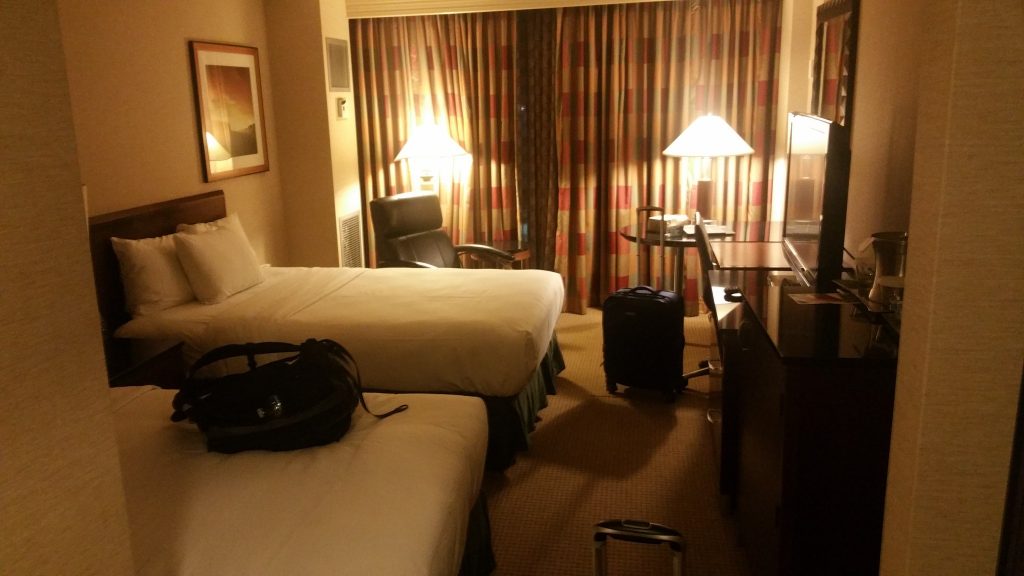 Right outside of our window we could see our terminal. Pretty cool.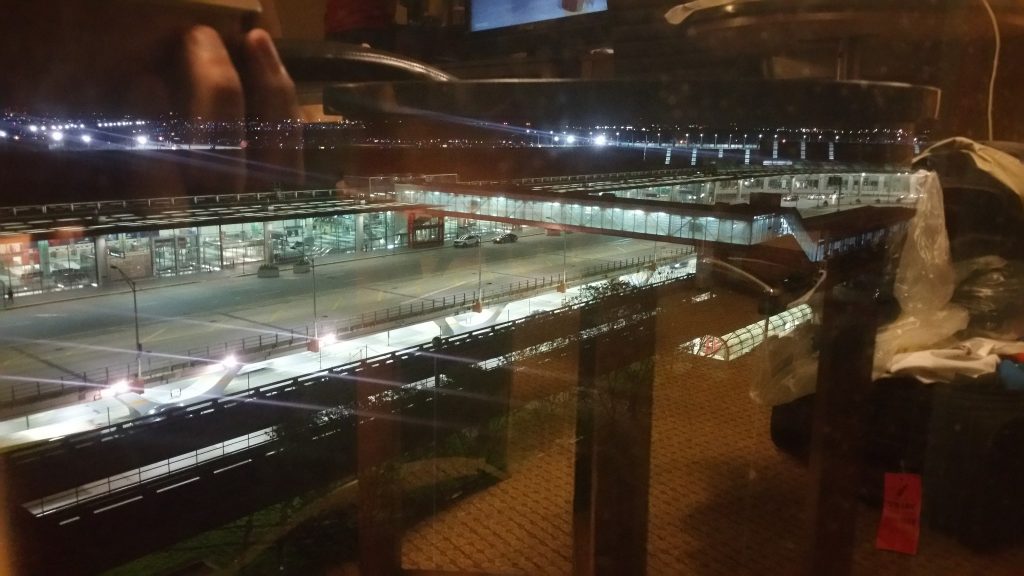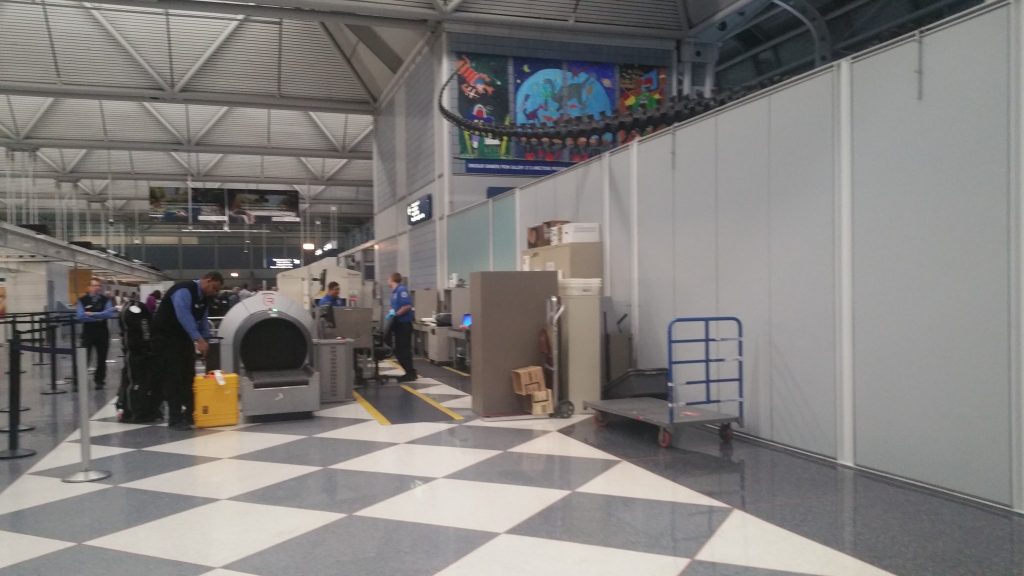 For this trip I flew United Airlines.  My dad had a $400 bump voucher that he graciously let me use 🙂  I didn't get to fly with my friends but hey it was free so I'm not complaining.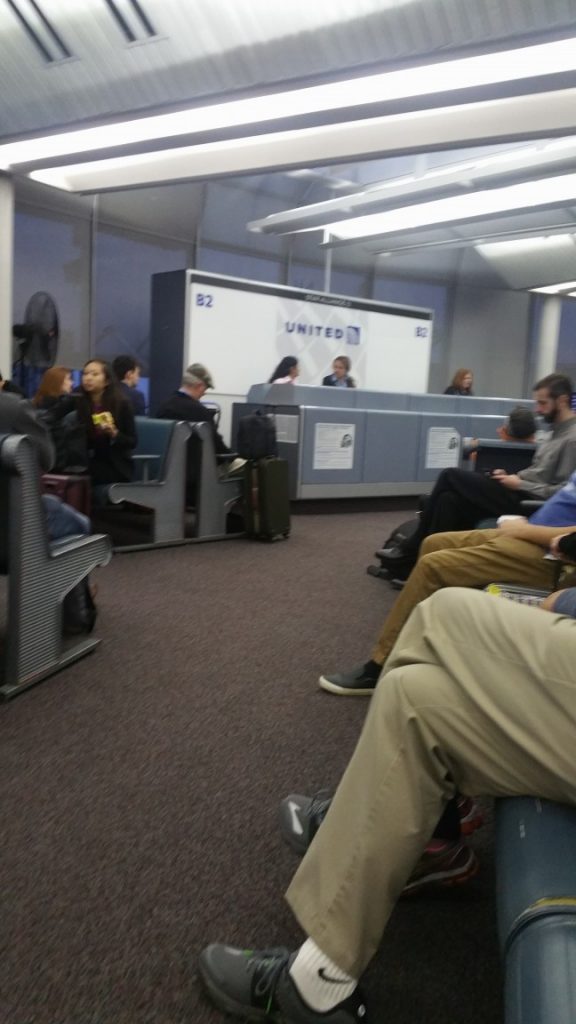 There were some issues with the first flight that caused a bit of a scare.  Initially the flight was delayed an hour because United screwed up the planes and we had to wait for a different plane to arrive and unload before we could board.  I thought everything was fine because I had a 2.5 hour layover in Houston and I should still be able to make my connection with this delay.  An hour later I boarded the plane and, being so early in the morning, I fell right asleep.  I wake up an hour later and… my plane was still on the ground.  Apparently we were stopped due to weather in the Houston area.  The plane remained on the ground for another 30 minutes and at this point all of my layover time had been used and I really thought I would miss my flight.  I was very frustrated because the next possible flight to Puerto Vallarta was the next day.  My only hope was that United would hold the other flight in order to wait for me and other passengers who would be arriving late.  The pilots managed to scrape off some extra minutes and as soon I was off the plane I sprinted faster than I have in years and of course the gate was FAR.  Luckily they held the gate for about 15 minutes and I made it!  It was a huge relief – I was not trying to waste a day of my vacation.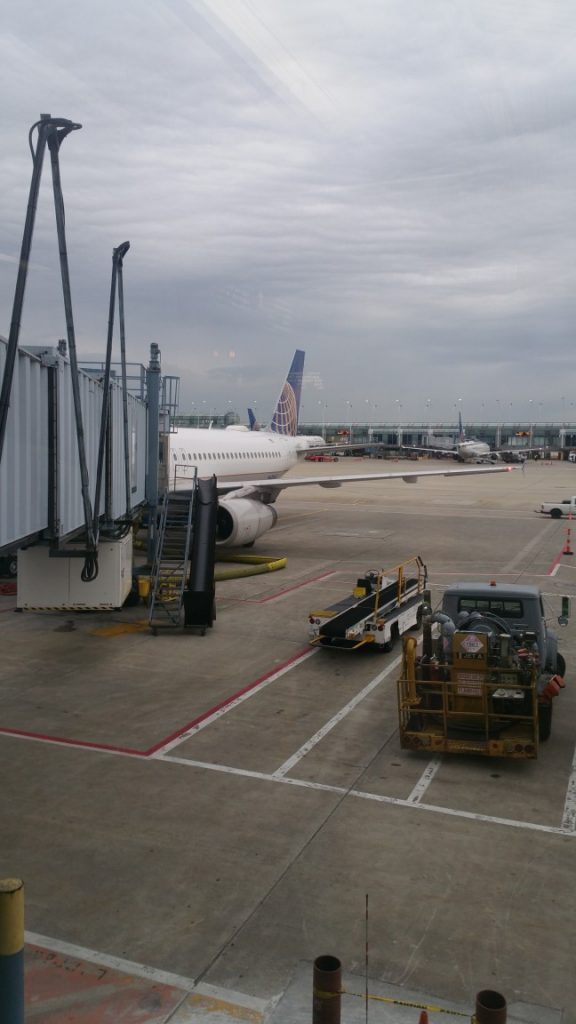 Here's a look out of the plane window of the mountainous land near Puerto Vallarta.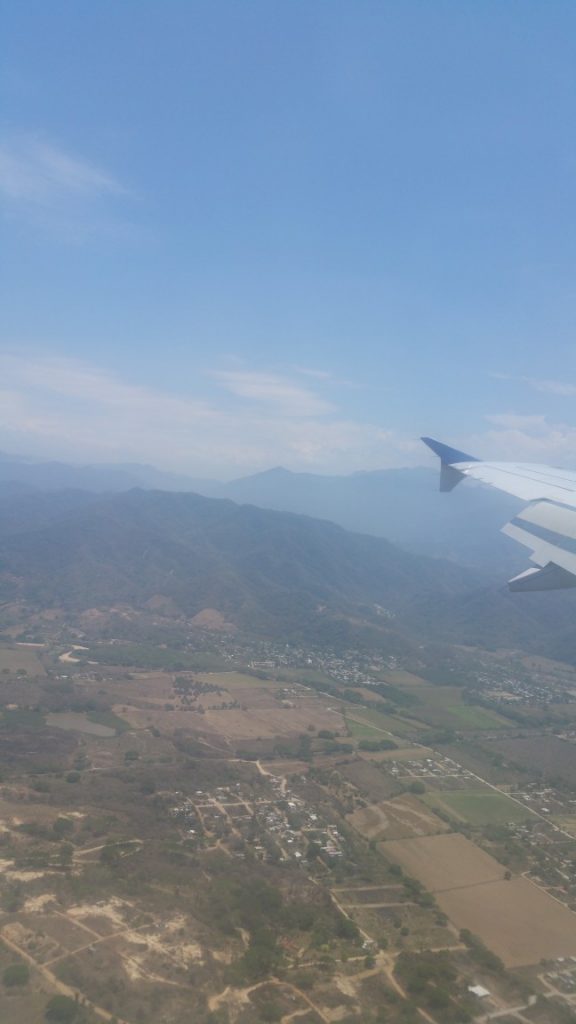 Once I arrived I met up with my friends.  Customs was super quick and easy.  After making it past the mob of tourist companies trying to sell us timeshares we found our hotel's "shuttle" and we were on our way to the resort!

An outside view of the Mayan Palace Puerto Vallarta.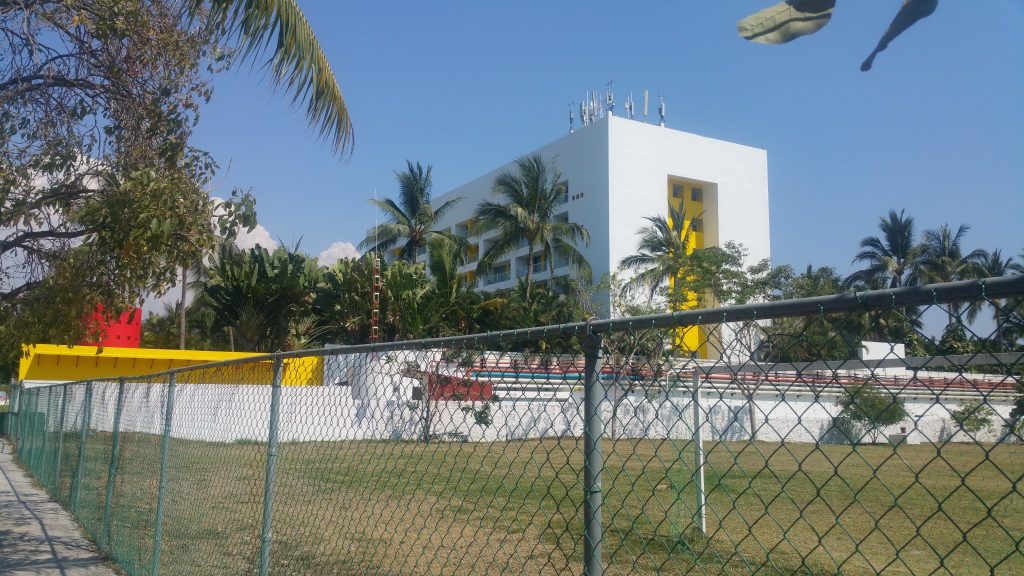 Our jaws dropped the moment we walked in.  Truly beautiful resort.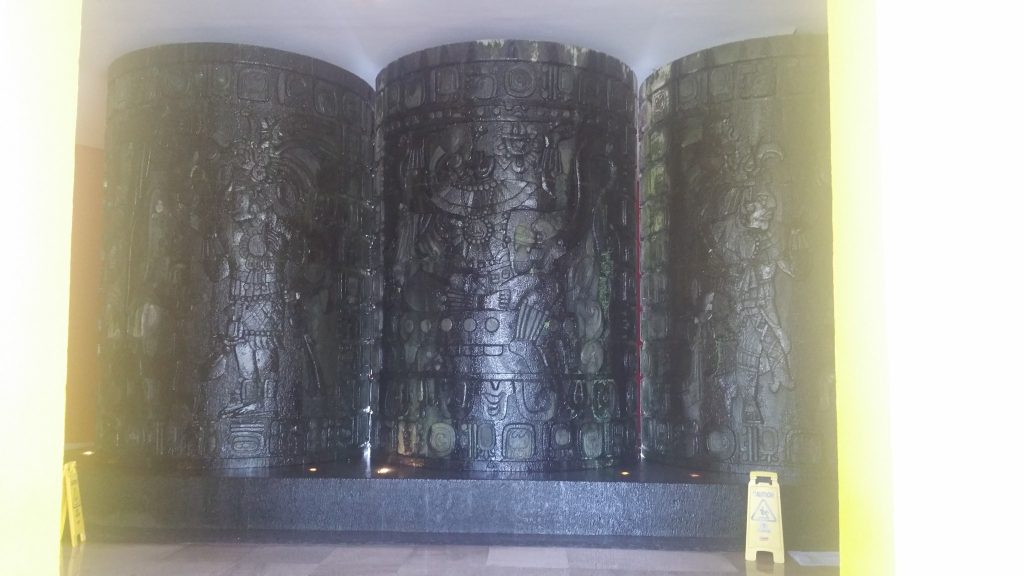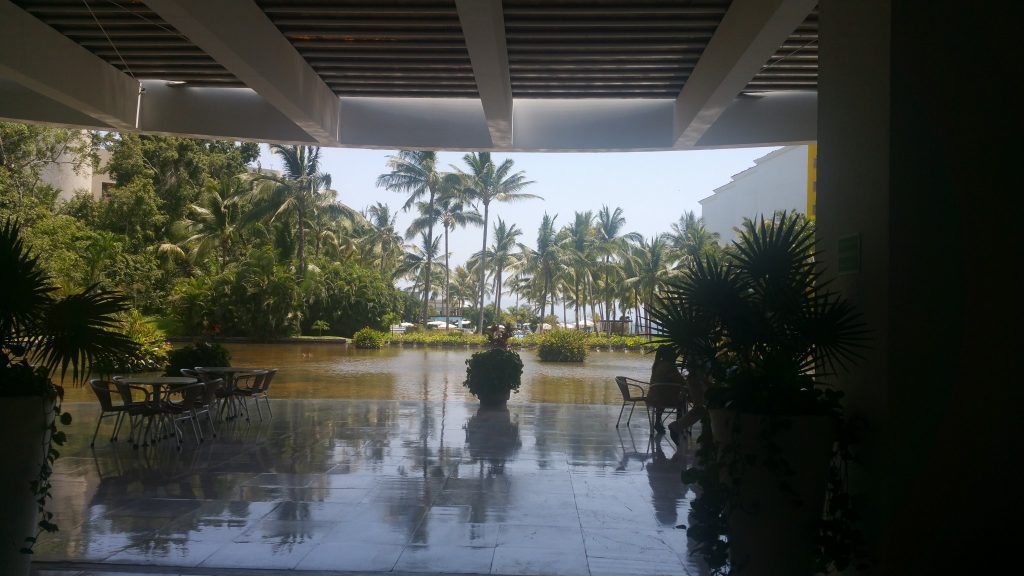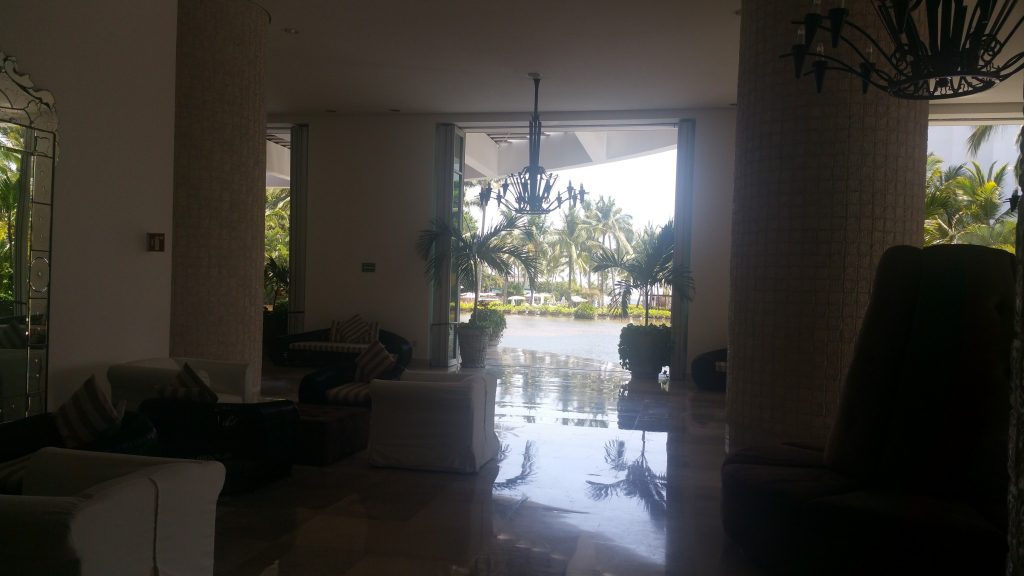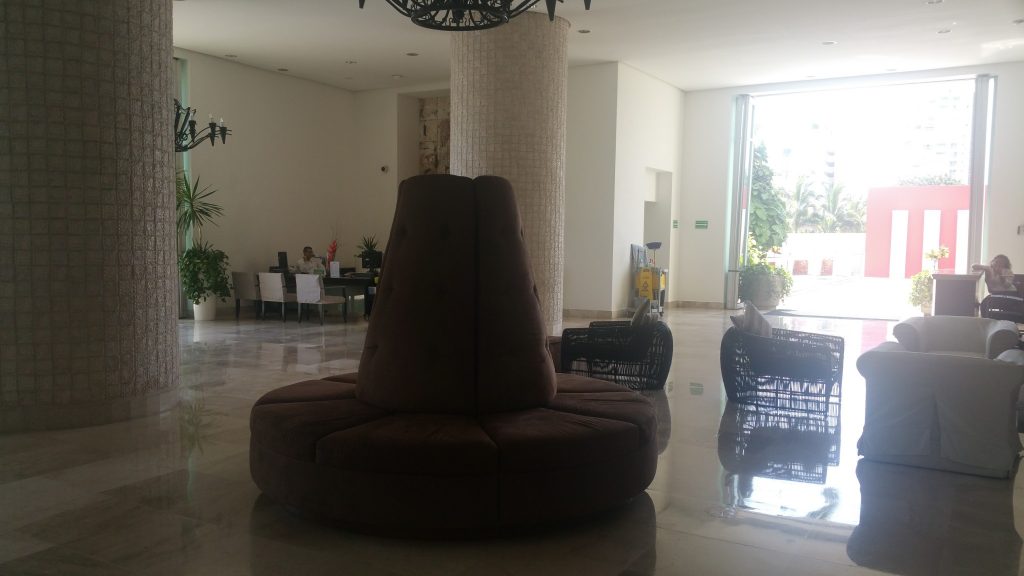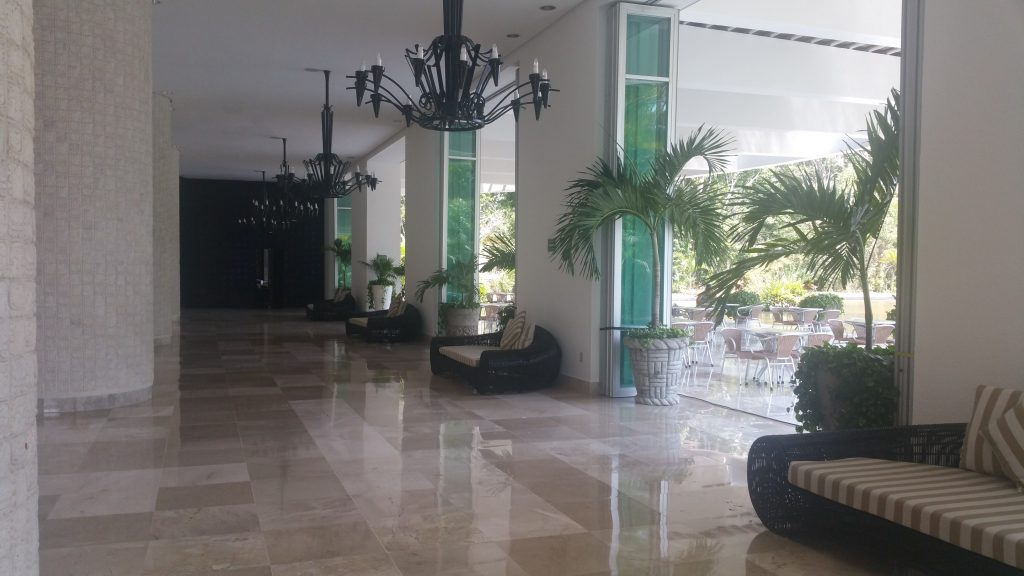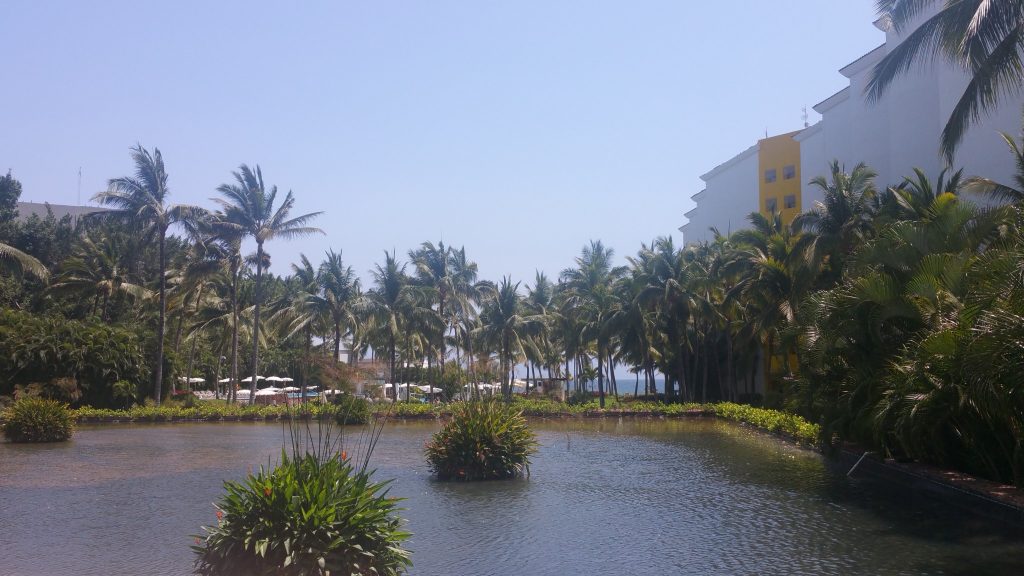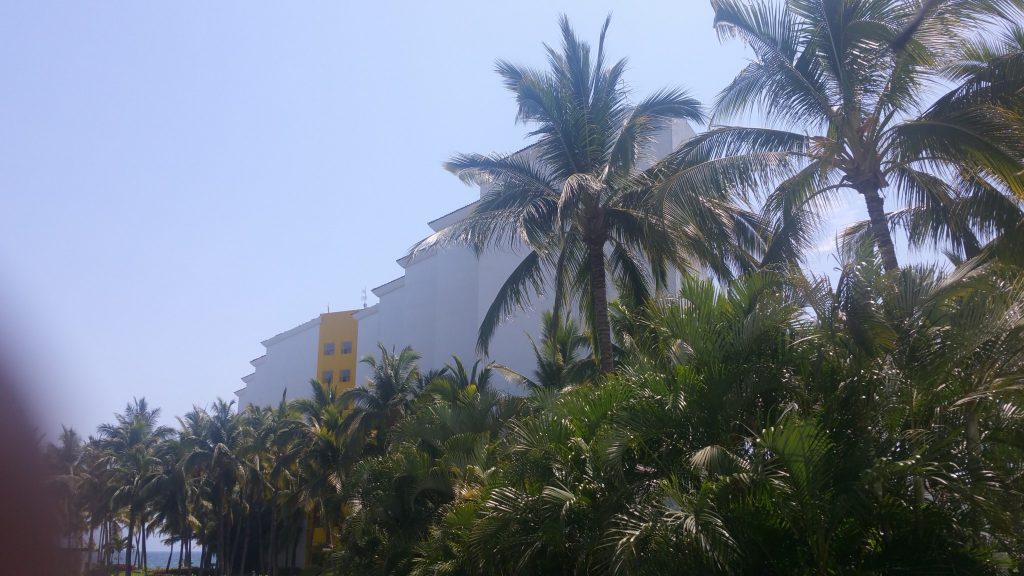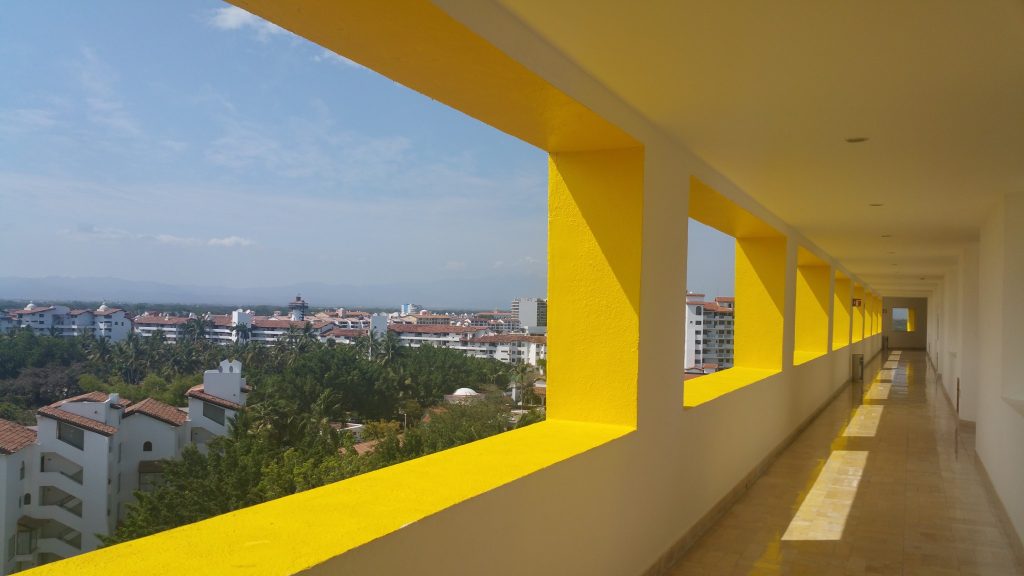 We booked a suite with a connecting bathroom.  We had our own kitchen, two full bathrooms, and a small balcony view.  For sleeping we had a king bed, two doubles, and two pull out couches.  Plenty of space for 6 people.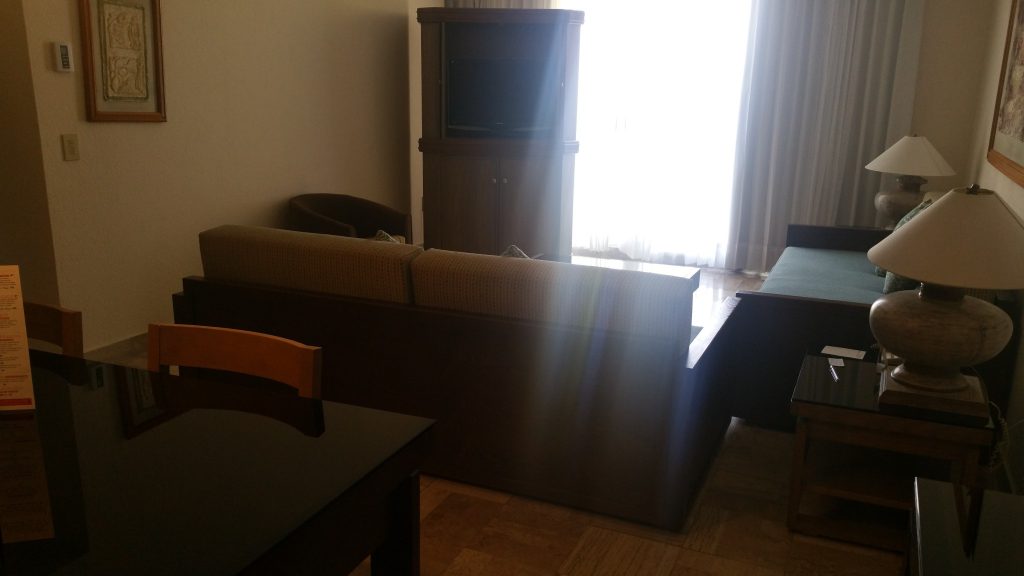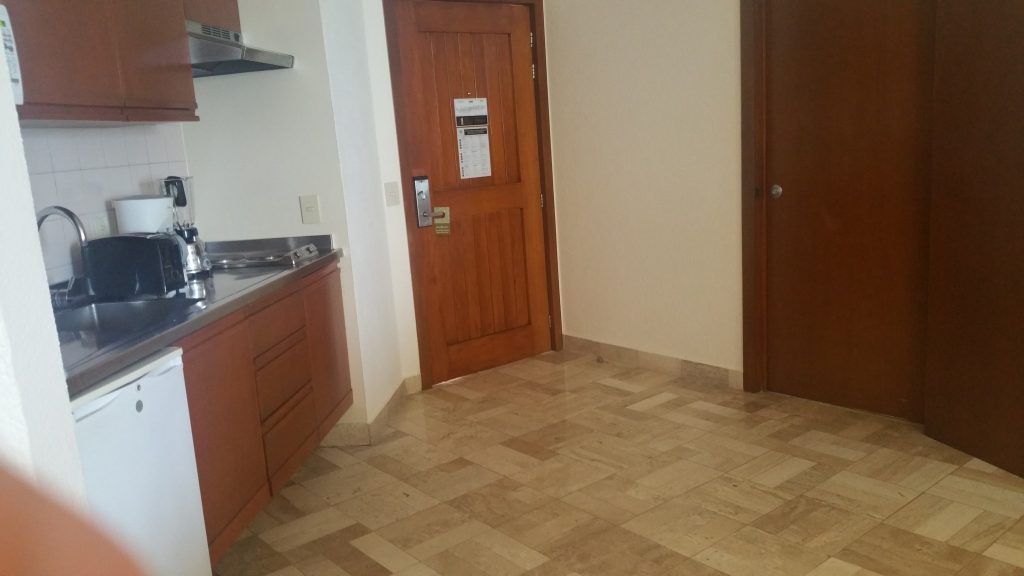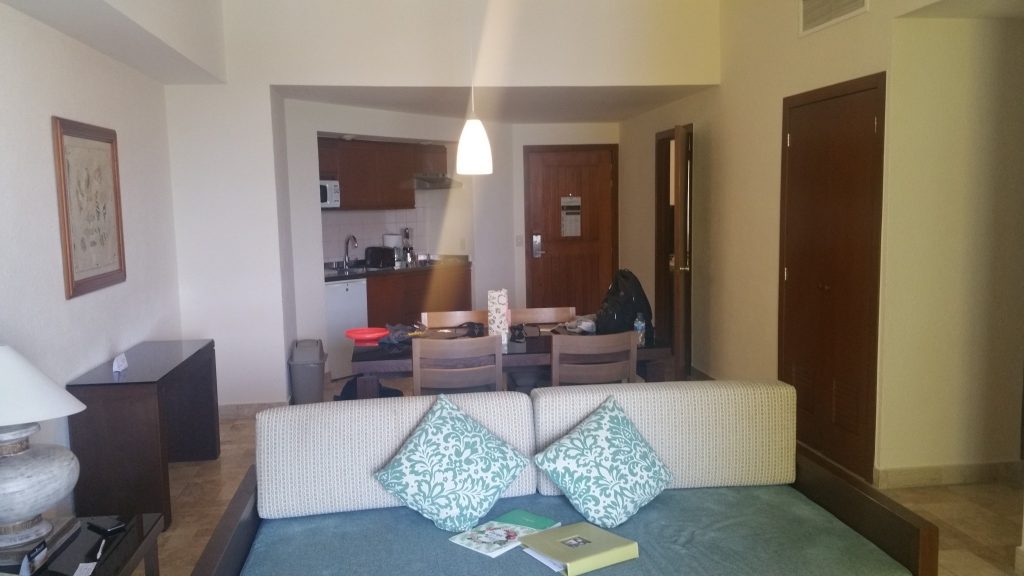 Here is the view from the room.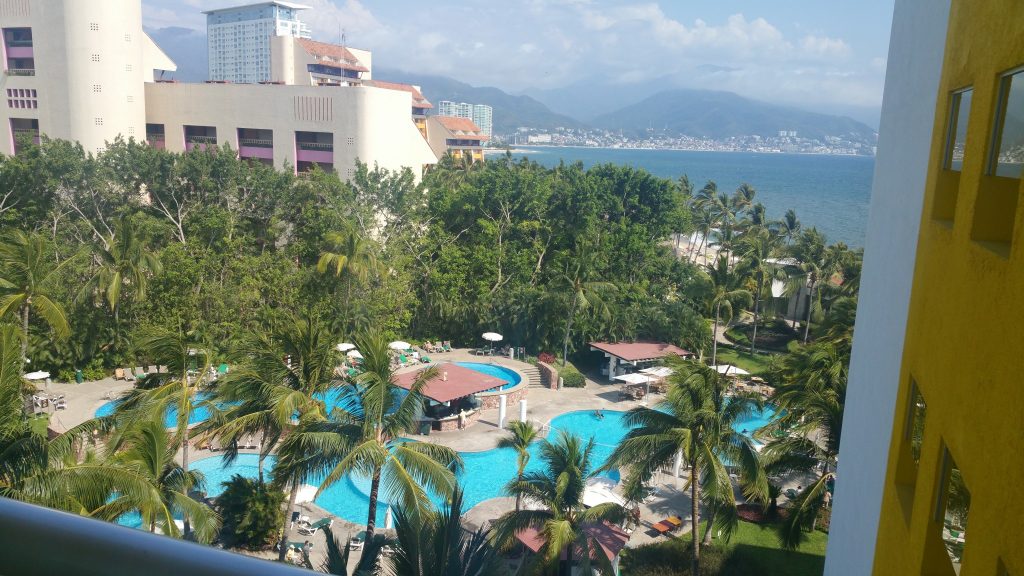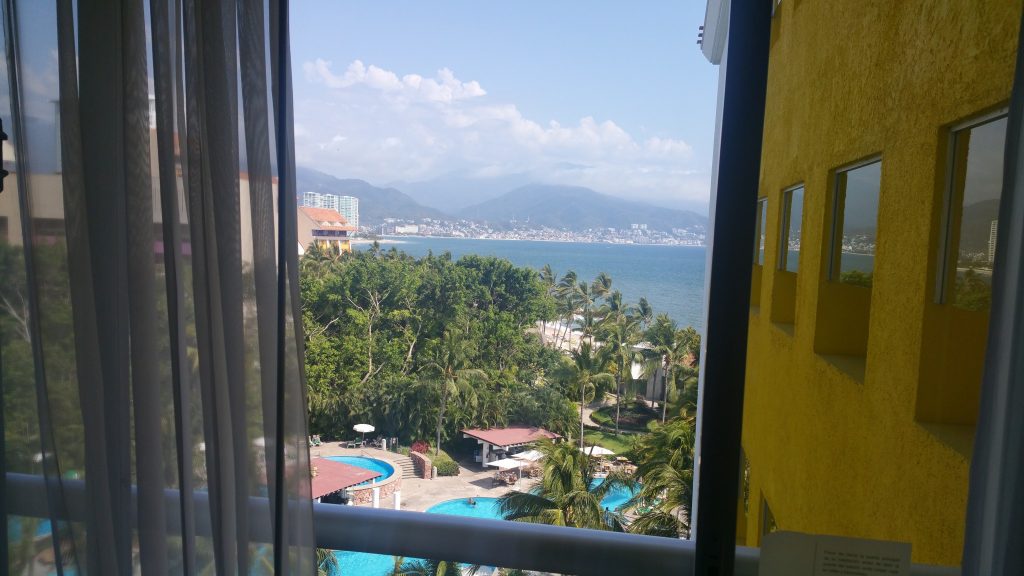 The resort also had a gym.  Small but high quality equipment.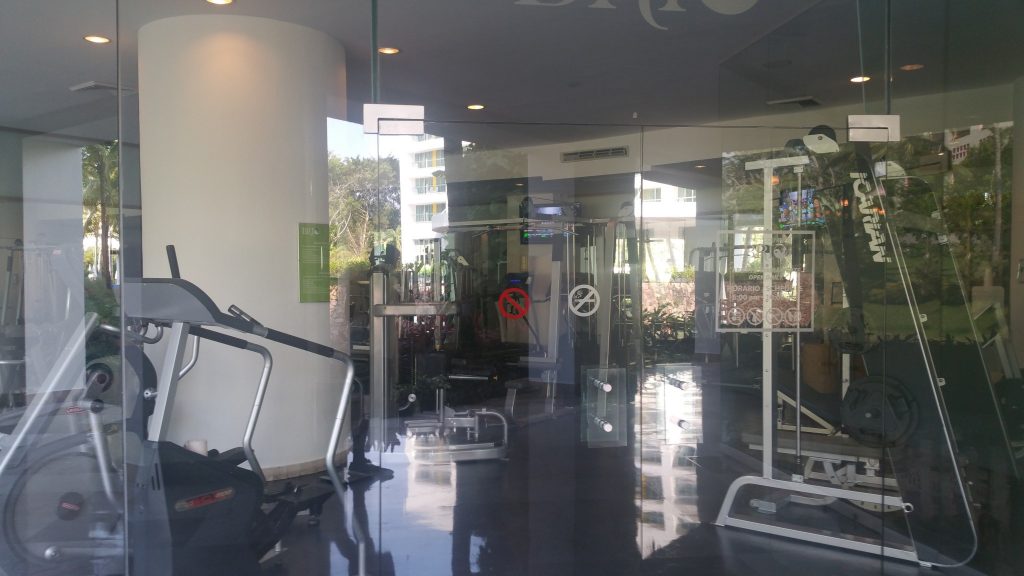 For our first meal we went literally across the street to a small restaurant cafe.  Decent food and decent price but we only went here when we were too lazy or tired to walk to better and more authentic food.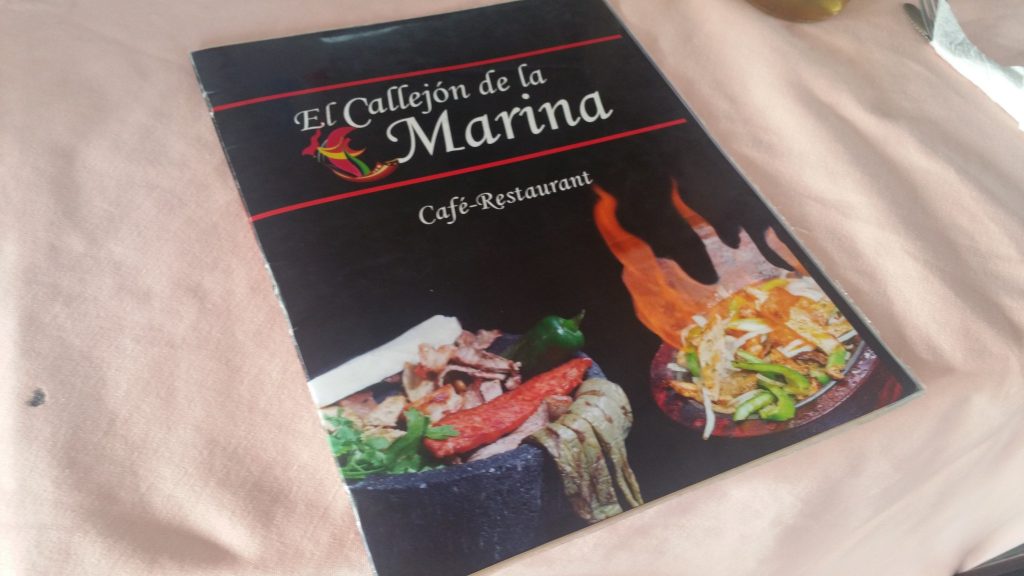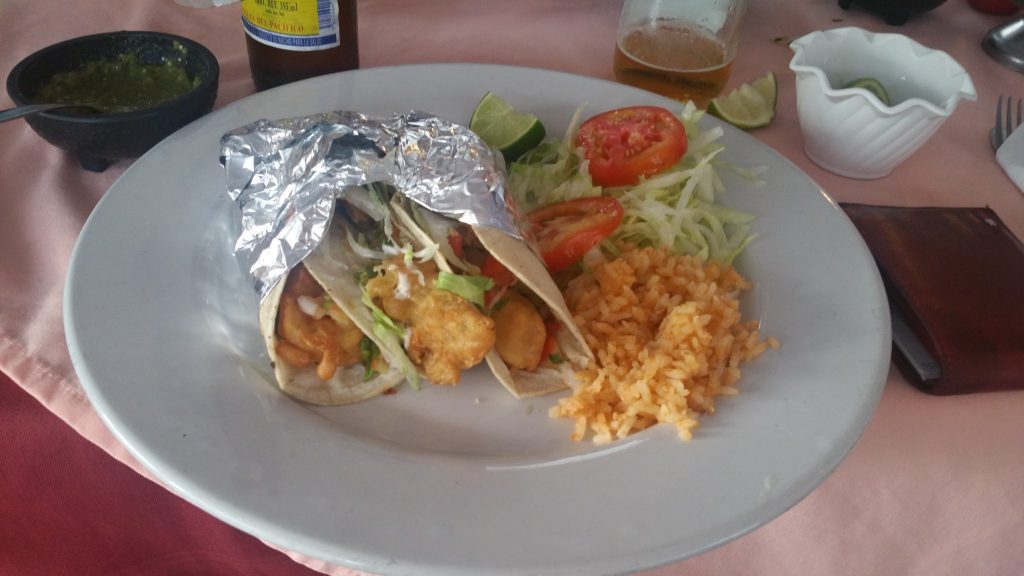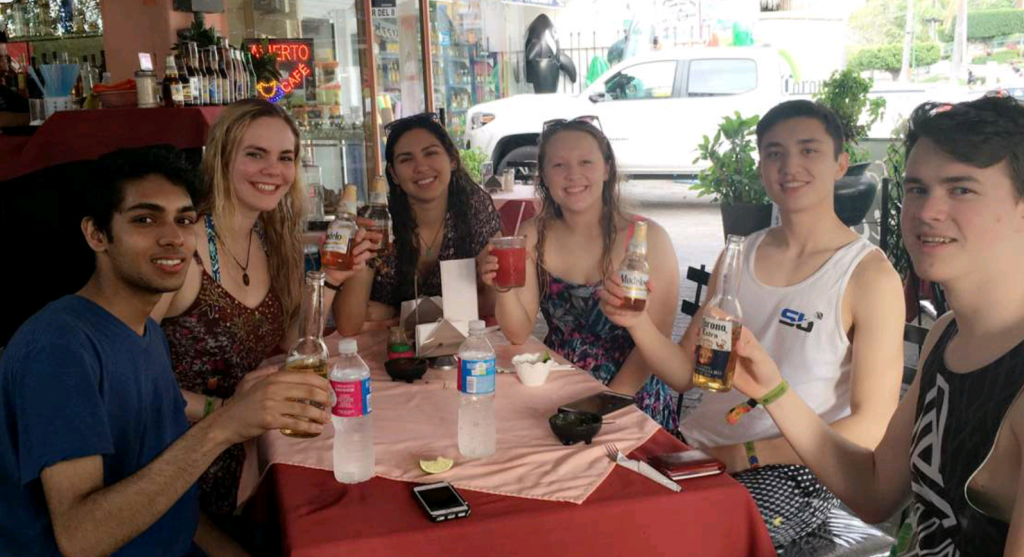 Night view out of our balcony.  Next door there was a Westin hotel.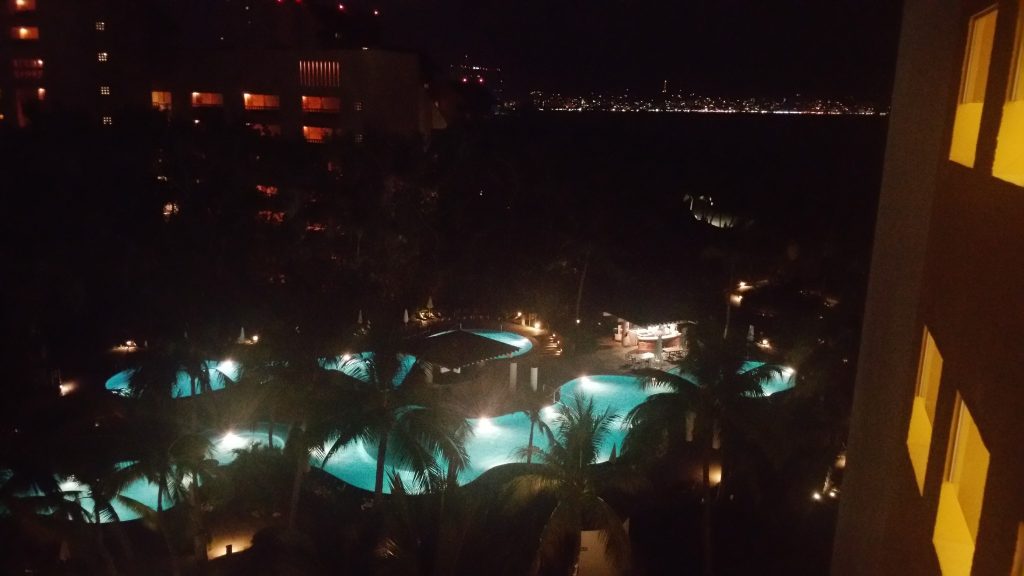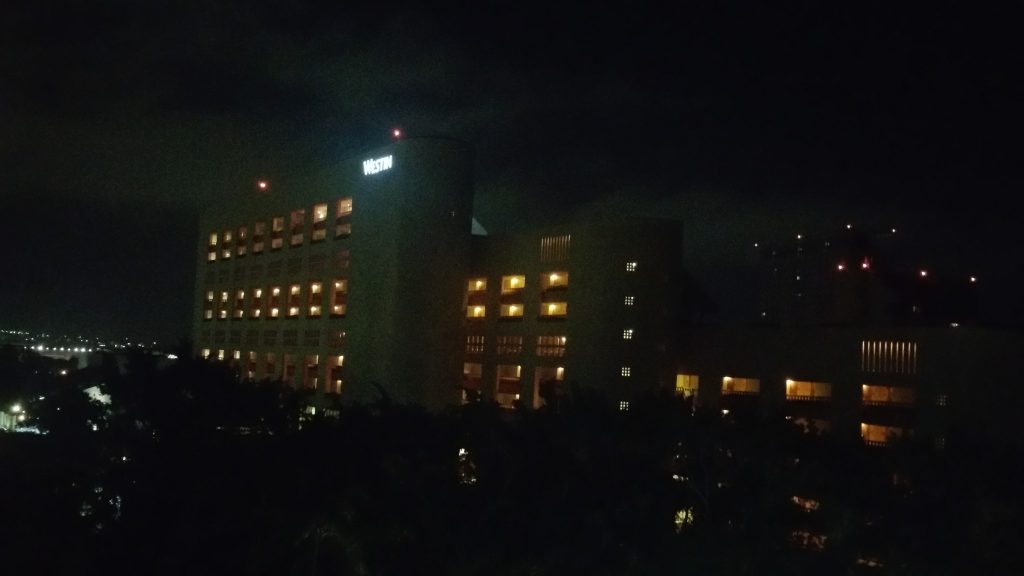 The next day we decided to walk to a local supermarket to stock up on some food and other necessities (tequila).  We walked through the local marina where there were many restaurants lining the water.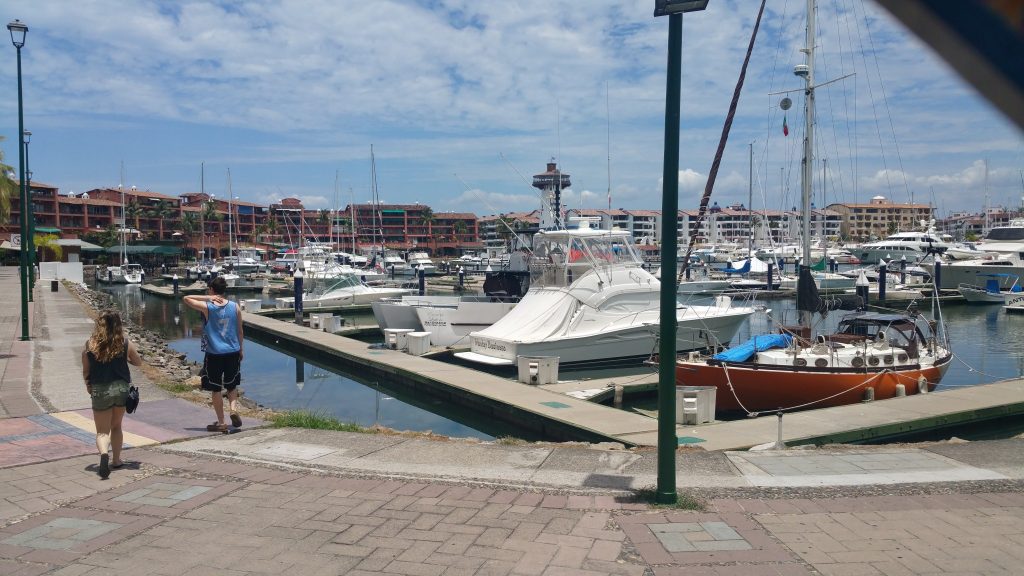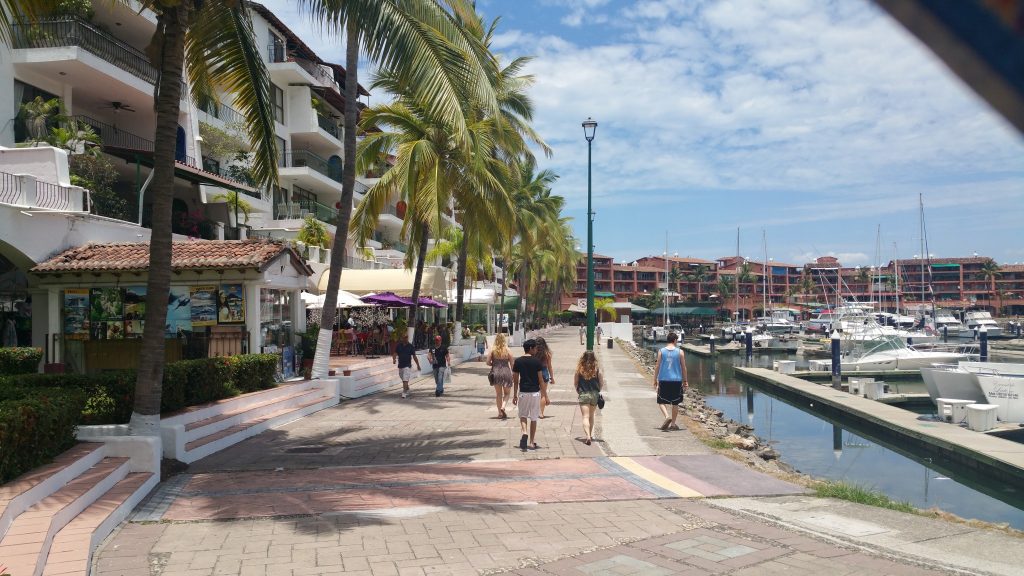 Iguanas were everywhere!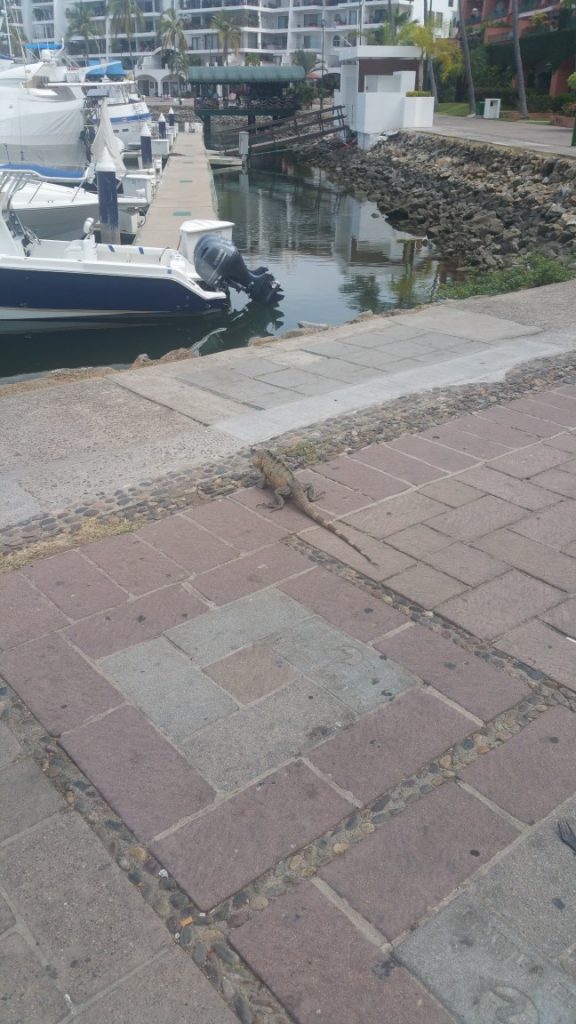 After shopping we stopped by an interesting little restaurant called The Black Fish.  It was in this small tower by the parking lot.  The family who owned it was really friendly and they made some really good octopus and shrimp quesadillas.  Unfortunately we were all so hungry that we finished our food before I could remember to get a picture.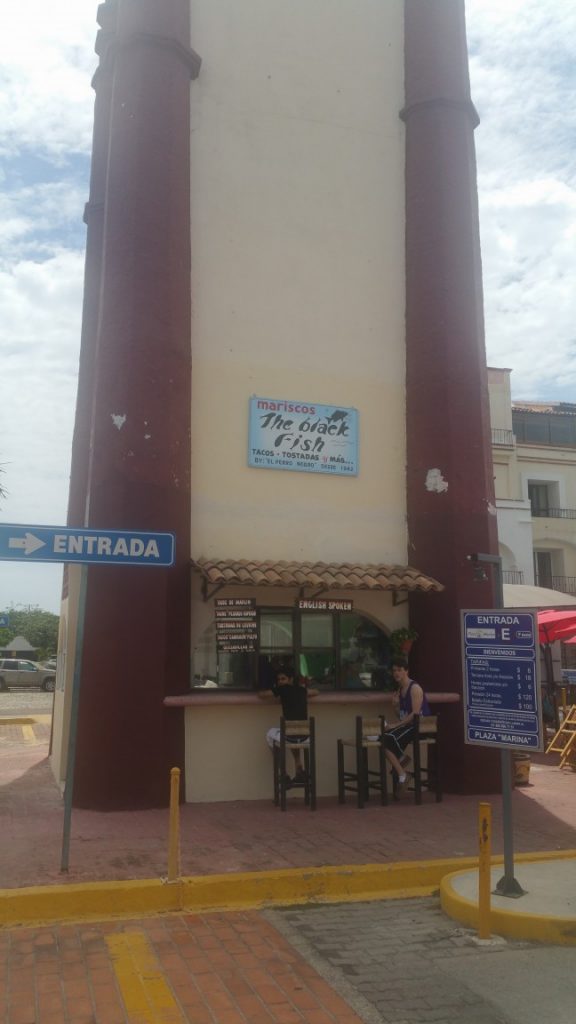 On the right is the owner's homemade hot sauce.  A little too spicy for my tastes but I had to give it a try.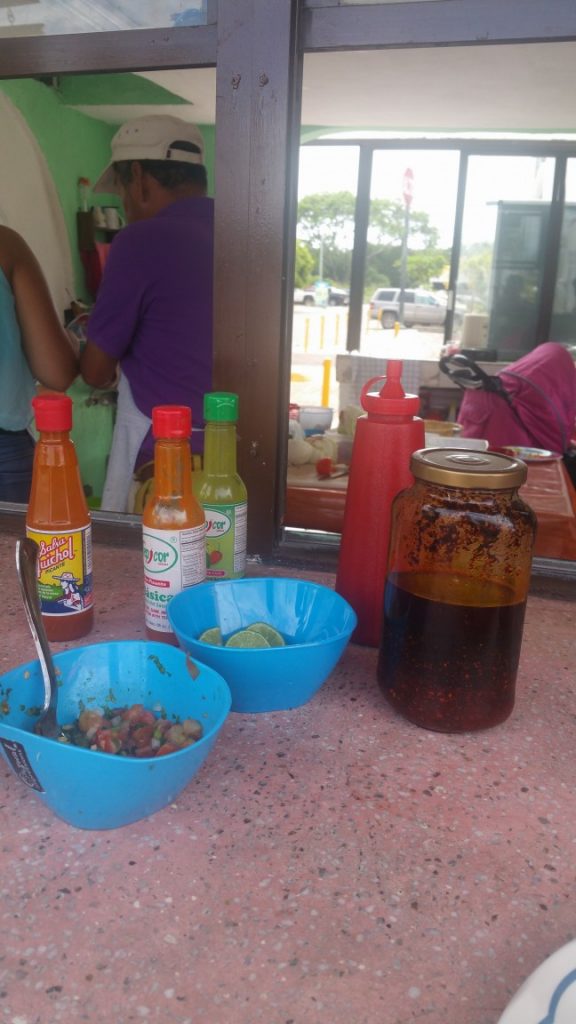 We spent some time in the sun at the resort's beach.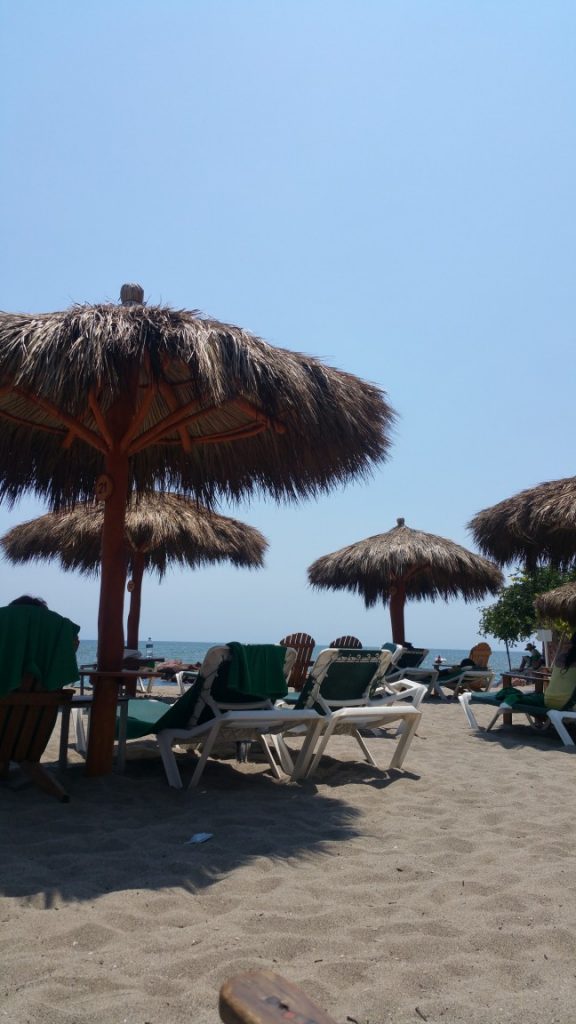 First of many beautiful sunset shots.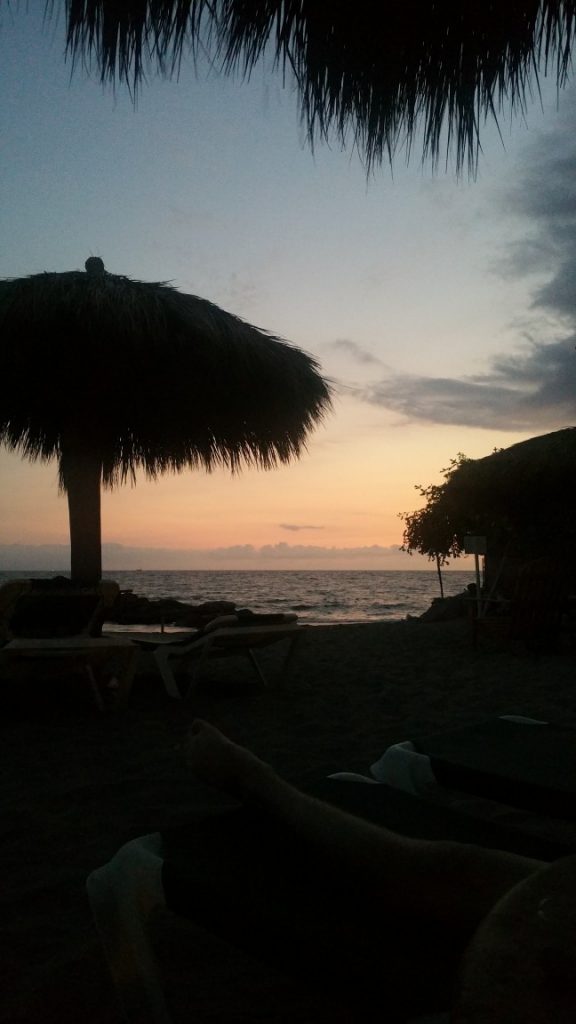 Taxis in Mexico are cheap in comparison to the United States especially when split between 6 people so the second night we took a cab to the town and went to some clubs.  As you can sort of tell from the pictures there were a lot of older people there since it was not a typical college student season during our time there.  Unfortunate timing but it was still a fun experience!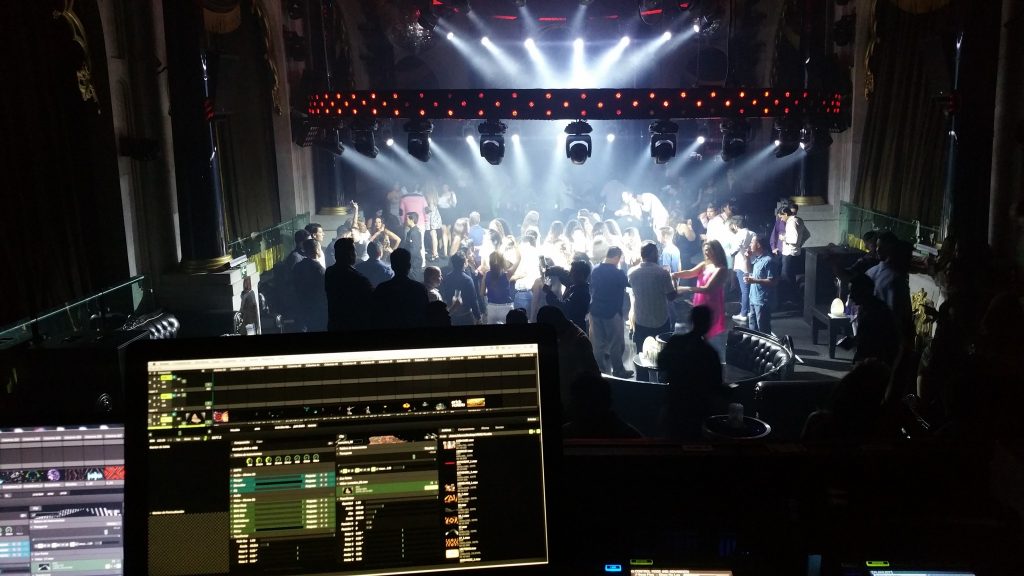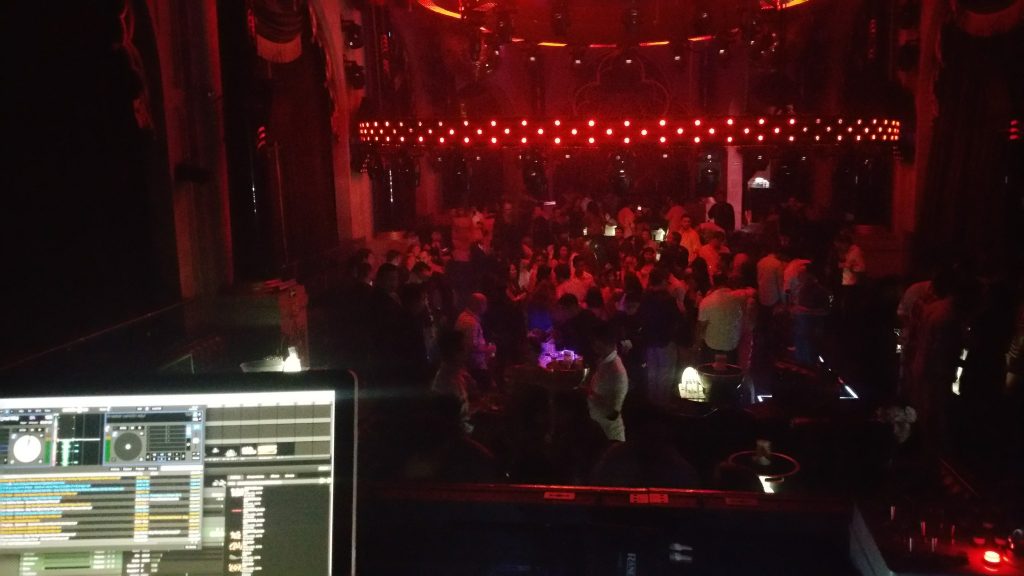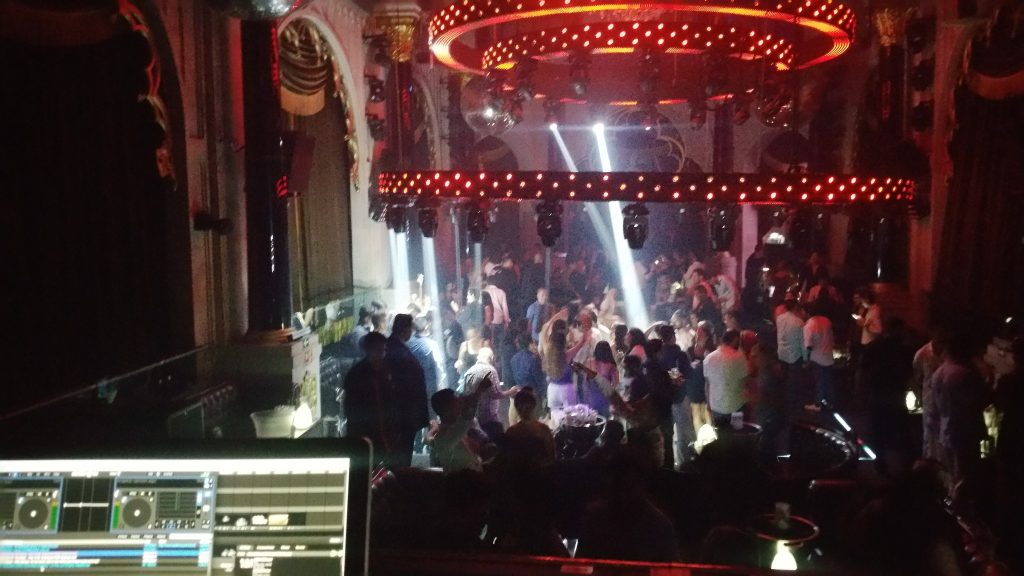 The next day we took a taxi to town and the taxi driver recommended us to go to a restaurant called "The Happy Lobster" for lunch.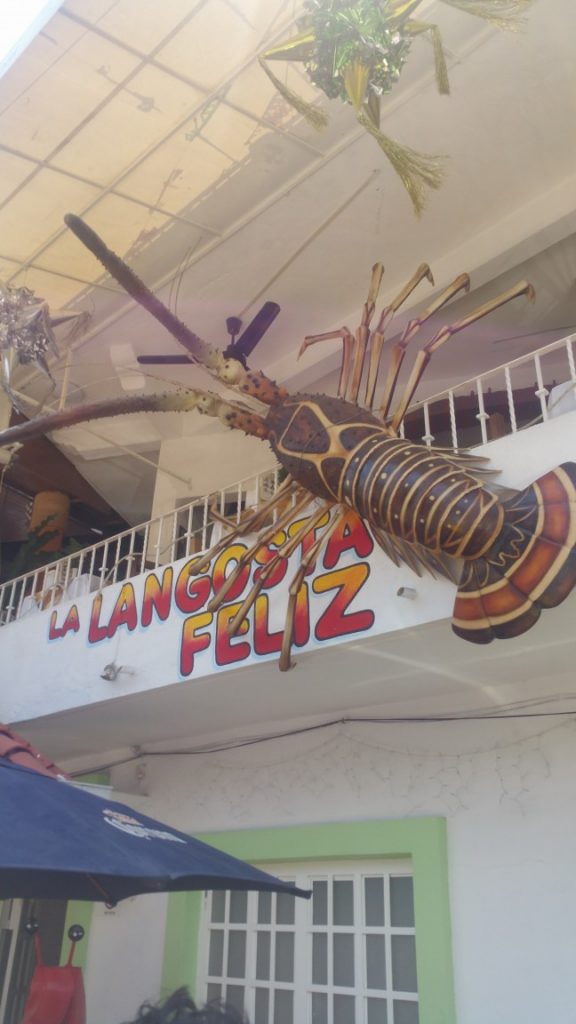 The presentation was really cool.  They brought out a platter of all of their fresh seafood and told us what was what so we knew what we were ordering.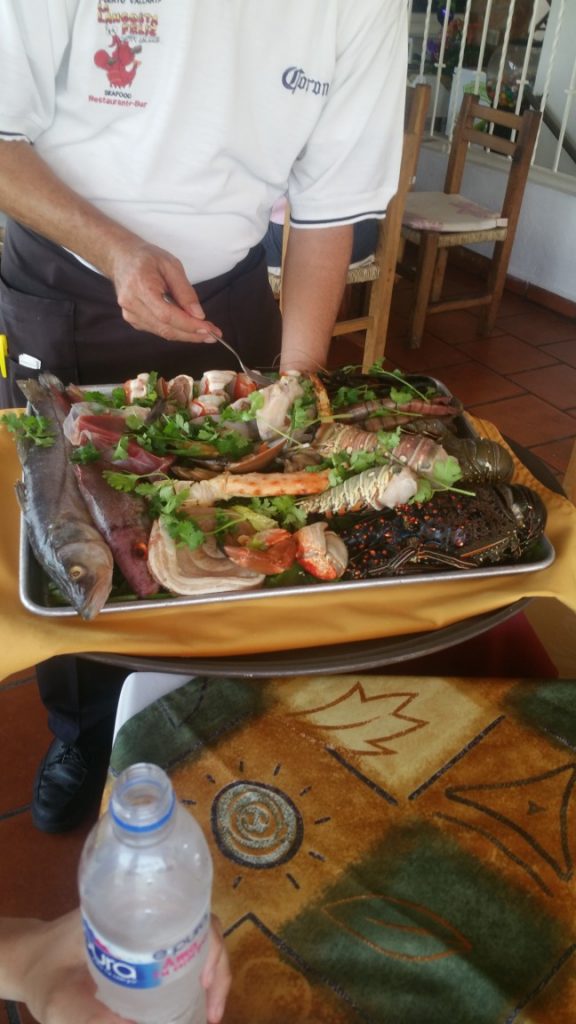 Views from our table.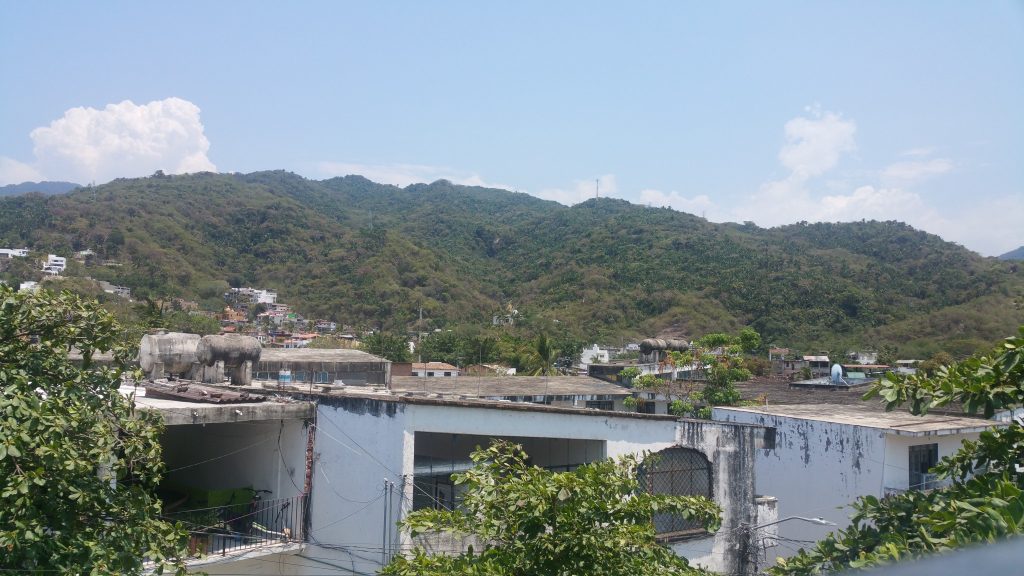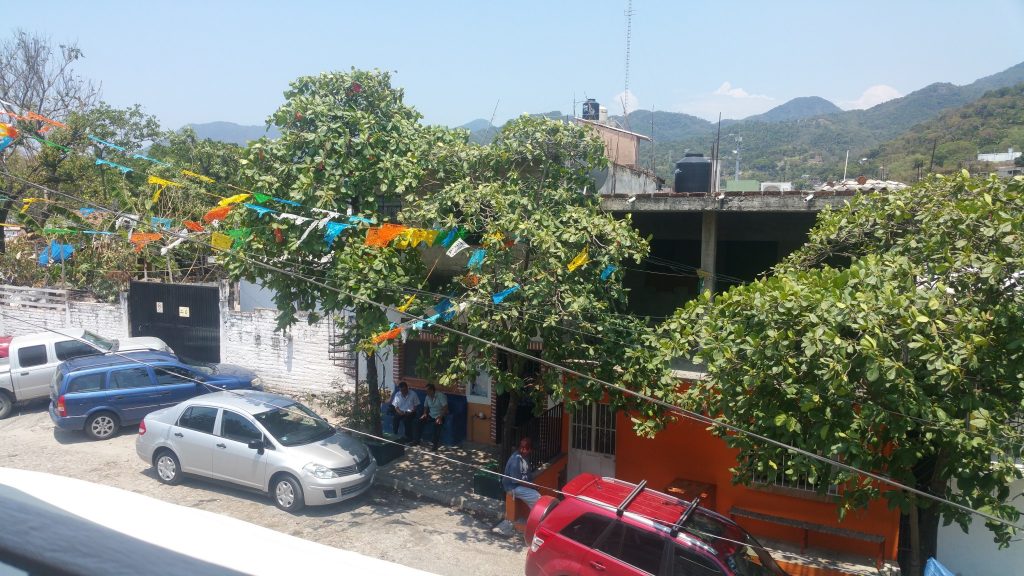 The food was great. Huge portions for around 10 dollars each. Oh and it was delicious.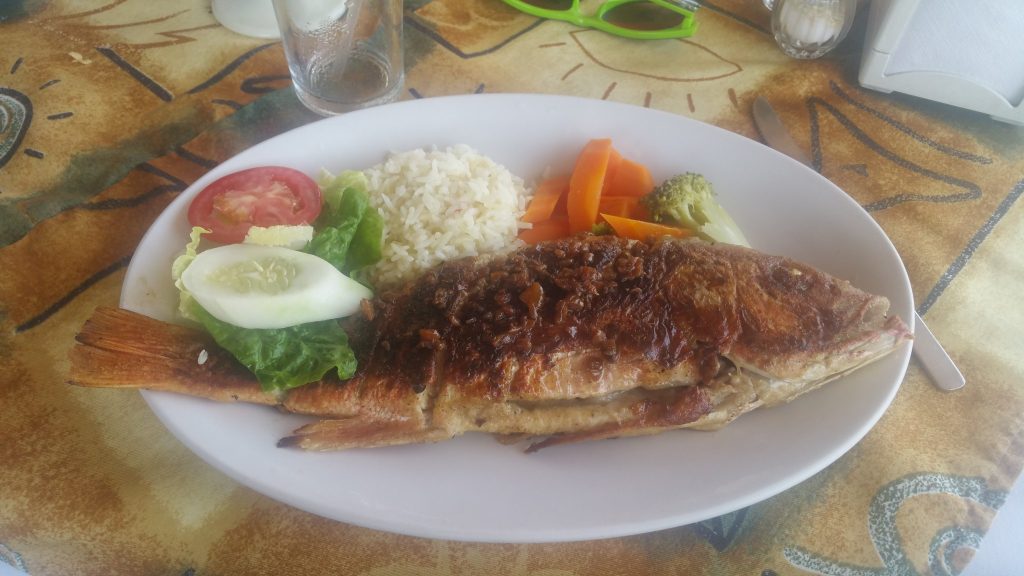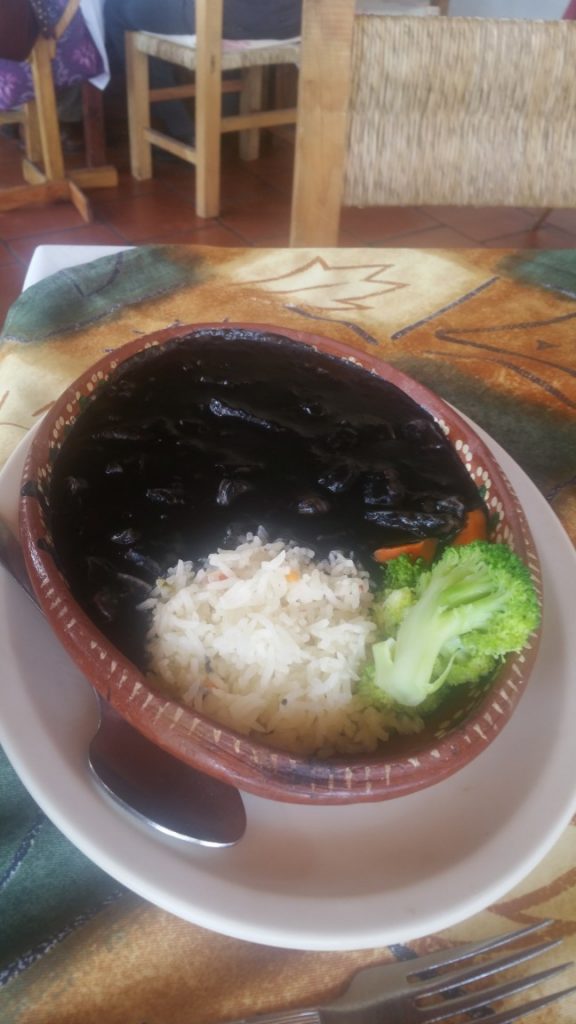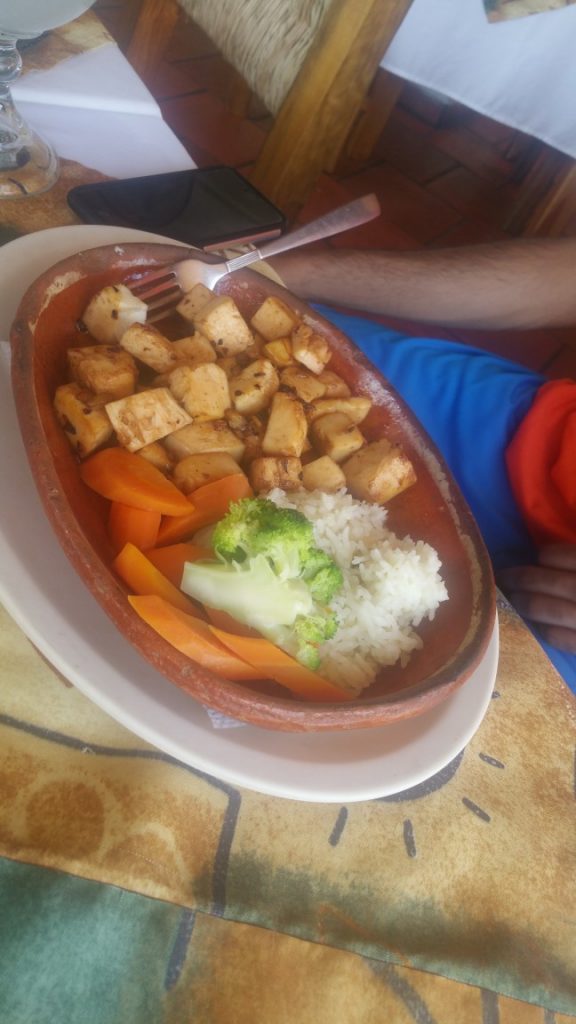 After our meal we took a taxi to the flea market for some souvenir shopping.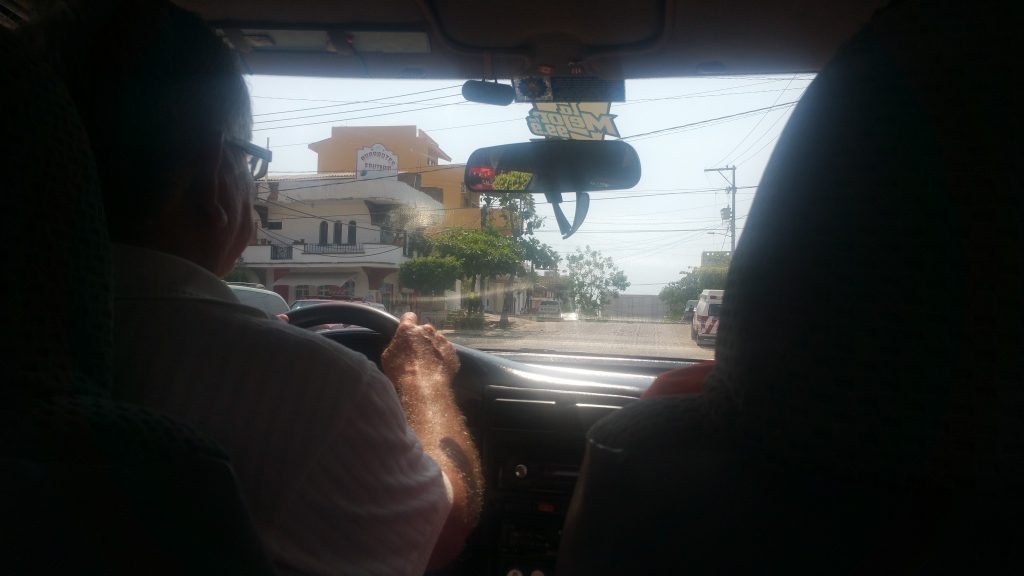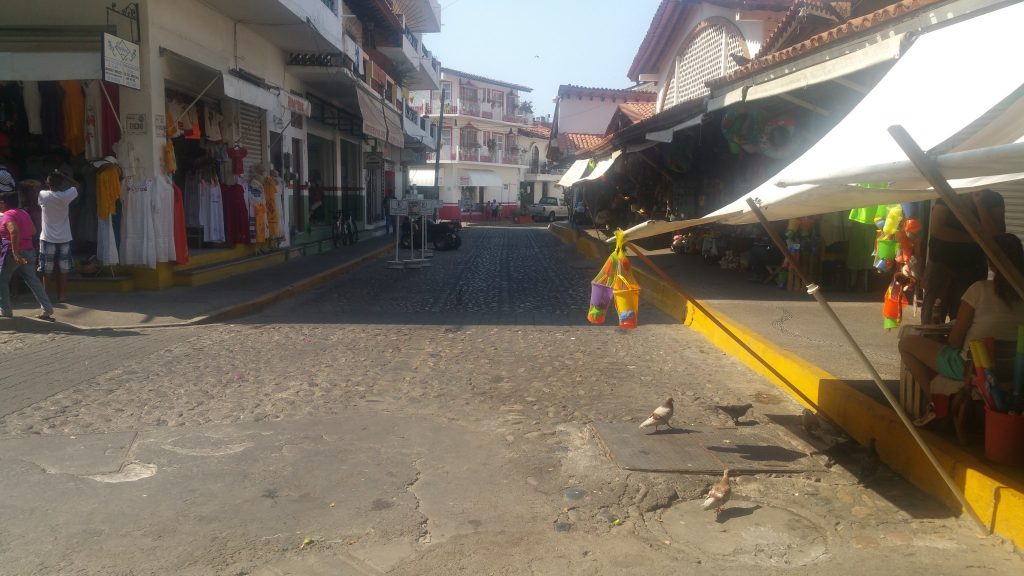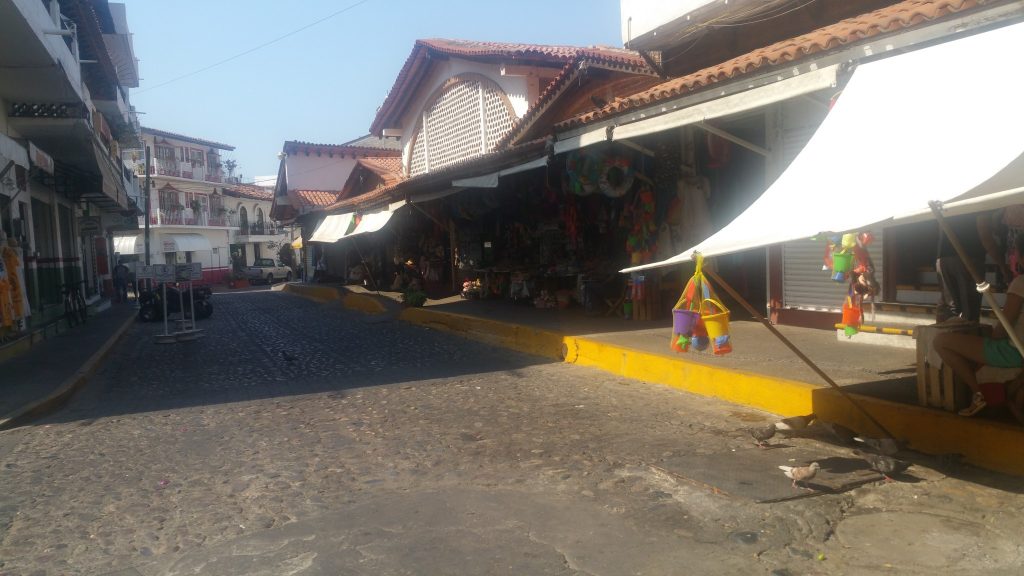 Shopping around and bargaining with the shop owners was a good time.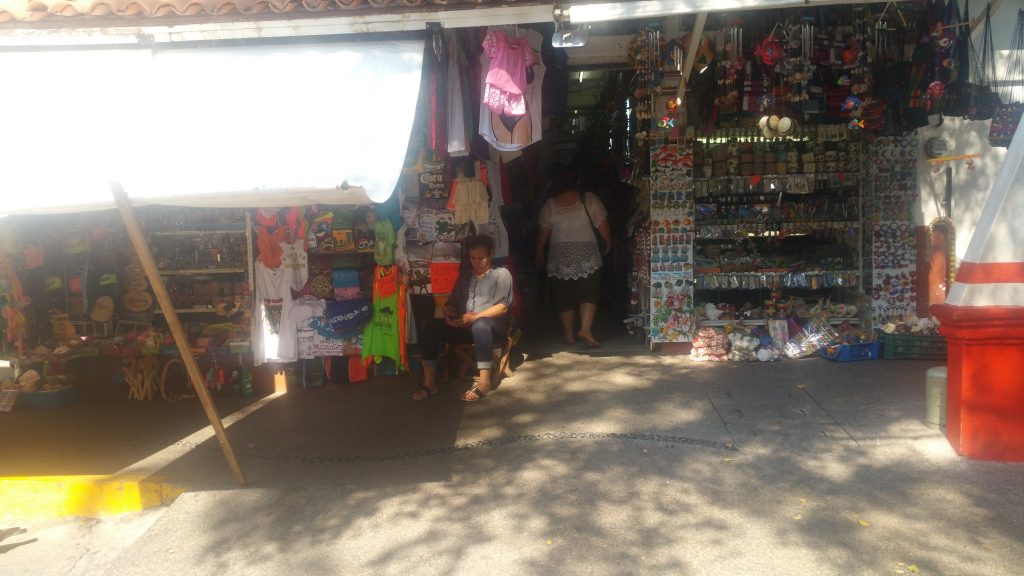 We continued to tour the city.  Here is a small cove type area where a lot of locals brought their kids to play in the water.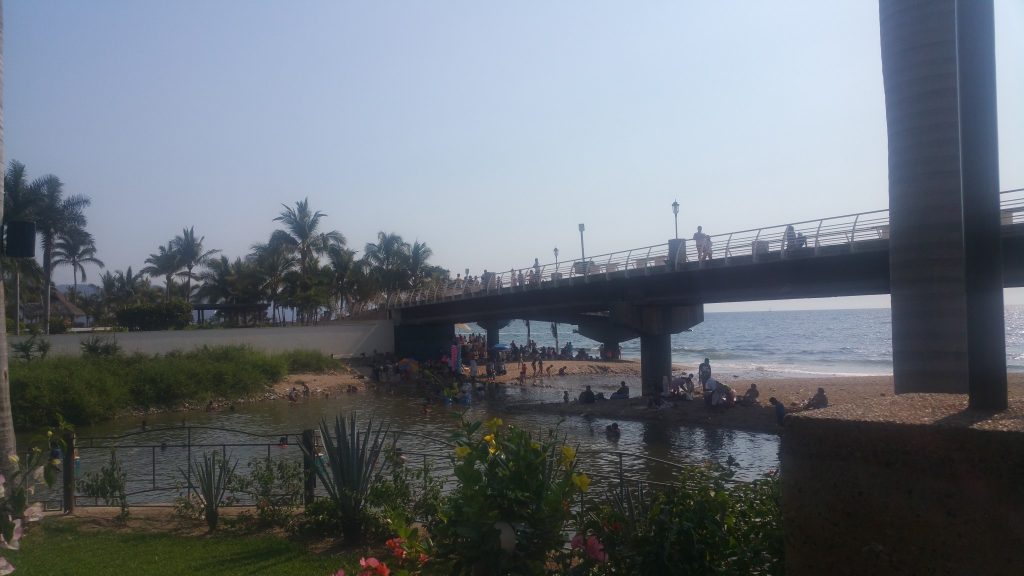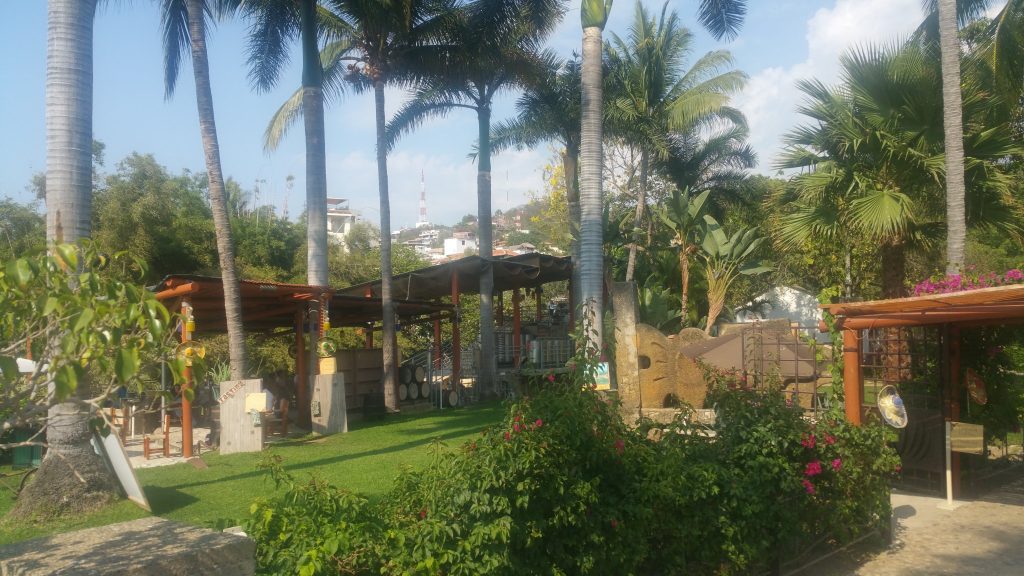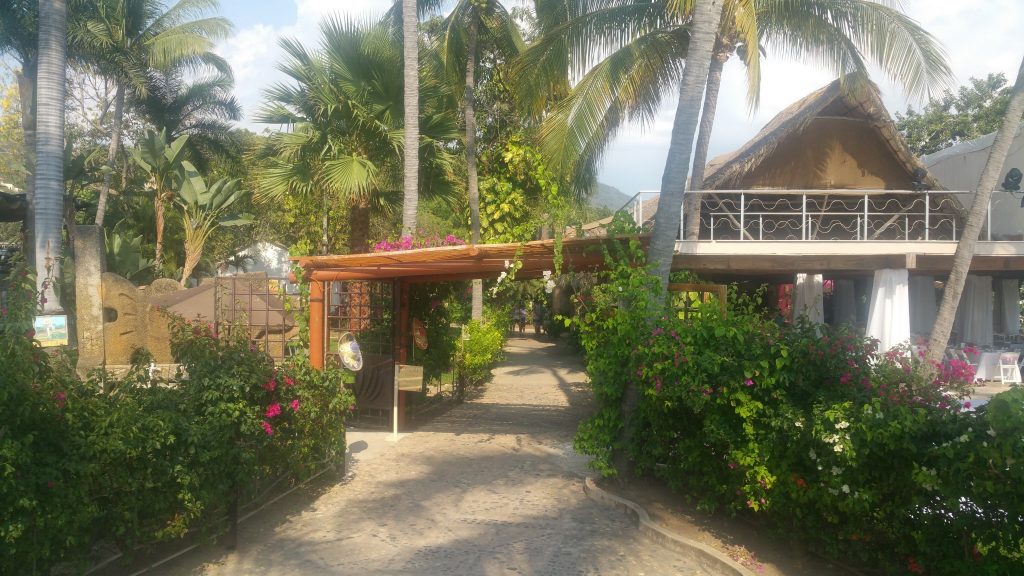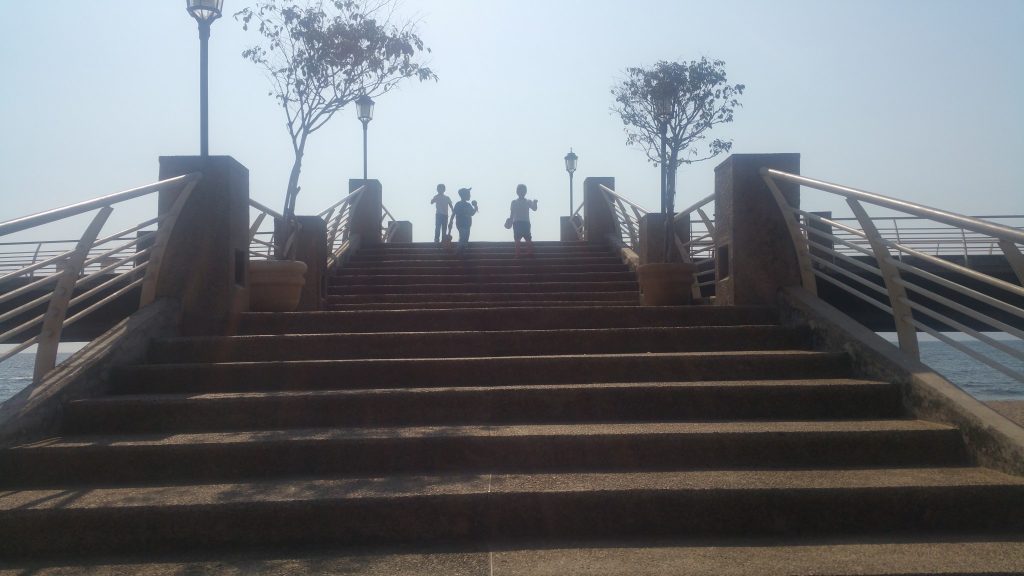 Small street food stand by the beach.  We were too scared to try it in fear of Montezuma's Revenge – the notorious stomach bug that foreigners get when they drink the tap water in Mexico.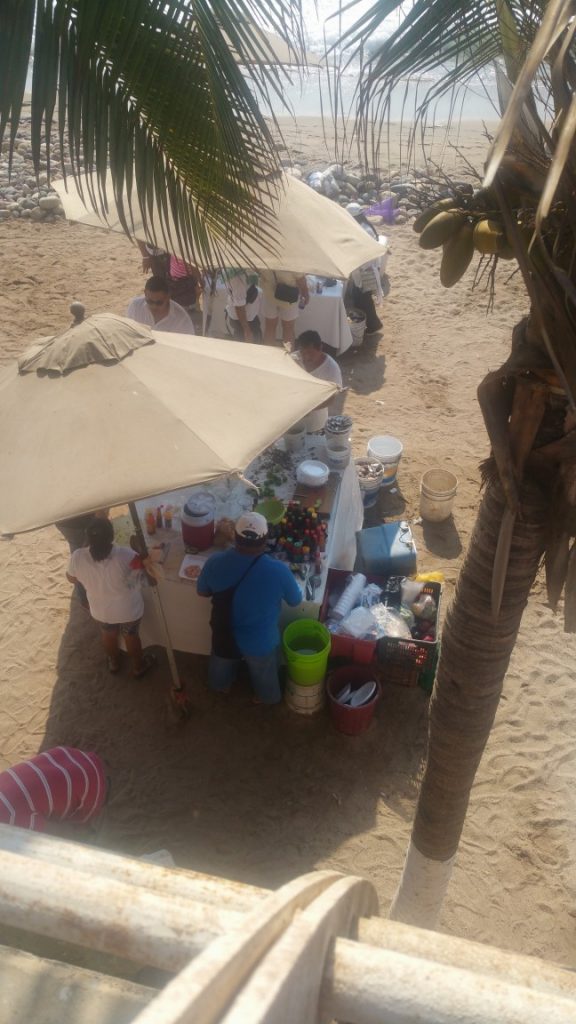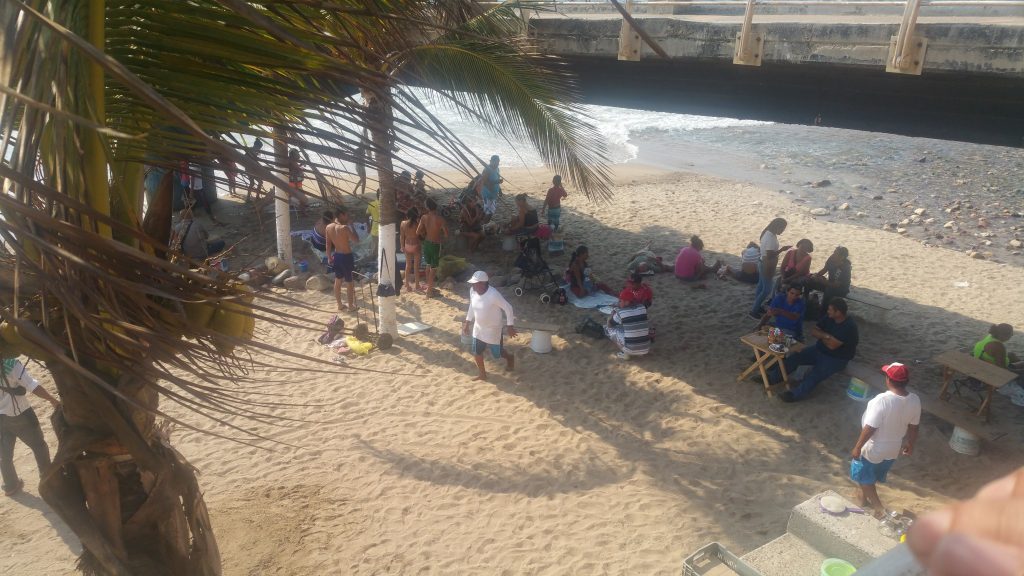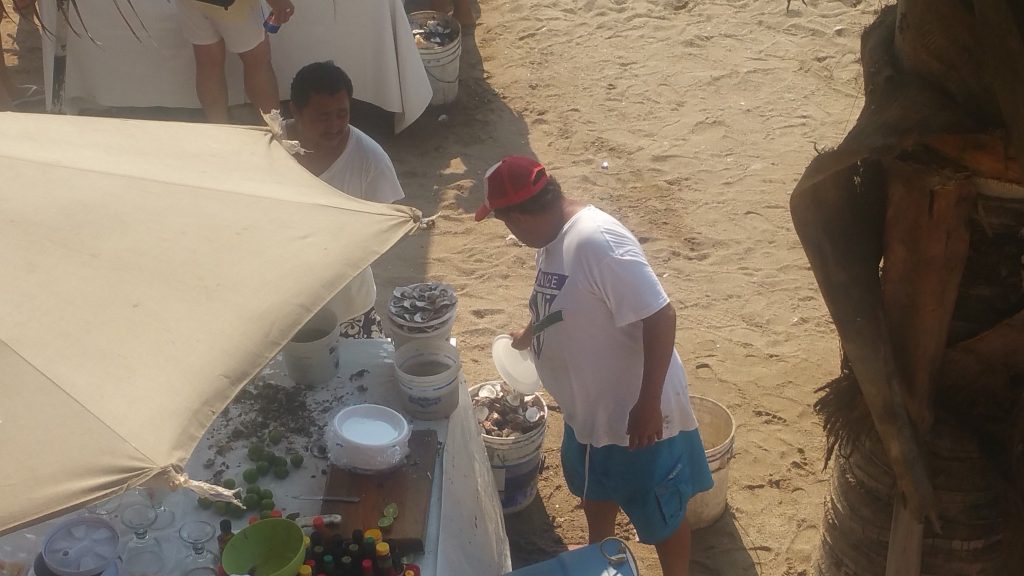 Walking the boardwalk.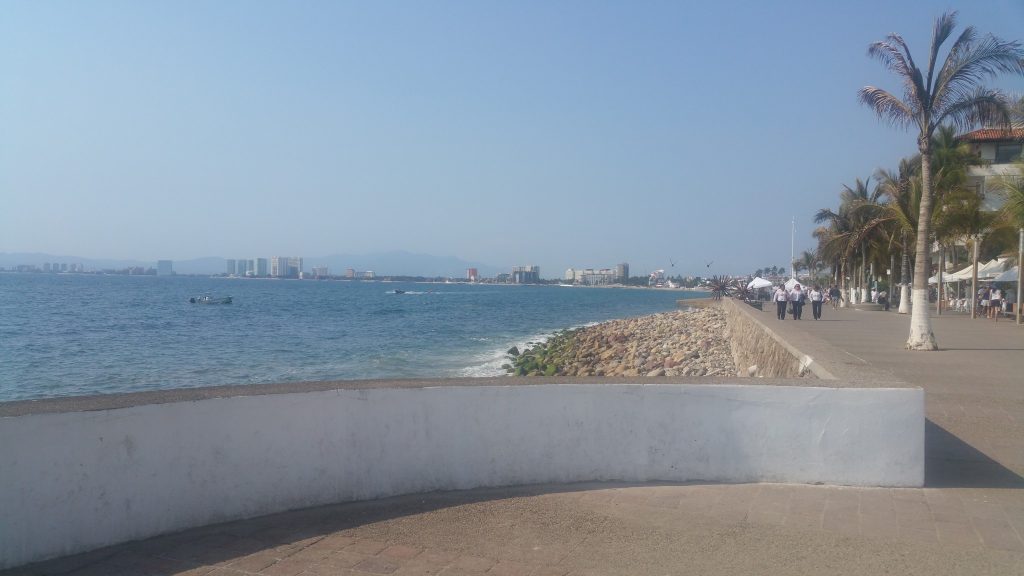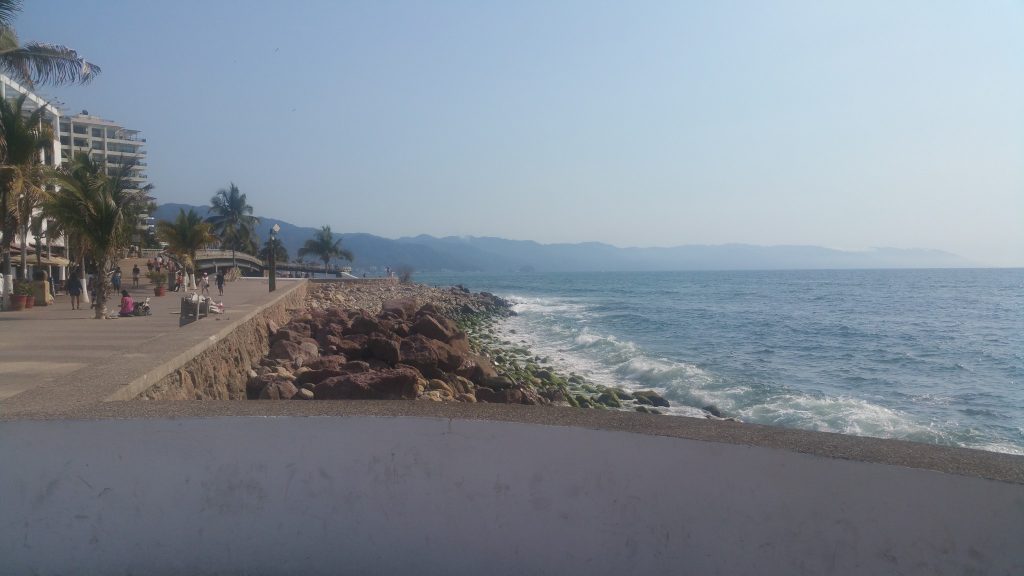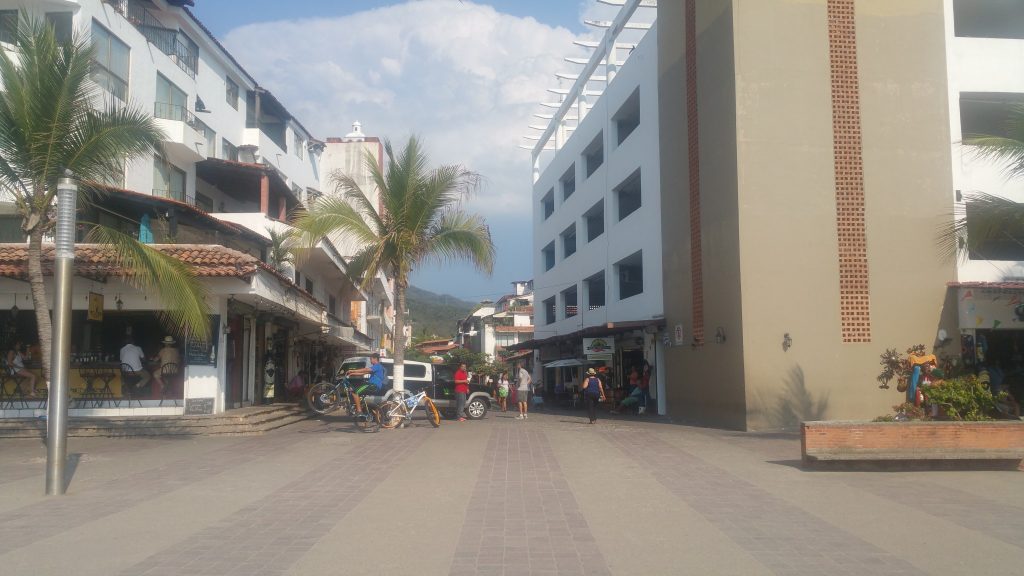 Some more beach shots.
Saw some wildlife!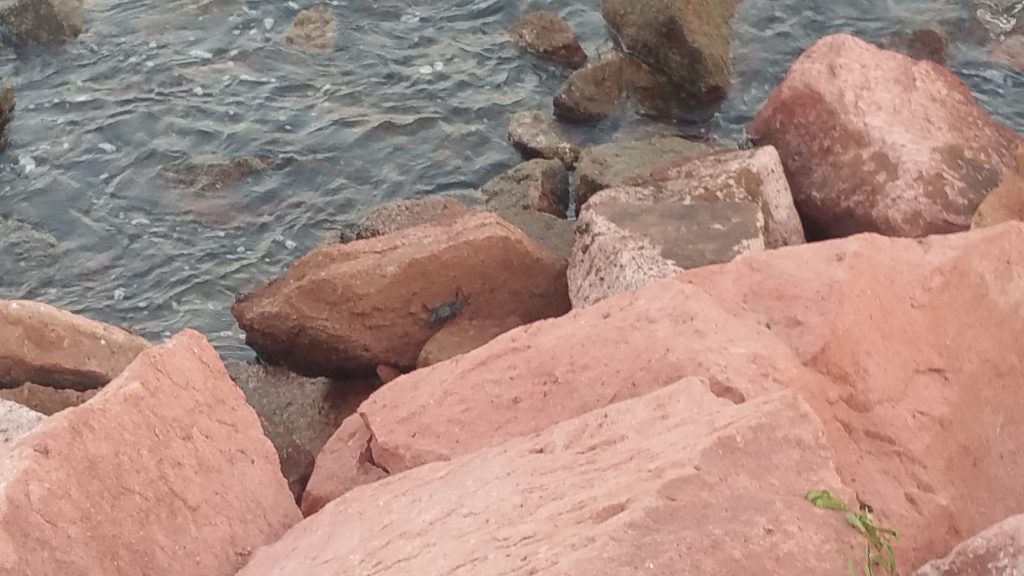 Probably my favorite picture that I took: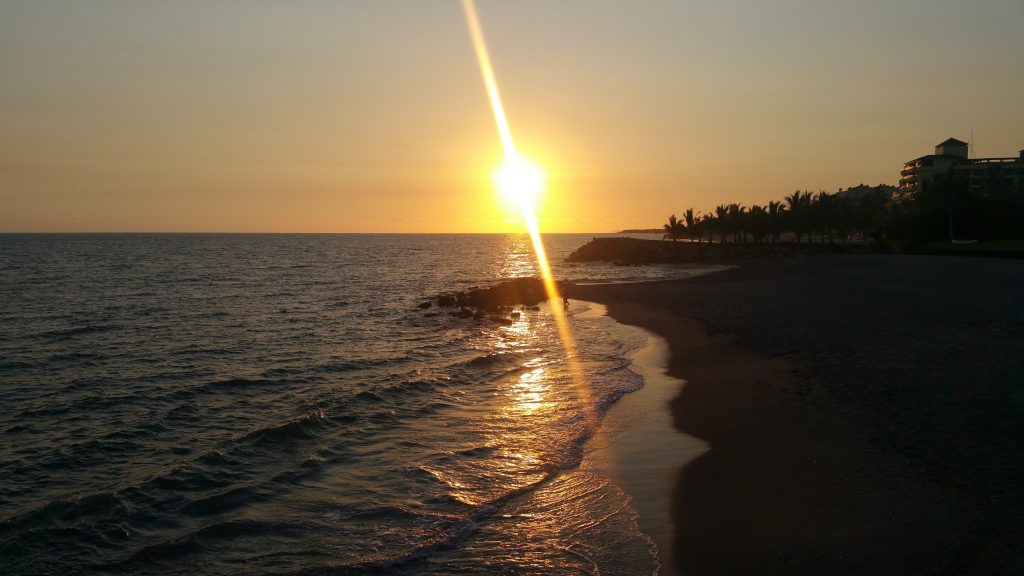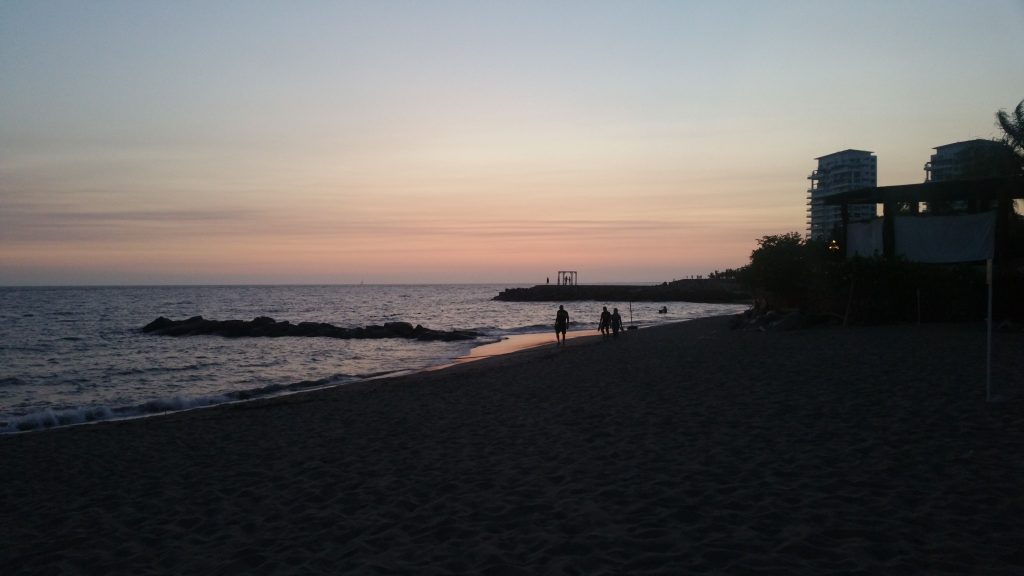 We went back into town most nights.  Here's a shot of the same boardwalk but at night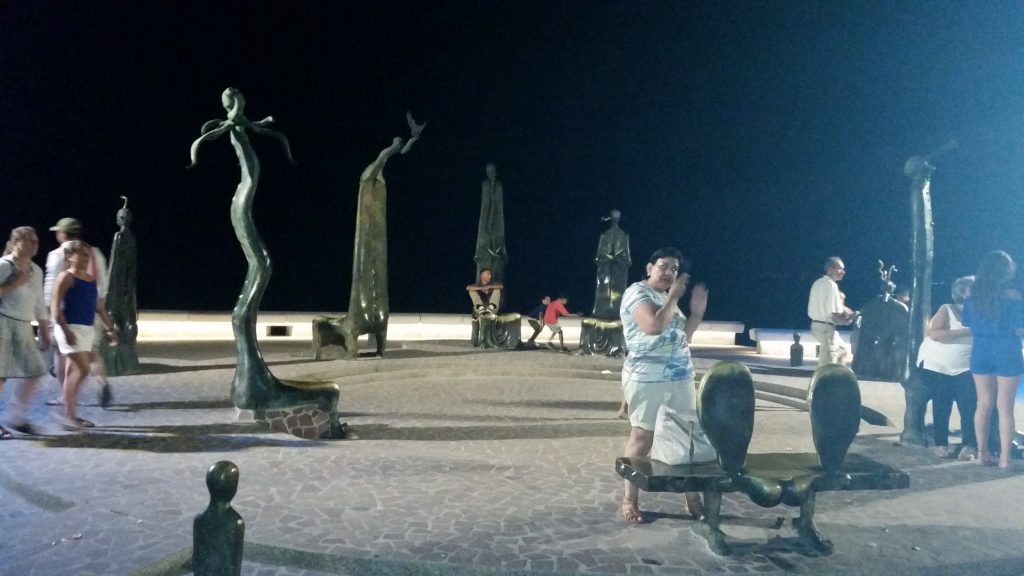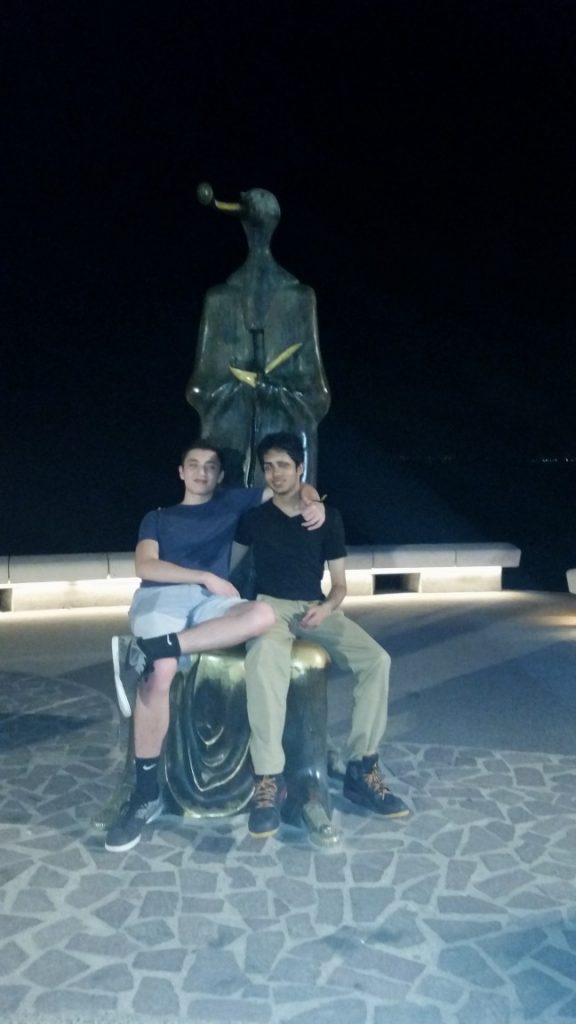 There was one street right by the boardwalk in the town that had three clubs all in a row.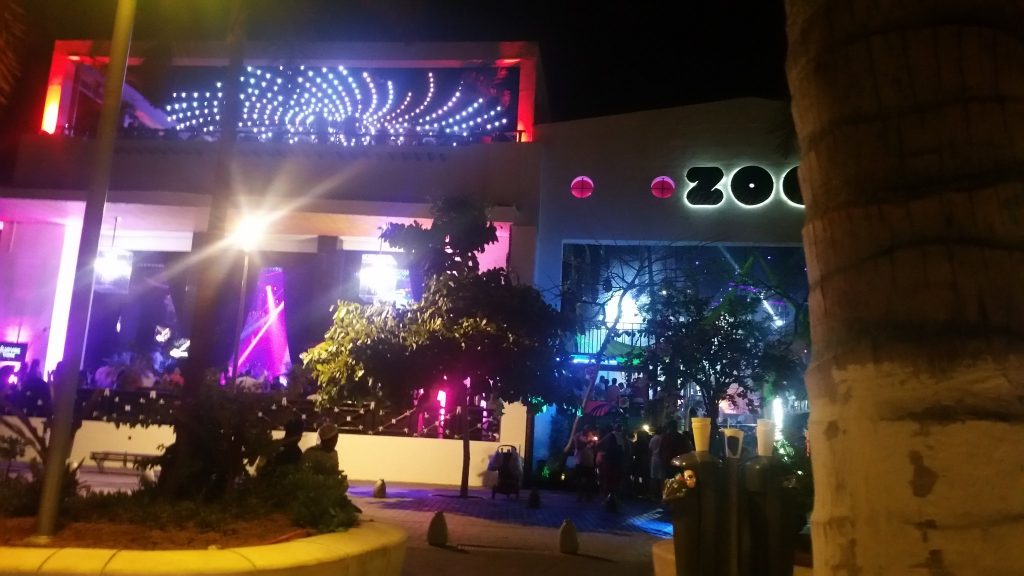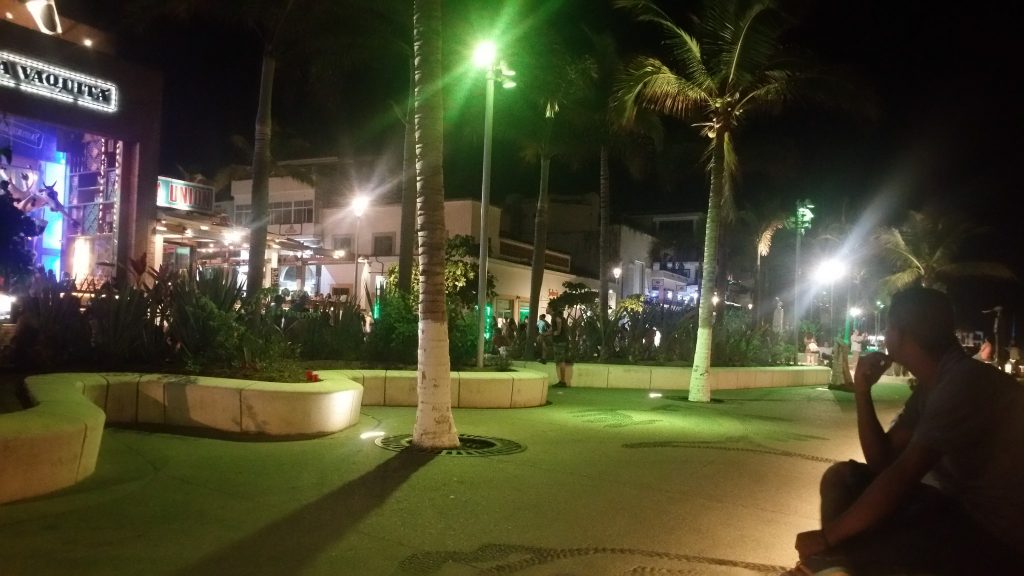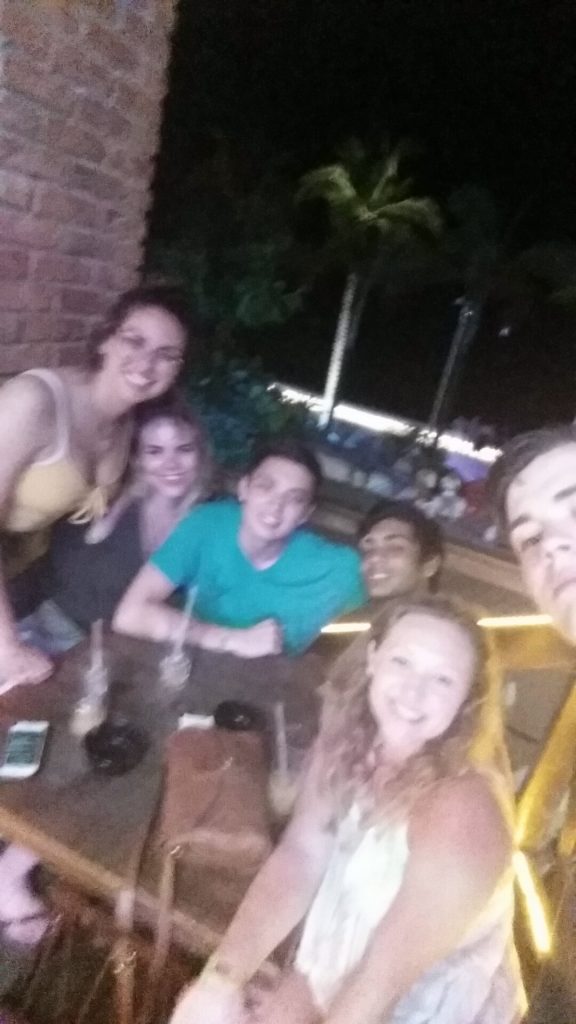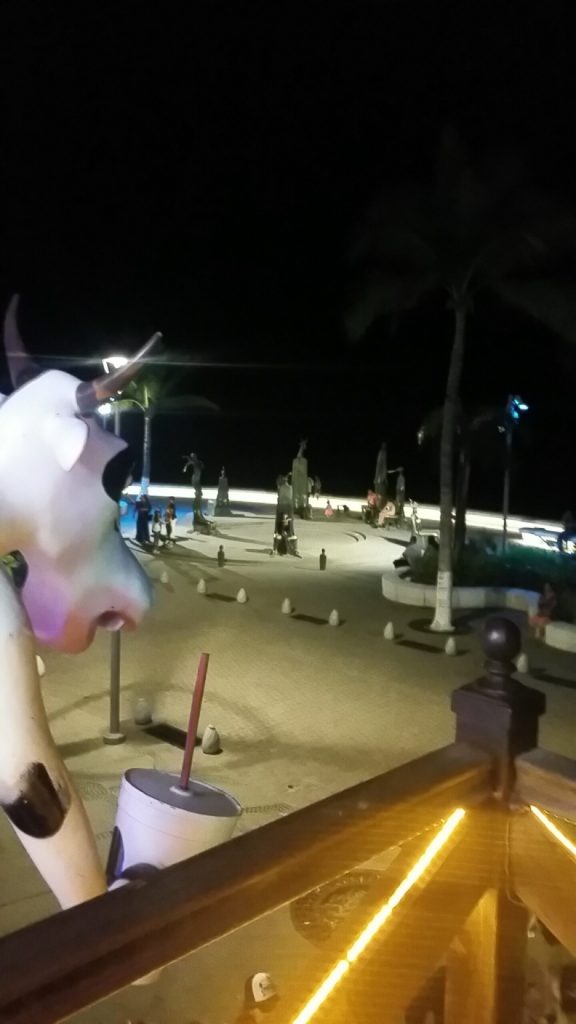 One of the clubs had a bubble foam machine for some reason…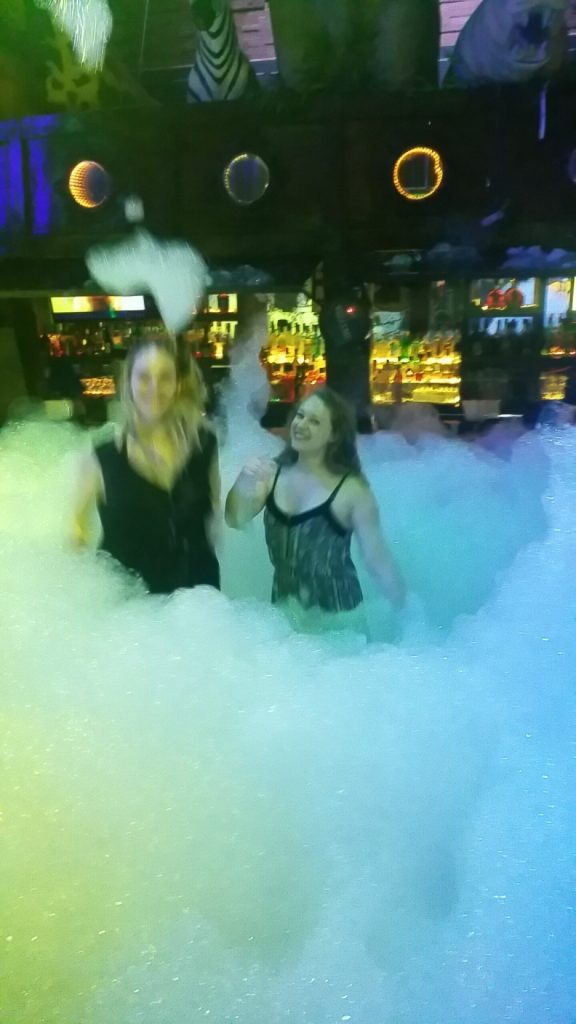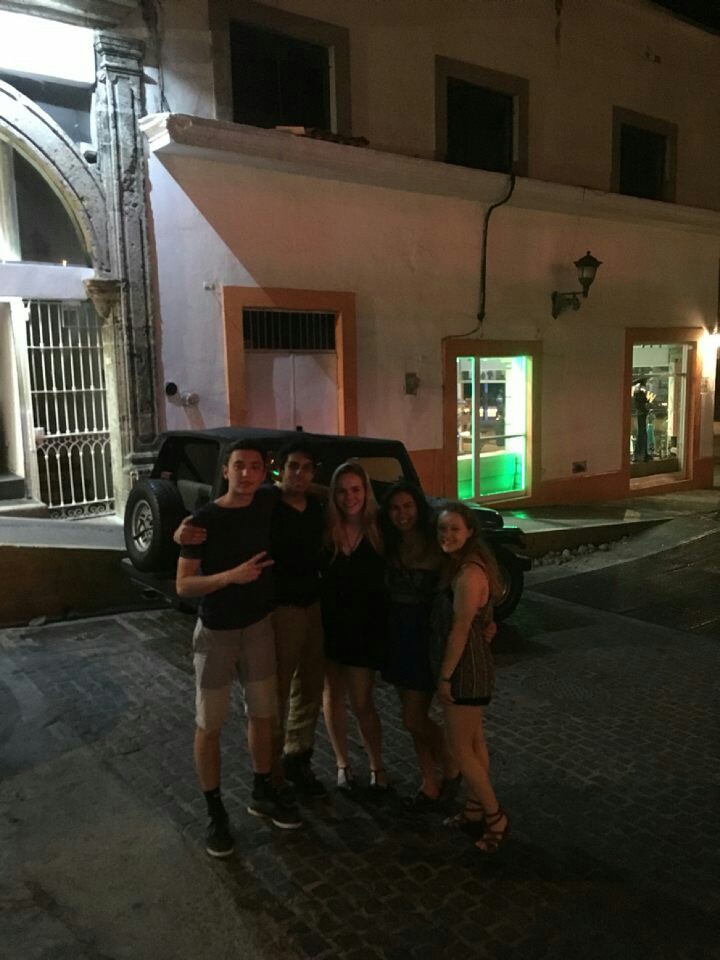 More iguanas outside of the hotel.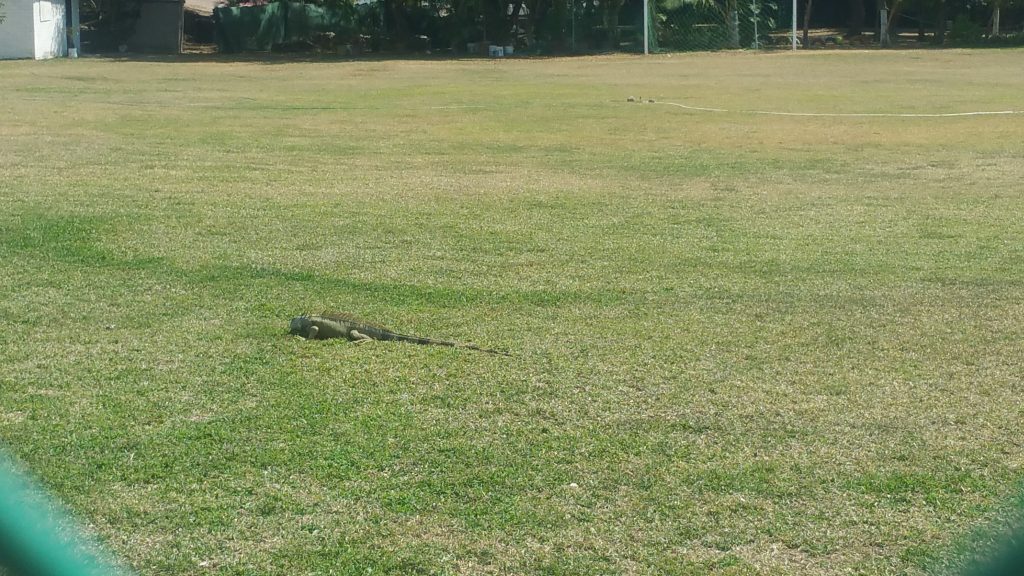 One day we went for dinner in the marina and found a a great restaurant.  It was pretty busy but for good reason.  Each dish was more than enough food for one person and a bit less than 10 USD.  The seafood was really fresh and tasty.  We came back a few more times.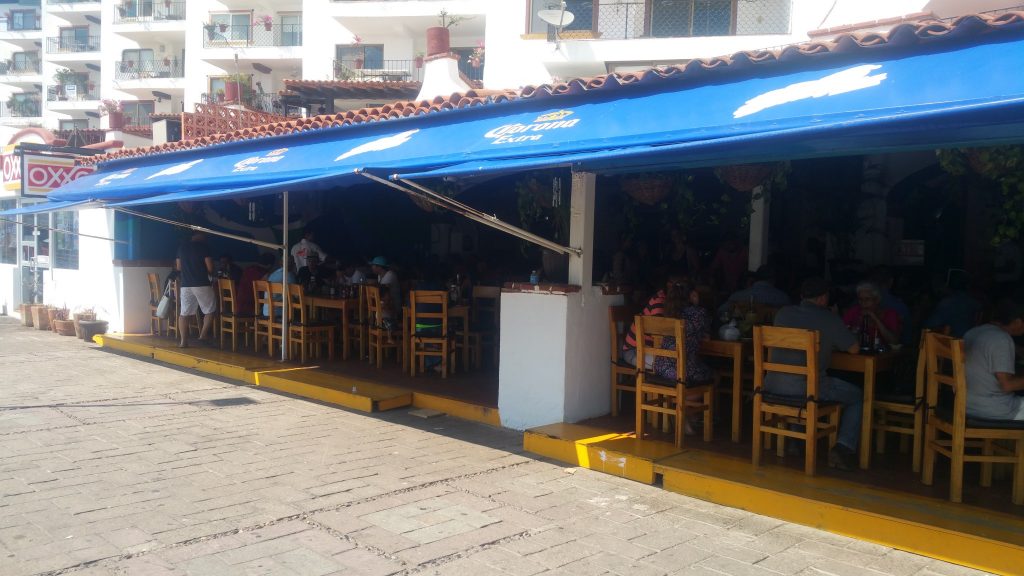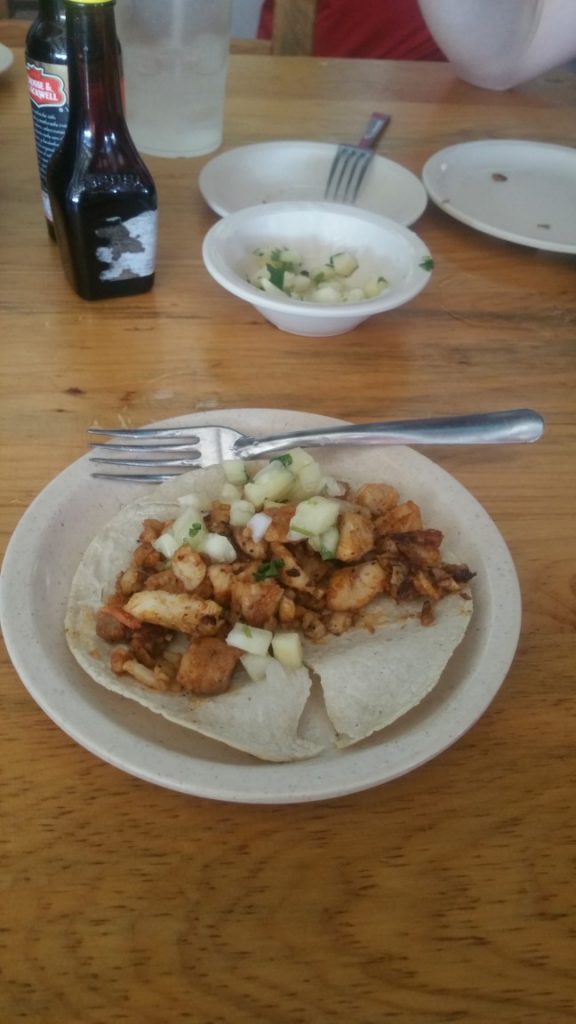 The angle does not do the size of this plate justice! I was full for the next two days!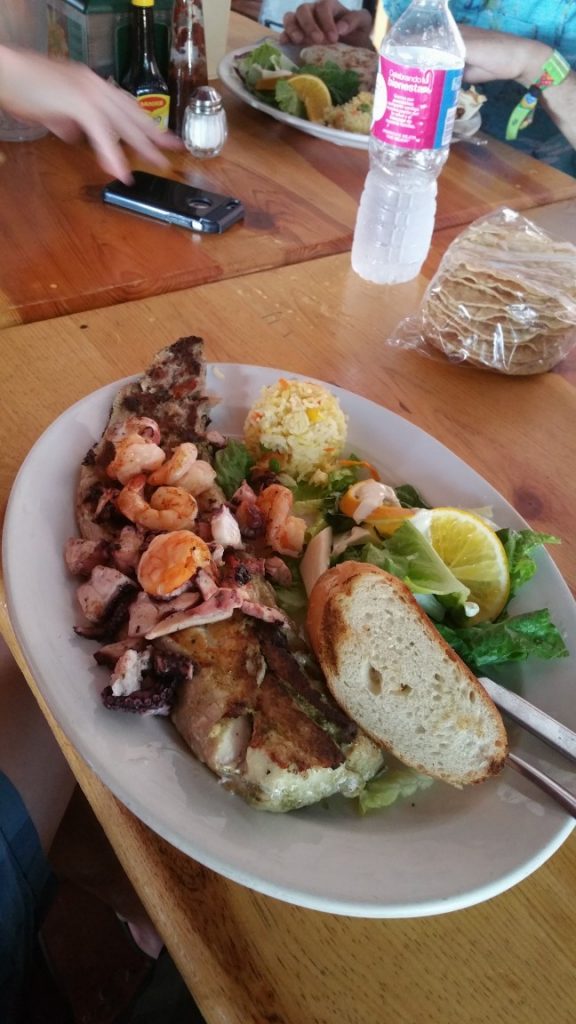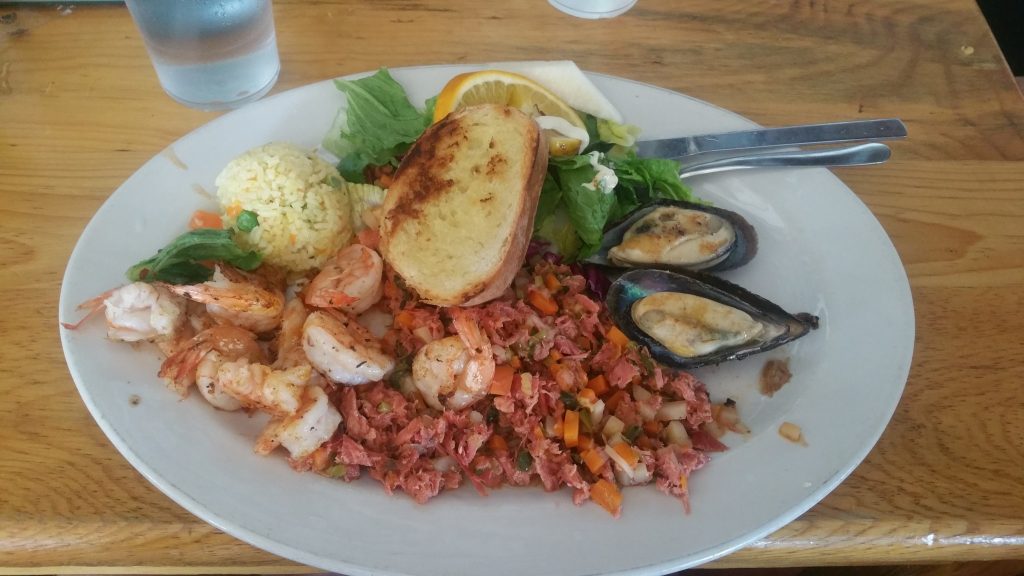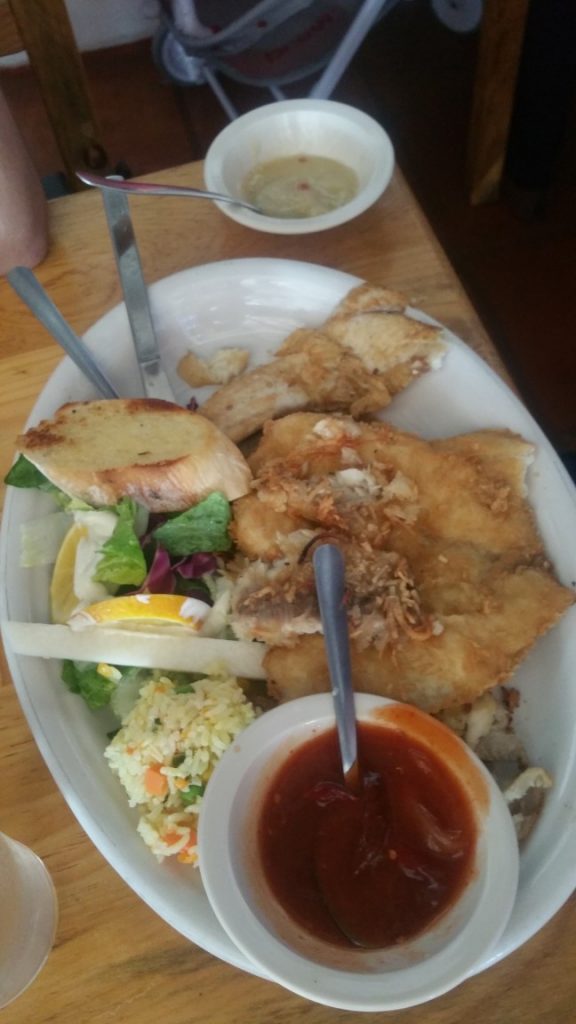 Time was flying by and before we knew it we only had one more night.  On the last day we celebrated at the pool bar during happy hour and spent the night just hanging out together on the beach.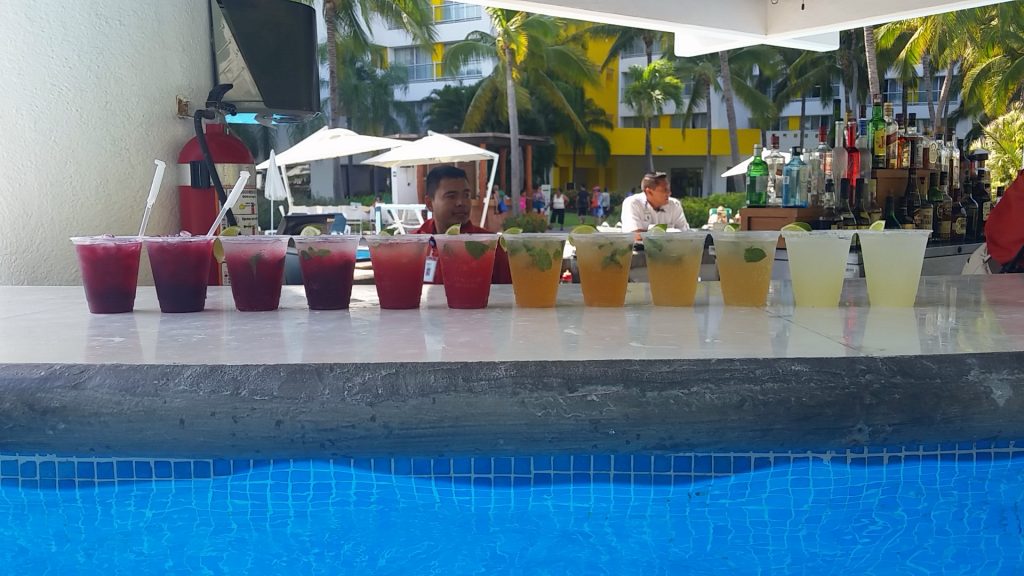 The sunsets were just breathtaking.  With the beach and palm trees it looked like one of those wallpapers that come with your computer.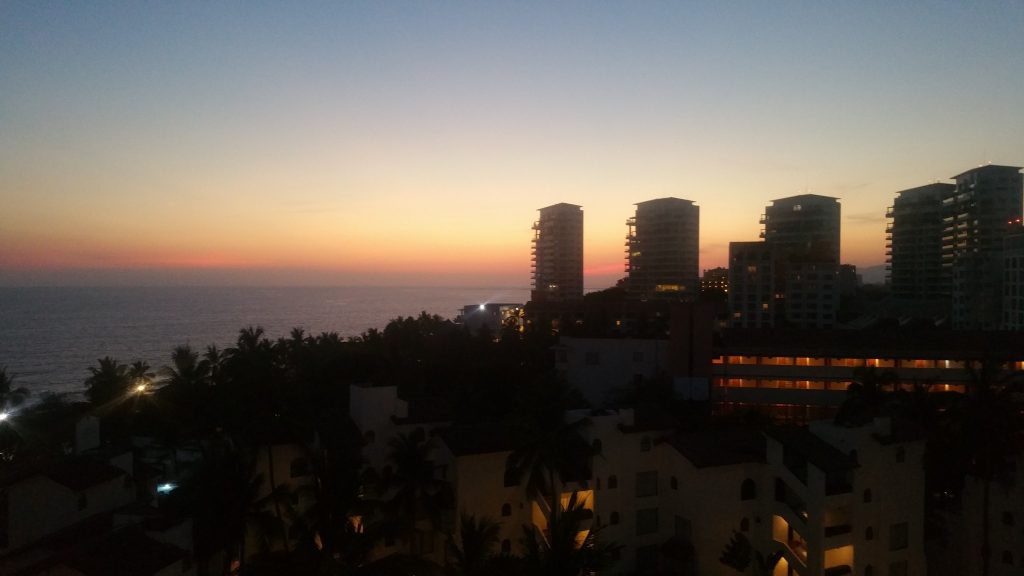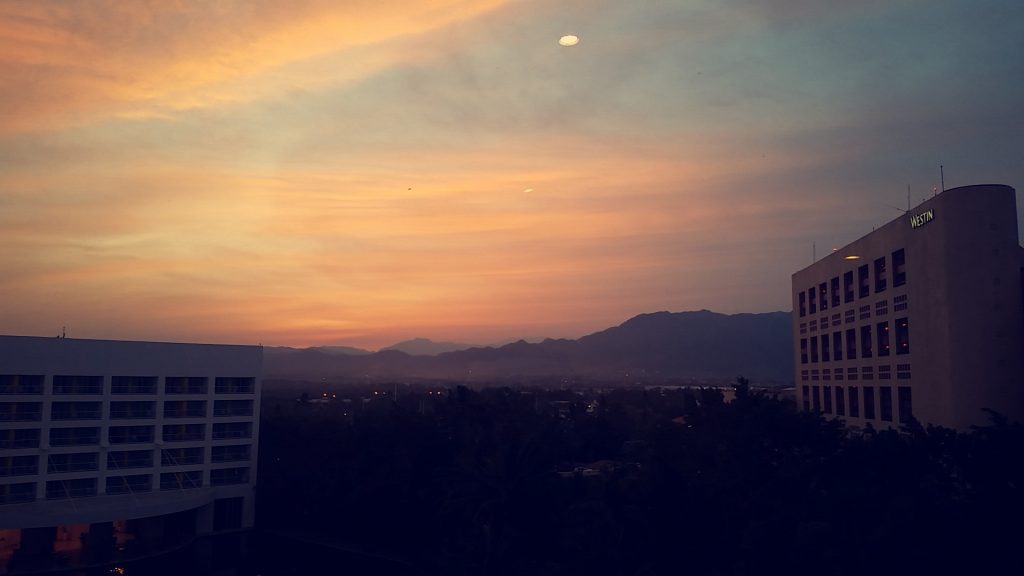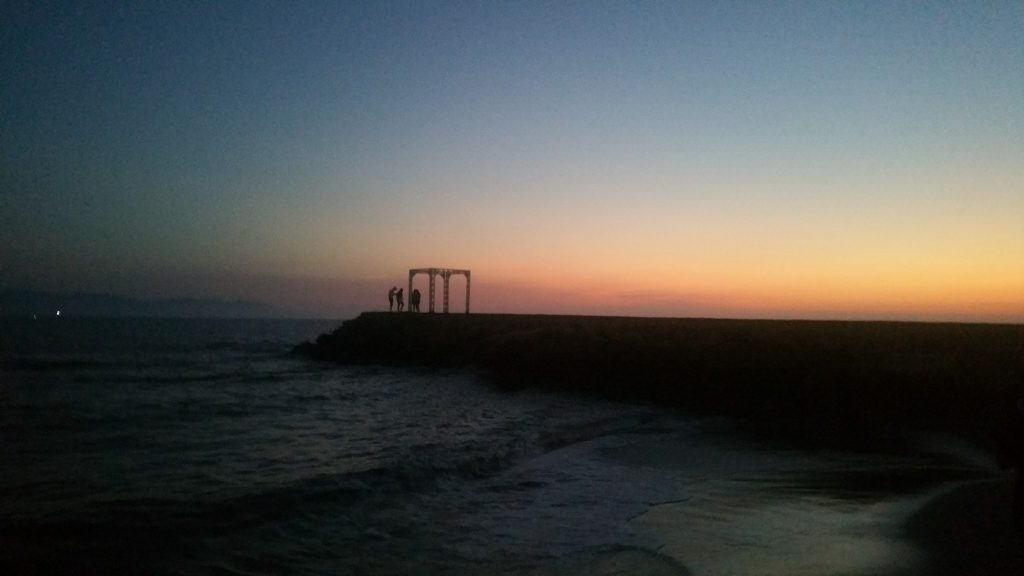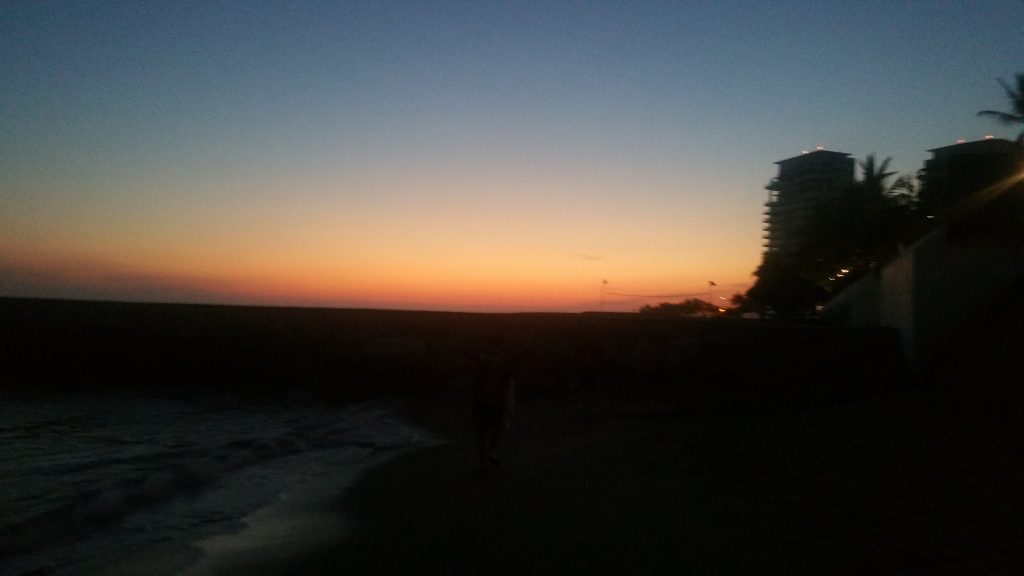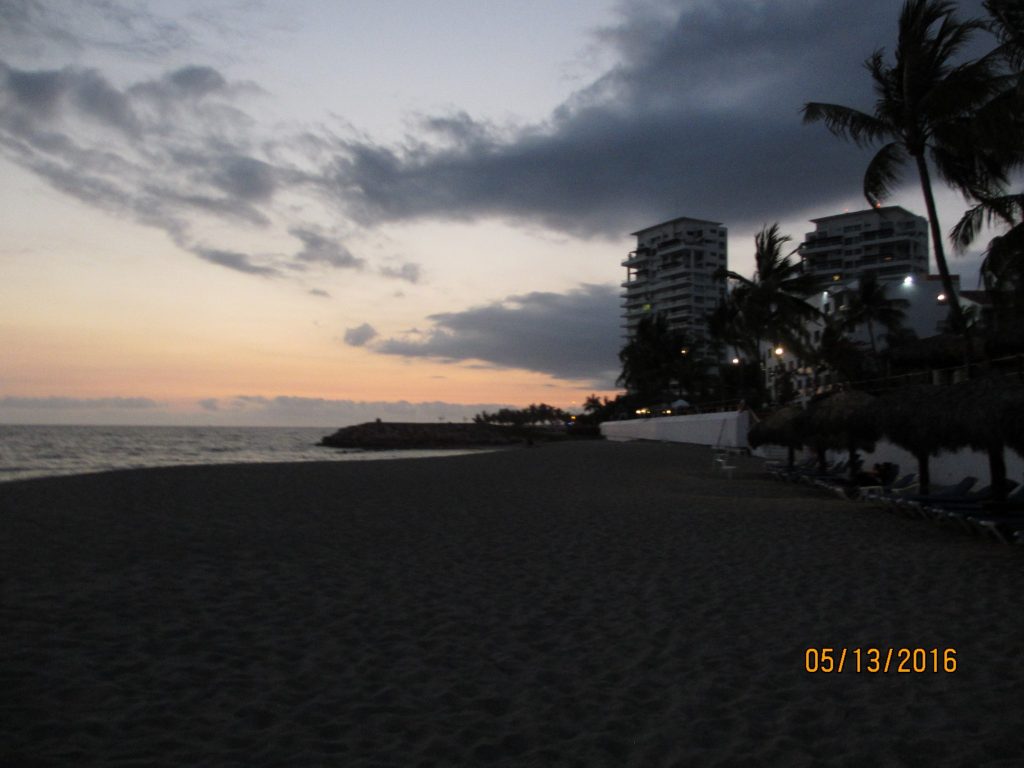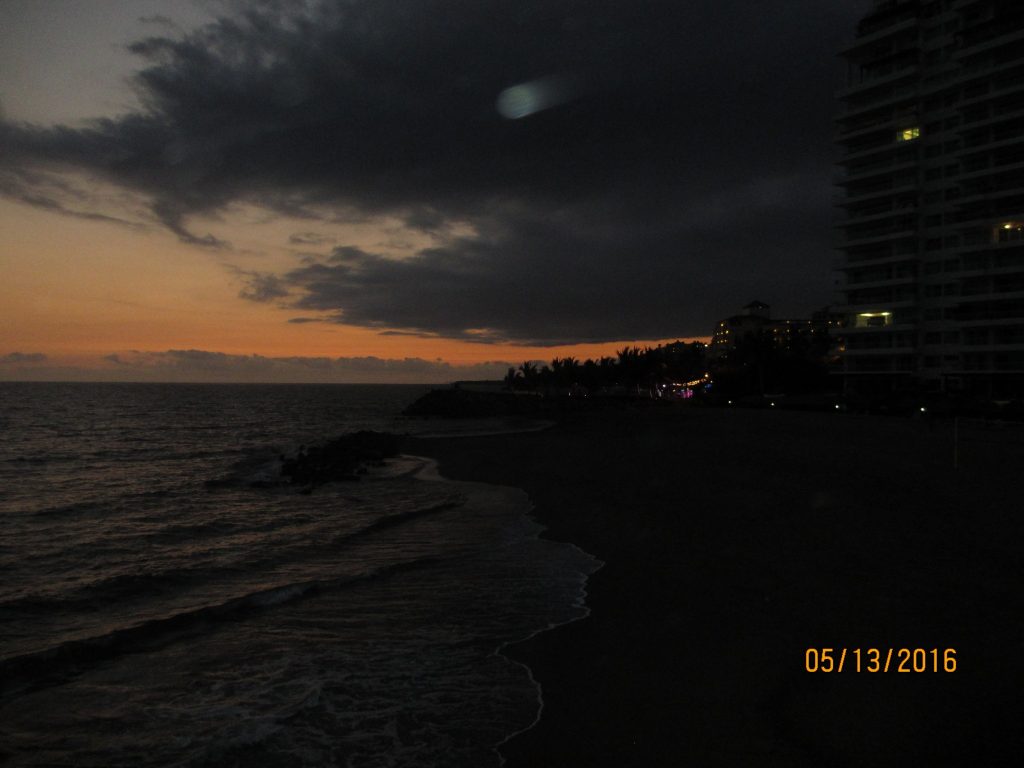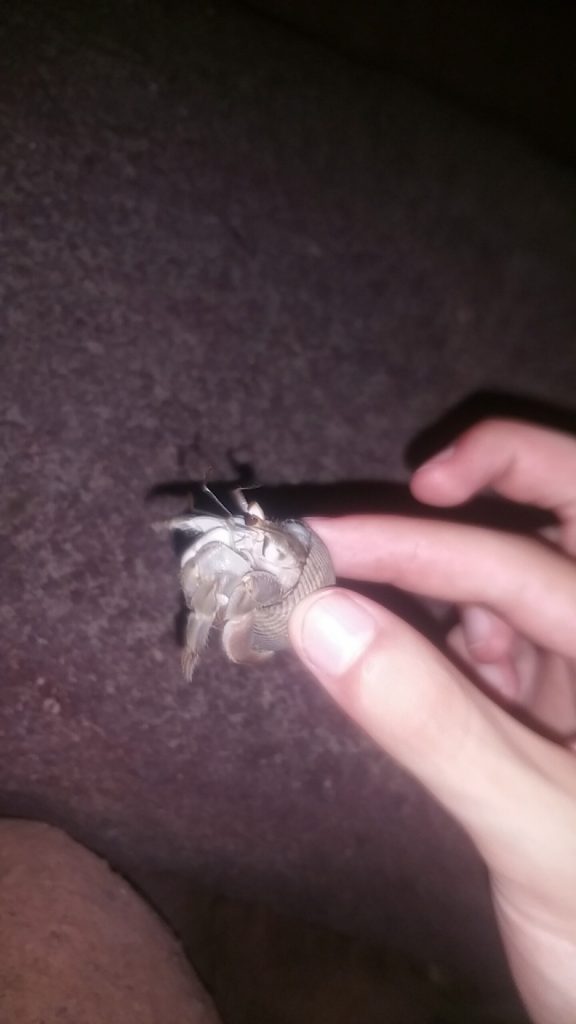 We realized on the last day that we did not have any real group pictures so we had to take one in the room.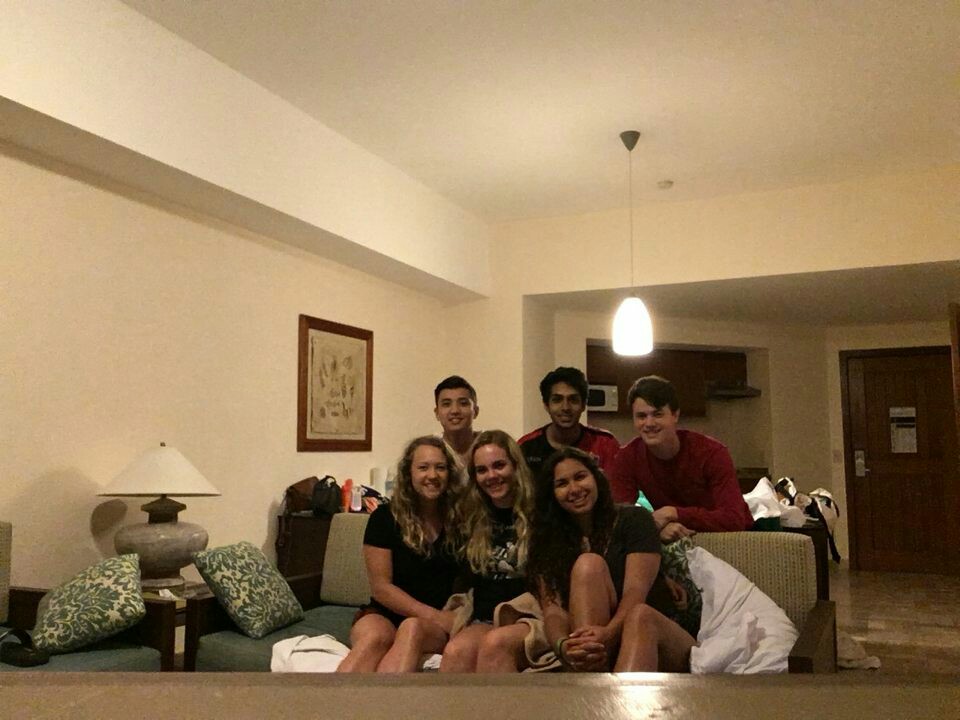 The next day we said goodbye to our vacation.  My friends had their flight earlier than me so I got to sleep in and get breakfast. I went to a little gas station place that seemed to have a lot of local customers for a quick cheap quesadilla.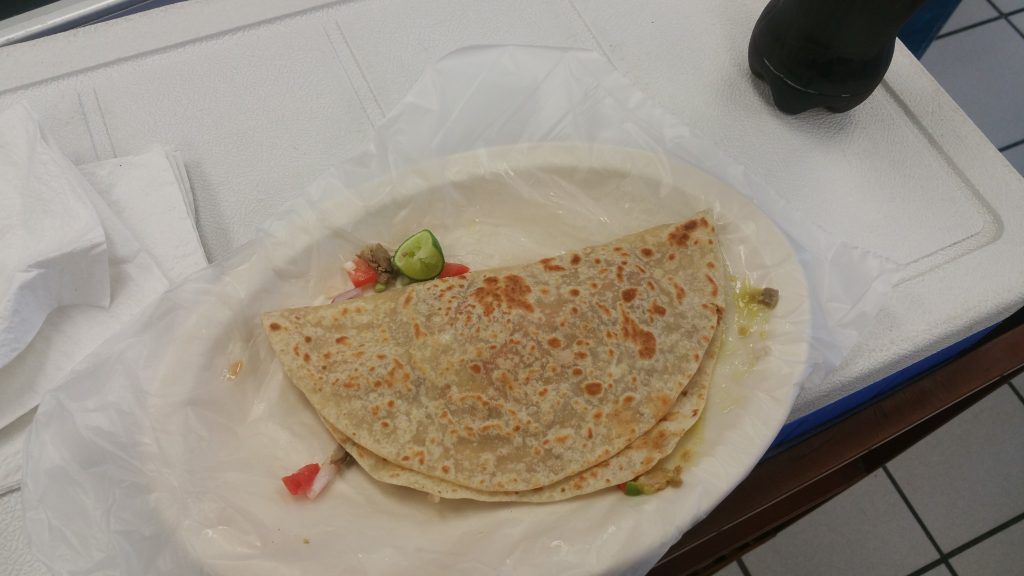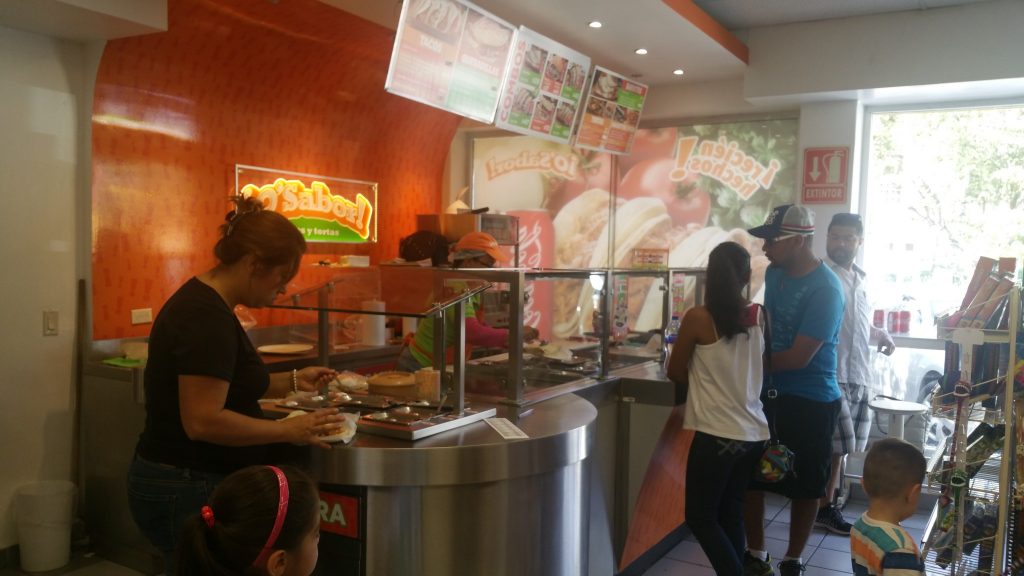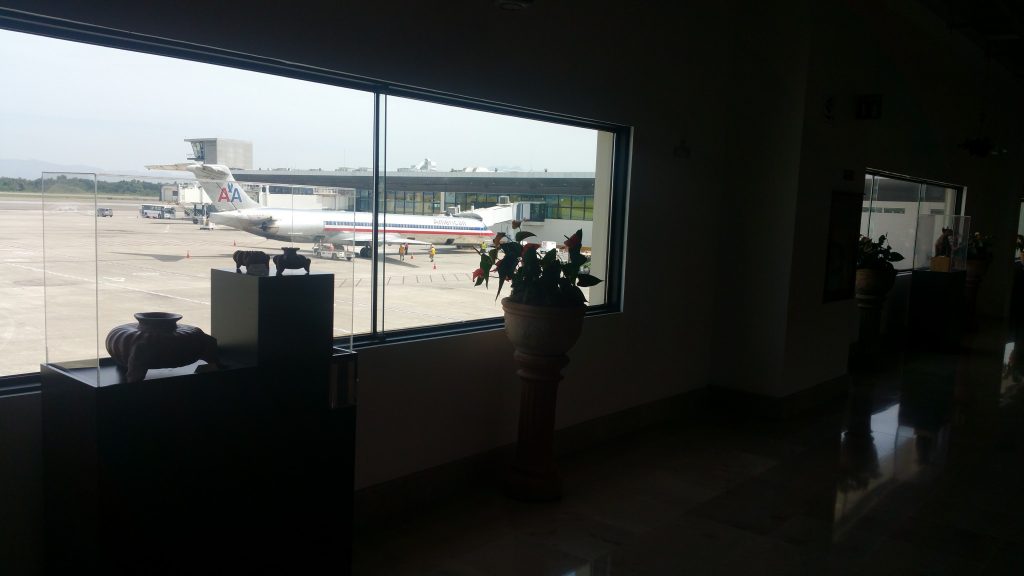 I spent a lot of time waiting in the airport for my flight, which was fine since, although it was small, the airport was nice.  Oh, and most importantly it had free WiFi.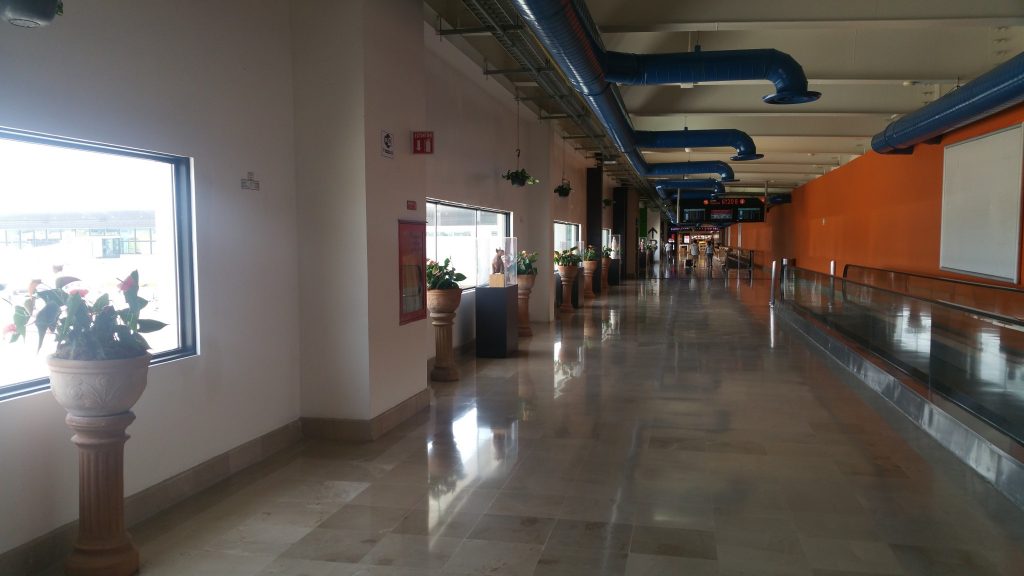 The connection in Houston was pretty hectic.  Going through customs to get back into the U.S. took forever.  I overheard many people who were missing their connections due to the crazy long lines.  Luckily I had enough time in my layover that I could cruise through without any worries.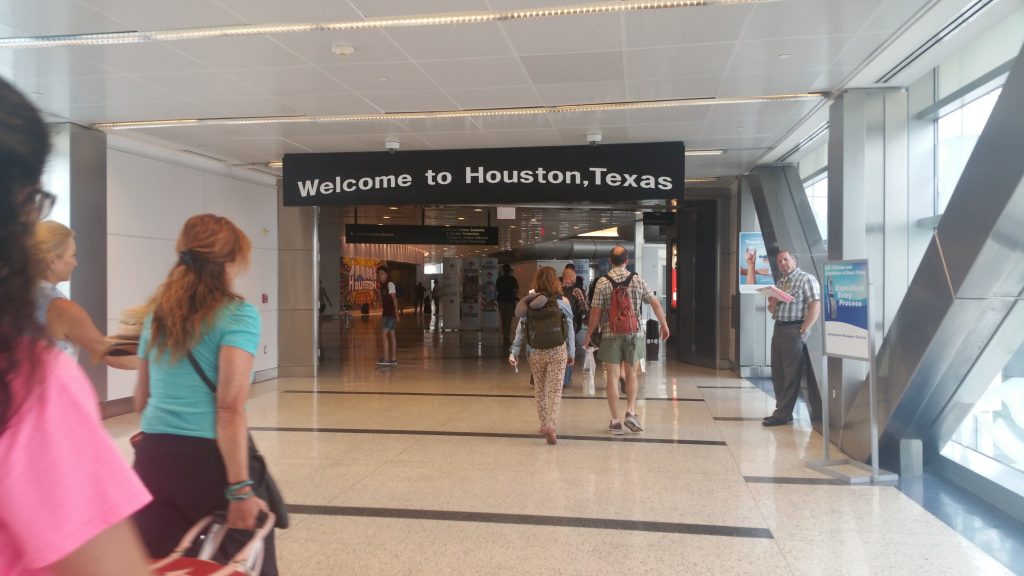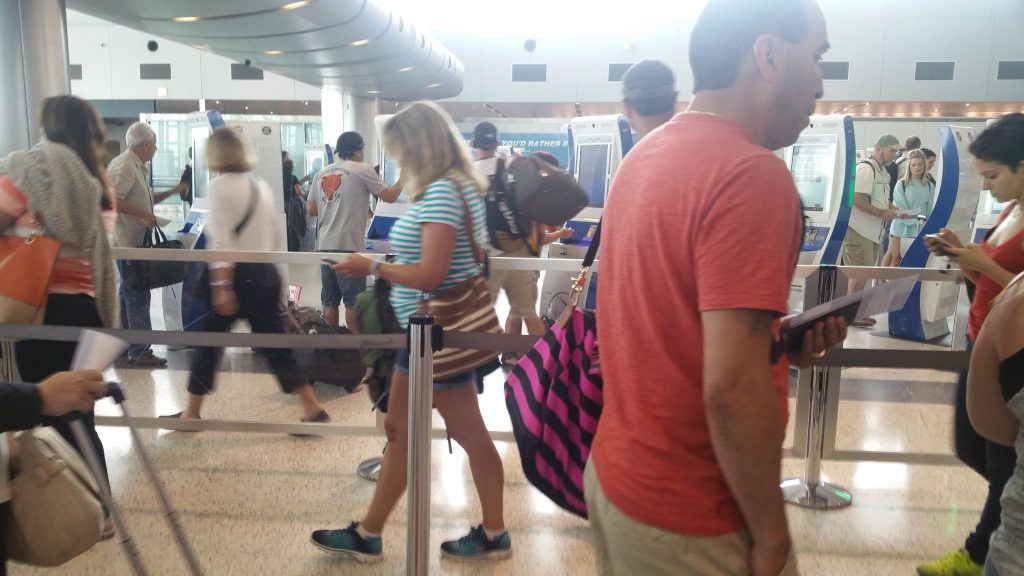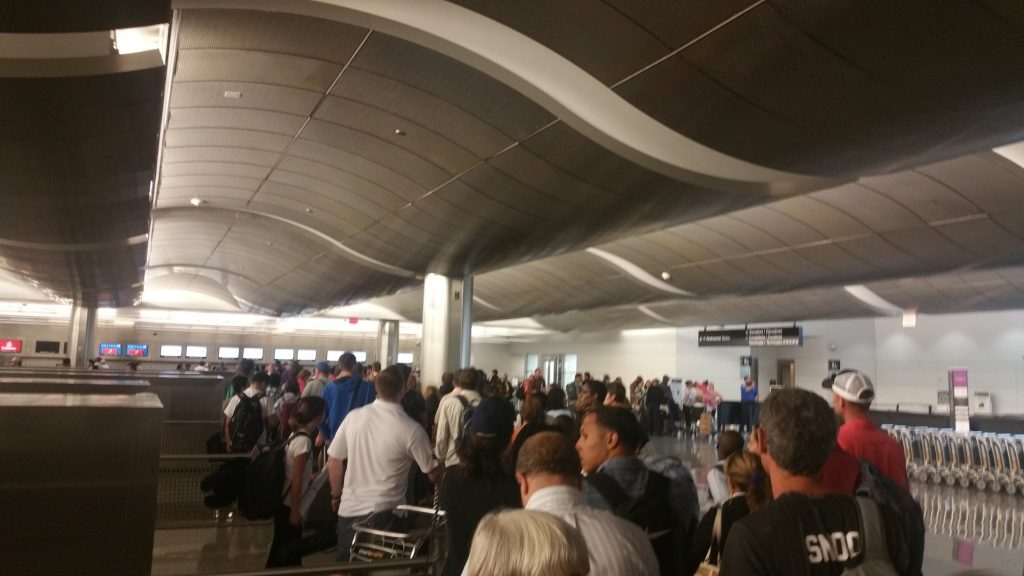 This last day of travel was extremely long since we had to drive the 4 hours back to Ann Arbor from Chicago right after we landed to get back in time for my friend's summer class the next day.
 I had an awesome week in Mexico and I hope you enjoyed the little trip report.  I'd like to thank my dad for the flight voucher and hotel room.  Also thanks to everyone who left me comments on the last post!
Please help bloggers you appreciate & make a positive difference in your life by spreading the word about their blogs, emailing and commenting and using their few $ links, thank you!
TBB
travelbloggerbuzz@gmail.com
Follow TBB on Twitter @FlyerTalkerinA2
You can subscribe to TBB below, winners only!