We bring you more United Miles beatings, warn you about Chase travel insurance, visit the amazing Mount Fanjing temples, introduce you to an Instagram search engine, visit Iceland and Detroit, parents helping adult children, how to book your free IHG Rewards night, pushing the line in this hobby, JetBlue announces it will fly to London in a few years maybe, the amazing Chase Ink Cash card, the super sucky United Club card, more on hotel mergers, more on the Amex Delta deal, all the 30k points hotels on Wyndham Rewards, illustrate to you the problem with the sidelined Boeing plane, look at awesome birds and scenes from scary movies and more. Enjoy the weekend!
You like my blog? Send a link to someone please!
We have a lot to catch up with dear readers, buckle your seat belts and lets TBB on!
The world of travel hackers, miles enthusiasts or hobbyists, or whatever you want to call it is still dazed and confused after United's decision to pull a Delta move to remove its award charts. But if you have been reading my blog for a while you knew that was only a matter of time. The move to go revenue based all around has been going on for a long time now. It is almost complete in the earning side (expect Alaska Airlines to follow soon too) and in full blown mode in the burning side with American Airlines expected to do so shortly. It's a sad state really for us. Of course, the big bloggers will bitch for a day or two and then go on to keep blogging about this stuff because it is their LIVELIHOOD! How did you expect them to sell more travel rewards credit cards huh? By telling readers that they should just have a cash back card that earns at least 2% and forget all the nonsense we go through huh? No money for them doing it this way…so they keep on pumping, sad! Good post on the topic: United Devalues with Switch to Dynamic Award Pricing.
Remove the game, and you better be prepared to rely on cold, hard math. Ask yourself if you would still be interested in using a United Explorer credit card to earn 2 miles per dollar at a restaurant. In the past, each mile could be worth anywhere from 1 cent to 10 cents when you found the award space you were looking for. You'd accumulate the miles and hold out for those good redemptions.If you know in advance a mile will be worth exactly 1 cent and never more or less, then it's better to ditch the airline credit card and switch to a 2% cash-back credit card with no annual fee.
When there is not much going on…you take some news that everyone was aware it was in the works and you get all blogs to say something about it, yawn. All you need to know is that JetBlue announced it will fly to London from Boston and JFK in, please sit down, 2021! Two years in commercial aviation is like an eternity! Please let me know what happens in early 2021, okay? JetBlue Is Flying to Europe: Breaking Down the Competition.
No, you are not mistaken if you noticed many bloggers praising the Chase Ink Cash credit card. Apparently it appears to be a bonus if you get readers to get one. Nobody tells me these things. So, here is where you can learn all about this no annual fee card. Yep, we have it…after doing the rounds from the Ink Bold, Ink Plus, Ink Business Preferred. Please support bloggers who are making a difference in your life and want to keep us around. Thanks!
I am still stunned by the latest renewal of Amex and Delta Skymiles relationship. We are talking A LOT of money! But we are still not getting too many specifics. Which I think is mega BS not having to disclose more information! Delta Expects to Make $7 Billion From Its Amex Credit Card Relationship by 2023. But How?
"We are going to be investing alongside Amex in new cardholders, not just acquisitions but development in terms of spend and portfolio size and range and the opportunities to expand," CEO Bastian said. Delta President Glen W. Hauenstein went a little further, saying Delta could introduce new products and services to make the card more attractive to customers. [Hmmm, it is going to get interesting I think…]

I agree, Dan is not exaggerating. Why would you have this card, makes no sense! Please click on all my other cards though lol. Here's How United Transformed Their Premium Club Card From Hero To Zero; The Worst Credit Card Devaluation Of All Time?
And here is a List of 30,000 points Wyndham Rewards hotels. Remember, to keep with the beatings in this space, these used to cost just 15,000 points, sad!
If it was not enough to depress you all yet, how about me try to terrorize you? As this headline did lol: Is Accor the Next Starwood? I doubt it but in this crazy world of hotel mergers…you can't discount anything anymore! Excellent article about this, dare I say, exciting hotel world. I miss the Anbang days bwahahahaha. The dude who tried to buy Starwood. And then we all got Bonvoyed.
Disturbing article: Travelers Beware! Don't Get Stranded by Chase Travel Insurance. Screw my Chase Sapphire Preferred card, I am using the premium CNB card from now on for all travel. I learned a lot with this article and you will too.
A nice travel article at…Bloomberg of all places! Iceland Off the Beaten Path: Where to Stay, What to See, Do, Eat.
You guys should visit, we have come a long way since the bankruptcy days! Great American Weekend Getaways: Detroit.
Instagram Location Search Engine: gramplaces. Thanks in advance for the HT Katherine F. 🙂
I say this plane never flies again and Boeing is rescued by the US government. Wild prediction. Worth as much as you paid to read this blog. Who do you think I am, a travel thought leader? This is a fantastic article with illustrations to understand the deadly problem: The Dangerous Flaw in Boeing's Automated System.
This is cool! How the angle of the sun varies across the world throughout the year.
For your personal finance fix: Clients delay retirement to help kids pay for cars, weddings. I must admit we in the financial planning business are definitely seeing older people helping adult children more lately. Not happening with my son though, we need to cut him from the Sprint cell phone family plan next!
Stunning place: The Temples of Mount Fanjing.
Lets continue with stunning photography for your beautiful eyes: 10 Stunning Photos That Capture The Flight Patterns Of Birds By Xavi Bou.
We all have ingrained in our memory THAT scene from a horror film that has stayed with us for years. Well, it is probably here: All hail the monumental-horror image.
And now we are entering BLOG BUZZ, a section for advanced hobbyists and veteran miles and points blog readers.
I just redeemed mine at the very last day before it expired! How to Redeem Chase IHG Rewards Club Premier / Select Credit Card Free Night Certificate.
I want to start depleting my Marriott Bonvoy points. Any decent deals for any properties in New York City Times Square area? Or in Manhattan? With three in the room we are more concerned with space which is not something you usually get in New York City hotel rooms. Let me know in the comments please.
I am afraid Chase will have to do something about United's decision to go all dynamic. At least the bank must address these: What is Chase Going to Do About These Two United Credit Card Perks? It's having more award availability available to cardholders and the elimination of the close in booking fee which used to be waived for some cardholders. Your turn Chase! And, for full disclosure, I think we may get screwed! Oh wait, I must think positive 🙂
Maybe, as TBB reader comments, the next domino to fall is now IRS taxing all the miles…
Some good thoughts here about travel hackers/games pushing "the line":  2019 is the year "the line" gets pushed back further. I liked this line "I'm not judging anyone; you do you" LOL.
Stupid clickbait headline since last TBB post:
LOL: Flight Attendant Spills Tray of Drinks on American – Live and Let's Fly
Who of course had to copy the winning post before this one which was, drumroll:
Oops: Flight Attendant (Accidentally) Spills Tray Of Drinks On American CEO – One Mile at a Time
Boarding Area brotherhood!
Has TPG updated its points valuation guide yet to reflect the devalued United miles and Chase UR points yet? Apparently not, SAD!
Four credit card conversions this month to date…I think TPG is scared of TBB. Bwahahahahaha!
And I leave you with this… Travel hacker who transferred thousands of UR points to United last week LOL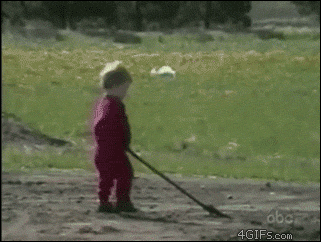 TBB
travelbloggerbuzz@gmail.com
Follow TBB on Twitter @FlyerTalkerinA2.
You can subscribe to TBB below, winners only!
Opinions expressed here are author's alone, not those of any bank, credit card issuer, hotel, airline, or other entity. This content has not been reviewed, approved or otherwise endorsed by any of the entities included within the post.