We bring you the devastating news of another United MileagePlus massacre, visit the new Istanbul Business Class lounge, learn how to use British Airways Avios points flying Alaska Airlines, check out the most hyped technology, go back to WWII Japanese internment camps, visit Siberia to check out some awesome photography, an excellent personal finance post warning you about the investment management industry ready to sell you in so many ways, how to write a better sympathy note, have some fun with the Hash Bash in Ann Arbor, scare you big time about a new super drug resistant germ, learn about the link between life expectancy and health expenditures, and so much more for freeeeee!
TBB Blog Mission: To Educate. Entertain. Inspire. In That Order!
You like my blog? Send a link to someone please!
In case you missed my awesome Best of Web post yesterday: Higher Education Scam, Arms Sales, Capitalism Pie, Malaysian Mega Fraud, Death Resources.
Well, the BIG news over the weekend was United pulling yet another "lets copy Delta" move: United is Switching Frequent Flyer Program to Demand Pricing. Poof go the award charts. The award trip with the miles you have been accumulating will cost…whatever the computer says! And of course they also copy the hideous Delta spin and make it sound they are doing it for your benefit, sick! Bloggers will bitch for a few days and then they will go back to blogging about whatever remaining "deals" they are still left all along selling their readers a false dream while they trick them into applying for…travel rewards credit cards. From these airlines and hotels who have been on a mega epic devaluation trend for several years now! I may unload some "voices in my head" on a blog post on Wednesday, you know, it is cathartic for me! Just one excerpt from the Skift article which pretty much assures the move by United will be successful and it will now be copied by American Airlines, not if but when:
The only passengers that may be irked are top-tier frequent flyers that are intimately familiar with award tiers and booking habits. "Delta's move to dynamic pricing has definitely affected my booking habits," said Nick Farina, a high-level elite in Delta's loyalty program. "While it's possible to find good deals, the unpredictability makes the miles seem dramatically less valuable to me… even if that isn't rational." [My dental hygienist was just thrilled when she told me she found 50k Skymies per person tickets to Orlando to take her daughter to Disney recently…I almost demanded a root canal on the spot to soften my pain!].

Some good thoughts here about the present dismal state of this hobby: Airline And Hotel Program Devaluations Prove Why Transferable Point Currencies Are Critical. If you are not a top level elite flyer with a particular airline why would you bother getting its credit card other than the signup bonus huh? Of course the more flexible bank points cards have been and are becoming more valuable but…wearing my futurist hat…if you were transferring these bank points to these devaluing programs maybe the joke is on you? I guess I expect the foreign airlines to join the party at some point too. Maybe the answer is to go exclusively to one cash back card and save you all the time and hassles involved in keeping up with this stuff! Or maybe I can finally quit before the main source of income in this blog gets axed first lol.
I just like the gory headline in this one: Award Massacre: United Mileage Plus Is Changing To Flexible Award Pricing Effective Immediately (For Flights After November 15, 2019). Hmm, sounds bloody you guys!
Good info to know if you have any British Airways Avios points:  How to use Avios for tax-free flights on Alaska Airlines (good for Hawaii).  It's great if we did not have to pick up  the phone to call you know!
I may try to go through here next time I travel to Greece. Review: Brand New Turkish Airlines Business Lounge at the Istanbul New Airport.
I went to the infamous Hash Bash in Ann Arbor once while in college and it was a lot of fun! Cannabis culture in Ann Arbor at an all-time high ahead of 48th Hash Bash. I heard they had a winning smoke out lol!
Well, I am not sure which was scarier: watching in horror the Michigan State University basketball team players get totally harassed/clobbered by Texas Tech in the NCAA Final Four semifinal or reading this article: A Mysterious Infection, Spanning the Globe in a Climate of Secrecy. Of course, it was the second, come on! I have a colleague who is also an MD who has been screaming that we are not prepared for a super drug resistant germ like this. And this sure sounds like it, phuck! The rise of Candida auris embodies a serious and growing public health threat: drug-resistant germs. Or maybe this is why Bezos pulled out?

"It is a creature from the black lagoon," said Dr. Tom Chiller, who heads the fungal branch at the C.D.C., which is spearheading a global detective effort to find treatments and stop the spread. "It bubbled up and now it is everywhere." [Gulp! I tell you what…You can defend yourself and fight back ONLY if you get a Chase Sapphire Preferred card for everyone in your extended familia, clan if you prefer, with my links! Bwahahaha]

Excellent advice here on How to Write a Sympathy Note. Must read. I should have saved this one for a Sunday Best of Web post…it's that good! You are welcome.
This is super cool! Life expectancy vs. health expenditure, 1970 to 2015. Sit back, push play and what happens next will shock you! Not joking…okay, maybe a little. You can click or not, it's a free country under a national emergency woohoo!
I was not aware of this personal finance blog. I am now. The post  titled "Hopes and Probabilities" is fantastic! Starts with a great joke involving Toto and ends with a great Jesuits quote below after beating up on the investment industry, on how you are being sold based on fear and greed, how market timing is pointless, how structured products suck and lots more!
"Pray for what you want, sure, but work very hard too, as it might be helpful, who knows…"
Incredible photography by Oded Wagenstein in the series titled "Like Last Year's Snow" about a group of elderly women in the remote village of Yar-Sale in Northern Siberia.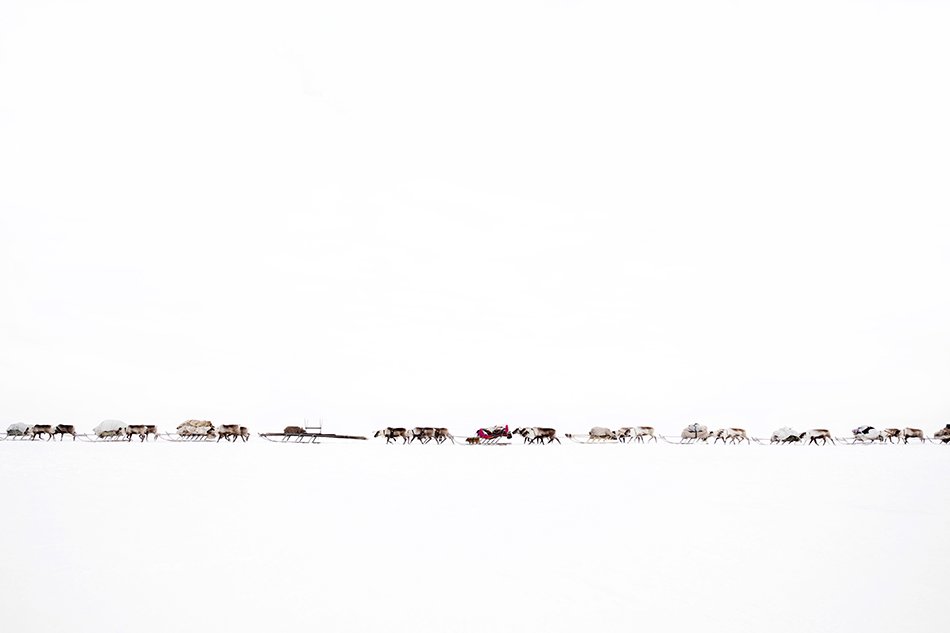 Oh man, where do I find these to bring to you for your education/entertainment/inspiration huh? Haunting Photos from WWII Japanese Internment Camps.
Another awesome link, I am on a roll! The Most Hyped Technology of Every Year From 2000-2018.
And now we are entering BLOG BUZZ, a section for advanced hobbyists and veteran miles and points blog readers.
Loyalty is dead. In case you didn't know…
This is what is in store with your United miles too, super sad lol: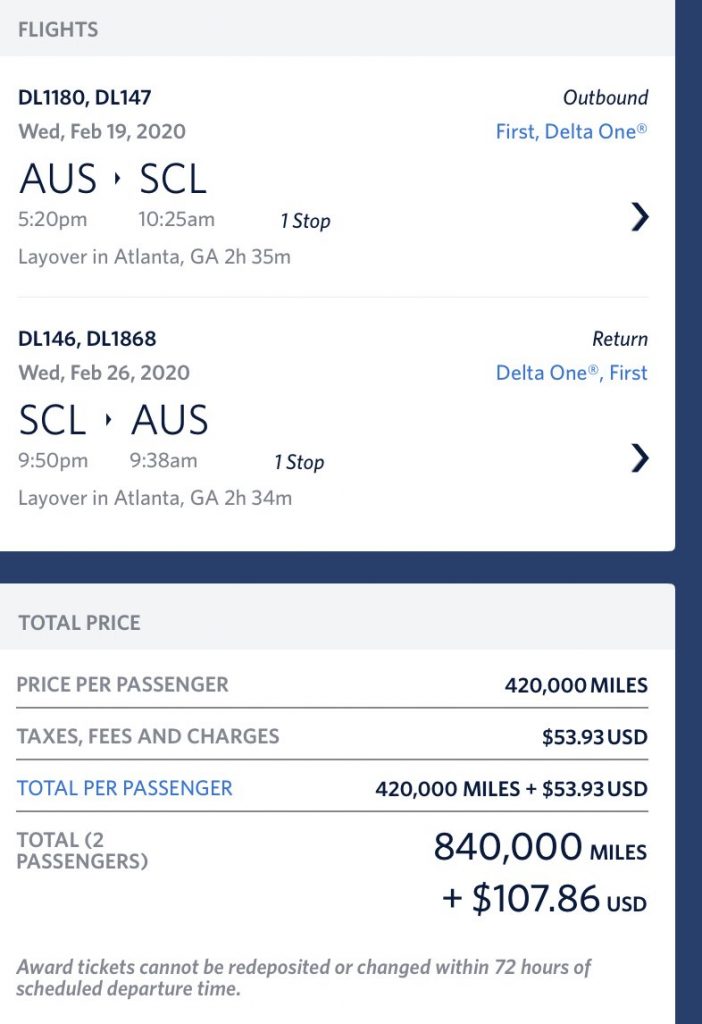 Have the United guys done anything original lately other than just copying every Delta move? This Is Why United's Elimination Of Close-In Award Booking Fees Is Devastating News #UnitedUnfriendly #MileageMinus.
So ironic that the news came out when my United MileagePlus account went up another 80k miles from the United Business Explorer card. Of course I will not be keeping it past the first year, no need to ask!
I am again over 4 million miles and points. Even after my wife booked herself and daughter to another round trip to NYC using British Airways Avios. She forgot about the $1,000 AA gift cards I got from the CNB card…amateurs 🙂
I obliterated my 5k personal record run time in the annual University of Michigan Big House Run and she even beat her personal best by a few minutes too. Actually, I was worried she may have gotten hurt because I kept waiting for her to show up at the finish line lol.
Stupid clickbait headline since last TBB post:
Oops: Flight Attendant (Accidentally) Spills Tray Of Drinks On American CEO – One Mile at a Time
So…deep.
The thing that gets me with self proclaimed "expert" miles and points bloggers is the ridiculous self importance they award to themselves to actually advise huge corporations accountable to their shareholders. Like these execs give a phuck what dweeb bloggers advise them, WTF!
And I leave you with this…Have a great week…like this guy!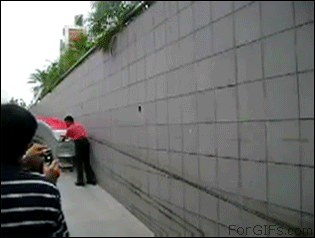 TBB
travelbloggerbuzz@gmail.com
Follow TBB on Twitter @FlyerTalkerinA2.
You can subscribe to TBB below, winners only!
Opinions expressed here are author's alone, not those of any bank, credit card issuer, hotel, airline, or other entity. This content has not been reviewed, approved or otherwise endorsed by any of the entities included within the post.