Another TBB post featuring the most eclectic links around the web such as a Utah road trip itinerary, US military spending and how it compares to other countries, an expose on the poppers industry, a great Chase cards ultimate guide, amazing travel photography, an amazing short film about life in Burma, pondering the maze of the US retirement planning landscape, how unemployment insurance fraud was spectacularly huge, interview with a prominent doctor about the pandemic and where we stand, learn more about expertise, how vaccine incentives failed us, learn about an old super sport, amazing art above bridges, how a company dear to our hearts is getting back into, cough, financial planning, lots of Olympic news and jokes and enjoy the week!
TBB Blog Mission: To Educate. Entertain. Inspire. In That Order!
Support TBB by applying for CREDIT CARDS or visiting our

LINKS

or Donate

You like my blog? Send a link to someone please!
TRAVEL
If you missed my trip report from Tehran in Iran, check it out!
Doing a part of this next month (to Moab, UT for Arches and Canyonlands) so I saved it for reference: Utah Road Trip: The Ultimate Utah National Parks Itinerary.
I LOVED this short film: Guardians of Paradise – An Intimate Short Film Peers Into Life in Burma.
These are amazing: This Photographer Is Traveling The World With His Camera, Here Are 30 Of His Most Beautiful Pictures.
PERSONAL FINANCE
There are so many different types of retirement plans out there and so many different rules that it is maddening. This short post will try to clarify some of this madness: Pondering the Maze.
Everyone who ever dealt with the office that handles Michigan Unemployment related affairs is not surprised with this. At all. How Unemployment Insurance Fraud Exploded During the Pandemic. Bots filing bogus applications in bulk, teams of fraudsters in foreign countries making phony claims, online forums peddling how-to advice on identity theft: Inside the infrastructure of perhaps the largest fraud wave in history. Reading this will shock you!

This will get conservative trolls to attack me once again, I am used to it by now. All I can say is "I am a lover, not a fighter"…woohoo! U.S. Military Spending vs Other Top Countries.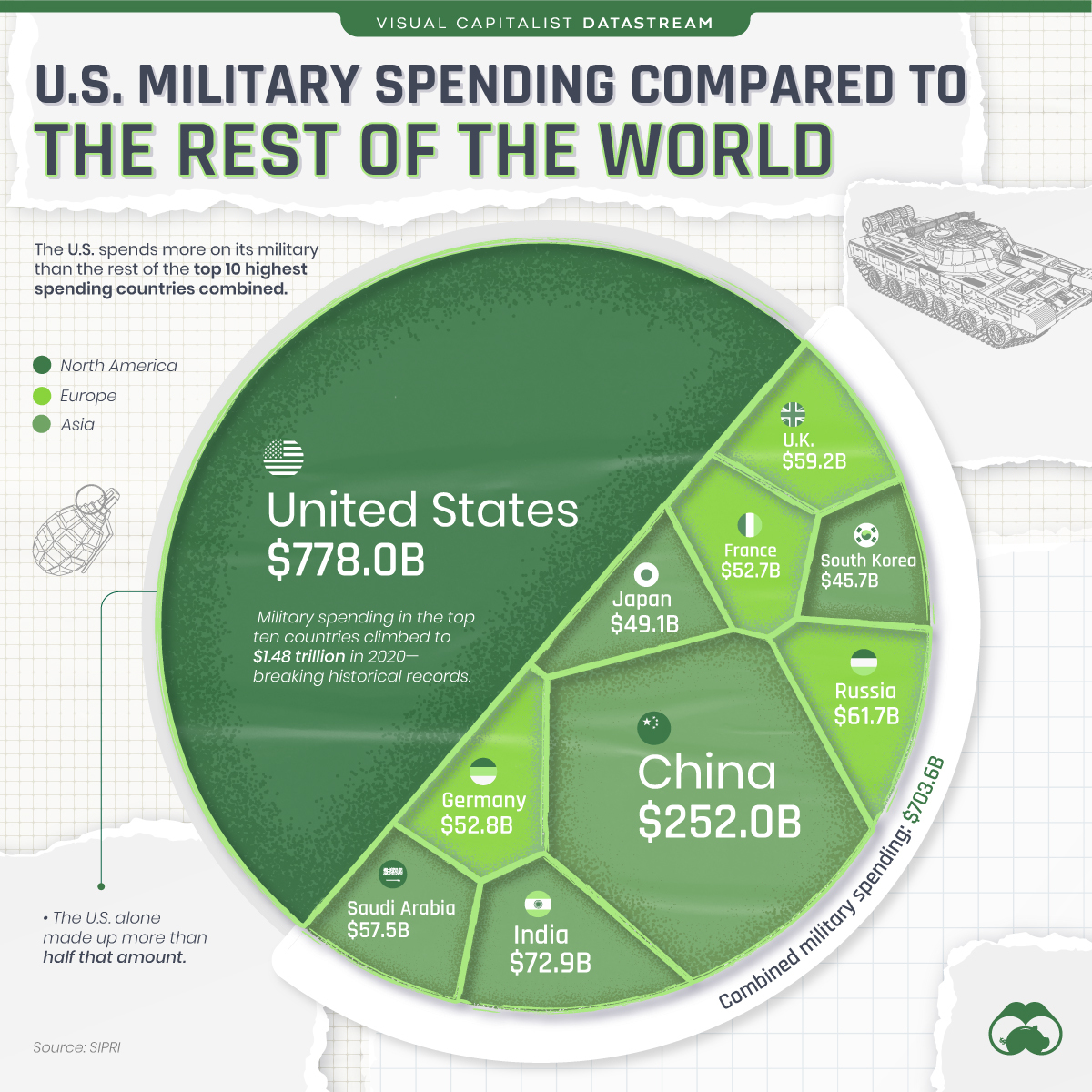 COVID-19
I always advocated we needed to do whatever it takes to get the vaccination momentum to keep going. Instead, we got comfortable, started celebrating too soon and that anti-vaxxer wall proved too thick I guess to push through. I mean, how many stories have you seen with people in hospitals fighting to breathe regretting not getting vaccinated. For many of them that light bulb appeared too late. How Covid vaccine incentives failed America. America has a long history of requiring vaccinations. Why so much resistance when it comes to Covid? My daughter is moving out to an apartment nearby here in Ann Arbor to continue her studies at the University of Michigan in a few weeks hoping for a normal year. The university is mandating vaccines and more and more business and institutions are doing the same and I am all like…PUULEASE, let's do this! Because…yeah!
Why should the Americans who have done the right thing for themselves, their families and their communities be forced to sacrifice on behalf of those who act as though their "personal choices" have no consequences?
If people want to make the choice not to vaccinate themselves and put themselves and others at risk, well, you do you. But the rest of us need not bear the consequences of that decision.
I must admit we have all been surprised about, well, everything that has come our way with this pandemic. We have all become amateur epidemiologists and arm chair quarterbacks virus experts. And we have all been wrong along the way. The ones who do not admit they are ever wrong are the knuckle heads who, sadly, make a lot of money catering to other knuckle heads out there. Anyway, I loved this article! If They Say They Know, They Don't Know. A principle for understanding which experts to trust, including the CDC. You are welcome for learning about the Kiesenhofer principle in my blog!

Now I'm old, I'm 30, and I started to realise that all those people who say they know, they actually don't know. Many of them don't know, and especially those who say that they know, don't know, because those who do know say that they don't know. by Anna Kiesenhofer, the Austrian PhD mathematician and Gold medal Olympian in cycling (whose win was completely shocking!).
I don't want to make it sound like we live in an utterly opaque fog. We know some things reasonably well. We know vaccines prevent most symptomatic COVID and we know almost certainly that the death tolls from future COVID waves in heavily vaccinated populations are going to be much lower than what we've seen before. But we definitely don't know whether 10,000 or 100,000 Americans a day are going to be getting COVID next month.
Excellent interview of doctor Ashish Jha on Covid-19, the Delta variant and vaccines by conservative Bill Kristol. I found this very educational.
ODDZ & ENDZ
You would never learn about stuff like this in any other blog. Anyway, I had no idea that this sport, pedestrianism, existed! The strange 19th-Century sport that was cooler than football. Pedestrianism was a sport of epic rivalries, eyewatering salaries, feverish nationalism, eccentric personalities and six-day, 450-mile walks.
This article will teach you about poppers. Actually, I had heard of the term but I had no idea what they were exactly. But I learned in this article Where Do Poppers Come From? I found the business man coming out (pun intended) to shine a light in his business kind of strange, why do it now as it has obviously been working for him for so long, what a business! I found the paragraph below about his adult daughter hilarious!
Very few people outside his immediate circle know about this part of what he does. "My daughter didn't know when she was in high school, but when she started researching on the internet, she figured it out," Farr said. "And I'm like, 'Well, honey, it put you through college!'" With a proud smile, Farr said she now delights in visiting gay friends' apartments and pointing out the products her dad has made.
This looks amazingly cool! Monumental Cardboard Bridges Float in the Sky in Temporary Installations by Olivier Grossetête.
MILES & POINTS
HOT CREDIT CARD OFFERS: 100k CHASE Sapphire Preferred, 100k CHASE United Quest, 75k CHASE Ink Cash, 75k CHASE Ink Unlimited, 100k CHASE Ink Business Preferred, 60k CHASE Sapphire Reserve, 80k CITI Premier, 20k CHASE Freedom Flex & CHASE Freedom Unlimited, 150k CHASE IHG Rewards Club Premier (& a free night) and many more, including many American Express cards! Please check out my Affiliate links. Terms apply to American Express benefits and offers. Visit americanexpress.com to learn more.

If you do not see a credit card with my affiliate links, perhaps I could refer you? Contact me!
This section is about my hobby addiction of collecting frequent flyer miles and hotel points since the early 1990's! Feel free to skip this section and parts of the next one if this is not for you.
Newbies: BEST TRAVEL REWARDS CREDIT CARD, TO KEEP! The 100k Chase Sapphire Preferred card is now available with my links. If you are totally new and looking for a keeper card I think THIS is the card. Apply for it, get approved, do the required minimum $4k spend, get the 100k points signup bonus, transfer the points to United or Southwest or Hyatt or just cash out for $1,250 spend for groceries using the "Pay Yourself Back" feature assuming you do eat, right? For the annual fee of only $95, COME ON, do the math! Ok, here is the math: $1,250 – $95 = $1,155. So, if a bank offers you all this money what is your problem? Just ALWAYS make sure you NEVER EVER carry a balance ok? If you currently have the card, you can refer your spouse or significant other or third cousin or travel starved friend and you the referrer can earn 20k Chase points for the referral and the referred still get the full 100k bonus.
My kids are going for the 100k Chase Sapphire Preferred any day now…If Chase pulls it without warning we will be very upset!
Are you a newbie or kind of a beginner who already tasted the dopamine seeing one or two or three huge travel rewards credit card signup bonuses hit your account and want to really capitalize on this hobby in this era of inflated bonuses before they go away? And you don't want to see conflicted advice from bloggers miles and points experts online marketing experts? Well, this blog post is for you from Andy the Lazy Traveler: In 2021 Go Chase or Go Home – The Ultimate Guide to the 5/24 State of Mind. Well done!
BLOG BUZZ
We are now entering BLOG BUZZ, a section for advanced hobbyists and veterans of this fast imploding hobby and also a section where I go on and on about some stuff that happens in my life because it helps me feel better about myself.
I am going to break out some news here that self-proclaimed travel thought leaders will blog about after attributing they found out about it from mysterious blog readers with names such as Alan H. or something and then a bunch of ass kissing bloggers will link to them and not me…and that's the way it goes in this miles and points blog world, oh well: American Express slides back into the financial planning game 16 years after it sold off Ameriprise; expect success, experts say. American Express used to own Ameriprise but spun it off 16 years ago and I would like to thank them for that since I have several clients who abandoned them after being sold one too many crappy annuities lol. Anyway, as Mastercard and Visa made some purchases of fintech companies it is not surprising Amex bought a robo advisor outfit. It will be interesting to see if they expand on this move…I doubt it but I have been wrong before.
Greece got two more medals in the Olympics: Men's gold in long jump and a bronze in men's gymnastics. Three total so far. One more than San Marino and Kosovo! 🙂
Love watching USA men's soccer team play Mexico in soccer, what an amazing win by the US late in overtime! Here is the goal. Too bad I fell asleep to see it live!
Italy is at it again now winning the 100 meters race!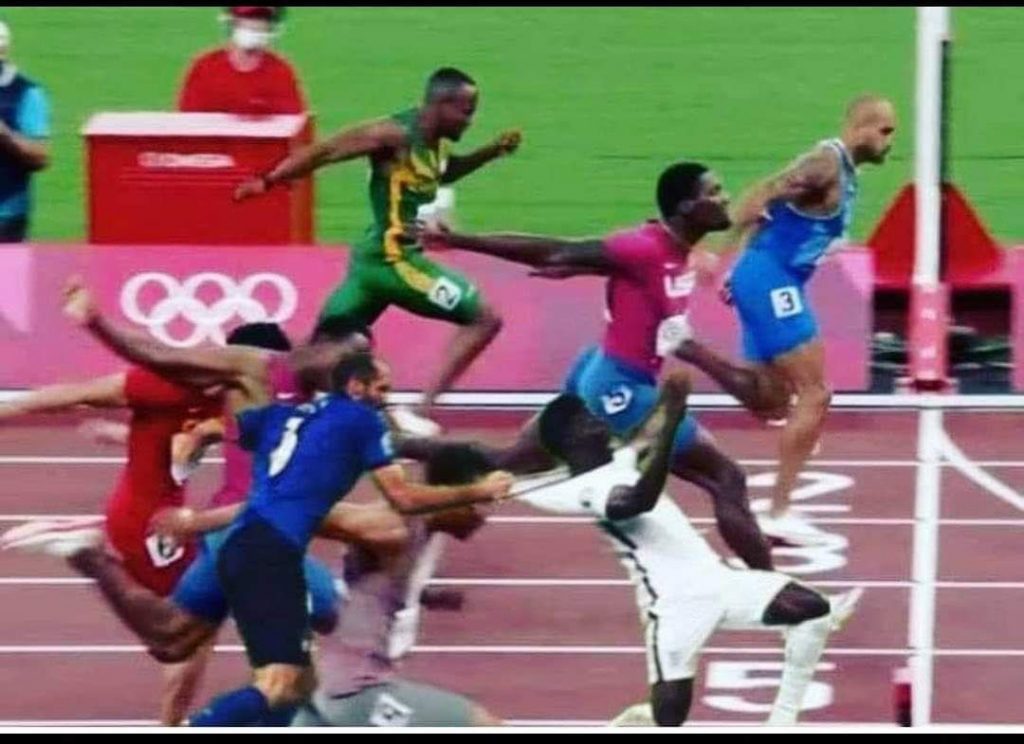 Let's have some laughs next, every time I watch this I lol big time!
How To Funk In Two Minutes. Lol!
Let me leave you with this…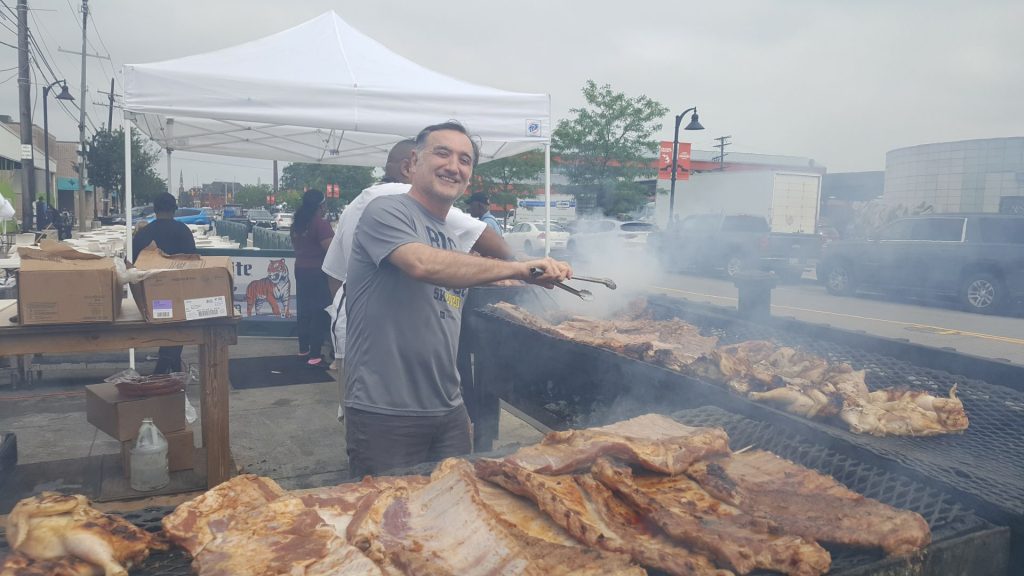 Thank you for reading my blog. If you enjoy it please pass it on to a family member or friend, thank you!
TBB
travelbloggerbuzz@gmail.com
Follow TBB on Twitter @FlyerTalkerinA2.
You can subscribe to TBB below, winners only!
Opinions expressed here are author's alone, not those of any bank, credit card issuer, hotel, airline, or other entity. This content has not been reviewed, approved or otherwise endorsed by any of the entities included within the post.