First, Happy New Year to all of you who are reading this! It is an honor you choose to stop by here and read whatever I post! I used to do a "Voices in my head" type column where I would just type whatever came to me…So consider this one of these posts.
TBB Blog Mission: To Entertain. Educate. Inspire. In That Order!
First, the announcement: No, I am not adding a bunch of writers to just pump up stuff to increase my page views/$$. I am retiring myself from TBBing here in the weekends! At least until the end of tax season.
At some point during the year I am going to go to Greece with my brother to help move our mother to a smaller place without lots of stairs. I have no idea how I am going to keep up this blog then.
This hobby has changed so much over the the last several years. It has become almost non recognizable to me. All the easy "scores" have been dramatically reduced, devaluations have been unrelenting, booking awards has gotten excruciatingly harder, the move to revenue based earning is almost complete and move to revenue based burning is not that far away. So many of the old regulars now know much better to shut up because credit card salesmen masquerading as "experts" are lurking to share pump more plastic to their unsuspecting readers.
I have no international trips set in 2017. This is very weird to me. I am really dreading to sit down to book me an award as it is becomes so frustrating and, frankly, I don't have the time anymore. Missing the wonderful Northwest Airlines Platinum Elite agents in the Chisholm, MN call center is an understatement, they never let me down.
I just don't think both JetBlue and Alaska Airline will survive on their own in the next two years. I think Southwest may pursue them. I have no basis on this, just my gut instinct. Hey, I am no thought leader!
The highlight of my 2016 travel was my trip to Iran. With the types coming in with the Trump administration, I feel so much better visiting this country already!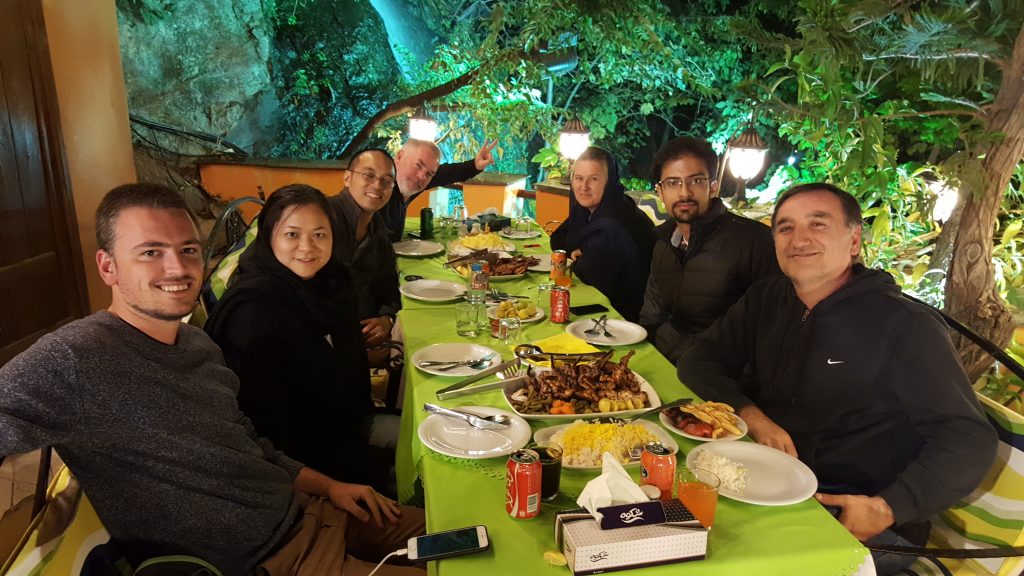 Do you like my blog lists? Any comments on them? Any blog/site to add? Make your best argument in the comments. I have taken a few down from the Blogs I Like list and a few more may not be included sometime in 2017. One in the Blogs To Ignore list has died apparently. In the Blogs I Love list, I am not sure when Yomadic will post next #hint.
On Saturday I started reading this article titled The Last Unknown Man. And I just could not stop! It is a story of a man who had no identity whatsoever…If you have time for a long read, you may enjoy it as much as I did.
I rely on you for some of the content that appears here, please help out. It may not make it into the blog but it will be considered of course. Links to worthy posts, inside knowledge of the industry and blogs, even guest posts of stuff that adheres to the blog mission and whatever else you can think of.
Having Christmas and New Year fall on a Sunday…it was weird.
I can't wait to see Martin Scorsese's latest film "Silence".
Remember, bloggers are not your friends. They are after clicks/$$ primarily. They don't look out for your benefit, they place their own benefit pockets first. The big money in this space is in selling credit cards…to the masses! I know I am preaching to the choir here…
I wonder if I will ever get an offer to sell my blog so I can then start another one and hire Julian The Devil's Advocate away from The Points Chase Guy.
I think my son may be finally done writing that post about his time in Hong Kong, fingers crossed.
The miles points blog space is excruciatingly tiresome and boring lately. Not much to blog about so all bloggers just grasp anything they can find and make a blog post about it. To me, that is showing disrespect to your readers and their valuable time. I mean, come on, do they have to read some stupid incident aboard an airplane?
I swear, many bloggers would be better off in the long term if they applied all the time they spend on becoming a Titan blogger to something more worthwhile. Aaaah, I don't know, maybe advancing their career, focusing on improving their marriage, making time for their kids, improving their health.
This blog, to this day, has been a labor of love for me. Yes, it hurts when I see days with absolutely no clicks. Yes, it does help to see actual clicks, it's like psychic rewards showing me that someone really cares. One day I will get bored with it, my mother will fall ill, or links are taken away and this blog will likely go to a once a week rant. We are not there yet…
To all who have supported this blog I thank you so much. If we meet in person, please remind me!
A huge thank you to Mrs. TBB who has tolerated my crap over the years. And still does! You should thank her too for allowing me to TBBuzz it for over four years! This was supposed to be a joke for three months, it is pretty shocking to me I am still here! And I can assure you it is NOT the $$ clicks lol. Deep down I like it!
Okay, let me reveal something personal. Remember last year I was having some issues with my health and was paying visits to hospitals for some tests? Well, it was confirmed I have "tinnitus". Yeah, I had no idea there was a medical term for buzzing/ringing in the ear! Maybe it was caused by too much TBBuzzing around here, hehe. Anyways, my right ear is messed up. The buzzing is constant. Due to "moderate to severe" hearing loss. Apparently, not much I can do and I am getting used to it. Al the concerts and loud music I enjoyed over the years finally caught up with me. My mother's screams over my loud music "you will go deaf one day"…apparently hit home. Moral of the story: Listen to your mother. But nothing else more serious is involved, thank God!
I splurged for a private event at the Detroit Auto Show with my Amex Platinum card. It involves Wolfgang Puck doing a private reception for us, I will tell him to fix me a sandwich. It also includes an all day pass to Press Day among other cool things. I am going to produce a blog post about that I hope. I was told by a friend who is an auto company exec that Chrysler usually has the best food and Fiat the best looking models #winning.
Happy New Year to all from us!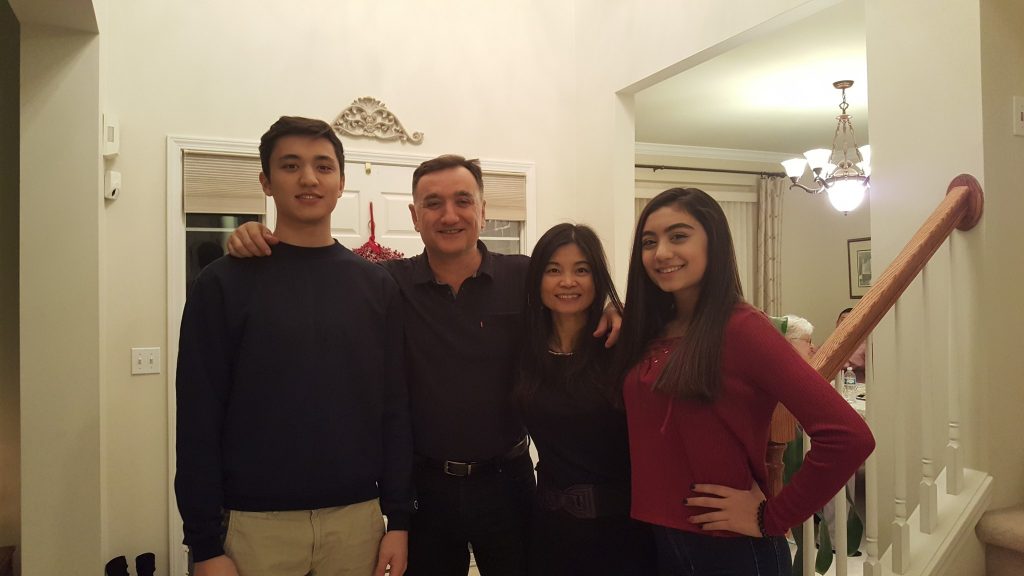 And this would not be a TBB post if I don't leave you with this..A silly gif of course!
Check out my updated blog lists: Blogs I Love, Blogs I Like, Blogs To Ignore
TBB
travelbloggerbuzz@gmail.com
Follow TBB on Twitter @FlyerTalkerinA2
You can subscribe to TBB below, winners only!
Opinions expressed here are author's alone, not those of any bank, credit card issuer, hotel, airline, or other entity. This content has not been reviewed, approved or otherwise endorsed by any of the entities included within the post.