We bring you a post about what are points worth, a Faroe Islands trip report, shocking Russian elections and a warning about how clickbait spreads and more!
TBB Blog Mission: To Entertain. Educate. Inspire. In That Order!

SPG is turning into Marriott….Starwood Hotels 6 of 77 international hotels did not drop SPG category March 6 as announced.
Some really good thinking about "What Are Points Worth to You". This is not about the totally ridiculous "valuation" posts by the big commercial bloggers, which are nothing but fodder to pump their readers more credit cards for the sales commissions! I am looking forward to learn more about vacation rentals.
This is an amazing video about Hang Sơn Đoòng – THE LARGEST CAVE ON EARTH in Vietnam.

There is a remote town in Norway where it is illegal to die!
This is a thorough look into how America moves its homeless. One way bus ticket out. Bussed Out. Devastating read…I had no idea about this.
Reading this is so devastating: After Daughter's 'Unimaginable' Death, Parkland Family Moved To Action.
Here is another TBB fav song recommendation: Tinariwen – Oualahila Tesninam
Let me present to you another travel expert. This time is on the Maldives Faroe Islands. Fits the blogger mold here, you go to a place twice and you proclaim yourself an expert. Okay, I am kidding. Pretty nice report from a place which may become the European Iceland. I would still prefer to visit it in the summer though!
Project Riese: The Secret Nazi Tunnels in Poland. They were huge!
I hate to break it to you but in case you have not heard…there was an election in Russia yesterday. And, please sit down, Putin won! Anyway, here are some crazy pictures from the Russian elections: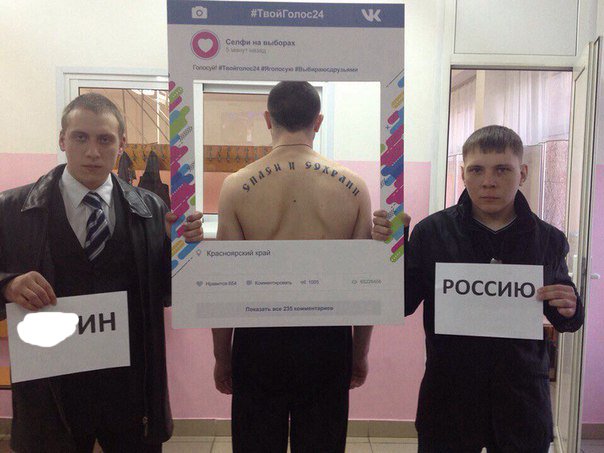 BLOG BUZZ
This section is for advanced level hobbyists and veteran blog readers & personal rants & stuff.
For Best Offers credit cards, click HERE
One of the slowest weekends ever in the blogs…
One Mile At A Time asked for applications to be a contributing writer. The number of applications was HUGE. I am shaking my head…I guess they need more ways to sell more plastic and posts like this:
Crew To Passenger: "Would You Jeopardize Your Holiday For A B***job?"
I am certain he did it to get back at me for giving Mark at his blog grief about them exclamation marks!

I was going to work on an epic rant against this clickbait shit that is now competing for your eyeballs. I can understand a whole blog post every once in a while. But when these blogs make it a regular feature (along with their credit card pimping of course that almost never stops) of what they offer…you need to wonder why others or even bloggers will link to this shit. So, here what I was thinking to do in the pic depicted below. It is in reverse chronological order. I was going to do a write up like I usually do and inject some vicious humor to it for your entertainment. But then I looked at my conversions and quickly dropped the idea. So, here is the run up of a few days last week (I had to cut it off at some point so the phucking pic will fit and not take over my space!):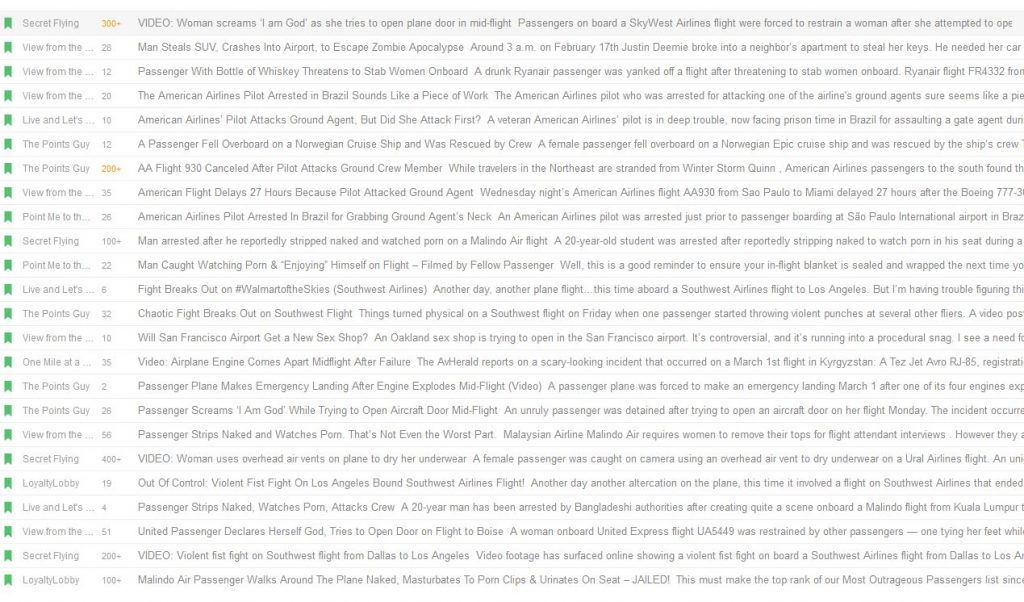 No, wait. Just over the past weekend this shit did not stop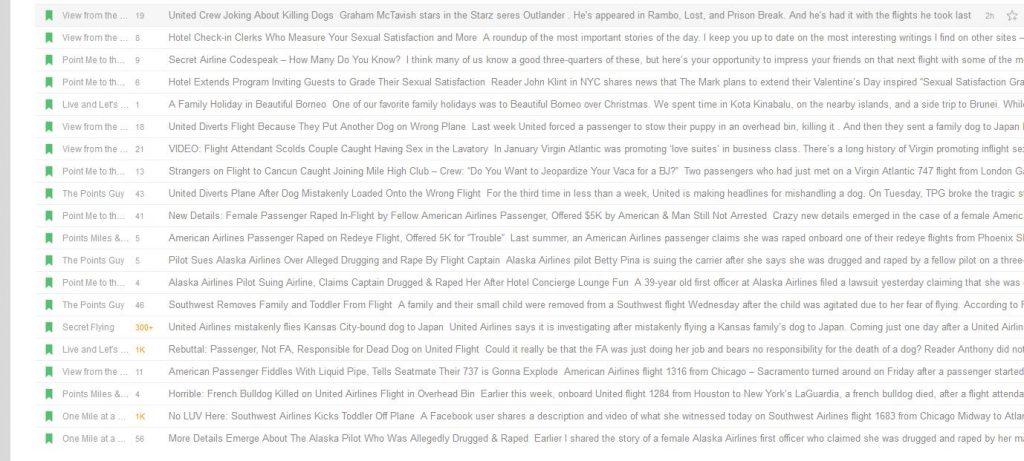 Great NCAA Basketball games. For University of Michigan, what an ending! Not so for Michigan State, watching that game was just painful all around.
And I leave you with this…[The persons depicted herein are of pure fictitious nature and contain no connection to reality. This post is to exercise our free speech rights to entertain our readers. You do not have to read it. Be responsible at all times okay?]
TBB
travelbloggerbuzz@gmail.com
Follow TBB on Twitter @FlyerTalkerinA2
You can subscribe to TBB below, winners only!
Opinions expressed here are author's alone, not those of any bank, credit card issuer, hotel, airline, or other entity. This content has not been reviewed, approved or otherwise endorsed by any of the entities included within the post.