Another TBB post featuring the most eclectic links around the web such as how the world economy is imperiled, the Three Arrows Capital wipeout, the best boardwalks in the US, the 2022 Ann Arbor Art Fair, South Korean prosecutors are investigating the Terra crash, maybe crypto is making a comeback or not, the 50 greatest travel places according to TIME, amazing videos how the Chinese built those scary cliff roads we have all seen, most wonderful public libraries, amazing chronological recap of the Ukraine Russia war, a survivor of a massacre in Bucha remembers the horror, the latest on Omicron BA.5, one of the best stories I read lately on two homeless friends in NYC, amazing photography and a lot more, enjoy the reading and the weekend, stay cool!
TBB Blog Mission: To Educate. Entertain. Inspire. In That Order!
Support TBB by applying for CREDIT CARDS or visiting our

LINKS

or Donate

You like my blog? Send a link to someone please!
Welcome Recomendo and Legal Nomads readers, this is George, your diligent curator of the best content I discover and share with you.
This blog will publish every Friday in the month of July 2022.
Best of Web articles are truly exceptional and MUST reads in their entirety, imho.
PERSONAL FINANCE
I have been saying for a while that ever since Covid entered our lives absolutely everything has changed. We were all knocked down at varying degrees and we just have not been the same. And we are all trying to deal with it. And in the meantime…everything is just kind of, you know, out of its regular equilibrium so to speak. And so is the world economy too. So, this article captures this unique predicament very nicely:  The World Economy Is Imperiled by a Force Hiding in Plain Sight.  And here is an Archived Link.
"The pandemic itself disrupted not only the production and transportation of goods, which was the original front of inflation, but also how and where we work, how and where we educate our children, global migration patterns," said Julia Coronado, an economist at the University of Texas at Austin…"Pretty much everything in our lives has been disrupted by the pandemic, and then we layer on to that a war in Ukraine."
A college student who started a successful business has Nine Key Questions and the answers by the author are pretty good:
1. Why should I expect stocks to go up?  – …Stock prices tend to follow corporate profits. This, of course, isn't true every day. But over long periods, share prices do tend to mirror corporate earnings.
2. Should investors have confidence that profits will continue to grow? –  …Companies are always working to develop new products, to expand the market for those products and to manufacture them more efficiently. Taken together, these three factors are the universal drivers of economic growth, and thus of stock prices.
3. Why is active management destined to underperform?  – …Actively managed funds are, on average, much more expensive than their passively managed peers…Active management is an uphill battle, at best.
4. What evidence is there that Sharpe is right about active management? – …over the 10 years through year-end 2021, just 17% of large-cap stock funds were able to beat the S&P 500. The results are similar in other categories.

and there are an additional five questions and answers, read on if this looks interesting to you.
You should not be investing in the stock market if you are planning to access these funds within five years. You should not be obsessively checking your portfolio if you have a long term investing horizon (see prior sentence, minimum 5 years!). You should not be wasting your time listening to popular youtubers and podcasters going on and on about a company's latest earnings report, the latest merger and what it means for that industry, and of course moronic useless "analyst"  stock recommendations. Abolish short term thinking from your life, you will be happier and a more successful investor.
CRYPTO
I admit I had never heard of the Three Arrows Capital (3AC) crypto hedge fund since I just don't spend much time in this space. But reading this article made me shake my heat to oblivion: From $10 billion to zero: How a crypto hedge fund collapsed and dragged many investors down with it. And I had no idea that "3AC was supposed to be the adult in the room…", seriously? It takes a spectacular set of skills to just evaporate $10 billion so fast, wow! I think me and my clients will just stick with boring Vanguard ETFs, thank you!
More on Three Arrows Capital in THIS article, some gems excerpted below, wow!
Kyle Davies and Zhu Su, the founders of Three Arrows Capital (3AC), are nowhere to be found, but the size of their firm's gargantuan debt obligations have come into clearer view. The crypto hedge fund owes $3.5 billion to 27 different companies, including $2.3 billion to digital currency lender Genesis Global Trading…Davies and Zhu have also ignored outreach from creditors and kept their locations hidden in a "prolonged radio silence…Zhu and Kyle Davies had also reportedly made a down-payment on a US$50 million yacht…Davies wanted the yacht to be more impressive than ones owned by "Singapore's richest billionaires.
"Matters appear to have gone wrong in April or May 2022, when 3AC was reported to have spent between USD $200 to $600 million to purchase 'Luna'…By May 12, the price of Luna dropped from $80 to a few cents as the currency system collapsed…But by mid-June, U.S.-based lenders BlockFi and Genesis reported that 3AC was unable to make margin calls…Digital asset brokerage Voyager also said 3AC had defaulted on a $646 million loan…On June 27, a court in the British Virgin Islands ordered 3AC into liquidation. A few days later, 3AC filed for Chapter 15 bankruptcy in the Southern District of New York.
Meanwhile, Tesla sold 75% of its Bitcoin and over in South Korea Prosecutors Raid 7 Korean Exchanges Amid Terra Probe.
Crypto is making a comeback and has risen in the past few weeks and the same arrogant assholes are back. Was this the bottom? I have no idea! If I did, I would be in one of my yachts sailing around the world in style…Actually, nope, I am just not into that type of show off shit.
TRAVEL
Yet another list: World's 50 greatest places of 2022, according to TIME magazine. Great to see Detroit on the list, the "Comeback City"!
We have all seen some amazing roads in the mountains of China over the years. Have you ever wondered How Did The Chinese Build The Road On Cliffs? Incredible Mega Projects. What an amazing video and what amazing places! I am a pretty adventurous guy but I am having second thoughts of ever driving on these roads…
These are great, been to several of them: The 12 Best Boardwalks in America. For some reason, my wife just loves boardwalks. Me, not so much…especially after I fell while running on one of them lol.
These are so wonderful! The world's most wonderful private libraries.

UKRAINE RUSSIA WAR
Best of Web: The Road to Stalemate. Amazing chronological recap of the conflict!
This is a very disturbing read: The sole survivor of a Russian shooting – he lived by playing dead. We can not imagine…
There is the urge to breathe out. Just one big exhalation to relieve the pressure. But Ivan knows it will be the death of him if he does. The temperature is just above freezing. Warm breath rising into cold air will create a small fog and alert the killers. They are already checking the bodies of the men they have just shot, making sure, firing a final bullet where they see any sign of life. He hears one of the Russians say: "That one is still alive!"Ivan wonders if they are talking about him? Maybe it is one of the others. Still, he prepares himself for the bullet. He is already bleeding from a wound in his side. The other Russian says: "He will die by himself!" But then there is a shot. It strikes somebody else. A man fights different urges in such moments. The bullet wound in his side is agonizingly painful. But crying out would be fatal. All of this will come back later in dreams. But for now, he will lie among the dead. He will be as still as his murdered comrades.
This photo of a father by his 13 year old son, dead from Russian shelling, really messed me up…Meanwhile, political parties friendly to Putin brought down Draghi, the only sane Italian politician and the Hungarian Foreign Minister goes begging for gas to Putin, major barf!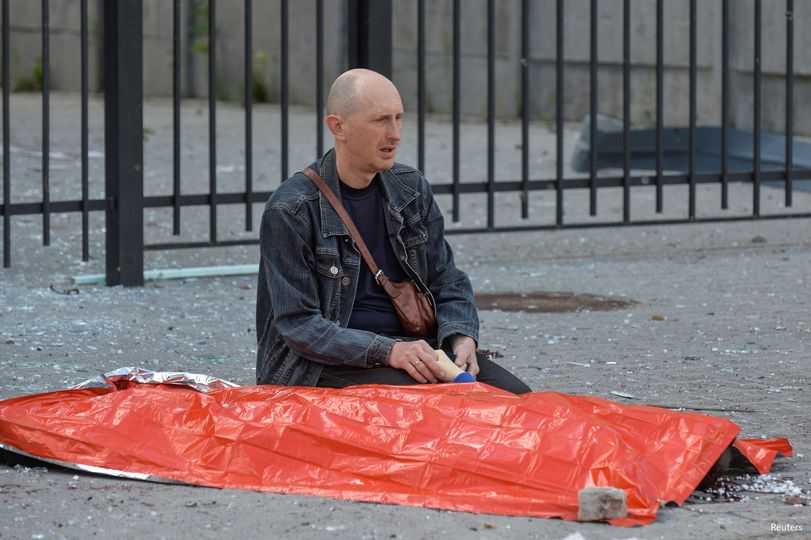 COVID-19
So, I tested negative again and it looks like I dodged another bullet from that wedding two weeks ago that infected almost half of our party. The lady at my gym told me she got infected for the third time. What a hell of a virus, wow! Hope President Joe Biden makes it…I was wondering recently how come he did not get Covid yet! Meanwhile, monkeypox keeps spreading and we even have a polio infection in the US, sometimes I wonder wtf is going on!
Best of Web: Why the Omicron offshoot BA.5 is a big deal. This article captures where we stand in the pandemic very well imho. And I am going to repeat something I said a long time ago…we are all going to catch it eventually.
ODDZ & ENDZ
Best of Web: He Had a Dark Secret. It Changed His Best Friend's Life. This is one of those rare special stories that can move you, please take the time to read this, you are welcome. Tin Chin and Mo Lin were inseparable at the homeless shelter. But one of the men wasn't who he seemed to be.  Archived Link.
Histography – Timeline of History. Every dot is a historic event from Wikipedia. Wow!
So sad to watch this! US Deaths by Drug Overdose. Look at Fentanyl smh.
30 Amazing Photographs from this year's WildArt Photographer of the Year Contest.
MILES & POINTS
HOT CREDIT CARD OFFERS: 80k CITI Premier, 60k CHASE Sapphire Preferred, 75k Capital One Venture X, 75k CHASE Ink Cash, 75k CHASE Ink Unlimited, 100k CHASE Ink Business Preferred, 60k CHASE World of Hyatt Visa, 60k CHASE Sapphire Reserve, 20k CHASE Freedom Flex, up to 30k CHASE Freedom Unlimited, 70k CHASE United Explorer, 140k IHG Rewards Premier AND 1 Free Night, 20k CITI Custom Cash, and many more, including many AmericanExpress cards, including Delta, Marriott and Hilton cards! Please check out my Affiliate links. Terms apply to American Express benefits and offers. Visit americanexpress.com to learn more. If you do not see a credit card with my affiliate links, perhaps I could refer you?

This section is about my hobby addiction of collecting frequent flyer miles and hotel points since the early 1990's!
As of today, I have burned 671,647 miles/points year to date and have 4,778,707 miles/points in the bank. Some do drugs, I do miles lol!
BEGINNERS
BASICS: This travel hacking hobby is mostly about getting the fat Signup Bonus of travel rewards credit cards while of course NEVER EVER carrying a balance. Banks have a marketing budget and are willing to give us many THOUSANDS of miles/points to travel mostly for free hoping to hook us to charge 20%+ interest rates on our balances. The poor souls who fall for their marketing paying these ludicrous interest rates for years end up subsidizing us responsible consumers who enjoy taking advantage of, cough, such bank marketing budgets! Some of us have been doing this for thirty years creating amazing travel memories…Feel free to ask me questions or post them in the comments.
If you do this right you can enjoy travel almost free or cut down on costs big time. Of course it takes some work and bloggers in this space like to show amazing luxury trips they scored but will bypass telling how you many hours they had to work at it! But there are still ways you can still benefit if you do this right. And here are:
NEW: 13 Great Ways to Book Domestic U.S. Flights with Points & Miles
Amex has always been very open to crediting back to us credit card annual fees, Chase bank less so. But that is changing finally! According to this post, we see the following:

– Hyatt $95 statement credit
– Sapphire Preferred $100 statement credit
– Sapphire Reserve $200 statement credit
– Marriott Premier Plus: $100 statement credit
– United MileagePlus Explorer: $50 statement credit
So pick up the phone and call Chase and say to the agent this: "I'm considering canceling my Chase Credit Card Type, and I'm wondering if there's any spend bonus or retention offer available?"
TOP TRAVEL REWARDS SIGNUP BONUS CARDS
Citibank again increased the Signup Bonus for the Citi Premier card from 60,000 to 80,000 Thank You points. Annual fee is $95 and the minimum spend to score the Signup Bonus is $4k in the first three months. The Citi Premier card has a solid earning structure as it earns 3 points per dollar on gas/groceries/dining/travel and one point on everything else. Of course, you can transfer your points to mostly foreign airlines and JetBlue. Or you can take $705 and run. You can cash out at one cent per point. Therefore, 80,000 points means $800 less $95 annual fee——-> BOOM, here is $705 in your pocket, you need this $$$ to pay for gas! Read the newbies paragraph above and think…taking advantage of bank marketing budgets! To reiterate, do NOT become a victim of bank marketing budgets by paying interest TO the banks ok? Yep, available HERE, thank you!
 Get The Highest Ever Offer, Enough For 5 Round-Trips To Hawaii & More Incredible Deals, With The Citi Premier Card!
The Capital One Venture X card offers a 75,000 point Signup Bonus after a minimum spend of $4k in the first three months. If you like simplicity and are looking for one (premium) card, I highly recommend this card (and yes, I have it myself!). It has an annual fee of $395 but it comes with a VERY easy $300 statement credit for travel booked on its excellent travel portal, essentially turning it into a $95 annual fee card. Wait…at each card anniversary you earn 10,000 points essentially making it FREE! Every dollar of spend earns 2 points and flights booked on the travel portal earn 5 points per dollar. You get access to Capital One and Plaza Premium airport lounges and a Priority Pass Select lounge membership and, this is important, you can add FOUR authorized users FOR FREE who can also open their own Priority Pass Select airline lounge membership. No foreign transaction fees. Free Hertz President's Circle rental car elite status. Cell phone protection and primary rental car coverage. Awesome seats at baseball stadiums for just 5k points. And lots more. Available with my Credit Card Links, thank you for your support!
Get 75K Miles, Lounge Access & More with the Capital One Venture X Card
The Chase IHG Premier Card Signup Bonus is now 140,000 IHG points AND a free night (that costs up to 40,000 points) after you spend $3k in the first three months. The annual fee is $99. The card can earn up to 26x per dollar for spending in IHG hotels, 5x per dollar on travel, gas stations and restaurants and 3x everywhere else. You do receive a free night (up to 40,000 points) at each card anniversary which softens the blow from the annual fee somewhat along with a $50 deposit into your United Airlines Travel Bank account. You also get automatic Platinum elite status which is not that big of a deal. Word on the street is that Chase will approve you much easier for this card than any other of its cards. I am trying to phase out all IHG points from my life so I am not going for it. Hotel cards are just not as lucrative as they used to be. But if you plan to spend some time at a Holiday Inn brand hotel this card could get you several free nights so consider it. Available HERE under Card Category/Hotel, thank you!
Remember, you are NOT allowed to ever carry a credit card balance if you ever get a credit card here!
NEWS/PROMOS/MY ACTION
If you are into IHG type hotels or if you are a road warrior with a company that sends you to cities with plenty of Holiday Inn Express type hotels…and you want status with IHG One Rewards, perhaps this elite status challenge is for you.
Every year we have back to school online shopping promos, here are the first two:
Southwest – Earn up to 2,000 bonus points through August 15
United – Earn up to 2.500 bonus miles through August 15
This is a minor tiny improvement in unremarkable hotel credit cards: New Benefits For Marriott Business Cards (AmEx & Chase), Gold Elite, 7% Discount & More.
Son managed to book himself an award flight with Hawaiian Airlines from LAX to Honolulu with 17,500 HA miles…two days later. Maybe this is the way to get value out of these useless miles? No way we are keeping his Barclay Hawaiian Airlines card another year. In another note, staff in his company were targeted for an Alaska Airlines 90 day elite status challenge and I think he decided not to go for it. I asked him if he can get me an email address with his company so I can enroll myself in these company targeted offers he receives lol. He is presently enrolled in a Hyatt challenge and he could make Globalist if he can get back on regular business trips soon.
Daughter is going to Chicago for the weekend with her roommate who recently she switched to be her Southwest Companion Pass. We used a $100 Southwest voucher she earned for a flight delay months ago. And she will earn a bonus 10,000 points for a Southwest promo I enrolled her into. Looking back, earning her a Southwest Companion Pass was way too early, oh well…
ADVANCED TRAVEL HACKERS
This is excellent: Citi 24/48-Month Churning Rule Explained in Detail. Saving this link in the "Must keep" reference list.
Capital One is soft introducing a Business Spark Travel Elite card with a gigantic 250,000 Signup Bonus, wow!
If you have been around for a while, you should be reading Miles Earn and Burn. Here is an excellent explanation: American Express:NLLs and the Popup.
In my last post I asked for help how to retrieve the AA Record Locator after you book an AA flight using British Airways Avios points. I did not receive a response but I found the answer in this Flyer Talk thread, see comment #3. I just did this and it worked like a charm. Now my wife can fly to New York City with a big luggage carrying stuff for gifts back to her home country Malaysia. Reminder: In order to log into Flyertalk you must disable your VPN.
BUZZING
A section where I go on and on about some stuff that happens in my life and anything else that just does not fit in another section above.
I am back to running with my healed burned toes. And also back in my exercise classes for runners. I am slowly getting back to the great form I was before my stupid injury. Running in this grueling heat is not fun!
The 2022 Ann Arbor Art Fair is on! When we locals can not find parking lol. I guess the annual Ann Art Fair DO has run its course which resembles the slow demise of the travel hacking hobby…
I saw the movie Gray Man, I guess I could have waited for it on Netflix. I enjoyed it for the action. But what is it with all these movies with macho men who keep making them, the endless Marvel and Stars Wars series and I can go on forever…where is the originality anymore? The movie industry has changed so much. At least we have the new movie by Jordan Peele to look forward to, titled Nope.
We are hosting my wife's nephew and two more kids from Singapore these days, it was time to take them for BBQ: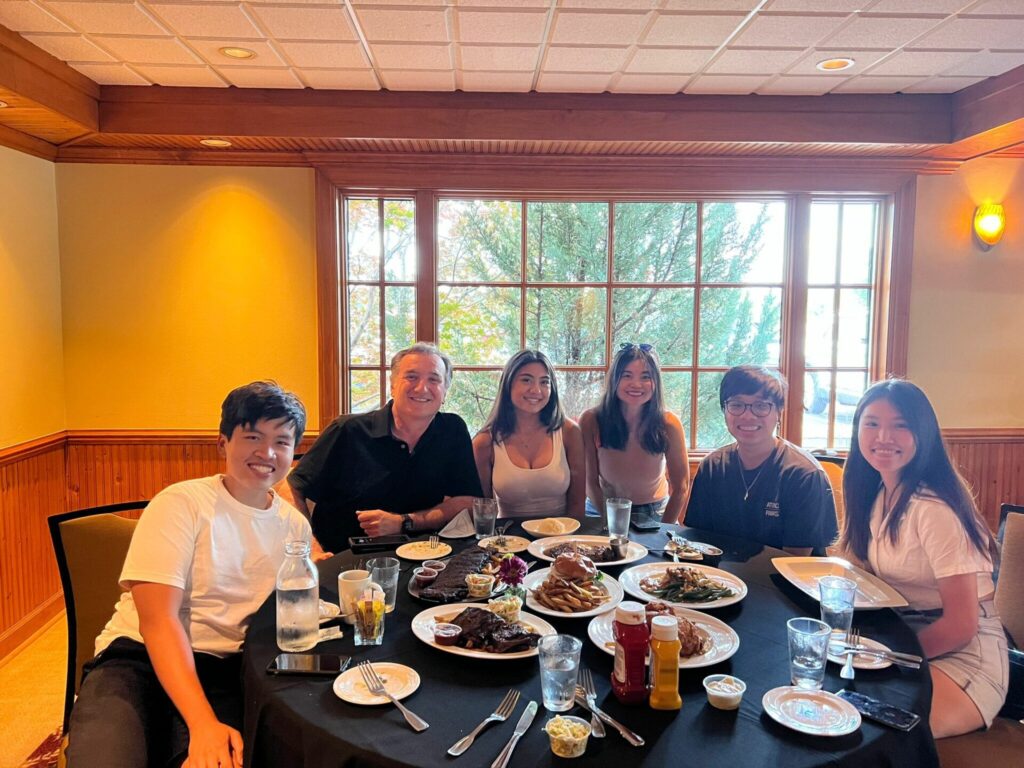 Let me leave you with this…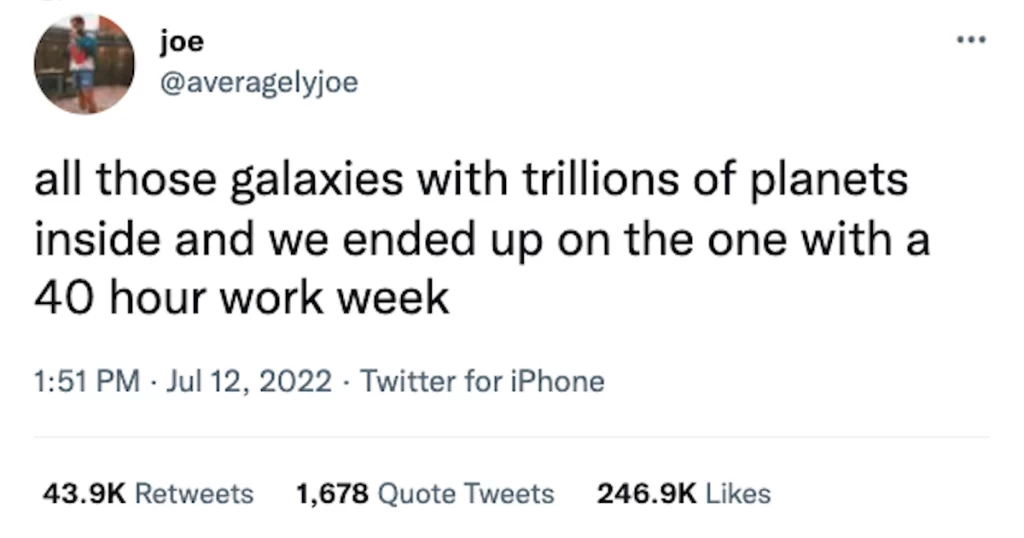 Thank you for reading my blog. If you enjoy it please pass it on to a family member or friend, thank you!
Some of the links are behind a paywall. You can try to read them using Archive.is. Or use 12ft Ladder. Or the Firefox browser.
TBB
travelbloggerbuzz@gmail.com
Follow TBB on Twitter @FlyerTalkerinA2.
You can subscribe to TBB below, winners only!
Opinions expressed here are author's alone, not those of any bank, credit card issuer, hotel, airline, or other entity. This content has not been reviewed, approved or otherwise endorsed by any of the entities included within the post.