We go on rocking Fairmont, look at amazing cockpit photos, learn of the top international destinations for Americans, Delta Gets Lyft, get a free hotel membership, think globally in stocks, more amazing photos and not much more because blog action is so boring lately!
TBB Blog Mission: To Entertain. Educate. Inspire. In That Order!
In case you missed it, you can now earn Delta Skymiles after each ride with Lyft. My Lyft referral link is HERE in case you did not have an account. To this day, I don't think I have gotten a single Lyft referral, I am so so bad at this!
Rocking Fairmont credit card free nights and elite benefits. I am expecting Accor to announce the end of Fairmont President's Club any day now. I am checking out two new Fairmonts later this summer: San Francisco and Claremont Club & Spa at Berkeley. I will miss being lifetime Platinum so so much, thanks for your understanding.
In case you had a stay coming up in one of the Leading Hotels of the World. I guess you could get a complimentary Leader's Club Membership. Breakfast freeeeee for two. I pass. These are very nice hotels by the way———->that night will cost you. Hopefully your employer can pay for it 😉 This is probably what I miss the most from my corporate days, all the business travel—–>free miles and points. Other than that, not so much!
Your personal finance post of the day: Think Global to Avoid the Shrinking US Stock Market. There are some shocking stats in this post. Ok, maybe not shocking…but certainly surprising!
Photos from the cockpit. Amazing!
10 Stunning Portraits from the 2017 National Geographic Travel Photographer of the Year Contest. Must click, wow!
The 10 most beautiful gas stations in the world. I grew up pumping gas in my father's gas stations. Ours would never ever make such a list lol.
The top international destinations for Americans. For Michiganders…it is China, wow!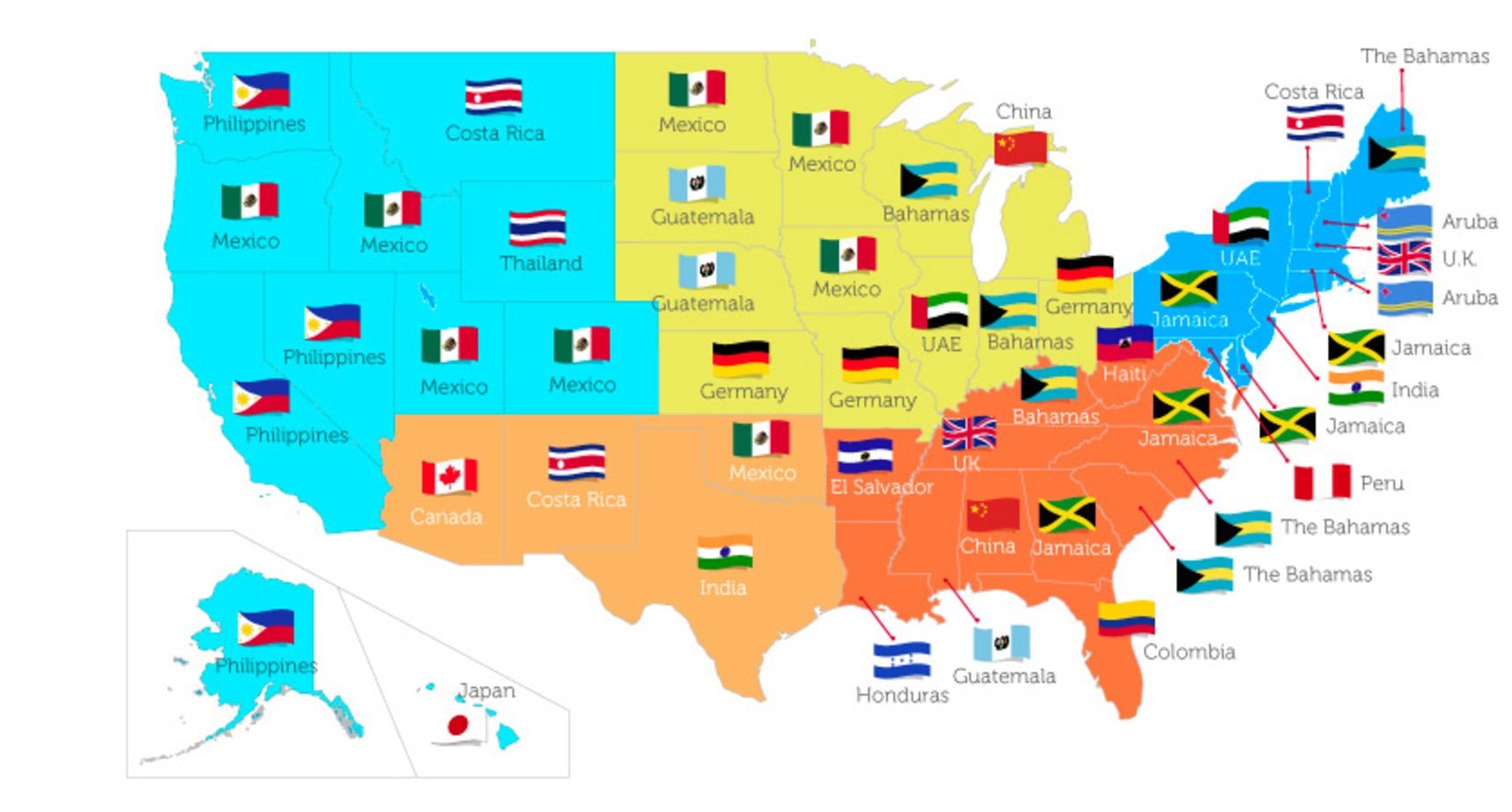 BLOG BUZZ
This section is for advanced level hobbyists and veteran blog readers & personal rants & stuff
Looks like no laptop ban will take place. So, consider the numerous blog posts about it you saw as a waste of your time. I don't waste your time. Well, I try!
I don't post several times a day like other bloggers. I post once and make it count! Anyways, there was another mistake fare. From the Maldives for a ridiculously low amount. I looked at it and thought there was no way it was going to be honored. Do you think someone will be suing a Middle Eastern airline for age discrimination? Lol (visions of the $4 United mistake fare!).
Canceled Mrs. TBB's personal Amex Platinum. She never did the Global Entry after repeated requests. Well, her loss!
And your daily dose of credit card pumping from your "expert" travel miles and points credit card bloggers salesmen.
I must say…blog action is so boring lately. I may have to continue my Asia Summer trip report soon. What comes next is my in laws and a whole army of my wife's relatives in a huge family gathering in Sitiawan, Malaysia. Just to give you an idea, here is me with a bunch of nieces and nephews #warning
And I leave you with this…
Check out my updated blog lists: Blogs I Love, Blogs I Like, Blogs To Ignore
TBB
travelbloggerbuzz@gmail.com
Follow TBB on Twitter @FlyerTalkerinA2
You can subscribe to TBB below, winners only!
Opinions expressed here are author's alone, not those of any bank, credit card issuer, hotel, airline, or other entity. This content has not been reviewed, approved or otherwise endorsed by any of the entities included within the post.