We have more fun on the AA Devaluation & Marriott Starwood Merger & all the corporate BS it will unleash upon us, more Hilton Promos, Fly over China & more!
TBB Blog Mission: To Entertain. Educate. Inspire. In That Order!
This site is

ad free

! You can support us by applying for CREDIT CARDS, please consider doing your shopping with our AMAZON AFFILIATE LINK and clicking/forwarding any of our REFERRAL LINKS. Or click on the ugly brown Amazon Banner on the right side, thank YOU!
The ever evolving TBB blog. After finally finishing the Hong Kong trip report after almost a year (wow!) I am going to try harder to limit these Buzz posts to no more than ten items per post. Priority on top would always be the miles/points related news you need to know and then I will fill it in later at night with enough items I am bookmarking all along to complete the ten items per post. I need to get a handle on the time spent on TBB as the plastic days are numbered…Thanks for understanding.
You can earn 2,500 Hilton HHonors points at any stay of two nights or more through December 31, 2015. It stacks with the regular double/triple points promotion.
Loyalty Traveler continues covering the AADisadvantage devaluation better than most bloggers. He has a devastating table showing the EQM and RDM changes to AAdvantage and Oneworld airlines effective January 1, 2016. Is loyalty dead? Vote with your dollars away from these companies, be a free agent like me!
Lazy Traveler gets it "American has SKYMILED AAdvantage: Now What?"
Lets now switch to the other hammer that fell last week Not to keep pounding but you need to read this post at The Gate paraphrasing the Marriott CEO announcement to what he really meant, it is hilarious! A few excerpts for your entertainment below:
This will be particularly true for our loyalty programs. The top priority for us as we come together is to line our pockets with as much of your money as possible and ignore the concerns and preferences of our pesky guests, who do not deserve our attention at all and have been getting away with murder all of these years.
To state the obvious, devaluing points or member benefits is the way to increase our wealth while getting rid of those who leach off of our program so that we can attract real business customers who can afford high room rates without some stupid loyalty program to give them incentives.
We plan to destroy whatever is left of our loyalty programs that values us instead of our guests by concentrating on keeping the worst aspects of both of them and eliminating whatever was positive about them; and then we plan on deceiving our guests by telling them about all of the enhancements that they are about to enjoy as we blatantly lie through our teeth.
MileCards shows how to have a shot in finding these elusive Cathay Pacific First Class awards. Good luck, you will need it. Reminder: This one-way award goes from 67,500 to 110,000 AA miles on March 22, 2016. It blows, BIG TIME. Seek revenge, get an Arrival card with my links, go crazy MSing it and then book like a cool cat any flight you want and get reimbursed, you heard it here first 🙂  #winning
The 7 New Wonders of the World by AFAR. Dominated by Petra and Machu Picchu.
This is the trippiest BMX video ever. Amazing skills and film making, wow!
Faulty Assumptions. Another great personal finance blog post by A Wealth of Common Sense.
China From Above. There are some incredible images here, wow!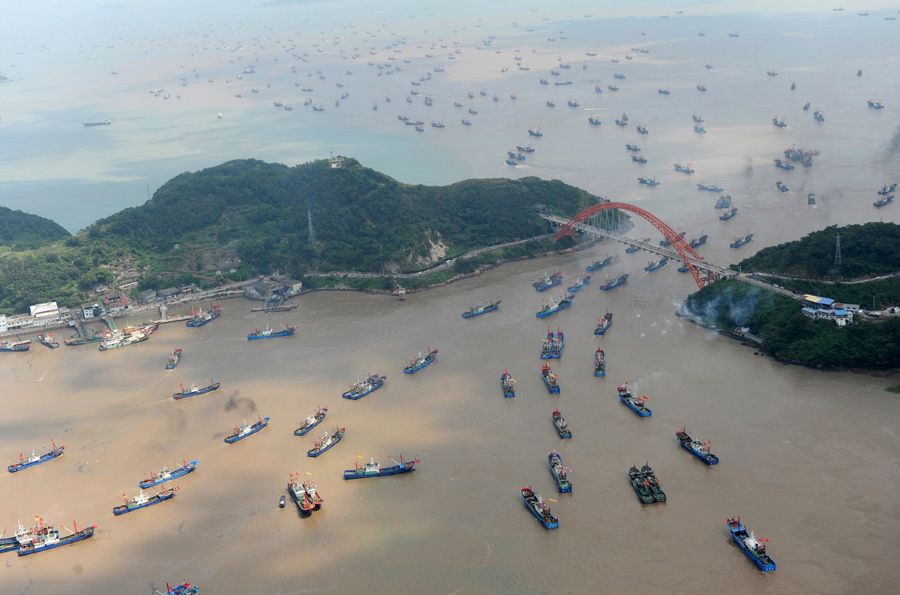 And I leave you with this…
BREAKING NEWS: My wife found me business class award space to Narita so I booked me a ticket with my fast devaluing AA miles Detroit to Dallas/Fort Worth to Narita. 50k AA miles and $5.16 taxes/fees. I have three nights in Narita and then I am off to Hong Kong in Cathay Pacific Business Class. I have about 22 hours in HKG so I will need a hotel and then leave the next evening to Kuala Lumpur on Malaysia Airlines business class for 30k AA miles and $42.70 in taxes/fees. Bless the nice AA phone agent who stuck with me, he was awesome. Be kind to them, they are just working there and really do try their best.
Thank you for making TBB a part of your life, I am honored! Help bloggers you appreciate & make a positive difference in your life by spreading the word about their blogs, emailing and commenting and using their few $ links.
TBB
travelbloggerbuzz@gmail.com