We bring you the Sunday TBB Best of Web links: A heart breaking post about Tijuana Mexico the city of exiles and the plight of the people stranded there, a post to warn you about MLM schemes, an interactive map of the Atlantic slave trade, the nut job Johnny Depp and a wonderful post about pilot cockpit language. Go play outside or watch some 2018 World Cup games or…both!
TBB Blog Mission: To Educate. Entertain. Inspire. In That Order!
As always, click on the headline to be taken to the original source. Sometimes I insert my incendiary comments on article excerpts between [brackets].
If you enjoy my blog, please pass it on to someone you care about so they can enjoy it too.

Enjoy this blog while it lasts…I am taking steps to drastically change it when my credit card links are taken away, been a nice ride!
Tijuana, Mexico. This article nails the despair some of these people are going through. I admire the attorneys and all the other volunteers trying to help these people.
You may understand some of what they are facing and even learn some aspects of the US immigration system as well. But please try to understand the human aspect of this…You do care, don't you?
Volunteers…"soothe the trauma that comes from spending decades in the United States only to get arrested one day, shoved into a van, driven to a concrete wall, and forced through a door into a foreign city — "the psychological equivalent of getting pushed off a skyscraper"
The stories get more emotional as you read this…
My blog exists to keep throwing affiliate links in every single post in numerous places with a tiny tiny disclosure at a place you won't care to read so I can make money off every single link. Okay, that was a sad joke. Seriously, a reason it exists is to serve as a Public Service warning to keep you and your loved ones from making mistakes. You know, improve humanity this way, advance world peace and stuff like that.
Okay, if you know anyone who is thinking to get into an MLM scheme, if you care about that person you should send him/her this article. If it is not too late…
You should be thanked one day…
There are some web guys out there who put together some stuff online that is just incredible. So is this one. Click on it and sit back and watch. No, let me rephrase to "Shocking interactive video!" while I change the url to my credit card links. I can be sneaky but I just can't do that!
This guy is not well. I think we will see news soon that he has decided to depart this planet. Yeah, drug abuse can harm you, we all know that. But what made me shake my head to Bolivia was the TOTALLY INSANE spending this guy has been doing. Even by Hollywood standards, this guy is in a league all by himself!
How can you go bankrupt when you have made $650 million, wow!
I know I have some aviation geek readers. And this one is written by a British Airways pilot and it is ALL about the language they speak in the cockpit. I really enjoyed it and I do not consider myself an aviation geek. But I do like airplanes and flying. For free naturally lol.
Actually, I had a similar experience as a kid. My cousin was a pilot of fighter jets in the glorious Greek Air Force. And one day we visited him in his base and he let me inside the cockpit. I still remember that moment vividly. No selfies back then, sad! He went on to fly for Olympic Airways for many years until he retired.
And I leave you with this… #badasscrab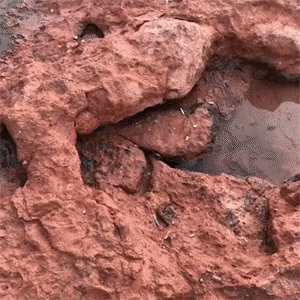 TBB
travelbloggerbuzz@gmail.com
Follow TBB on Twitter @FlyerTalkerinA2
You can subscribe to TBB below, winners only!
Opinions expressed here are author's alone, not those of any bank, credit card issuer, hotel, airline, or other entity. This content has not been reviewed, approved or otherwise endorsed by any of the entities included within the post.