We bring you the latest on the Iberia Avios deal, an important refugees perspective, visit the oldest hotel in Japan, look at the world's biggest exporters, look at awesome nature photos, learn about investment truths, get your personal data from companies, an aviation World War II amazing story, dance in movies, what is like running one of the world's most remote hotels, what running does to your brain and more freeeeeee!
TBB Blog Mission: To Educate. Entertain. Inspire. In That Order!
Support TBB by applying for CREDIT CARDS, shopping with our AMAZON AFFILIATE LINK & clicking our REFERRAL LINKS
The miles and points actions over the weekend was pretty slow. Unless you went for the, please sit down, most ridiculous thing I heard recently, the "Deal of the Year" Iberia 9k Avios for any flight booked. Yawn…
What it is like running one of the world's most remote hotels, the Qasr al Sarab: Creating Hospitality in an Inhospitable Place.
Pretty cool link: 10 Unusual Musical Instruments From Around the World.
At this link, you can request your personal data from 100+ companies.
Wow, dancing in movies, in just 1.05 mins!
What a Word War II story this is, wow! It involves airplanes for you aviation geeks. I had never heard of it, thanks TBB 🙂
What a great must read thread on Twitter about them refugees and immigrants, take a few moments to read it.
Your personal finance fix today is: 36 Obvious Investment Truths.
The Nature Conservancy 2018 Photo Contest Winners. Incredible!
The Oldest Hotel in the World is Nishiyama Onsen Keiunkan, a resort in Japan that has been INN business since 705 AD.
Another awesome link: Visualizing the World's Biggest Exporters in 2017.
If you have not done this yet, and you have a La Quinta account (to be merged into Wyndham soon), you could get 1,500 points that could go 10% far into a free Wyndham night.
There are many reasons I did not go for the Iberia 9k per flight "deal of the year". First, I have enough Avios still and miles/points in the bank. My travel patterns have changed and did not have a set way to burn them right away…which you must do IF this deal gets honored. Otherwise, you are a sitting duck and Iberia is in control and they can do whatever they want. This stuff used to excite me, not anymore. I would rather get a credit card with annual fee waived for the first year——->no money spent up front! And all the Titan bloggers calling this the "deal of the year" is absurd because you know they need to do this because it is their business SELLING travel rewards credit cards!
The Amex Hilton card offers are ending this week, prepare for more "Last Chance" and "Hurry" pumps all over the blogosphere. If you have been around the block in this hobby, getting the Chase Ink Business Preferred for 80k and the Citi AA Business Platinum for 70k should be up there. Of course we still have the 50k Chase Ink Business Cash and Ink Business Unlimited at 50k. Of course we have a blogger sale for the CSP, get your mother in law one too 🙂 I think my son is going to get the 2% on everything Amex Business Plus (no bonus, boo!) card to get him started with Membership Rewards point earning Amex cards in the near future. I could go on but some of you may call me out about whining or begging or…both!
I ran 7 miles yesterday. I have not run so long since my 40s! And I hit a new low in weight, now down 28.4 lbs since the shocking number at my physical about three months ago. When my blog gets "enhanced" soon I may continue running. Maybe it is true what they say about what running does to your brain. I always admired people who run marathons which I think it is impossible at this stage for me. Maybe I can do a half marathon if an ambulance is nearby in the last three miles lol. One thing for sure, you sweat buckets running which helps keep the weight low! #mindblown
I could go on and on about the World Cup! We had some memorable games. How Germany came back, the amazing Colombian performance, how we all cheered when Panama scored its first goal ever in the WC…losing 6-1 in the process to England lol…Only two games in each group are left and then get ready for the drama of the knock out rounds. I think we are going to see some favorites go home this week.
How about a song. Feel like Cuban music? And nice travel video with it is a bonus!
El Carretero – Eliades Ochoa – Buena Vista Social Club
And I leave you with this…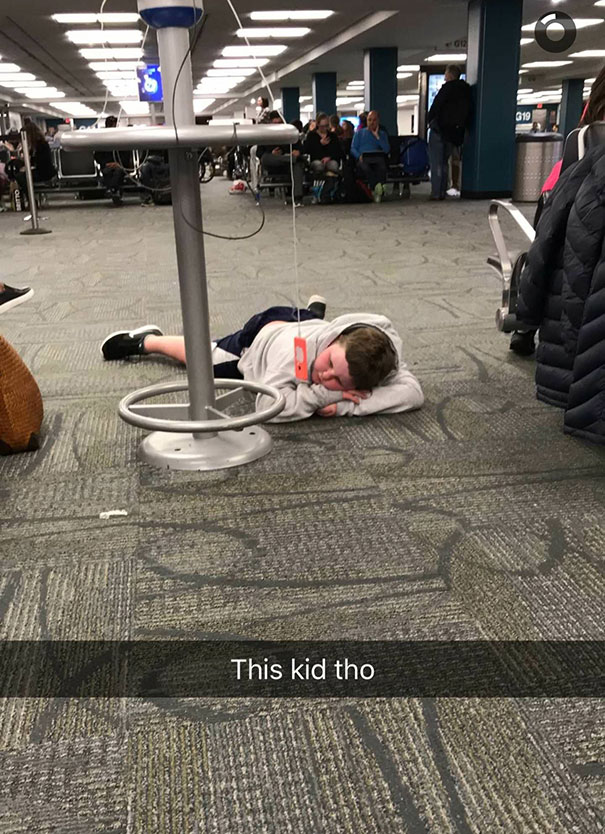 TBB
travelbloggerbuzz@gmail.com
Follow TBB on Twitter @FlyerTalkerinA2
You can subscribe to TBB below, winners only!
Opinions expressed here are author's alone, not those of any bank, credit card issuer, hotel, airline, or other entity. This content has not been reviewed, approved or otherwise endorsed by any of the entities included within the post.