We bring you another edition of TBB Best of Web: AI Prediction Sins, Not Giving a Shit, Vintage Alleys, Gansu China, Nazi Assholes. Enjoy it!
TBB Blog Mission: To Entertain. Educate. Inspire. In That Order!
As always, click on the headline to be taken to the original source. Sometimes I insert my incendiary comments on article excerpts between [brackets].
If you enjoy my blog, please pass it on to someone you care about so they can enjoy it too. If you don't enjoy it and still read or troll the comments, you have issues, please seek help.

Thanks to all readers who have been supporting the site with your credit card, Amazon shopping and donation clicks, greatly appreciated.
We have been focusing a lot here on technology and the super fast pace it is unleashing to our society and stuff like that. I am not going to veer this over to sex robots again lol. But lets take a step back and…relax, if we can, about it okay? Because…
We are surrounded by hysteria about the future of artificial intelligence and robotics—hysteria about how powerful they will become, how quickly, and what they will do to jobs.

No wonder some of these claims are just ridiculous. Just like some are being made to justify the bitcoin mania. Yep, at that level. But why? The author lays out seven reasons for this:
1. Overestimating and underestimating
Amara's Law: We tend to overestimate the effect of a technology in the short run and underestimate the effect in the long run.
We see a similar pattern with other technologies over the last 30 years. A big promise up front, disappointment, and then slowly growing confidence in results that exceed the original expectations. This is true of computation, genome sequencing, solar power, wind power, and even home delivery of groceries.  AI has been overestimated again and again, in the 1960s, in the 1980s, and I believe again now, but its prospects for the long term are also probably being underestimated. The question is: How long is the long term? The next six errors help explain why the time scale is being grossly underestimated for the future of AI. [Excuse my interruption, wearing my financial planner hat, in the long run we are all dead okay?]

2. Imagining magic
This is a problem we all have with imagined future technology. If it is far enough away from the technology we have and understand today, then we do not know its limitations. And if it becomes indistinguishable from magic, anything one says about it is no longer falsifiable.
3. Performance versus competence
People hear that some robot or some AI system has performed some task. They then generalize from that performance to a competence that a person performing the same task could be expected to have. And they apply that generalization to the robot or AI system. Today's robots and AI systems are incredibly narrow in what they can do. Human-style generalizations do not apply.
4. Suitcase words
…when people hear that a computer can beat the world chess champion (in 1997) or one of the world's best Go players (in 2016), they tend to think that it is "playing" the game just as a human would. Of course, in reality those programs had no idea what a game actually was, or even that they were playing. They were also much less adaptable. When humans play a game, a small change in rules does not throw them off. Not so for AlphaGo or Deep Blue.
5. Exponentials
Similarly, we have seen a sudden increase in performance of AI systems thanks to the success of deep learning. Many people seem to think that means we will continue to see AI performance increase by equal multiples on a regular basis. But the deep-learning success was 30 years in the making, and it was an isolated event. That does not mean there will not be more isolated events, where work from the backwaters of AI research suddenly fuels a rapid-step increase in the performance of many AI applications. But there is no "law" that says how often they will happen. [Hi guys, it's TBB wearing his ugly financial planner hat again, just saying "Oh boy, have I seen this before…as in continuing the same investment results going forward. Lol]

6. Hollywood scenarios
… if we are able to eventually build such smart devices, the world will have changed significantly by then. We will not suddenly be surprised by the existence of such super-intelligences. They will evolve technologically over time, and our world will come to be populated by many other intelligences, and we will have lots of experience already. Long before there are evil super-intelligences that want to get rid of us, there will be somewhat less intelligent, less belligerent machines. Before that, there will be really grumpy machines. Before that, quite annoying machines. And before them, arrogant, unpleasant machines. We will change our world along the way, adjusting both the environment for new technologies and the new technologies themselves. I am not saying there may not be challenges. I am saying that they will not be sudden and unexpected, as many people think. [I am starting to feel better that I am not going to be eliminated by the TPG robot]
7. Speed of deployment
I regularly see decades-old equipment in factories around the world. I even see PCs running Windows 3.0—a software version released in 1990. [WTF!]
A lot of AI researchers and pundits imagine that the world is already digital, and that simply introducing new AI systems will immediately trickle down to operational changes in the field, in the supply chain, on the factory floor, in the design of products.  Nothing could be further from the truth. Almost all innovations in robotics and AI take far, far, longer to be really widely deployed than people in the field and outside the field imagine. [If you feel better now, show your appreciation by clicking my links. Woohoo!]
The previous link was way too serious. You know TBB's mission has entertainment in it. So, here we go! This made me laugh and when I get to laugh it means I should probably share it here so you can laugh too! I must say the day I started to no longer give a shit was when I paid off my mortgage and became debt free. Then when I hit 50 I went all in lol.
Apparently in an episode of How I Met Your Mother a lead character listed all the things he was too old for:
Pulling an all-nighter
Getting ear pierced
Hanging posters without frames
Crash on a friend's futon
Eating an entire pizza in one sitting
Do laundry at mom's house
Put off going to the doctor
Drinking shots with strangers
Leave an annoying two-person message on your answering machine
Help someone move out of a sixth floor walkup in exchange for pizza and beer
Beer bong
Going to a rave
All I can say is, right on! And I missed those college days of eating an entire pizza after doing something naturally bad woohoo!
The author asked others, here are some more:
"Everyone liking me. I've lived in my own skin long enough to know that ain't happening."
"Bar crawls. Can't drink like that anymore."
"Preserving some personal brand by keeping quiet about 'guilty pleasures,' because now I can appreciate the level of artistry and work that goes into even 'guilty pleasures.'"
"Reading fiction — there's more than enough drama and horror in real life for me to care about invented happenings."
"Adhering to the elitist mores of the indie-rock beau monde, and maintaining brand loyalty to the labels — Drag City, Merge, etc."
"Hip-hop anything, science fiction, Star Wars fantasy bullshit."
"Wearing my flip-flops in public. I do have pretty feet for a dude, but I'm going to stop feeling self-conscious about flip-flops. Sorry, everybody."
"I'm too old to worry about what anybody else thinks about me because: It's probably not accurate; I'm never going to be able to change your mind; and at this point, it's extremely unlikely that I'm going to undergo a complete (or even partial) personality change to try to suit you anyway. I've been practicing ME for so long that THAT cement is hardened and well cured by now. That doesn't mean I don't recognize my shortcomings. Or that I don't have a desire to improve or adjust. It simply means don't count on it."
"Leaving the house."
"The Kardashians."
"Debating a person's gender identity. You identify as however and I take your word for it. It seems pretty simple."
"Ranking pop culture."
"Authenticity in music."
"I give much less of a shit about other people's life choices than I once did."
Are you nodding? If not, you must be a millennial!
I recently featured a site with amazing photographs of bowling alleys. A reader sent me this link with a lot more devoted to vintage bowling alleys. Enjoy!
If you have never visited Northwestern China, you will sure want to after watching this gorgeous Vimeo video. Believe me! (not like Trump!)
Gansu Province is located in the northwestern China. To the west of Lanzhou and west of the Yellow River is the famous "Hexi Corridor," an important strategic passage on the ancient Silk Road stretching to the west. This area abounds in rich historical and cultural heritage, including grottoes, ancient buildings and other cultural relics.
Through these lands, and in the Gobi Desert, you can admire some natural landscapes characterized by a tormented geological history.
Music: Asian Dream – Butterfly Tea (Jamendo)
I was shocked by this. And disgusted. I had no idea that 20,000 assholes Nazi sympathizers attended the German American Bund's "Americanization" rally at Madison Square Garden on February 20, 1939. And the reaction of the crowd to the main speaker. And the beating up of the protester who rushed the stage. Eerily familiar? 20,000…Wow.
For the record, my father used to steal bread from German troop trucks stationed in our village to feed the family. Only to have his dad (my grandfather) killed shortly after the Germans left in the civil war that engulfed Greece. And this phucking moron dared to say there were fine men in Charlottesville? WTF, really? Hey, get your own blog to make political points okay?
This should make you angry. And patronizing greedy bloggers always making their readers' best interest secondary to their pocketbook. I am not equating them to Nazis of course, wtf is wrong with you to accuse me of that in advance?
Anyway, my point is…this video is disturbing. Your stomach should turn. Don't take it out on me. I could be doing posts like "368 reasons I love the Chase Sapphire Preferred card" too. But I don't!
And I leave you with this…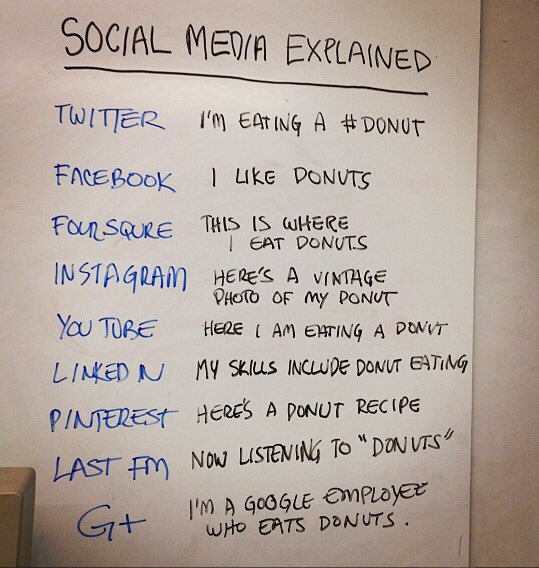 Check out my updated blog lists: Blogs I Love, Blogs I Like, Blogs To Ignore
TBB
travelbloggerbuzz@gmail.com
Follow TBB on Twitter @FlyerTalkerinA2
You can subscribe to TBB below, winners only!
Opinions expressed here are author's alone, not those of any bank, credit card issuer, hotel, airline, or other entity. This content has not been reviewed, approved or otherwise endorsed by any of the entities included within the post.