Another TBB post featuring the most eclectic links around the web such as some of the new Hilton hotels, Bitcoin ponzi, Pepsi's Soviet submarines, the Omicron tsunami ahead, cheap five-star hotels, learn about cherry drying pilots, how family dynasties shield their fortunes from taxation for generations, a superbly funny video about Covid derby you must click, a Greek running legend, the funniest obituary you will ever read, how to cash in some expiring Hyatt certificates and learn how to find Qatar Airlines business class award space, some personal updates and come back on Friday for another edition of the 2021 Best Lists series. Thank you for reading my blog.
TBB Blog Mission: To Educate. Entertain. Inspire. In That Order!
Support TBB by applying for CREDIT CARDS or visiting our

LINKS

or Donate

You like my blog? Send a link to someone please!
TRAVEL
Is the perfectly located new Hilton in Iceland the reason to finally visit it? Me thinks so. Here are 10 new Hilton hotels you'll want to visit in 2022.
No reason to burn hotel points in these properties with such low prices: These 10 Five-star Hotels Around the World Cost Less Than $40 Per Night. Most are in Indonesia, Cambodia and Turkey by the way.
This is not a travel link but it involves pilots and since this is my blog with no advertisers dictating what I post I made the executive decision to insert it here and there is nothing you can do about it 🙂 The Life of a Cherry Drying Pilot. I had no idea this was a thing and I love cherries!
One more unbelievable fact that surprised me…
PERSONAL FINANCE
This made me laugh so much I had trouble stopping: A normal person explains cryptocurrency.
Insulting how the mega rich win again and again: The Great Inheritors: How Three Families Shielded Their Fortunes From Taxes for Generations.
You know, with all the go green ESG stuff we are pounded with, maybe doing away with all crypto shit will go a long way huh? Anyway, here is another warning: Why bitcoin is worse than a Madoff-style Ponzi scheme.
But in calling bitcoin a Ponzi scheme, critics are arguably being too kind on two counts. First, bitcoin doesn't have the same endgame as a Ponzi scheme. Second, it constitutes a deeply negative sum game from a broad social perspective.
By contrast to investments with Madoff, Bitcoin is bought not as an income-earning asset but rather as a zero-coupon perpetual. In other words, it promises nothing as a running yield and never matures with a required terminal payment. It follows that it cannot suffer a run. The only way a holder of bitcoin can cash out is by a sale to someone else.
On the second count, another big difference between bitcoin and a Ponzi scheme is that the former is, from an aggregate or social standpoint, a negative sum game. To the extent that real resources are used up to make bitcoin run, it is costly in a way that Madoff's two- or three-man operation was not.
About 900 new bitcoin a day require most of $45m a day in electricity. Thus, the negative sum in the bitcoin game is in tens of billions of dollars and rising at over a billion dollars per month. If the price of bitcoin collapses to zero, the gains of those who sold would fall short of the losses of holders by this growing sum. To liken bitcoin to a Ponzi scheme or a pump-and-dump scheme, both basically redistributive, is to flatter the cryptocurrency system.
COVID-19
Omicron is moving so fast a lot of great material I find is already obsolete by the time I publish a new post…
First, let's laugh! Covid Derby. First, the crypto video above. Now this…Hey, my blog is about Entertainment too, MUST click!
As blog readers have been saying about the awful inadequacy of our CDC, here it comes surprising us all with new guidance springing free asymptomatic people after just five days. And then relying on the honor system for them to put on a mask, WTF! And then how do you go from Omicron being at 75% of infections down to just 22%? I mean, these guys are just losing any credibility they had left, maybe it is time for new leadership and blood in there! Anyway, Your Local Epidemiologist agrees with me 🙂 Here is her December 28 State of Affairs update, essential reading imho.
As I have said recently, it is only a matter of time before we all catch this virus. How Long Does Omicron Take to Make You Sick? Seems like each new variant's incubation period gets shorter…Which makes it tough to catch it by testing, which I think explains why cruise ships continue to be mauled by Covid infections.
People shouldn't give up on tests, experts told me; they'll still make a big difference when and where they're used, especially for diagnosing the sick. But Omicron's speed is a sharp reminder of humanity's own sluggishness during this pandemic. Until now, tests offered only a porous safety net; in the era of Omicron, the holes are even wider. We'll need to close the gaps by doubling down further on preventive measures: masking, vaccination, ventilation, and, unfortunately, cutting back on travel and socializing. Viruses don't actually move that fast on their own—they need human hosts to carry them. If things stay as they are, though, we'll keep giving this one the ride of a lifetime.
ODDZ & ENDZ
This is the BEST obituary! If you don't laugh I don't know what to say…
I am sure you heard of the time Pepsi owned Soviet submarines, right? The Doomed Voyage of Pepsi's Soviet Navy.  A three-decade dream of communist markets ended in the scrapyard.
93 years old, what a legend! I am just trying to be able to run by the time I turn 60 lol. Oldest Greek Marathon Runner Sets His Sights on the Horizon.  Ninety year-old Stelios Prassas, the oldest person to finish the Athens Marathon, discusses his philosophy for life and why he has no plans to stop running. Inspirational to say the least. Here he is finishing the 2021 Athens Marathon (which I also ran) with his grandkids by his side:
I can see some readers wanting this so bad, found here.
MILES & POINTS
HOT CREDIT CARD OFFERS: 100k Capital One Venture X Rewards, 75k CHASE Ink Cash, 75k CHASE Ink Unlimited, 100k CHASE Ink Business Preferred, 50k CHASE Sapphire Reserve, 80k CITI Premier, 20k CHASE Freedom Flex & CHASE Freedom Unlimited, 60k CHASE United Explorer, 60k BANK OF AMERICA Alaska Airlines Business, and many more, including many AmericanExpress cards, including Delta, Marriott and Hilton cards! Please check out my Affiliate links. Terms apply to American Express benefits and offers. Visit americanexpress.com to learn more.

If you do not see a credit card with my affiliate links, perhaps I could refer you? Contact me!
This section is about my hobby addiction of collecting frequent flyer miles and hotel points since the early 1990's! Feel free to skip this section and parts of the next one if this is not for you.
Newbies: The juice in this hobby has always been the travel rewards credit card sign up bonuses. Of course the hobby became a huge multi million dollar business when banks started paying bloggers to sell credit cards. To this day, many big commercial blogs out there will only sell product they get paid for and/or hideously offer inferior credit card offers simply because they get paid fat sales commissions instead of superior credit card offers they do NOT get paid for. If they don't sell enough product the banks take away their affiliate links. Which has led to numerous greedy assholes making ridiculous amount of money pretending they offer objective advice. I mean, the banks will not even allow them to say "credit card churning", go ahead challenge them! You can easily figure out who are the bloggers harming their own readers by doing this: See which offer they publicize for the personal AmexPlatinum card. If it is not this much superior (but not affiliate paying) offer by Resy offering 125,000 Membership Rewards points AND 15x points at restaurants worldwide and when you Shop Small in the U.S. on up to $25,000 in combined purchases during your first 6 months of Card Membership then you know their blog readers are the victims!

If you have expiring Hyatt certificates, you could get some extra points for them: Hyatt's Holiday Gift.
If you were looking to fly this: How to find Qatar Q-Suites award space.
BLOG BUZZ
We are now entering BLOG BUZZ, a section for advanced hobbyists and veterans of this fast imploding hobby and also a section where I go on and on about some stuff that happens in my life because it helps me feel better about myself.
I added an Amazon Affiliates banner/link again. Thank you for your support. Let's see how long this lasts…
This blog has had four credit card conversions this month. I think it would have a lot more if it was like One Mile at a Time unleashing "content" like this, here are four posts back to back smh.

I consumed way too much lamb over the holidays so I need to slow down…
I am starting to fear about our Kauai trip in late January, damn you Omicron! Son is thinking about joining us for a weekend though. We also thought there is a small chance our daughter can join us since it appeared there was a high probability the University of Michigan will go virtual starting the next semester as many colleges are doing. But the university reiterated a few days ago it intends to start the semester with in classroom teaching, we shall see.
This is BIG news in my household. I finally replaced my beloved Samsung Note 5 after so many years together. I got me a Samsung Galaxy S21 Ultra and I am already loving it. My girls also upgraded to iphone 13 from iphone 8. I guess this was our Christmas present in a way. In my household, the boys are Android fans and the girls are Apple fans, what a contrast hey!
In possession now of the Barclays Hawaiian Airlines credit card and back to doing the minimum spend for the 80k miles signup bonus. It was weird not having a minimum spend to be working on 😉
Really sad to learn John Madden passed away, what a legend, RIP!
Let me leave you with this…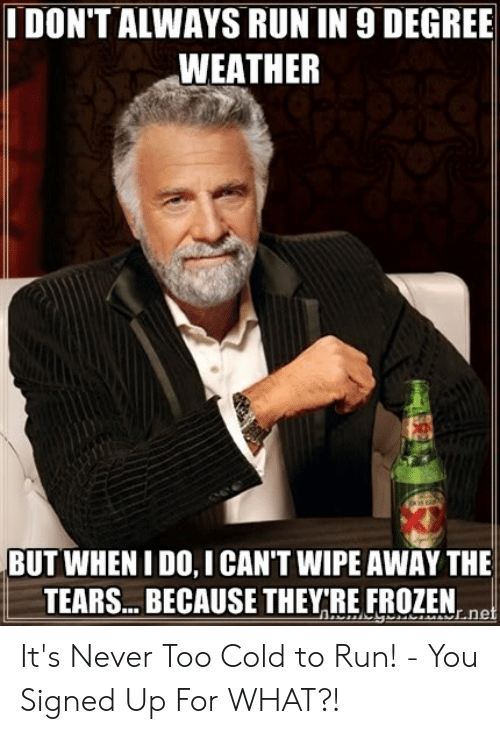 Thank you for reading my blog. If you enjoy it please pass it on to a family member or friend, thank you!
Some of the links are behind a paywall. You can try to read them using Archive.is. Or use 12ft Ladder. Or the Firefox browser.
TBB
travelbloggerbuzz@gmail.com
Follow TBB on Twitter @FlyerTalkerinA2.
You can subscribe to TBB below, winners only!
Opinions expressed here are author's alone, not those of any bank, credit card issuer, hotel, airline, or other entity. This content has not been reviewed, approved or otherwise endorsed by any of the entities included within the post.