We bring you the Southwest aloha, an ITA Matrix tutorial, meet sex robot Emma, new Hyatt IfOnly experiences, fly Delta with Virgin Atlantic miles, see more awesome photographs via National Geographic, Lufthansa buying a chunk of Air Berlin, how bloggers pumped the United Mileage Plus Club card, an update from Jodi at Legal Nomads, discover the Lucky Knot bridge in China and more. For you! Freeeeeeeee!
TBB Blog Mission: To Entertain. Educate. Inspire. In That Order!
Ebates has a huge 13% cash back sale today, because, you know it is Friday the 13th! If you don't have an Ebates account yet, you should open up one with my referral link, thank you!
The "news" is out, officially that is. Yes, Southwest is going to start flying to Hawaii. Some day in the future. If Southwest does not kill the Companion Pass soon after so many bloggers keep blogging about it so they can sell more Southwest credit cards, I guess we will find out.
You can book Delta flights with Virgin Atlantic. And good luck to you!
Bloggers started selling the $450 annual fee (not waived in the first year!) United MileagePlus Club card. Sign up bonus (where the juice is!) is 50,000 United miles for $3k minimum spend. If you are out of cards to apply, you are an exclusive United flyer, you are under 5/24, you have no other premium travel rewards card in your arsenal….I guess you can go for it. With my links, yes it is offered #mindblown. Other than that, tell the bloggers who sell it like it is some amazing card to go screw themselves! For latest BestOffers with my links, please click HERE. Ok, lets move on, I feel dirty already lol.
Looks like Lufthansa is buying a chunk of Air Berlin. 81 planes and 3,000 of its 8,500 employees. Good for them and best of luck to the rest of the employees there.
I still use ITA Matrix as my go to airfare search site. Travel Codex is starting yet another tutorial series on how to use it. How to Use ITA Matrix to Find the Best Flight is the first installment. For the next ones, see advanced BLOG BUZZ section below 🙂
An update on what happened to Legal Nomads. The TBB community wishes her good health and speedy recovery. Spinal Taps, a Burglary, and a Legal Nomads Hiatus. I don't care, she has earned her place in the TBB Blogs I Like list until, well, for ever!
Blogosphere went nuts with a Hyatt feature offering "experiences" to World of Hyatt members. At ridiculous prices. WTF! I don't think I could find a more ridiculous term than "Globalist". Hold my beer! This site Hyatt partners with is titled, please sit down, IfOnly. Shaking my head.
Landlopers lists his bucket list transportation experiences. Some of these are great! Riding the Bernina Express train is on my list!
I bring you the latest sex robot news here. Stop laughing. I have no idea how we started in this sex robot thing but I do find it so entertaining! And it fits my blog mission perfectly. Okay. Breaking news! Intelligent sex robot Emma is here!
Emma is the first mass-market intelligent sex robot offering an impressive range of features, including speech recognition, artificial intelligence, touch sensing technology, and body temperature control. [How soon before Amazon sells them? #mindblownwithAI]
Emma offers a customizable appearance and advanced material quality, constructed of high-grade TPE that is resistant to damage, tears, and staining, while Emma's body shapes and faces are modeled after real women to ensure the user's experience is as realistic as possible. [My head is shaking to oblivion!]
An extended five-year warranty, 24/7 online tech support, and lifetime software upgrades round out Emma's advantages. [Will send TBB intern undercover and request transcripts of tech support sessions…imagine the possibilities LOL]
Okay, lets come down now. Lets get back to more serious educational stuff. Why Does Sweden Have So Many Startups? Important question! Yes, I was surprised too. And this stood out:
Around 65 percent of Swedes aged 18 to 64 think there are good opportunities to start a firm where they live, compared to just 47 percent of Americans in that age group. [Hmm, we are the land of entrepreneurs and they tax everything, wtf!]

More highlights from the 2017 National Geographic Nature Photographer of the Year Contest. So gorgeous!
This photo pretty much captures the plight of the Rohingya refugees…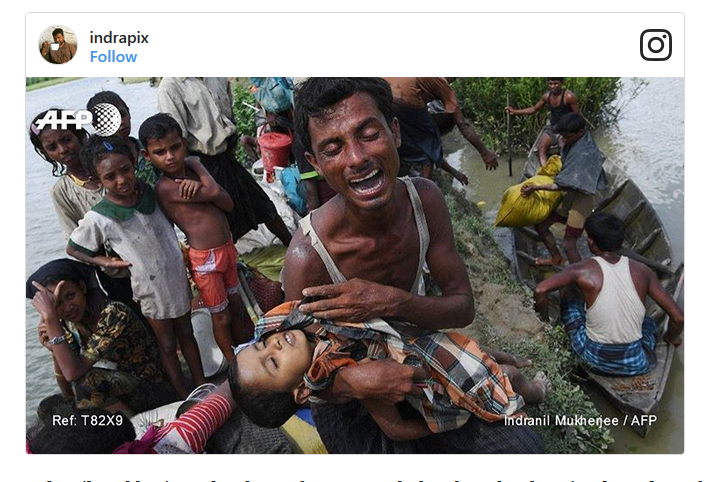 China's Lucky Knot bridge, three bridges woven into one. It opened in Changsha in late 2016.
BLOG BUZZ
This section is for advanced level hobbyists and veteran blog readers & personal rants & stuff
Here is the second, more advanced part, on how to use ITA Matrix.
The amount of credit card selling posts are becoming even more frequent. Is it just me?
The way the Titans struggle sometimes is too much. Care to guess what card was sold next?
And I leave you with this…Perfectly captures my blog's monetization efforts woohoo!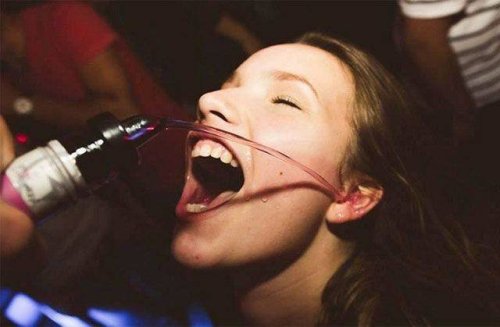 Check out my updated blog lists: Blogs I Love, Blogs I Like, Blogs To Ignore
TBB
travelbloggerbuzz@gmail.com
Follow TBB on Twitter @FlyerTalkerinA2
You can subscribe to TBB below, winners only!
Opinions expressed here are author's alone, not those of any bank, credit card issuer, hotel, airline, or other entity. This content has not been reviewed, approved or otherwise endorsed by any of the entities included within the post.