Is brand loyalty dead? Bowling alleys and Soviet Sanatoriums. Along with the best personal finance articles sprinkled with other educational gems. We I try to bring you some eclectic content from around the web most Tuesdays and Thursdays. Eclectic and variety are TBB hallmarks! Always focusing on the mission to entertain and educate. Rarely inspire too. Enjoy this edition, as long as this ride lasts.
TBB Blog Mission: To Entertain. Educate. Inspire. In That Order!
As always, click on the headline to be taken to the original source. Sometimes I insert my incendiary comments on article excerpts between [brackets].
If you enjoy my blog, please pass it on to someone you care about so they can enjoy it too. If you don't enjoy it and still read or troll the comments, you have issues, please seek help.

Thanks to all readers who have been supporting the site with your credit card, Amazon shopping and donation clicks, greatly appreciated.
Support good blogging practices with your clicks!
I have no idea how I found this. A feast for the eyes. 37 fantastic pictures of bowling alleys. I think they are real. More like surreal, enjoy!
There are some fantastic charts in this gem. Enjoy!
Another personal finance article for you. Must read imho. Then again, I am the guy who blogs about bowling alleys, Soviet Sanatoriums (below), sex robots and credit card salesmen masquerading as travel with miles and points experts…so you have been warned!
To expand on this idea of perceived value, let's look at the following two advisory firms:
Firm #1:
We charge 1% of assets under management.  Our investment management team (IMT) uses our best-in-class proprietary research to identify, evaluate and invest in assets that are best suited to ever-changing market conditions.  We seek to invest in undervalued companies with market caps over $1 billion.  Our IMT provides research and advice for your personal advisor to construct a custom portfolio that is suitable for your long-term goals.
Firm #2:
We charge 1% of assets under management for a custom portfolio of index ETFs and behavioral coaching.
So, What Do You Think?
The above two examples are paraphrased from actual advisory firm websites.  At first glance, which firm would you choose to manage your money?
Firm #1 sounds fancy and makes you feel warm and fuzzy.  It seems complicated and exciting.  It seems like they are probably very smart and hands-on.  They are watching the markets on an everyday basis.  And on top of that, who doesn't want a team working on their behalf?
Firm #2 seems overly simple.  Index funds are boring, and "Do I really need behavioral coaching?"  Could those two things possibly be worth the same fees as Firm #1?
Quite simply, in a side by side comparison, Firm #1 has more perceived value.
But, let me save you the suspense: Perception is NOT reality.  Even if Firm #1 thinks they are providing more value, they probably won't because they probably can't.  In fact, Firm #1 is likely going to underperform Firm #2 by a nice margin. [READ this part again. And again. If you think "no way"…I am sorry and good luck to you!]

Firm #1's value proposition is window dressing.  It's designed to sound complicated and special. [Years ago, I had a prospect tell me my process is too simple. LOLing still about that one!]

People seek perceived value when what they really want is actual value.
In investing, perceived value and actual value are rarely correlated.
More Complex = More Perceived Value
Less Complex = More Actual Value
Higher Price = More Perceived Value
Lower Price = More Actual Value
More Trading = More Perceived Value
Less Trading = More Actual Value
Need proof?  Look at how the indexes have done versus the average active fund manager in the past however many years you want to look at the data.
More complicated, higher fees, and more trading ended up drastically underperforming.
This is not to say that all active managers are bad or that individual active managers can't outperform.
Don't listen to the story or fall for window dressing and fancy wording.  Find a firm that will tell you the pure, unvarnished truth and invests in a way that is evidence-based and fee conscious.  They should be able to describe a very clear, evidence-based approach that resonates with you. [I like to joke with my clients sometimes that choosing to do nothing IS an act…because, please sit down, it IS! #mindblown]

Never confuse perceived value with actual value.  In the world of investment management, you often do not get what you pay for. [So true!]

Well, like I said, you come here to learn about stuff you do not see elsewhere. Like this quirky piece on Soviet sanatoriums. Hard to sell travel rewards credit cards with content like this hey?
In Soviet Russia, vacations were as purposeful as work. Many state workers of the era, instead of wasting time in idleness, used the holidays to spend time at a sanatorium—which is like a modern-day spa but with a strong medical component. The idea was to recover from the strains of working hard throughout the year and return refreshed and more productive. All expenses incurred during their stay at the sanatorium, which could be up to two weeks long, were paid for by the state. Many workers actually looked forward to their state-funded holidays.[Freeeeeeeeee!]
The playbook has changed. The concept of brand loyalty is under siege. But is it dead? Enjoy this infographic with many statistics about loyalty programs and stuff like that. Even a person I know (the Pudding Guy) is on it! If you don't know the Pudding Guy, google it. Hint: Think miles! Lots of them (for that era).
And I leave you with this…Every day at a Titan blog specializing on travel credit card selling, wondering which credit card to sell…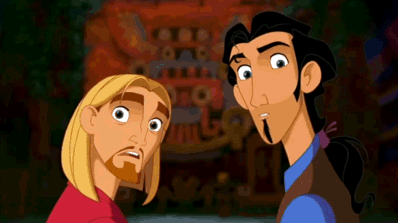 Check out my updated blog lists: Blogs I Love, Blogs I Like, Blogs To Ignore
TBB
travelbloggerbuzz@gmail.com
Follow TBB on Twitter @FlyerTalkerinA2
You can subscribe to TBB below, winners only!
Opinions expressed here are author's alone, not those of any bank, credit card issuer, hotel, airline, or other entity. This content has not been reviewed, approved or otherwise endorsed by any of the entities included within the post.