We show you how to book hotels for others, visit new Centurion lounges, be better Airbnb guests, check out orgasming sex robots, go back to the times they used telephone tower, visit Kazhakstan, some good advice on how to be self-employed and freeee and more.
TBB Blog Mission: To Entertain. Educate. Inspire. In That Order!
The Top 25 Cards by Mile Nerd. The hobby starts here. For the Best Offer cards available in this site please click HERE and thank you for your support.
RIP Monarch Airlines.
This is a must read and must bookmark: How to Book Hotel Rooms For Someone Else With Points.
American Airlines CEO Doug Parker did say "I don't think we're very going to lose money again". Arrogant? Yes. Message to free loader hackers? Your days are over!
American Express is adding two new more Centurion lounges in Hong Kong and Philadelphia.
The first direct flight between Athens and Beijing took place over the weekend. Air China will fly this route twice a week. If it goes well, it may go to three weekly flights. For some reason the Chinese are flocking to Greece in droves (well, like everywhere else it appears). Many get married in Santorini!
For some reason my blog has become THE place to go for all things…sex robots. I spared you the shocking videos. No more! Controversial sex robot that can orgasm is now for sale. And then it can go into family mode! Shaking my head to bolivion! Since I am not much of a credit card seller, maybe I should get the intern to see if we can work out an affiliate arrangement or something with the company perhaps? Woohoo! Anyways, the video is hilarious and bizarre….and then the inventor's wife comes in the end to speak her mind, that she is not threatened by Samantha, the sex robot. Oh, minor detail. Samantha runs with AI and she can tell jokes and read stories to children too….If you don't find this entertaining or you are offended, you can leave. Now.
Excellent story about the Financial Independence, Retire Early movement. Which I think is a lot of hogwash. But I will save that beating for another blog post, if I ever get around to it. This is an Excellent Case Study: Self-Employed and Free with excellent advice on how to do this. I did it about twenty years ago and never looked back! I left a very lucrative job which would get me to FI sooner too but I did it anyway. The subject of the blog post goes into why he did it and then goes over all the reasons we frequently offer to ourselves why not to do it. If you are thinking about it, it is a great read! I want to see where this guy is a year from now though….having to do everything yourself sometimes it proves to be that it is NOT for you. But no regrets then hey?
Love this post: Tracing the lost history of post-Soviet Kazhakstan.
The Stockholm Telephone Tower. I had no idea this even existed!
TBB helps you be a better Airbnb guest:

BLOG BUZZ
This section is for advanced level hobbyists and veteran blog readers & personal rants & stuff
If you come across any amazing article or information about the blogs the TBB staff (lol) may find entertaining/educational/inspiring and should be shared for readers to enjoy please pass them along! You want off the record? You bet! Our staff follows impeccable journalistic standards like some of the blogs in Boarding Area. Okay, that was a joke!

The interviewee on last Friday's interview at Million Mile Secrets was so excited he had this headline: "…Featured on Million Mile Secret Readers!!!". Yeah, three exclamation marks. Because one was not enough. Or two.

For the record: Renespoints posted on Twitter that the site is losing its Amex credit card links on September 26. Guess how many blog posts were done since then (as of write up time September 30)? Yep, ZERO. With these offers actually being pretty good now. Update: Well, it appears they may be back as of October 1st as we get a glorious post about a metal Amex card lol.
And I leave you with this…TBB intern looking at visitor about to click on the CSP card 🙂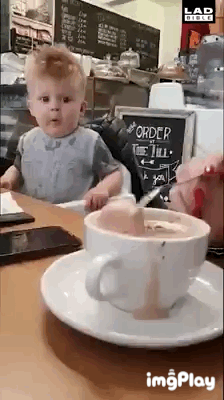 Check out my updated blog lists: Blogs I Love, Blogs I Like, Blogs To Ignore
TBB
travelbloggerbuzz@gmail.com
Follow TBB on Twitter @FlyerTalkerinA2
You can subscribe to TBB below, winners only!
Opinions expressed here are author's alone, not those of any bank, credit card issuer, hotel, airline, or other entity. This content has not been reviewed, approved or otherwise endorsed by any of the entities included within the post.