We bring you the new Delta Amex offers, get you cheap airline elite status, hike Michigan trails, see an amazing Glory Cloud, beat up on Delta some more, talk about Joon, Autoslash, Red Roof Inn's Red Collection brand, visit a super remote place in Alaska, have fun with a jealous wife at a swingers party (no shocking video, so sad!), go to Denmark too, set the record straight about the baby, discuss travel thought leaderish things and stuff like that. You all have a great weekend!
TBB Blog Mission: To Entertain. Educate. Inspire. In That Order!
Amex is now having some really nice Delta credit card offers. BestOffersPatrol has now updated the list of the Best Offers available with my links. If you EVER pay a penny on interest to the bank I will send out the TBB Drone to teach you a lesson you will never ever forget, you have been warned! And if you don't know what I am talking about, maybe you should read this first!
As a free agent since 2012, I can't believe there are "hackers" out there playing in the airlines' turf chasing status! Which Airlines Offer Elite Status Without Spending Requirements.
Always count on Delta to add a tiny bone (in flight text messaging) to horrific (for us) devaluations ($250k requirement)…Oh, which is even worse when you realize that the no annual fee Amex Blue Delta Skymiles card is NOT eligible!
Anyone care to guess how long that award to Hawaii using Singapore Airlines miles and flying Alaska Airlines lasts? I say it is gone by Christmas now that bloggers have been raving about the "sweet" spot. Here are all the partner award charts of Singapore Airlines KrisFlyer miles.
Some deeper analysis on that $250k MQD waiver by Delta. If you are a newbie reading about spending $250k on a credit card, please be aware it is NOT what you think. And yes, it is still ridiculous lol.
I am on a roll making bets in this post. Anyone care to bet how long will Joon, Air France's cool airline focusing on Millennials last?
I had seen this earlier but I do not believe I have covered it. AutoSlash, my favorite car rental site, has made big changes to itself. The advantage of the site was the "set and forget" feature by automatically rebooking you at a lower price. No more, you will be required to take action. And that is a huge drawback, at least to me. I have no doubt they can get you the lower car rental rate. But way too much more work now. I may take it off the Sites I Like list, sad! Tough business they are in, good luck guys!
Talk about a bubble in hotel brands! Red Roof joins the madness with "Red Collection". Zzzzzzzzzzz.
25 of Michigan's best-loved trails, ranked. I am going to take the lame blogger route and ask which is your favorite for (non-mountain) biking?
Kivalina village in Alaska is sinking. Anyone been there? Were you upgraded in the Hyatt? Lol.
I don't do whole click bait posts with stuff like this. Can you imagine if this came with a "shocking video"? LOL. Swingers party goes bad when 'jealous' wife attacks husband with minivan.
Morning Glory Cloud. In Lake Michigan. AMAZING!
Spiraling Treetop Walkway. In Denmark. Wow.
BLOG BUZZ
This section is for advanced level hobbyists and veteran blog readers & personal rants & stuff
LaQuinta sent me 1,500 points and told me to get a coffee. How did they know I like coffee? I kept quiet and the points. I have almost enough for two free nights. One day I will burn them. Or maybe give them away to the most persistent TBB troll hehe.
Where TBB stands on MMS and Emily, baby etc.
Update on my blog monetization plans. To put a smile on Ingy's face. Enjoy my blog while it lasts you guys.
Reader sent me a thank you note for shaming View From The Wing. Should I take credit for less Kim Kardashian click bait posts and credit card pumping? Oh, wait. So, Doctor of Credit links again to View From The Wing who returns the favor by doing what pioneers do best, sell credit cards smoothly!
What is even more ridiculous is that I was accused of doing the SAME EXACT thing here. Bwahahaahaha. No worries, ass kisser bloggers will do what they best. Whatever.
Just a few selected posts from a short time span on Thursday. I "do the same exact thing" you guys…That still gets me. As that post about bodily fluids way before 8 am a few days ago. Barf time!

Maybe that is why my blog does not make much money? Hmm, okay, lets not go there. It is what it is. Enjoy my baby while it lasts. I AM the father 🙂
And I leave you with this…I present to you the TBB dog!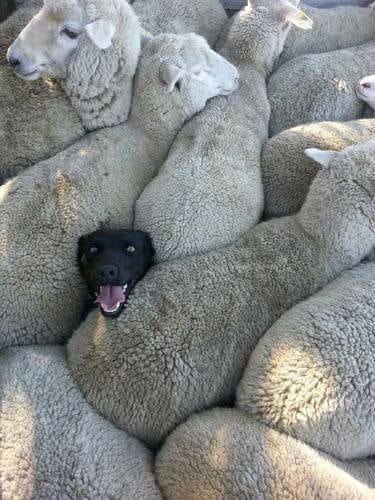 Check out my updated blog lists: Blogs I Love, Blogs I Like, Blogs To Ignore
TBB
travelbloggerbuzz@gmail.com
Follow TBB on Twitter @FlyerTalkerinA2
You can subscribe to TBB below, winners only!
Opinions expressed here are author's alone, not those of any bank, credit card issuer, hotel, airline, or other entity. This content has not been reviewed, approved or otherwise endorsed by any of the entities included within the post.