We bring you the TBB Best of Web links: Even more amazing Jack Bogle lessons, the whole universe of Media Influencer crap, an unbelievable read about a boy and the precocious puberty that tormented his upbringing, 99 good stories from last year you likely missed and we address the India pollution running rampant. Enjoy your Sunday!
TBB Blog Mission: To Educate. Entertain. Inspire. In That Order!
You like my blog? Send a link to someone please!
Every Sunday I pick the best reads that blew my mind in the previous week. It can be…anything! I like to be eclectic and despise salesy/clickbait/sameold content you read…everywhere else!
As always, click on the headline to be taken to the original source. Sometimes I insert my incendiary comments on article excerpts between [brackets].
Did you miss my very rare Saturday post yesterday? Here it is again for your eyes only: TBB Best of Web: Jack Bogle Lessons, Todd Marinovich, Bill Gates Letter, Iranian Jews, Dr. Rapp.
Another one about this guy? Hell yeah!
These personal stories about him are just great!
And I would have done the same too 🙂

Well, YEAH!
Would it happen? Don't bet on it.
The industry has grown rapidly in recent years and is projected to generate as much as $10 billion by 2020. As more and more brands have waded into the market, demand for influencers has gone up. "In 2016 an endorsement from a top-level influencer would generally cost about $5,000 to $10,000," Wired's Paris Martineau reported. "Now, brands are expected to pay well over $100,000 for the same placement." [Well, you can rest assured nobody has paid me anything to do this in my blog!]

But as the influencer market grows, fraud is becoming more rampant, and it's increasingly difficult to discern when influencers are engaging in above-board, ethical publishing, and when they're taking questionable shortcuts that dupe both the brands that pay them and the social media followers they're meant to influence…Over a period of years, a company called Devumi "sold about 200 million Twitter followers to at least 39,000 customers," including famous athletes, chefs, and reality TV stars. In some cases, these customers then turned to brands and touted their inflated following when selling sponsored posts. [Just vomited, great practice to lose weight!]

You may be asking yourself at this point what the government has done to step in and curb this abuse…That's left most of the industry regulation to federal agencies, particularly the Federal Trade Commission. Stretching back to the late 2000s the FTC has been issuing guidance on how sponsored content should be disclosed online. Generally, the rule is that if there's any sort of relationship, paid or otherwise, between a social media poster and brand that isn't immediately obvious to the average user, then that relationship should be disclosed…Legal actions have been scarce, and when the FTC has gone after a bad actor, it's usually a brand that's failed to issue firm disclosure guidelines to paid influencers…But these punitive actions only represent a tiny portion of the ethical infractions, illegal and otherwise, that are carried out within the influencer marketing world every day. With the rise of "nano" and "micro" influencers – social media personalities who are able to sell promoted posts despite only having a few thousand followers – this world has become too fractious for any single government agency to monitor effectively…For now, we'll just have to settle for the creeping cynicism that nothing we see on Instagram is truly authentic. [TBB has no Facebook page, an Instagram page that has not updated for a long time, and a YouTube page which I have not visited in years…I think, maybe, I am no influencer material you guys LOL]
I got my first pubic hair when I was 2 years old.
And just never lets up from the person…who is now a well functioning adult. But getting there was HELL!
We've all carried the same hereditary genetic mutation. On chromosome 2 in the DNA of all human beings, there's a gene called the luteinizing hormone/choriogonadotropin receptor (LHCGR). In women of reproductive age, the LHCGR triggers ovulation; in men, it triggers testosterone production. But somewhere back in the lost recesses of my family's genetic history, an unfortunate ancestor of mine was born with a mutant LHCGR gene…Having a mutant LHCGR gene leads to what doctors now call familial male-limited precocious puberty, an extremely rare disease that affects only men because you have to have testicles, which is why it's also called testotoxicosis. The condition tricks the testicles into thinking the body is ready to go through puberty — so wham, the floodgates open and the body is saturated with testosterone. The result is premature everything: bone growth, muscle development, body hair, the full menu of dramatic physical changes that accompany puberty. Only instead of being 13, you're 2.
Just a stunning read, enjoy!
Lets get back to being positive…
Some I selected:
20. France revealed a sharp fall in daily smokers, with one million fewer lighting up in the past year, and cigarette use among Americans dropped to its lowest level since the Centers for Disease Control and Prevention started collecting data in 1965.
25. Since 2010, global HIV/AIDS infection rates have fallen by 16% in adults and by 35% for children. Most countries are now on track to eliminate infections by 2030.
47. Quietly and unannounced, humanity crossed a truly amazing threshold this year. For the first time since agriculture-based civilisation began 10,000 years ago, the majority of humankind is no longer poor or vulnerable to falling into poverty.
78. Crime and murder rates declined in the United States' 30 largest cities, with the murder rate for 2018 projected to be 7.6 percent lower than 2017.
After so much positivity, lets get back to being negative 🙂
You must take a look at the tables in this beginning of the article. You.Must.Do.It!
And this table is pretty good too.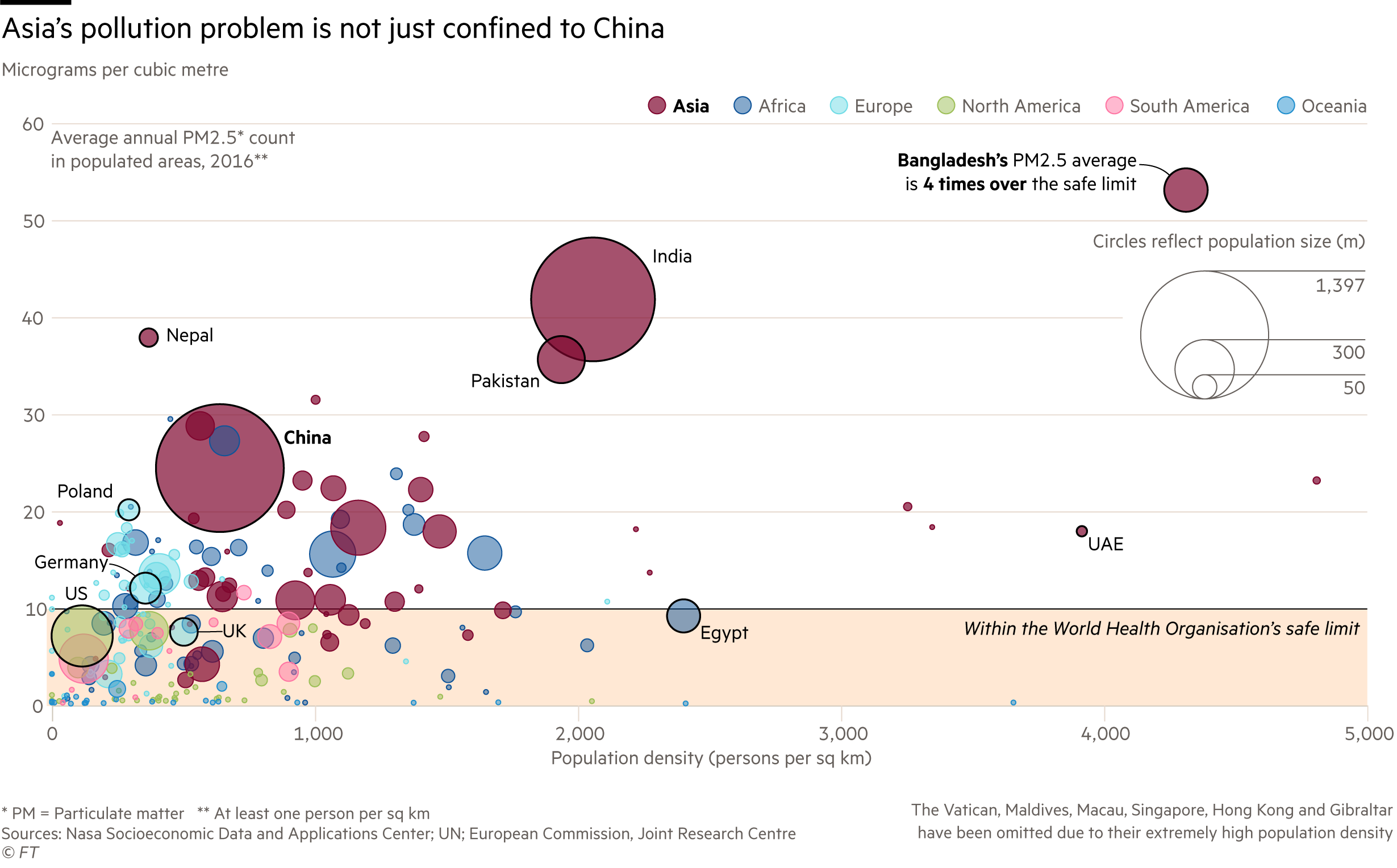 You know it is pretty bad in India when you read it is much worse than China of all places, yikes!
And I leave you with this…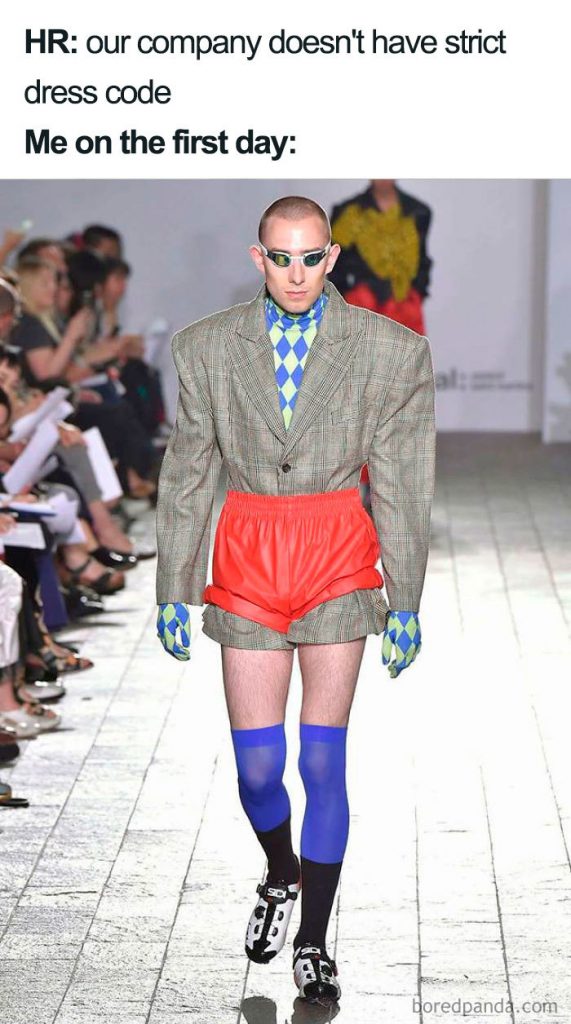 TBB
travelbloggerbuzz@gmail.com
Follow TBB on Twitter @FlyerTalkerinA2.
You can subscribe to TBB below, winners only!
Opinions expressed here are author's alone, not those of any bank, credit card issuer, hotel, airline, or other entity. This content has not been reviewed, approved or otherwise endorsed by any of the entities included within the post.