We bring you shocking news of a blogger canceling AMEX Platinum, the AA Boeing 737 MAX Flight, FSA or HSA account and visit Derbent in Russia and much more!
TBB Blog Mission: To Entertain. Educate. Inspire. In That Order!
Amazing how a blogger not selling credit cards chose to cancel the American Express Platinum card! Do not expect to see a post like this from this lot.
Here is a much better review of the first American Airlines Boeing 737 MAX flight. I have no idea why people read blogs of expert marketers of credit cards for such info…
The world's safest cities per The Economist. Tokyo is tops.
Great link with the Psychological Experiments That Revealed Incredible and Uncomfortable Truths About Ourselves. Which one is your favorite? Lol.
I had marked this one to add here as soon as I saw it but I am not the type of blogger who blogs more than once a day…so it took a while to work in the rotation. But definitely worth it. Two Base Flyers jump into a plane in…mid-air!
Many bloggers posted about the original news of how a pilot drew a penis in the sky. Well, will they post about how it became a Christmas ornament? I didn't think so. Merry Christmas!
Your personal finance fix: FSA or HSA: How to best maximize your health savings. This is really good, believe me NON Trump style!
Anyone been to Derbent, Russia's Oldest City? Looks very nice!
This surprised me but not too much. Parents now spend twice as much time with their children as 50 years ago.
This is hilarious! People posting weird stuff found in their parents' houses. Lol for a while!
Fighting Cybersecurity. Great field to study in college by the way for you youngsters!
BLOG BUZZ
This section is for advanced level hobbyists and veteran blog readers & personal rants & stuff
Son will spend winter semester studying in Madrid. I should do a post asking for input from readers on Madrid.
This probably qualifies as the absolute worst blog post ever? Well, it comes pretty close. You write a post about a restaurant serving human flesh, not bothering to find out if, you know, it may not be true, and then you tweet it out to your buddies to notice it so you can get some traffic. When you find out it is a hoax you make an "update". Every time I read that headline it makes my stomach turn. I keep many blogs in Feedly because, you know, I write about blogs in this space. It is about the Buzz….get it? Well, time to take one off that long list to get that stench off, Jeeeeeesus!
Point Me to The Plane has been doing some legendary credit card pumping lately, wow! Time to add it to the Blogs To Ignore? You know when it makes it on that list…it will cost them 1.25 conversions in the next few years lol.
Such a boring weekend in this hobby…whatever is left of it, zzzzzzzzz.
And I leave you with this…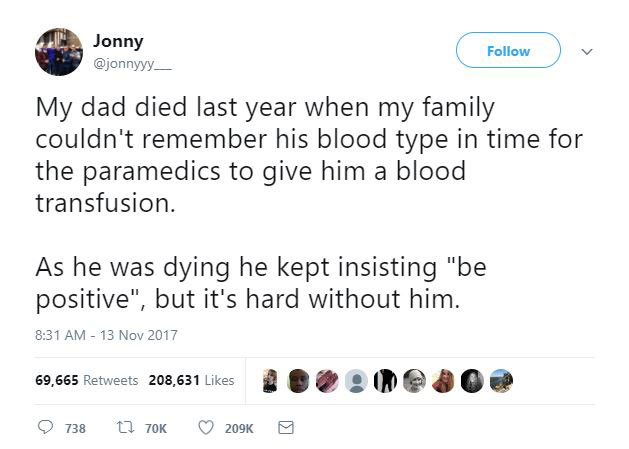 Check out my updated blog lists: Blogs I Love, Blogs I Like, Blogs To Ignore
TBB
travelbloggerbuzz@gmail.com
Follow TBB on Twitter @FlyerTalkerinA2
You can subscribe to TBB below, winners only!
Opinions expressed here are author's alone, not those of any bank, credit card issuer, hotel, airline, or other entity. This content has not been reviewed, approved or otherwise endorsed by any of the entities included within the post.