Just a short update for my readers. Added a few more blogs to the Like list and stuff like that…
TBB Blog Mission: To Entertain. Educate. Inspire. In That Order!
I was not going to do a post because it is the weekend. But since my buddy Rene is so lonely now posting only on weekends I decided to keep him company a little bit…
I have been blogging for over five years now. Why do I do it? It is certainly not about the money as I never cared about my metrics, SEO and analytics crap (don't get me started about Alexa rankings lol). I could easily shut this baby down and open the doors to new clients to my financial planning practice and make real dough. But, deep down, the positives outweigh the negatives I guess. Speaking the truth, having a platform, providing good advice to improve your lives and consequently the world we live in, getting to know you, the things I learn myself in the process (got some superb stuff I already scheduled for next Monday and Tuesday!), making you laugh (laughter is the best medicine, never forget that), getting good advice from you and so on. Thank you all for sticking around.
But there is one special person I would like to thank. This special person was the resident blog troll here for so long and maybe, just maybe, deep down, way deep down, I am still blogging because I like his reactions toward me that make me go WTF every single time. For a long time he gave up telling me how wrong I am and, dear readers, I really missed that! I can't explain it. It's like a love-hate relationship! Anyways, I was so happy to see him back! To see an old reader who is still around reading TBB #winning
Thank you "it's all about conversions" Ingy for you support. You all be nice to Ingy now.
I got paid for getting the 80k Ink Business Preferred card. Oh, this is another reason I still do this of course. I get my (fewer) cards and get paid for them and can also deduct several things in my blog business. Maybe one day I will put more time on that revenue thingie but I ain't got time for dat. Life is good and as long as we are all having fun and enjoying the ride! Yes, occasionally I have whined here a bit but you must admit I cut it down! Hey,  I am trying, it is not easy when you try to equate what you do here per hour… so I try to avoid it lol.
I added two new sites to the TBB Blogs I Like list:
Amusing Planet – I am finding some great travel stuff here and you see more links to it in my blog. I have discovered some new places I was not aware of. I think you'll like it too.
Visual Capitalist – This one is added to the personal finance category. When they say "Visual" they are not kidding. They make some mind blowing infographics and lots of talent explaining things in a way you can understand.
No other changes for now…
The way the Senate passed the tax bill was embarrassing. This is a BAD tax bill for most people and for our country. I guess I will take the tax cut I never asked for and spend it so it trickles down lol. Just sad.
My son will be working as an intern for one of the FAANG companies next summer. And may work for another one next fall and graduate a semester later. He turns 20 tomorrow and I just can't believe it. I think he 'll be all right. I wish my daughter will show an interest in Computer Science but it is not happening… I keep telling them both as long as you don't do drugs we are happy!
Looks like I will be digging into the tax bill soon…
See you Monday! Enjoy my blog as long as it lasts. I sure am!
And I leave you with this…Ingy crashing TBB woohoo!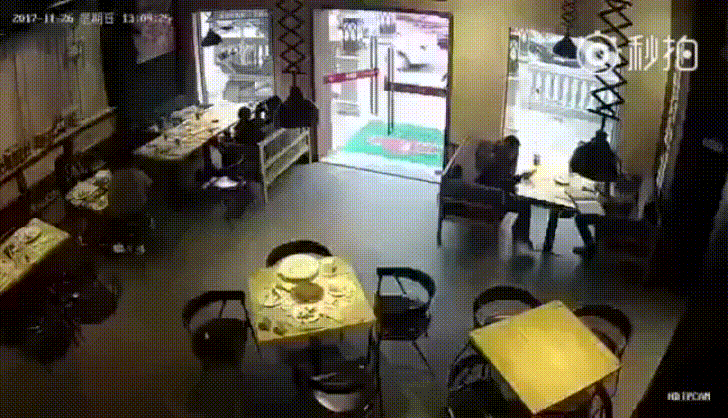 Check out my updated blog lists: Blogs I Love, Blogs I Like, Blogs To Ignore
TBB
travelbloggerbuzz@gmail.com
Follow TBB on Twitter @FlyerTalkerinA2
You can subscribe to TBB below, winners only!
Opinions expressed here are author's alone, not those of any bank, credit card issuer, hotel, airline, or other entity. This content has not been reviewed, approved or otherwise endorsed by any of the entities included within the post.