We bring you the TBB Best of Web links: We learn about a future Chess world champion, learn more about the fourth US national climate assessment, go deeper into Xi's China Great Leap backward, learn how the Panera Bread founder explains Trumpism and watch a video that will blow you away!
TBB Blog Mission: To Educate. Entertain. Inspire. In That Order!
Every Sunday I pick the best reads that blew my mind in the previous week. It can be…anything! I like to be eclectic and despise salesy/clickbait/sameold content you read…everywhere else!
As always, click on the headline to be taken to the original source. Sometimes I insert my incendiary comments on article excerpts between [brackets].
If you enjoy my blog, please pass it on to someone you care about so they can enjoy it too. And do some clicking on the colorful linkies above, thanks!

This is a story about a normal guy. NOT!
A normal guy who was pulled out of school after seventh grade to do nothing but play the ancient and intricate game. A normal guy who is a hairbreadth away from prying the No. 1 position loose from probably the best player ever to play the game. A normal guy who, beginning Friday, will sit down at a table in London with this probably-the-best-ever player, Magnus Carlsen of Norway, in a grueling, weeks-long battle for the world championship of chess. A normal guy who could be the first American to win the title since Bobby Fischer in 1972. Real 99.99999999th percentile stuff. [Update: The Norwegian dude won]

It was fun to read how he started, his teachers, how he progressed so fast up the ranks and…
Then we get to a theme you see often in my blog. The machines, as in computers:
Indeed, one way to measure the strength of human players these days is to measure how often their moves agreed with the moves a computer would've made. Chess.com has done this with its CAPS system, as did two scientists from Slovenia. Computers are the closest we have to a Platonic ideal of how chess should be played. As a result, top players train with them extensively. The defending world champion Carlsen matched the computer's moves 85.3 percent of the time — more machine than man. Fischer did it 83.5 percent of the time.
These chess players can be weird, too much brainpower in my humble opinion. Oh, I also suck in chess.
Sher told me one more chess story. It was about another Soviet former world champion, Tigran Petrosian. Someone once asked Petrosian which was the happiest day of his life. "The day I became world chess champion," Petrosian said. That person then asked him which was the unhappiest day of his life.
"The day after that," he said.
Amazing twitter thread storm, must read in my opinion. Especially for the few of you who still think climate change is not real or a hoax. Or Soros did that too lol. Whenever you hear non sense like that, maybe you should forward them this link okay?
When it comes to a changing climate, the bottom line is this:
It's real.
It's us.
Scientists agree.
The impacts are already here and now.
But by acting now we can still avoid the most serious and even dangerous impacts.
Our future is in our hands.
Fantastic read at Foreign Policy. Looking back, what China has accomplished is stunning. If you had asked me years ago that it could still be advancing without imploding I would tell you that you are nuts. That goes to show you how much I know lol. Then again, sometimes, it may take some time for things like collapse happen you know…
But we all can not dispute the accomplishments:
In the last 40 years, China has racked up a long list of remarkable accomplishments. Between 1978 and 2013, the Chinese economy grew by an average rate of 10 percent a year, producing a tenfold increase in average adult income. All that growth helped some 800 million people lift themselves out of poverty; along the way, China also reduced its infant mortality rate by 85 percent and raised life expectancy by 11 years.
And this of course:
What made these achievements all the more striking is that the Chinese government accomplished them while remaining politically repressive—something that historical precedent and political theory suggest is very, very difficult. No wonder, then, that the China scholar Orville Schell describes this record as "one of the most startling miracles of economic development in world history."
And then Xi Jinping came to power. And we all haven't seen what has been happening since!
In the place of a flawed but highly successful system, he is erecting a colossal cult of personality focused on him alone, concentrating more power in his hands than has any Chinese leader since Mao Zedong.
The article digs into what he is doing. No more excerpts, they are all important, read the whole thing.
We first get a little history of the founder Ron Shaich, what an amazing entrepreneurial run! Fast casual baby…
And I agree with him on this:
Over the last few years, however, Shaich has come to believe that the current business environment is far less amenable to the process of building companies like his. Wall Street has embraced the idea that companies exist solely to serve the holders of their stock. Under this way of thinking, managers of companies should focus their actions on driving short-term value for their shareholders, and should pay far less (or no) regard to other constituents who may have a stake in the business, such as employees, customers, or members of the community. Shaich partly blames activist hedge funds, many of which buy shares in companies with the aim of pushing their management to make decisions that drive their stock prices up within a few months. According to Shaich, this makes it more difficult to invest in long-term projects, and create sustainable jobs.
And this:
Much of Trump's base is made up of white, rural voters; many of them have seen jobs disappear from their communities, while wages have stagnated for those still working. In the midterm elections, Democrats won at least thirty-eight additional seats in the House of Representatives (as of Wednesday) [it was forty at final count], gaining a majority, but Republicans performed better than many people expected; high-school-educated voters came out, once again, strongly in favor of the party of Trump. According to Shaich, the resentment that these voters feel is a direct result of the quick-profits-over-all ethos that dominates economic thinking. "When we live in a world where we view value creation as the end, and not as a by-product, which is what short-term thinking lends itself to, we end up doing great damage to every other constituency, and that's what ultimately drives back to the kind of 'let's rip down the establishment' nihilism that in my view is at the core of Trumpism," he said. "Trump is 'Hey, this isn't serving me. I've been sitting here in Michigan and Wisconsin and Ohio, I thought I'd have a middle-class life if I went to work, and my kids can't pay their student debt. I lost my manufacturing job and I'm making twelve dollars an hour in a service job. And these guys are closing every plant and squeezing every nickel out of the thing, and Wall Street gets rich. And I'm still living a tough life.' " He added, "Trump is a human hand grenade to blow up a society that isn't working for big swatches of America."
A mesmerizing, mirrored time-lapse of humans moving through cities. (Seizure warning.)
I have never seen anything like this. I guarantee you have not not either! Wow #mindblown
The Wormhole – Timelapse 4K from Michael Shainblum on Vimeo.
And I leave you with this…Get out there and rake!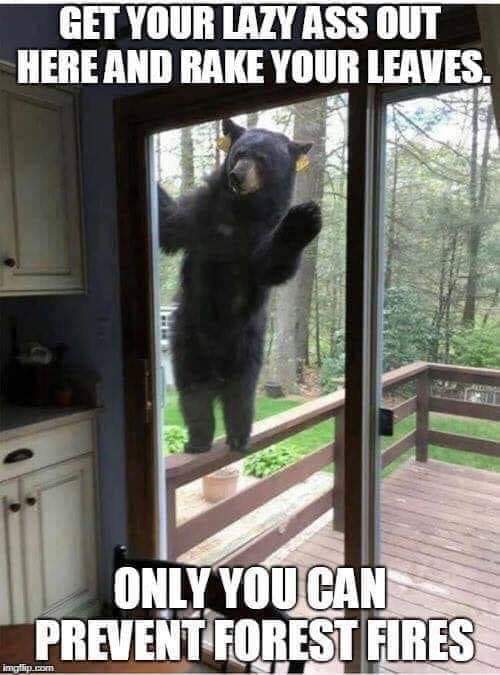 TBB
travelbloggerbuzz@gmail.com
Follow TBB on Twitter @FlyerTalkerinA2.
You can subscribe to TBB below, winners only!
Opinions expressed here are author's alone, not those of any bank, credit card issuer, hotel, airline, or other entity. This content has not been reviewed, approved or otherwise endorsed by any of the entities included within the post.