I bring you articles about financial ruin, go inside Pfizer, third stimulus is coming, the now infamous Tax Court rewards case, we travel to Fukushima and to other places remotely, we learn all about bats, the Michigan real estate market is super hot, amazing stats about women and retirement, learn details about Kobe's legendary first workout with the Lakers, look at amazing owls, the new Amex Delta offers in more detail with plenty of caution how Delta Skymiles suck…and more!
TBB Blog Mission: To Educate. Entertain. Inspire. In That Order!
Support TBB by applying for CREDIT CARDS or visiting our

LINKS

or Donate

You like my blog? Send a link to someone please!
TOP PICKS
Top picks are for truly exceptional content.
This is a Top Pick because it deserves to be read by all. A big part of building wealth is NOT making huge mistakes like the ones listed here!
TRAVEL
If you can not travel right now, you can Travel Remotely. Interesting app, I took a stroll in Bangkok and I love Prague!
I never got to stay in this property which was definitely not anywhere near the top of Fairmont properties: Fairmont Hotel in downtown San Jose files for bankruptcy.
Incredible pictures and stories of two people in Fukushima, one who stayed behind to take care of cats and a farmer who comes to feed cattle in the only farm with animals still there, wow: The man who saves forgotten cats in Fukushima's nuclear zone.
COVID-19
Fascinating in depth article: Inside Pfizer's Fast, Fraught, and Lucrative Vaccine Distribution. The company is a hero of the pandemic for its Covid-fighting wonder shot. That doesn't mean it hasn't made entire countries angry.
This article will teach you all about Bats and the origins of Outbreaks.
Andy Slavitt: You don't end mask mandates now for the same reason runners don't stop running just because they can see the finish line.
PERSONAL FINANCE
Great stats all in one article: 100 Must-Know Statistics About Women and Retirement.
To keep up with the latest on the third stimulus bill about to be signed into law: F.A.Q. on Stimulus, Unemployment and Tax Rebates. This means amended tax returns for some: "Although unemployment benefits are taxable, the new law would make the first $10,200 of benefits tax-free for people with income less than $150,000. This applies to 2020 only."
And here is something else that is going on all around me in Michigan: With far fewer houses, Michigan's real estate market is 'absolutely crazy'. We are living in unique times…
Health is paramount. Less stress dealing with your money is part of it. You are a lot calmer when it comes to the non stop noise from the markets because:
You have a long term plan
You realize anything can happen short term
You do not fall in love with the highest number in your portfolio
You actually focus on things you can control every day
CURRENT EVENTS/POLITICS
I think we are getting to see the light…the end of the pandemic…And then I look at morons burning masks and huge college parties going on and I shake my head…
I am trying really hard to avoid polarizing politics here…so here is a pic I had been saving about the current state of shooting in the NBA 🙂 I find it shocking actually! And I wish Blake Griffin all the best with the Brooklyn Nets, he was the ultimate pro in his three years with the Detroit Pistons, RESPECT!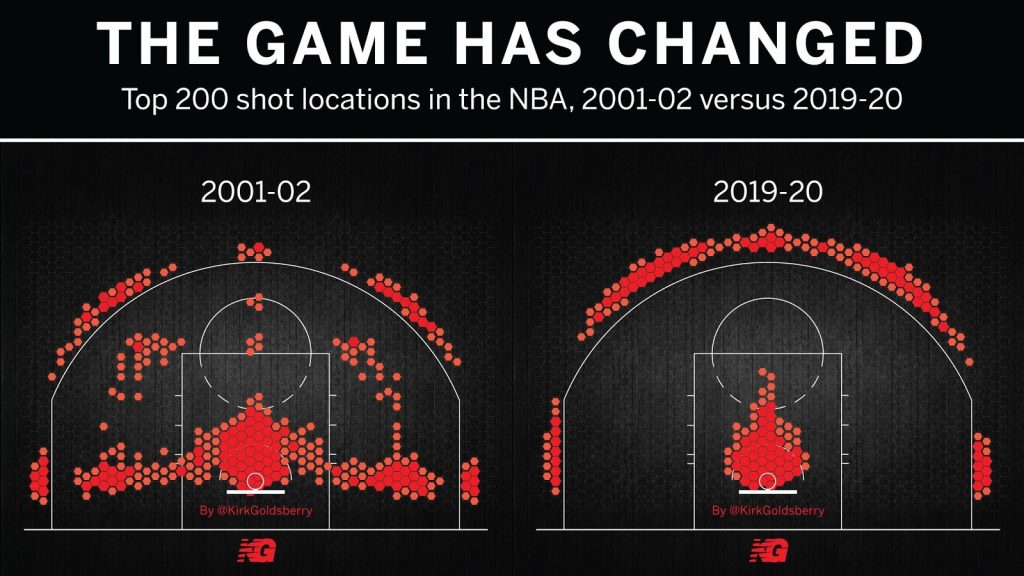 Well, that did not last long…The biggest beneficiaries of the latest stimulus are Trump voters who will still blame Socialist Biden LOL!
ODDZ & ENDZ
I had heard about the infamous first workout…and this article just goes way deeper into it, I really enjoyed it! Kobe Bryant, Jerry West and the draft workout that changed NBA history.
Amazing photos of owls! Superb Owl Sunday V.
I saw this some time ago and saved it to inspire you here in my blog one day…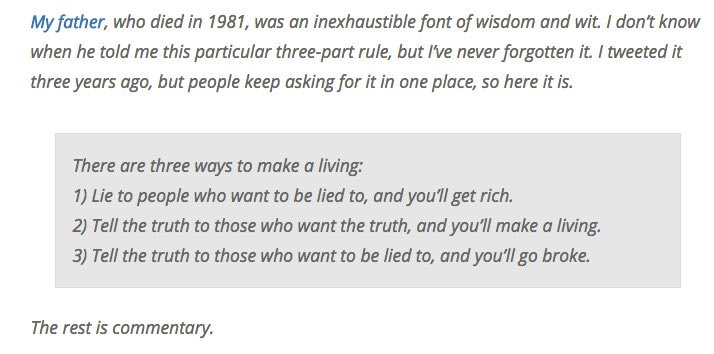 MILES & POINTS
HOT CREDIT CARD OFFERS: 75k CHASE Ink Cash, 75k CHASE Ink Unlimited, 100k CHASE Ink Business Preferred, 60k CHASE Sapphire Preferred, 60k CITI Premier, 65k CITI Business AA Platinum Select, 50k CITI AA Platinum Select, 20k CHASE Freedom Flex & CHASE Freedom Unlimited, 75k AMEX Platinum, 85k AMEX Business Platinum, 50k CHASE World of Hyatt, 150k AMEX Hilton Business & Hilton Surpass (and $150 credit!), 100k AMEX Hilton Card (and $100 credit!), 150k AMEX Hilton Aspire, $300 AMEX Blue Cash Preferred, $300 AMEX Blue Cash Everyday, 140k CHASE IHG Rewards Club Premier, and many more! Please use my Affiliate links.

If you do not see a credit card with my affiliate links, perhaps I could refer you? Contact me!
This section is about my hobby addiction of collecting frequent flyer miles and hotel points since the early 1990's! Feel free to skip this section and parts of the next one if this is not for you.
Newbies: Travel rewards credit cards from banks earning their own proprietary points (Chase Ultimate Rewards, Amex Membership Rewards, Citi ThankYou points, etc.) are considered much better these days because they can be so much more flexible when compared to pure airline/hotel credit card where you are at the mercy of airlines and hotels. Act accordingly.
Hopefully soon…Best Uses Of Points & Miles To Visit The 7 Wonders Of The World.
I guess we have another credit card coming and…all I care about is: "What is the signup bonus? "Chase & United To Launch New Co-branded Card 'Chase United Quest Card'.
Here are all the new higher offer Amex Delta cards. Delta Skymiles suck so I guess take that into consideration, do not expect bloggers to tell you this when they sell them! If you decide that these cards may fit you at the present time and decide to go for them, please consider applying with my links, thank you.
Personal offers:
Gold Delta SkyMiles® Credit Card 70,000 miles after $2,000 in spend within the first three months
Platinum Delta SkyMiles® Credit Card 90,000 miles after $3,000 in spend within the first three months
Delta Reserve SkyMiles® Credit Card 80,000 miles & 20,000 MQM after $5,000 in spend within the first three months
Business offers:
Gold Delta SkyMiles® Business Credit Card 70,000 miles and a $50 statement credit after $2,000 in spend within the first three months
Platinum Delta SkyMiles® Business Credit Card 90,000 miles and a $100 statement credit after $3,000 in spend within the first three months
Delta Reserve® Credit Card for Business 80,000 miles & 20,000 MQM and a $200 statement credit after $5,000 in spend within the first three months
BLOG BUZZ
We are now entering BLOG BUZZ, a section for advanced hobbyists and veterans of this fast imploding hobby and also a section where I go on and on about some stuff that happens in my life because it helps me feel better about myself.
Remember the Tax Court case with the guy buying gift cards? Well, he talks with the Wall Street Journal…and this is NOT what this hobby needs right now! He Got $300,000 From Credit-Card Rewards. The IRS Said It Was Taxable Income. There are some comical quotes, like this one: "He's a very mathematical, brilliant person," said his lawyer, Mr. Sklarz. "And this was just something he thought was fun."  All the activity in the center of the case occurred in 2013-14…so save all your records for a lot longer than you thought! The article has a very high number of comments and it has been shared by even more at Facebook News. Oh boy…
I may post this week two instead of three times. We will see…
I think this cryotherapy may be the real deal #developing.
This dog LOL.
And I leave you with this…When The Points Guy approaches me to sell him my blog…LOL!
Follow TBB on Twitter @FlyerTalkerinA2.
You can subscribe to TBB below, winners only!
Opinions expressed here are author's alone, not those of any bank, credit card issuer, hotel, airline, or other entity. This content has not been reviewed, approved or otherwise endorsed by any of the entities included within the post.