We meet 8 new Thailand IHG hotels, a ridiculous New Korean Air premium card, travel to Soviet Armenia to look at old monuments, an amazing story about the weird incels dudes, travel to Ko Panyi, Etihad blows up its awful miles program, a good BA Avios award sale, visit airplane bone yards, THE school shooting history, more lounges in Germany to use your Amex premium cards, spend 20 hours on a Singapore Airlines A350, one of the best personal finance articles recently, a weird experiment by the military, an awesome map of foreign currency reserves, a lovely art project, keep your Avianca miles alive and more always freeeeeeee for you. And for me too sometimes, sad!
TBB Blog Mission: To Educate. Entertain. Inspire. In That Order!
Support TBB by applying for CREDIT CARDS, shopping with our AMAZON AFFILIATE LINK & clicking our REFERRAL LINKS
You know it is slow out there as this announcement was blogged about in almost every miles blog in the land: Singapore Airlines To Launch World's Longest Commercial Flights. It is Singapore to Newark starting October 11, 2018. What is interesting is this: The A350 will be configured in a two-class layout, with 67 Business Class seats and 94 Premium Economy Class seats.
IHG to get 8 new hotels in Thailand.
So, Amex announced that you can get into a few more Lufthansa lounges in Munich and Frankfurt. Make no mistake this was used by many bloggers to sell more Platinum cards. With the horrendous overcrowding in the Amex Centurion lounges, remind me again why this card is a keeper. On a second thought, please don't.
Then, weird US Bank, in total cluelessness with the travel rewards credit card market, launched a $450 Annual Fee Korean Air SkyPass card. If this was a movie, this card will get a 0% in Rotten Tomatoes! It will be funny if they pay bloggers a nice commission to sell it, those guys will sell anything for a buck!
50% off British Airways Rewards Economy Flights. And good luck!
This is great! Where Airplanes Go When They Die. You will learn that up to 85% of a plane can be recycled! Lets not stop there, here is a list and map of airplane bone yards and this link will take you to the world's largest military aircraft cemetery.
Enough dead planes, lets go checkout some Soviet monuments in Armenia next!
Guys, I could be doing posts faking my excitement about the Sapphire Preferred card or about the best cards to use when grocery shopping while pretending I am doing it all so you can travel for free I make money from affiliate links…but I don't! 🙂
Remember that van attack in Toronto recently? I had not read much about it and my first thought was it must have been some deranged ISIS influenced loser. But nope. It was an incel…what the hell is that? Read and weep…Unbelievable! So much wrong with society these days, smh! Incels, Pickup Artists, and the World of Men's Seduction Training.
…online subculture called "incels." Like a 21st Century American psycho Norman Bates, they killed women because they felt sexually rejected by them. Incels are a particularly vicious subculture of the manosphere. The manosphere is a digital ecosystem of blogs, podcasts, online forums, and hidden groups on sites like Facebook and Tumblr. Here you'll find a motley crew of men's rights activists, white supremacists, conspiracy theorists, angry divorcees, disgruntled dads, male victims of abuse, self-improvement junkies, bodybuilders, bored gamers, alt-righters, pickup artists, and alienated teenagers. What they share is a vicious response to feminists (often dubbed "feminazis") and so-called "social justice warriors." They blame their anger on identity politics, affirmative action, and the neoliberal state, which they perceive are compromising equality and oppressing their own free speech. Their heated resentment warps postmodern (post-1960s) countercultural beliefs currently in vogue among alt-right provocateurs like Milo Yiannopoulos and Alex Jones: specifically, that Americans need to liberate their consciousness from lies and falsehoods borne out by corporate manipulation, government conspiracies, and politically-correct social norms.
Children dying in school has a very long history! New Memorial Day: Remembering Children Killed in School.
Very interesting read. 15 Years Ago, the Military Tried to Record Whole Human Lives. It Ended Badly. Before Facebook, the military tried to make an all knowing 'cyberdiary' called LifeLog.
Depressed yet? Lets lighten the mood, it is Friday! Remember recently I posted a few links about that personal finance writer who went viral after posting what you should have been able to do with your finances by age 35. Well, it took off and it was LOL galore! People Are Sharing What Everyone Should Accomplish By Age 35, And It's Too Funny To Read.
What a wonderful must read post by Christine Benz at Morningstar: Lessons From the Past 25 Years. This is your personal finance fix of the day! I am in full agreement in the excerpts below. You are welcome!
If your savings rate is high enough and you start early enough, that can make up for some lackluster asset-allocation and investment-selection choices. The flip side is also true: If you haven't saved enough, great investment picks probably won't be enough to save you.
But the more I've learned about investing, the more minimalist I've become. If an investment type can help investors get the job done simply, cheaply, and without a lot of moving parts or oversight, I'm all over it…In addition to reducing complexity at the product level, I'm also an evangelist for eliminating complexity elsewhere in a portfolio. While the tax code necessitates that most of us save for retirement in multiple accounts (IRAs, 401(k)s, and taxable), I like the idea of merging together as many accounts together as is realistic. Old 401(k)s and multiple IRAs, for example, can be rolled over into a single traditional IRA. That sort of streamlining is particularly important as you move into retirement. The fewer moving parts in your portfolio, the easier it will be to keep tabs on the real drivers of your financial results–your asset allocation and saving/spending rates, for example.
One investment craze after another has hit the market over the past 25 years: technology sector funds, narrow commodities-tracking funds and ETFs, MLP products, and liquid alternatives, to name a few. A consistent theme behind new-product mania is firms' zeal to create products around an asset class that has performed exceptionally well in the recent past–and may not do so in the future. Whether you're transacting with a pure investment provider or an insurance company, always ask yourself, "What's in it for them?" Oftentimes the upside looks better for the seller, them, than it does for you.
Lets travel to Ko Panyi: Thailand's Floating Village.
This is pretty cool…art! This Guy Printed out the Terms of Service for the World's Most Popular Apps.
Another cool link for you! Mapped: The Countries With the Most Foreign Currency Reserves.
Love the sound in this tune…
You have Avianca miles? Here is how to keep them alive.
Etihad went revenue based in burning! No worries, your favorite credit cards salesman blogger will find ways for you to travel for free sell you credit cards. LOL.
The Cavs blew it on Game 1 of the NBA Finals. No JR Smith jokes please 🙂
And I leave you with this…Twerking baby!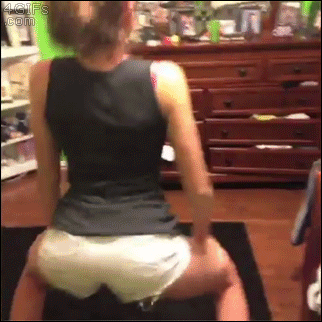 TBB
travelbloggerbuzz@gmail.com
Follow TBB on Twitter @FlyerTalkerinA2
You can subscribe to TBB below, winners only!
Opinions expressed here are author's alone, not those of any bank, credit card issuer, hotel, airline, or other entity. This content has not been reviewed, approved or otherwise endorsed by any of the entities included within the post.