We bring you exciting news of more Hyatt and Lyft partnerships, a comprehensive earning IHG points guide, how rewards attract hackers, heads up on gambling addiction, links about motorbikes and mopeds, a US map of monthly mortgage payments, a few news about my latest flight, more Hyatt hotels on board, more hotel brands keep coming and more!
You like my blog? Send a link to someone please!
Are you looking to burn some miles to Asia? In case you missed it, here is again the guest post that has everything you need to know: Asia on a Business or First Class Award – Best Options!
We are starting to see more cross partnerships. Hyatt & American Airlines Partnership Now Live – Link Your Accounts Now. I am actually typing this right now at a Hyatt lol.
Then, we had Lyft announcing yet another partner, Hilton Honors this time. Or just go straight to the linking page.
Were you wondering how many partner points you can get on your next Lyft ride? Lots! Earn Delta, JetBlue, Hilton, Shell, And More Rewards When You Use Lyft! Amazing how many ways Lyft is adding to lose money…but I digress.
This is getting way too often lately…As in Hyatt just keeps adding more properties to its lineup! 14 More Hotels Join the World of Hyatt Program – Award Categories and Locations!
This is a comprehensive guide in earning IHG points. My wife mentioned visiting Zion National Park and the post gave me an idea to burn a free night/points in a Holiday Inn inside the park! I welcome comments about this idea!
Speaking of IHG, they introduced brand #249: Atwell Suites. Just because hotel chains don't have enough brands these days lol. First one to be build in 2021 so who knows how many more brands will be announced before then? Actually, it is brand #17, not #249…
With the proliferation of loyalty programs and the continued marketing of credit cards in a hugely deceptive way…of course no one will warn people to NOT add more loyalty accounts because the more you do…the higher the probability that some stuff may happen to your data which you will then have to resolve at a great expense of your time and sanity. I need to continue to get rid of more accounts I sparingly use. I think I am down to 98. It was a milestone when I got it under 100 lol.
Why Rewards for Loyal Spenders Are 'a Honey Pot for Hackers [ Of course all the pseudo journalists at TPG will warn the readers about this. Bwahahaha]

I am not sure about these Florida men you guys lol: Florida Man Retains the Right to Announce Via Window Sticker That He Eats Ass And no, there is no shocking video and yes there is a pic of him smh.
Incredible short film about motorbikes in Taiwan, wow.
I am anti gambling. Fiercely. And it is because of something similar in my family. Be careful out there. Gambling kills! Losing More than a Bet. Some totally crazy stats of how much people lose every year! One time I went to Las Vegas many years ago I had some lose change in my pocket the last night before we left and I spent all 35 cents (maybe it was 55 cents, don't remember) in slots and that STILL bugs the hell out of me!
Very cool. Some you find it unpleasant. Or worse: Visualizing Monthly Mortgage Payments in the United States.
Pretty cool pics: Photographer Captures Moped Delivery Drivers In Hanoi Before They're Banned.
We are now entering BLOG BUZZ, a section for advanced hobbyists and veterans of this fast imploding hobby and also a section where I go on and on about some stuff that happens in my life because it helps me feel better about myself.
My Lufthansa Business Class flight from Detroit to Lufthansa was typical. Plane was brand new with the new seats which I found a bit too narrow actually. My seatmate was a guy who worked at Ford in connected vehicles and we had an interesting conversation and learned a lot. Food was average and service just typical German. I much prefer the flight attendants from Asian airlines I must admit 😉
Taking a shower after a long flight across an ocean is always great. There are so many Lufthansa Senator flights in Frankfurt and the one I chose to go this time was brand new I think, easily the best lounge in Frankfurt I ever visited!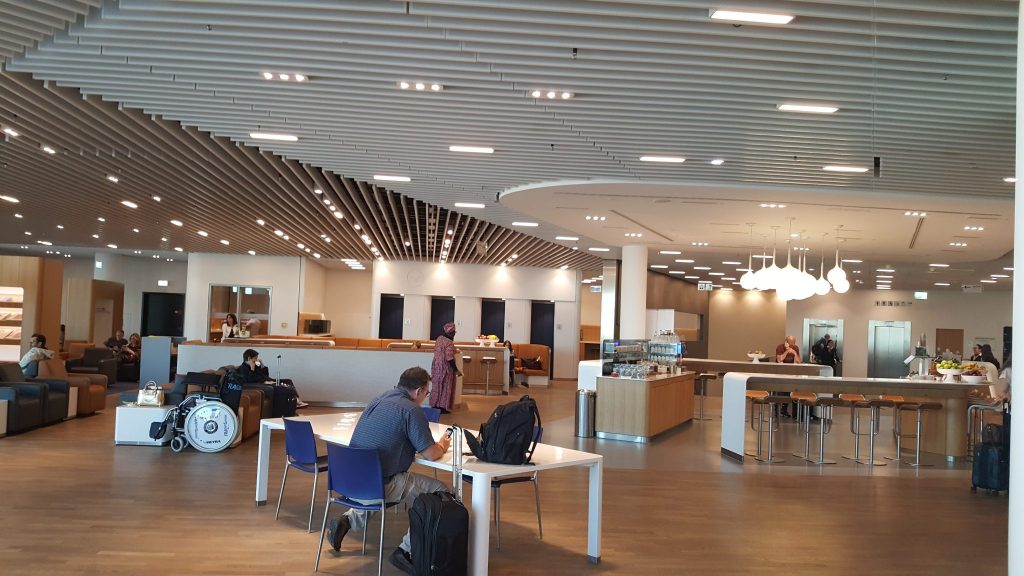 The food in my Aegean business class flight from Frankfurt to Thessaloniki was fantastic!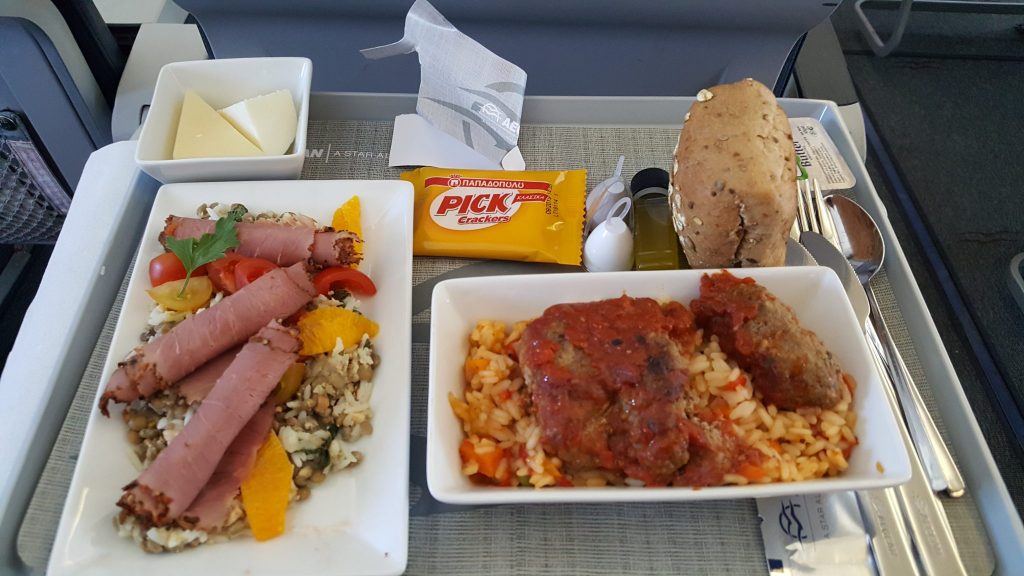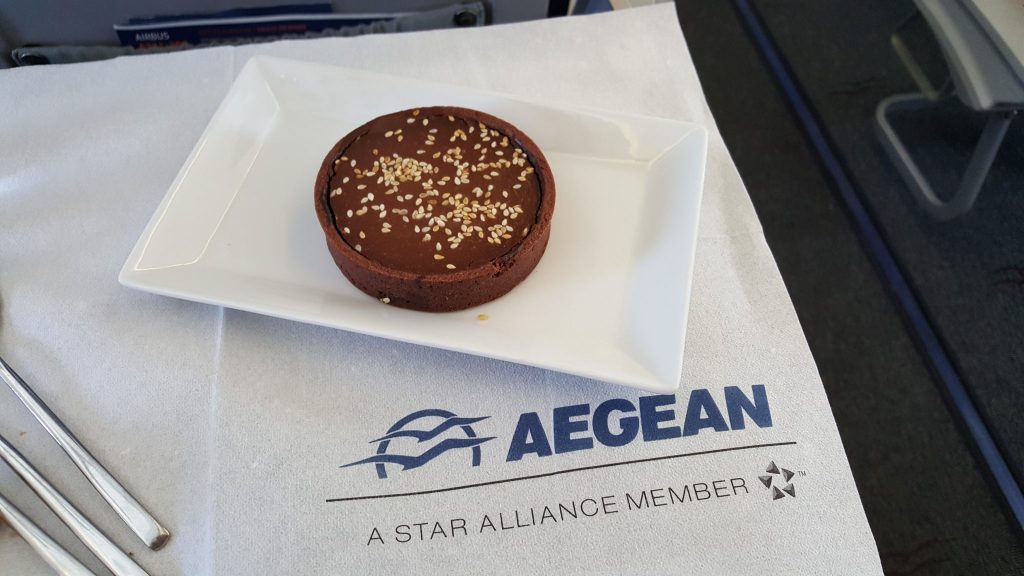 Landing in the Thessaloniki airport in northern Greece and saw a guy in Arrivals with a T shirt, a la Nike mode with "JUST DO nothing" in the front, welcome to Greece!
I am in my hometown Larisa as you read this…
Catching up on the more esoteric stuff pertaining to this hobby:
TIF Podcast Ep 2: Spencer Howard on award availability
And I leave you with this…My soccer team's goalie is moving to Chicago so I think I found a replacement!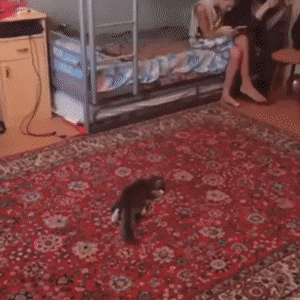 TBB
travelbloggerbuzz@gmail.com
Follow TBB on Twitter @FlyerTalkerinA2.
You can subscribe to TBB below, winners only!
Opinions expressed here are author's alone, not those of any bank, credit card issuer, hotel, airline, or other entity. This content has not been reviewed, approved or otherwise endorsed by any of the entities included within the post.