If you are enjoying my blog, please let others know about it, thank you!
Did you miss my Sunday post about Staircases Around the World?
TRAVEL
What the Night Sky Would Look Like if Cities Went Dark. By Twisted Sifter. Totally awesome digital photography by Thierry Cohen.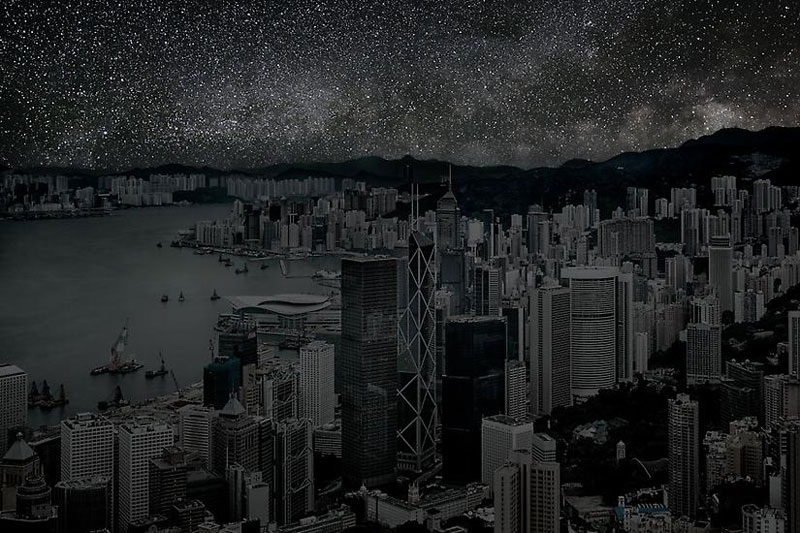 Awesome photo from the Pamplona Bull Run
So you want to be a Scuba Diver? By Saverocity. If you are interested in the topic this is a must read.
MILES/POINTS
View from the Wing reminds us all that Delta pretty much went revenue based years ago when they went to the horrific (for us) three tiered award system. Check out some of the pics showing award calendar searches and weep.
Get 500 Southwest points for giving them your spamonly email address.
ON MY MIND
A major task is off my ridiculously long to do list. It was related to the blog. No, not this one. No, not the other one. It's for my tiny family blog (for family mostly…for real!!) that has been neglected ever since TBB came into life! I tried to outsource it to Mrs. TBB and son and they completely fell down on the job as it has not been updated since January! So I updated it all up to the end of June. The only thing missing now is that Norway trip. Speaking of the Norway trip, I uploaded 203 pictures to the Trip Report page (not live), yes! I now need to find time to write it:-)
Prayers to all involved with Asiana Flight #214.  And my deepest condolences to the victims!
ODDZ & ENDZ
Have you seen a vertical landing by a rocket? Well, how about this?
Beautiful Bamboo Forests. By memolition. Photo by Nomad Within.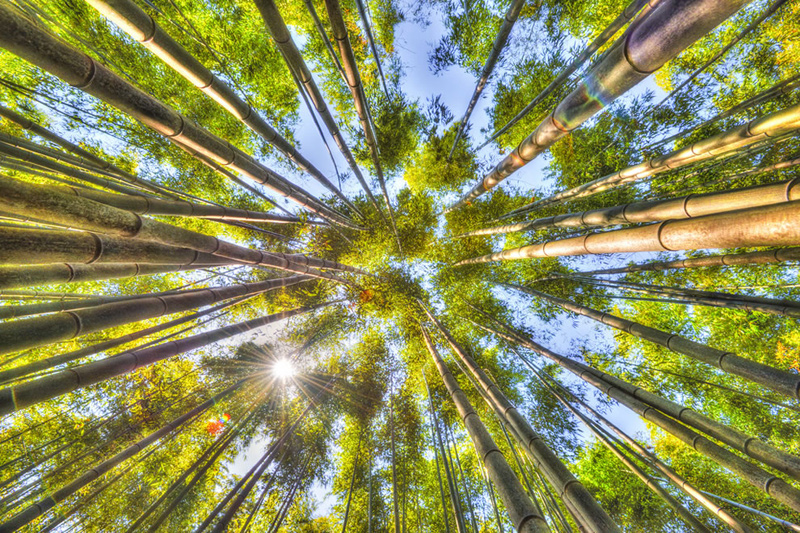 This is hilarious! "The World According to Investors". So many are classics really! My favorite is District 9 for South Africa (loved that movie!). What is your favorite?
BLOG BUZZ
Note: This section is intended for long time readers and miles/points addicts who follow the blogs in this space.  Readers not familiar with this crazy hobby could skip this section!
I am starting to think this blogging business and how to get paid for it is all about "product placement".  And products are credit card affiliate links. Check out recent posts by Mommy Points on how to save money for Disney World tickets and the Alaskan Air flight review. Good posts and the affiliate links so smoothly inserted that…you have a hard time bringing them up:-) At least some bloggers try to add some value instead of others who are mailing crap in along with serving affiliate links!
And you all thought the Million Mile Secrets (MMS) Hawaii trip report was over, NOT! It ends with a bang with a giveaway of such fantastic swag as 'luggage tags, perfume, etc…even a handcrafted candle". Seriously? 🙂
Okay, I am a little upset now. The last MMS interviewee Traveling With Grant is a young kid, newbie to the hobby, with lots of enthusiasm. I even featured/linked the interview here on my blog.  And I commented at MMS with something like "Let's see how fast it will be before YOU add affiliate links" and "I hope you have something to offer". Well, it did not take long! Just TWO days after the interview the dude comes up with a brilliant post "do NOT pay $349 for a whole year of United checked bag fees"and bang, take the affiliate link (to creditcards.com…yeah, you are on your own to find the specific UA card app link). THIS is what is wrong with our hobby. Newbies smelling $$ and starting their own blogs! Perhaps some people should just concentrate on their real job (if you don't have one, GET one and learn some marketable skills to help you for years!) and spare us all the helpful advice how to travel for "free"! The last thing this space needs is yet another blog pushing affiliate links without really adding anything useful or new to make the world a better place:-)  So I excuse all the tough crap MMS interview readers gave him:-) And I need to get my act together here before I kill myself laboring for love:-)
Here is a new blog with an interesting angle: Law and Travel. Travelblawg. Welcome Mark to the crazy world of blogging!