We bring you the Marriott new cards, how Finland rocks, visit the Mecca mega hotels, check out the Latte Index, watch a mesmerizing flying video, learn about the curse of young millionaires, invade the largest wine cellar in the  world  and we don't hold back with Blog buzzing!
TBB Blog Mission: To Entertain. Educate. Inspire. In That Order!
Good development for this hobby: Marriott International Signs New Co-Brand Credit Card Agreements with JPMorgan Chase and American Express.
Very interesting, I have never been to Finland yet. We don't get much action on it from the usual travel blogs. 18 reasons why Finland is the greatest country on earth. I had no idea the country has 179,584 lakes wow!
This is amazing, the Art of Flying. A brief, magnificent video of starlings flying in "murmurations," dense, undulating—well, murmuring—swarms.
Okay, this next one is fun. Not as fun as sex robots but…close hehe. 22 Kinky And Crazy Sex Facts To Mention At Your Next Bacchanalia. WTF is Bacchanalia anyway? This one below stood out, things you learn at TBB woohoo!
Cleopatra was an early innovator of the vibrator and was said to pleasure herself with the vibrations created from a box of angry bees.
Another good personal finance read by this blogger: The Curse of the Young Millionaire. I agree!
One of the biggest problems with becoming wealthy, especially when it happens really fast, is that people become overconfident and assume wealth equals better decision-making ability. If anything, more money often causes people to make worse decisions. Success early on in life can also give you a false sense of intelligence or skill.
My advice to any newly minted young (or old) millionaire would be the following:
Don't let your wealth define you or own you because it won't help your well-being as much as you think.
Don't allow wealth to own you.
Count your blessings and show gratitude on a regular basis — this will make you happier than the money.
There will always be people richer than you. Accept this as a fact of life and don't dwell on the circumstance of others.
One of the hardest things to do in life is to be satisfied with what you have.
These are huuuuuuuge. The Mega Hotels of Mecca.  There is some CRAZY construction plans underway. The one below being built now will blow your mind:
A mammoth new hotel is rising in Saudi Arabia's holy city Mecca. When completed it will have 10,000 rooms spanning more than 1.4 million square meters, and 70 restaurants catering to the most affluent of pilgrims from the Gulf and abroad.
Resembling a traditional fortress, the hotel Abraj Kudai consist of a ring of 12 towers soaring 45 stories into the sky. Atop its central tower will be one of the world's largest domes. Surrounding this dome will be five helipads. The world's biggest hotel will also feature a bus station, food courts, and a shopping mall on the lower levels and a ballroom housed inside the dome. The interiors, as expected, will be lavishly decorated.
This is pretty cool, the Latte Index. I am surprised Oslo is not on the list!
The largest wine cellar in the world is so large you can drive cars (slowly) through it. It holds millions of bottles of wine. Wheere is it? It is in Moldova where no Hyatt is nearby therefore no travel credit card salesmen expert bloggers go, sad!
Well, lets have another index since we posted about the latte one already. How about the price of haircuts around the world? And here comes Oslo, WTF!
BLOG BUZZ
This section is for advanced level hobbyists and veteran blog readers & personal rants & stuff
I am embarrassed to admit I burned 50k Skymiles for son's one way award Detroit to Madrid in early January. I could not do any better, not much flexibility in dates and it was his birthday present. With his mom's miles lol. Miles/points burned year to date now stand at 806,500. With a short trip to Greece coming up later this month for me…I better hurry up so I can hit a million again!
We all know there is a bubble in crypto currencies. We also have another bubble in premium travel rewards credit cards! Looks like another coming from Chase with Marriott, zzzzzzz.
Amazing how earth shattering the news that are blogged in this space lately! And of course the CSP follow up…which is followed by another travel thought leading story. Amazing!
The VFTW Mini Me dude of course has to keep up with such ground breaking type of stories…
It's Raining Poop! New Delhi Residents Blame Airlines for Toxic Downpour  – Live and Let's Fly
I need to stop looking at this poop!
Upgradedpoints.com, which came into being to sell some credit cards, has now gotten to the point of doing "reviews" of some really bad credit cards. And of course MilesCards quality content has slowed way down ever after they sold out too.
This space is just dying…
Mighty Travels is looking to hire a Head of Digital Marketing. Amazing this site and Milevalue are still around….
Things are not the same you guys over at Amex…

Like I said…
And I leave you with this…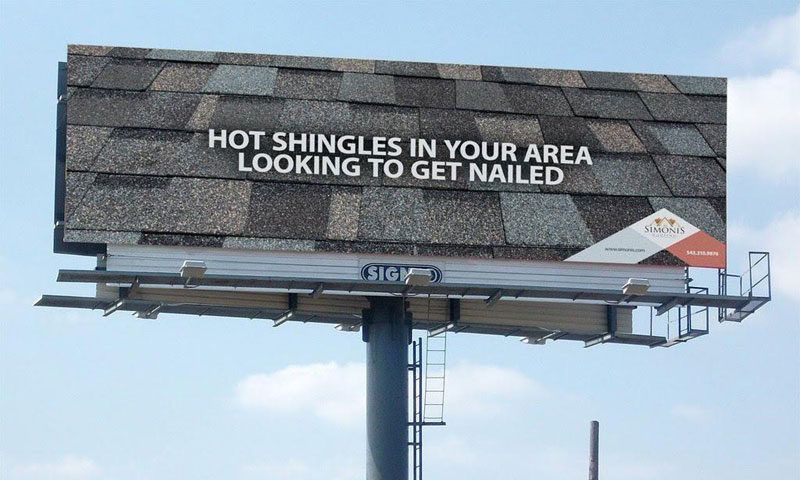 Check out my updated blog lists: Blogs I Love, Blogs I Like, Blogs To Ignore
TBB
travelbloggerbuzz@gmail.com
Follow TBB on Twitter @FlyerTalkerinA2
You can subscribe to TBB below, winners only!
Opinions expressed here are author's alone, not those of any bank, credit card issuer, hotel, airline, or other entity. This content has not been reviewed, approved or otherwise endorsed by any of the entities included within the post.