We bring you more details of the new Accor loyalty program, how hotel hackers steal your data, the improved Double Cash card is coming, money mistakes you can learn from, an amazing infographic with all the temperatures in the universe, how to transfer World of Hyatt points to other members, an account of the rise in one of those disturbing conspiracy type websites from its founder, an inspiring miracle in a bus, learn about Seinfeld and that's about it, enjoy!
TBB Blog Mission: To Educate. Entertain. Inspire. In That Order!
You like my blog? Send a link to someone please!
We have more details about the changes Accor is doing to its loyalty Le Club program. It has a new name ALL, as in Accor Live Limitless. Mostly positive additions it appears. We have a new elite Diamond level and yet another one "by invitation only". More ways to earn and burn with an emphasis on experiences. Should be interesting to watch, they have money to blow 🙂
I hope this is still there when son gets the signup bonus for getting the World of Hyatt credit card (insert imaginary affiliate direct link I never had and do not want to as I may turn into a credit card pumpingbitch too) 🙂 How To Transfer World of Hyatt Points to ANY Member. One word of caution when you do this via email: MAKE SURE everything you write on the transfer form matches EXACTLY the information in the WOH profiles as reps are ridiculously picky! #beentheredonethat
Hey, be careful with that hotel wifi ok? The Hotel Hackers Are Hiding in the Remote Control Curtains.
We are living in interesting times with all the changes around us. Including all the conspiracy crap with legions of screwed up people online in sites like 8chan. I read this interesting piece about the guy who was instrumental for its growth: Destroyer of Worlds. For the record, I am NOT a fan of this shit. Avoid it like the plague! You know I like not to veer away from controversial stuff. Still, reading this was very educational and last I checked…to educate was part of the mission of my blog!
This was a fun read. To entertain is part of the mission you guys: 30 Fascinating Facts About Seinfeld. My fav:
The cast found themselves in a bizarre feud with Roseanne Barr and her then-husband Tom Arnold when Louis-Dreyfus inadvertently parked in Arnold's parking spot on the CBS lot where both shows filmed. He left a note on her windshield that read "How stupid are you? Move your f–king car, you asshole!" which promoted the actress, alongside Alexander and David to confront him. After their encounter, she later found "a Polaroid of someone's buttocks left on her windshield and the word 'c–t' written in soap." Barr then took the feud public, calling JLD a bitch during an appearance on David Letterman's late-night show, adding derisively, "They think they're doing Samuel Beckett instead of a sitcom."
Guess what? To inspire is also part of the blog mission! And if you don't get inspired by this story, you probably do not belong here, go read The Points Guy where they are always excited to sell you travel rewards credit cards 🙂 Miracle on Dan Bus #4. Imagine, you drive a bus in Tel Aviv and in comes your….You won't believe what happened next! Seriously, this brought tears in my beautiful eyes you guys…
For your personal finance fix lots of you come here to get, here is an article that made me cringe all right 🙂 Cringeworthy money mistakes advisors have seen their clients make.
Amazing infographic about The Extreme Temperatures of the Universe!
We are now entering BLOG BUZZ, a section for advanced hobbyists and veterans of this fast imploding hobby and also a section where I go on and on about some stuff that happens in my life because it helps me feel better about myself.
Another hit for us into this churning thingie: Citi Moving from 24-Month Signup Bonus Restriction to 48-Month Restriction. Considering the severe posture this bank could take to imitate Amex, I guess it is not too bad. As in, it could have been much worse!
Another "huge" development in the miles and points world over the past weekend was the announcement by Citi that it will now allow Double Cash credit card holders to earn Thank you points. And there was no mention of the transfer ratio. So, a simple blog post would be a simple two sentence mention: "Double Cash card to earn Thank you points. Transfer ratio unknown at this point". But noooooooooooo! Here are the headlines of these blogs that make millions from unsuspecting readers who click on their affiliate credit card links:
View From The Wing – Wow: Citi's 2% Cash Back Card Will Let You Convert Points
One Mile at a Time: Citi Double Cash to Earn Thank You Points
The Points Guy: Citi's Double Cash Card Teases ThankYou Point Transfers Launching This Fall
Now lets see how many total affiliate credit card links the three blogs above managed to pack into each post:
VFTW: 8
OMAAT: 9
TPG: 8
Number of affiliate direct credit card links unleashed on you in the past 7 plus years: ZERO! No wonder my blog's conversions suck you guys lol! You can change that too you know by using my links…and now I feel dirty! 🙂
Another song by one of my all time fav bands playing in the Acropolis: Dead Can Dance – Amnesia.
Yesterday was a great day until…Lets recap: The Women USA Soccer National Team won another World Cup. Then the moron pseudo ultra leftist government in Greece was sent packing. And then…the USA Men Soccer National Team fell to Mexico in the Gold Cup final, so sad!
If you are interested to learn about the current political climate in Greece…and especially what the leftist Syriza government did in the last 4 years it governed, I have two links for you: this one and this one on the legacy of its young leader Tsipras. I think they are both Right (pun intended) on.
And I leave you with this…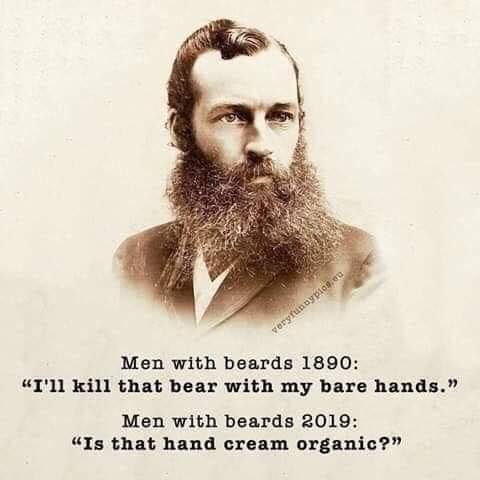 TBB
travelbloggerbuzz@gmail.com
Follow TBB on Twitter @FlyerTalkerinA2.
You can subscribe to TBB below, winners only!
Opinions expressed here are author's alone, not those of any bank, credit card issuer, hotel, airline, or other entity. This content has not been reviewed, approved or otherwise endorsed by any of the entities included within the post.