We bring you the new AMEX Business credit card game changer, TSA PreCheck expands, the most religious countries, Delta will let you buy upgrades after ticketing, where to go and pay the most for dining, register for promos for Avios and Jet Blue miles, visit an airplane bone yard and more!
TBB Blog Mission: To Entertain. Educate. Inspire. In That Order!
You may have noticed the BIG news of the day yesterday? Amex, tired from getting beat up from its competitors, finally WOKE UP and took action by introducing a, please allow me, game changer of a business card: No annual fee, 2% Membership Rewards points up to $50k spend, points transferable to airlines/hotels, it does NOT count as 5/24 for Chase cards AND 20k MR signup bonus #wow.
Yes, the card is available with my links and yes my wife applied and was approved already #winning. I will apply over the weekend. What I found very surprising was that the public offer in the Amex site did NOT have the 20k signup bonus; it is usually the other way around! Best post to read about the card is this one by Rapid Travel Chai: Out of the Blue: Amex Launches Awesome 2x No Annual Fee Business Card. You know it is a game changer when DansDeals calls it a "spectacular new card offering"…finally! And Frequent Miler placed it at the top of its "Best Rewards for Everyday Spend" cards too.
On top  of that we had increased offers on the Gold and Platinum Amex Delta cards too for 60k and 70k Skymiles. You can read this post what you can do with 70k Delta Skymiles.
For the latest BEST OFFER cards available with my links please SEE THIS POST by BestOffersPatrol.
And please, KNOW what you are doing with credit! If you have credit card balances or ask what is the interest rate on the card, this game is NOT for you! TBB readers NEVER EVER pay interest to the bank, understand? We only take 🙂
Support SMALL bloggers who add value to your life. It does not have to be me! Without this support we.go.away! Thank you.
Enough selling with the banner link you guys. Lets get back to TBBing now…
If you are big into online shopping, there are some great bonuses for Avios during the Triple Avios Week.
If you fly Jet Blue out of any New York City area airports, you should register now for this promotion.
TSA PreCheck added 7 new airlines, it now has 37. Many of us have a premium travel rewards credit card and we can get Global Entry for free. This gives us a Trusted Traveler number which we enter into the airline profile and voila, we have the TSA Precheck added to our boarding pass each time we fly #awesome.
Delta will allow you to upgrade any flight after ticketing. Hey you doing mileage runs still, LOL!
Most expensive cities in the world for dining. Sometimes I check these lists so I can go…WTF!
Mapped: The world's most and least religious countries. Very interesting.
Your personal finance fix: Imagine if everyone in the world had a fiduciary duty to act in your best interest. Okay, this is really funny. You know what is funnier? These commercial bloggers trying to sell you a card they do NOT get paid for. Bwahahahahaha #itwillneverhappen
Just LOVE this shot…
This may be a repeat, I don't remember. There is something about airplane bone yards…
BLOG BUZZ
This section is for advanced level hobbyists and veteran blog readers & personal rants & stuff
If I had a card click for every time I feature something here in my blog and then magically it appears in another blog…
That MMS guy is looking…to find…God..or something…smh.
Thanks to the reader who sent this one in to TBB World Headquarters—->my home office with IKEA furniture in the basement lol.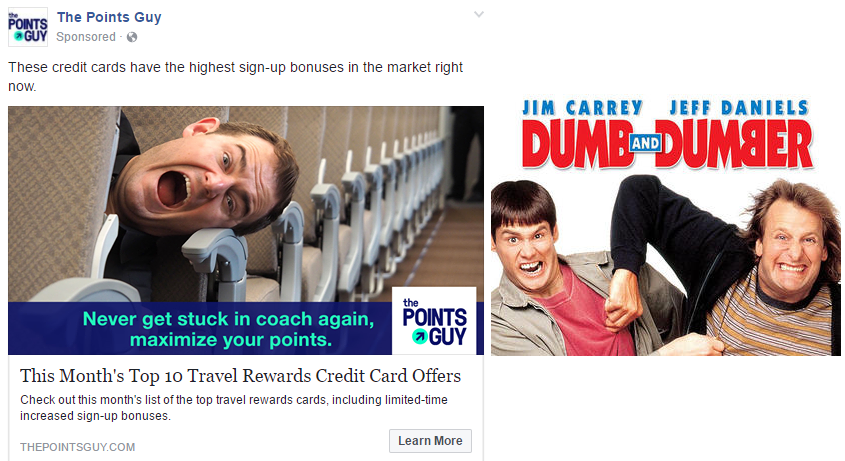 Yes I do some selling here. But it.does.not.compare.to.this.plastic.fest! #justsaying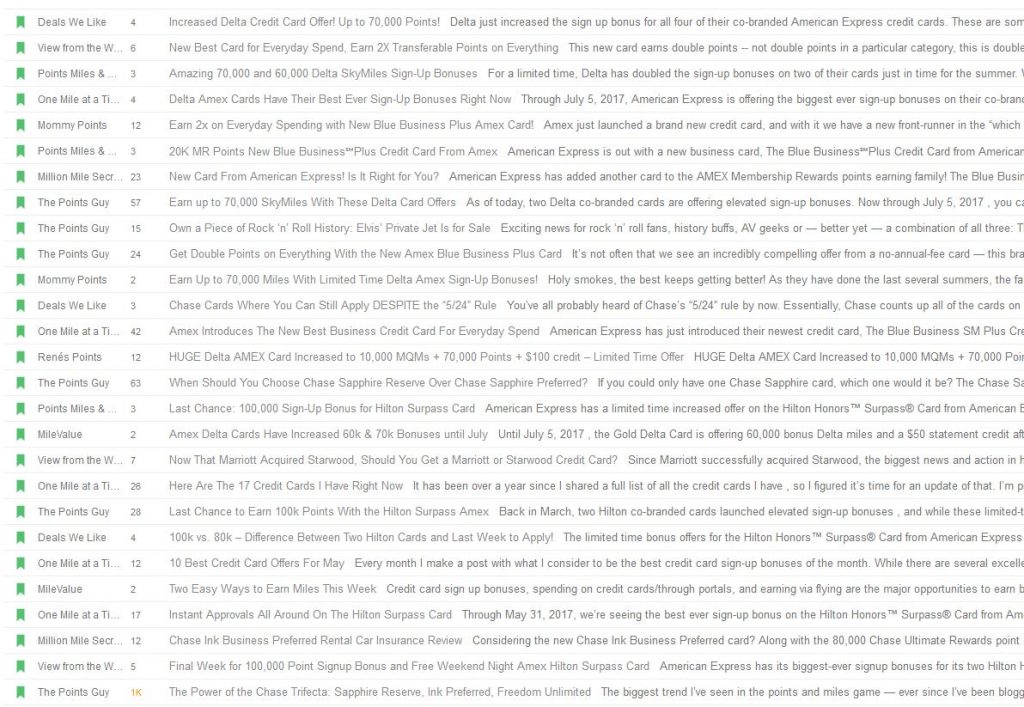 And I leave you with this…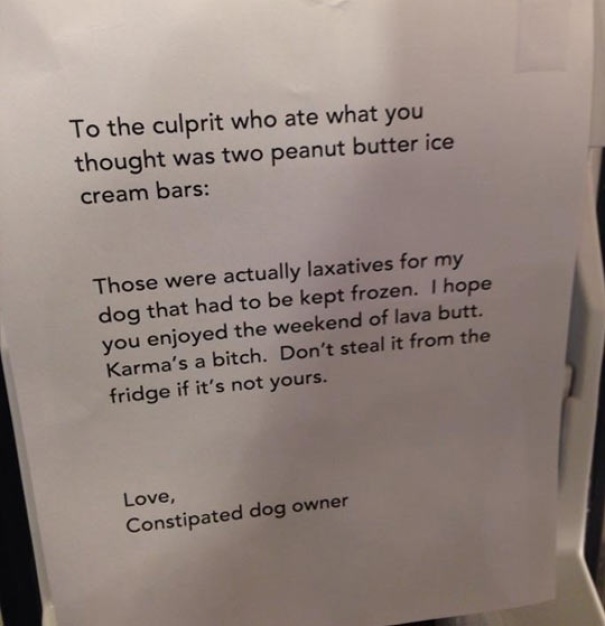 Check out my updated blog lists: Blogs I Love, Blogs I Like, Blogs To Ignore
TBB
travelbloggerbuzz@gmail.com
Follow TBB on Twitter @FlyerTalkerinA2
You can subscribe to TBB below, winners only!
Opinions expressed here are author's alone, not those of any bank, credit card issuer, hotel, airline, or other entity. This content has not been reviewed, approved or otherwise endorsed by any of the entities included within the post.