We bring you two new United Card Offers, get to know StatusMatcher, the brutal Math of Debt, more on AA Shutdowns, a new IHG Rewards card offer, a tax calendar, introduce to you a traveling on a vespa blog, airlines holding back seats, a trip report full of lava from Hawaii, huge errors guiding you to my links across America, the latest casualty stats from road travel, watch a huge dust storm, browser market shares, how Venezuelans flee, shameless Rudy, learn about treasure hunters, how all big sites are now pumping credit cards…and here I am struggling to hit 10 for the third month in a row…If I don't this month I quit! Or they quit my links lol. So, enjoy this baby and tell your friends as I don't do SEO stuff…I ain't got the time because I bring you another post I am proud of! Whateveh, thanks for reading!
TBB Blog Mission: To Educate. Entertain. Inspire. In That Order!
Support TBB by applying for CREDIT CARDS and visiting our

LINKS

!
You like my blog? Send a link to someone please!
MILES & POINTS
What is StatusMatcher – what match can you get from your existing airline/hotel status. If you happen to have any elite status maybe you should spend some time in this website to see how you can leverage it.
Some interesting findings in this Wall Street Journal article ($paywall):  The Best Seats Airlines Hold Back From Frequent Fliers. U.S. airlines have gotten particularly stingy in offering international business- and first-class seats for the lowest available number of points or miles. Lets zero in on some of them:

United had two seats available at the Saver level on only 4% of the queries made. Jay Sorensen, president of IdeaWorks, calls that result "a heart-stopping statistic." Delta was only slightly better, at 14%, while American came in at a somewhat more respectable 28%.
The poor showing by U.S. airlines reflects, in part, the major increases some airlines have made in the number of miles required for awards. Some airlines have relabeled their standard prices in miles as saver rates and added a more expensive, less restricted redemption level. Delta and United have stopped publishing mileage award charts and moved to dynamic pricing where the price in miles can vary, typically moving in concert with the cash price for a ticket.
More than that, Mr. Sorensen thinks part of the limited availability reflects the windfall some airlines receive from credit card companies who buy miles to give to customers as loyalty rewards for card use. The credit card deals put billions of additional miles into circulation, chasing the best seats. Demand goes up, but supply doesn't. [Thanks to The Points Guy credit card sales operations I guess!]

TRAVEL
Another nice DansDeals trip report: Chasing Lava in Hawaii. Love the photos.
I had no idea about this. The Forgotten Giant Arrows That Guide You Across America.
In 1924, the federal government funded enormous concrete arrows to be built every 10 miles or so along established airmail routes to help the pilots trace their way across America in bad weather conditions and particularly at night, which was a more efficient time to fly.
No comment needed about this:
Just discovered a Greek couple traveling the world in a Vespa and their blog is titled of course
Around the World on a Vespa
! Nice videos from very remote places, Congo anyone?
PERSONAL FINANCE
Just some thoughts…
There is so much cash out there looking for a home. My industry is awash in it and so many colleagues are getting offers to sell their firms at multiples no one thought were possible some time ago. Financial technology #fintech firms are also the same and probably even worse in what they are willing to throw to founders who are willing to cash out. Even low tech boring companies are getting approached with buyout offers. Obviously this is not happening with my blog lol.
The 2019 tax season is getting underway next Monday. The forms/schedules have been streamlined from the awful way they were back in 2018. So, it should all go much smoother.
If you were looking for something like this: 2020 Tax Calendar: Important IRS Tax Due Dates and Deadlines.
I am very anti debt, you may have noticed 🙂 Don't get me started…so here is a good article about debt: The Math of Debt. I love this graph!
ODDZ & ENDZ
Wow! Drone footage shows massive dust storm sweeping across central New South Wales.
Another one of these things where you press play and go wow! Animation: Internet Browser Market Share (1996 – 2019). RIP to Netscape and Internet Explorer. Actually, just Netscape.
The Fog of Rudy. Whatever happened to this guy? Well, after you read this you will understand this guy was flawed since way back…
Los Angeles Times journalists embed themselves among Venezuelans fleeing their imploding country. It is so sad to see this! Blankets, canned tuna and faith in God — how fleeing Venezuelans survive.
Fascinating article about what really happens when you discover a treasure. Deep in the sea. Where exactly it is located and under which jurisdiction it falls. Yeah, it is complex, surprising and, like I said, fascinating. Treasure Fever.
BLOG BUZZ
We are now entering BLOG BUZZ, a section for advanced hobbyists and veterans of this fast imploding hobby and also a section where I go on and on about some stuff that happens in my life because it helps me feel better about myself.
I am seeing so many blog posts about inconsequential minor crap that bloggers have templates to just cut and paste. Stuff like stupid Amex offers, diaper sales, Southwest/JetBlue sales, buy miles/points sales, weather waivers, "shocking" airliner incidents, the next IHG Pointbreaks sale, the next store gift card sale, etc. Of course never ending blog posts about supposedly last chance amazing credit card offers that amazingly come back, the phucking Southwest Companion Pass that bloggers will not rest until they kill that too, posts about meetings where you pay business men bloggers to teach you how to travel for free supposedly…after you pay the meeting fee, Delta flash "sales", credit card "reviews" where the recommendation is always to apply for the cards to earn the pushers sales commissions, reviews of flights and hotel rooms/suites, blah blah blah to oblivion. I need to redo my Blogs I Like list and just cut it way down. Or maybe I am just getting over this after all these years. It's not as fun as it used to be…
We get an update on the AA Shutdowns due to the AA mailers situation. Likely not the final one. Ouch! And your options sure suck pondering what's next: Planning & Strategy in the Face of an AA Lockdown.
There goes another one: Alliant to cap cash back at $10K spend / month.
Blogging is really hard you guys. I am seeing this more often lately, bloggers pivoting to newsletters. If you want to learn why it is so hard keeping up with a blog and what I go through here for peanuts, you should read this blog post by asthejoeflies "Why a newsletter?"
Congrats to CNNunderscored for reaching #1 with its post about the "Best" credit cards of 2020 for the number of affiliate credit card links in a single post: 71 Seventy-one. And all of them leading to The Points Guy links too lol. I think it will be successful…commercially that is because so many suckers read CNN and TPG! And here I am beating myself up for a few clicks…And I thought if you put your readers first they will find your blog and then….whatever. Enjoy my blog while it lasts. It will be close I think to see if we save the Wednesday posts around here as my wife went in for a credit card using my links 🙂
Everyone is getting in on selling plastic, not just CNN. We now have CNBC too with, please sit down, CNBC Select. They sure know how to pick names for pumping plastic operations taking advantage of their parent brand. Or whoever owns them? Maybe it is The Points Guy behind them all LOL. People fall for crap like this you guys, wow!
I taught my bridesmaids how to travel hack my bachelorette party using credit cards
Like I said, most readers who think they are getting objective advice reading these are SO mistaken. If they had a clue…if they only read TBB….yeah, right. I need to move on me thinks…
And I leave you with this…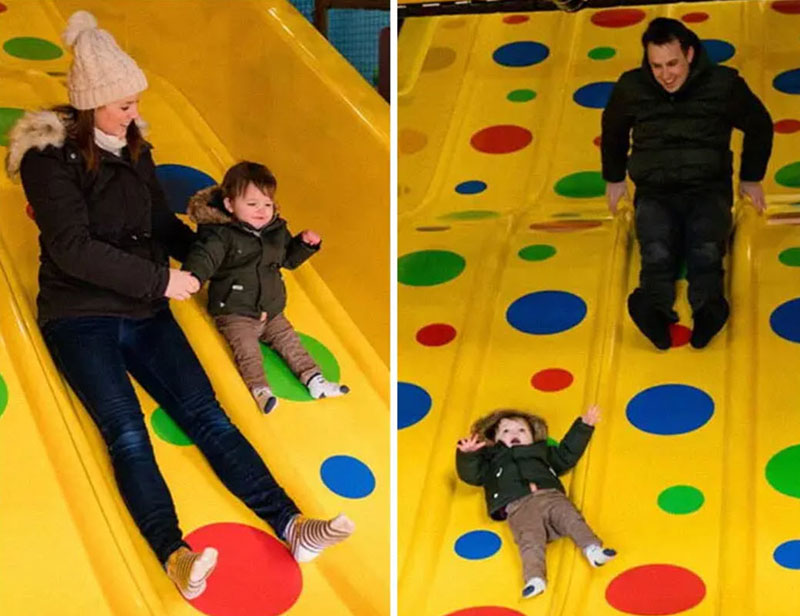 TBB
travelbloggerbuzz@gmail.com
Follow TBB on Twitter @FlyerTalkerinA2.
You can subscribe to TBB below, winners only!
Opinions expressed here are author's alone, not those of any bank, credit card issuer, hotel, airline, or other entity. This content has not been reviewed, approved or otherwise endorsed by any of the entities included within the post.