We bring you more news about overcoming Covid-19, we get more elite extensions, the PPP relief madness, more on the new pandemic economy, we beat up on morons, some of the latest best credit card offers, we travel to museums and Chiang Mai, amazing photography as always, we meet a team that rescues NAVY Seals, some can smell people with Parkinson's and a lot more I can not type because I already spend way too long here and the conversion clicks have vanished and I am already thinking of joining Mile Nerd and posting once a week or a month or whatever.
TBB Blog Mission: To Educate. Entertain. Inspire. In That Order!
Support TBB by applying for CREDIT CARDS and visiting our

LINKS

!
You like my blog? Send a link to someone please!
COVID-19
This is a good timeline: 100 Days That Changed the World. Sometimes it feels like we are in a science fiction movie…so weird.
Must read Twitter thread on the virus by a virologist.
Another interview by Larry Brilliant: How society can overcome covid-19.
These are amazing: Photos from the 1918 Spanish Flu pandemic.
I think we may be seeing more of this ("test and trace") in our future: The Technology That Could Free America From Quarantine. It is our cell phones. Brace for a battle for privacy…
The technology and privacy challenges of tracing will nonetheless be complex, and could normalize a level of surveillance that might seem totalitarian. If we want to get it right, we should learn from the experiences of other countries. In eastern Asia, tracing has already become a part of daily life.
There are three lessons: 1. First, test and trace seems to work—period. 2. …the sheer amount of information made available by tracing apps will be tantalizing for power-hungry governments and data-hungry corporations to monopolize, 3. …the virus creates a dilemma of data.
Compared with our life just six weeks ago, smartphone tracing might seem like a violation of our dignity and privacy—and compared with our life six years from now, I hope it will be. But compared with our present nightmare, strategically sacrificing our privacy might be the best way to protect other freedoms.
This is great stuff, a Q&A at Wired: We Are in the Midst of This Coronavirus Outbreak—Now What? If you wanted to read just one article today with some answers to questions you probably have, this is the one.
Everyone is all out screaming about them "wet markets' in China. The issue is NOT so simple. Here is a contrary opinion: Why Shutting Down Chinese 'Wet Markets' Could Be A Major Mistake.  Please take some time to read, it is very educational. As is a lot of what makes into my blog of course!
I have been saying that science will save us! The Rising Heroes of the Coronavirus Era? Nations' Top Scientists. You should read about the Greeks in this article! Seriously, I am more shocked than everyone how amazing Greece has handled this!
I wish we could stop this but… Why smart people believe coronavirus myths.
Even the simple repetition of a statement – whether the same text, or over multiple messages – can increase the "truthiness" by increasing feelings of familiarity, which we mistake for factual accuracy. So, the more often we see something in our news feed, the more likely we are to think that it's true – even if we were originally sceptical. [Think about it, Hillary's emails, Hunter Biden, Russian hoax, etc….this shit works!]
And an inspiring one from a Holocaust survivor: My Cousin Jack Survived the Unimaginable. Here's His Advice for Right Now.
Amazing data flow tracker: Tracking the spread of the novel coronavirus.
MILES & POINTS
HOT CREDIT CARD OFFERS: New: The CitiBusiness AAdvantage Platinum now offers 70k AA miles. There is an offer for the United Explorer card offering 60,000 miles. The IHG Rewards Club card offering 140k points too, highest ever. For a standard workhorse card I recommend the 60k Chase Sapphire Preferred card. For a standard premium card I recommend the 50k Chase Sapphire Reserve card. For a standard 2% cash back card I recommend the Citi Double Cash card. Available with my links. Lets move on!
If you decide to go for it, please apply with my links…you can be second this month! Is The Blue Cash Preferred Card The Best AMEX To Have Now? $250 Welcome Bonus, 6% Back On Groceries, And Return Protection.
Having a hard time doing your minimum spending to get your signup bonus now that you are stuck at home? How to Get a Chase Minimum Spend Extension & Why You Should Ask For One!
They are all doing this…except AA so far! Alaska Airlines Elite status updates & frequently asked questions related to COVID-19. Marriott Bonvoy extended elite status until 2022 as well. And then…it was Air Canada too! As I said, many are doing it, Singapore Airlines too—->great, I had some miles expiring in June, they will now expire in December. What if your November award flights get canceled…what happens to the redeposited miles which were supposed to expire back in March, anyone?
More Citi Premier card changes: Citi Adding Grocery Stores & Restaurants To 3x Category, 3x Travel Structure Changing.
Miles and points hobbyists traveling right now, LOL.
TRAVEL
Lufthansa is taking the most drastic measures of all airlines, do they know something we don't? Lufthansa cuts fleet, says passengers won't come back for YEARS.
If you go to Chiang Mai: Perfect 4 Days in Chiang Mai Itinerary for First-Timers.
Lets travel to the coolest looking museums. Excuse me, I mean, lets look at some cool looking museums one day we can travel to!
Heard of the Caprivi Strip? Well, now you have! Take a look at the map, so weird. See the things you learn at TBB!
The country of Namibia has a sizeable landmass with an enviable coastline by the South Atlantic Ocean. Yet, a thin sliver of land, no more than 32 kilometers wide, protrude eastward for about 450 kilometers from the north-eastern corner of the country towards Zimbabwe, seeking something it doesn't have. This odd finger-like intrusion is called the Caprivi Strip, after German Chancellor Leo von Caprivi, who negotiated the acquisition of the land with the United Kingdom in 1890.
PERSONAL FINANCE
There is so much going on with all the aid legislation that is now trying to find its way to the rightful recipients: F.A.Q. on Coronavirus Relief for Small Businesses, Freelancers and More.
This is a must read. Shockwave. Not very optimistic in its conclusion…as a natural born optimist I do not agree with the conclusion. But the information laid out is excellent!
ODDZ & ENDZ
I had no idea this was even possible! This Woman Can Smell Parkinson's. It Might Help Lead To Earlier Treatment.
Amazing photography: Traffic Lights.
The Visual Capitalist with two awesome infographics:
How COVID-19 Has Impacted Media Consumption, by Generation
The Pandemic Economy: What are Shoppers Buying Online During COVID-19?
BLOG BUZZ
We are now entering BLOG BUZZ, a section for advanced hobbyists and veterans of this fast imploding hobby and also a section where I go on and on about some stuff that happens in my life because it helps me feel better about myself.
I received an email from Autoslash. Headline: "The Best Credit Cards with Zero Interest". How sad is that?
For a moment, the TBB comments resembled the good old days when Ingy was obsessed with my blog. But last Monday apparently Dan of DansDeals had some time in his hands when I called him out for rating Trump 3 out of 10 in how he handled the Covid-19 situation while raging against the Chinese and spreading some crazy conspiracy crap. Hopefully the comments were educational and enlightened you all with some diverse ways of thinking, which is always good.
Only very mentally sick demented individuals will find time in the middle of a global pandemic with so many dying to tweet about…ratings! But no, let's talk about sleepy Joe smh…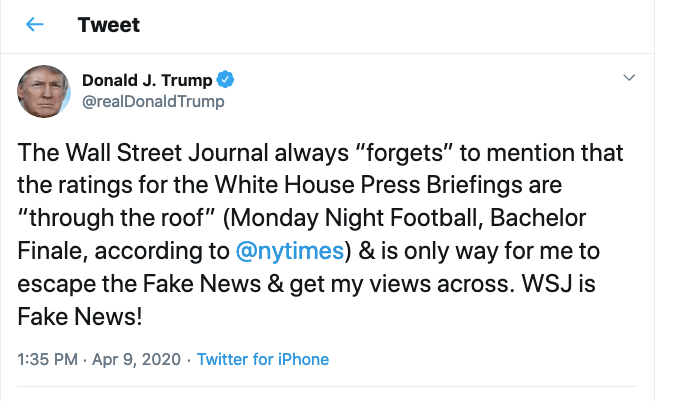 This photo of Wisconsin voters voting amid a global pandemic is probably the best photo right now capturing what is going on…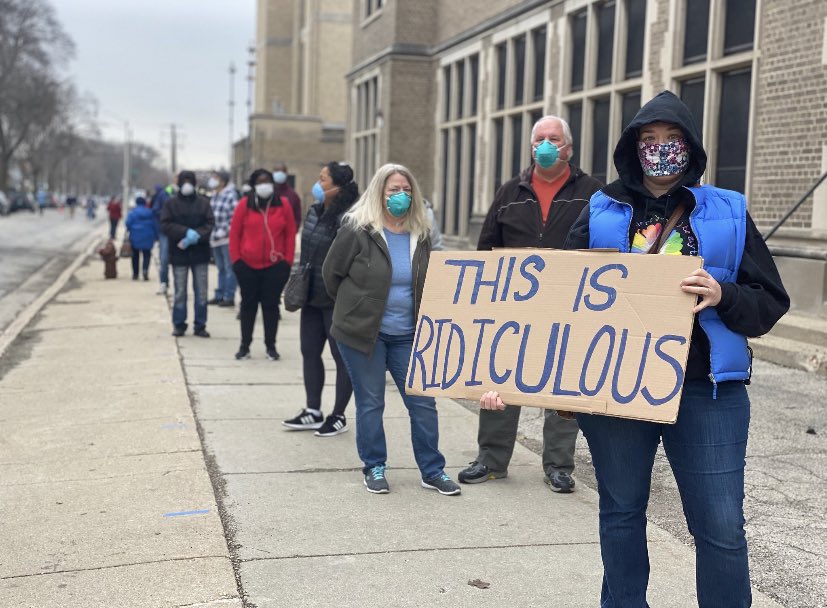 WTF is wrong with these clowns? Meet the new White House press secretary you guys…
A Detroit techno legend, Kevin Saunderson, tested positive for Covid-19, phuck!
Kevin Saunderson – Rock to the Beat
And I leave you with this…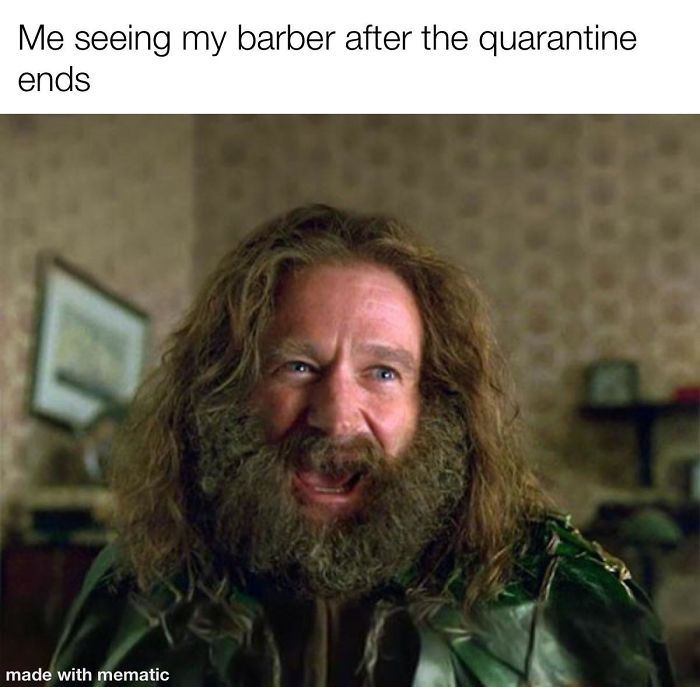 TBB
travelbloggerbuzz@gmail.com
Follow TBB on Twitter @FlyerTalkerinA2.
You can subscribe to TBB below, winners only!
Opinions expressed here are author's alone, not those of any bank, credit card issuer, hotel, airline, or other entity. This content has not been reviewed, approved or otherwise endorsed by any of the entities included within the post.