We bring you the pandemic timeline, AA elite extensions, Citi cards trio, listen to Radio Garden, amazing alcohol data in charts, the best Covid-19 coverage online, a new World of Hyatt credit card promotion, the airline industry gets bailed out, disinfecting historic sites, a company keeps buying fighter jets, a map of where the ultra wealthy live when I could do a map where the ultra poor bloggers live and mark my home instead please don't laugh, we beat up on Putin, a really sad story about a brilliant coder and lots more always free and really I have no idea how long I can keep blogging here…
TBB Blog Mission: To Educate. Entertain. Inspire. In That Order!
Support TBB by applying for CREDIT CARDS and visiting our

LINKS

!
You like my blog? Send a link to someone please!
Brought to you by the amazing TBB Amazon link! This blog is published every Monday and Friday. For now…
I have lots of awesome links for you for the weekend, enjoy!
COVID-19
This is a detailed Timeline of the Coronavirus Pandemic and U.S. Response. I rate our response 0/10, you?
Lets take a trip back and relate it to the latest pandemic: The Invisible Killers.
Yeah, really? If only we were not warned … Why we find it difficult to recognize a crisis. This is from Psychology Today. Optimism bias, groupthink, functional stupidity and stuff like that.
This is a must read imho. Our Pandemic Summer. The author makes a case for…not getting back to normal for a while.
…the only viable endgame is to play whack-a-mole with the coronavirus, suppressing it until a vaccine can be produced. With luck, that will take 18 to 24 months. During that time, new outbreaks will probably arise. Much about that period is unclear, but the dozens of experts whom I have interviewed agree that life as most people knew it cannot fully return. "I think people haven't understood that this isn't about the next couple of weeks," said Michael Osterholm, an infectious-disease epidemiologist at the University of Minnesota. "This is about the next two years." The pandemic is not a hurricane or a wildfire. It is not comparable to Pearl Harbor or 9/11. Such disasters are confined in time and space. The SARS-CoV-2 virus will linger through the year and across the world. "Everyone wants to know when this will end," said Devi Sridhar, a public-health expert at the University of Edinburgh. "That's not the right question. The right question is: How do we continue?"
BREAKING: Donald Trump apologizes! Yeah, just kidding, has he ever apologized?
Fascinating. From a Chinese doctor. I Spent Seven Weeks in a Wuhan ICU. Here's What I Learned. God bless all these brave medical personnel everywhere!
This will move you. It moved me. To tears. Can you imagine the pain of this woman? Phuuuuuuck! 'Unimaginable' pain: Coronavirus robs Michigan woman of whole family. The image of her waving goodbye to the cars passing by paying their respects is…haunting.
In three days last week, Brown lost her husband and son, Freddie Lee Brown Jr. and Freddie Lee Brown III, to the novel coronavirus. "There's not even a word created to describe my pain. It's unimaginable," she said. The younger Freddie — her "Boopie," her "Sonny Redd" — was her only child, so Brown's family is all gone now. If the two losses weren't excruciating enough, COVID-19 comes with other tools of torture. It has ravaged every stage of Brown's torment, from the illnesses to the deaths to the grieving. She couldn't comfort her husband and son. She couldn't say goodbye. Even in death, the virus hasn't relinquished its hold. It made a mockery of funeral arrangements Friday. And it deprived Brown from receiving what she needs most right now, which is a hug. "You feel helpless," said Andy Torok, who coached the younger Freddie when he played football for Grand Blanc High School. "You can't go to the house and tell them it's going to be all right."
Many things will change in our life, no one doubts that anymore. And most likely This Is The End Of The Office As We Know It. And more of us will be working from home for sure. Open space cubicles? Never mind. Demand for office will likely not increase. And WeWork type coworking arrangements? Will likely stick around but with many changes as well. Brace yourselves!
Another long must read piece: Stretching the International Order to Its Breaking Point.
COVID-19 is the fourth major geopolitical shock in as many decades. In each of the previous three, analysts and leaders grossly underestimated the long-term impact on their society and on world politics……COVID-19 could end globalization as we know it, particularly if the pandemic is prolonged. And lots more about possible geopolitical changes you guys.
We are all becoming experts at this stuff thanks to my blog that brings you the best…I could be posting about "exciting" "mystery" shopping bonuses for miles. Or comparing "exciting" travel rewards cards or stuff like that. It could help my conversions, no doubt! But.I.Just.Can't. So, lets learn some more things then ok? Cambridge virologist explains what we do and don't know about Covid-19. You read this and you just realize…there is so much we still don't know about this virus. Oh, since this has come up and I like contrarian views so I can fight it out in the comments section while I could be doing something about the non existent conversions (sad lol):
Is the data from China trustworthy?
Yes, there is very good data. The studies that have been done are excellent and so rapidly produced, but it is all about the context in infectious diseases. There will be some genetic differences in the way that we respond to diseases. That's not unheard of.
What we are doing now, staying home, is working: "Strong Evidence" That Social Distancing Is Working to Slow the Spread of Covid-19.
MUST READ Twitter thread about the US President. I share the same views as you may have noticed. God help us all!
MILES & POINTS
HOT CREDIT CARD OFFERS: New: The CitiBusiness AAdvantage Platinum now offers 70k AA miles. There is an offer for the United Explorer card offering 60,000 miles. The IHG Rewards Club card offering 140k points too, highest ever. For a standard workhorse card I recommend the 60k Chase Sapphire Preferred card. For a standard premium card I recommend the 50k Chase Sapphire Reserve card. For a standard 2% cash back card I recommend the Citi Double Cash card. Available with my links. Lets move on!
I wish I could share the enthusiasm about Citi's awesome trio: Double Cash, Premier, Rewards+. Citi's transfer partners suck in comparison to Chase and Amex but that is just my opinion.
If you have the World of Hyatt credit card: New Hyatt Card Promo Lets You Earn Elite Status Faster – All From Home. Yeah, you can spend your way to Globalist elite status but that requires a crazy amount of spend which is likely not doable if you are staying home due to the coronavirus. If you are out there doing this spending going around to places…stop being so irresponsible, come on! I read somewhere that the World of Hyatt credit card will give ten elite nights instead of five, even if the application still says just five. Oh, the card signing bonus is still 50,000 points and you can get it here.
Finally, American Airlines responded and added a few minor bennies at us: American Airlines Extends Elite Status, Admirals Club Membership & More.
Elite status for AA members will be extended until January 31st, 2022
Elite qualification requirements will be reduced for 2020 (see table below)
Admirals club memberships that have been purchased from American will be extended for six months
Spend on eligible co-branded credit cards will count towards Million Miler status ($1 = 1 mile)
Award reinstatement fees will be waived for travel through September 2020
$400 credit for future travel on American Airlines Vacation packages for elite members (requires $2,500+ spend)
Good for my son who keeps his Platinum Pro status until 1/31/2022. And if he ever gets back in the air he has a good chance to hit the lower Executive Platinum numbers this year. Interesting addition for the spend on AA credit cards to count towards Million Miller status…it has been so long that this was around, maybe 10 years or so! But be careful with the security folks at AA, they are brutal #warning. I was excited for that $400 vacations travel credit until…the fine print revealed it required $2,500 spend lol. And be careful on the changes to the award change fees!
And Southwest followed: Southwest Extends Companion Passes By Six Months, A-List By 12 Months & Gives Boost For Elite Qualifying. Looks stingier…And that now leaves just JetBlue if anyone cares anymore.
Wyndham joined the crowd as well: Wyndham Announces Elite Status Extension, Gold Status For Essential Workers & More. Zzzzz….
I read this WSJ article before every blogger did. I could have posted about it first but…I now post twice a week. Because this is a hobby and the conversions picture is getting worse and worse, sad! United, Delta Weigh Selling Miles Early to Raise Cash in Coronavirus Crisis. WSJ has a paywall, sorry. Not much to add here. Nothing set in stone. It all depends on the airline bailout terms and…the virus.
TRAVEL
This will give the airlines some time but…Death of the Airline Industry Delayed. Do you see yourself flying in an airplane anytime soon? I didn't think so.
Yeah, how surreal indeed! The Surreal Sight of Disinfecting Historic Sites.
I was going to post about this first like that WSJ article…instead I had to wait until…Friday. What a story! A 64-year-old man accidentally ejected himself from a fighter jet at 2,500 feet.
Are you bored?
How Boredom Can Inspire Adventure
.
While held in a POW camp in 1942, Felice Benuzzi hatched a plan to successfully break out and climb Mt Kenya. Perhaps his story can inspire all of us stuck at home to dream big. 

For my aviation geeks! This Man Owns The World's Most Advanced Private Air Force After Buying 46 F/A-18 Hornets. Wow!
Amazing how they make this stuff with ice! Giant Ice Train Sculpture in Harbin, China.
PERSONAL FINANCE
There was some major stuff that went down in the markets recently, you may have noticed? It is all explained here very well: How coronavirus almost brought down the global financial system. Must read imho.
Ok, maybe this link and the prior one belonged in a different section? How COVID-19 will change the nation's long-term economic trends, according to Brookings Metro scholars. Time will tell…
Well, the circles are probably a little smaller now…Mapped: The World's Ultra-Rich, by Country.
ODDZ & ENDZ
Amazing site! Go around the world and zero in on any location to hear its live radio stations, you are welcome:
Another amazing find, wow! Alcohol Consumption by Our World in Data. You will be amazed by all the charts you will find when you click "All our charts on Alcohol Consumption".
This dude is playing the long game: Putin's Long War Against American Science. A decade of health disinformation promoted by President Vladimir Putin of Russia has sown wide confusion, hurt major institutions and encouraged the spread of deadly illnesses.
God bless this guy! Anonymous donor gives every household in an Iowa town $150 in gift cards for food.
Ok, another amazing find, I am on a roll. Just never in a conversion roll lol. The Devastating Decline of a Brilliant Young Coder. Oh man, when I started reading this…I had no idea it will turn this way, I just thought it was another person and how money got to his head. I feel so sorry for him and his family and wish them the best. Do not wish this to your worst enemy. Brace for it, you have been warned.
BLOG BUZZ
We are now entering BLOG BUZZ, a section for advanced hobbyists and veterans of this fast imploding hobby and also a section where I go on and on about some stuff that happens in my life because it helps me feel better about myself.
Every day is like every other day…
I go out once a week. Yesterday I went to the gas station and filled up my gas tank for only $24 (used to cost between $36-$38). Then went to pick up my farm share program (enrolled in this for the first time) and then went to the grocery store. Living close to the edge you guys!
My daughter's college pick is finalized as she is going to the University of Michigan in the Fall. She declined Indiana University and Boston College, was deferred by New York University and was rejected by UPenn. Thumbs up for in-state tuition, hooray! Bummer that there will be no prom or high school graduation ceremony. And I am afraid freshman year in the college dorm may not happen either. Phucking virus!
And I leave you with this…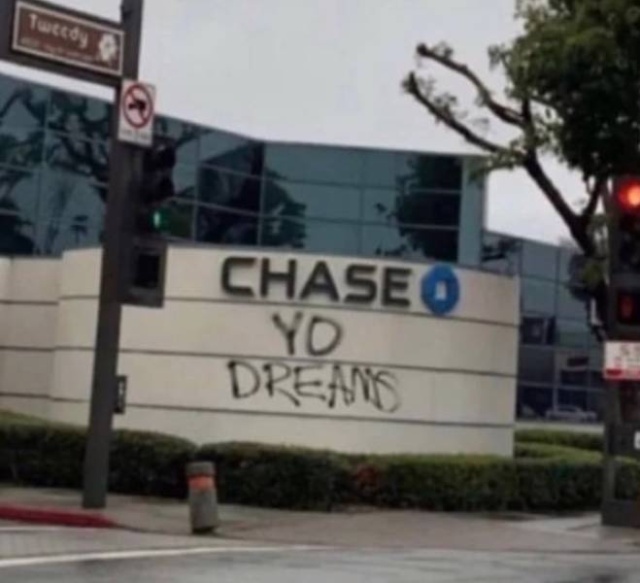 TBB
travelbloggerbuzz@gmail.com
Follow TBB on Twitter @FlyerTalkerinA2.
You can subscribe to TBB below, winners only!
Opinions expressed here are author's alone, not those of any bank, credit card issuer, hotel, airline, or other entity. This content has not been reviewed, approved or otherwise endorsed by any of the entities included within the post.