We bring you the TBB Best of Web links: an important story about the Kevin Love panic attack, a deeper look into the Amazon Bezos philanthropy, a vicious beat down of cryptocurrencies with a "shocking" video (lol), a magnificent world history lesson and awesome 2018 Sony world photography award winners.
TBB Blog Mission: To Entertain. Educate. Inspire. In That Order!
As always, click on the headline to be taken to the original source. Sometimes I insert my incendiary comments on article excerpts between [brackets].
If you enjoy my blog, please pass it on to someone you care about so they can enjoy it too. If you don't enjoy it and still read or troll the comments, you have issues, please seek help.

Thanks to all readers who have been supporting the site with your credit card, Amazon shopping and donation clicks, greatly appreciated.
This is written by Kevin Love, NBA player of the Cleveland Cavaliers. He talks about his recent panic attack and how that led to discovering more about himself and his mental health. I think there is a great message in this post. And the headline is just perfect. Stop clicking on other bloggers' clickbait headlines please, fight Dangerous Bullshit!
I want to make it clear that I don't have things figured out about all of this. I'm just starting to do the hard work of getting to know myself. For 29 years, I avoided that. Now, I'm trying to be truthful with myself. I'm trying to be good to the people in my life. I'm trying to face the uncomfortable stuff in life while also enjoying, and being grateful for, the good stuff. I'm trying to embrace it all, the good, bad and ugly
Everyone is going through something that we can't see.
Mental health isn't just an athlete thing. What you do for a living doesn't have to define who you are. This is an everyone thing. No matter what our circumstances, we're all carrying around things that hurt — and they can hurt us if we keep them buried inside. Not talking about our inner lives robs us of really getting to know ourselves and robs us of the chance to reach out to others in need. So if you're reading this and you're having a hard time, no matter how big or small it seems to you, I want to remind you that you're not weird or different for sharing what you're going through.
Just the opposite. It could be the most important thing you do. It was for me.
Well, I was not a Kevin Love fan. But I have now gained respect for the guy.
This is a deeper look into Amazon founder Jeff Bezos. And not a very flattering one. I do not agree with many points the author makes but that has never stopped me from reading anything before and not about to start now! I remember also being wrong on this company when it first started posting its huge losses but I was proved wrong I guess. Having son interview for an internship with this company also contributed to my take on Amazon too. For the record, my son was rejected and he told me "this company is weird, it was just a phucked up unorganized process". But I do like the company's focus on the long term, we can use a lot of that in everything, including politics! We'll see how this guy develops…
This generalized sense of crisis, it seems, has yet to provoke the political consciousness of the ultra-rich. Instead, Bezos and company offer only fantasies of space travel, along with rote tales of the greed and ruthlessness that follow their achievements.
These are all great, it is a must click!
This is an EPIC takedown of all things crypto by the comedian John Oliver. It is not only entertaining but educational as well. If you want to laugh and learn click it. Much better than a "shocking" video of some passenger aboard a plane who did something, smh. Then again this blog does not make money from pageviews from moron masses, sad!
This is an awesome history lesson, brought to you by the British Museum. Enjoy!
A 100 part series by Neil MacGregor, made during his time as Director of the British Museum, exploring world history from two million years ago to the present.
And I leave you with this…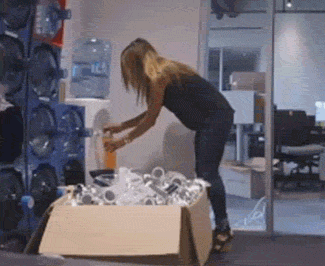 TBB
travelbloggerbuzz@gmail.com
Follow TBB on Twitter @FlyerTalkerinA2
You can subscribe to TBB below, winners only!
Opinions expressed here are author's alone, not those of any bank, credit card issuer, hotel, airline, or other entity. This content has not been reviewed, approved or otherwise endorsed by any of the entities included within the post.