We bring you ten random thoughts on loyalty, sponsored posts, Corona virus, my latest update on burning miles, my upcoming running races, another song recommendation you never heard before I guarantee it, visited the University of Michigan Ross Business School with my daughter and I think that likely made her commit to attend it and more! Thank you for reading and see you Friday!
TBB Blog Mission: To Educate. Entertain. Inspire. In That Order!
Support TBB by applying for CREDIT CARDS and visiting our

LINKS

!
You like my blog? Send a link to someone please!
Brought to you by the amazing TBB Amazon link! This blog is published every Monday, Wednesday and Friday. Except in major US Holidays. For now…
HOT CREDIT CARD OFFERS: Two new offers on United credit cards, a personal for 60k and a Business one for up to 100k miles. The IHG Rewards Club card offering 140k points too, highest ever. Other credit cards offers that stand out for now are the 100k Southwest Performance Business card, the 100k Marriott Bonvoy Boundless card and of course the 80k Ink Business Preferred. In addition, there are personal and business offers for the 70k Amex Delta Skymiles Gold, 100k Platinum and 100k Reserve credit cards. Available with my links. Lets move on!
It is Wednesday. I like to do a lighter post on Wednesdays as I focus on delivering the best Buzz type curated link posts for you on Mondays and Fridays. So let me just jot down some thoughts and call this baby "Ten Random Thoughts".
When bloggers sell their knowledge to the Loyalty Security Association and teaching them how to close the loopholes. And fight us gaming. So, like I said many times, if you follow some blogs for travel hacking advice and even send them tips on how to hack better, the joke is on you and all of us really, sad!
One of the most fascinating reads as, you know, I love learning, was the one titled: "The 52 Most Fascinating Things I Learned in 2019". I think it is a must read. At the top is a link to Part I. There is a Part 3 coming, so excited!
The corona virus has now surpassed 75,000 cases and 2,000 dead. With severe travel restrictions in place. Please pray for the people in Wuhan. And aboard the cruise ships too. Don't you get the feeling that this will be with us for a while as I am not seeing any dent on it.
Last night we attended a reception for admitted students to the University of Michigan Ross Business School and I finally have a pic of me without my patented constipated look!

I have some Singapore Airlines KrisFlyer miles that expire next month. So I booked myself a Business class ticket from New York JFK to Frankfurt on an A380 aboard Singapore Airlines as I need to get to Athens, Greece for the 2020 Athens Marathon. And I 'll spend a week back in Greece with my mother. I already have two nights booked (on points of course, come on!) at the Athens Hilton and will need to book a few more. Maybe I try the Grand Hyatt or the Radisson Blu. I am already at about 200,000 miles and points burned year to date, yes!
I am hooked on running. I have signed up for the following races: 10k Shamrock Race in Plymouth, Michigan, University of Michigan Big House 5k, Half Marathon in Toledo, Ohio and back again at the Detroit Marathon to do the International Half this time. And I will of course be signing up for the Athens Marathon, so excited. Now if I could only control my eating lol.
Remember when Gary Steiger over at Free Frequent Flyer Miles (a site that has been around forever!) discovered how you can earn AA miles at Bask Bank. And then another Boarding Area blog saw it and then View From The Wing posted about it and then almost every other Boarding Area blog HT'ed VFTW! And how the circle jerk goes around in this space. And then, wait for it, The Points Guy finds out, goes straight to Bask Bank and sells them space for…boom, a sponsored post=ridiculous pump sales piece. And here I am blogging away for seven years barely making minimum wage…This shit pisses me off. And then I get over it…I think, smh.
I think I am okay with MWF posts for this month. We hit 10 credit card conversions and we stay the course. If we go under, we go back to Monday and Friday. I think I am at peace with this decision. Got plenty of tax work these days ladies and gents! If we go over 20, I add Sunday, woohoo!
I have been listening to some really sick music lately. As in, music created while under the influence of very heavy drugs. I will share the link with you when I am through all the albums, I am about halfway. One song that I found brilliant is this one "Crushed" by Brian Jonestown Massacre. There is an intro that lasts a whole minute full of hideously awful guitar or whatever the hell is that…so

start playing at 1.00 please

! The guy behind this band was a notorious junkie and unbelievably is still around the music industry. I totally LOVE this song, the lyrics too. It is the only one I love by this band lol. Hey, if you are here to discover stuff that you find elsewhere…you are in the wrong place!
And I leave you with this…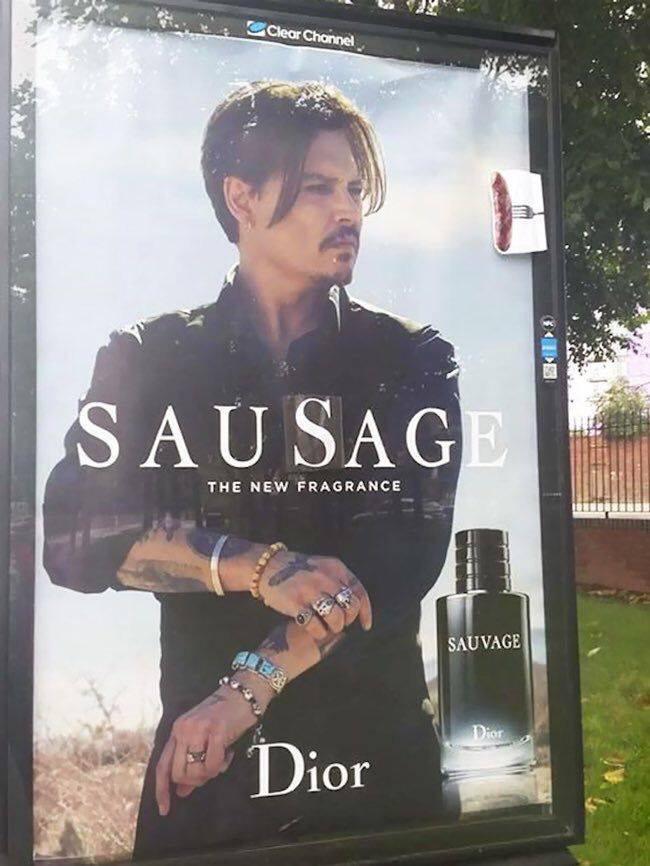 TBB
travelbloggerbuzz@gmail.com
Follow TBB on Twitter @FlyerTalkerinA2.
You can subscribe to TBB below, winners only!
Opinions expressed here are author's alone, not those of any bank, credit card issuer, hotel, airline, or other entity. This content has not been reviewed, approved or otherwise endorsed by any of the entities included within the post.