Another TBB post featuring the most eclectic links around the web such as the fall of Sam Bankman-Fried, I hate the Hamptons will make you laugh, warnings about get-rich-quick Jesus schemes, beautiful creepy abandoned islands, a comprehensive take on Health Savings Accounts, trying to find the elusive recession, IRS going paperless, Razzlekhan rapper who wrote for Forbes on online security pleads guilty with husband hacking Bitfinex, another ridiculous scammer selling the HexShitCoin, going deep into China and the Wagner Group, 100 best movies, Long Covid, daredevil wing walkers, suspended hikes, planespotting, all the goals form the first round of the Women's World Cup and a lot more, enjoy the weekend!
TBB Blog Mission: To Educate. Entertain. Inspire. In That Order!
I use and recommend Proton VPN <—– REFERRAL LINK
You like my blog? Send a link to someone please!
No ads, no clickbait. No sponsored posts.

NEW: This blog publishes every Friday. This is a one man labor of love operation.
PERSONAL FINANCE
This is a comprehensive article on Health Savings Accounts: What Is an HSA and How Can You Get the Most Out of Yours? We have talked about these in my blog before…the key attraction is the triple tax advantage..
A key feature of HSAs is that they are triple tax advantaged. You contribute pretax dollars, money which can grow tax-free if you keep contributing to it or if you have it invested (or both). And when you take funds out of an HSA to spend eligible healthcare expenses, those withdrawals are also tax-free. In addition to helping defray the cost of healthcare, contributing to an HSA also has the benefit of reducing your adjusted gross income. 
I have been feeling like this headline for a while: If this is a bad economy, please tell me what a good economy would look like. Some excerpts:
…the U.S. job market is now the best that it's been in recorded history.
But now inflation is plunging; if it's not back to its target, it's headed there very rapidly.
Real GDP grew at 2.4% in the second quarter, which is a decent clip for an aging developed country, and represents a return to the pre-pandemic trend…But the Atlanta Fed's growth forecast for the third quarter — or "nowcast", as they call it, since we are in the third quarter now — is 3.5%. That's pretty darn good!
The article goes on to show how surprising all this is and how a large part of the population will still bitch…If you are a regular reader of the blog, you should expect surprises and some people will always bitch…ignore them and focus on what you can control.
Ok, a very entertaining post about how I Hate the Hamptons. It ends with "I sincerely hope everyone who reads this gets stupidly rich, and I sincerely hope it doesn't make you lose touch with reality. It is harder than you think." If you do have a place in the Hamptons, I sincerely apologize for posting this here, maybe I suggest you do not click…no doubt you are the exception lol. Just an excerpt to warn you:
And I often find myself in a position where I am defending rich people to the class warriors, because the truth is that rich people are by and large some of the nicest people you will ever meet. But not the Hamptons. The Hamptons are indefensible. You might think Beverly Hills is even more disconnected from reality. It's not. Beverly Hills is a postage stamp, and once you step outside it, you're in LA proper, and you're dealing with real people with real problems. In the Hamptons, you can be insulated and out of touch to a degree that exists nowhere else in the United States. And there is nothing worse than an out-of-touch rich person. Of course, when you make some money, what do you do? You move to a nice neighborhood with a gate to keep the riffraff out so you don't have to think about the fentanyl epidemic that is happening downtown. Everyone does this. You live in a gated community and you go to the grocery store in a pneumatic tube. Being out of touch is the goal. Hell, the real super-rich people get out to the Hamptons by helicopter. The people with only $20 million have to sit in traffic for four hours.
For the record, I don't live in a gated community woohoo.
Finally, the IRS is progressing…IRS sets paperless tax goals for 2024, 2025.
CRYPTO
I really enjoyed this podcast series about The Fall of Sam Bankman-Fried. It is excellent and I learned a lot. I just can't believe so many fell for this dude smh..
I was wondering what was happening with the arrests of the couple accused of the Bitfinex hack. You remember the Russian dude with the weird last name Lichtenstein. If that does not ring a bell…how about his wife Heather Morgan who was a, please sit down, wannabe rapper named Razzlekhan (do NOT watch her rap videos…unless you want to laugh while shaking your head). She also was a Forbes columnist writing about digital security, oh the irony. Anyway, yesterday they both pleaded guilty: Tech Entrepreneur Admits to Being Hacker in $4.5 Billion Bitcoin Heist. Ilya Lichtenstein, who pleaded guilty to laundering stolen digital currency, made an unexpected admission in court that he was behind the Bitfinex hack. If you remember, they got caught for trying to cash out their Bitcoin with gift cards at WalMart…
SCAMS
If you attended this Life Surge meeting thing, please leave my blog. Or read on, maybe you can get rehabilitated, my blog is primarily about educating. My Bleak Day at the Star-Studded, Get-Rich-Quick Jesus Jamboree. Around 4,000 Christians flocked to a suburban megachurch to hear from Tim Tebow, a 'Duck Dynasty' guy, and a parade of godly salesmen. Yikes, I almost threw up, stay the hell (pun intended) away from these scammers. PLEASE! Thanks to the writer who stayed in this for 10 hours and gave us a play by play, he probably could not wait to get home to take a shower!
We have the July 2023 Ponzi Scheme Blog update. I shake my head to oblivion seeing this crap:
An estimated 25,000 investors deposited nearly $250 million into the scheme, which targeted the Haitian community and fellow church members. Alexandre represented that investors could receive weekly returns of 5% to 9.99%. [Weekly…smh]
Investors purchased more than $10 million in promissory notes that promised interest rates between 9% and 15%. [Run away when you are promised anything that does not involve a bank with FDIC insurance coverage!]
Choudry promised risk-free investments in his hedge fund but in reality he lost over $4.8 million in options trading. [Risk-free? Run!]
Good is a former Morgan Stanley advisor who convinced his clients to borrow against their portfolios and give the money to him to invest. He instead spent the money on himself. [Never borrow against your portfolio]
He promised returns between 18% and 48% and that the investments were safe and guaranteed. [Run FAST!]
But the most brazen one was the Hex shit coin dude, wow: SEC files charges in $1B 'get rich' crypto scheme and $12M fraud.
The SEC says that Heart began promoting Hex tokens as an investment designed to make people "rich" in 2018. Using his companies, Hex, PulseChain, and PulseX, Heart is alleged to have attracted investment from investors, including those who owned other cryptos who were encouraged to "sacrifice" them (rather than "invest") to receive Hex tokens. It was claimed that investors could expect returns of up to 38%. Heart did not register the securities and, it is further alleged, he and PulseX used around $12 million of the funds invested to buy luxury goods, including sports cars, watches, and a 555-carat black diamond known as 'The Enigma' – reportedly the largest black diamond in the world.

You know, I don't feel bad for people giving this guy their money….Apparently, this guy left his videos on YouTube. I have a feeling he will not be able to enjoy the 555-carat black diamond in his prison cell, not sad!
GEOPOLITICS
Not sure how long Dan Wang will still be writing about China, he keeps saying this is the last article. China notes, July '23: on technological momentum. It is a must read again.
Politics didn't need to take center stage so long as the economy could deliver its ravishing spectacles. But growth now resembles an aging star, whose act keeps being stolen by the ghastly presence of the communist state. China's long-term economic challenges are obvious: demographic drags, a peak in property demand, debt overhangs, and a western world intent on some degree of decoupling. The surprise is that the economy hit the skids only six months after the abandonment of zero-Covid.
This article goes deep inside the Wagner Group: Inside the Wagner Group's Armed Uprising. How Yevgeny Prigozhin's private military company went from fighting alongside Russian forces in Ukraine to staging a mutiny at home. The accounts of how the prisoner recruits were sent to basically suicide attacks is shocking. They could not retreat because they would be shot so the only way was to go forward and take a chance they may make it alive…
ODDZ & ENDZ
I am going to bookmark this site so I can make sure I don't miss watching these: The 100 Best Movies of the Past 10 Decades.
This is a must read on Covid: Prof Danny Altmann: the burden of long COVID.
These are amazing! Photographer Captures Rare Rainbow Contrails Pumping Out of an Airplane.
Do you remember this? I don't, way before our times! s it was a thing! The Daredevil Wing Walking Pioneers. As many kept dying, this was finally banned in 1936.
RUNNING
Still down but improving VERY slowly. Obviously, not running at all for three weeks now has been, well, very frustrating. Continuing to stay positive and doing all my exercises and biking. Update: Ran half a mile and walked 3.5 miles yesterday…Felt fine until mile 3.77. I guess Boston Marathon qualifying runs will have to wait for a little while, sigh.
BUZZING
A section where I go on and on about some stuff that happens in my life and anything else that just does not fit in another section above
Looking forward to watch the USA Women's World Cup team take on Sweden. Hoping they snap out of it after an awful first round. Here are all the goals from the first round, enjoy!
Big project at home, cleaning out the basement! I found a signed NFL football of Green Bay Packers Super Bowl Champion Clay Matthews. It is worth about $100 a friend told me. And then I had a thought…to hold on to it because, you know, he may turn out to be OJ Simpson or something. I found my family home first rotary phone with the number on it, a number I still remember! And this gem from way back in the frequent flyer hobby world when Healthy Choice had a promo to earn American Airlines miles I think. I have done some crazy things to feed my miles addiction over the years. Lol with me: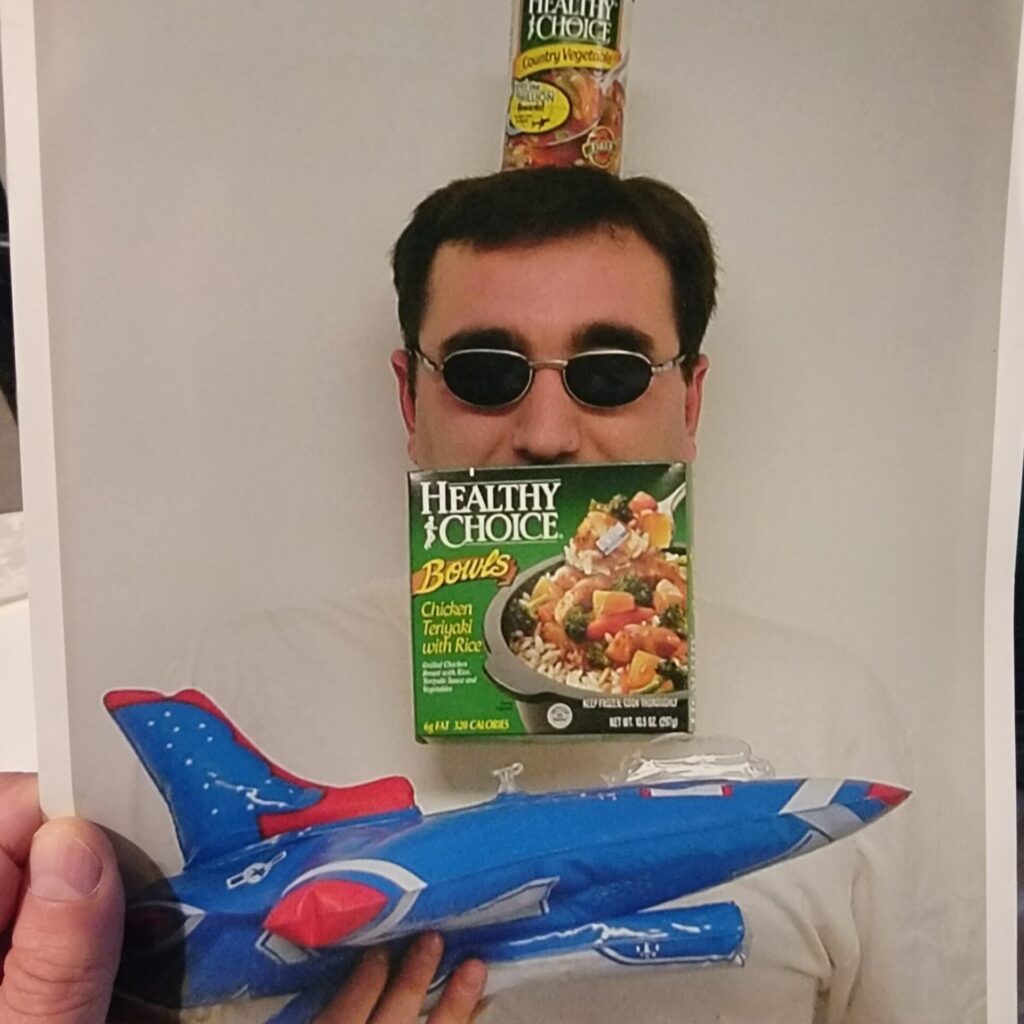 What a beautiful picture of spotted eagle rays found here:
This blog started with a focus on miles and points and travel. It has evolved since then. Everything below deals with the hobby of collecting frequent flyer miles and points. If you are not interested, you can stop here, thank you.
MILES & POINTS NEWS/PROMOS/MY ACTION
I blew one Hyatt Cat 1-4 free nigh cert for another night son added in Seattle next week. This one will be at the Seattle Hyatt Regency, it is his fourth World of Hyatt brand. One more brand and he earns a free night with the ongoing excellent Brand Explorer promotion. We are going to stay the first night in Seattle at the Hyatt Olive 8 property so I can finally score the 10th Hyatt brand to earn me another free Hyatt night cert. Before we move down the street to the Hyatt Regency. I have had a great email correspondence with the Hyatt manager and looking forward to our stays.
Repeat of the top card offer these days below:
These days every 100,000 points credit card Signup Bonus should always be in your radar. And here it is again: Ink Business Preferred Credit Card 100,000 Bonus Points. It used to require a bigly $15,000 minimum spend in three months. But the new offer requires only $8,000 minimum spend, almost 50% lower. For a card with an annual fee of $95. It earns 3x on travel, shipping, internet, cable, phone, social media/search engine advertising. Probably not a keeper for the long term but that is just me, you can decide for yourself, we are all different. The card will allow you to transfer your Ultimate Rewards points to airline/hotel partners in case you do not have the Chase Sapphire Preferred which I prefer and do hold for the duration. You can apply for the card with my Credit Card Links or you use my REFERRAL LINK, thank you!
This blog sold its first credit card in July….on July 31st late in the day! Thanks to the reader who saved this blogger's dignity lol. For aspiring bloggers, maybe don't try this blogging thing ok unless you are willing to just post travel thought leading clickbait several times a day?
ADVANCED
If you are low on American Airlines AAdvantage miles, this offer is still going on: Citi AAdvantage Executive 100,000 Mile Offer. I moved it to the Advanced section…
Apparently, it appears Chase is not improving applicants for the 100k Chase Ink Business Preferred card who are over 5/24 any longer.
In this hobby, you gotta play the long game. If a bank shuts you down, you can't play with that bank's products for a very long time, if not forever. So, be careful out there ok? Weekend Wisdom: The Sneak Attack Strike Back.
United's Pacific Island Hopper was often mentioned in the blogs pre pandemic. Apparently it is still going on but not mentioned much. Has anyone done this recently? How do you book it, how many miles? I always wanted to do it but just never got around to it. I would rather do this instead of going to the Maldives. Pacific Island Hopper: The world's most scenic flight?
MILES & POINTS
HOT CREDIT CARD OFFERS: 75k CAPITAL ONE Venture X, 75k CAPITAL ONE Venture Rewards,  75k CHASE Ink Business Cash, 75k CHASE Ink Business Unlimited, 100k CHASE Ink Business Preferred, 60K CITI Premier, 40k CAPITAL ONE VentureOne Rewards, $1,000 Cash Back CHASE Ink Business Premier, 140K CHASE IHG Rewards Premier (with $100 Statement Credit), 60k CHASE Sapphire, 60k US BANK Business Altitude and many more including many AmericanExpress cards such as Delta Airlines, Marriott Bonvoy and Hilton Honors cards!  Please check out my Affiliate links. Terms apply to American Express benefits and offers. Visit americanexpress.com to learn more. If you do not see a credit card with my affiliate links, perhaps I could refer you?

This section is about my hobby addiction of collecting frequent flyer miles and hotel points since the early 1990's! SKIP if you are not into it!
As of today, I have burned 787,950 miles/points year to date in 2023 and have 4,132,175 miles/points in the bank. Some do drugs, I do miles lol!
Thanks to US banks, very lucrative travel rewards credit card offers come and go all the time. This section will act as a reference point on the best CURRENT offers. I will designate new material preceded by NEW.
BEGINNERS
The Beginner's Guide to Getting Started with Credit Cards, Points & Miles
BASICS: This travel hacking hobby is mostly about getting the fat Signup Bonus of travel rewards credit cards while of course NEVER EVER carrying a balance. Banks have a marketing budget and are willing to give us many THOUSANDS of miles/points to travel mostly for free hoping to hook us to then charge confiscatory 20%+ interest rates on our balances. The poor souls who fall for their marketing paying these ludicrous interest rates end up subsidizing us responsible consumers who enjoy taking advantage of, cough, such bank marketing budgets! Some of us have been doing this for thirty years creating amazing travel memories…Feel free to ask me questions or post them in the comments, we were all newbies once!
BASICS: Prefer credit cards from the proprietary points programs of banks, such as Chase Ultimate Rewards, American Express Membership Rewards, Citi ThankYou Network, Capital One Rewards Miles because they are a lot more flexible and are not devalued as frequently. Over pure airline and hotel travel rewards credit cards. Pure cash back credit cards may work for you best and they are getting more valuable as airline and hotel loyalty programs keep getting devalued. Sometimes, a pure no annual fee 2% cash back card works best for simplicity!
The Capital One Venture X card offers a 75,000 point Signup Bonus after a minimum spend of $4k in the first three months. If you like simplicity and looking for one (premium) card, I highly recommend this card (and yes, I have it myself!). It has an annual fee of $395 but it comes with a VERY easy $300 statement credit for travel booked on its excellent travel portal, essentially turning it into a $95 annual fee card. But wait…there is more! On each card anniversary you earn 10,000 points essentially making it FREE! Every dollar of spend earns 2 points and flights booked on the travel portal earn 5 points per dollar. You get access to Capital One and Plaza Premium airport lounges and a Priority Pass Select lounge membership and, this is important, you can add FOUR authorized users FOR FREE who can also have their own Priority Pass Select airline lounge membership. You can transfer your Capital One points to up to 18 Transfer Partners. No foreign transaction fees. Free Hertz President's Circle rental car top elite status. Cell phone protection and PRIMARY rental car coverage. Awesome seats at baseball stadiums for just 5k points each. And lots more. Available with my Credit Card Links, thank you for your support!
Get 75K Miles, Lounge Access & More with the Capital One Venture X Card
Other worthy credit card deals going on currently:
REFERRAL LINK: Chase Ink Business Preferred/Ink Cash/Ink Unlimited/Ink Premier
REFERRAL LINK: New Offers for United Credit Cards, Earn Up to 80,000 MileagePlus Miles
Remember, you are NOT allowed to ever carry a credit card balance if you ever get a credit card here!
Let me leave you with this: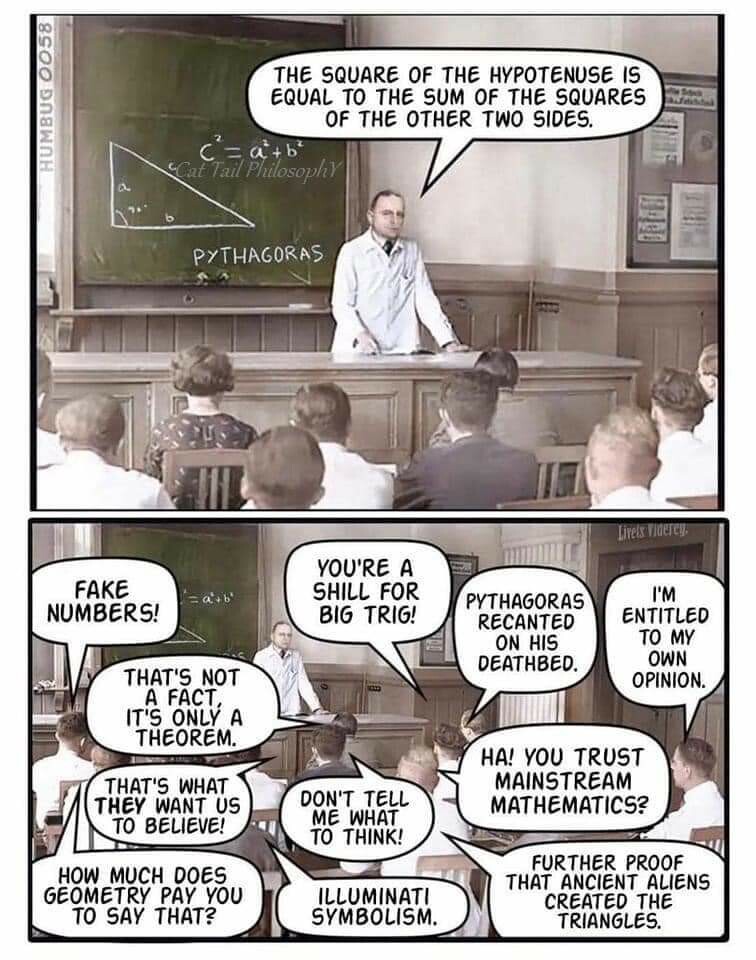 Some of the links are behind a paywall. You can try to read them using Archive.is.
Thank you for reading my blog. If you enjoy it please pass it on to a family member or friend. Or Buy Me a Coffee, thank you!
TBB
travelbloggerbuzz@gmail.com
You can join 567 email subscribers to receive each blog post by entering your email address below and then clicking on Subscribe:
Opinions expressed here are author's alone, not those of any bank, credit card issuer, hotel, airline, or other entity. This content has not been reviewed, approved or otherwise endorsed by any of the entities included within the post.