Lets go through the Top 25 Credit Cards without wondering if they are there for bloggers' benefit, travel to North Korea Marathon, Iran and Peru, learn about Google Flights and the IHG Rewards Big Win Fail, and have some fun with Kulula and Dr. Pepper deal! And other stuff to satisfy the blog's mission. And thanks for coming along for the ride!
TBB Blog Mission: To Entertain. Educate. Inspire. In That Order
You can support TBB by clicking/forwarding any of our Referral Links and starting your online shopping at our Amazon affiliate link . Or click on the Amazon Banner on the right, thank YOU!
Mile Nerd has a Top 25 Credit Cards list post. No affiliate links. Do you trust this blogger more or the pumping machines in the "Blogs I Ignore"? Just saying.
Going the Distance in North Korea. By Roads and Kingdoms. The writer ran the Marathon in PyongYang. Yes, I am perversely fascinated by North Korea.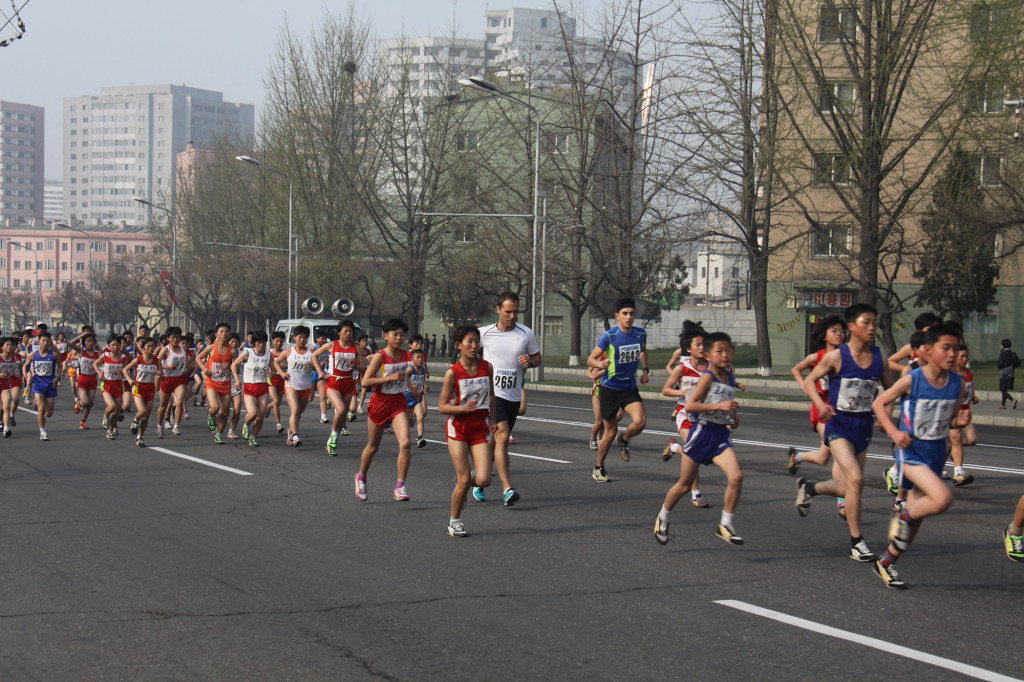 How about traveling to Iran next? Looks lovely to me! "Beautiful tourist attractions in Iran".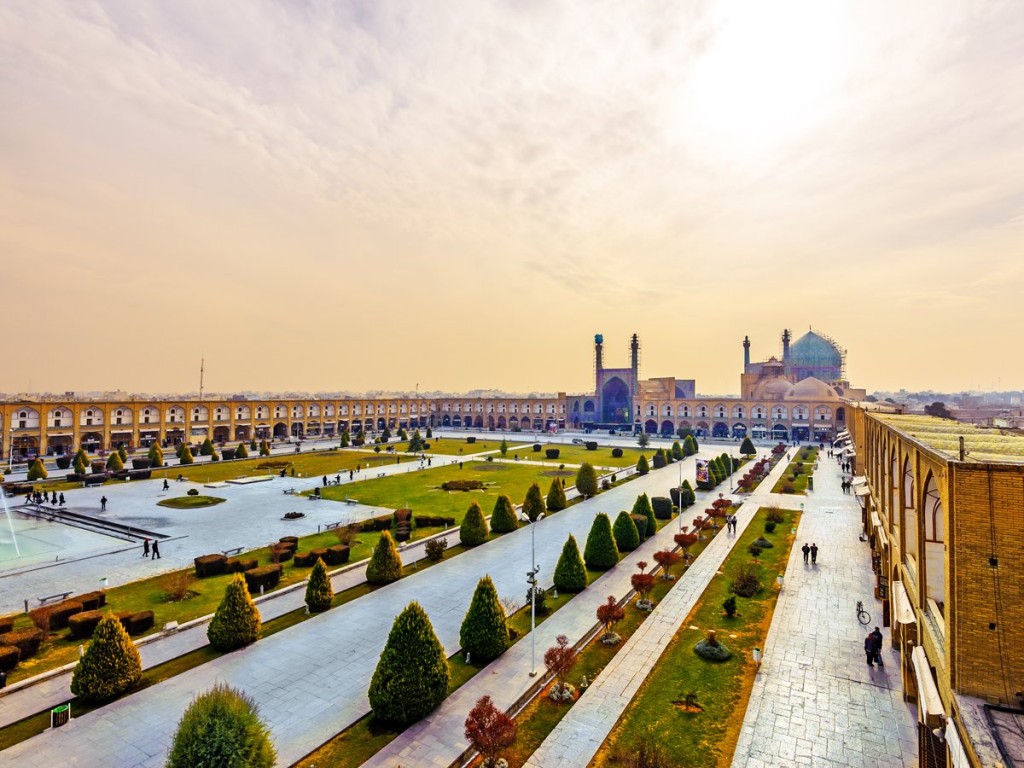 The Coupon Connection Forum Closed Indefinitely — Because of Fraud Unit of American Airlines? By The Gate. I have used this forum a few times over the years. I was surprised how quickly I had Private Messages and offers after I posted an offer. I guess it got too popular?
Loyalty Traveler posted about "Google Flights Map Reveals the Airfare Deals". For a long time I ignored Google Flights as I did not think the site was up to par. I played with it a little more and I think it has gotten better. Found a RT flight to Denver from Detroit for $108! Too bad it was on Spirit lol.
I am glad I didn't go for the IHG Rewards Big Win promotion as it appears there are some technical issues. Loyalty Lobby has the details and wish you the best of luck in resolving this issue with the "amazing" IHG Rewards customer service staff!
Sacred Valley of the Incas: Salt, Stones and Secrets. In Peru. By Bored Daddy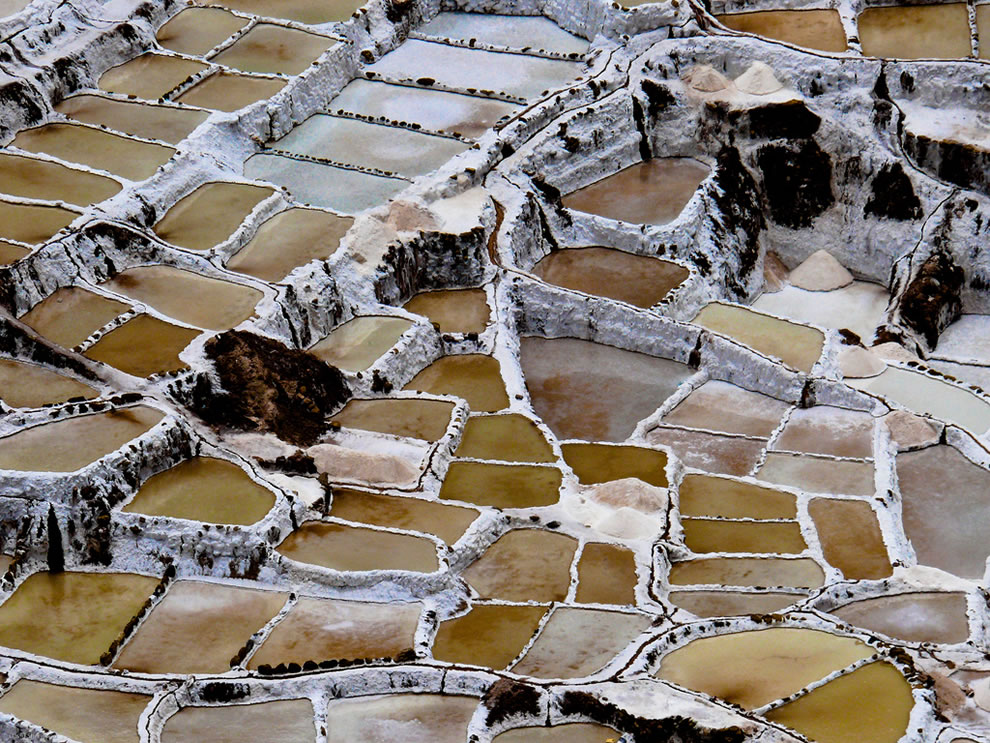 Kulula Airlines is a low-cost South African airline that has some interesting planes. You can see them at their gallery. It appears they are still in business. A friend sent me this and I thought it was an urban legend. It is not according to snopes. Here is a picture of its "Flying 101" plane: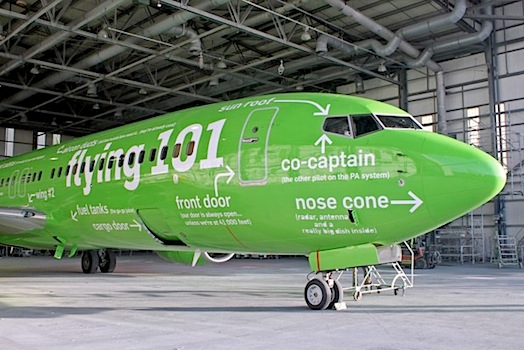 The latest Friday interview at Million Mile Secrets is of a blogger couple who paid off $30,000 in credit card debt. I personally find it ironic they now push credit cards to their readers!
I thought I had seen it all. And then Wallet Slot pumped the "amazing" Harley Davidson card for Canadians. And I thought this blog could not go any lower…smh.
View from the Wing blogged about a certain card still available with credit cards at your favorite Convenience store. Requires a trip to Wal Mart. With 30,000 plus newsletter readers do you care to guess how long before this gets added to that infamous "Cash Only" list? Yeah, someone else would have likely posted about it. This is how the hobby rolls. You "help" others, you gain traffic/clicks/money, deal gets killed, everyone loses. In my humble opinion, there is a fine line about posting deals and killing deals. You bet my Amazon link (lol) TBB would not be making a blog post about this one. And no I am not linking to it damnit! I am now waiting for the pics and arrows to come…And maybe Wal Mart has (or about to?) had enough? Stop the madness! Elaborate in the comments. The only Manufactured Spending technique to last is to stop blogging in the body of blog posts about it I am afraid! Or you can break new tricks like I am doing now for the first time!
Airline passenger almost forgets to check into business class lounge on social media. This is hilarious. Probably true…
And I leave you with this…A hip strengthening exercise or is this how you look after…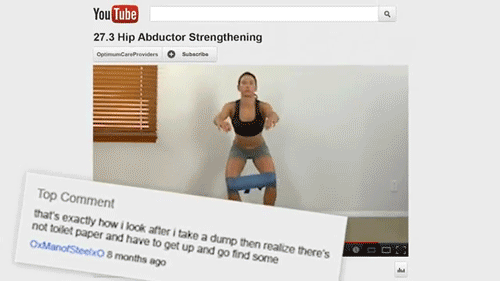 Check out my updated blog lists: Blogs I Love, Blogs I Like, Blogs I Ignore
Thank you for reading and supporting my blog!
Please pass my blog link to your friends and family if you think they will enjoy it too.
George
travelbloggerbuzz@gmail.com
Join over 2,629 TBB followers on Twitter @ FlyerTalkerinA2 and add TBB on Google+