Another TBB post featuring the most eclectic links around the web such as learning about travel addiction, a guide about saving smarter, Olympic tears of joy and despair, TSA PreCheck, biking trails, amazing museum buildings, how to go big in investing when young to coast while older, top trading partner of each US state, all about the Delta variant, how Taiwan was praised and then Delta came, lots of masks floating around in the oceans, being pregnant as a career, snatching body parts and how much to sell them (do NOT do this!), unusual maps, Alaska Airlines kept its award charts for now and lots more, enjoy the weekend!
TBB Blog Mission: To Educate. Entertain. Inspire. In That Order!
Support TBB by applying for CREDIT CARDS or visiting our

LINKS

or Donate

You like my blog? Send a link to someone please!
TRAVEL
If you missed my trip report from Tehran in Iran, check it out!
A lot of you are into travel and some of you are addicted imho. So, you must read this! Can You Be Addicted to Travel?
Once you're hooked on travel, you can never really feel sated because it's not really a small world after all. It's immense, and pursuing the bits you haven't seen can evolve into an obsession.
Ruth Engs, a professor of public health at Indiana University, told me that any activity or behavior can turn into an addiction. "Some activities [like travel] are 'positive addictions' but they can disrupt personal, family, work, financial stability, and other life commitments and can be considered an addictive behavior," she says.
Are you into biking? Must-ride trails for cyclists of every skill level.
Love this! 36 Museums From Around The Globe Whose Architecture Is Everything But Plain.
PERSONAL FINANCE
Many people try to find that one stock that will make them rich. What they should be doing instead is just sticking to a constant investment funding plan, rain or shine, and adjusting their lifestyle with what is left over, cash flow wise. Anyway, this is a good primer on Saving Smarter. It is a good start to NEVER leave the 401k match free money behind!
Interesting post. I like a variation of this, as in Go Big, Never Stop! 🙂 Go Big, Then Stop. All kidding aside, START EARLY!
Very interesting: The Top Trading Partner of Every US State. Look at China!
COVID-19
This is a good article about the question we are asking lately in this ever changing developing pandemic: Delta variant is behind the rise of breakthrough Covid infections.
I am starting to think the Delta wave may be over sooner than we expect after reading this: U.K.'s Delta wave seems to have peaked sooner than expected. Could the same thing happen in the U.S.? And then I watched on NBC News four nurses refusing the vaccine and, this is the actual quotes:
NBC: Do you trust the CDC?
Nurse 1: I do not trust the CDC.
NBC: The vaccines are proven safe.
Nurse 2: Are they?
I then proceeded to shake my head to oblivion…
Also, I would like us all to take a pause before we start celebrating TOO early!
Fantastic overview of what happened in Taiwan: How Taiwan Held Off Covid-19 (Until It Didn't).
And counting! 1.6 Billion Disposable Masks Entered Our Oceans in 2020.
ODDZ & ENDZ
I am not sure what to think about this, it sure shocked me and I do not use this term lightly as you are probably aware: Portrait of a Professional Baby Maker. What a career…
LOVE these photos from Tokyo! AP Photos: Tears of victory, defeat for Tokyo Olympians.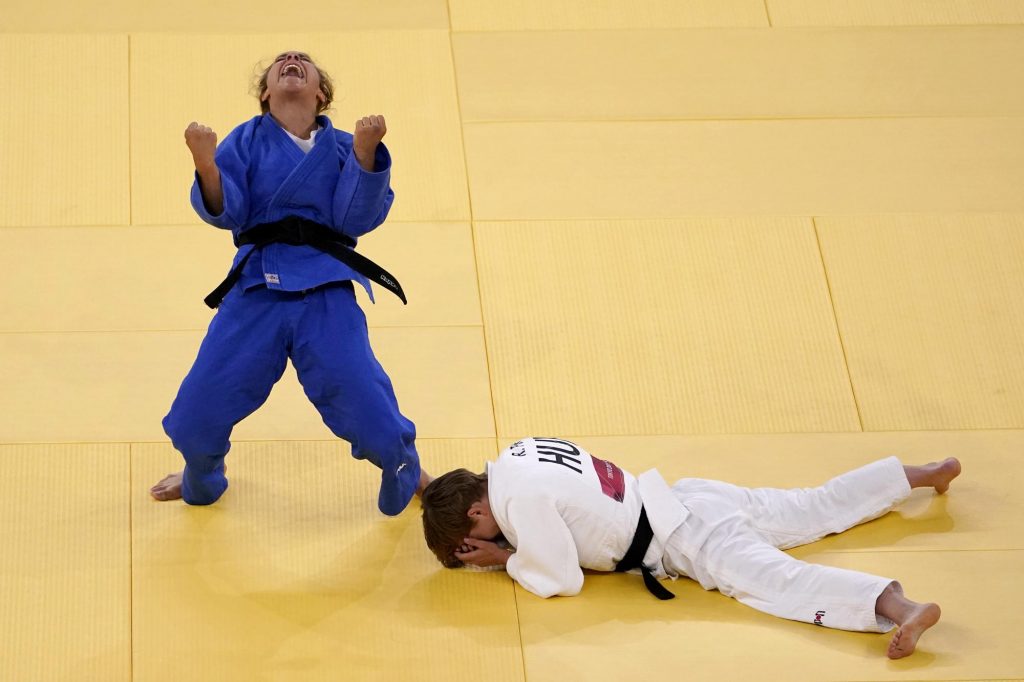 Speaking of non traditional careers you guys…omg!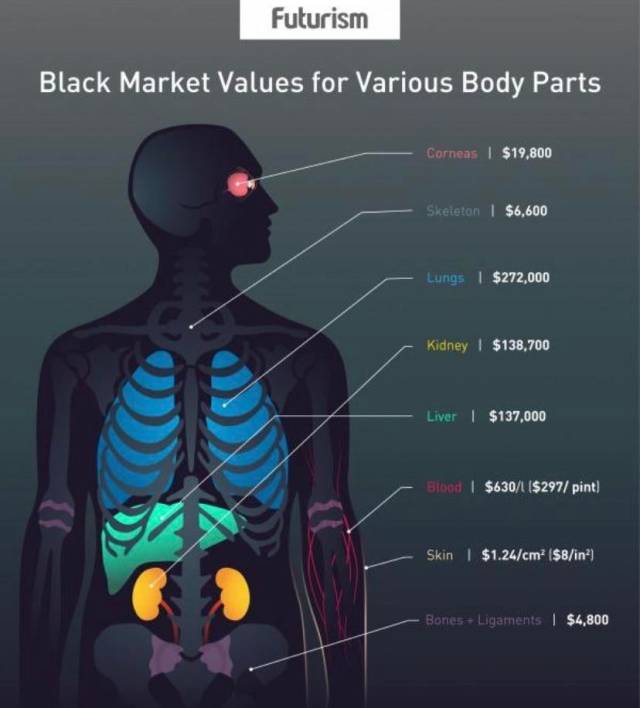 Some of these are amazing! 30 Unusual Maps That Might Change How You See The World.
MILES & POINTS
HOT CREDIT CARD OFFERS: 100k CHASE Sapphire Preferred, 100k CHASE United Quest, 75k CHASE Ink Cash, 75k CHASE Ink Unlimited, 100k CHASE Ink Business Preferred, 60k CHASE Sapphire Reserve, 80k CITI Premier, 20k CHASE Freedom Flex & CHASE Freedom Unlimited, 150k CHASE IHG Rewards Club Premier (& a free night) and many more, including many American Express cards! Please check out my Affiliate links. Terms apply to American Express benefits and offers. Visit americanexpress.com to learn more.

If you do not see a credit card with my affiliate links, perhaps I could refer you? Contact me!
This section is about my hobby addiction of collecting frequent flyer miles and hotel points since the early 1990's! Feel free to skip this section and parts of the next one if this is not for you.
Newbies: BEST TRAVEL REWARDS CREDIT CARD, TO KEEP! The 100k Chase Sapphire Preferred card is now available with my links. If you are totally new and looking for a keeper card I think THIS is the card. Apply for it, get approved, do the required minimum $4k spend, get the 100k points signup bonus, transfer the points to United or Southwest or Hyatt or just cash out for $1,250 spend for groceries using the "Pay Yourself Back" feature assuming you do eat, right? For the annual fee of only $95, COME ON, do the math! Ok, here is the math: $1,250 – $95 = $1,155. So, if a bank offers you all this money what is your problem? Just ALWAYS make sure you NEVER EVER carry a balance ok? If you currently have the card, you can refer your spouse or significant other or third cousin or travel starved friend and you the referrer can earn 20k Chase points for the referral and the referred still get the full 100k bonus.
I keep devoting space leaving the paragraph above praising the Chase Sapphire Preferred card. I am not doing it because it earns this blog some money if you apply and get approved with my links. Of course that is a factor and thank you in advance! I mean, I am not the only one believing this: Why the Chase Sapphire Preferred Remains the Best Starter Rewards Credit Card.
Good reference: TSA PreCheck: Everything You Need to Know to Get & Use PreCheck. It is starting to get confusing with all these TSA related things. Best one to get is Global Entry which will give you TSA PreCheck. Almost all premium credit cards will reimburse the fee for Global Entry. Then you could even get CLEAR for free too if you have the premium personal AmexPlatinum card. In other words, we don't wait at TSA lines and do not have to strip down and take out laptops and liquids. Best of all, we use the kiosk coming back to the US from abroad, I missed doing that you guys! Now if the TSA lines were as short as they were when these programs started out…
Since we mentioned travel addiction in the first section of this post, I am going to post an earlier post of mine to warn all new entrants into this that this hobby can be very addictive too! The 10 Craziest Things I Have Done to Earn Miles and Points.
BLOG BUZZ
We are now entering BLOG BUZZ, a section for advanced hobbyists and veterans of this fast imploding hobby and also a section where I go on and on about some stuff that happens in my life because it helps me feel better about myself.
Dang it, Million Miles Secrets is not dead yet! After not posting anything for a while, it comes back, please sit down, with:
The best looking credit cards in 2021
I mean, this is ground breaking plastic pumping content you guys. I need to take time to delete the "appears dead" reference next to it in the list of shame.
I was surprised to see this and I do not see any award charts lasting post Covid. Then again Covid may stick around for a while. Anyway, I do not have any Alaska Airlines miles to play with so good luck. Book Qatar Airways Awards with Alaska Airline Miles.
Greece finally got on the Olympics medal standings with a Gold in rowing. The rower was not expected to medal and he is now a national hero. It was getting depressing seeing Turkey, Kosovo, that Northern province that happens to have a name Macedonia something, Bermuda and even San Marino had medals. It was quite depressing but now we have one and looking for more!
I think the NBA Detroit Pistons had an awesome draft and looking forward to see them play the Detroit way again. Bad Boys are coming back!
Let me leave you with this…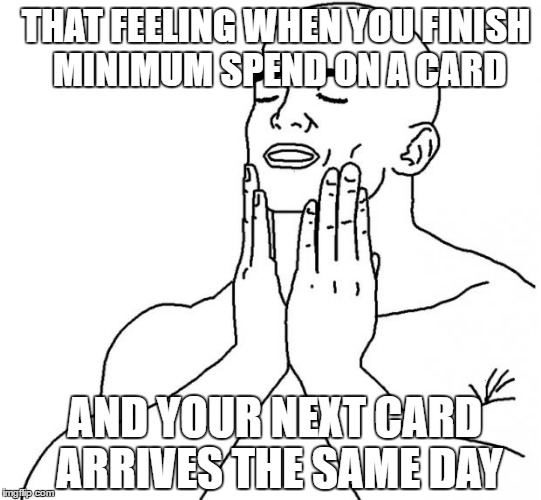 Thank you for reading my blog. If you enjoy it please pass it on to a family member or friend, thank you!
TBB
travelbloggerbuzz@gmail.com
Follow TBB on Twitter @FlyerTalkerinA2.
You can subscribe to TBB below, winners only!
Opinions expressed here are author's alone, not those of any bank, credit card issuer, hotel, airline, or other entity. This content has not been reviewed, approved or otherwise endorsed by any of the entities included within the post.