We continue our vacation by taking my mother to an Airbnb at the Larissa beaches Velika Agiokampos. Weather did not cooperate as much as we would have liked but we still made the best of it, and most importantly, took my mother with us to give her a sense of a real vacation with her grandkids that have grown so much!
Part One can be found here: On the Way to Greece Part Uno
Part Two can be found here: Thessaloniki and Larissa
TBB Blog Mission: To Entertain. Educate. Inspire. In That Order!
This site is AD-FREE! You can support it by applying for CREDIT CARDS and visiting our REFERRAL LINKS.

Ok, then it was time to take my mother to the beach to an Airbnb place!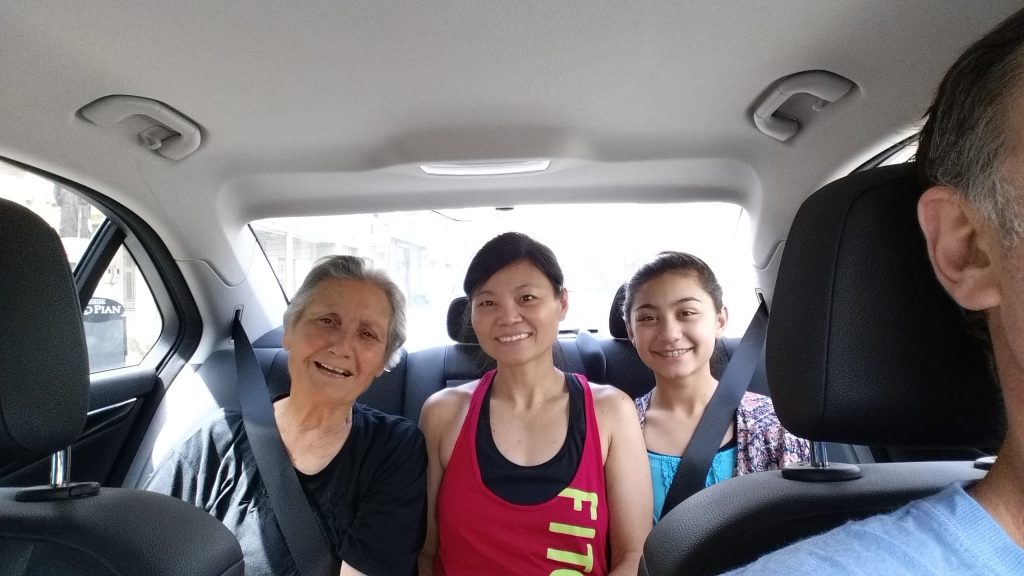 Less than an hour away we have several beaches. Mostly known as Larissa beaches. The stretch of beach here is 14 kms. The main two beaches are Agiokampos and Velika. There are many other smaller beaches here, including my favorite Papakosta beach. Go ahead, click on these links and check out the pictures. You must be aware the area is primarily catering to Greek citizens, mostly residents of Larissa who escape the oppressive summer heat in the city. Sometimes you see some tourists from nearby Balkan countries and the occasional German. The quality of the hotels and tourism infrastructure is lacking to say the least. There has been only one semi decent hotel at the end of Agiokampos beach where my parents paid for us to stay after we got married. Guys, this was before I discovered this miles and points hobby 🙂
There have always been many apartments and rooms for rent. And more Airbnb properties are appearing. So, being an Airbnb virgin, I decided to just go for it as the listing looked good, it was just off the street separating it from the beach and I knew the area very well. Heck, it was only 36 euros per night which was a fantastic rate. The listing can be found here and it was just great for us. Small room, easily fit four of us in two double beds and my mother in the couch, cute kitchen, good warm shower and strong wifi throughout that never failed. Here are some pictures from it:
Plenty of parking as well and beautiful garden grounds.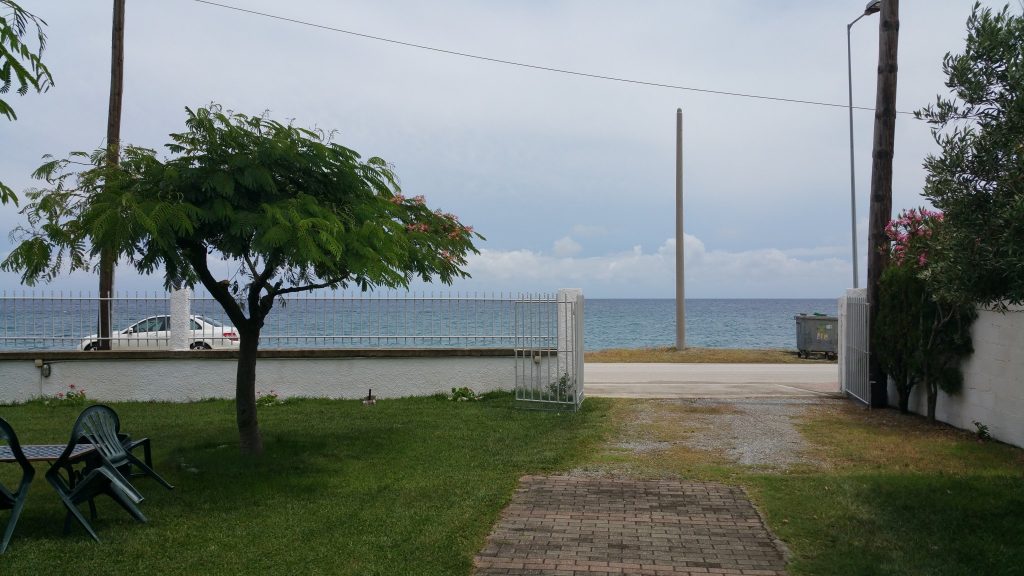 I believe there are 12 units or so in the building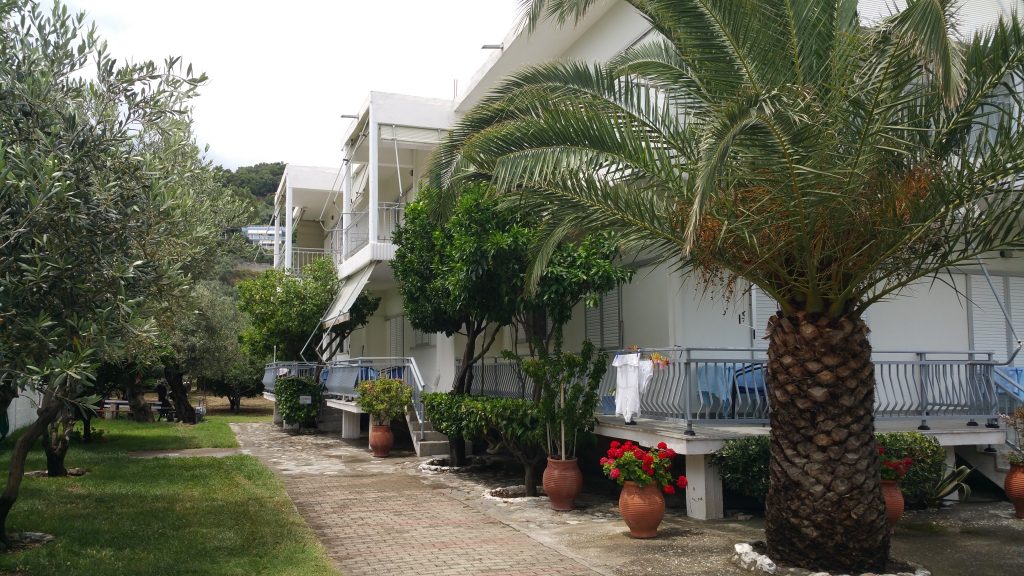 This road goes all across the beaches here for a long long way…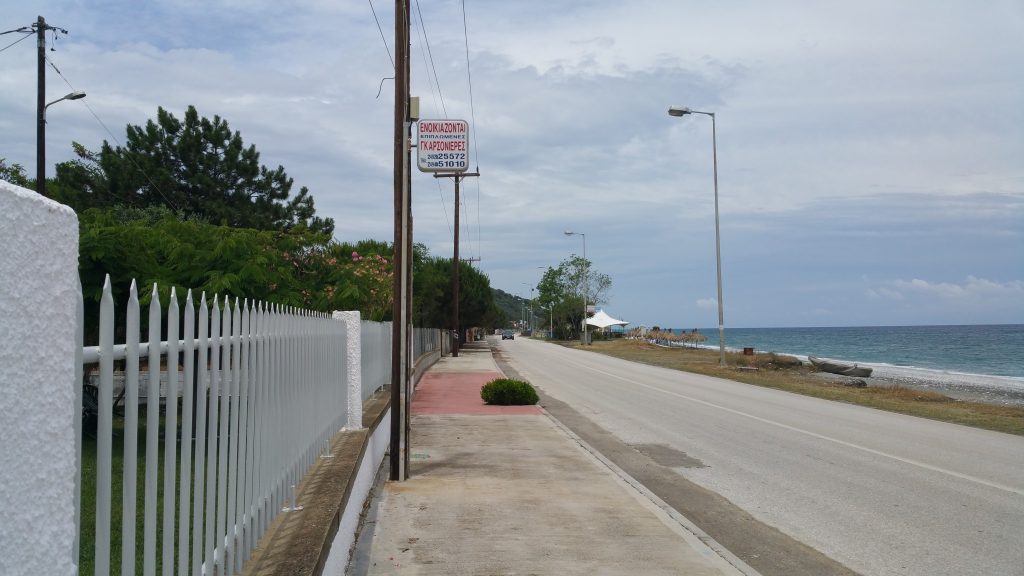 Settled in and then took the whole familia to our favorite restaurant in the Agiokampos side of the beach. The owners had not seen my mother since my father passed away in 2009 so it was good to finally show up with her son's family. The two Sophias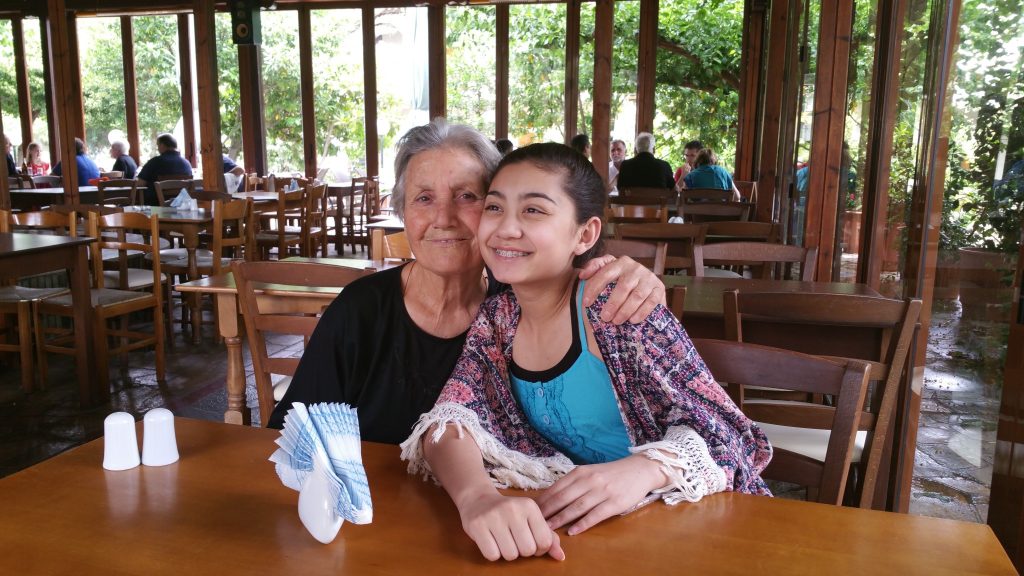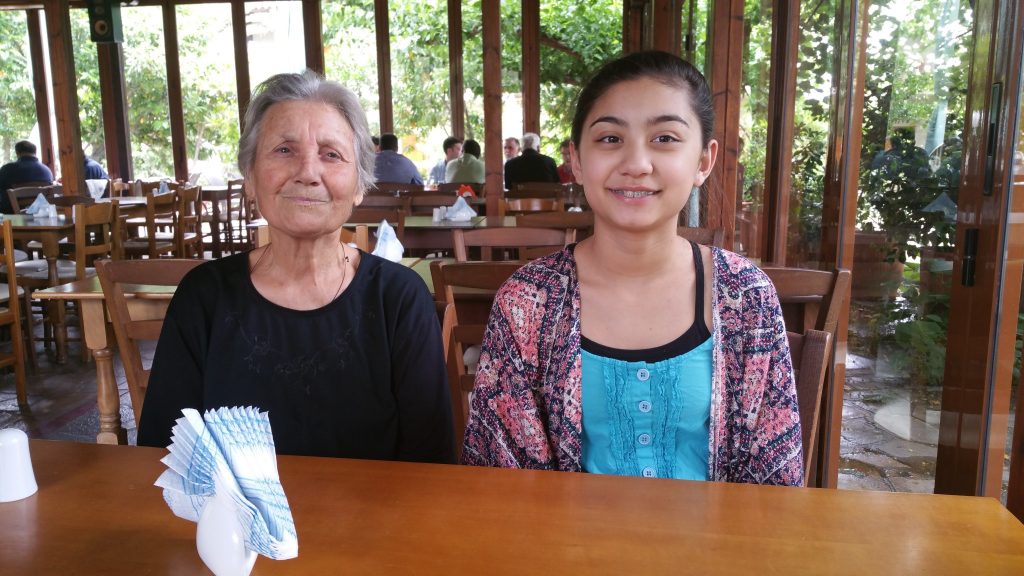 Whenever I come here it is so so hard to control eating…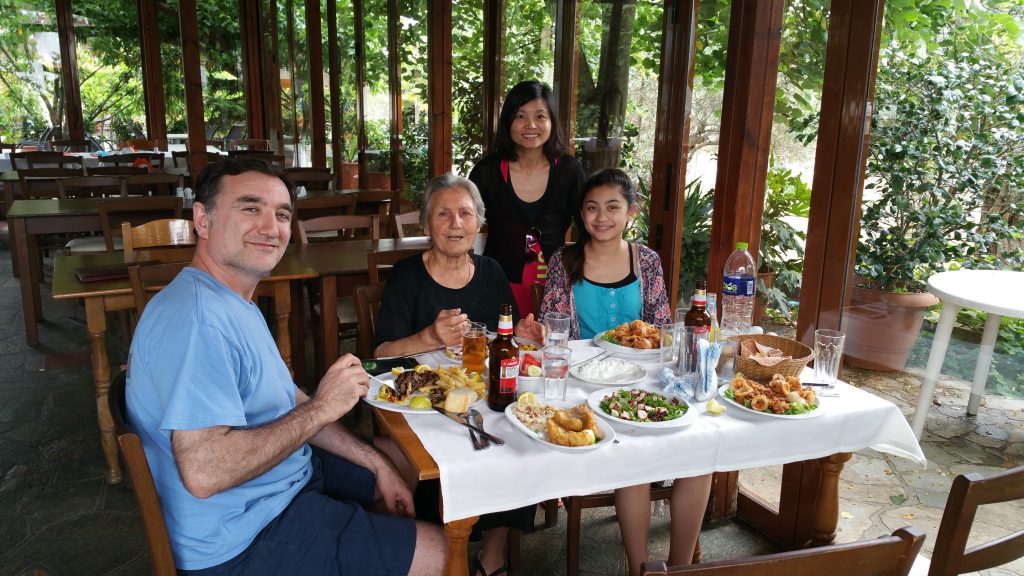 I always tilt my head….been tilting the big head since…birth, WTF!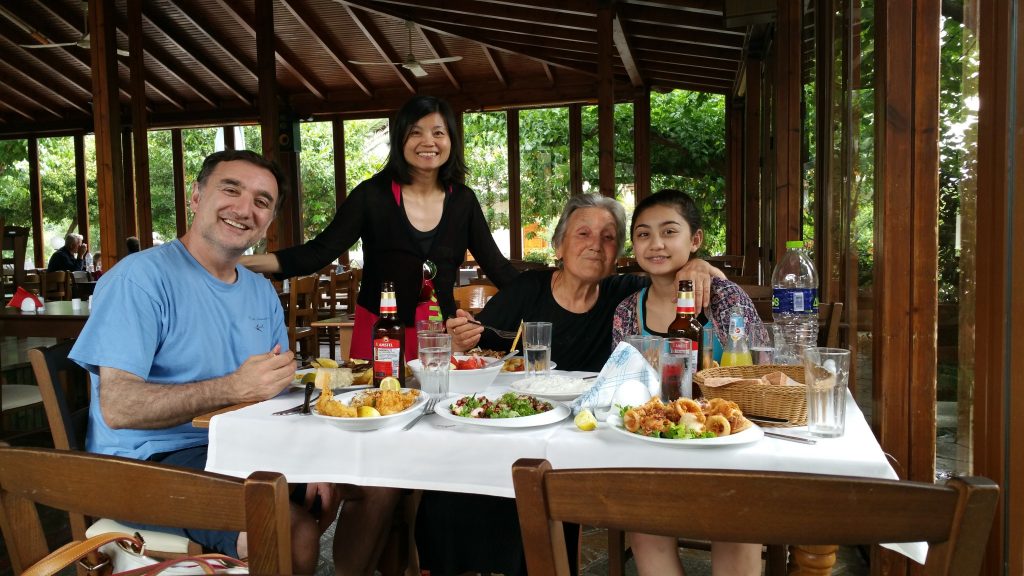 This is our little balcony in our unit…Loved waking up early in the morning and drinking coffee chilling out…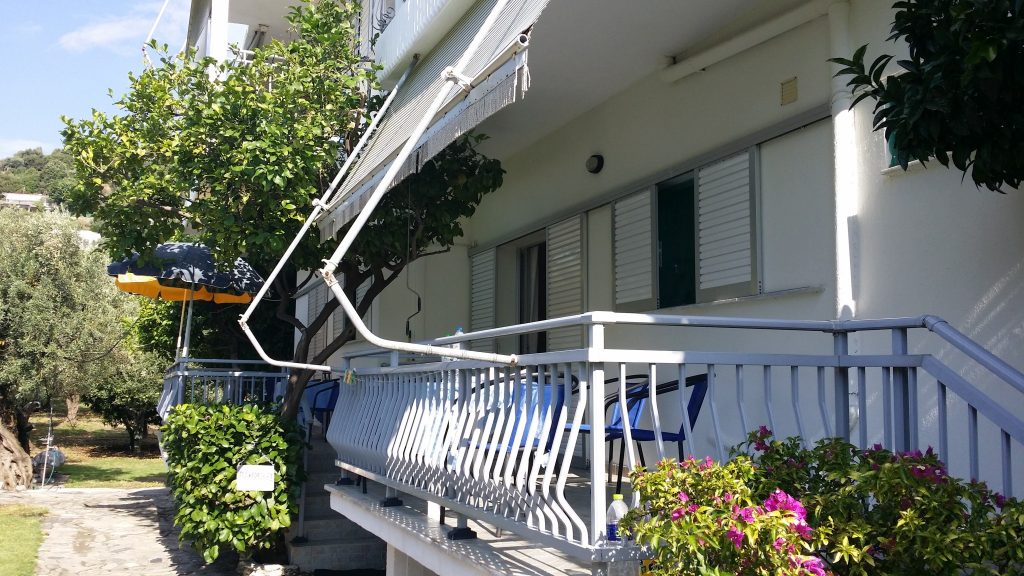 Check out the sea…I have been to many beaches and the quality of the water here does not compare. Okay, maybe Moorea in Tahiti was better…in spots lol.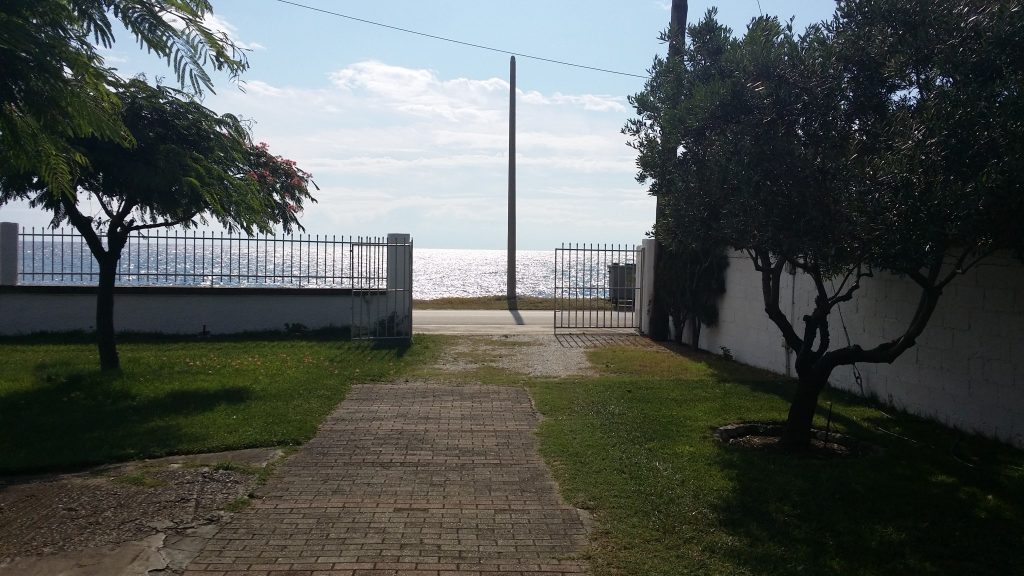 Some more shots of the Airbnb place…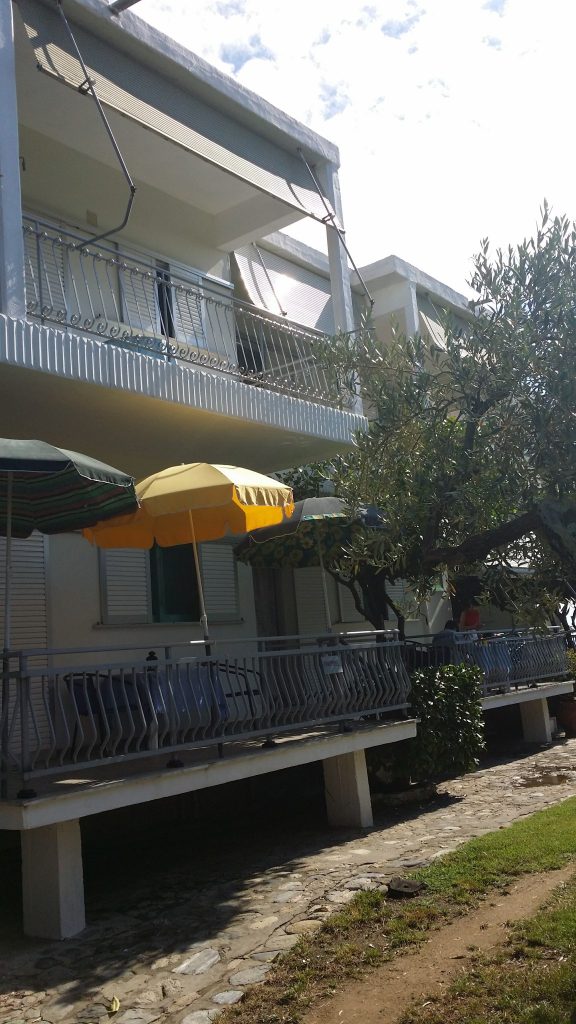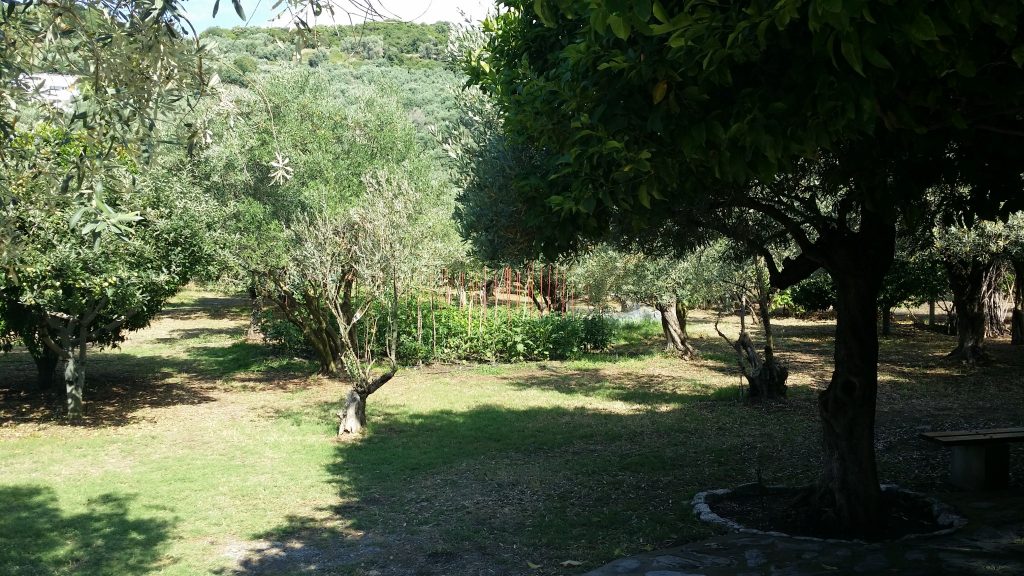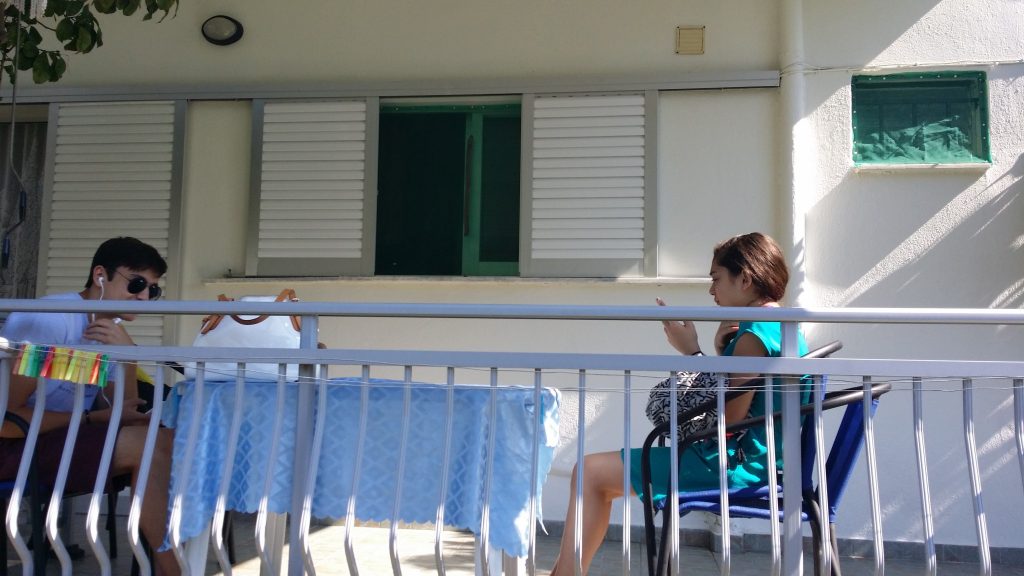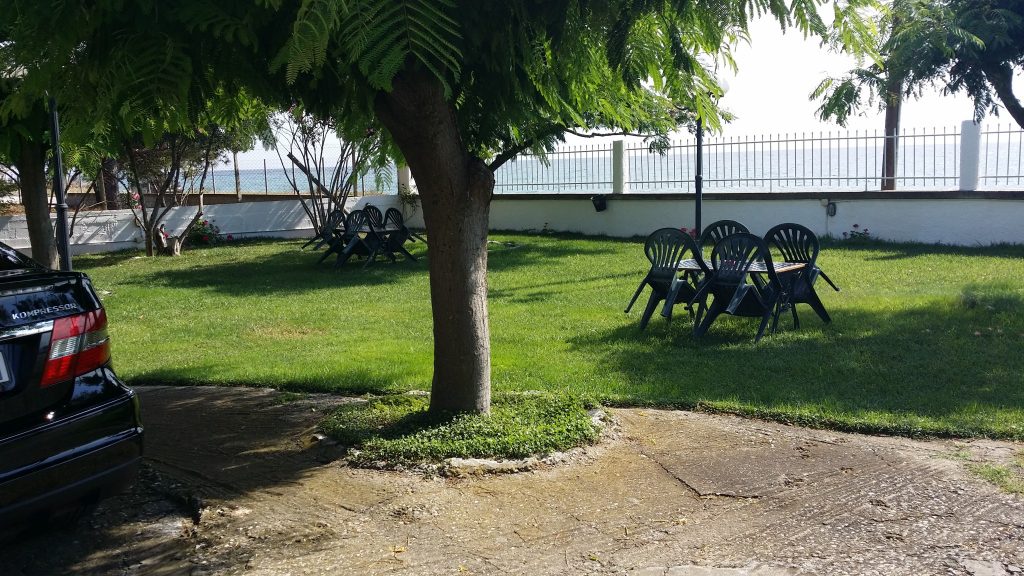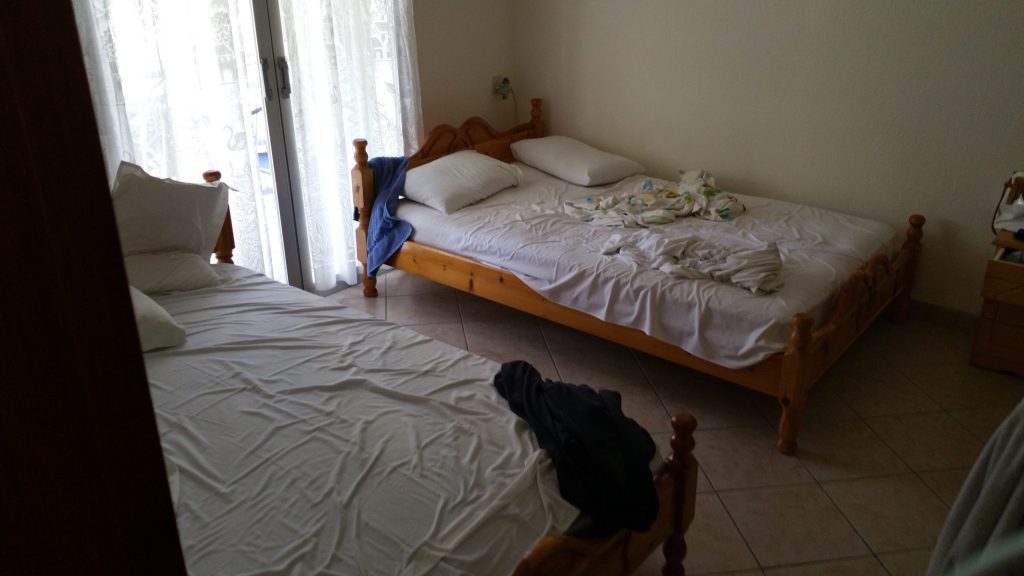 Back on the road…I was surprised to see the place empty during the weekdays…Several stores have also been closed. You feel the effects of the economic crisis everywhere in this country!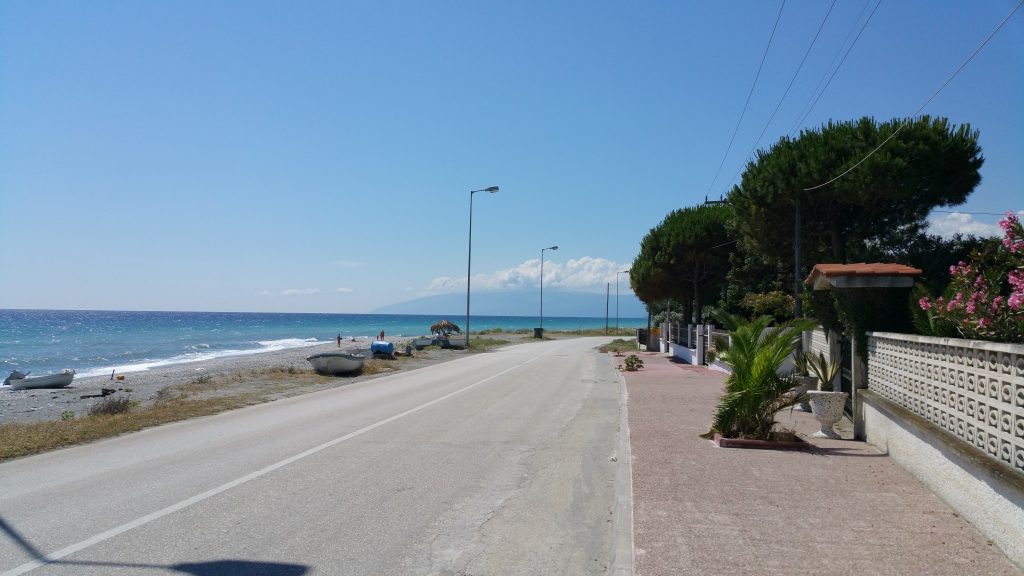 This store is right next to the Airbnb place, perfect location!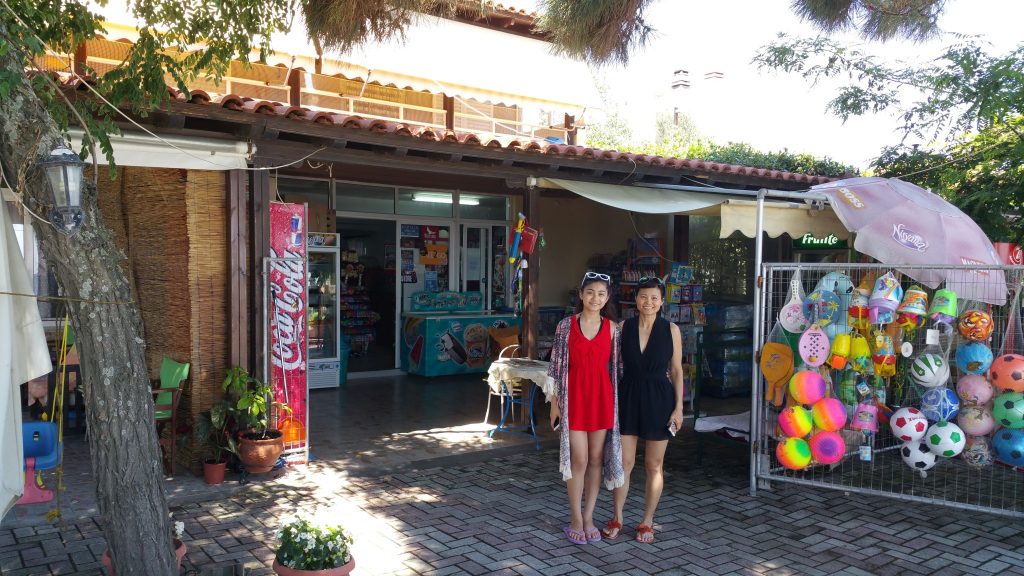 Deserted beaches…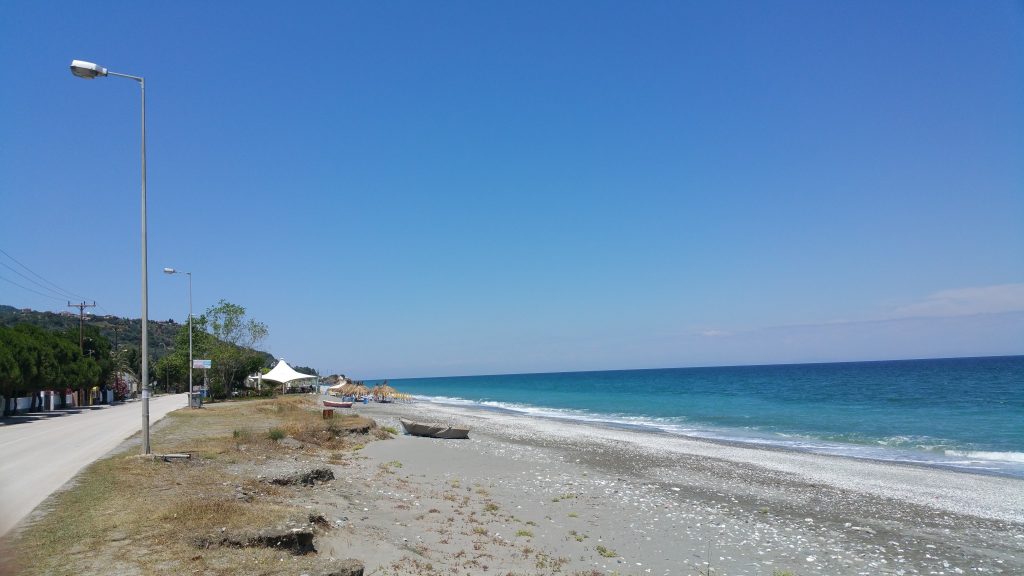 Fish tavern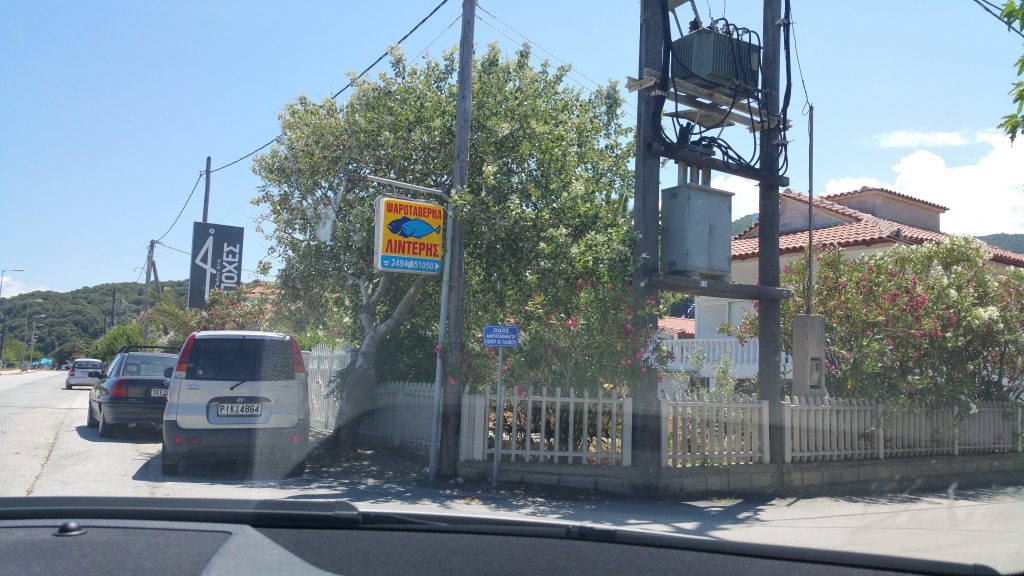 Goofing around…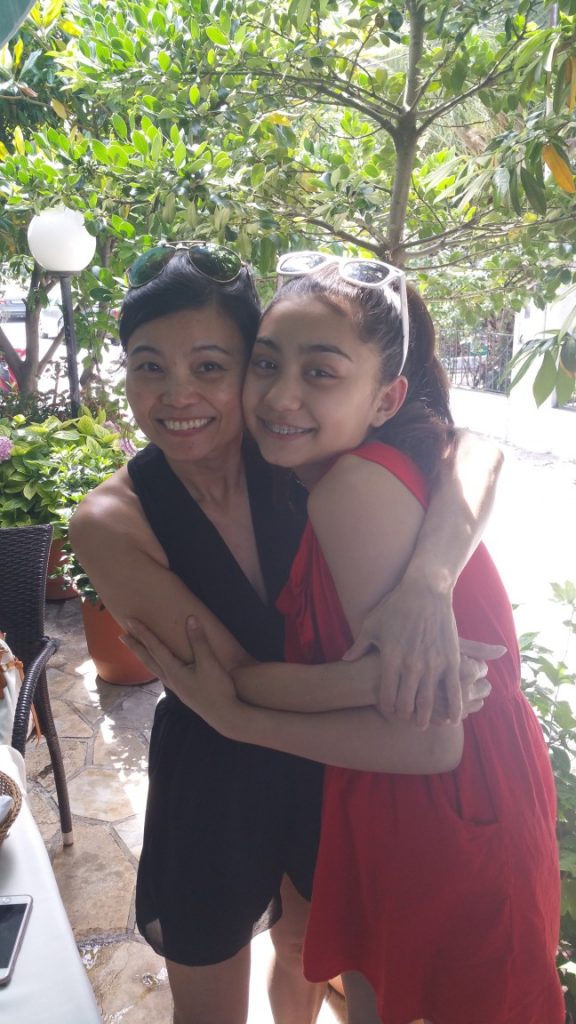 At the end of Velika, it is another one of my favorite hidden beaches. Well, not so hidden anymore…some business it appears got a hold of it and now sells umbrellas and overpriced drinks, ruins the natural beauty. I have some pictures back before it was discovered, so picturesque!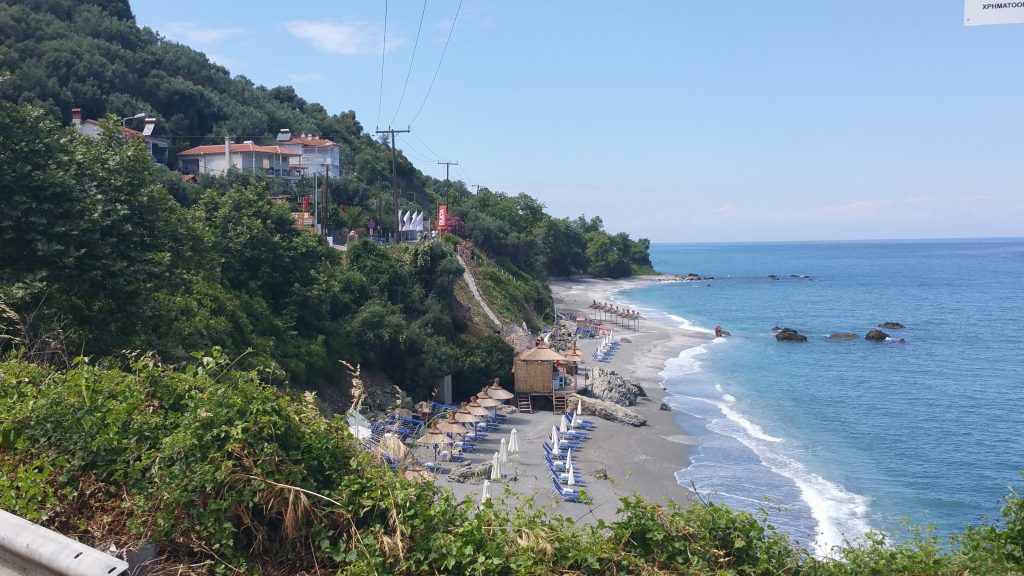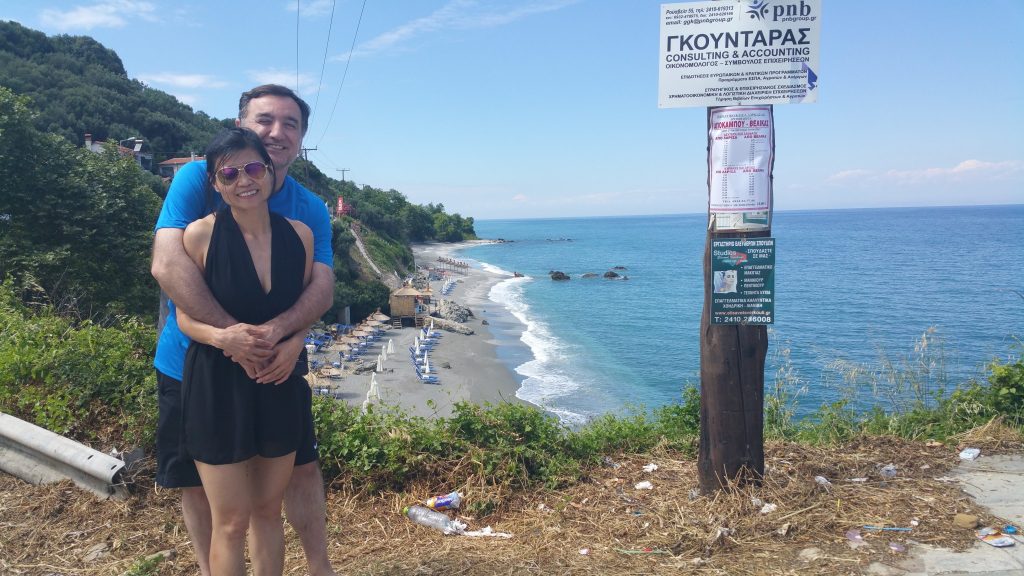 This is overlooking the opposite side facing Agiokampos at the other end of the beach from the end of Velika beach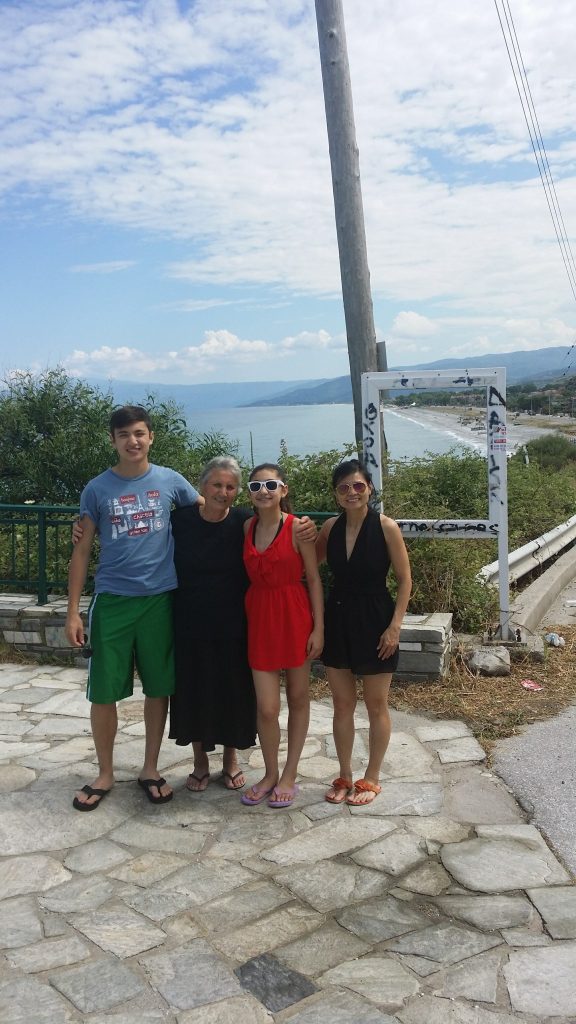 Life is so hard sometimes…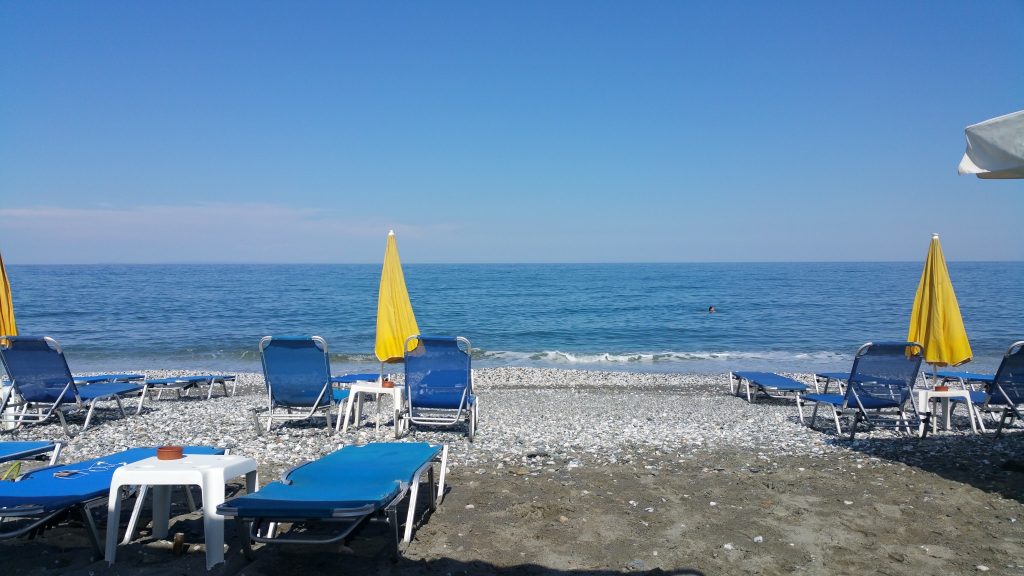 U face straight, you look at the magnificent sea. You turn right, you look at the two beauties. I kept facing straight and right, I did not want to turn left to face son lol.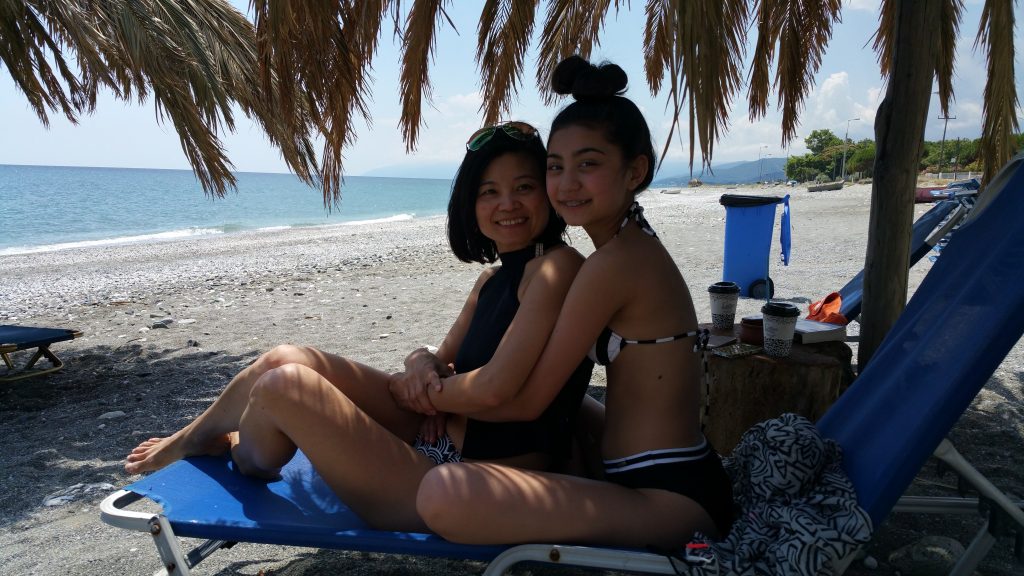 Who needs Panera, woohoo!
It's about the water…Every time I go to a lake in Michigan or visit Florida and look at the water and I go…pffffft!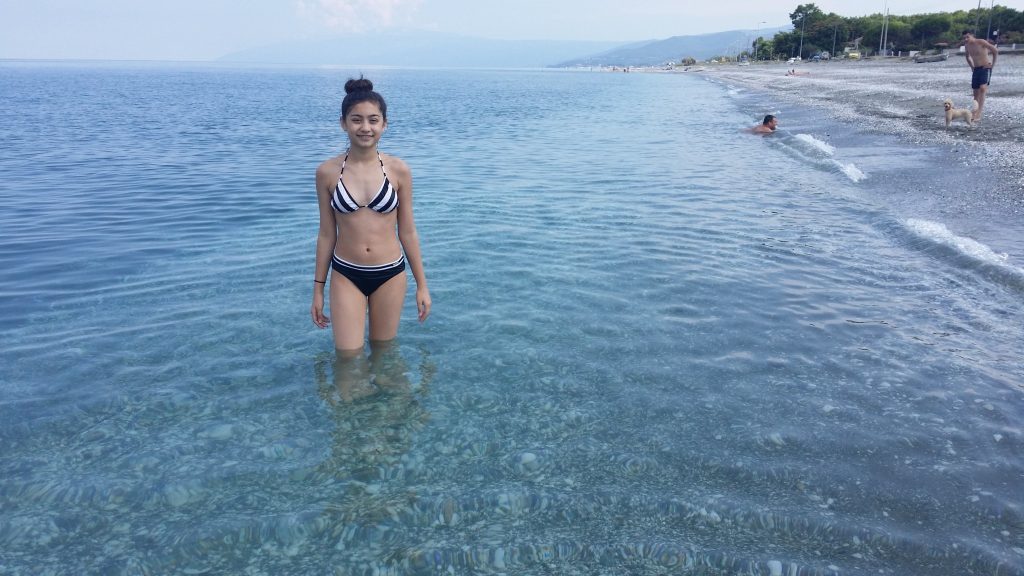 TBBon!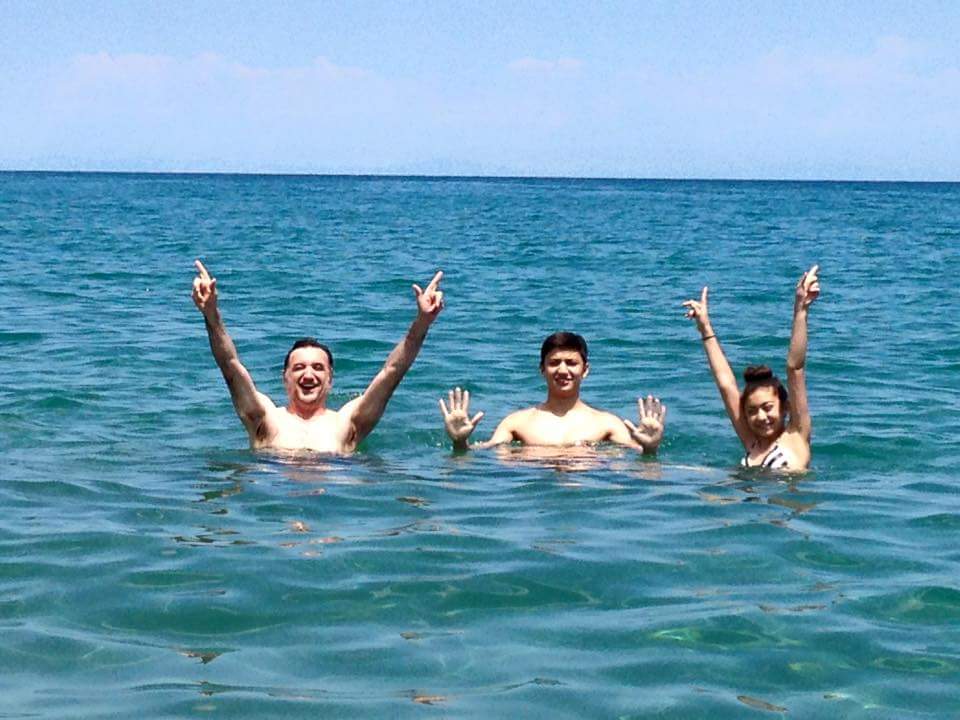 Strolling around in the evening…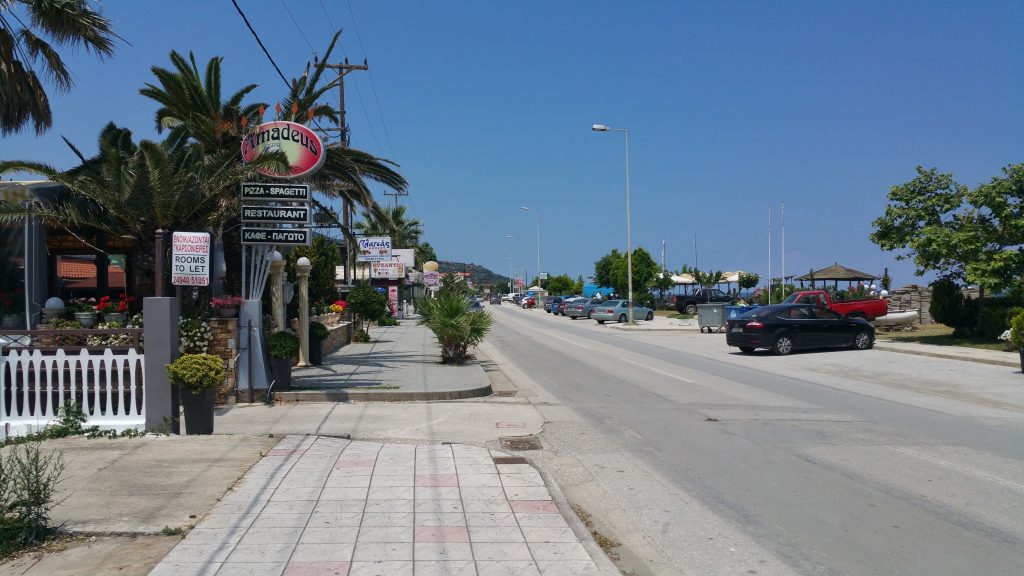 Another one closed…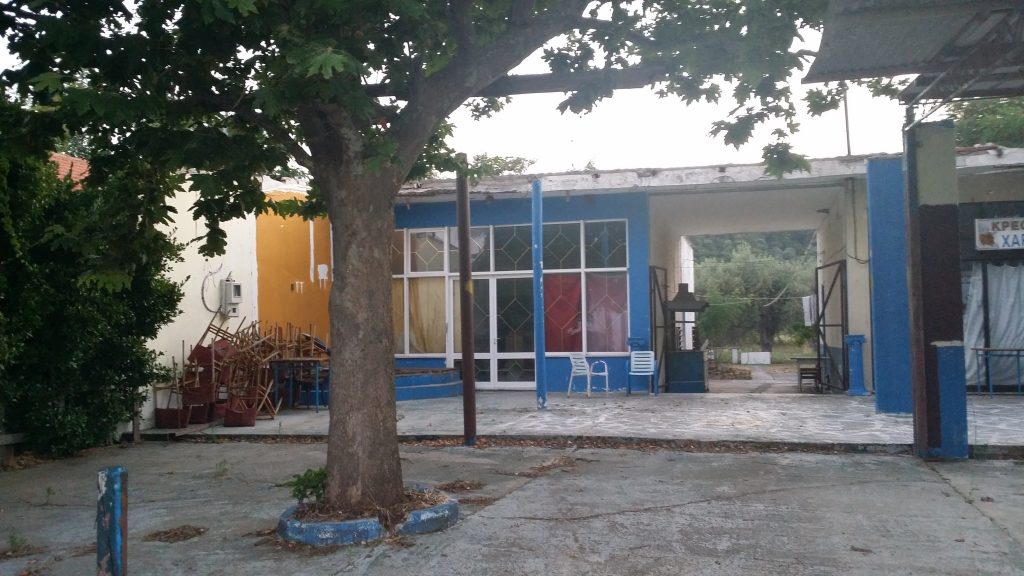 The small super market early morning going to get my coffee, watching the news and bitching at the politicians…happens a lot!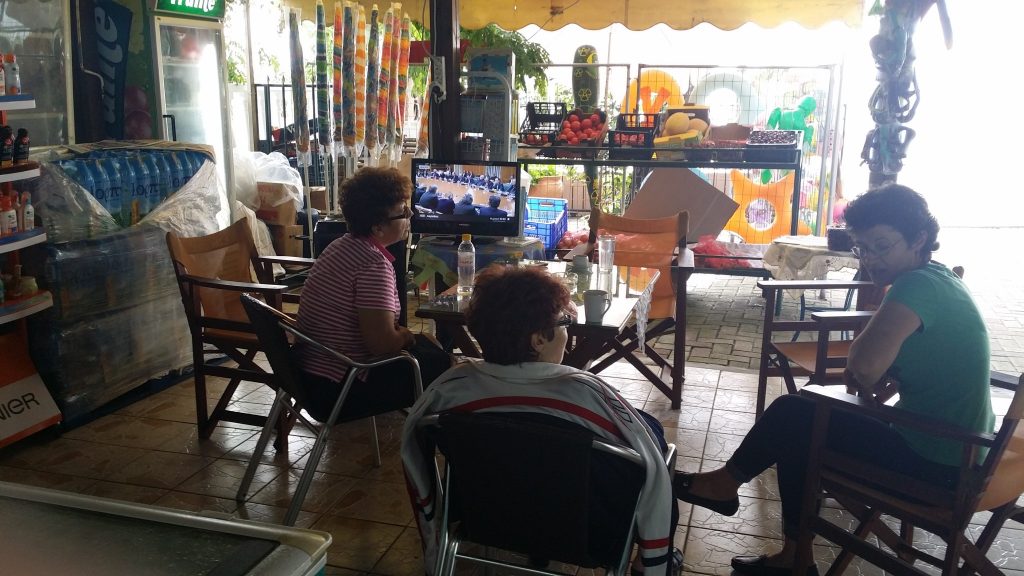 Another glorious meal by the sea…Prices have come down a lot. The surviving restaurants try so hard to distinguish themselves to…survive. We customers benefit. I must admit, from a purchasing power point of view, due to the strong rise of the dollar…we have been very lucky!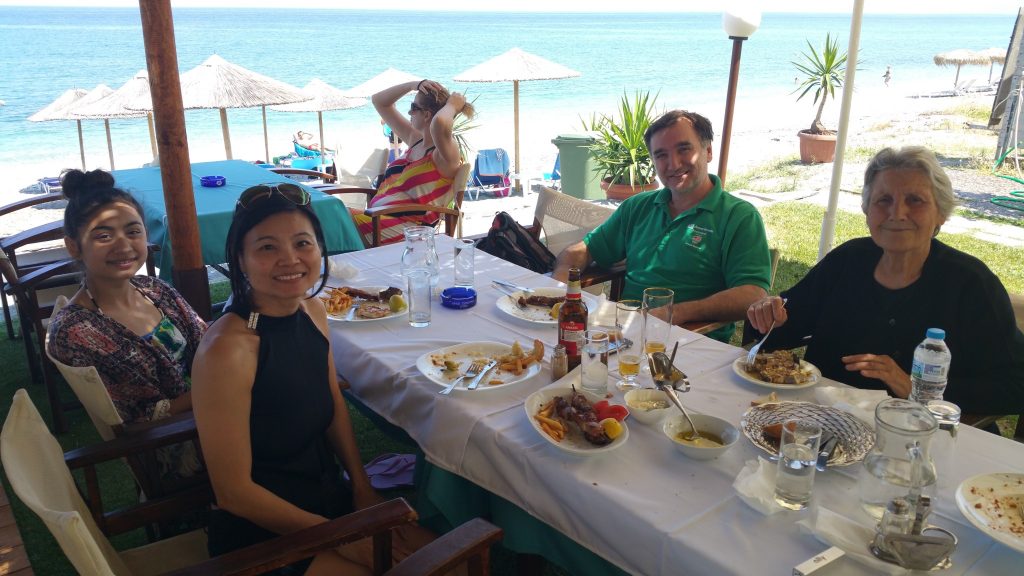 Complimentary from the owner, fresh cherries! We are located in one of the largest cherry growing areas of Greece. Yummy!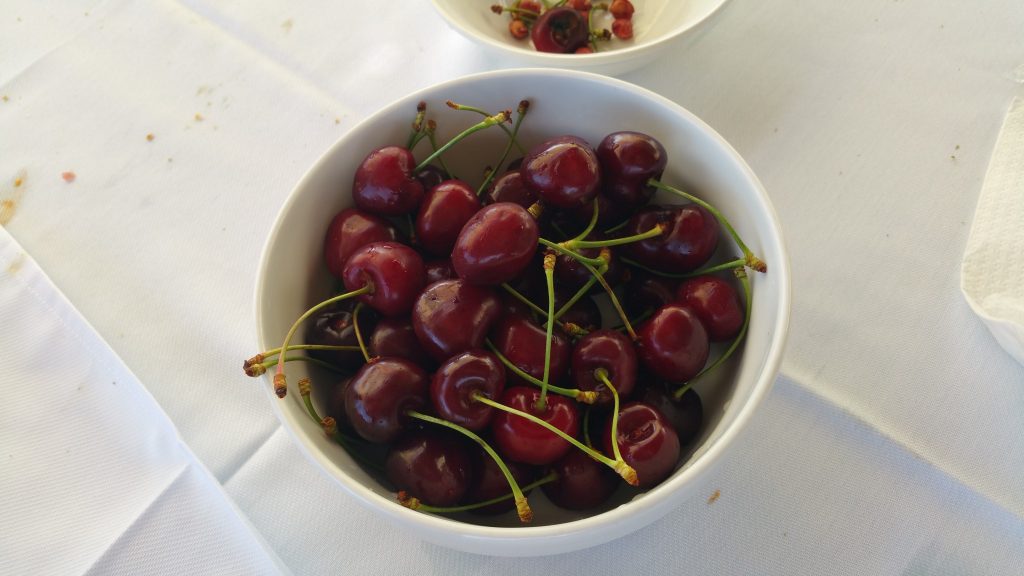 Back to the other side. At Agiokampos there is a small port. One day there will be ferries coming from all over the world my father used to say. Still waiting…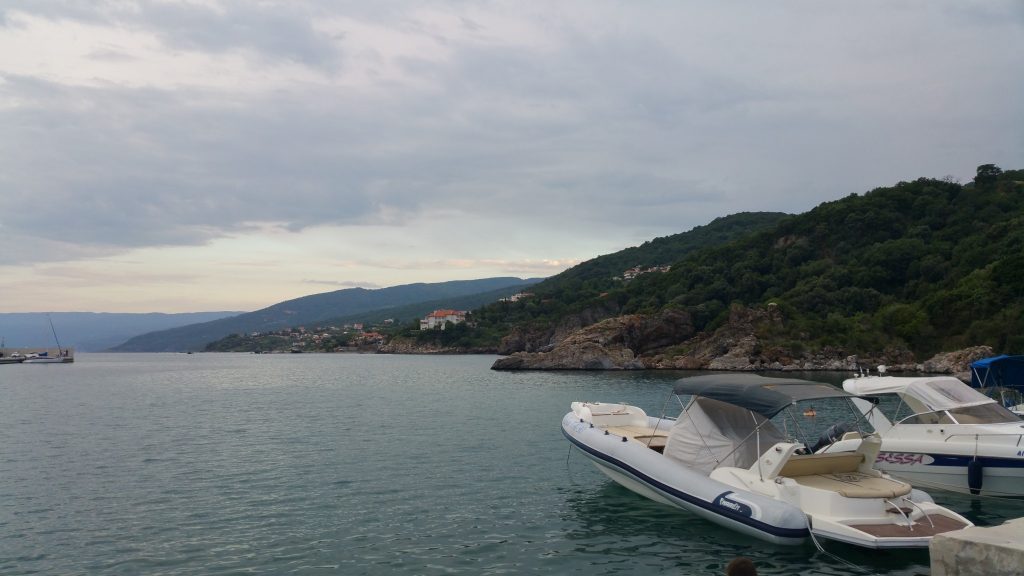 There has always been a small community of fishermen who lives here year round. Not many as the place is too cold and waves/storms so strong during the winter that you hardly see anyone!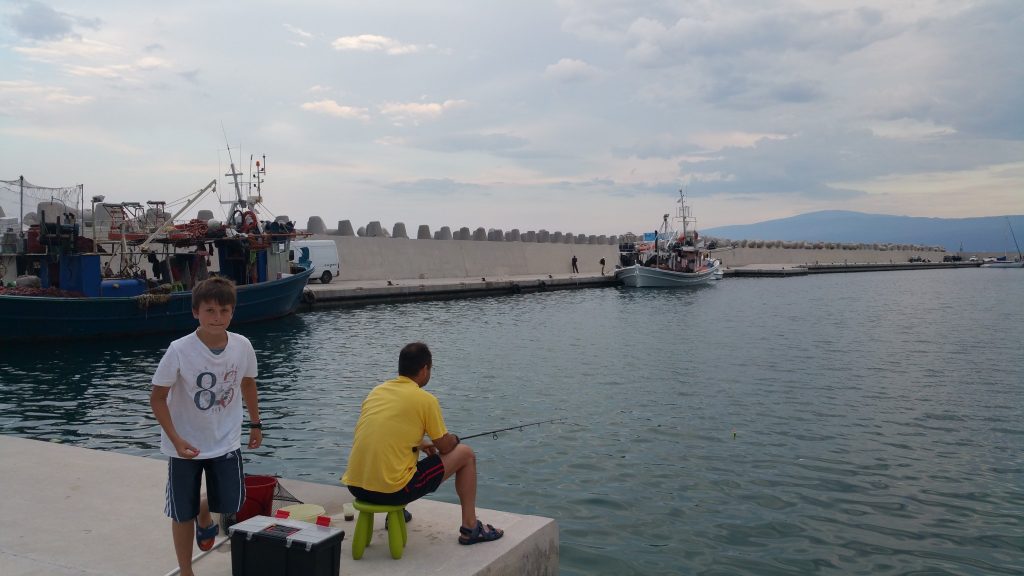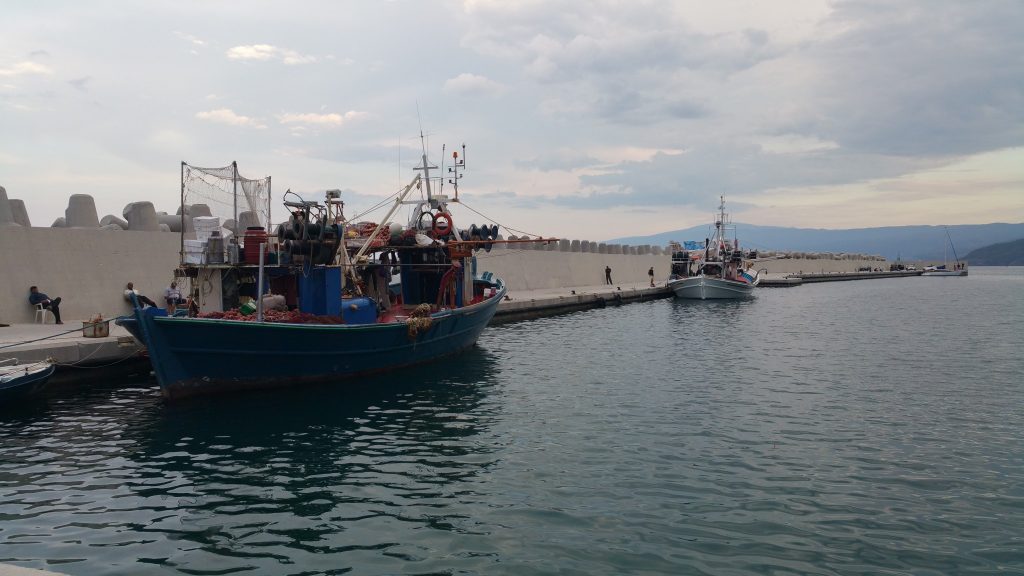 Another beautiful shot from the end of the Agiokampos beach at the port…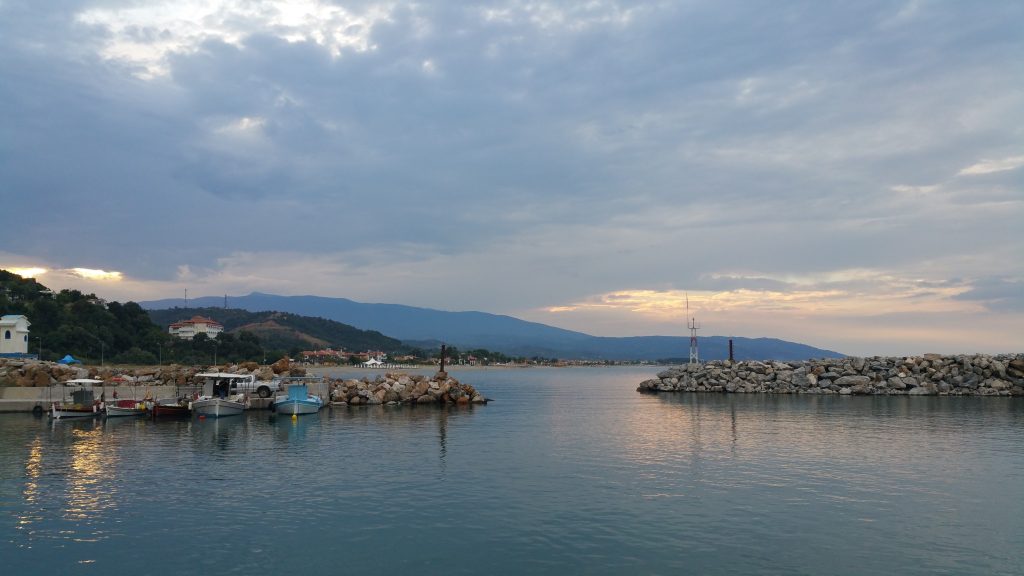 You see this beach right here? TBB has probably walked every inch of it, been coming here since…birth up to about 17 years old when I left for the US.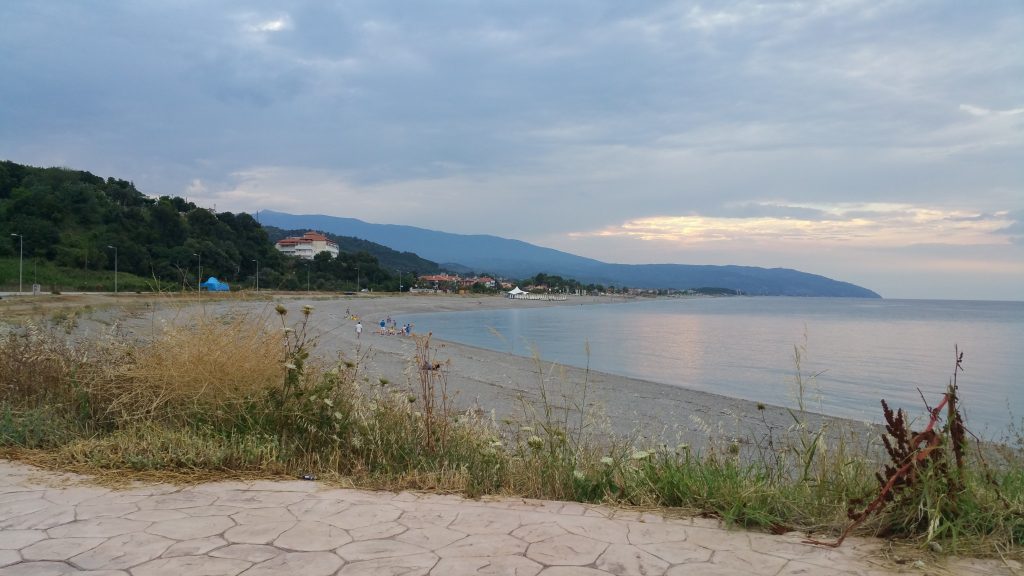 We always try to have a meal with….noodles at home! Noodles and cherries, yeah baby!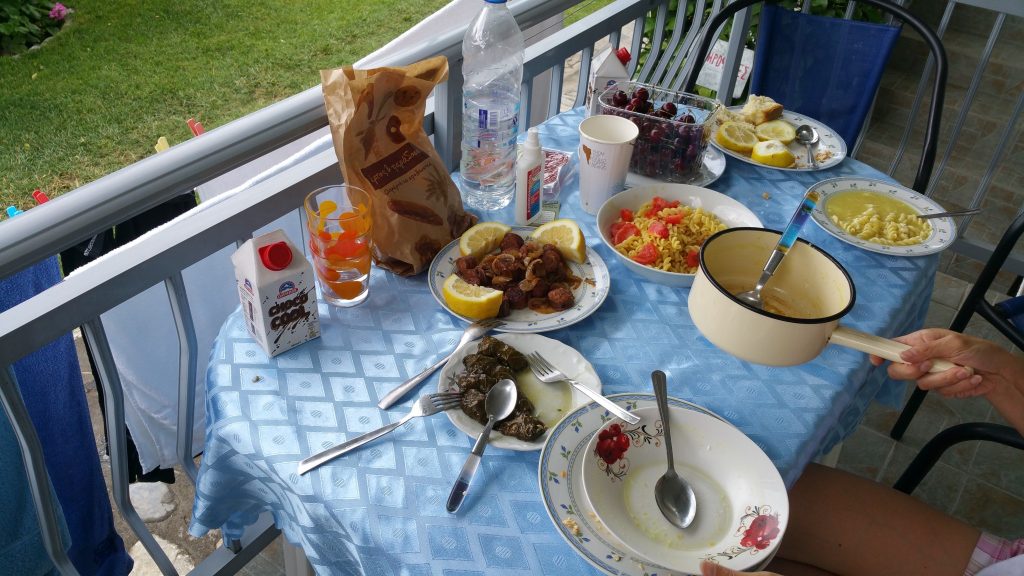 Next day we decided to go on a drive north (towards Thessaloniki) following the main coast road. Prepare to see places you never see in any trip report because most tourists go to the famous Greek Islands! Well, you can get there I guess but this area is soooooo much more affordable and you mostly never see any other tourists!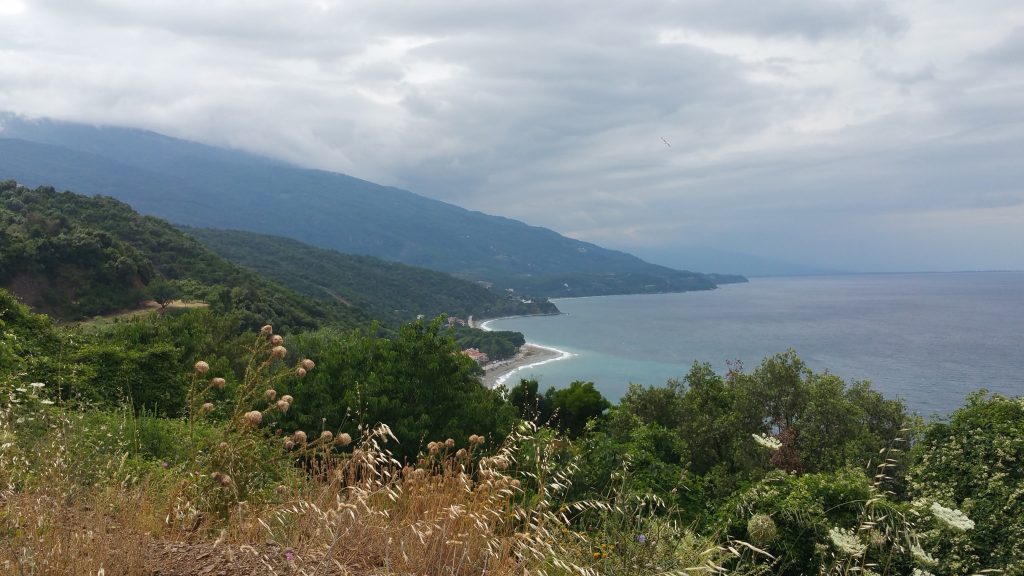 So many of these beach gems…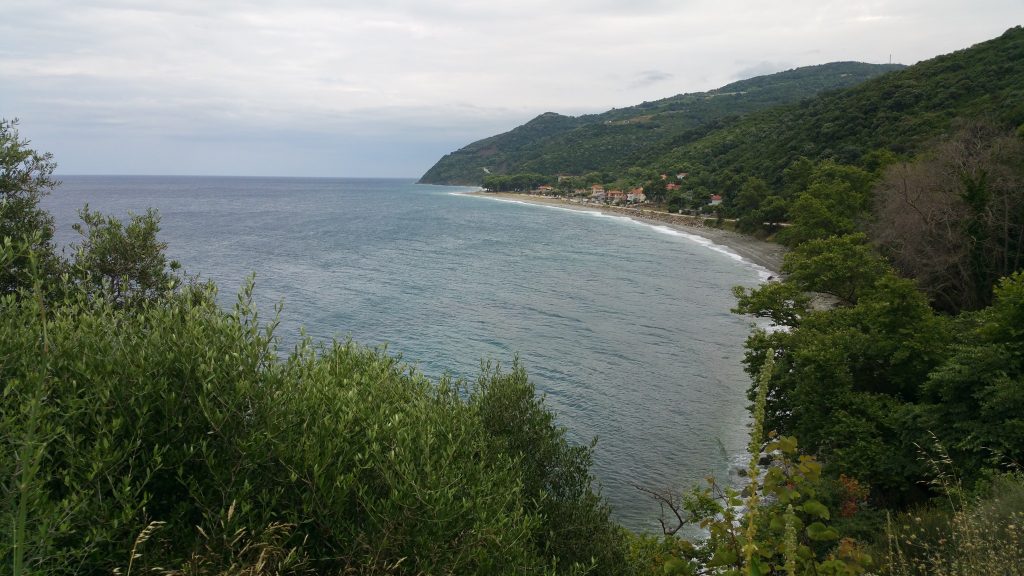 Look at the camera man!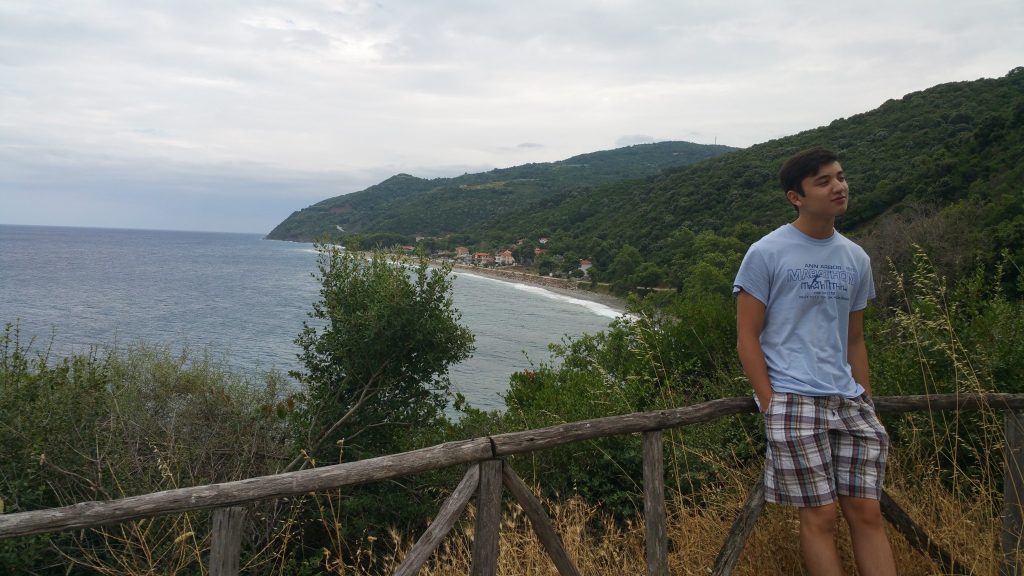 Okay guys, I am not suffering. My blog may not be killing it with Alexa rankings…but I dig it! #winning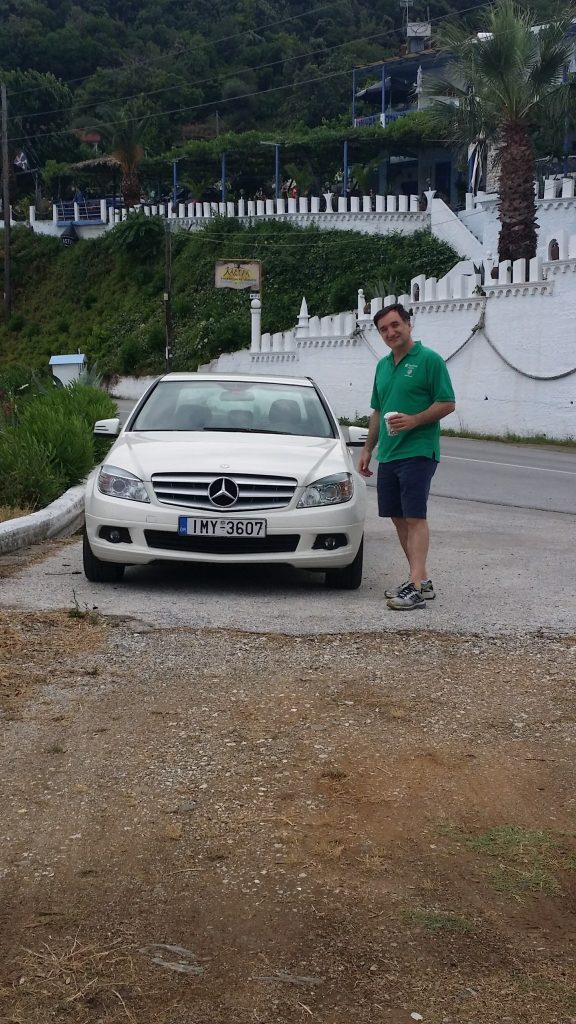 I decided to drive all the way back to the main highway and get back to the Tempi Valley and stop this time…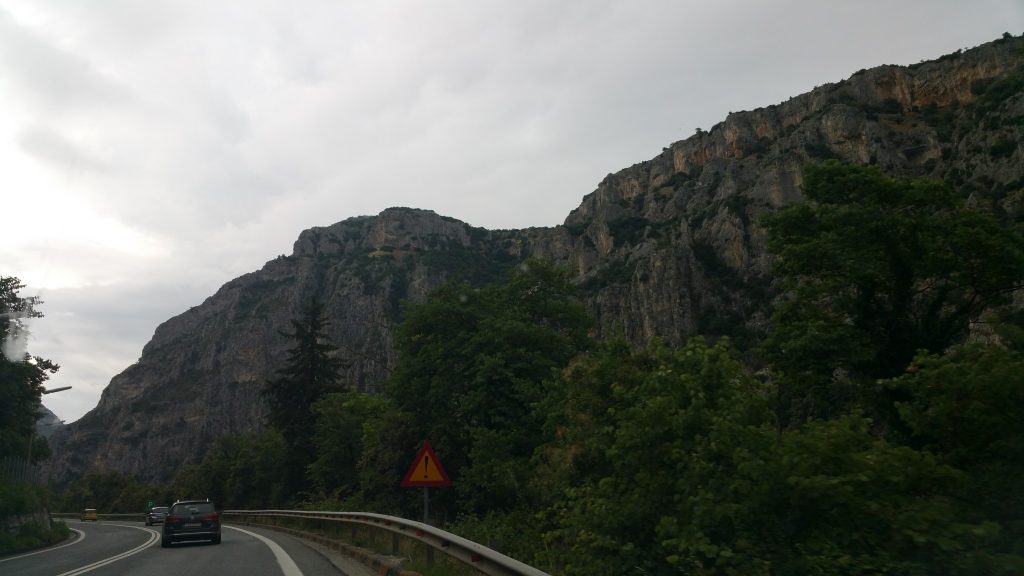 As a kid my parents took me here several times. It is astonishing how tiny this place is and how huge it seemed when I was a kid, wow!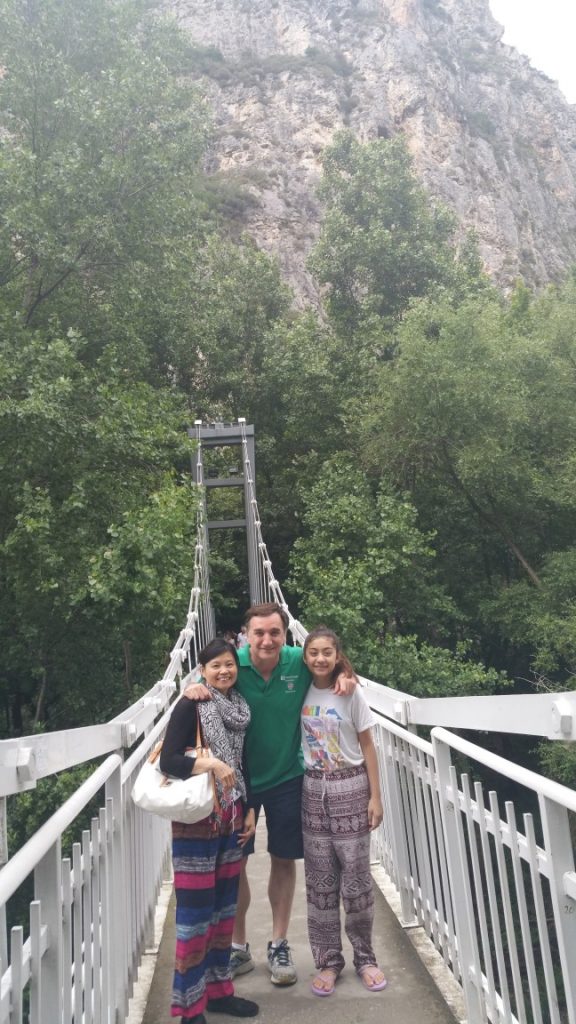 There are some monastery type structures built inside the rocks here.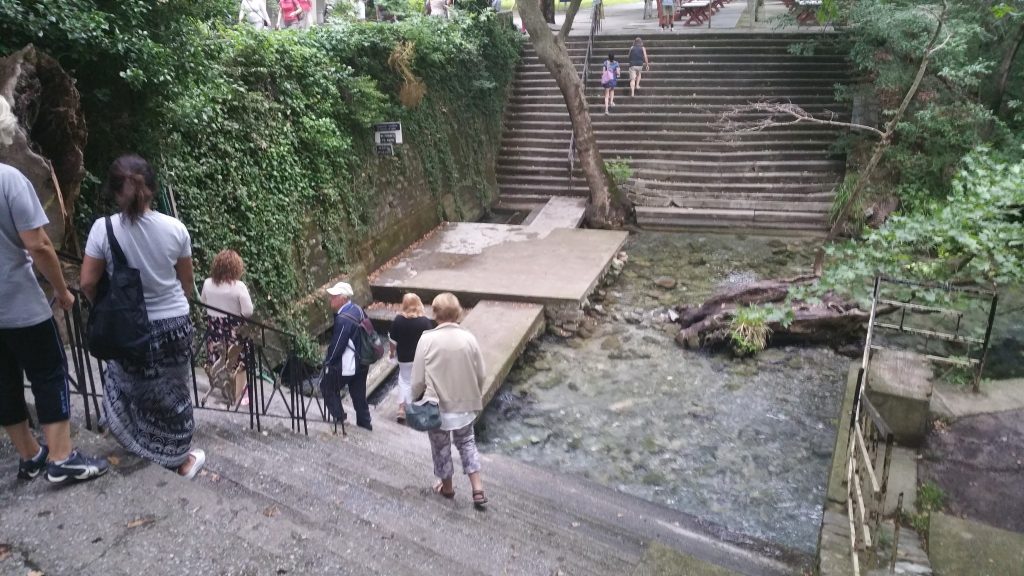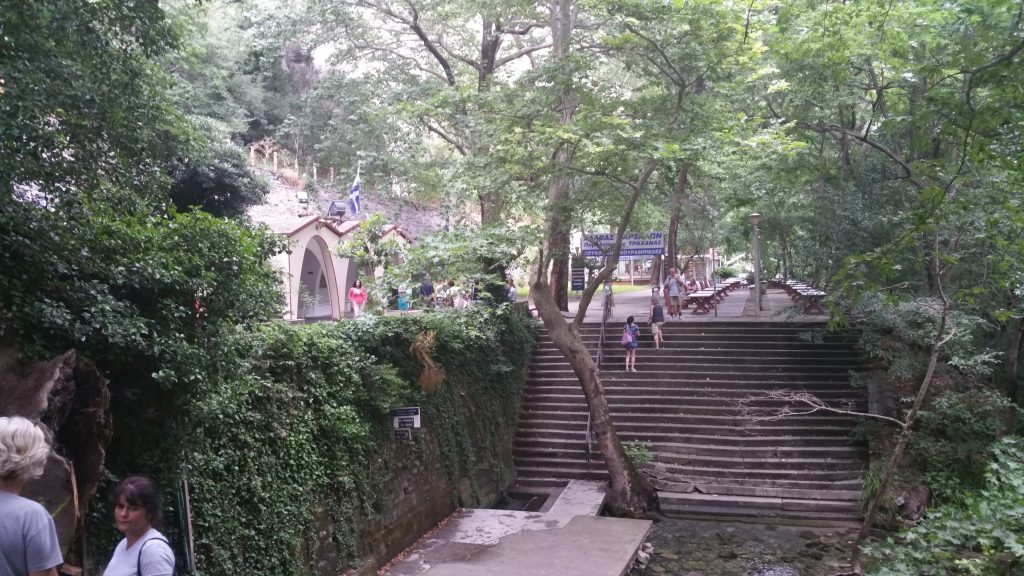 There is also St. Paraskevi church.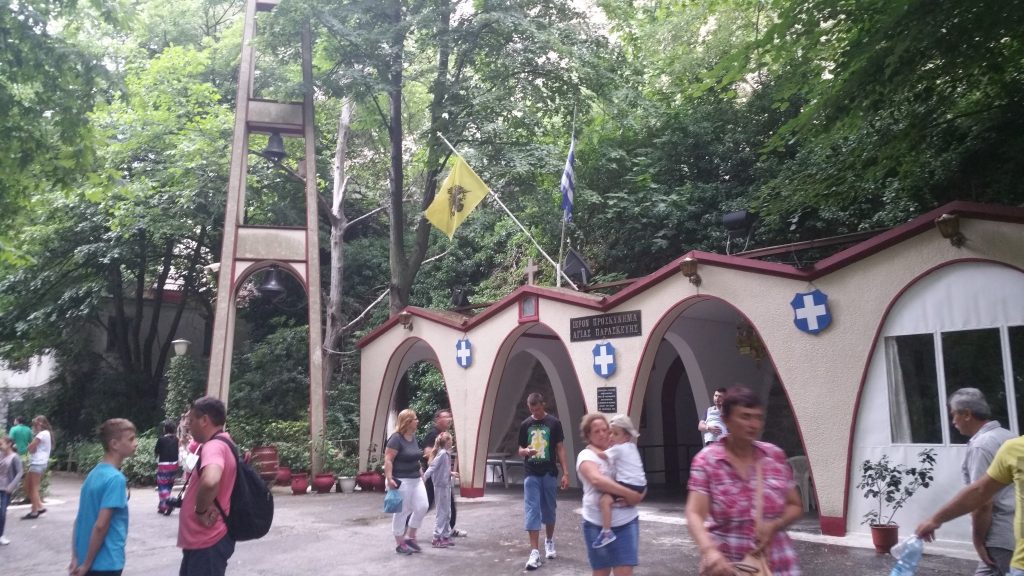 I found the place looking depressive and run down. Only one semi functioning toilet. Most of the souvenir shops closed or not doing much business at all. I remember as a kid this place so full of people picnicking, playing in the water and so many food trucks…It was hard to watch, felt gut wrenching actually. I should dig out my family pic when I was kid, okay here it is, oh my!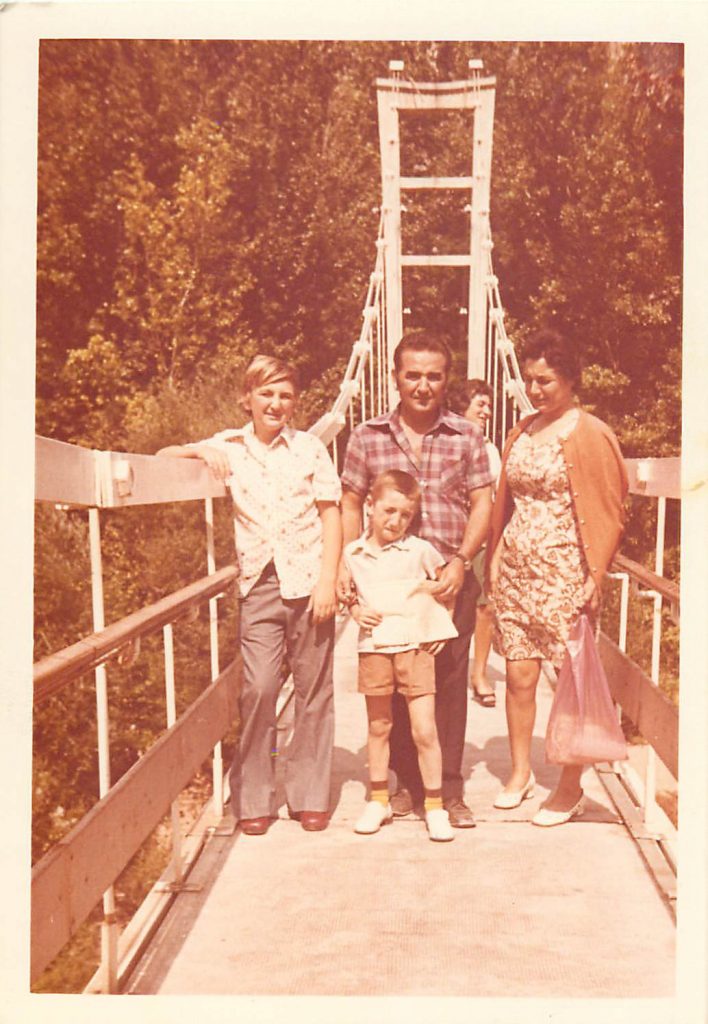 Amazing what 40 some years can do to your physique, lol.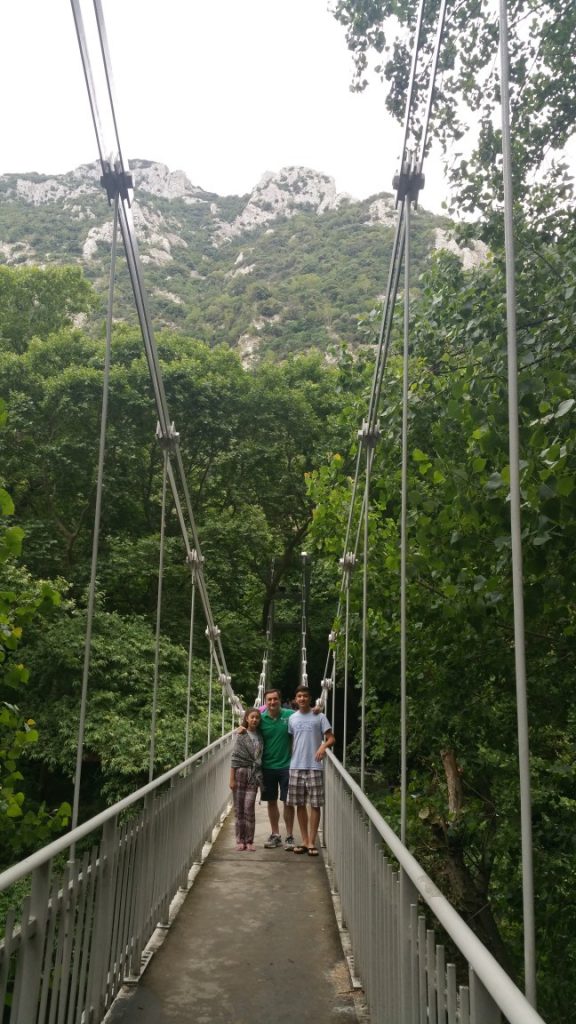 I think we stayed five nights total. My mother really enjoyed chatting every day with the owner's mother and got along so well. It was time to drive back to Larissa and….wait, must stop for some cherries of course!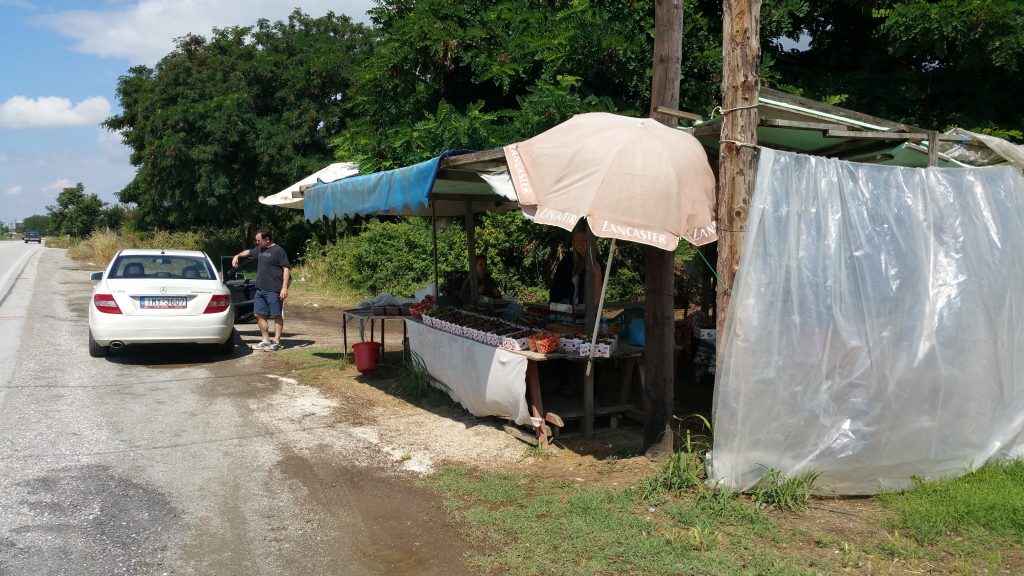 Back to Larissa for one night, just strolling along enjoying the beautiful night…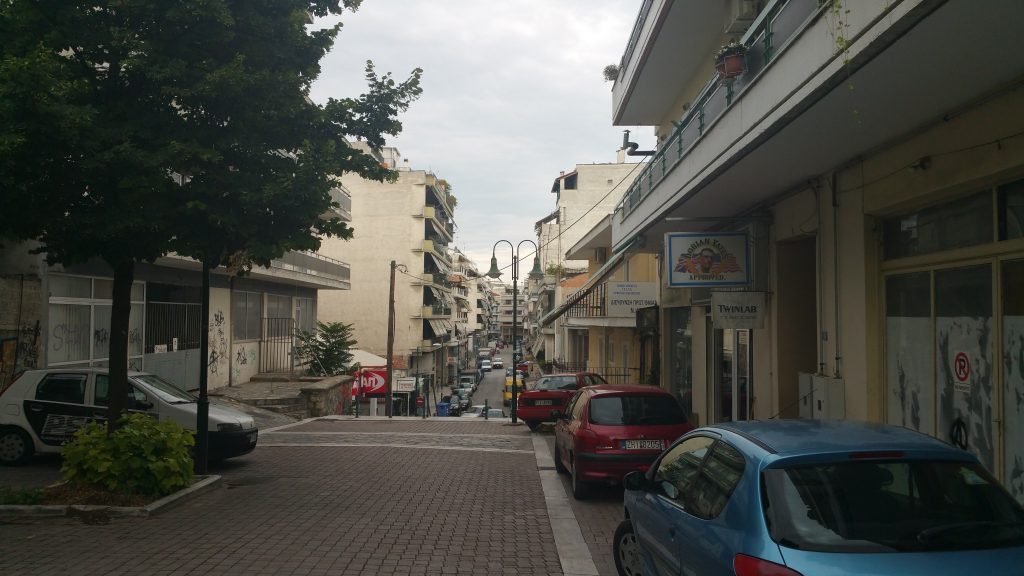 and the smells and sounds…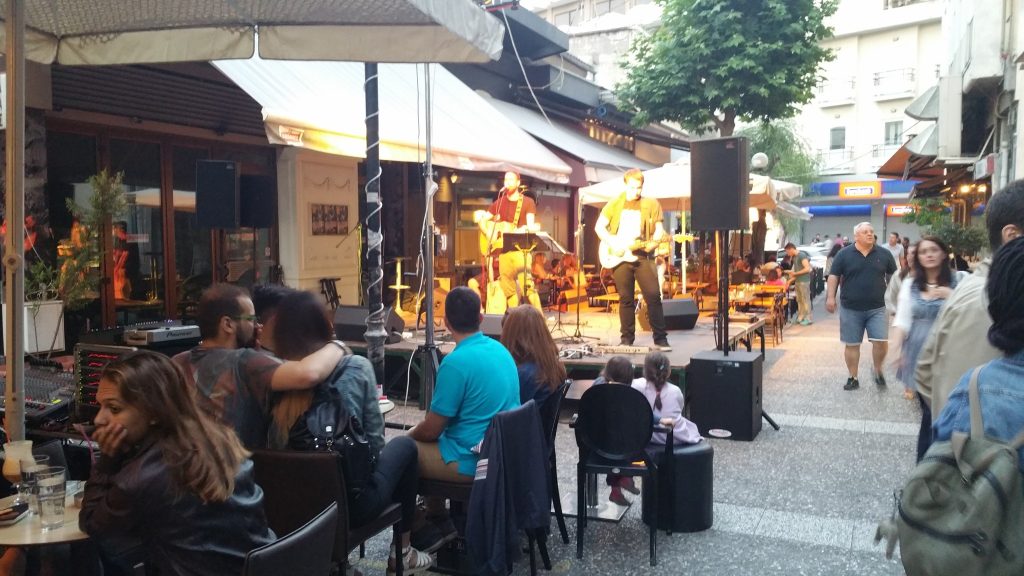 We had an awesome BBQ meal at a taverna in the old part of the town, it was…epic! Next morning we are going to drive to Meteora!
Please help bloggers you appreciate & make a positive difference in your life by spreading the word about their blogs, emailing and commenting and using their few $ links, thank you!
TBB
travelbloggerbuzz@gmail.com
Follow TBB on Twitter @FlyerTalkerinA2
You can subscribe to TBB below, winners only!