This is the third and final part of our 2013 Summer Vacation inside Jasper National Park.
Here are the parts:
Part 1: Detroit to Fairmont Banff Springs
And here is the FULL TRIP REPORT (warning: Very long read!)
TBB Blog Mission: To Entertain. Educate. Inspire. In That Order!
You can support TBB by applying for CREDIT CARDS, please consider doing your shopping with our AMAZON affiliate link and clicking/forwarding any of our Referral Links. Or click on the Amazon Banner on the right side, thank YOU!
In the previous day, we left after breakfast to visit the Icefields Parkway.
It is a 144 mile journey cutting through the Canadian Rockies. Yes it is a spectacularly scenic drive. But we had in mind the Columbia Icefield, the largest icefield in North America. This is a major tourist attraction and there can be long lines. It wasn't cheap but it was definitely worth it.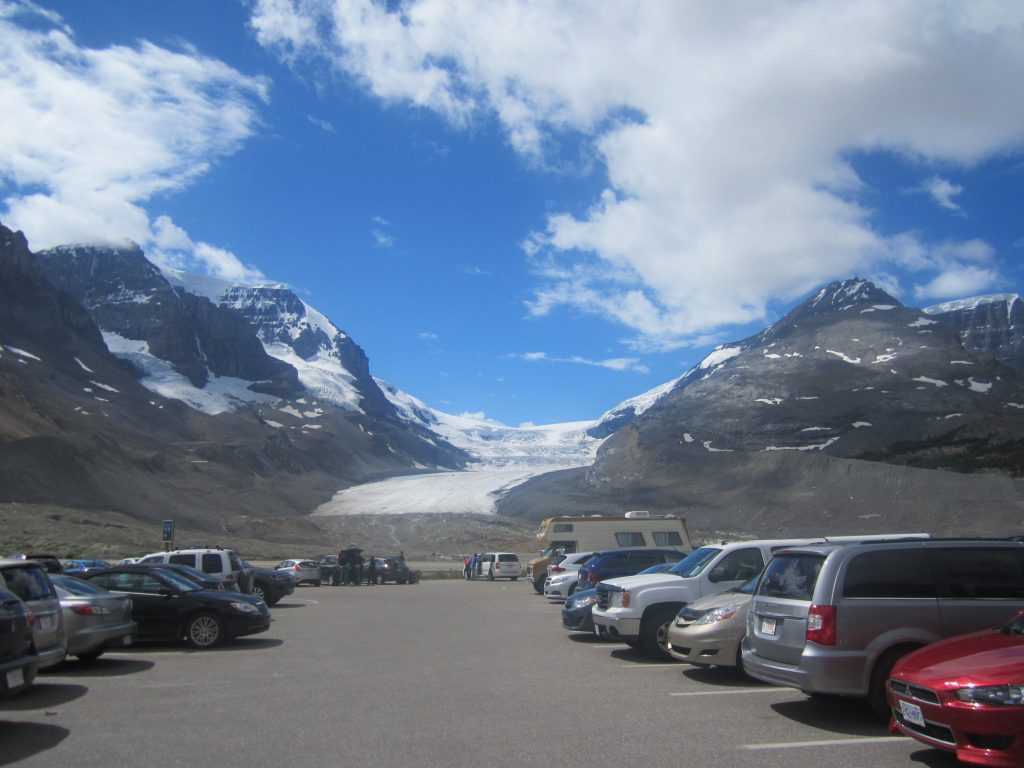 Spent some time waiting around until our ticketed time arrived…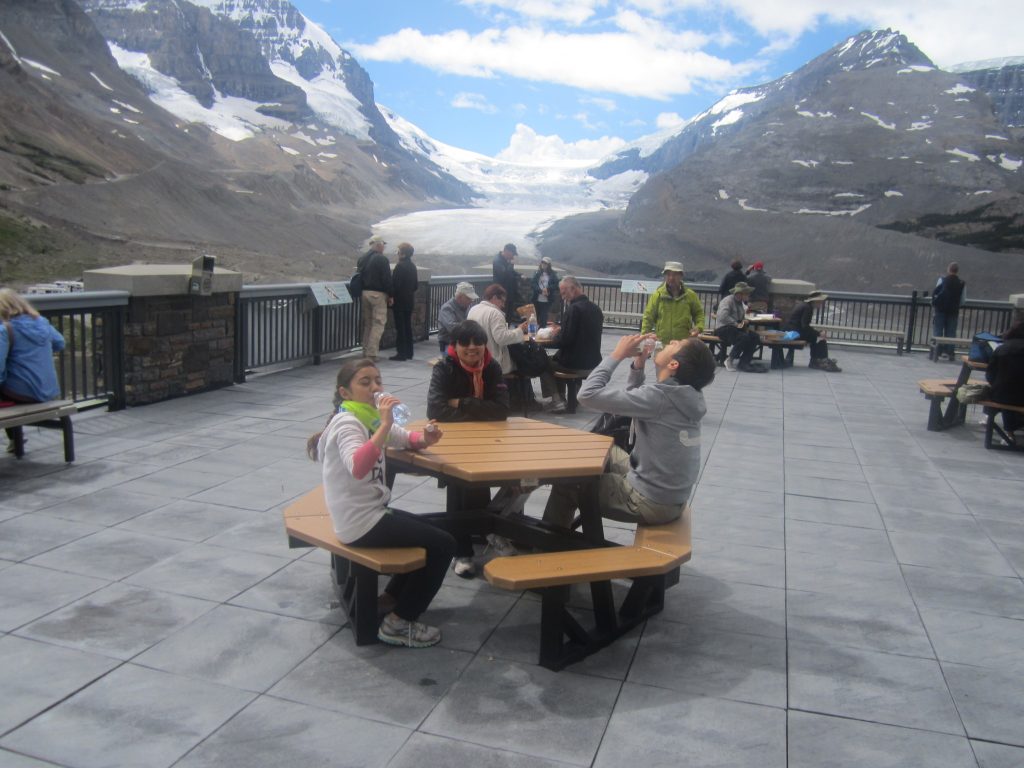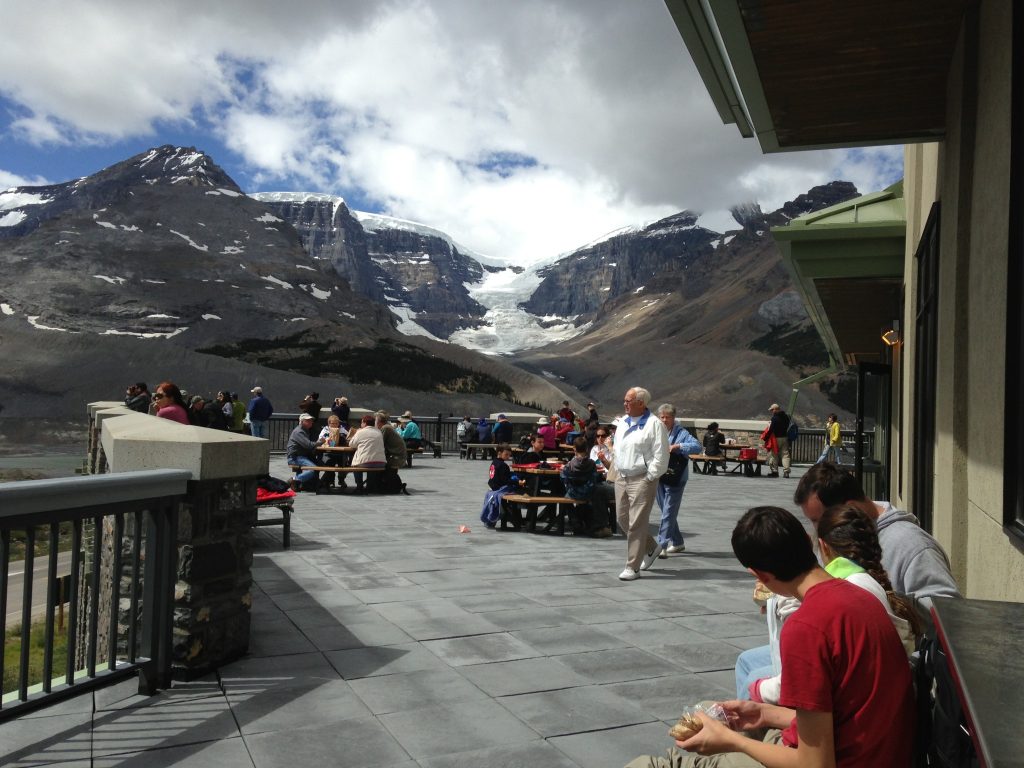 We got on these huge trucks that are built for terrain like this. The ride has extreme steep hills to go up and down, it was fun.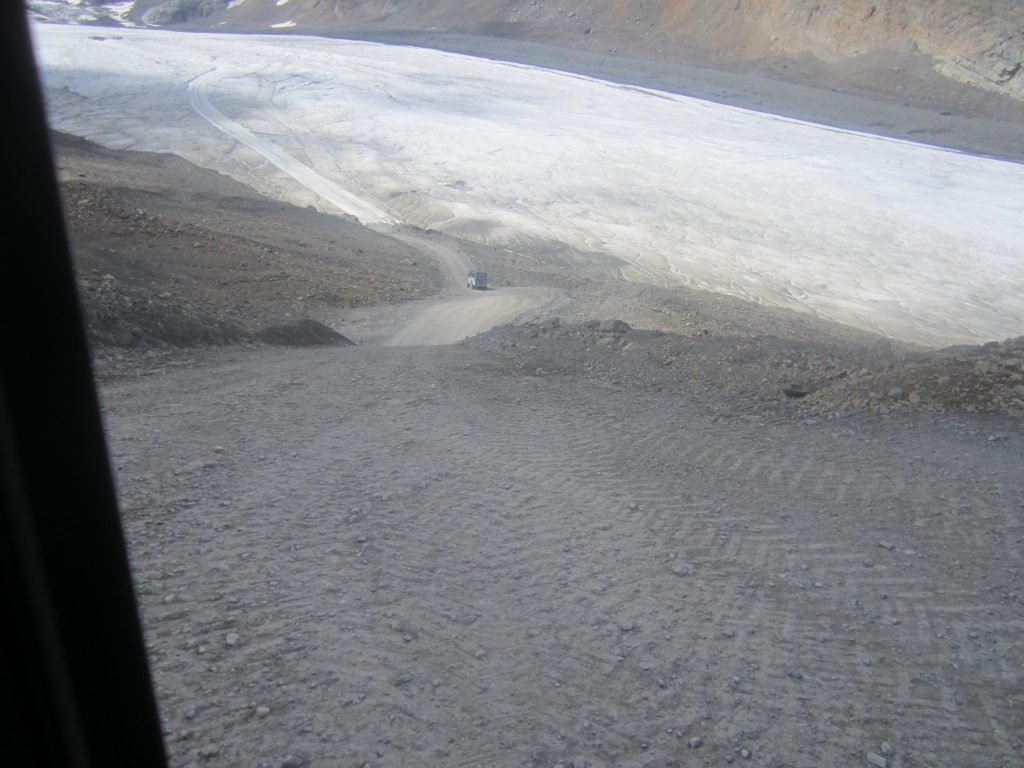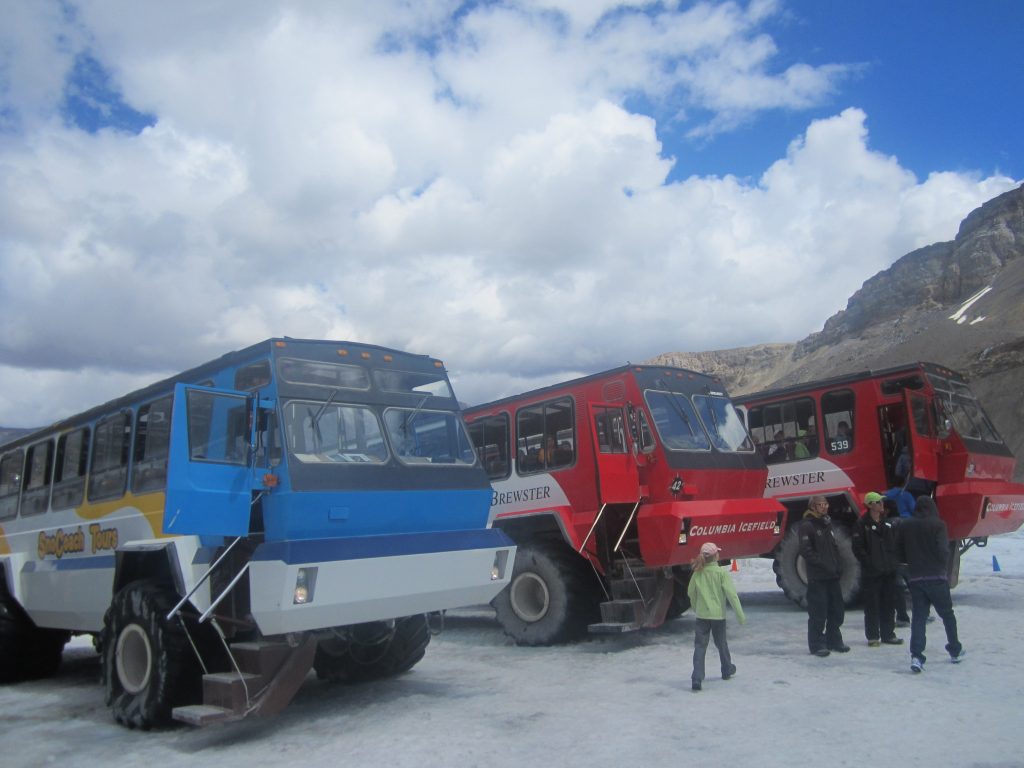 They let us to goof around for a while, you know, the tourist thing, take pics and stuff like that.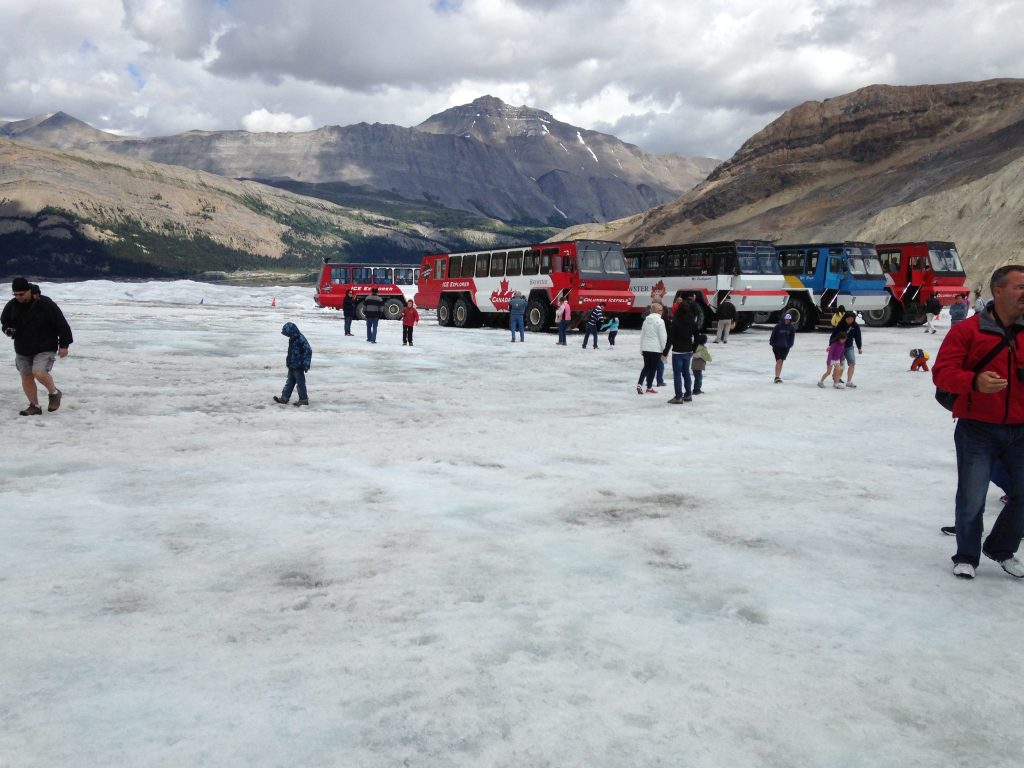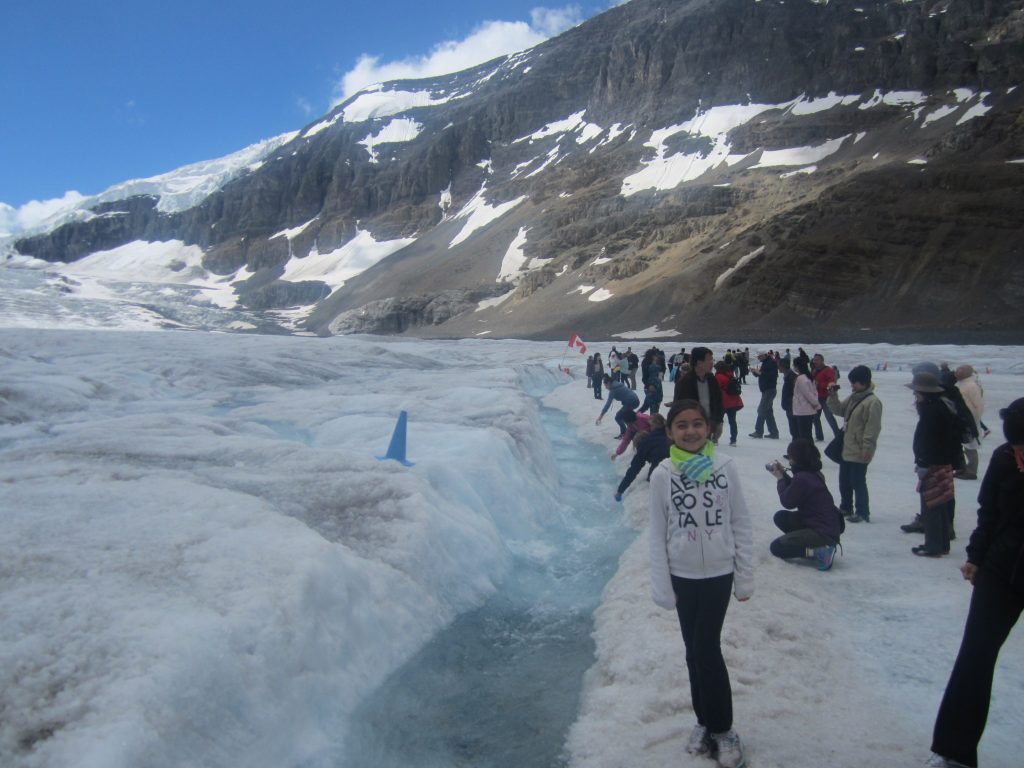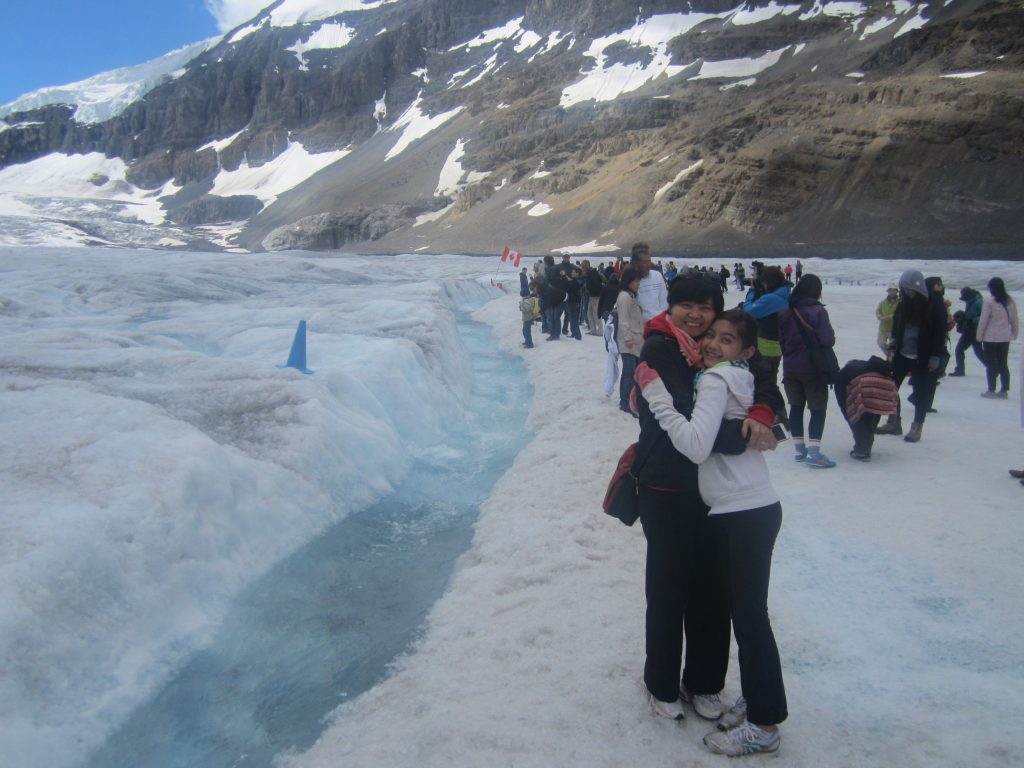 TBB conquers Canada, who is next? Coming for you!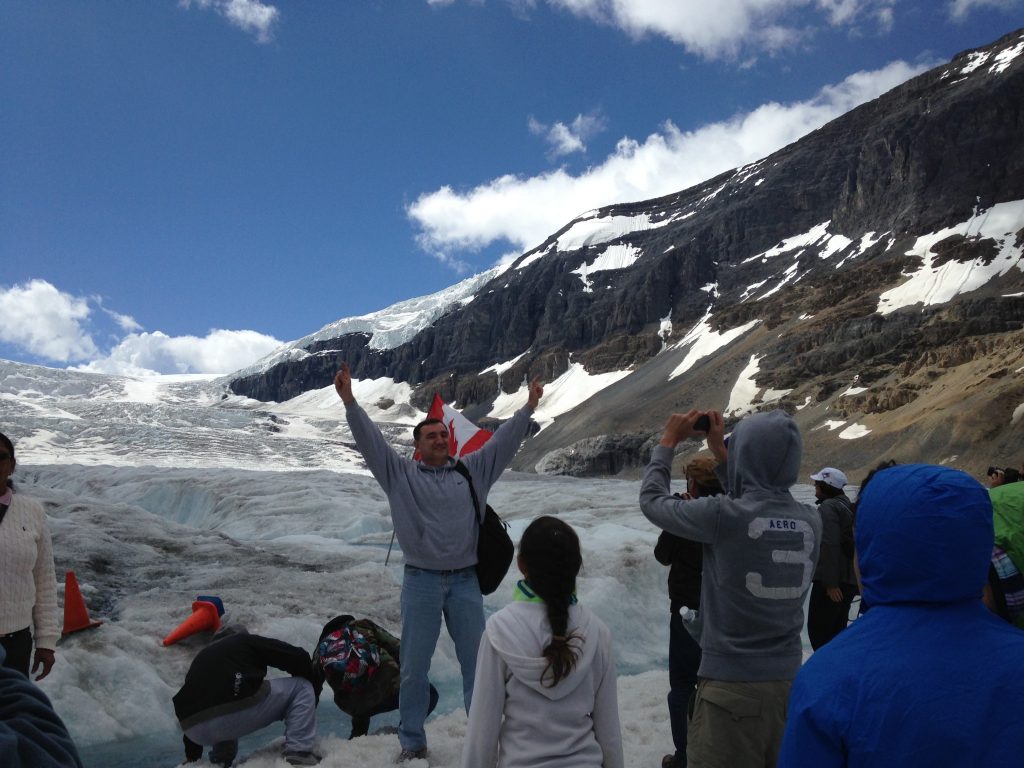 Still coming…just take the damn picture, come on!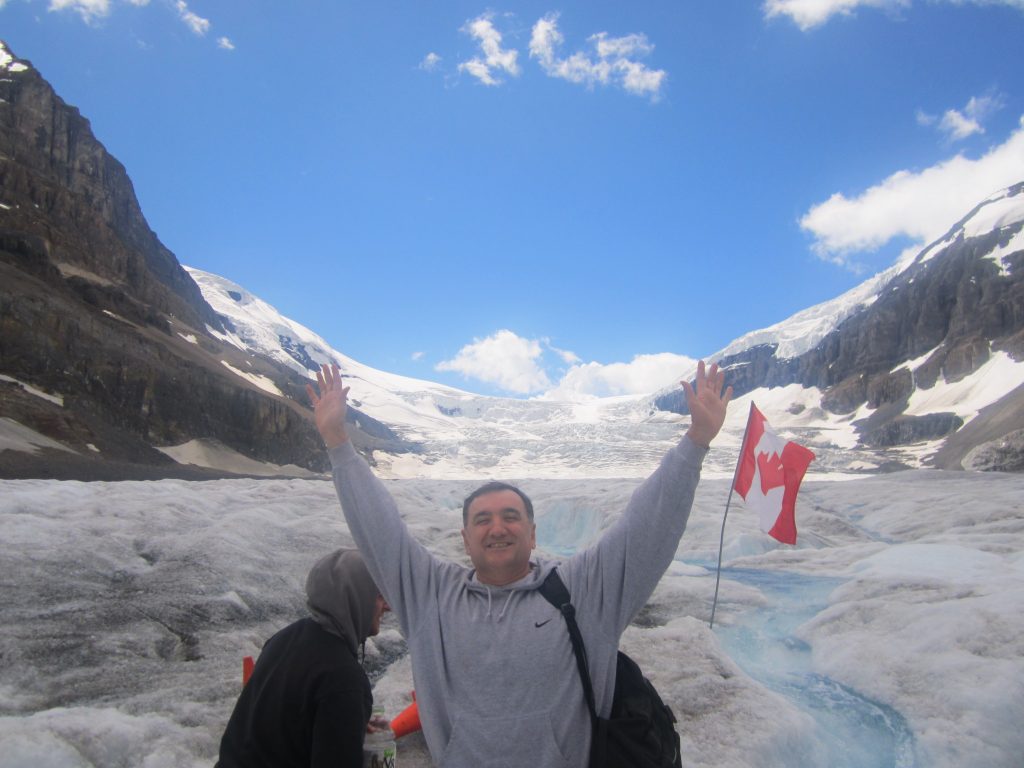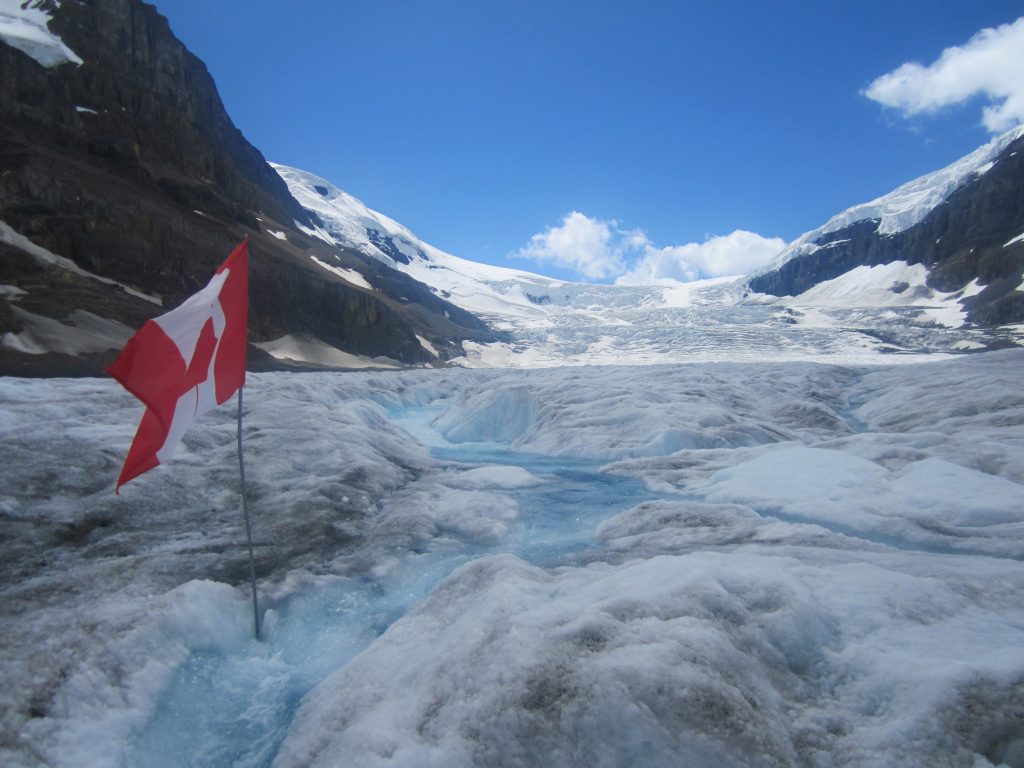 We witnessed global warming at its finest!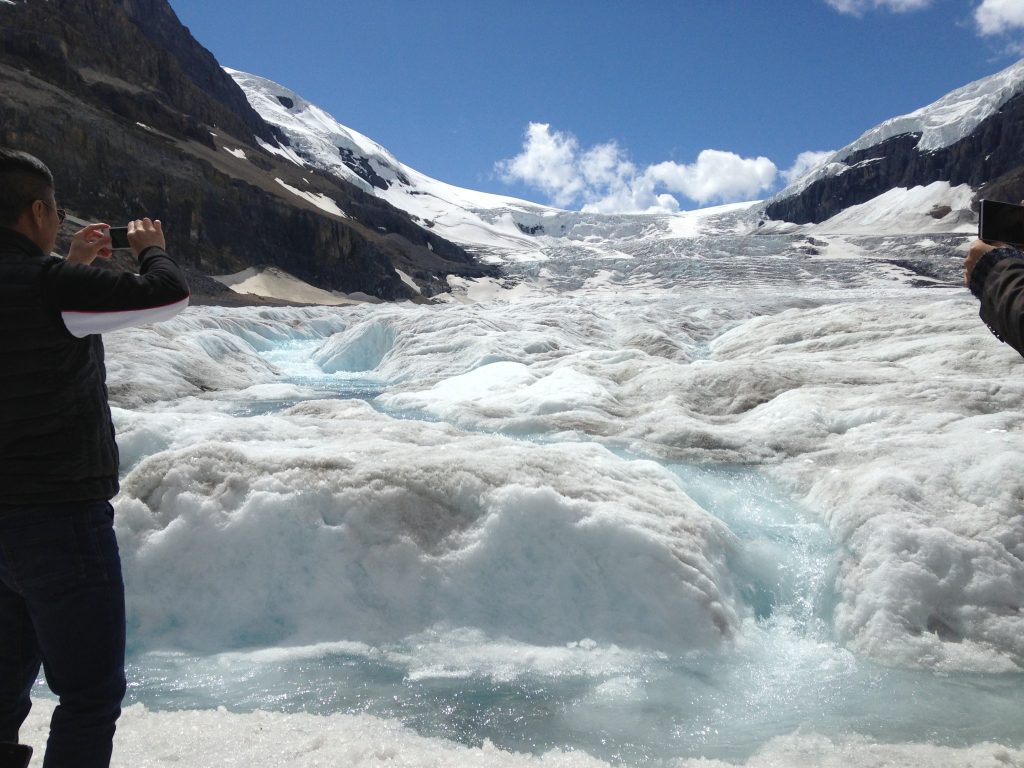 First family picture in a glacier…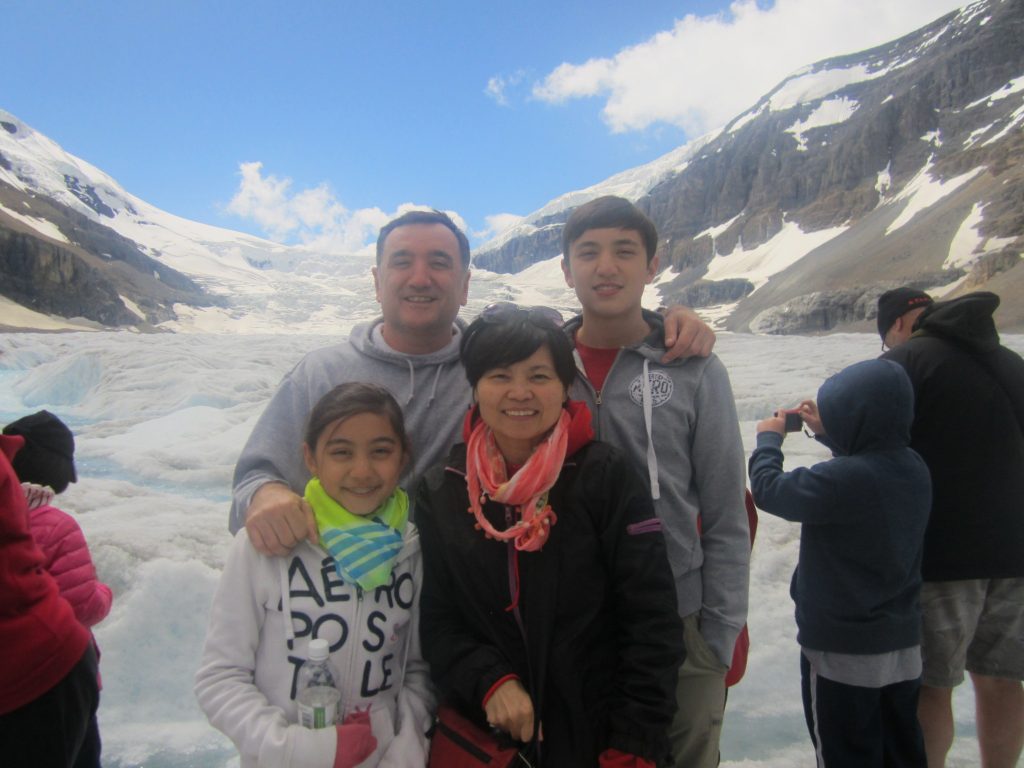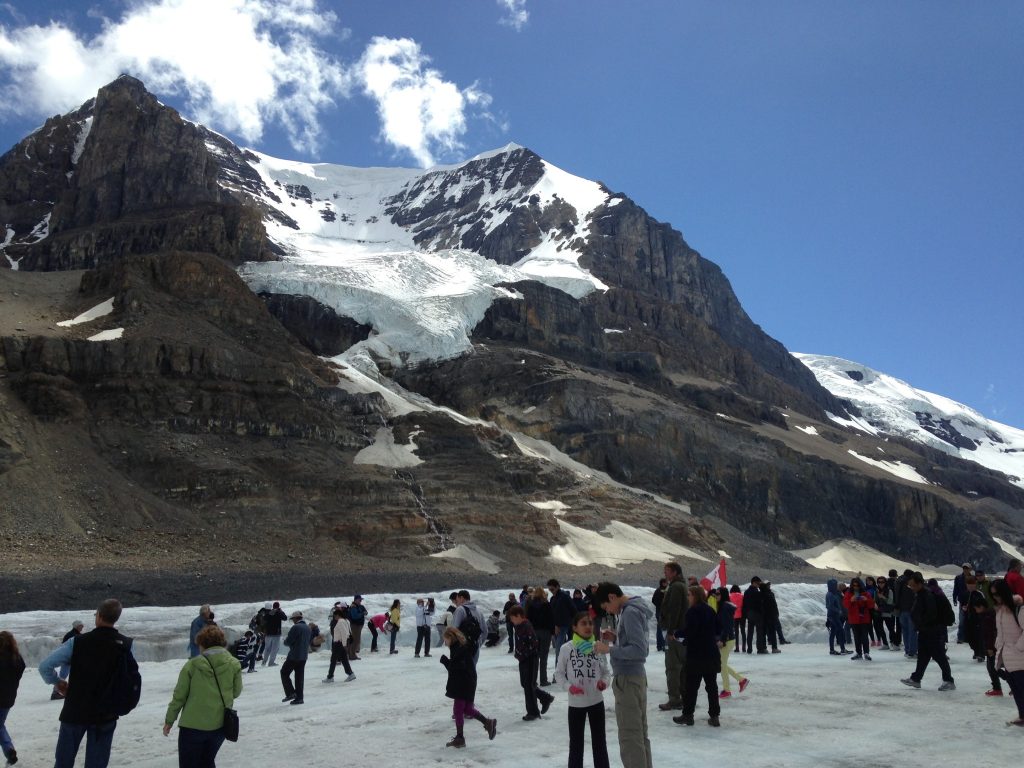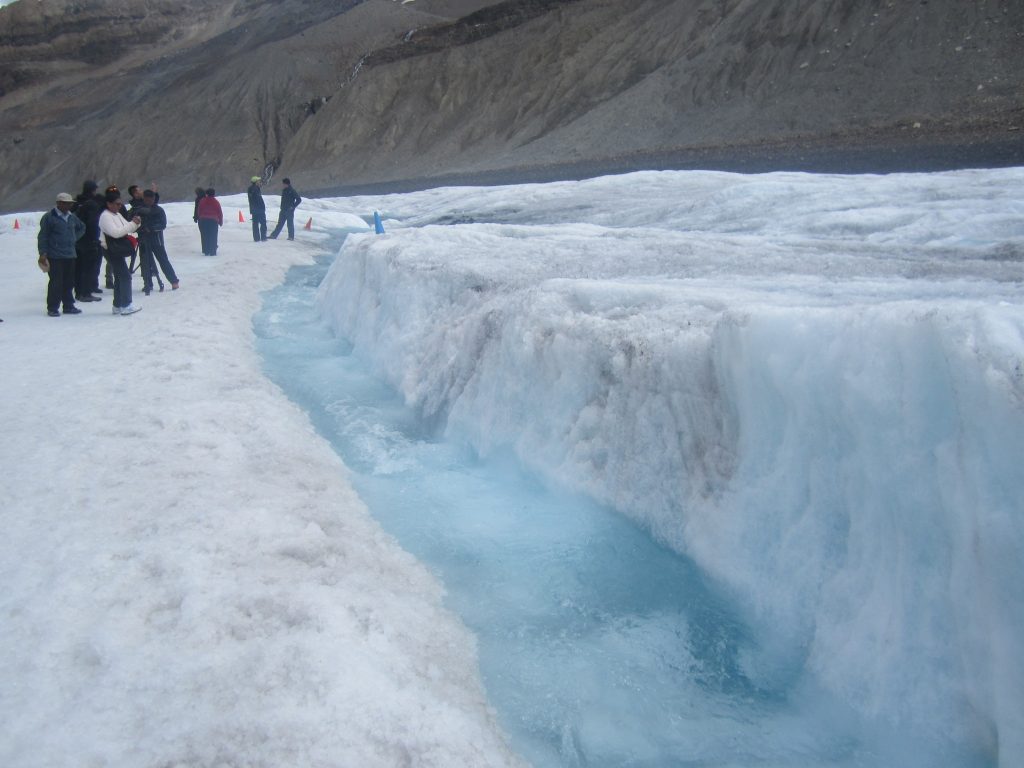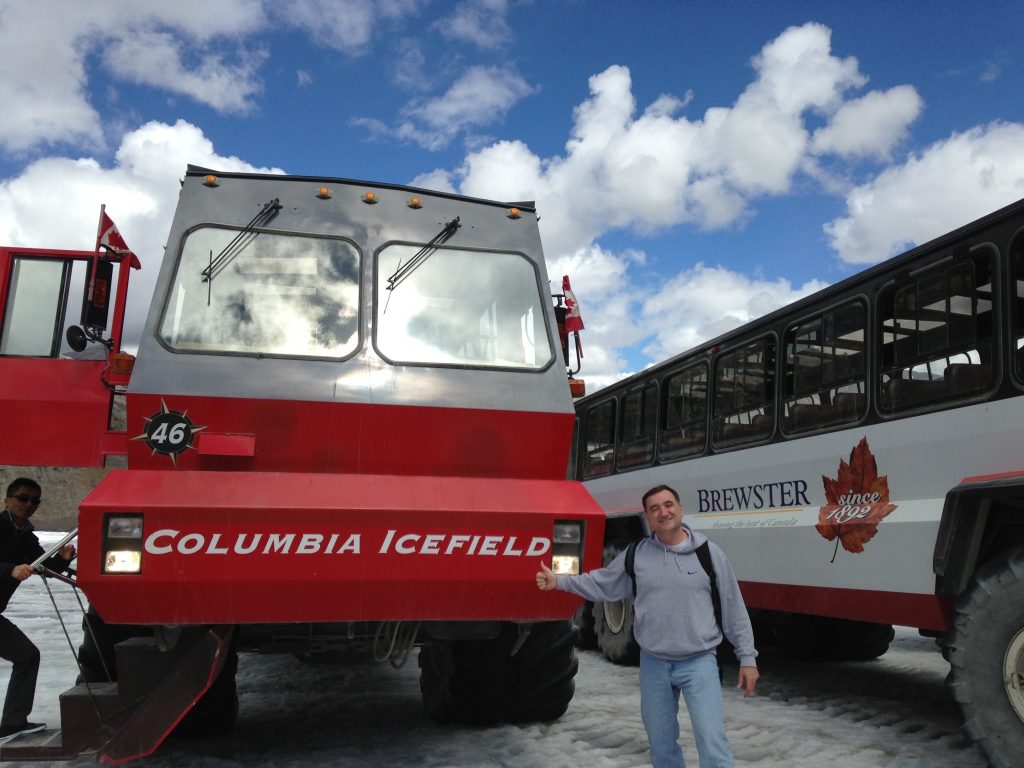 Tires are huge!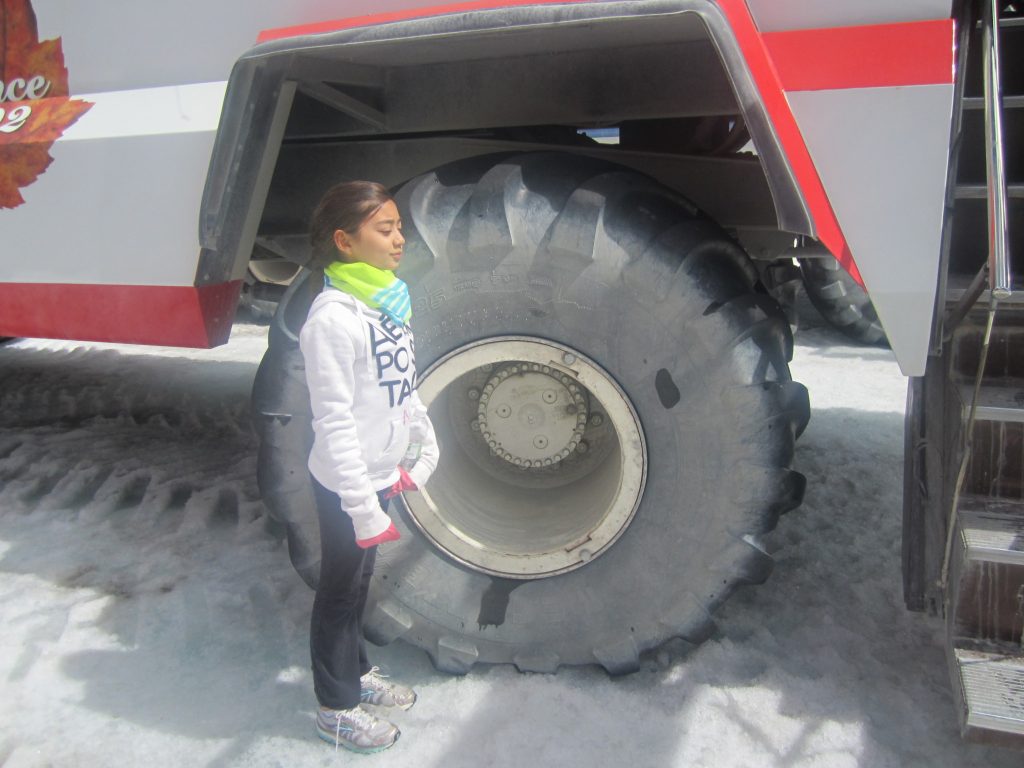 Time to go soon…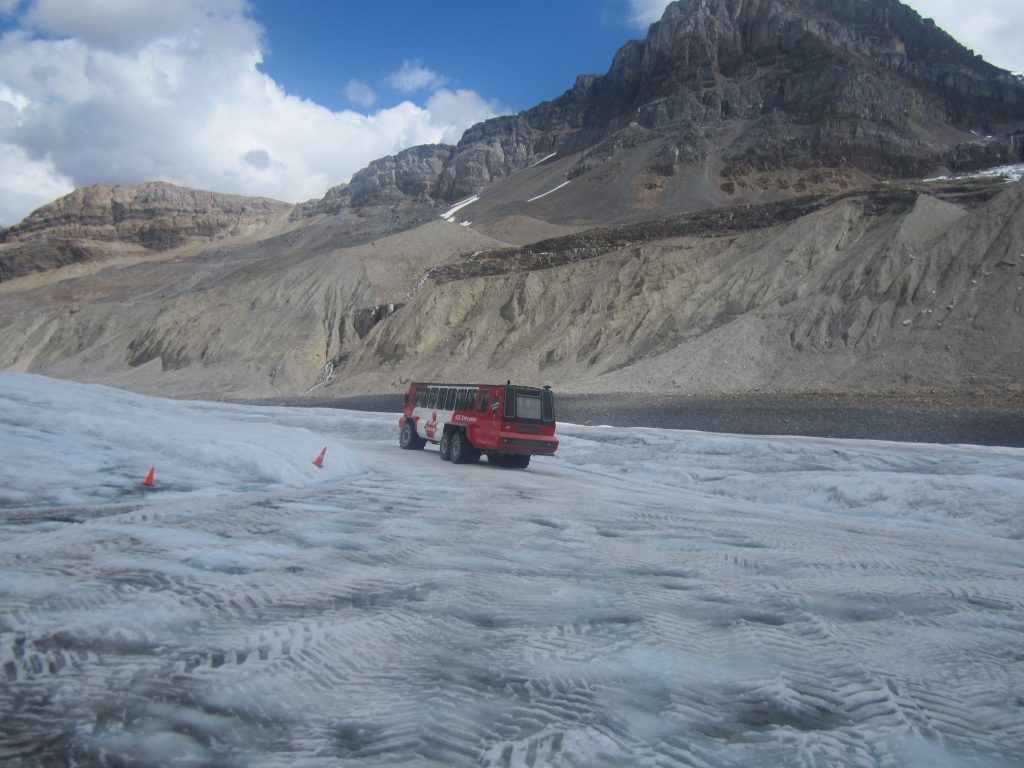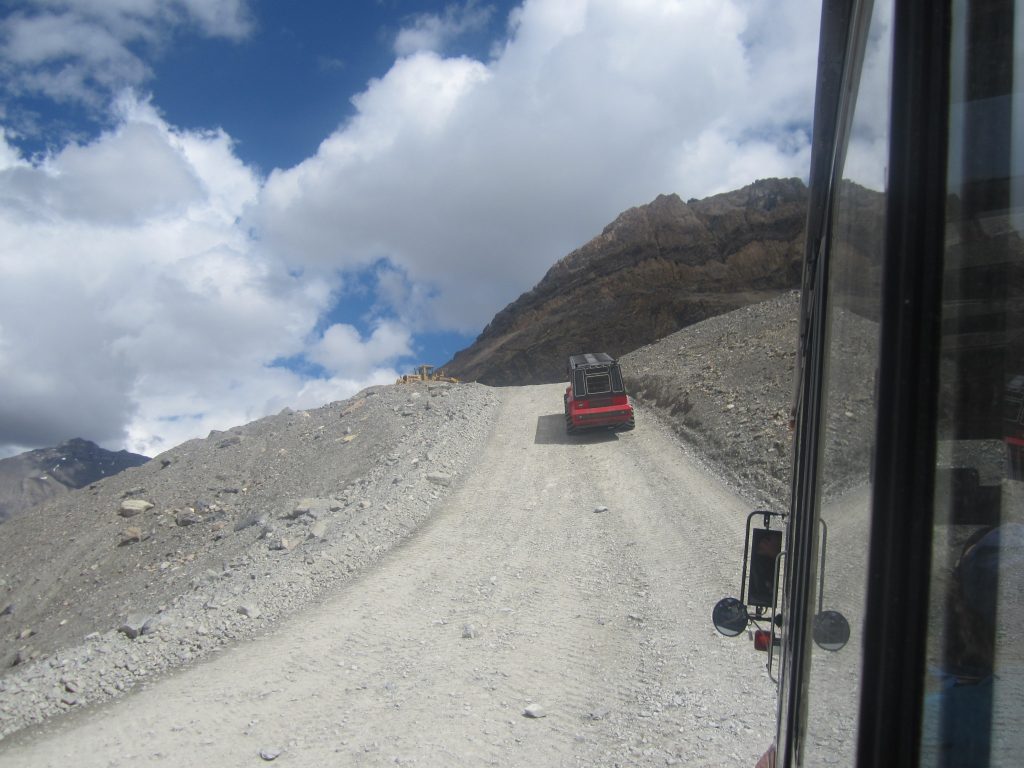 Back at the tourist center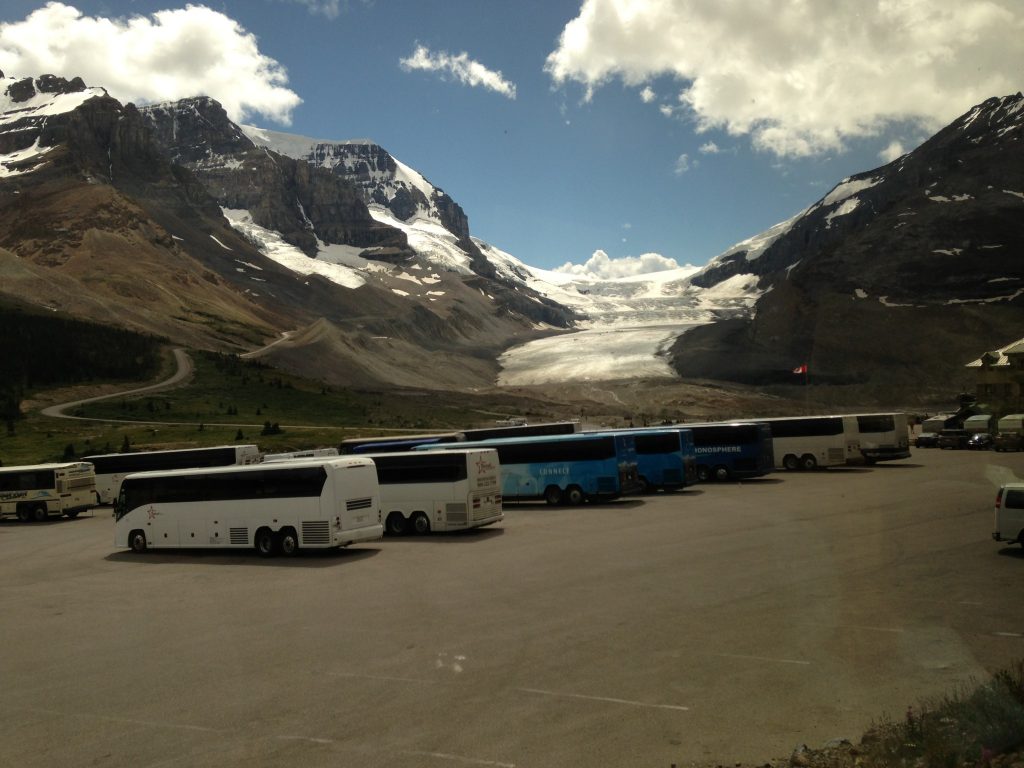 The big trucks we rode on replaced these trucks…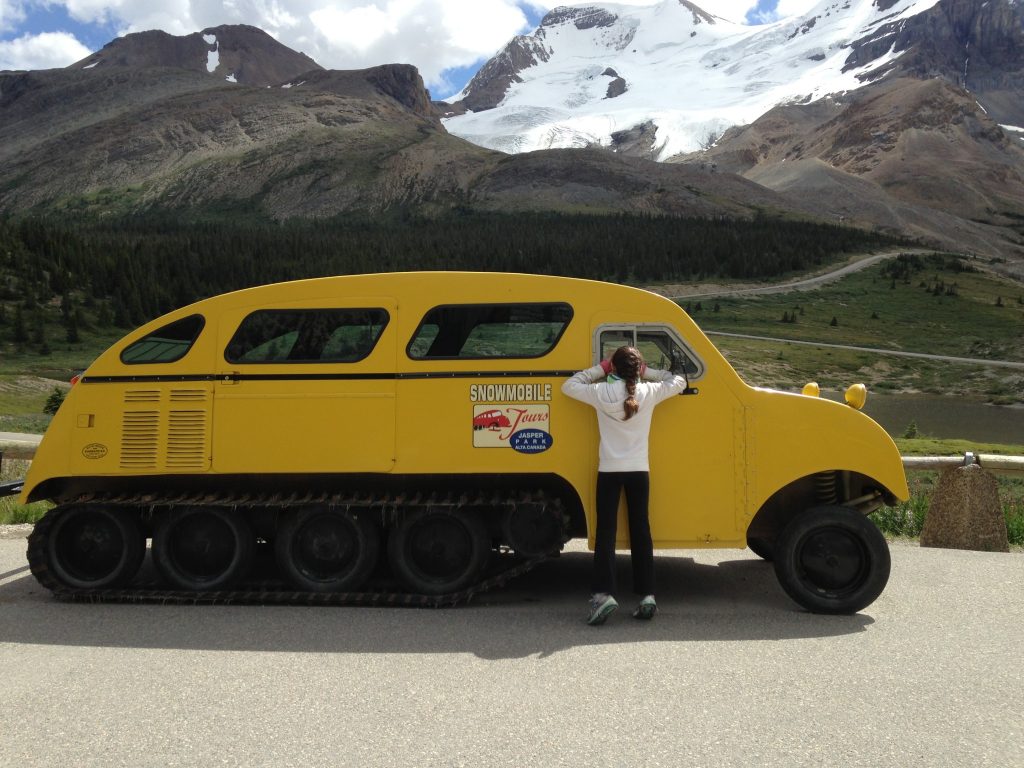 What follows are some pictures along the Icefields Parkway on our way up to Jasper…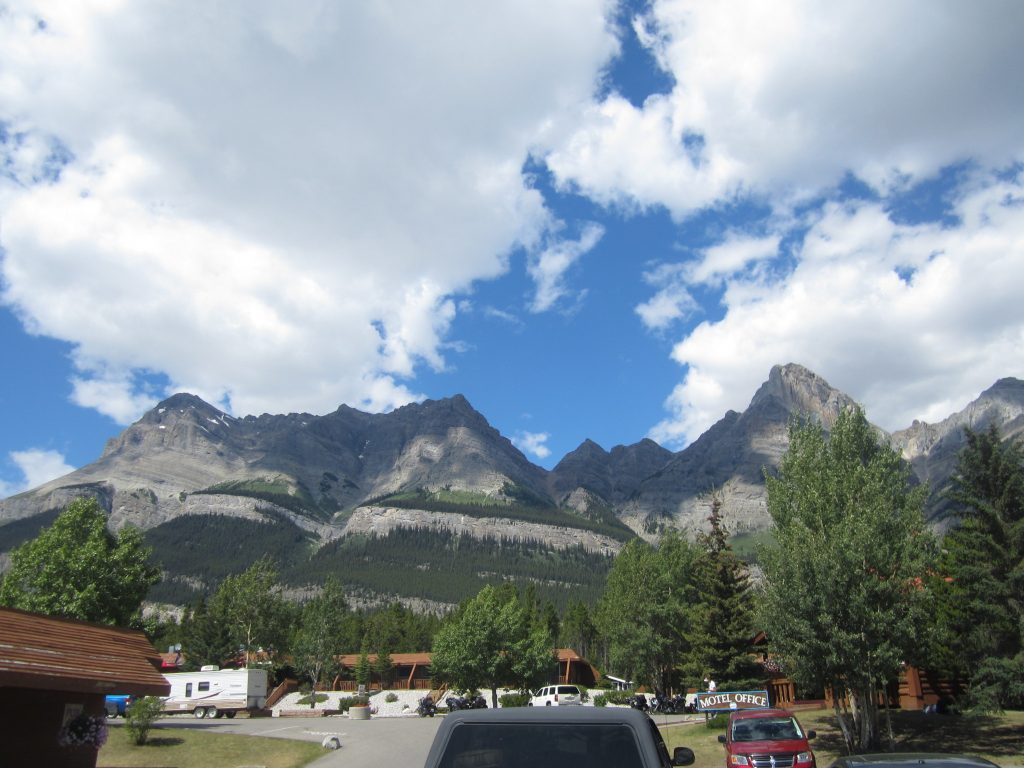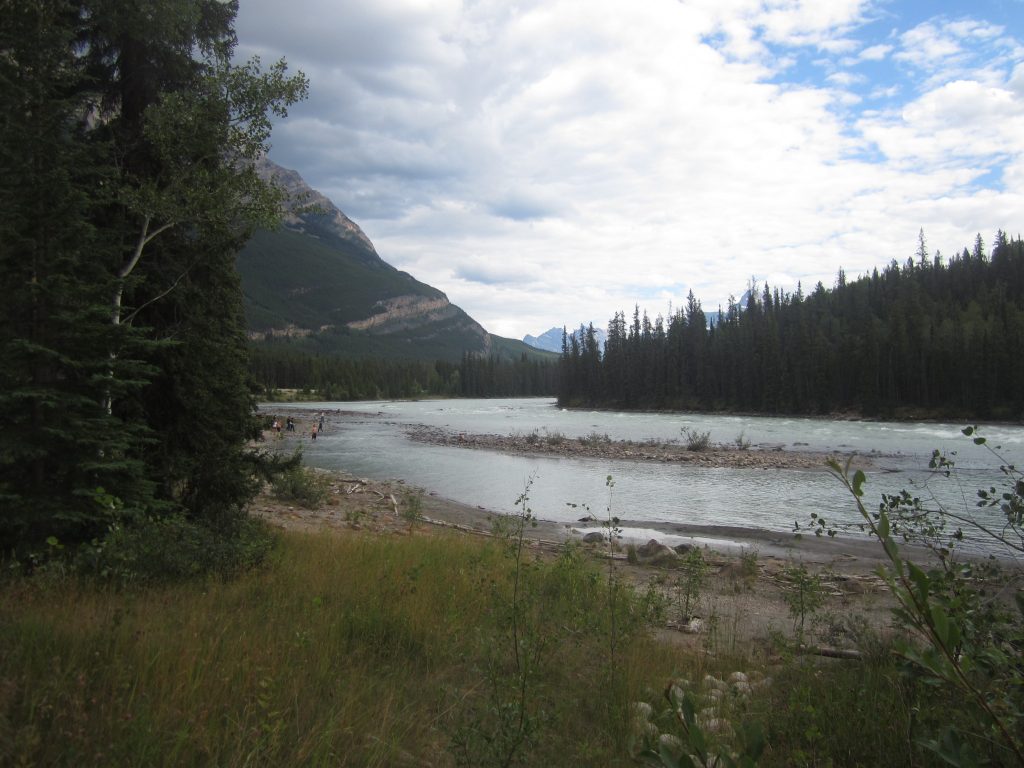 You can stop at several attractions. Too many actually. We picked some…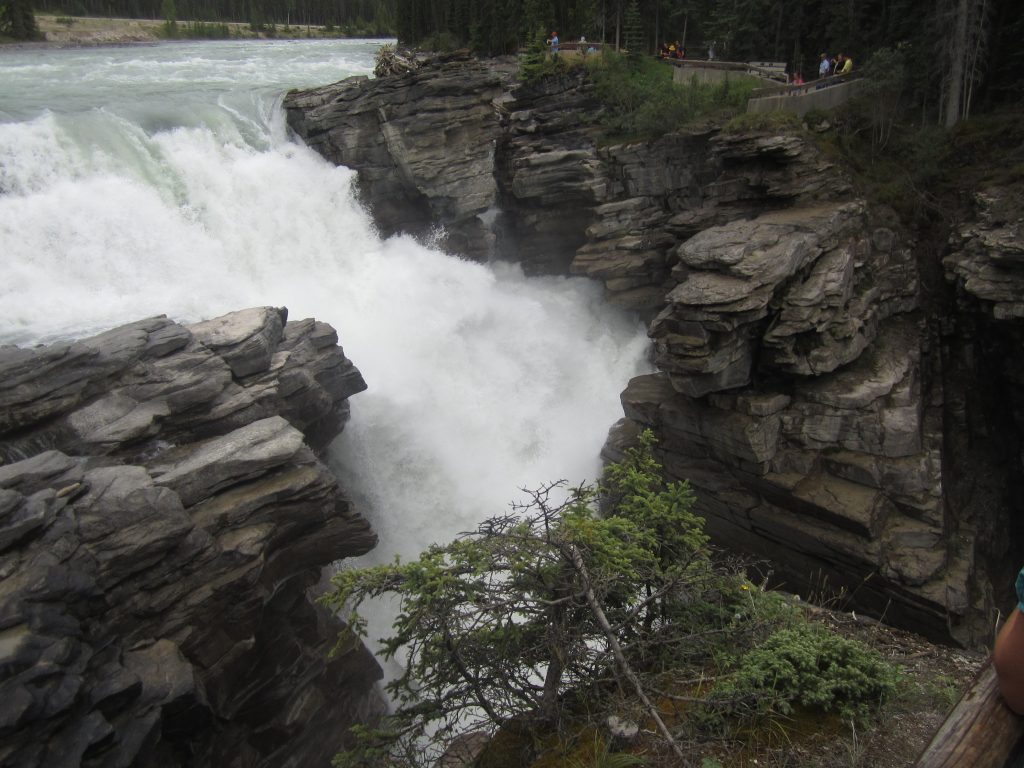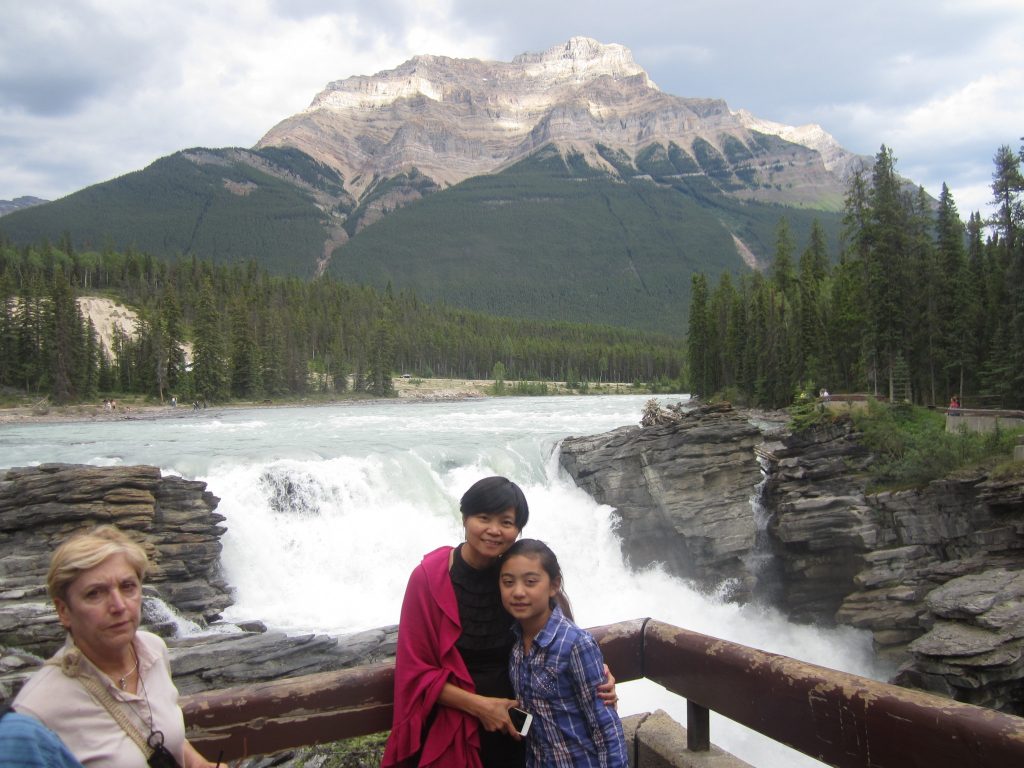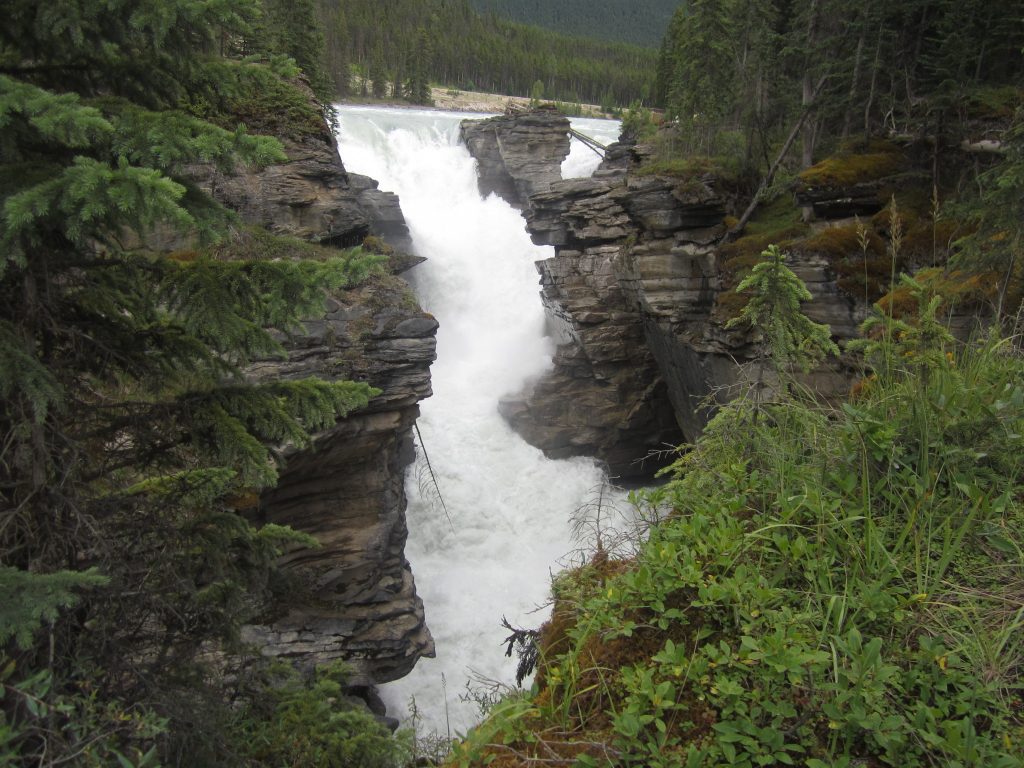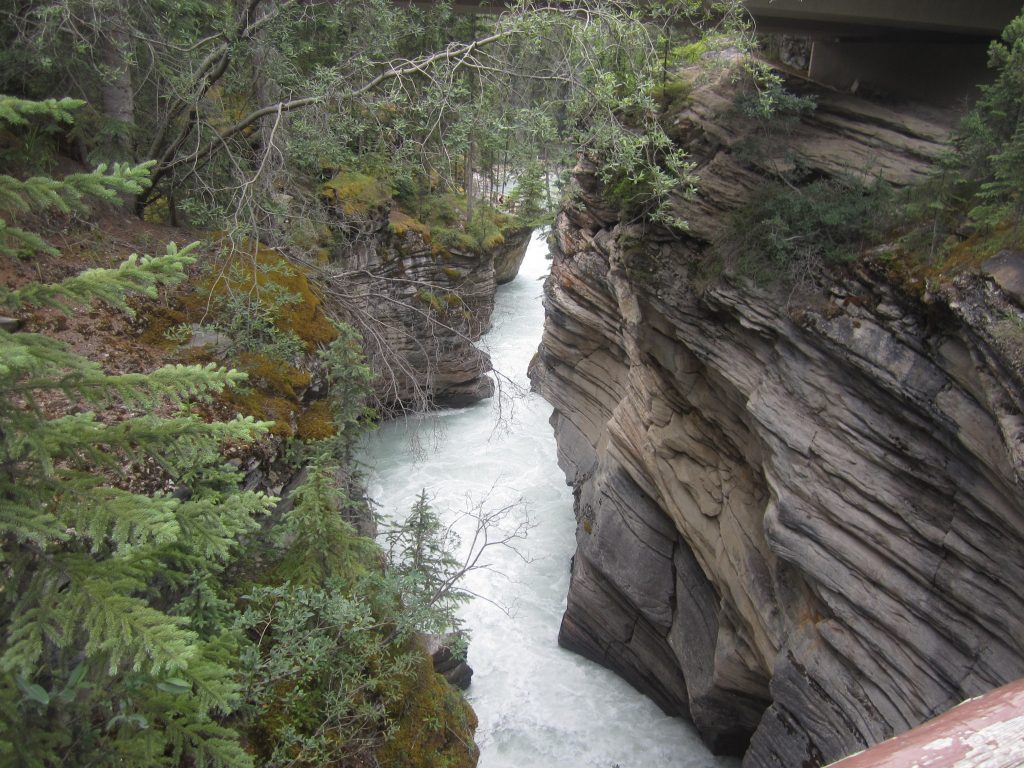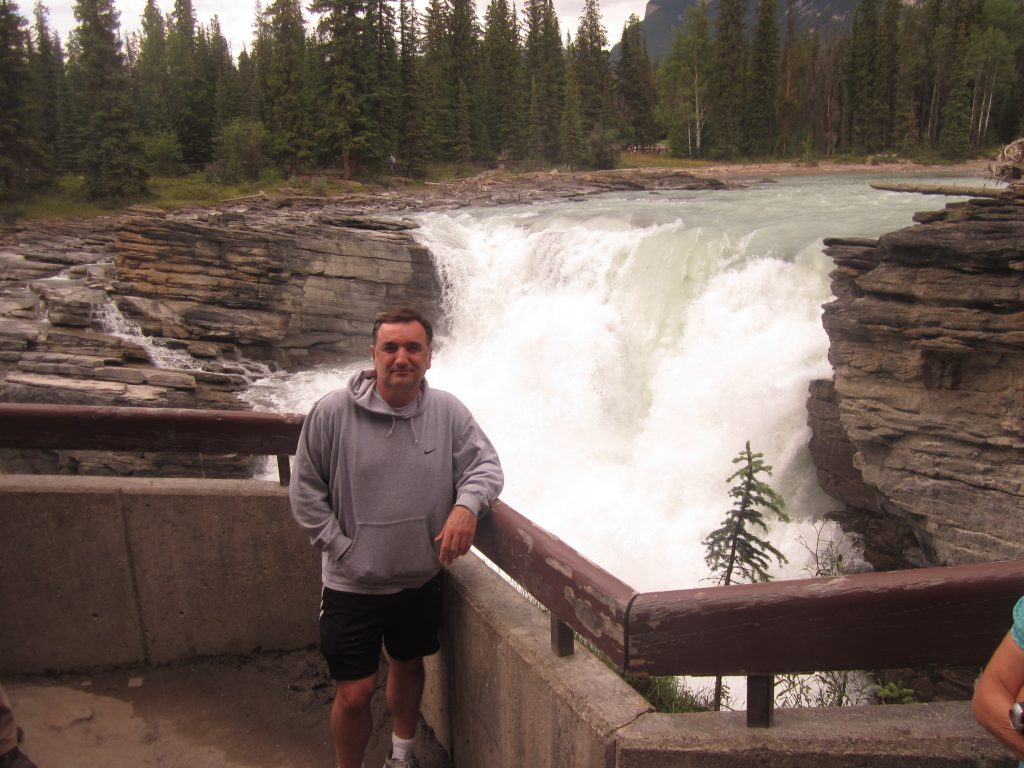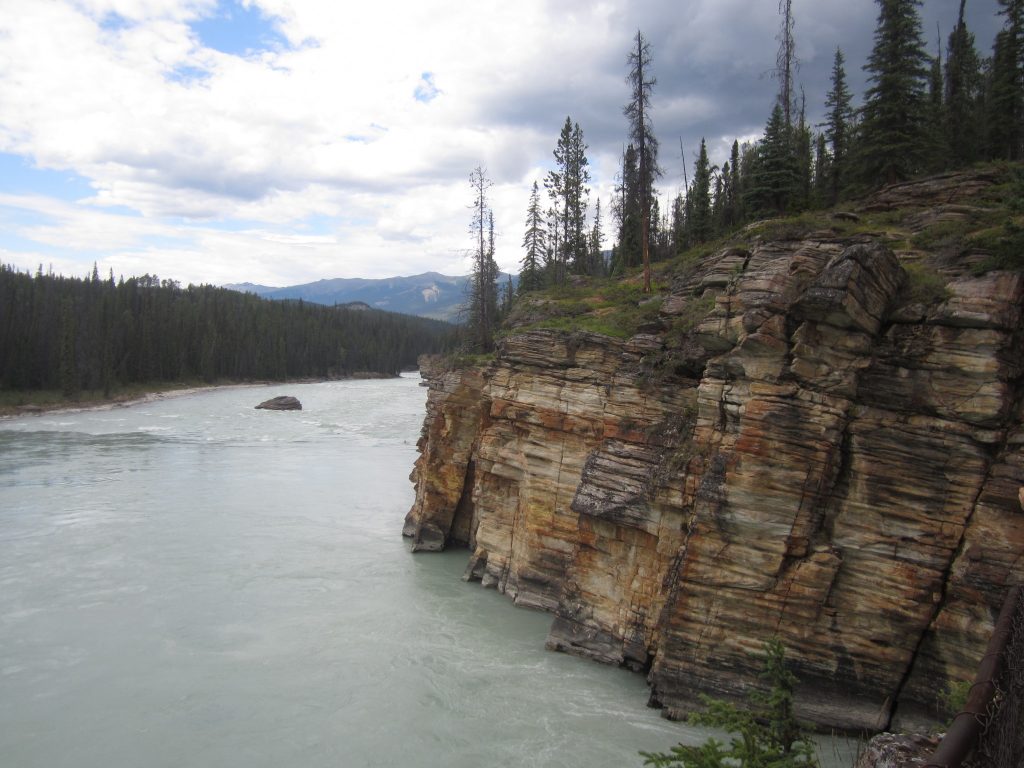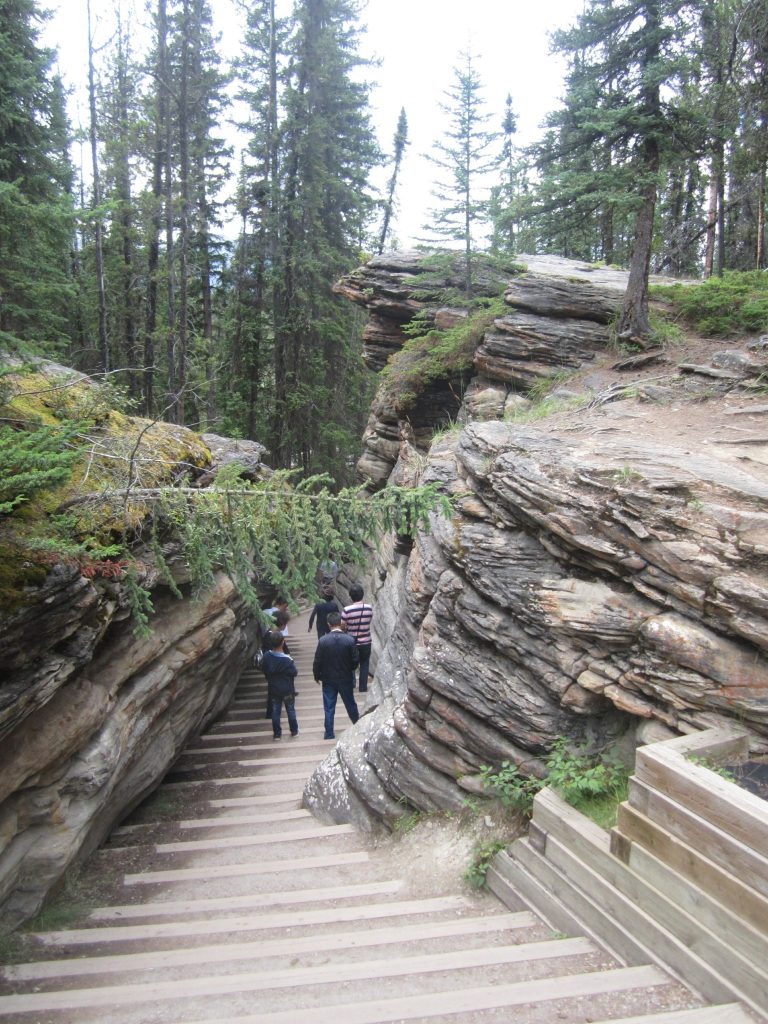 Animals seen from the car is very common…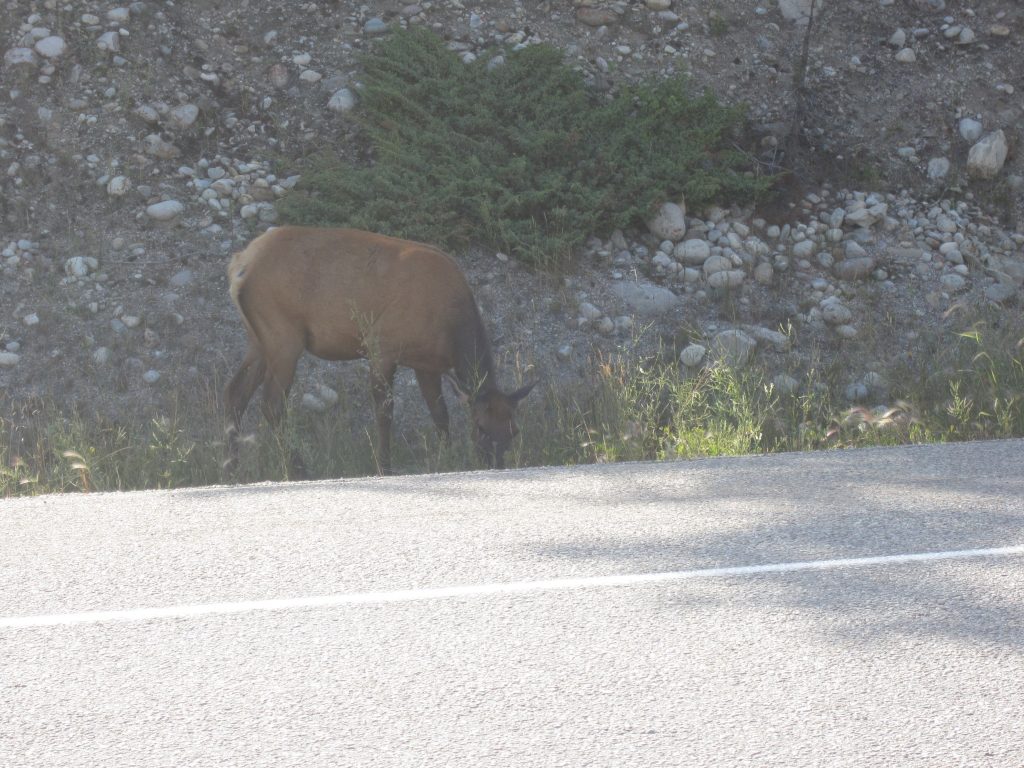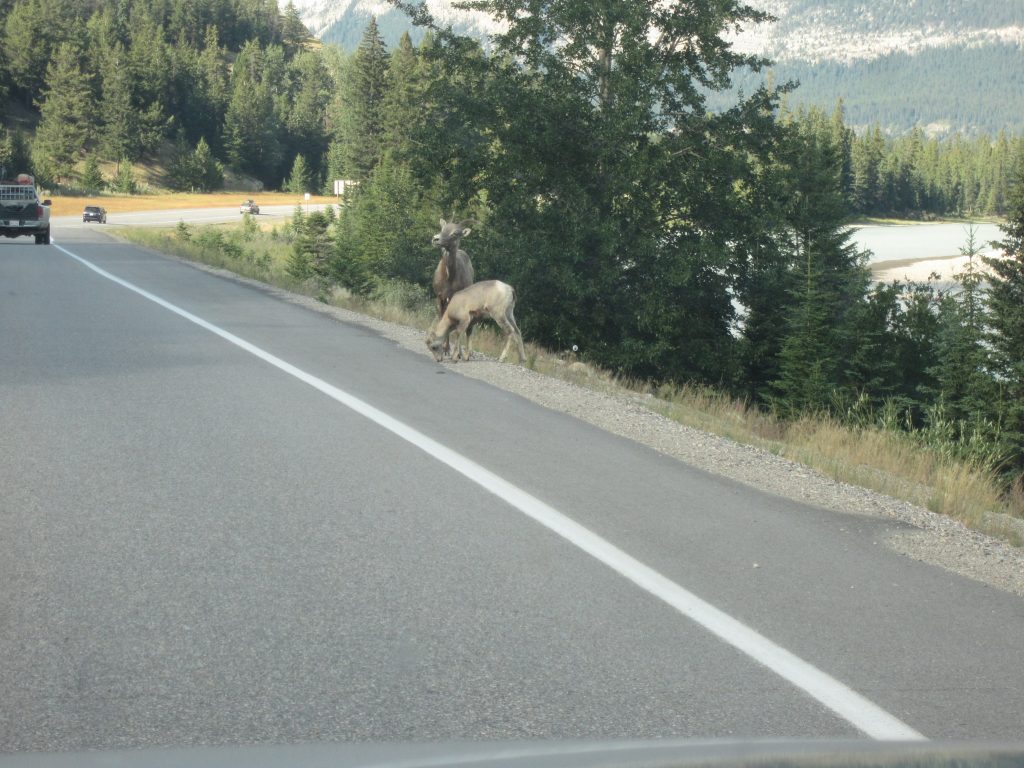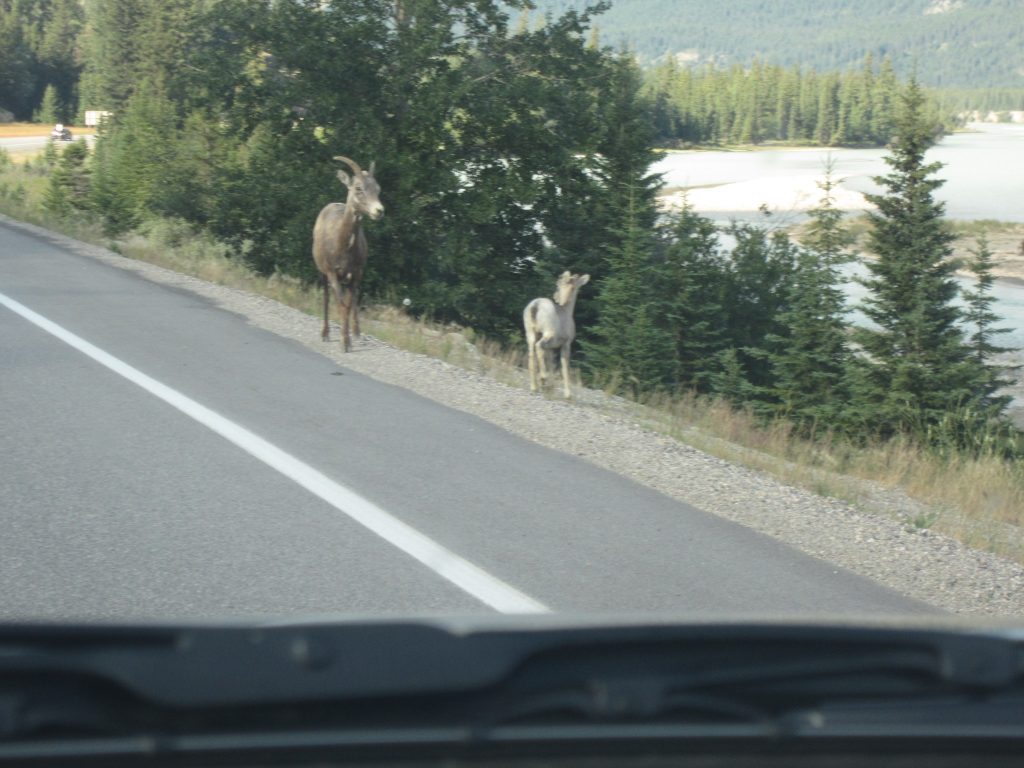 It was getting late so we decided to hit the gas and save more of these attractions on our return south from the Jasper area. Actually I had booked a Holiday Inn at Hinton on a Pointbreaks rate for two nights which is almost an hour past Jasper! Here are a few pictures from this hotel which was perfectly adequate for this ridiculously low points price!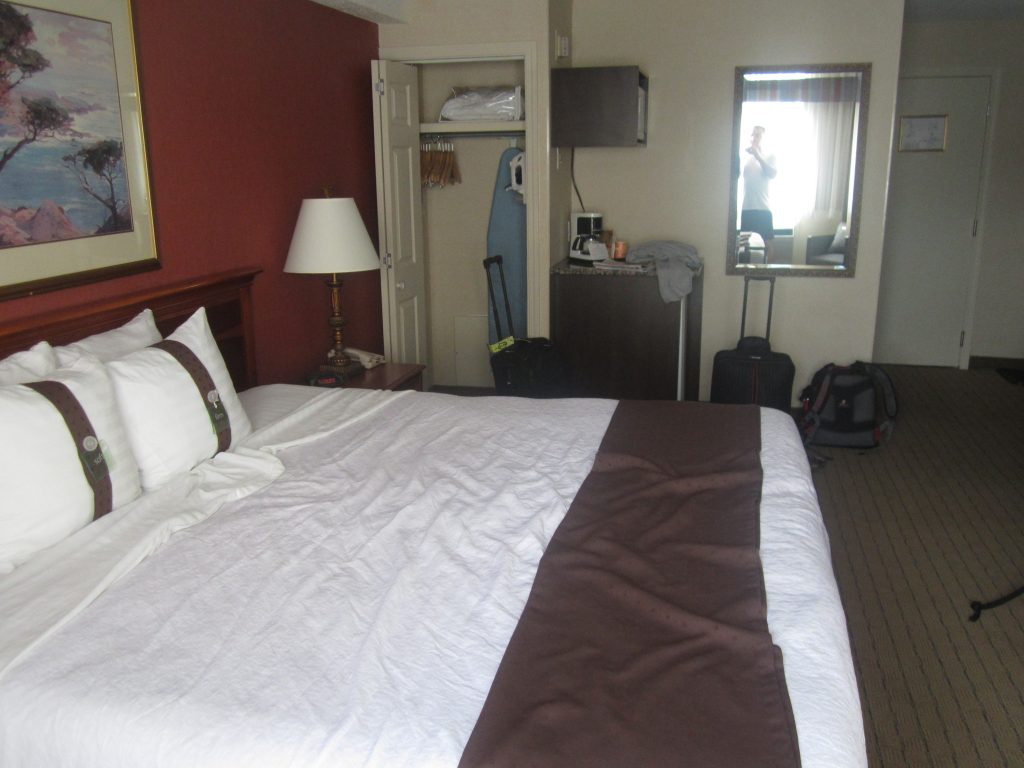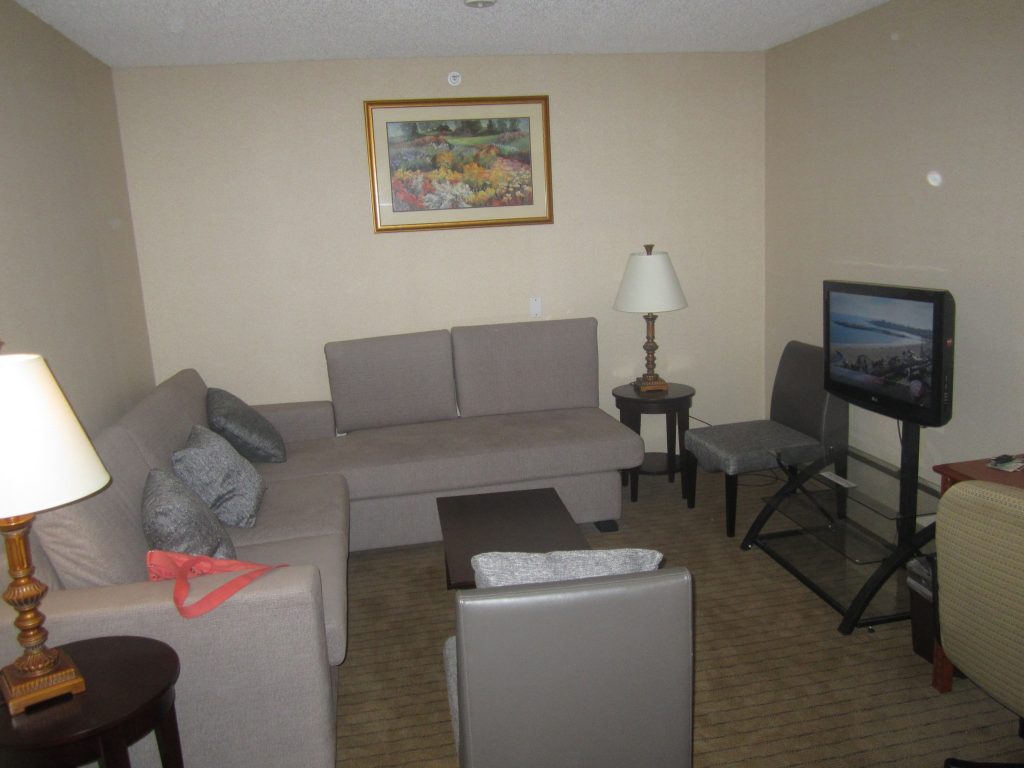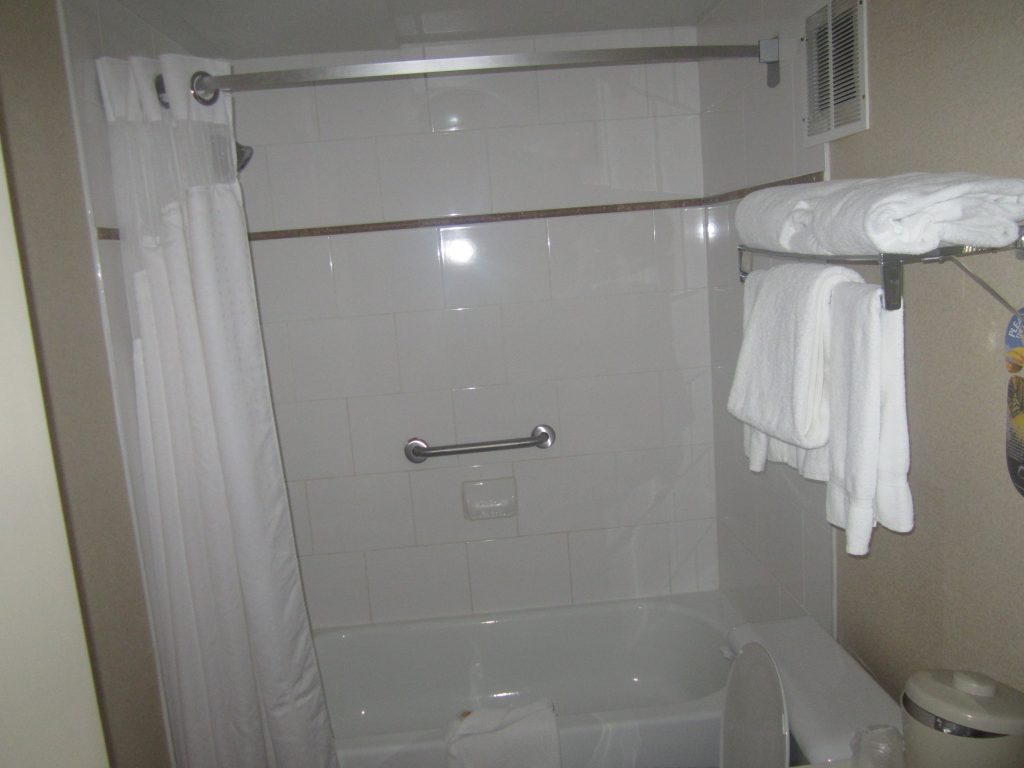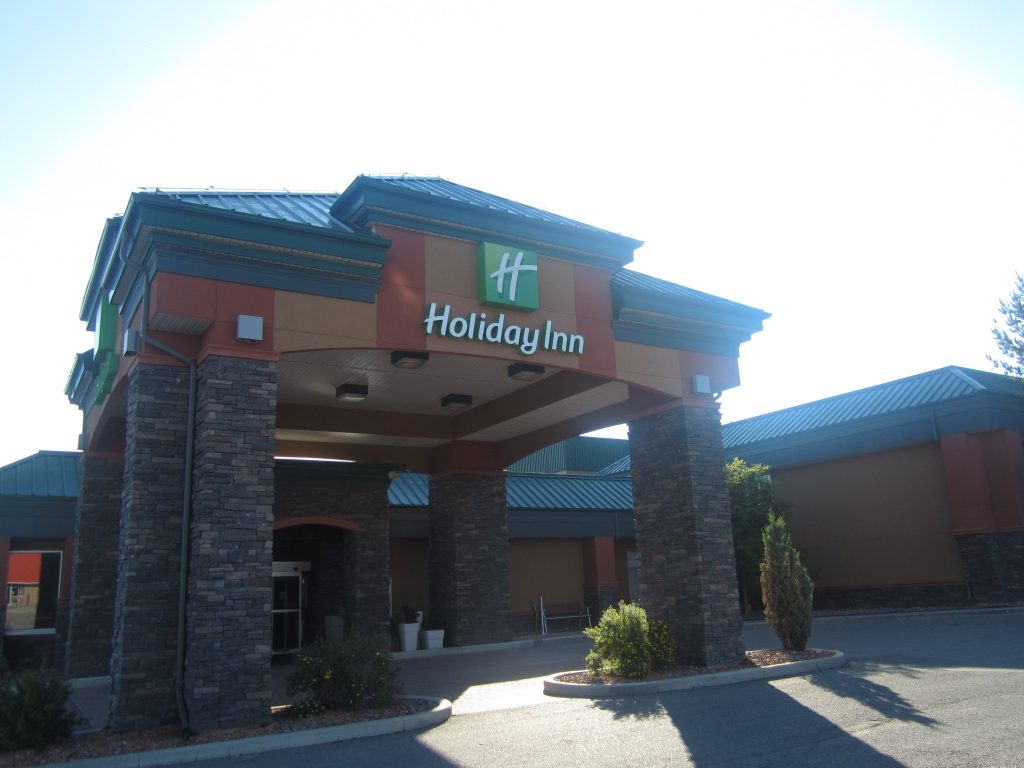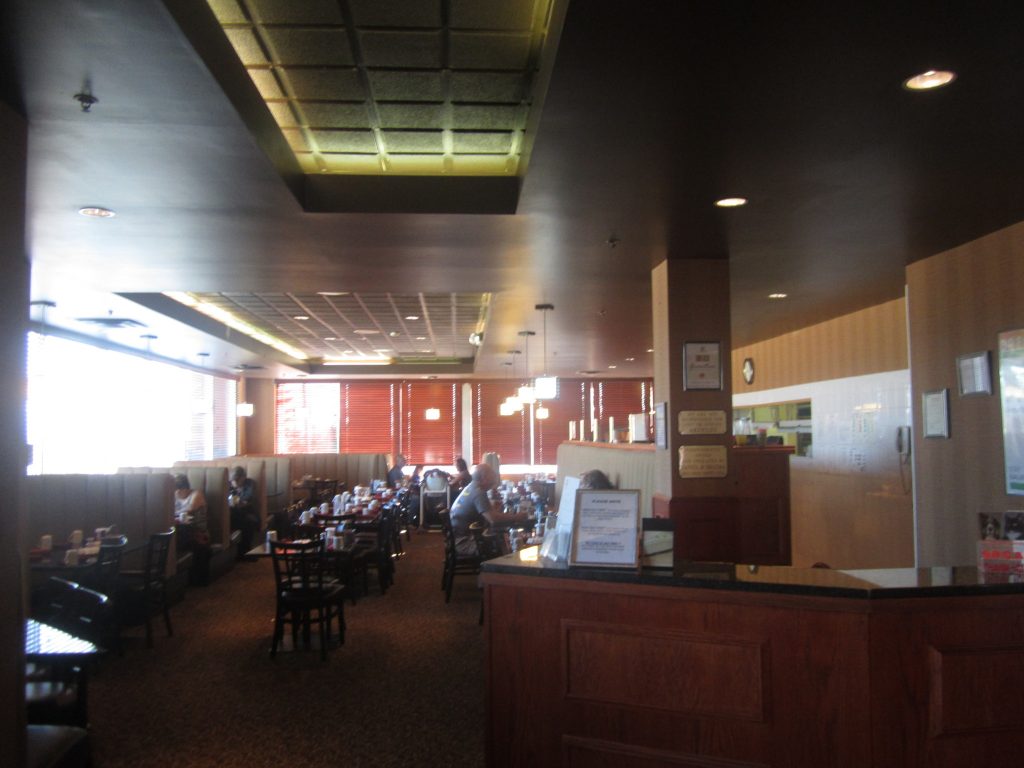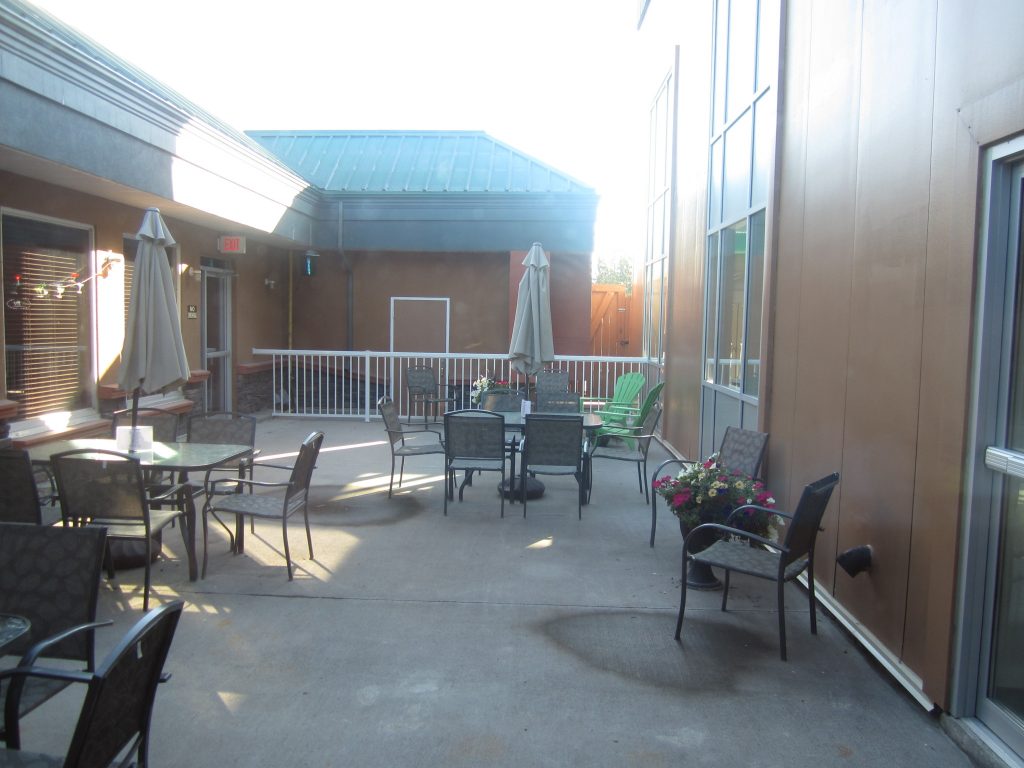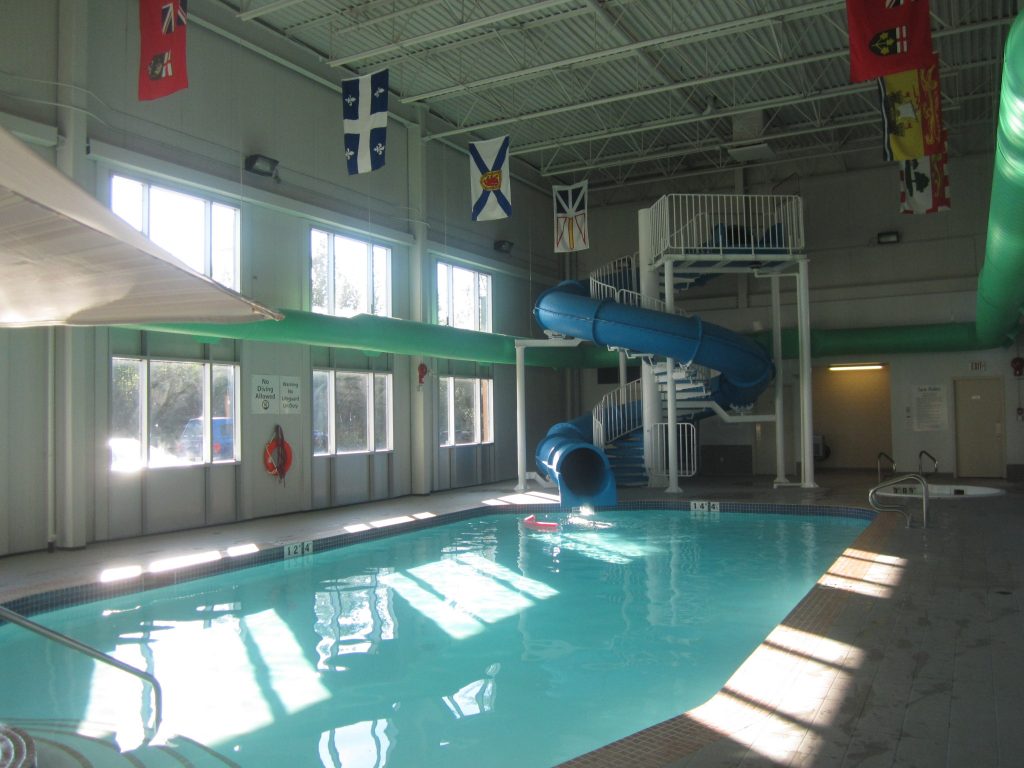 Next day we just started exploring Jasper National Park. This was a great sighting midway from Hinton to Jasper.
More wildlife. Pure awesomeness!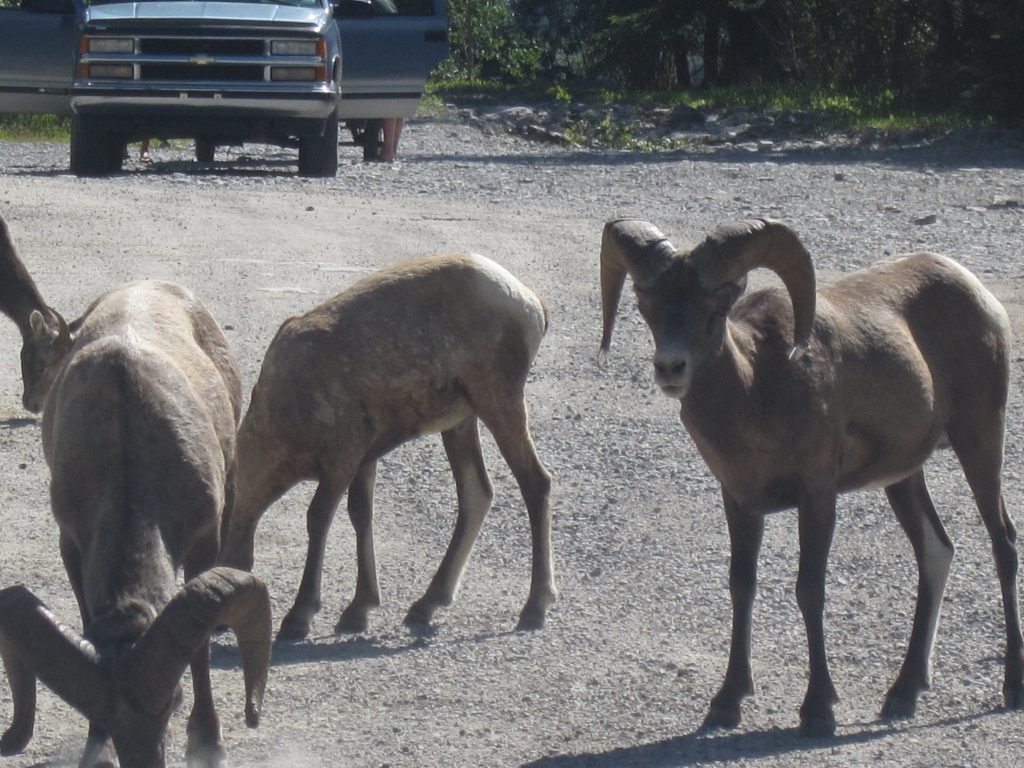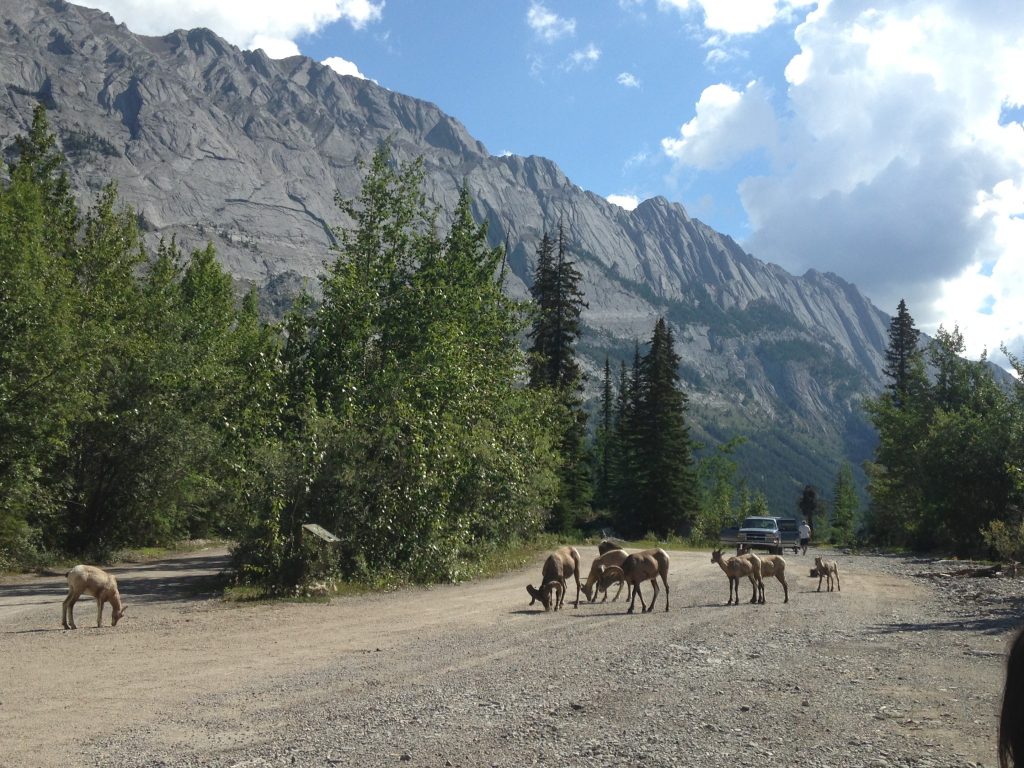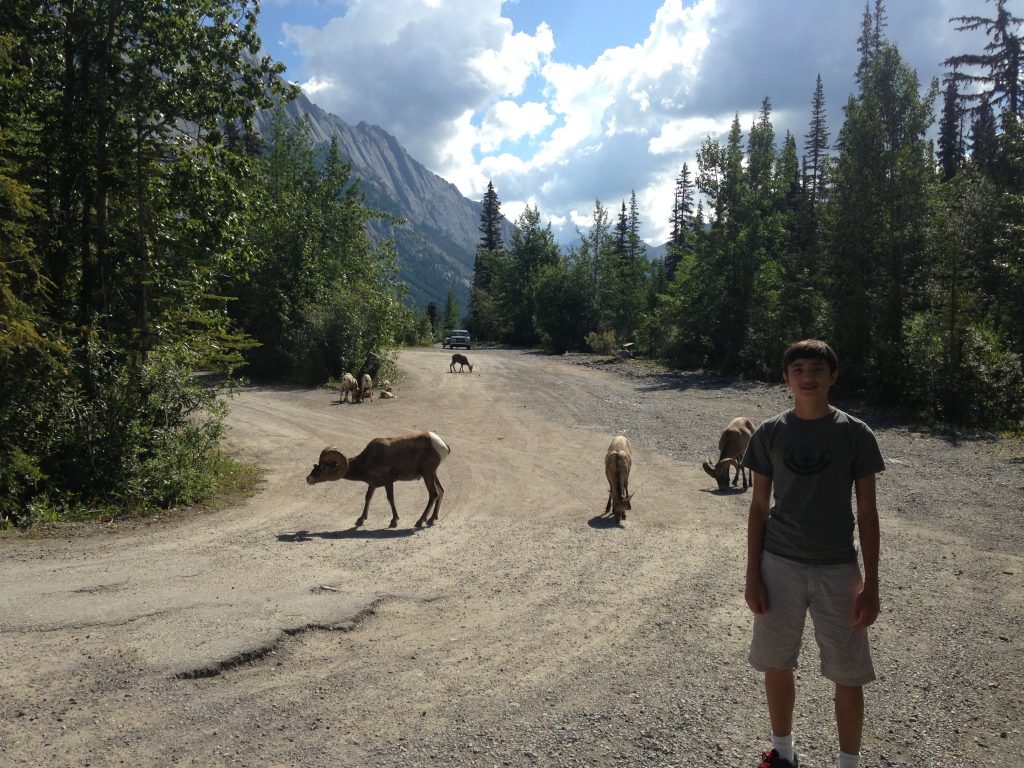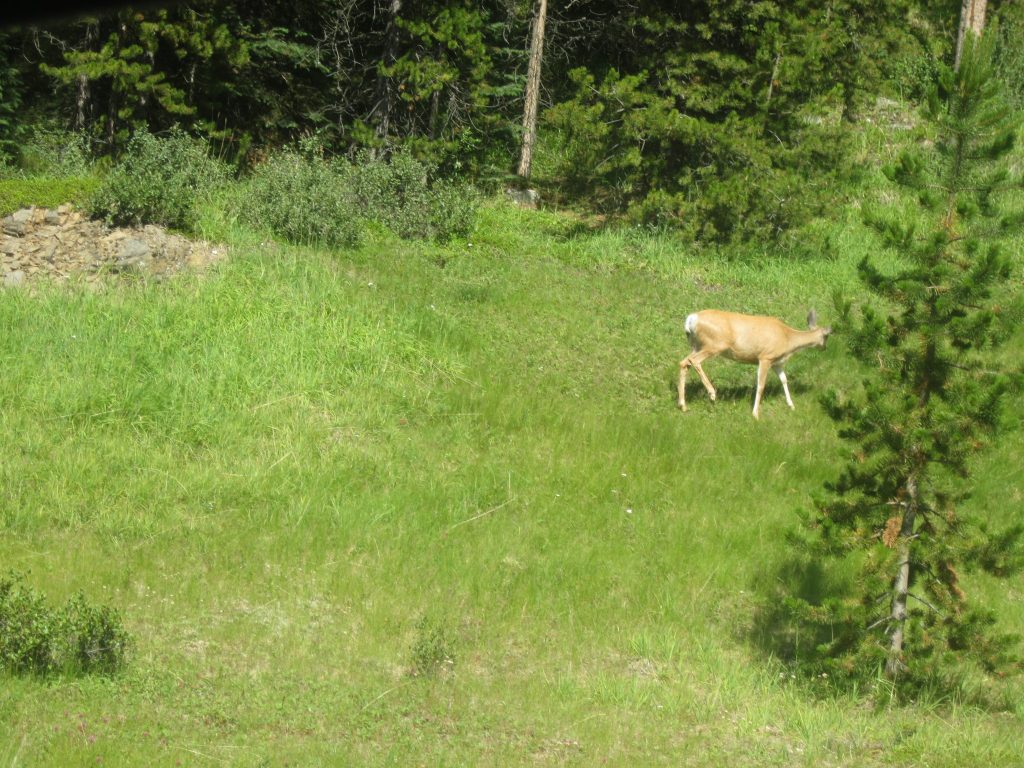 If you make it up here, you MUST see Maligne Lake! I found it to be the second most beautiful lake (after Lake Louise of course).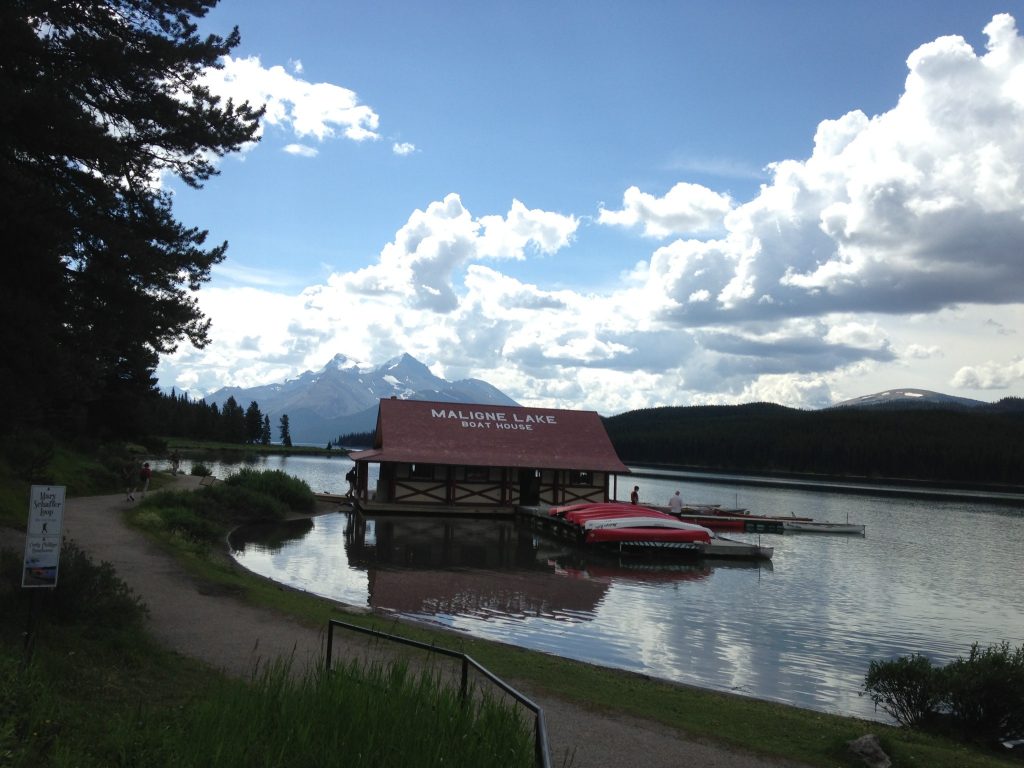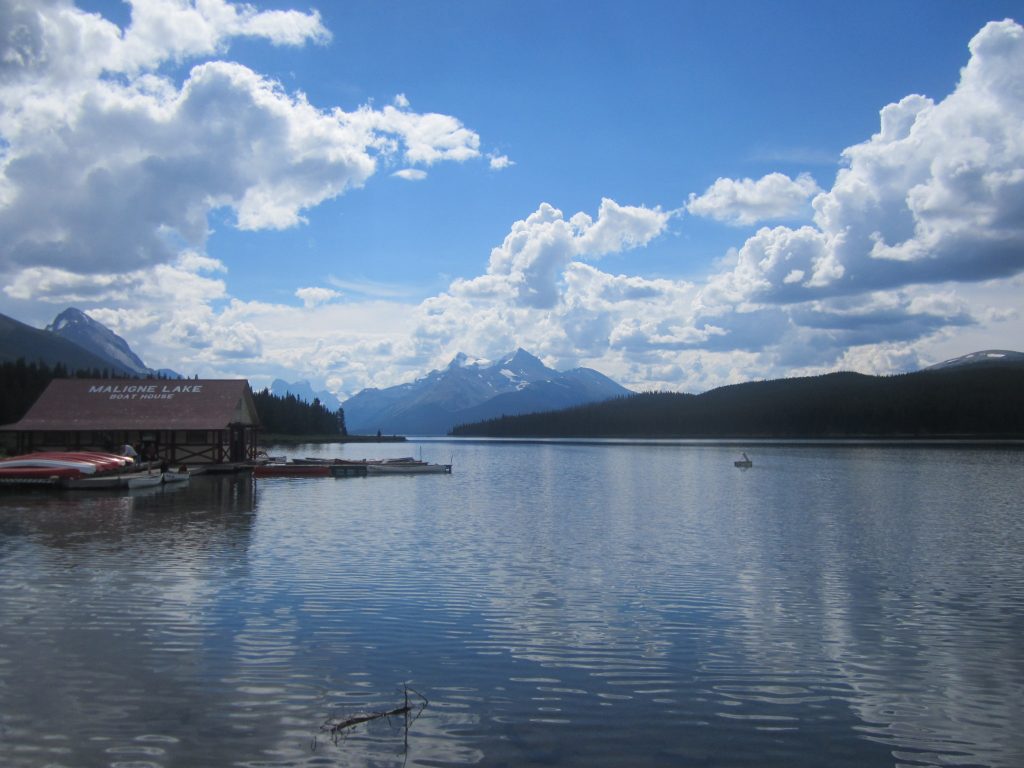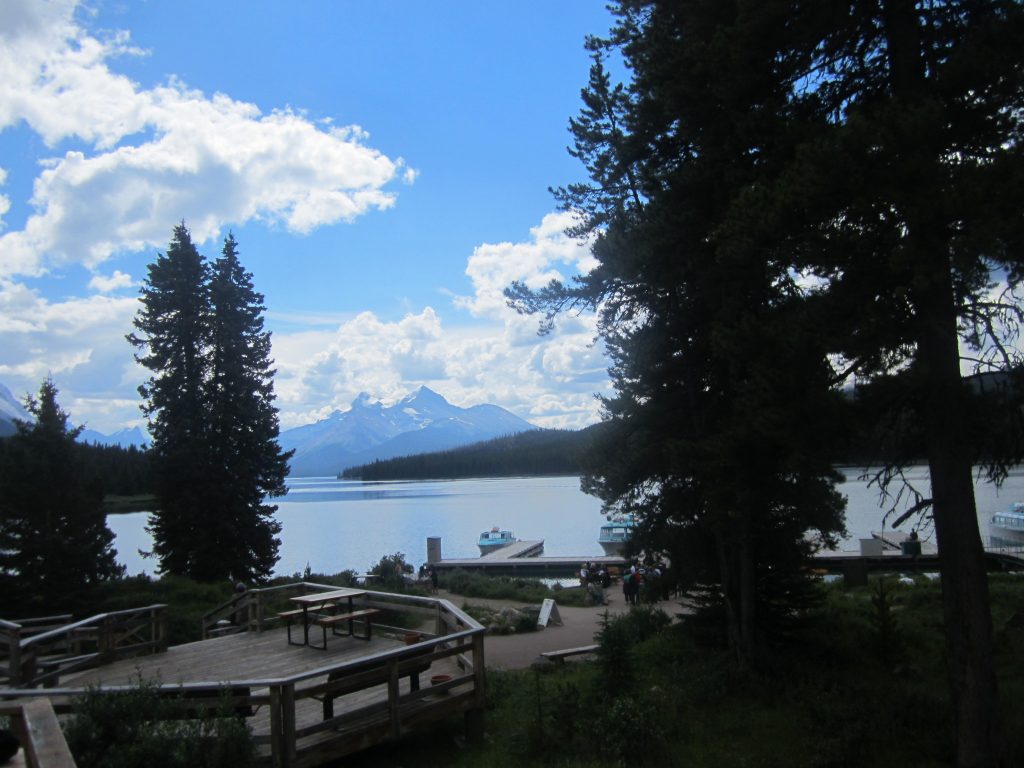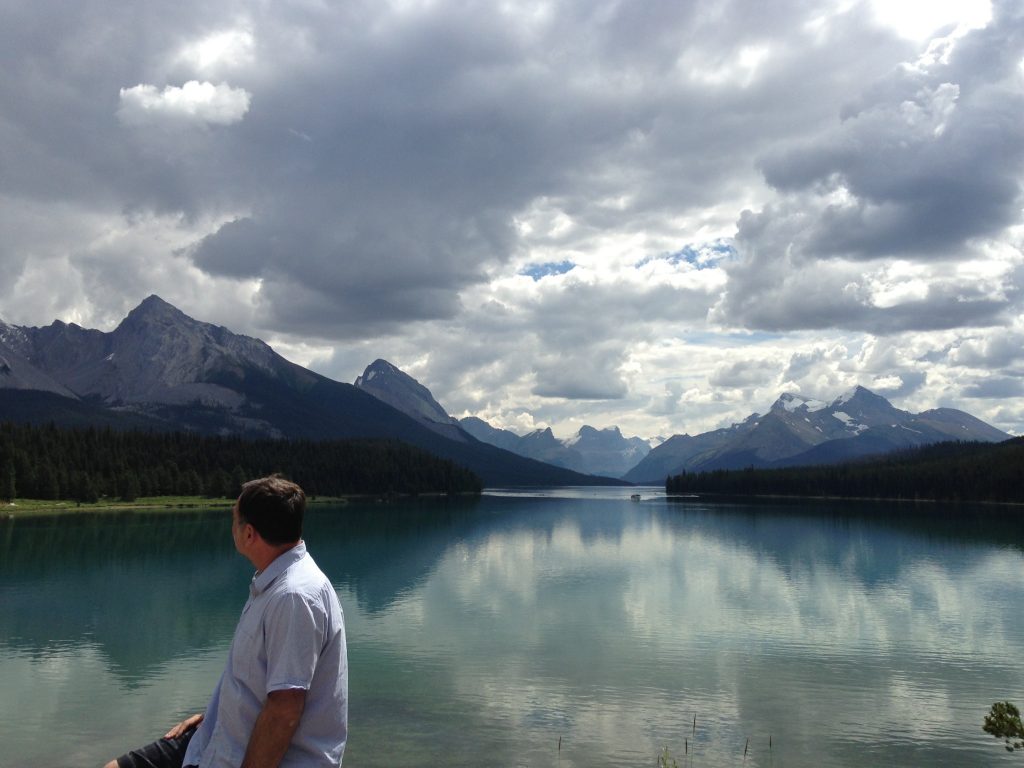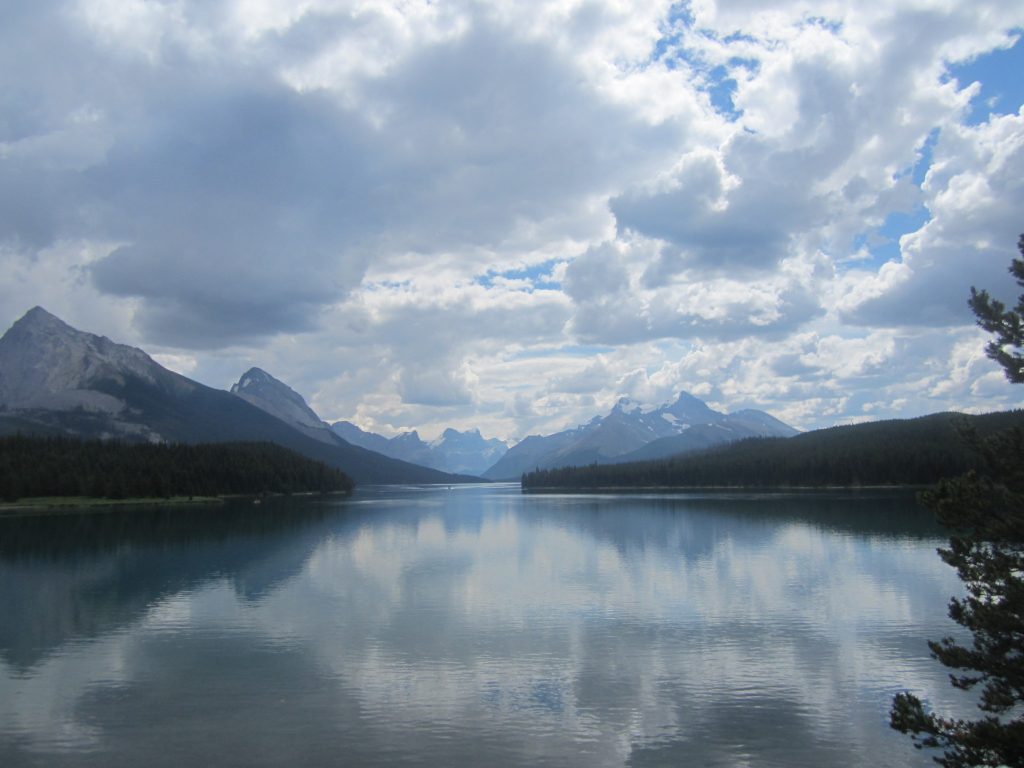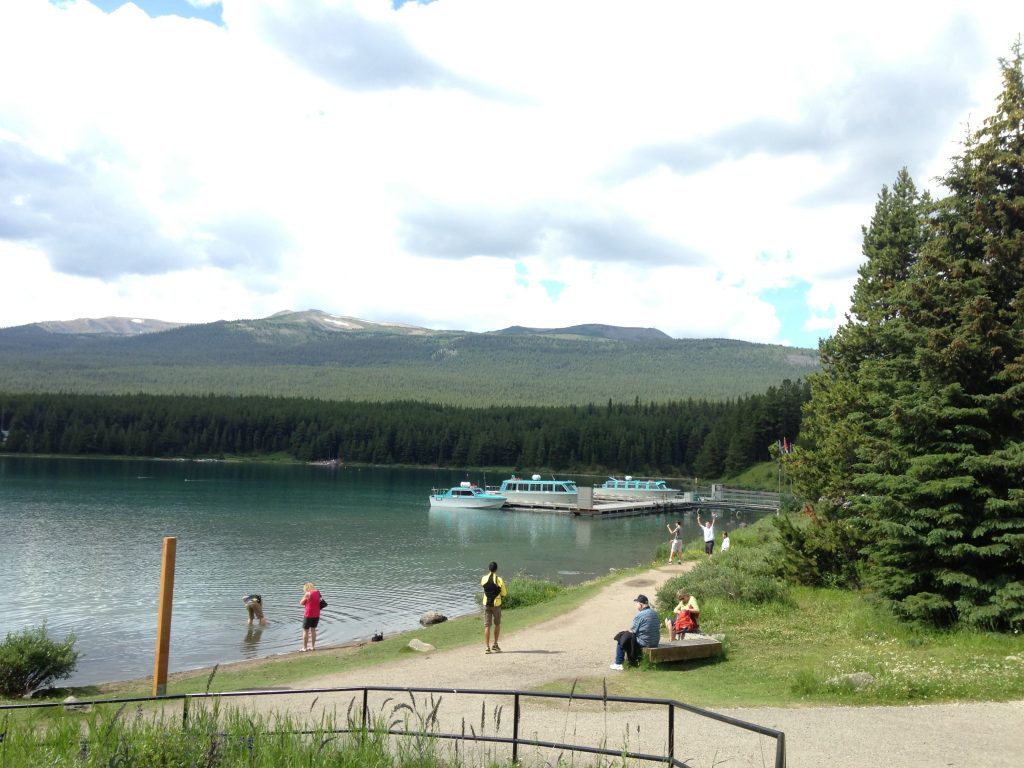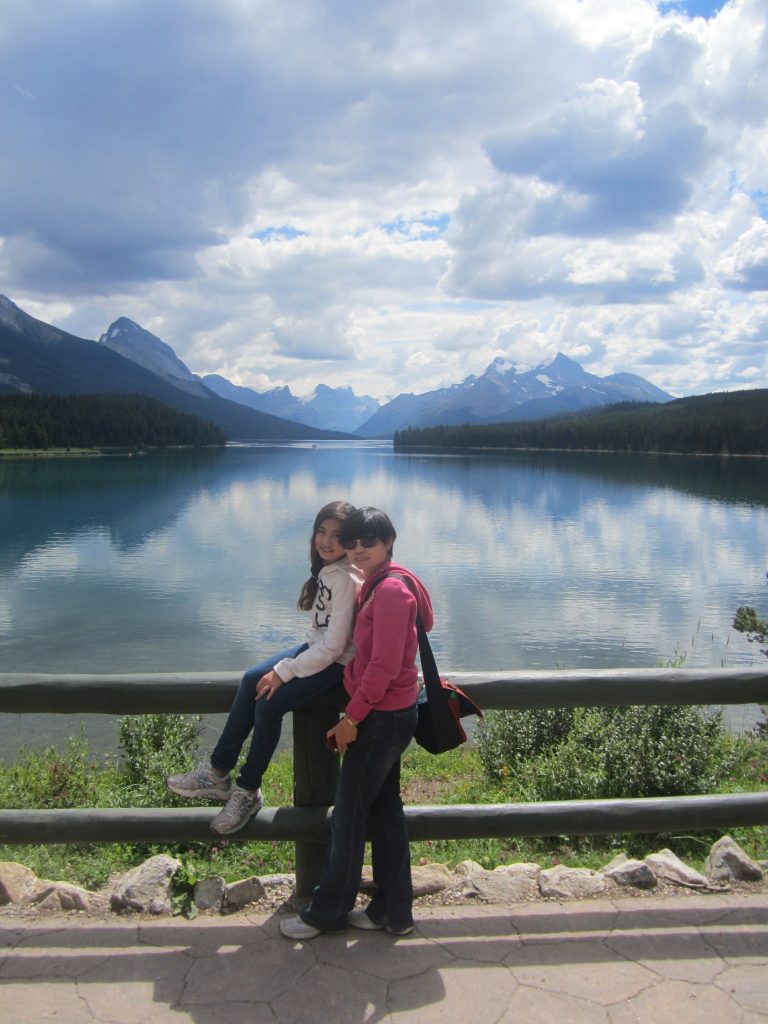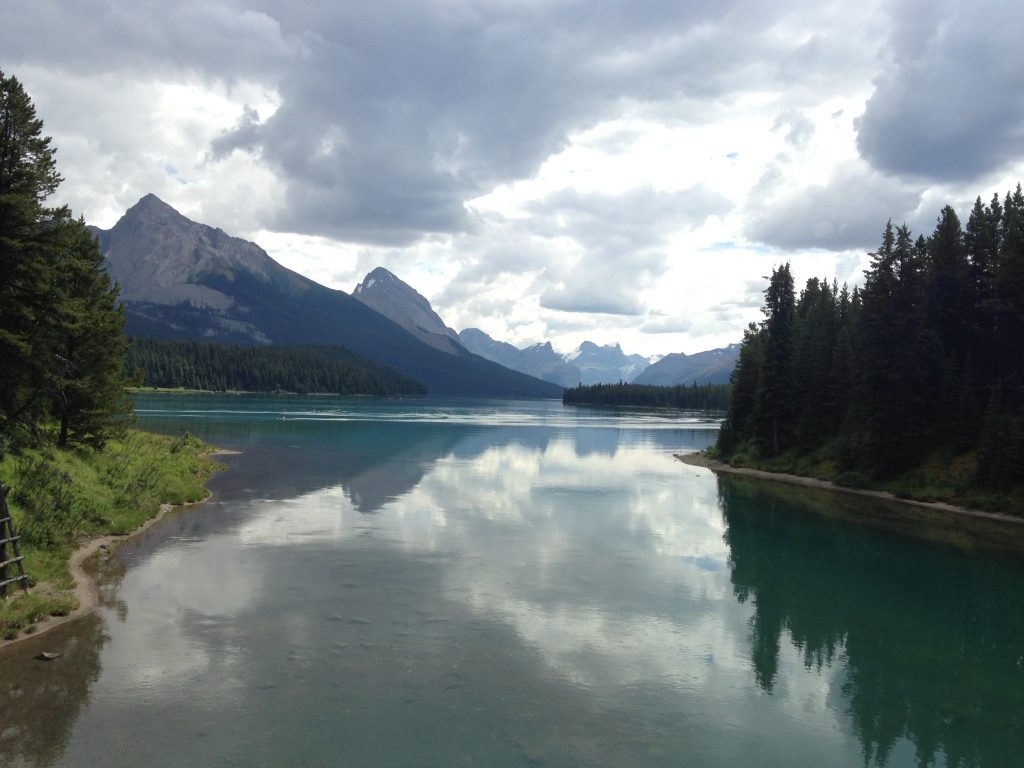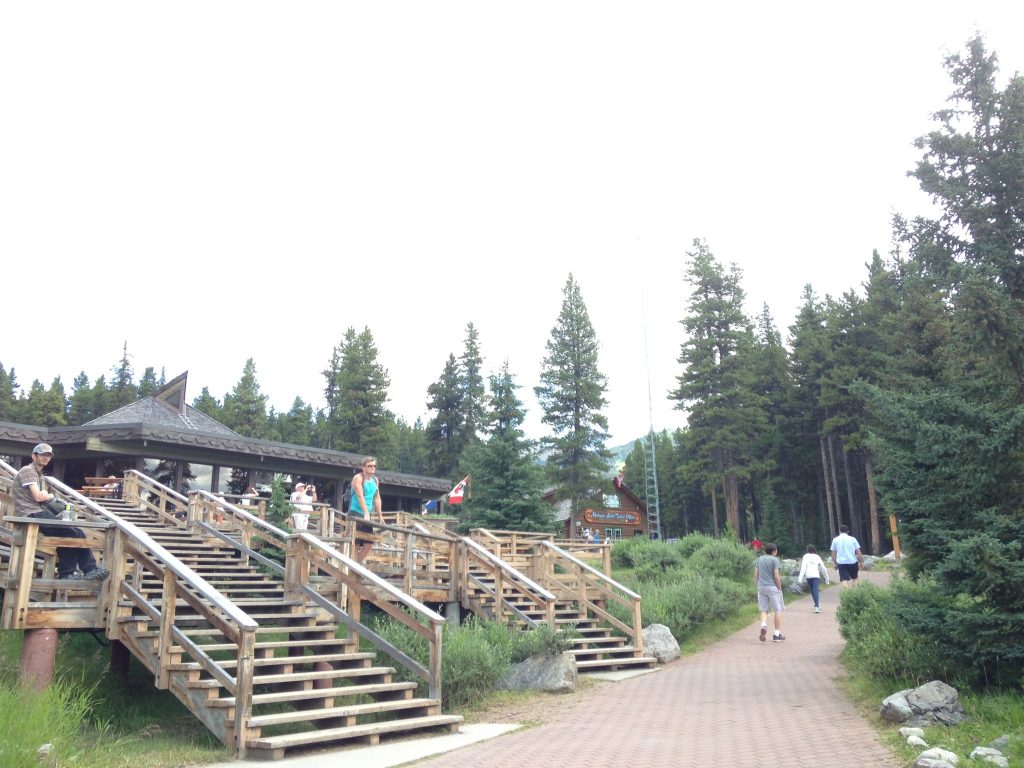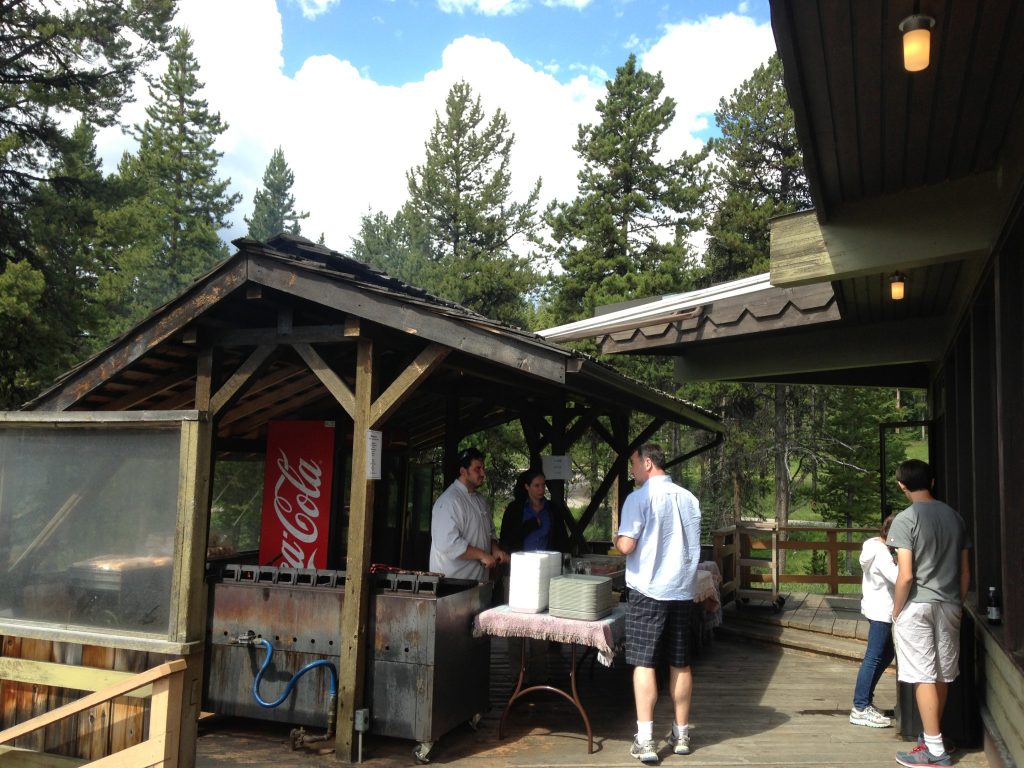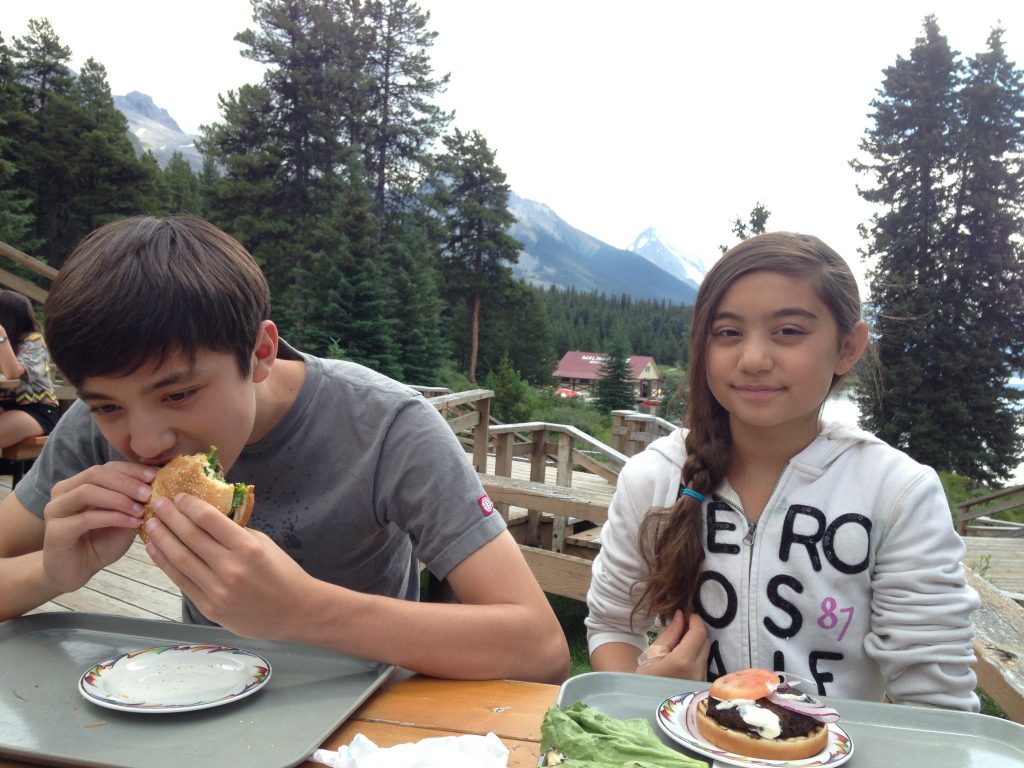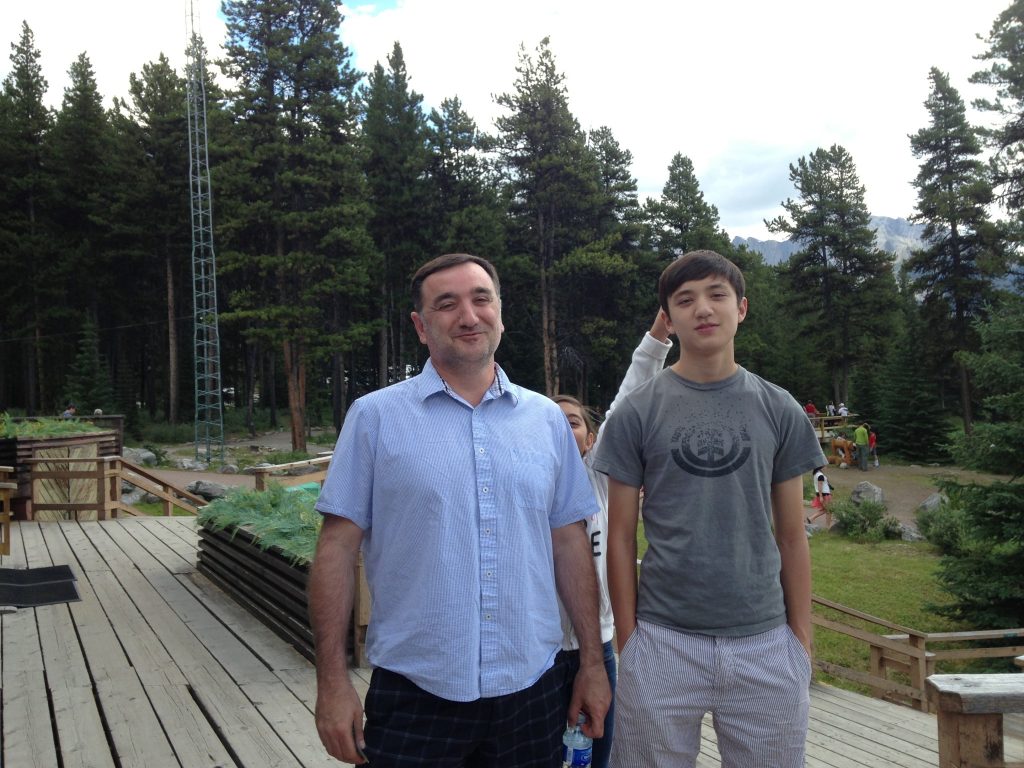 Off to somewhere else…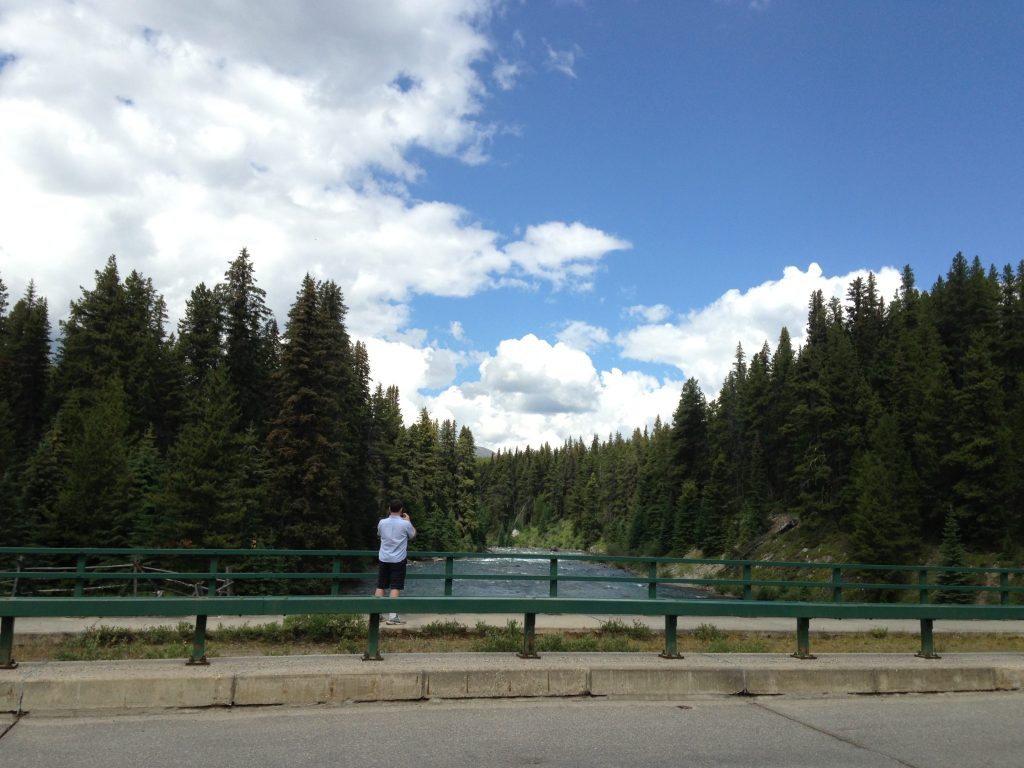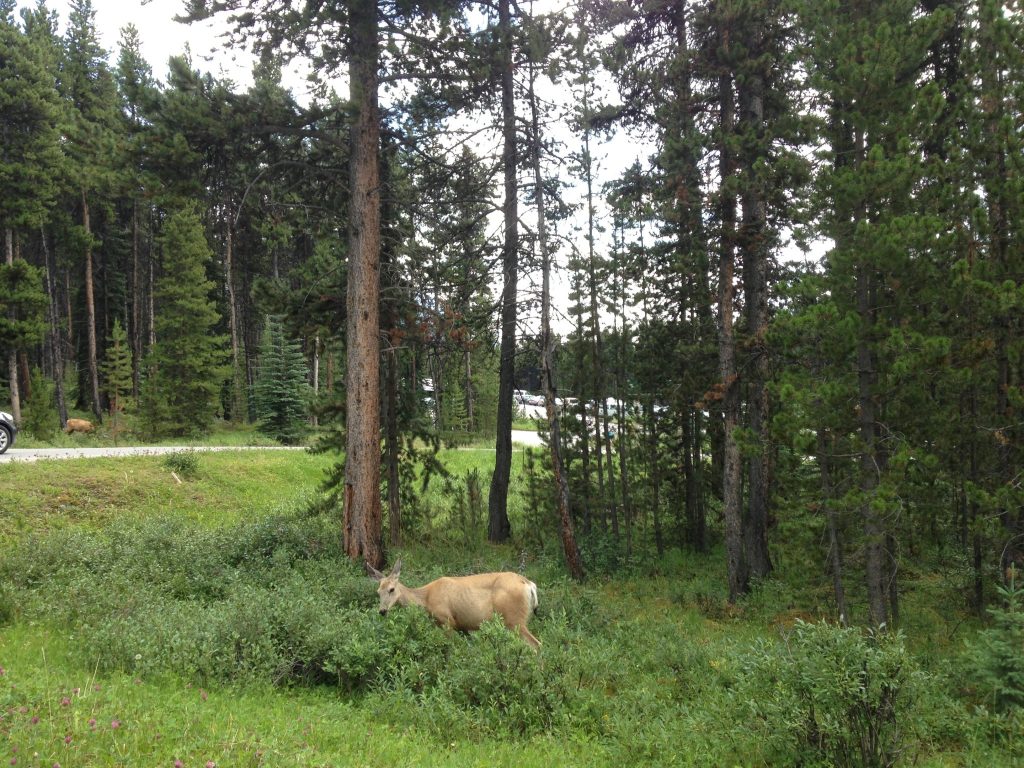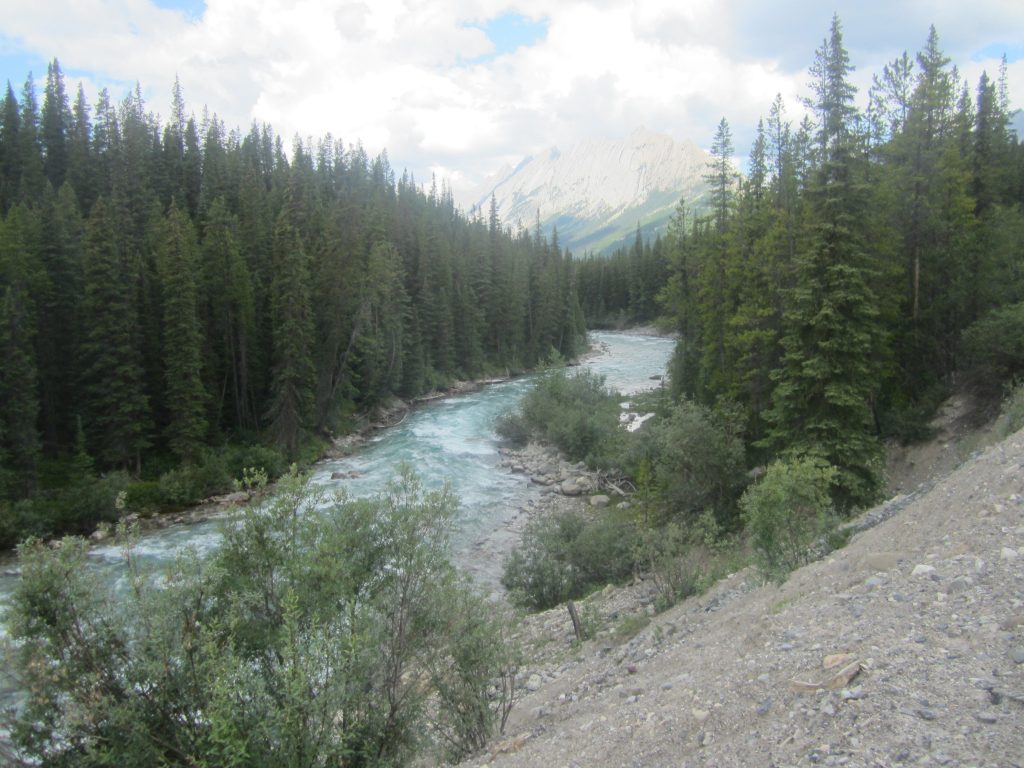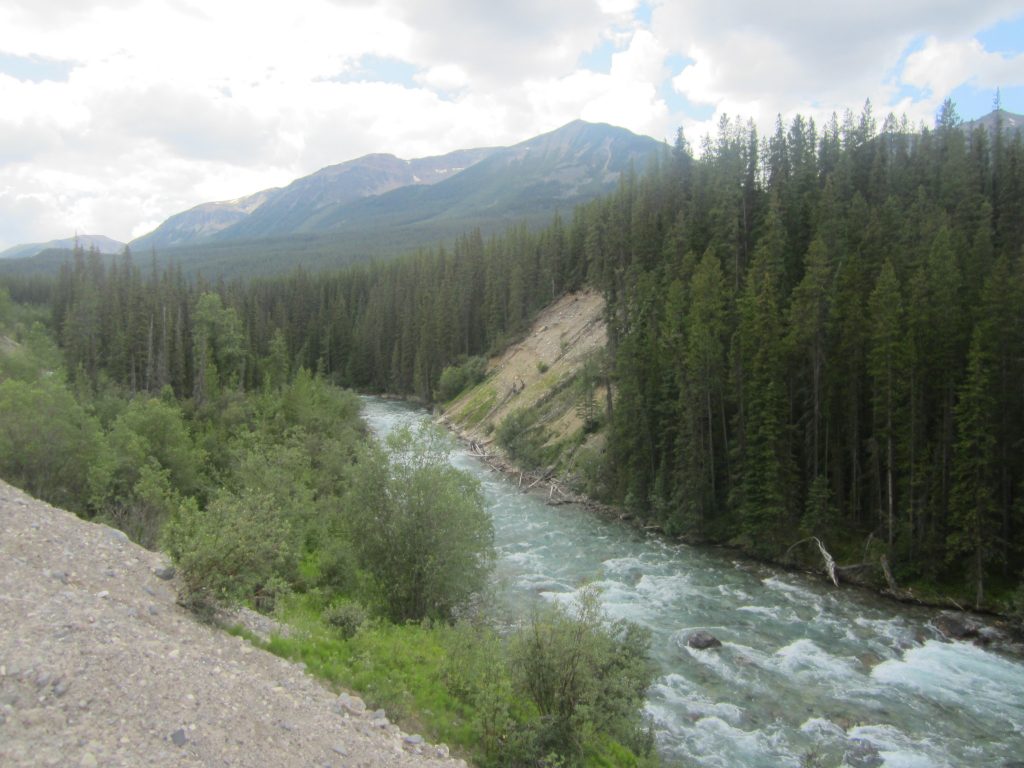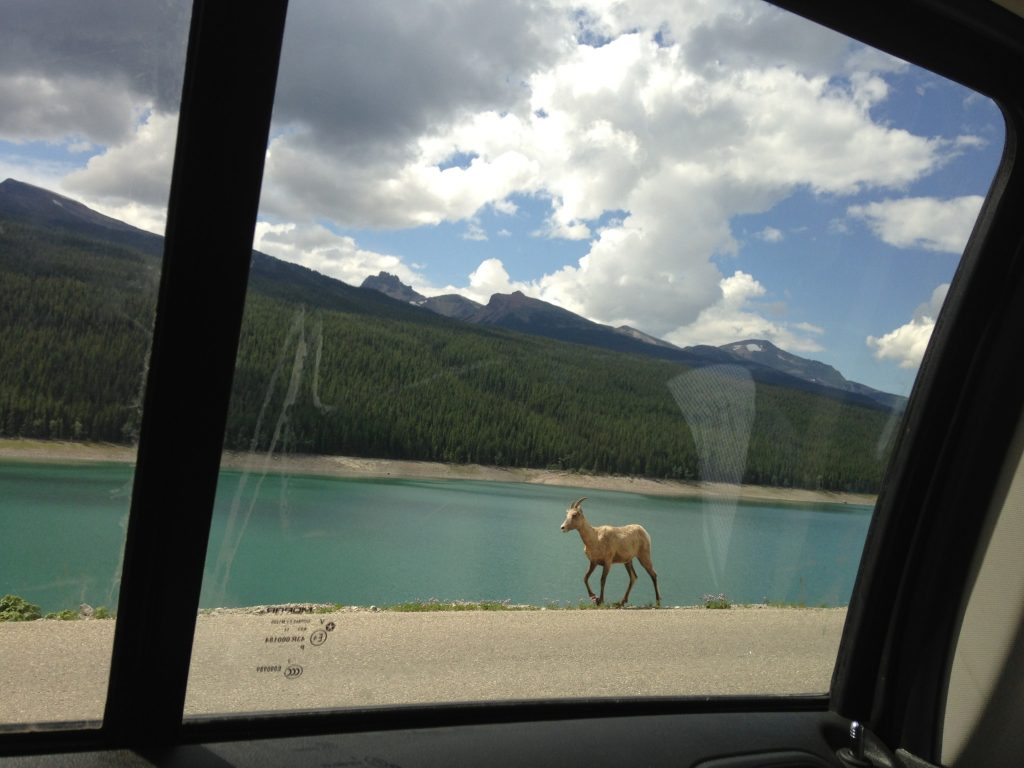 Hey buddy, you going to Tim Hortons? We are too!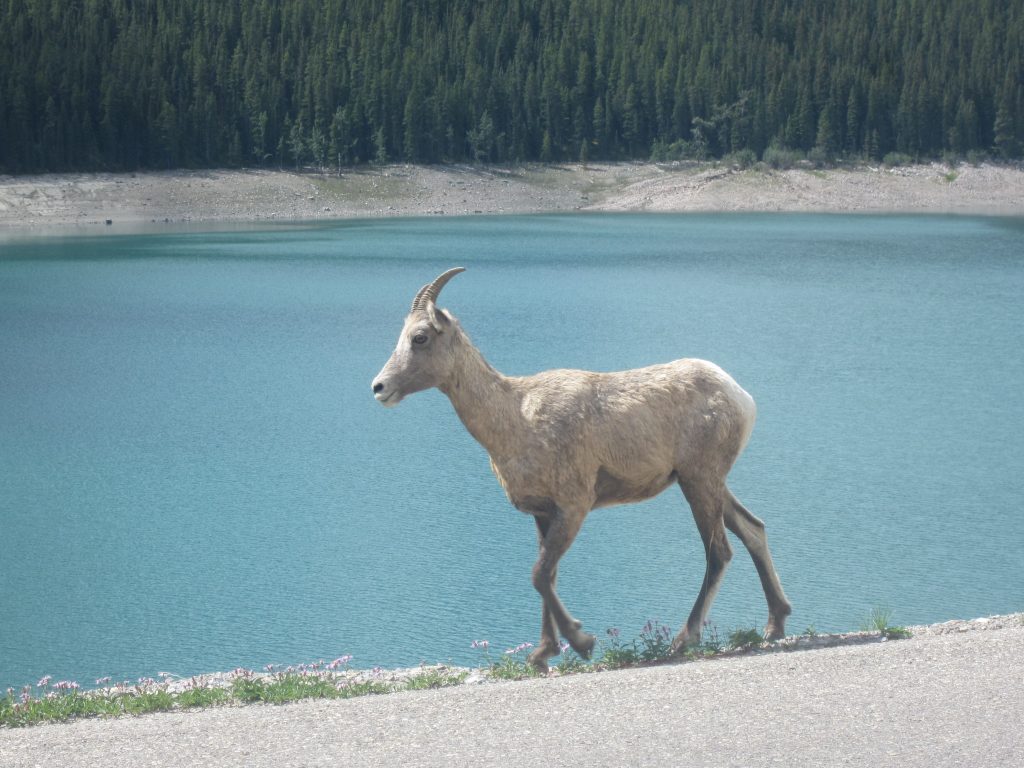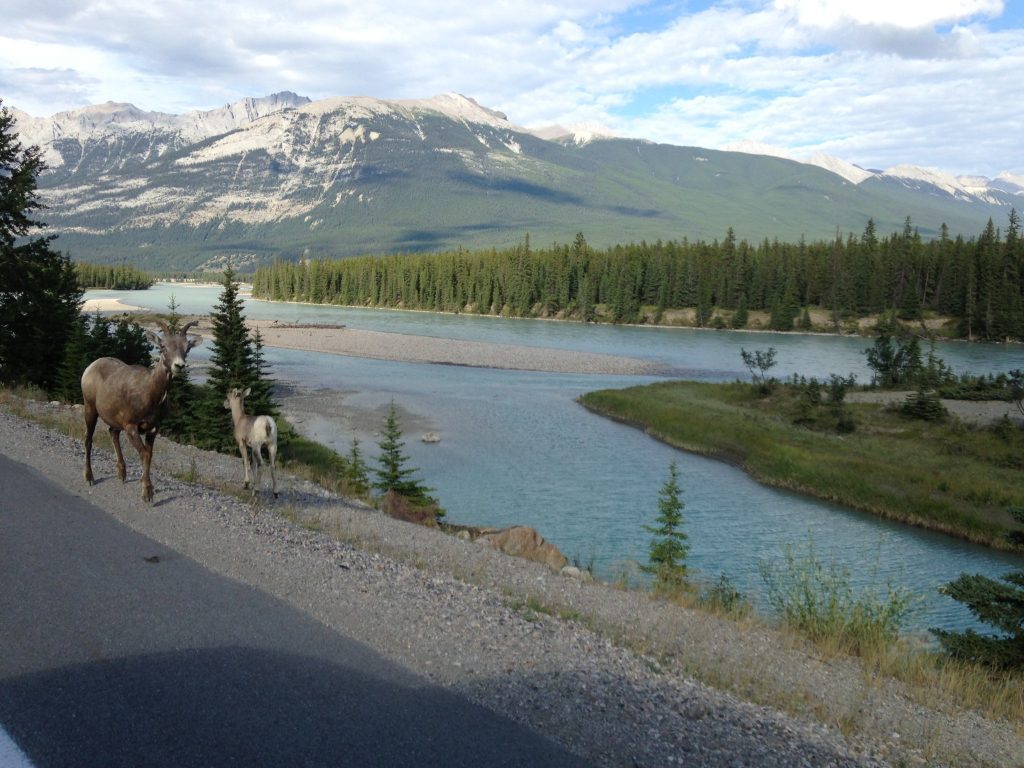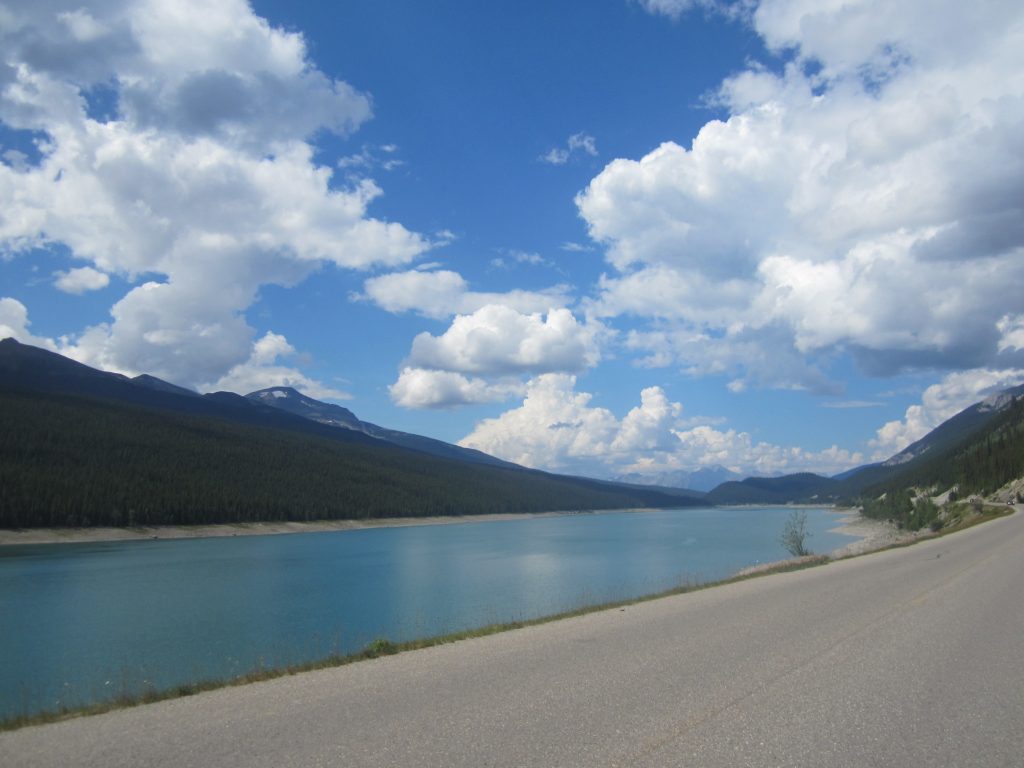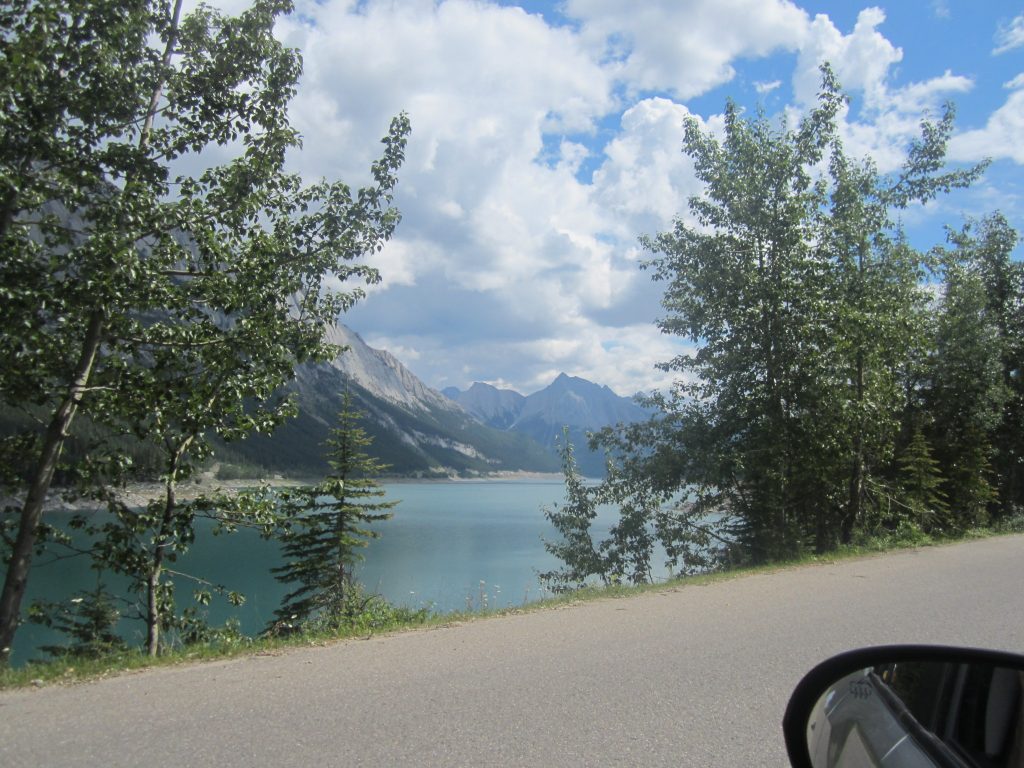 There are so many little parks and trails inside Jasper National Park you start to lose it after a while. Not sure which one is this one…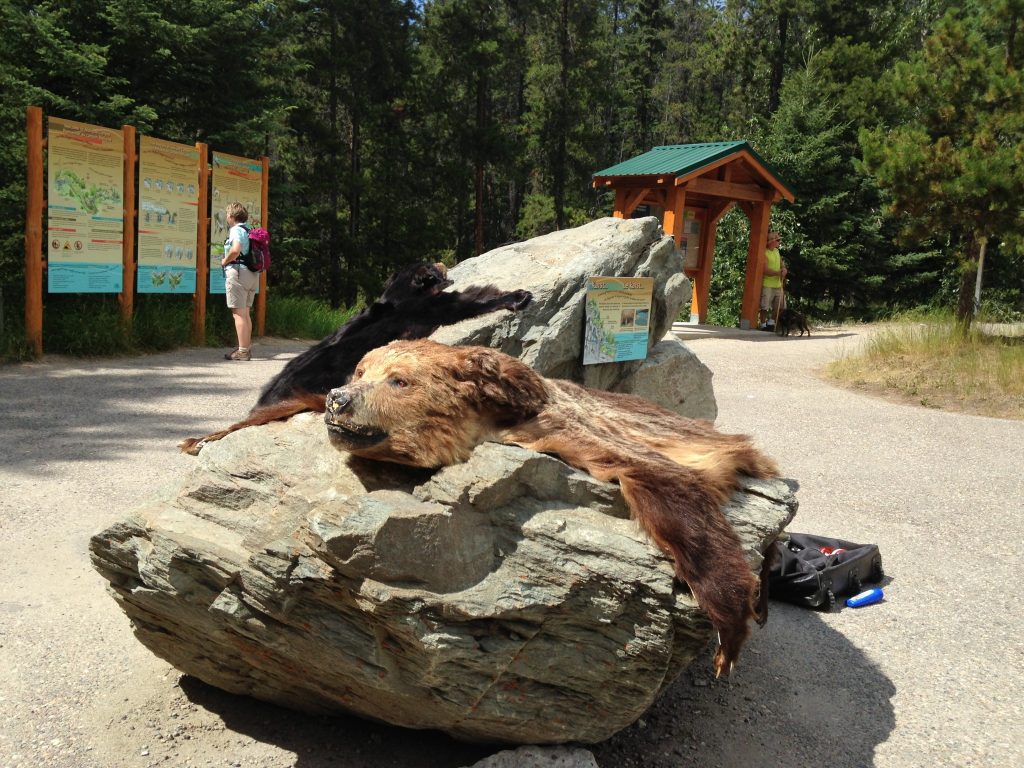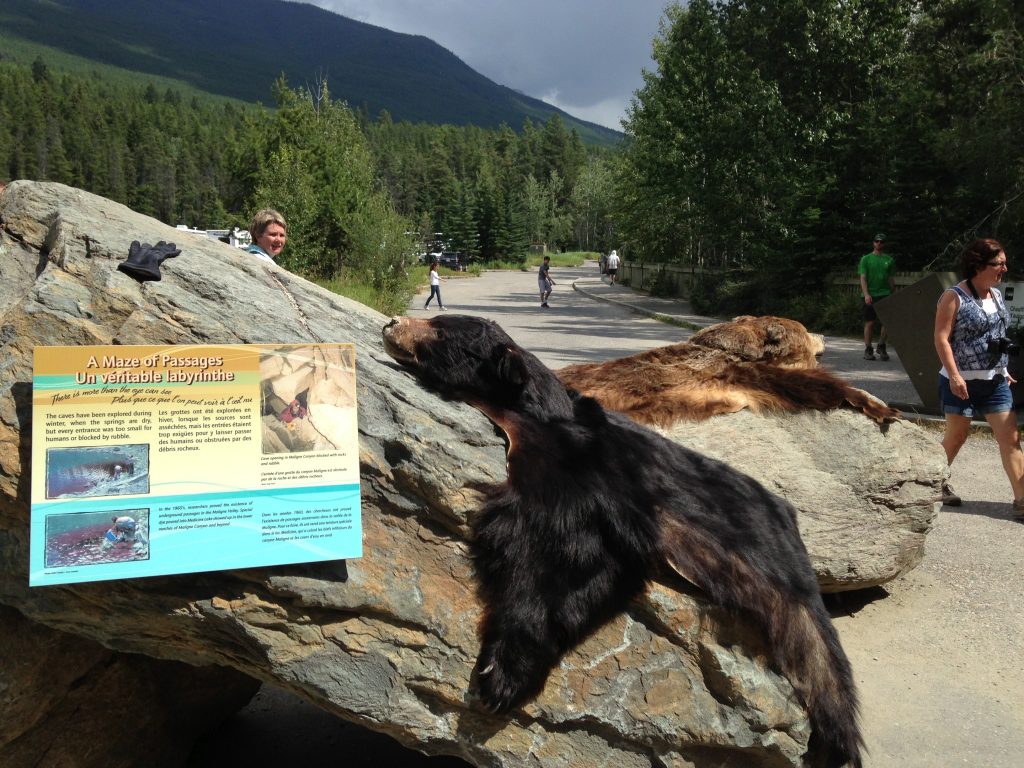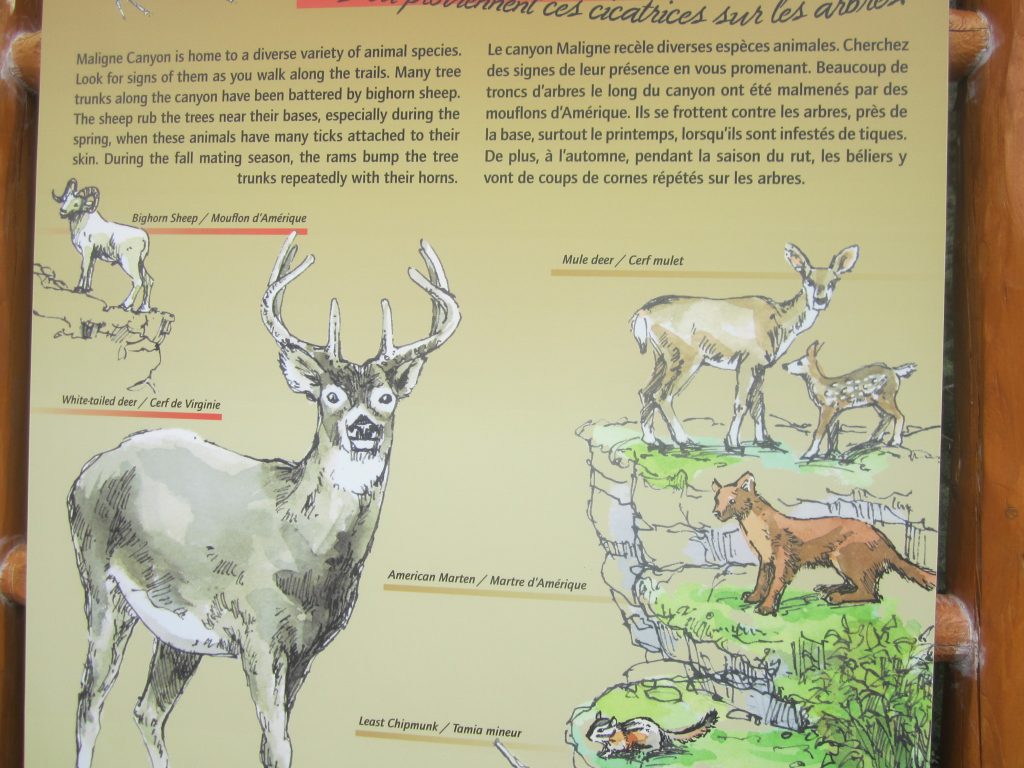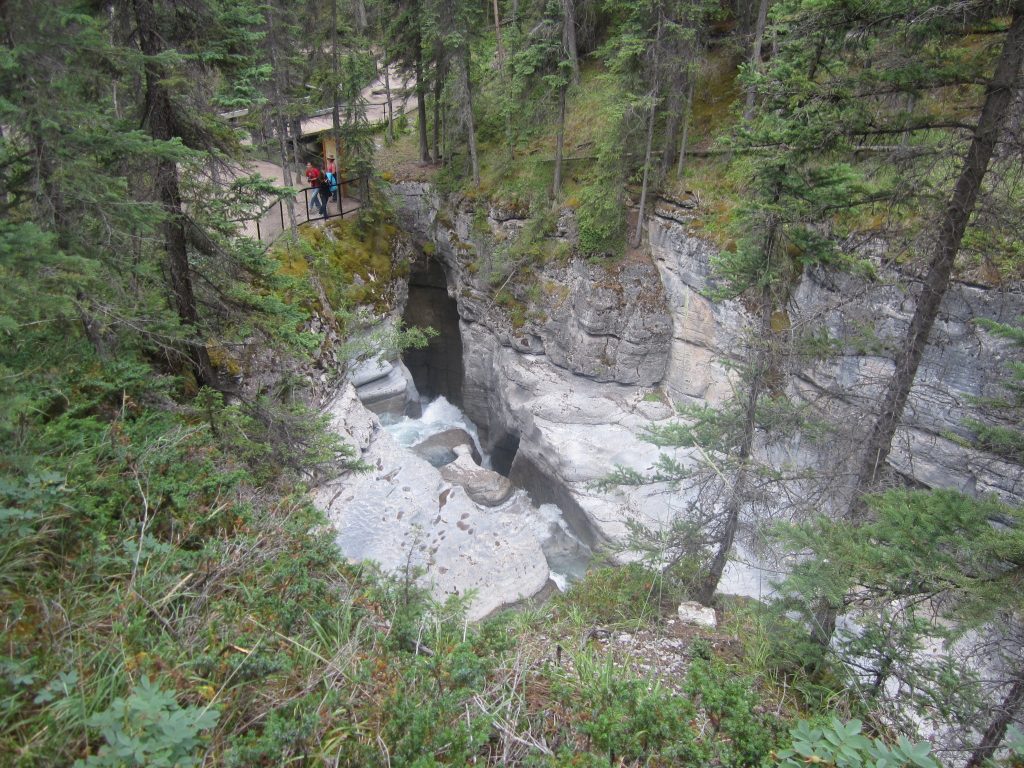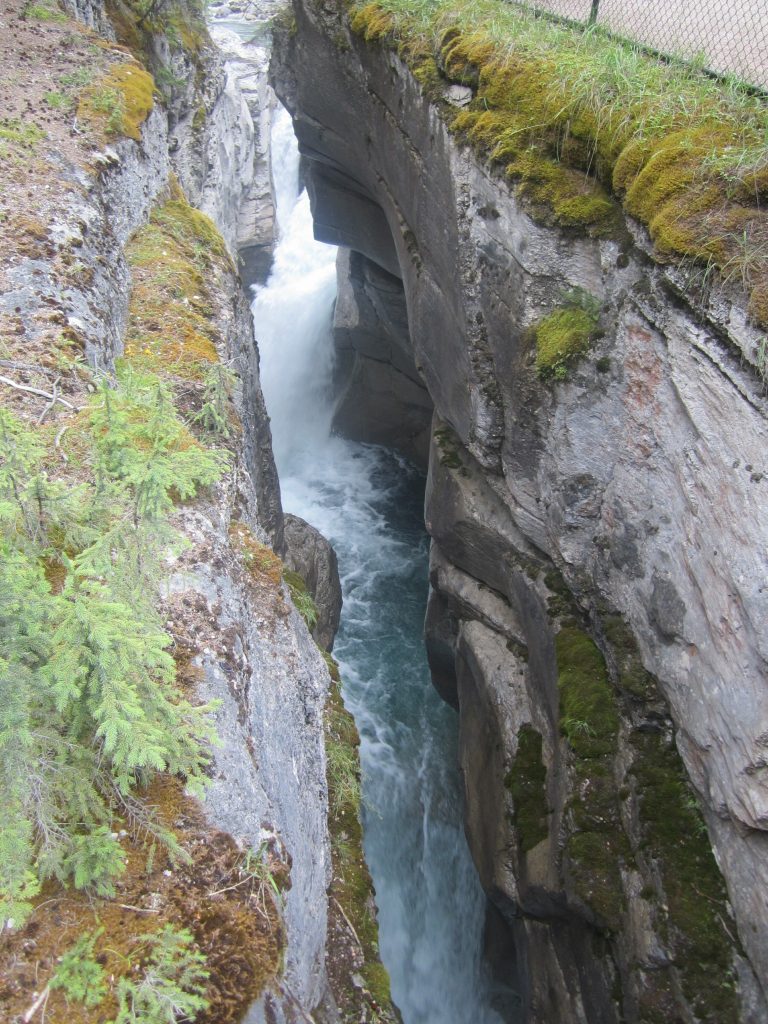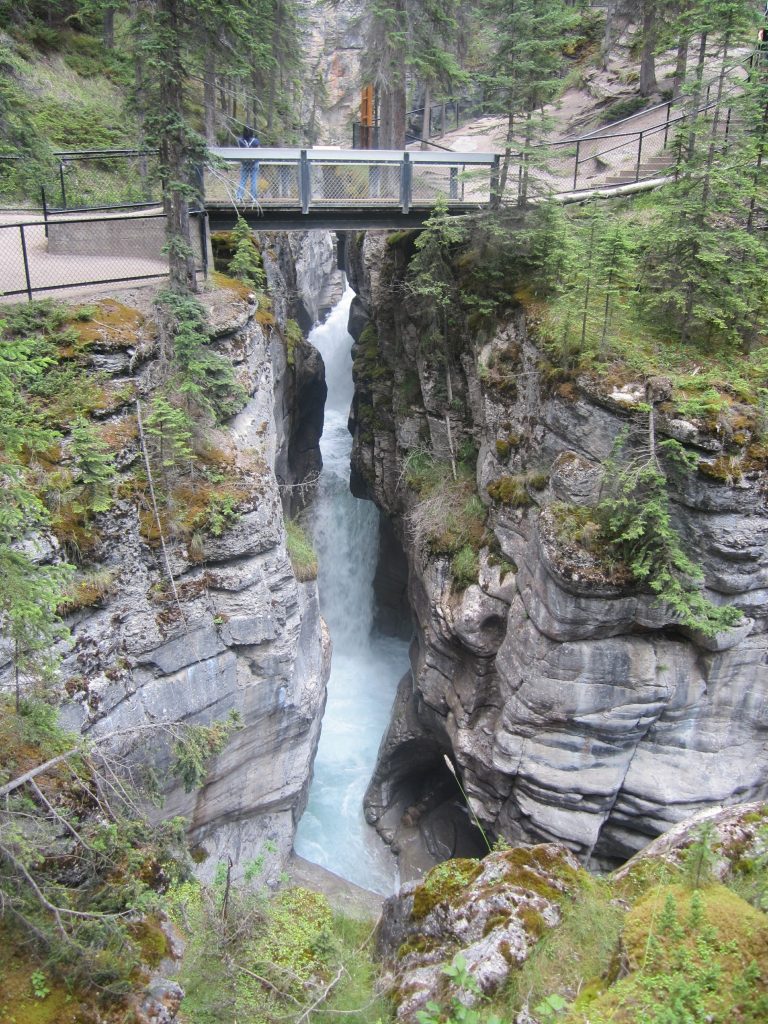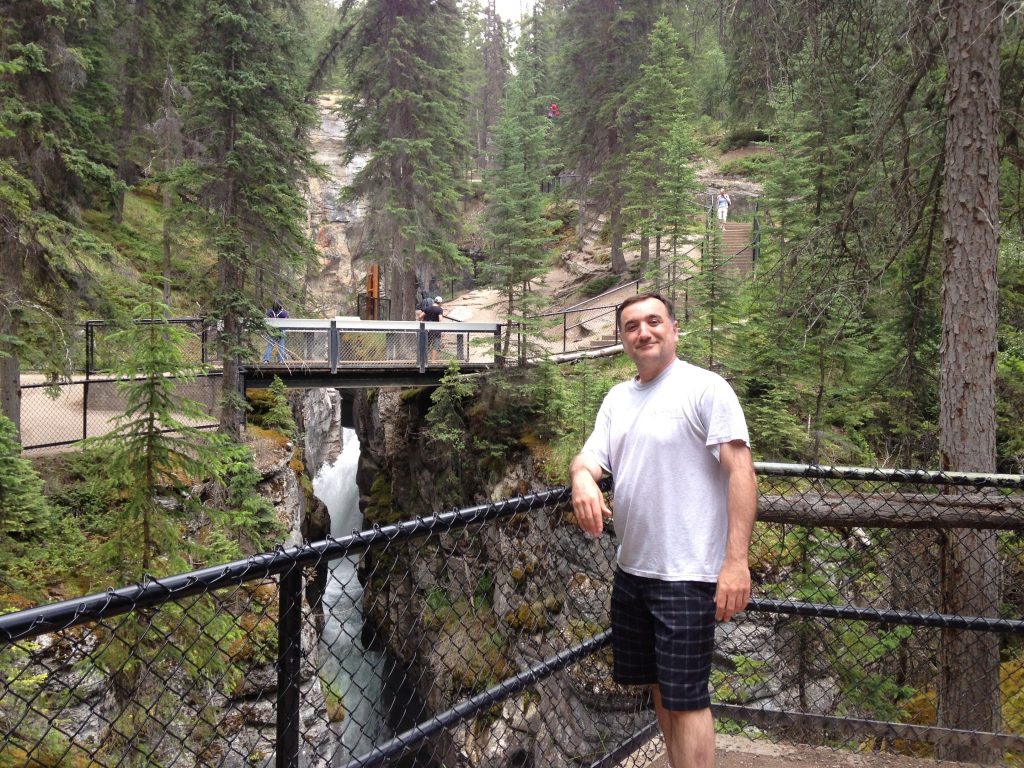 My Greek hometown soccer team scarf, sorry can't help it!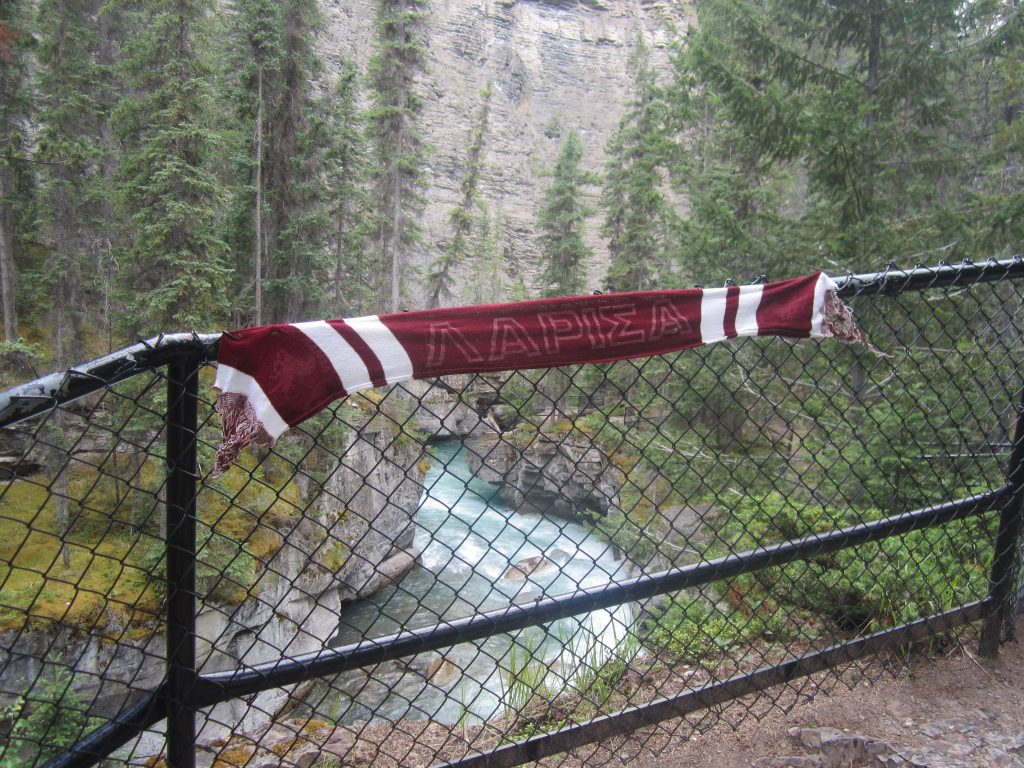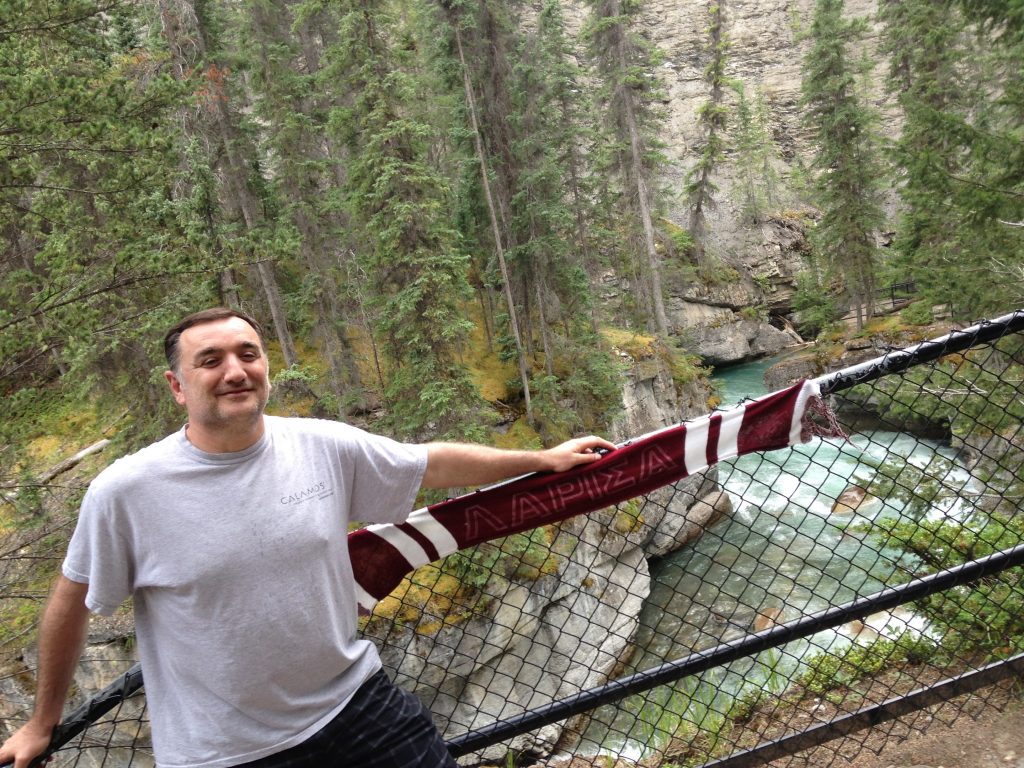 The beauty and the beast lol.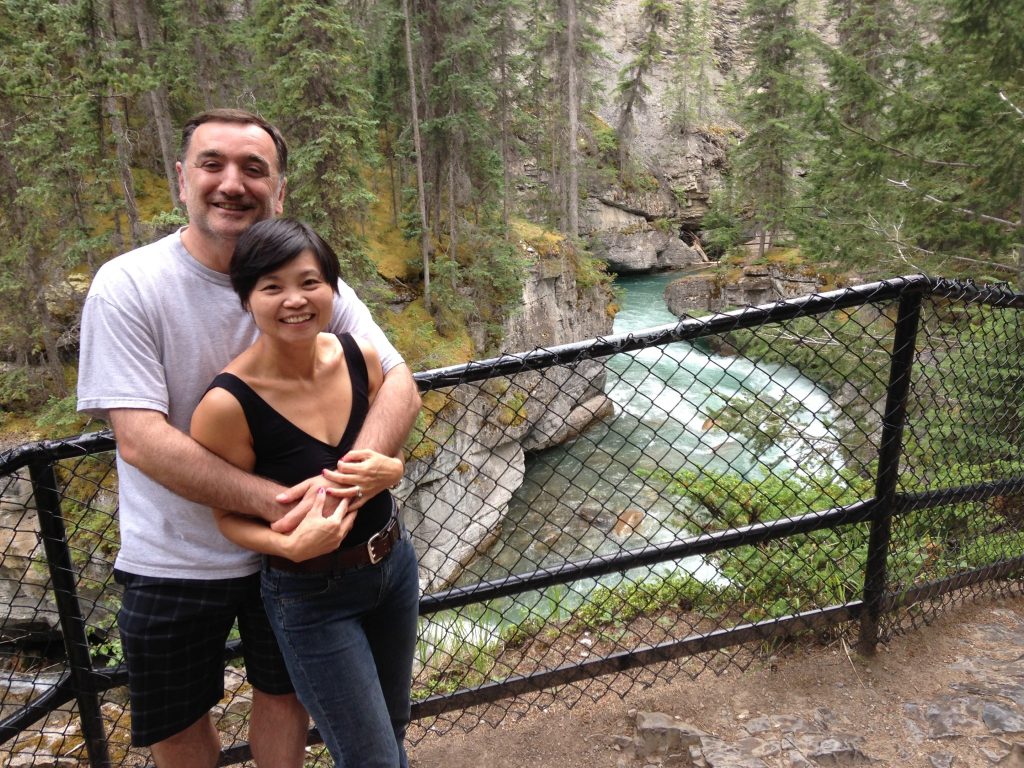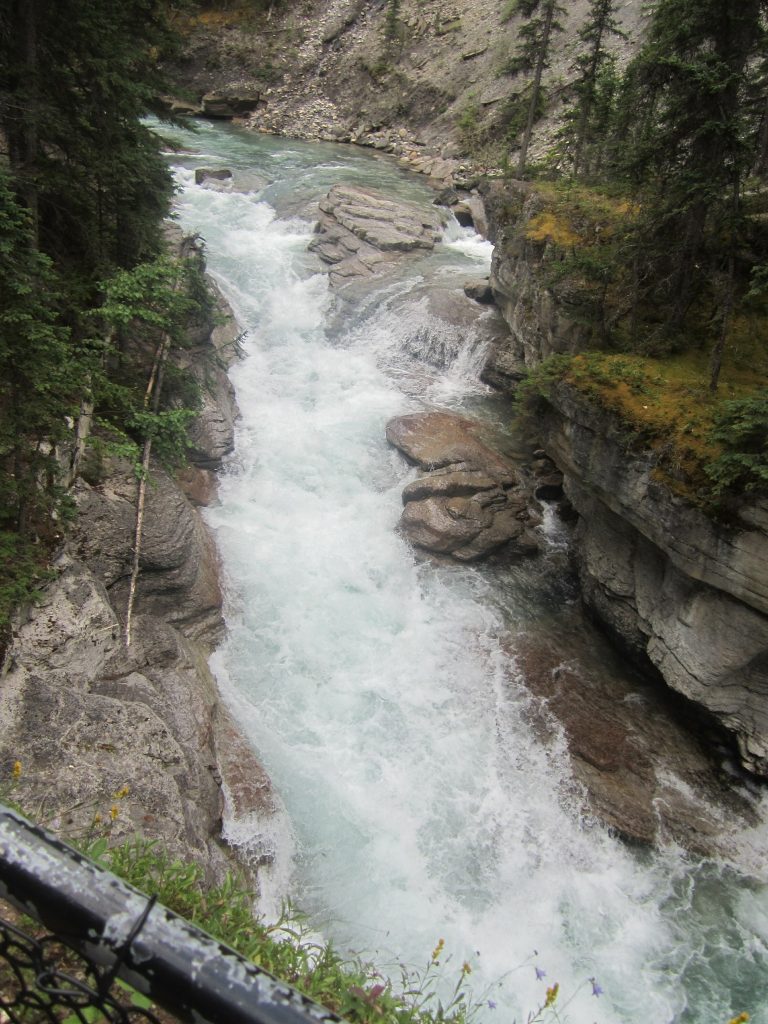 We decided to check out the town of Jasper.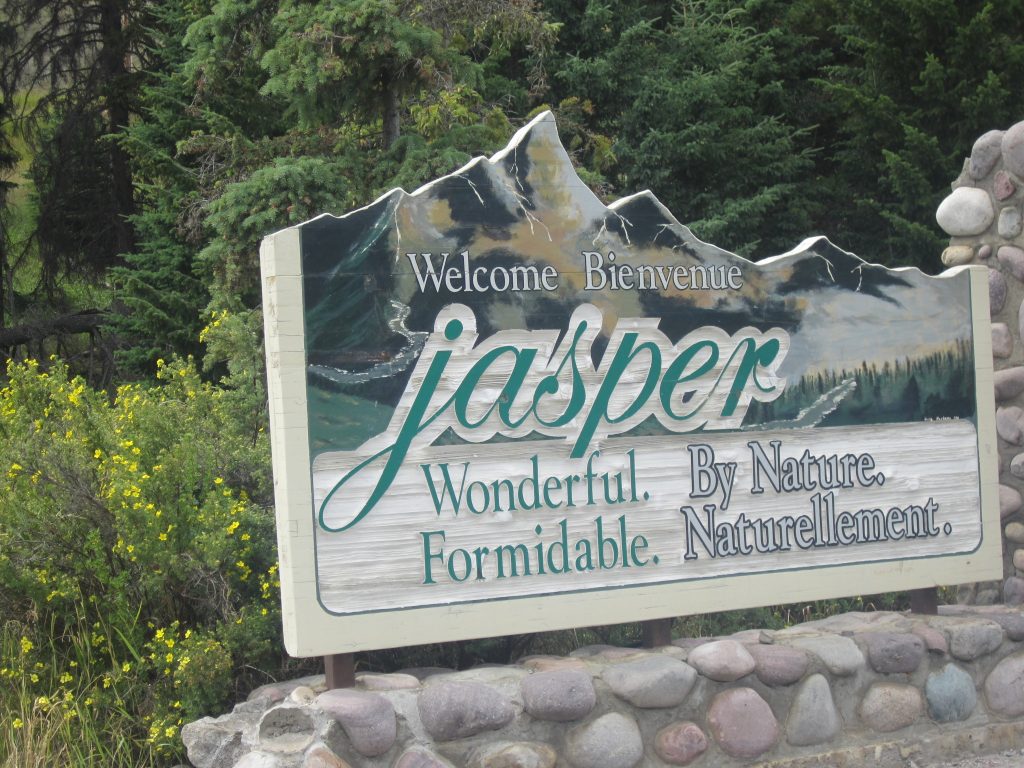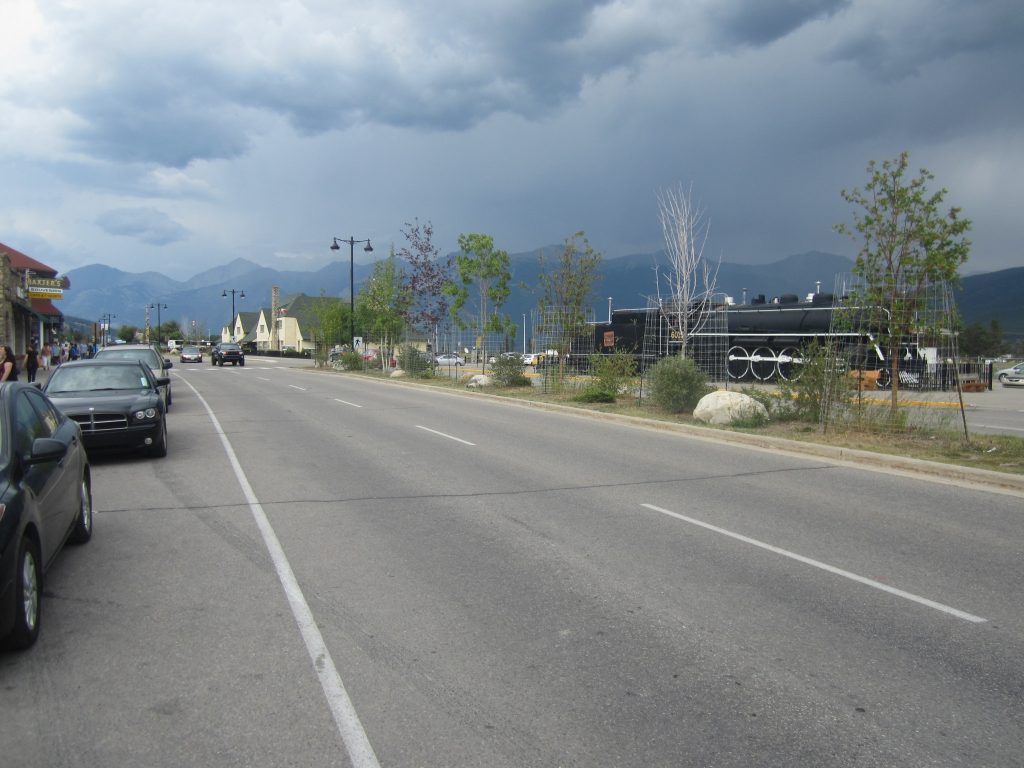 Since we were here we decided to visit the Fairmont Jasper Park Lodge property.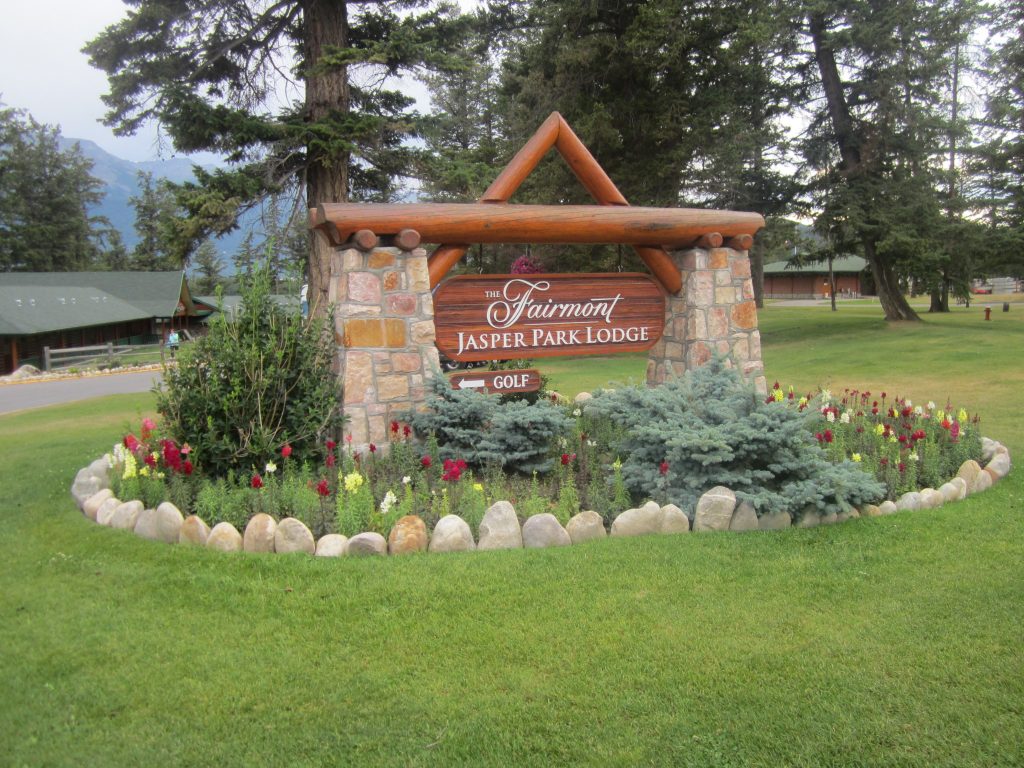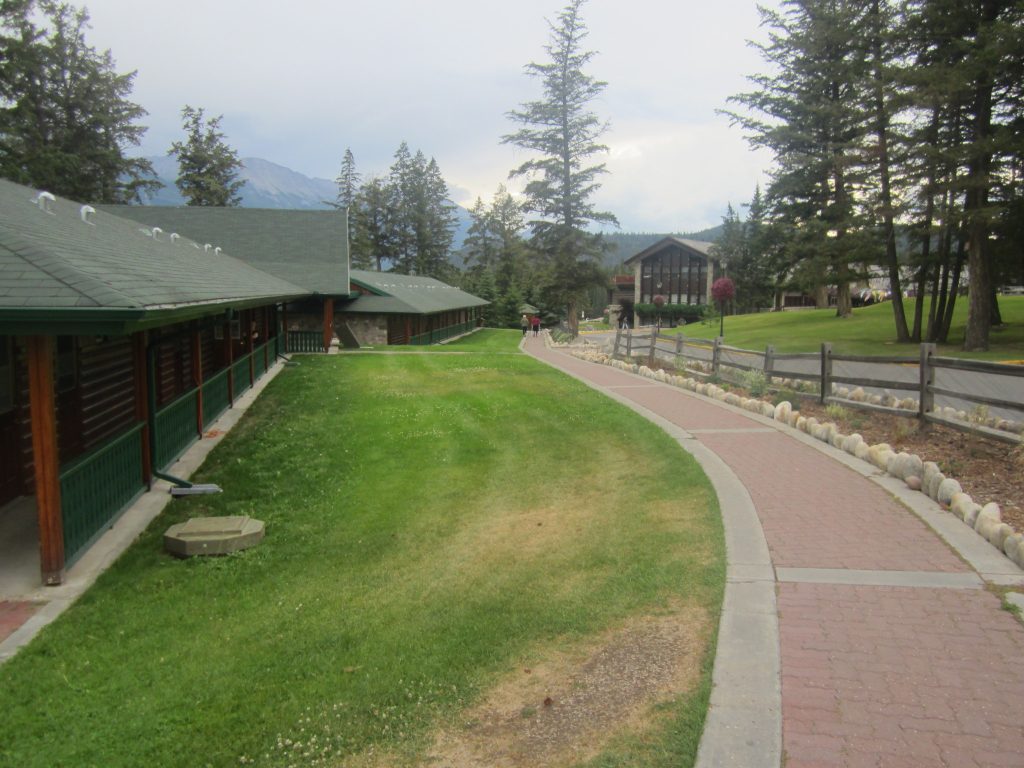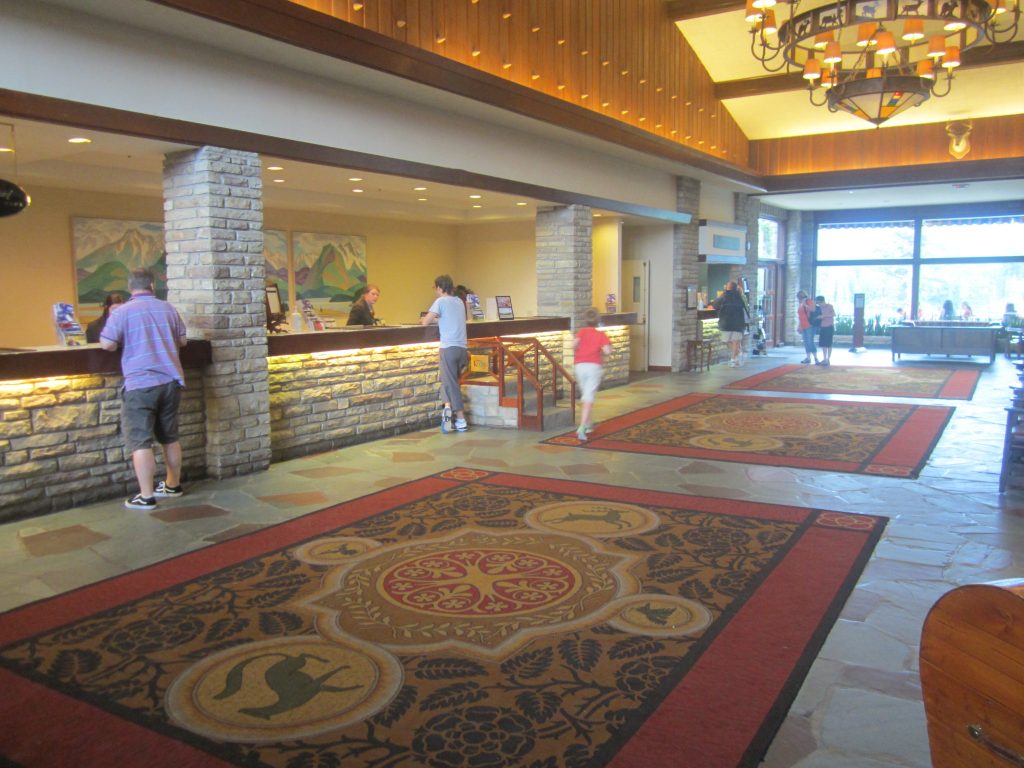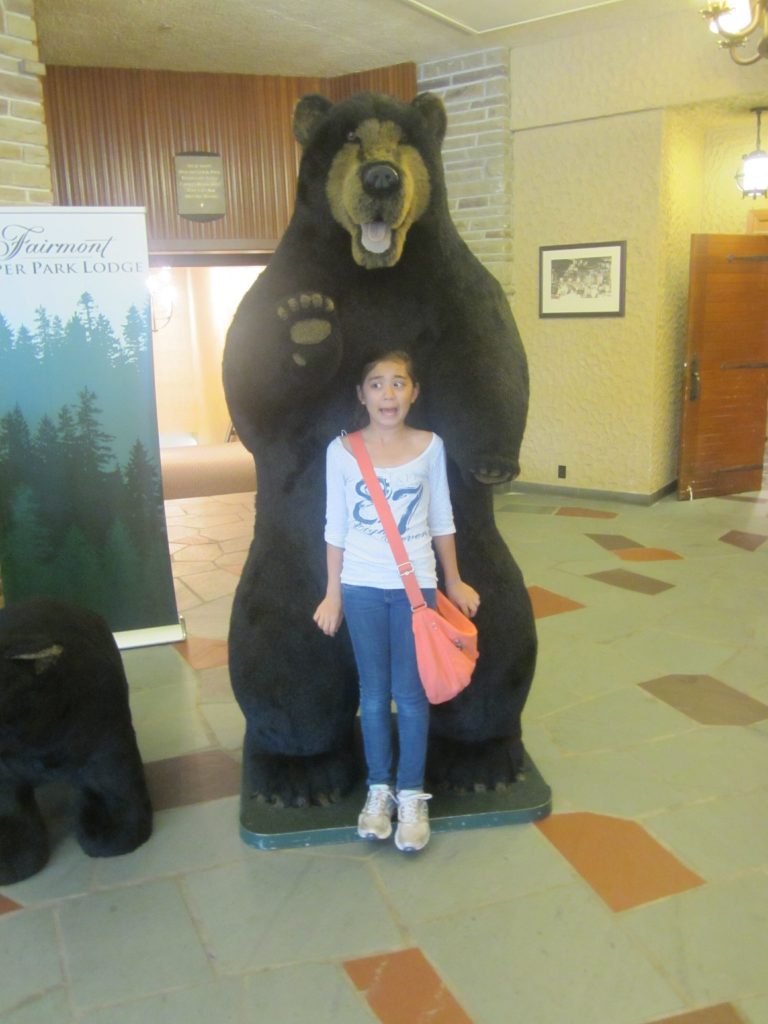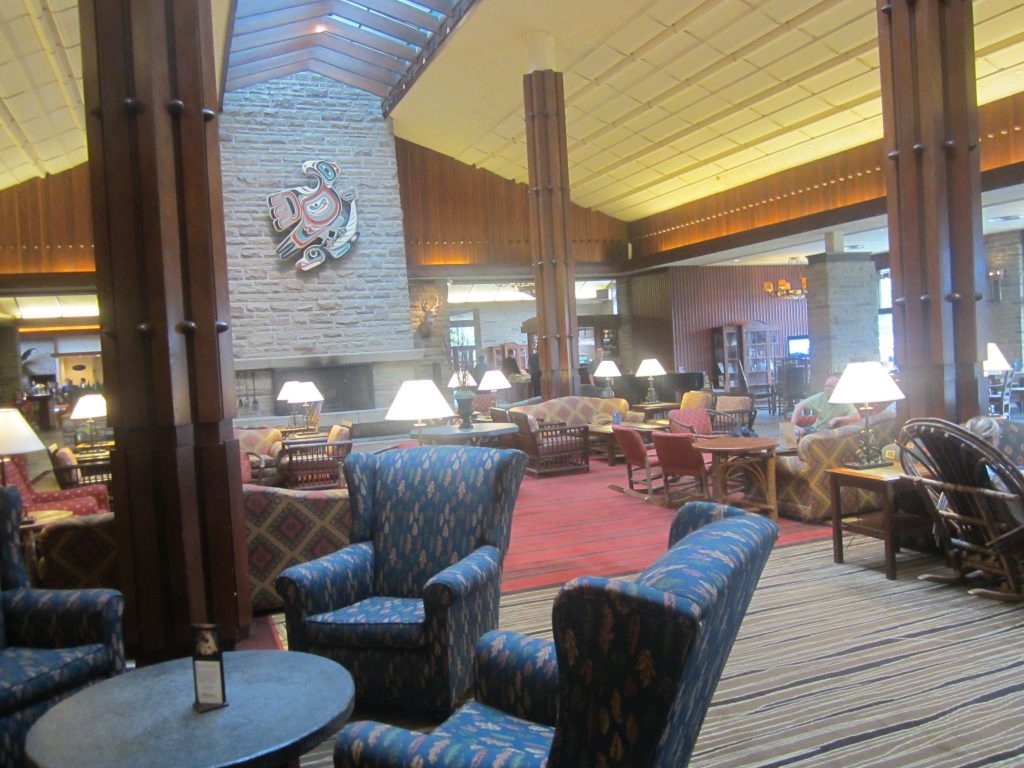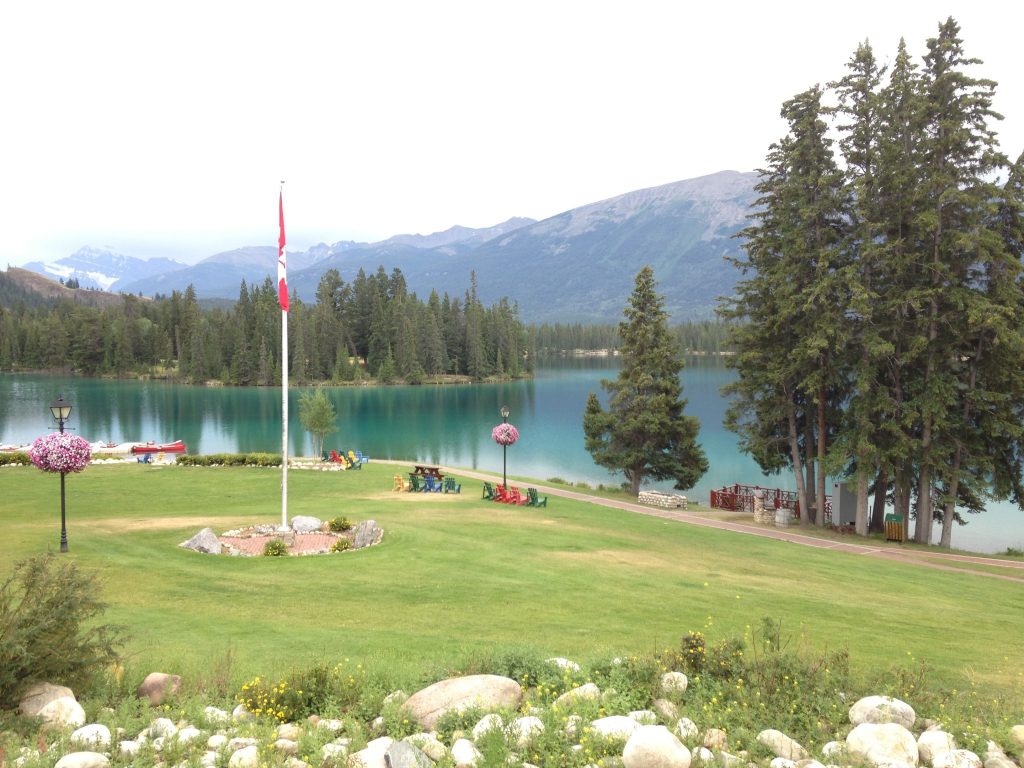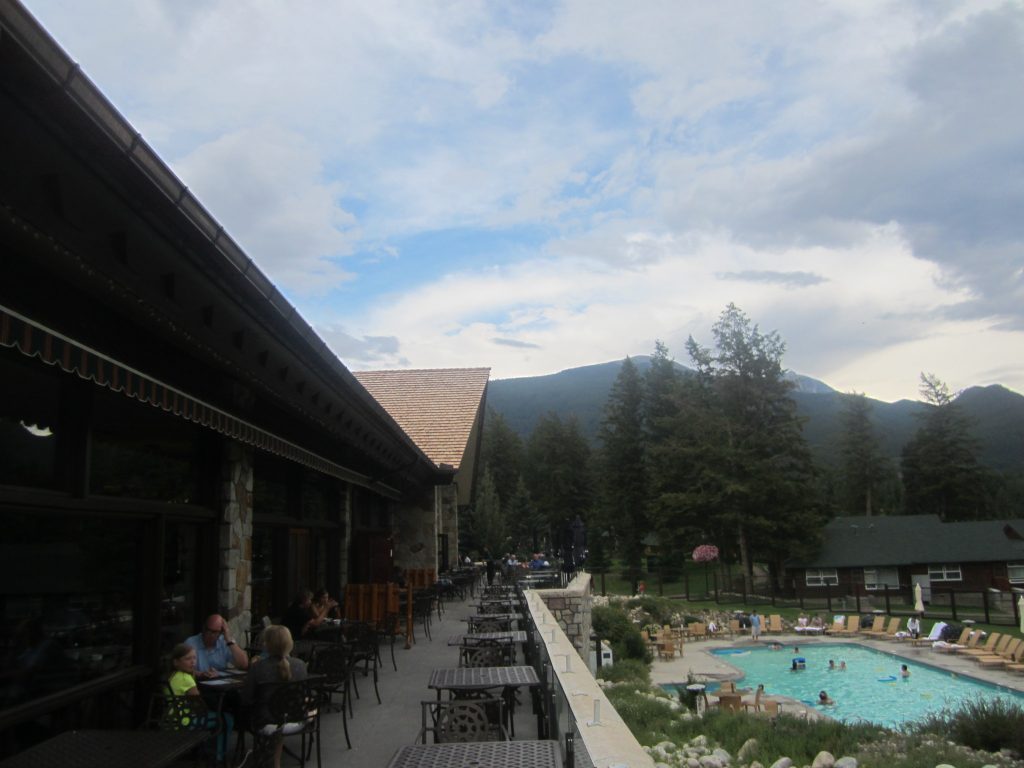 On the way back to Hinton we see more friends…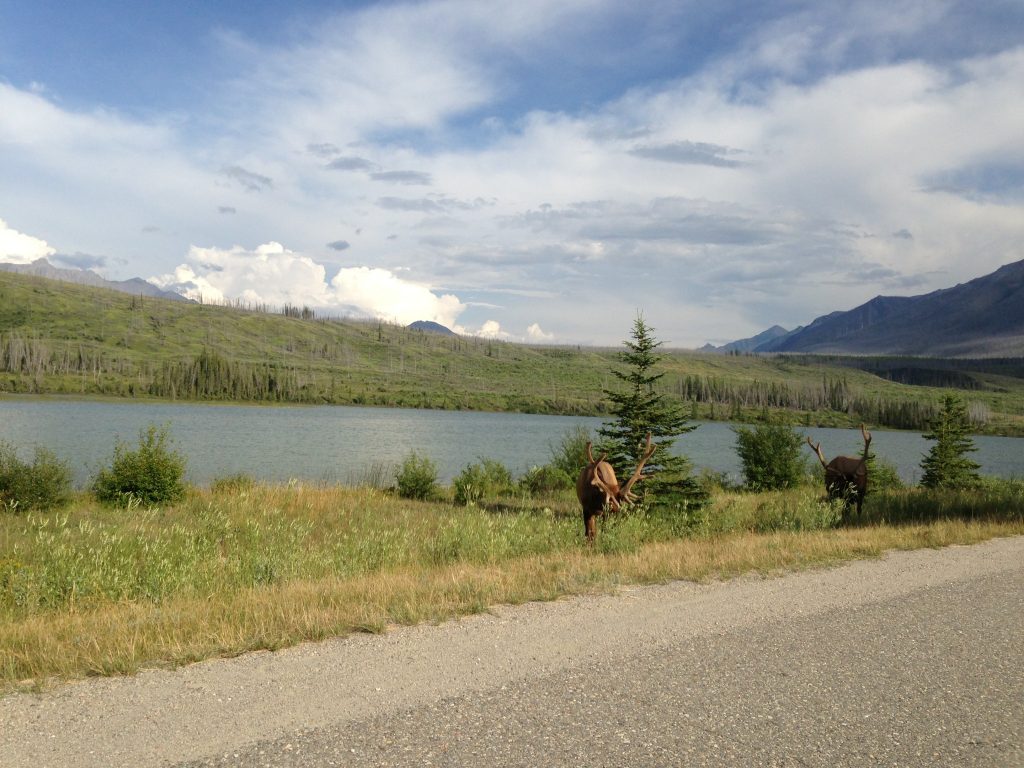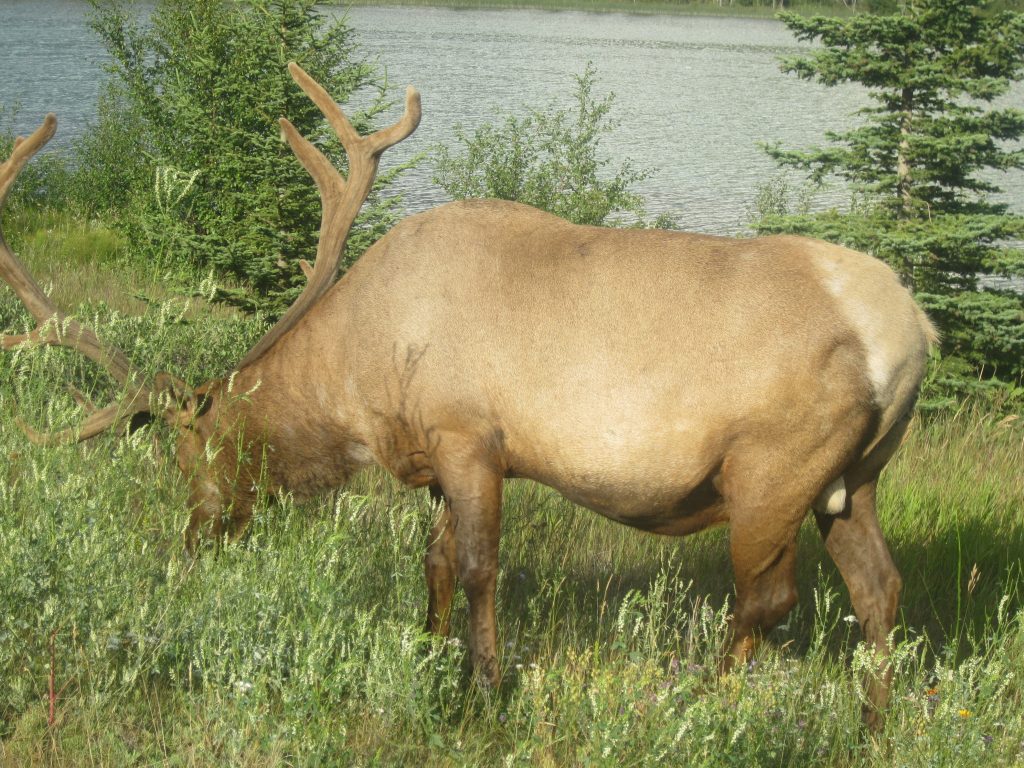 I know, I know, I am too close. I have done more stupid things. I am sorry.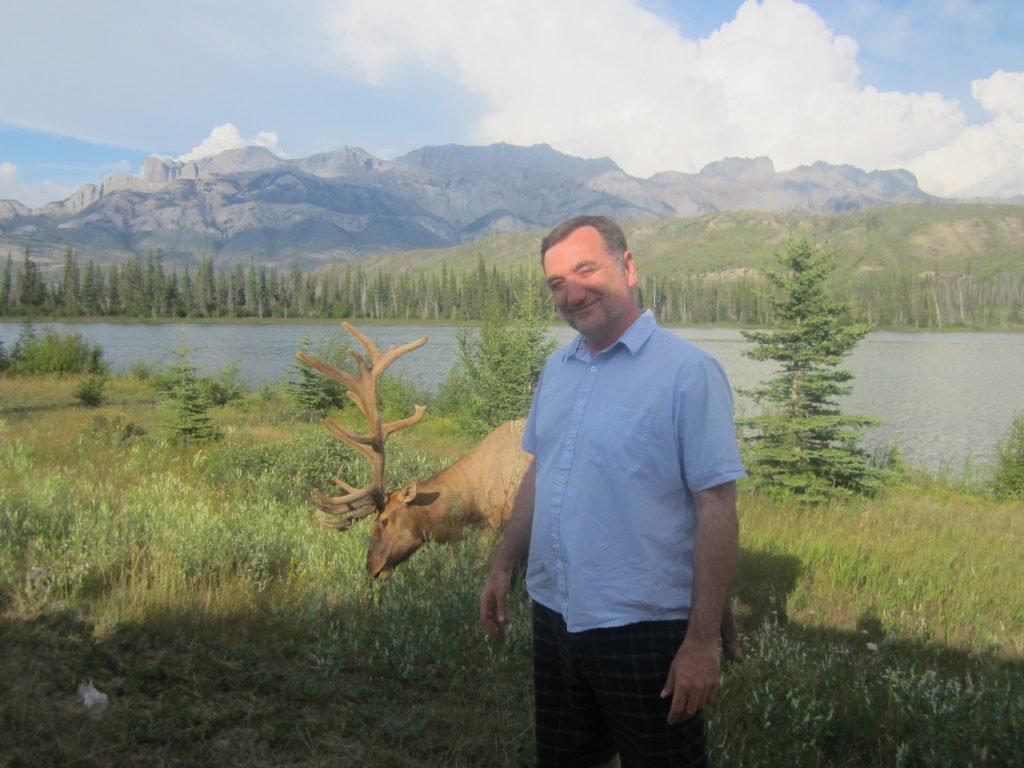 And just when you thought I could not be more stupid…I do it again!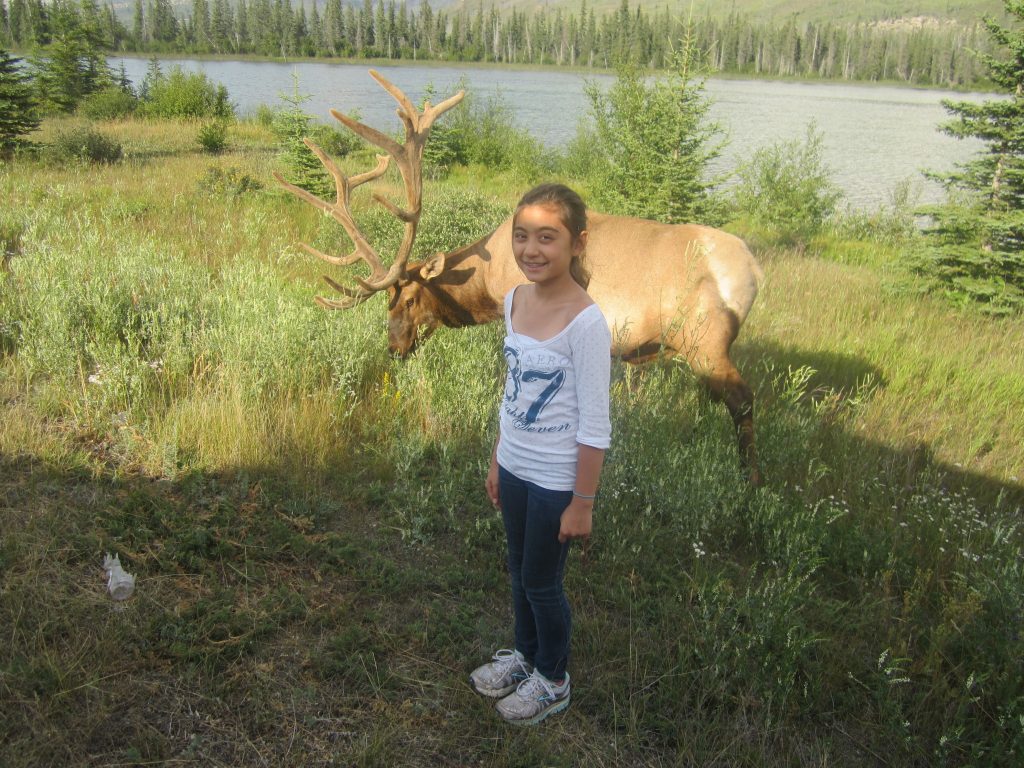 We stopped at a trail that was something about Pocahontas. No big deal, skip it.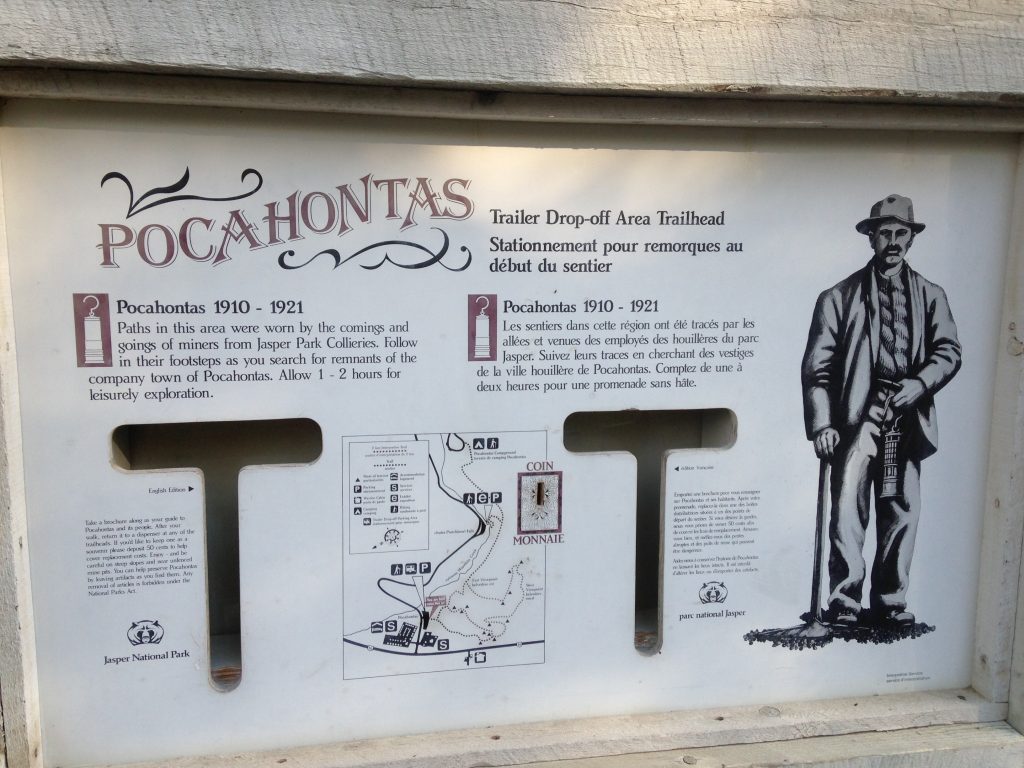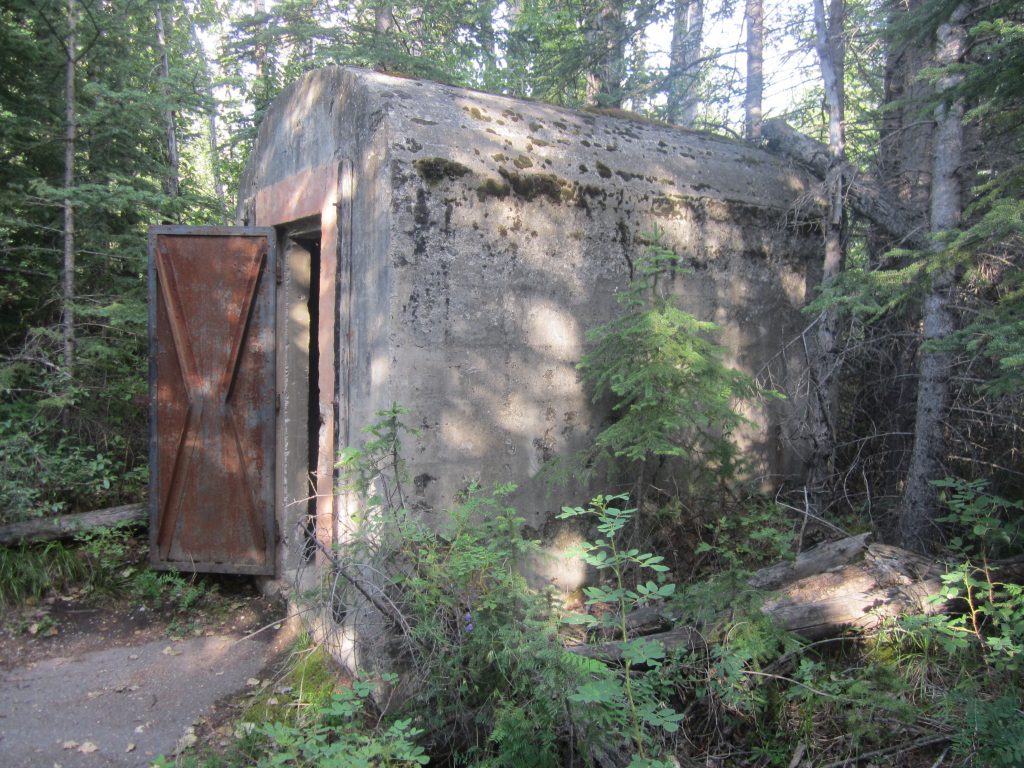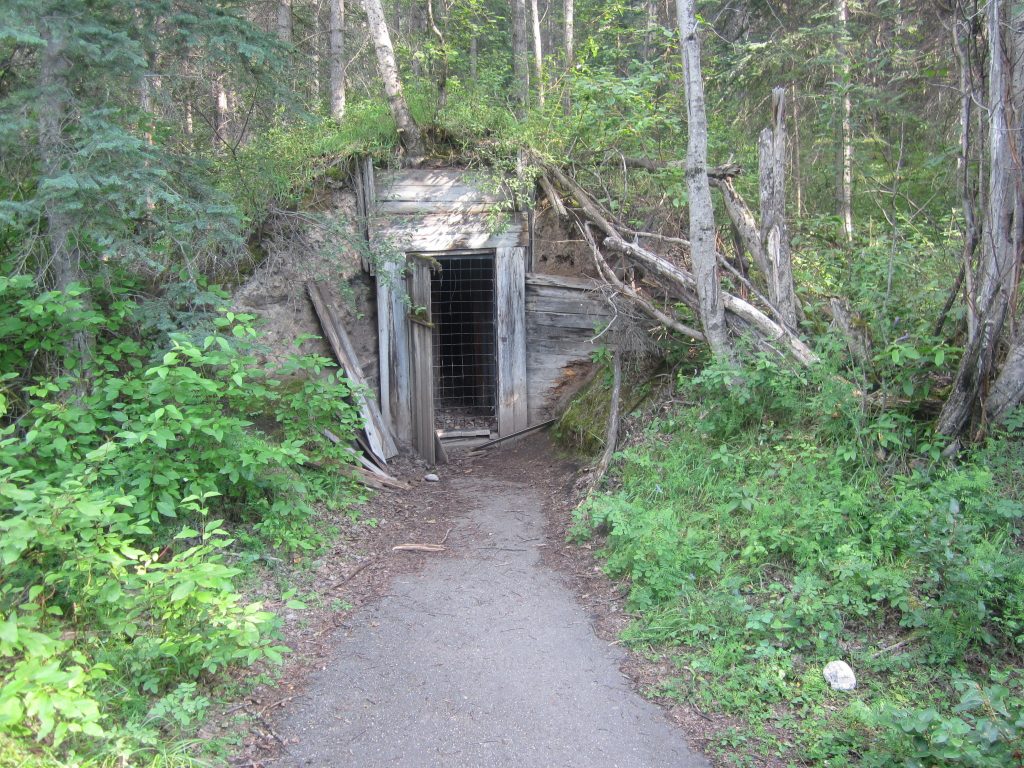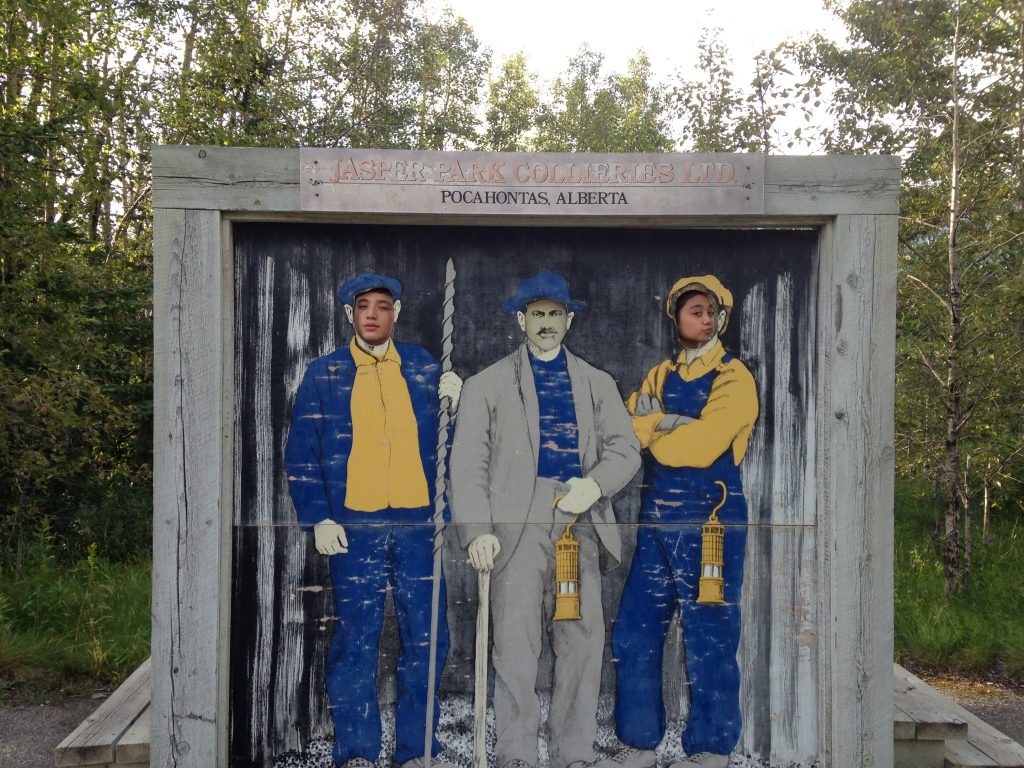 Downtown Hinton, you can tell this is a metropolitan hub lol. There is not much here…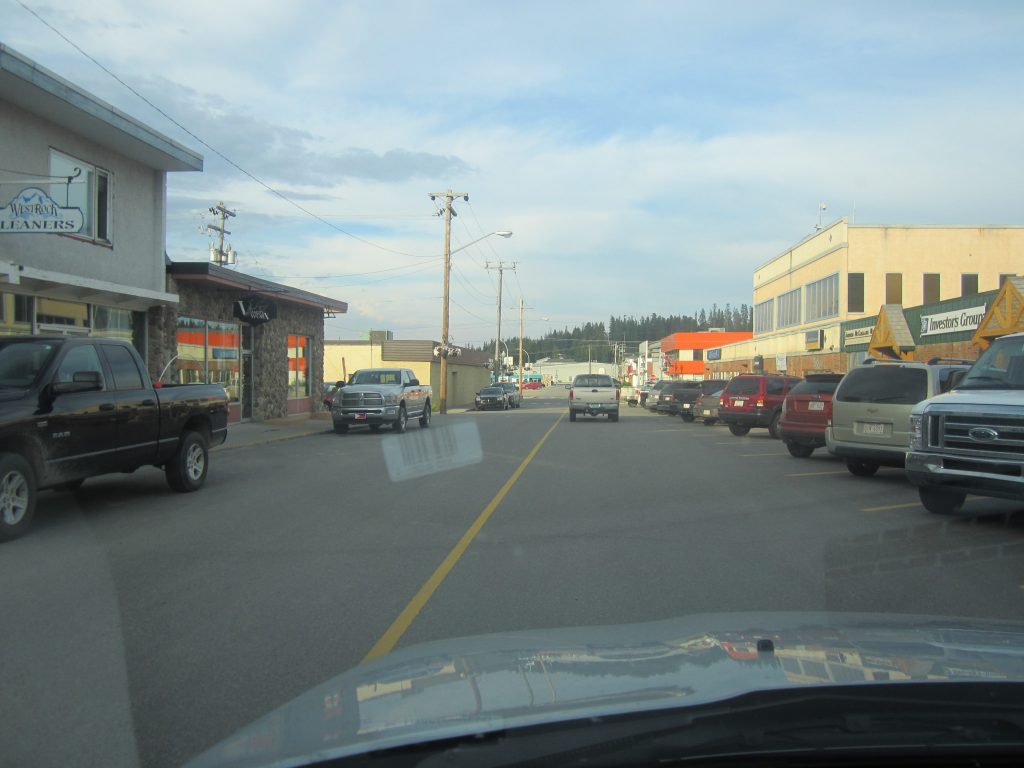 Goats up on the rocks, wow!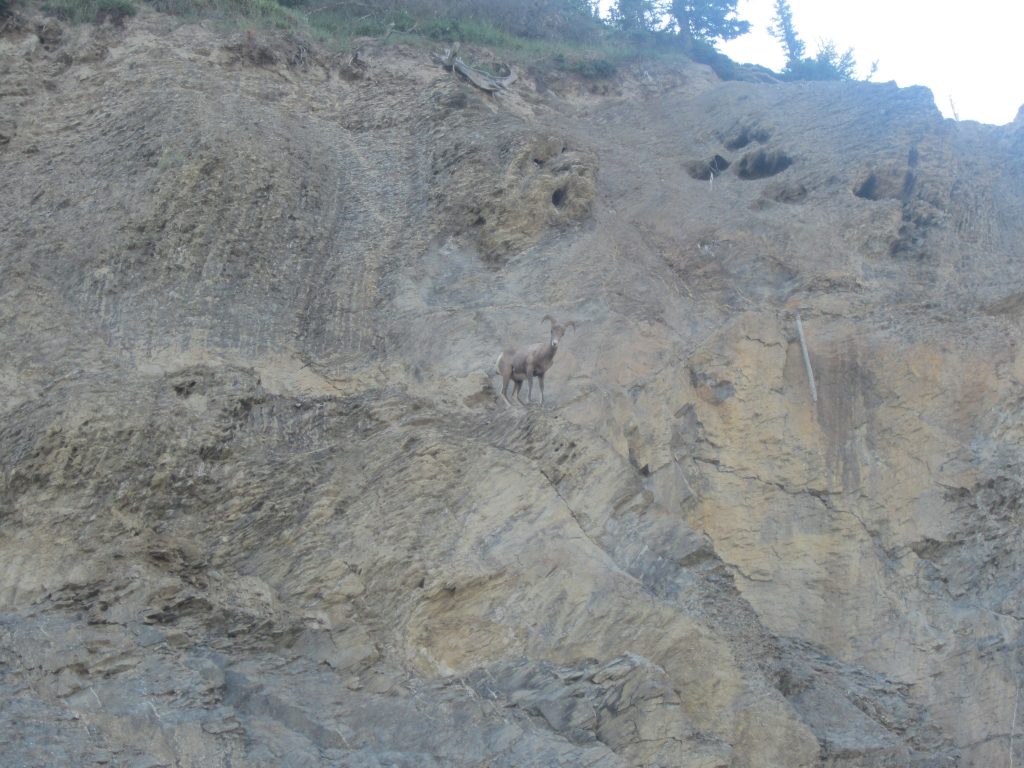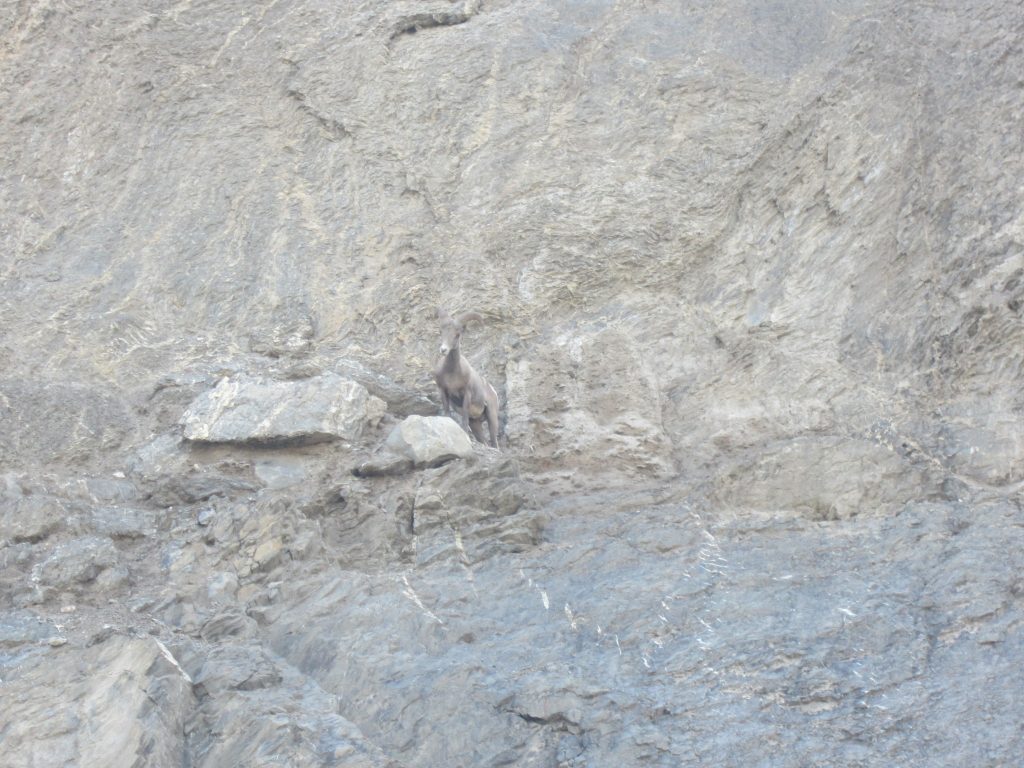 We started driving back to Calgary through the Icefields Parkway again going south.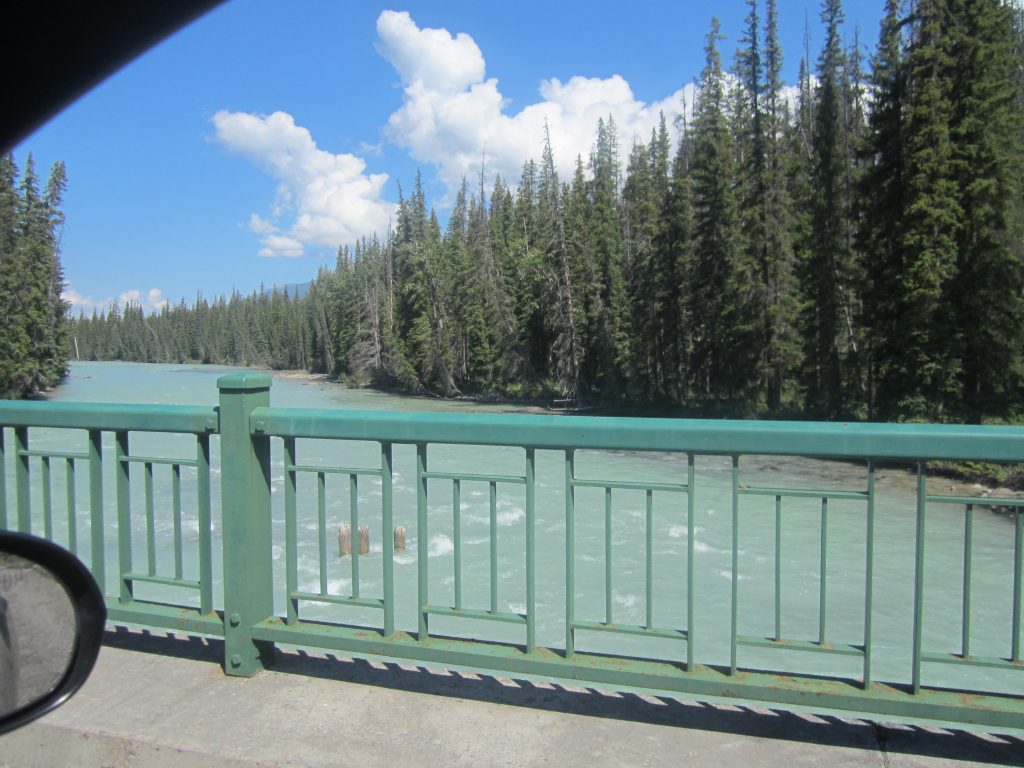 Many outdoor activities here, you will be amazed!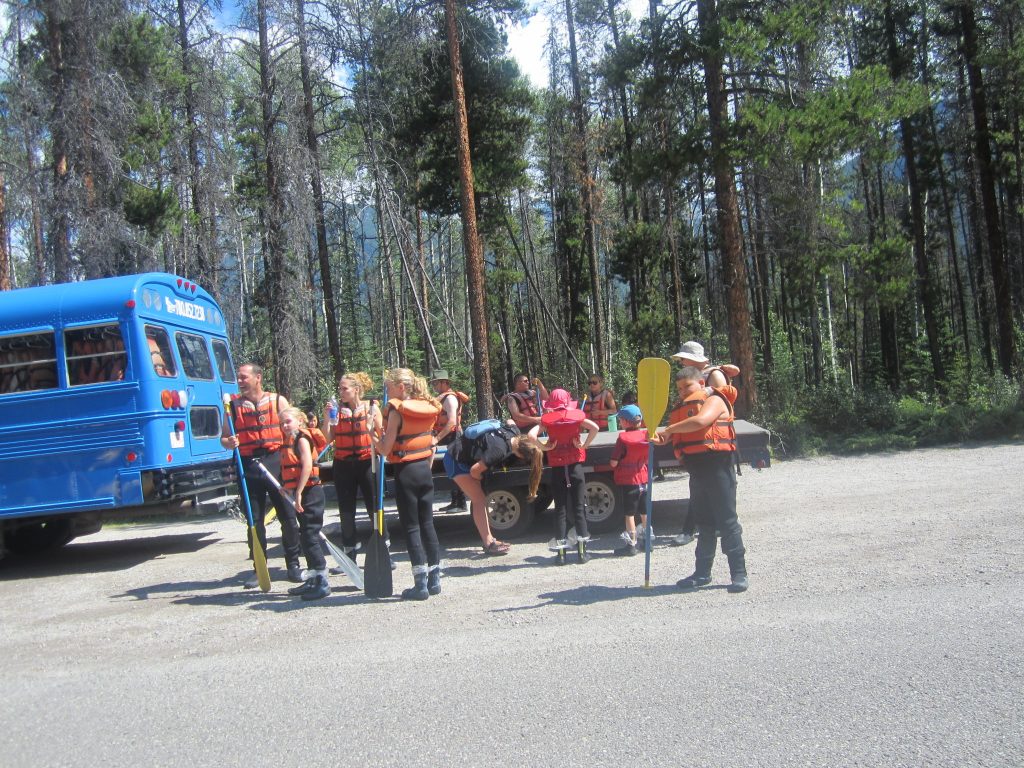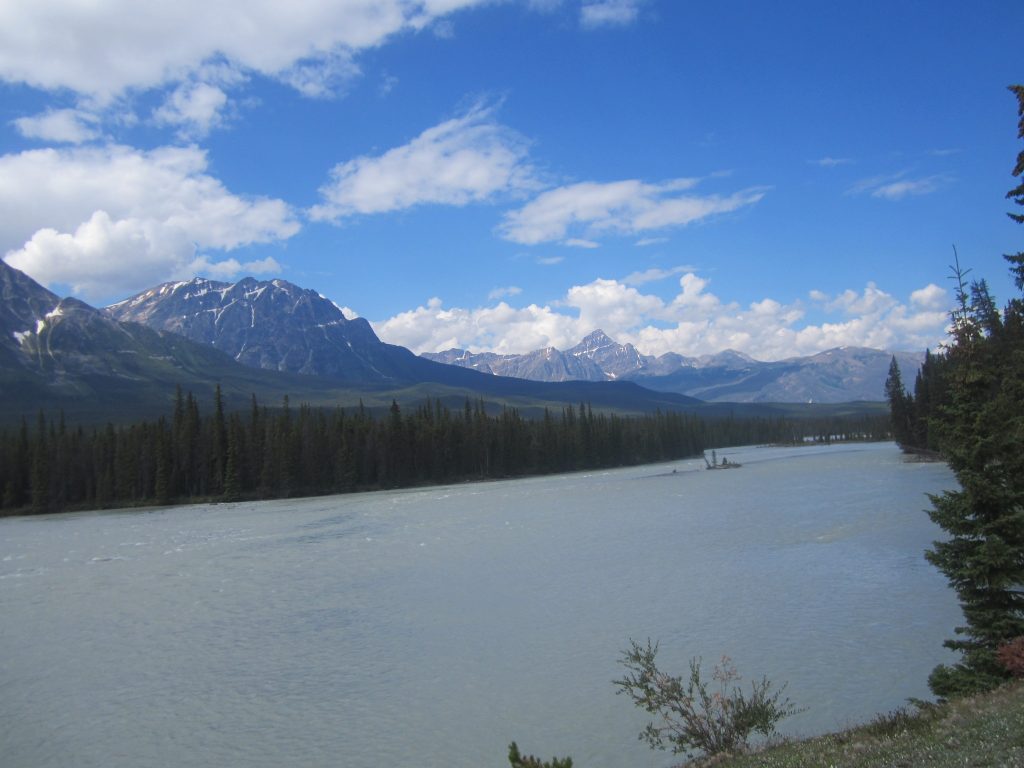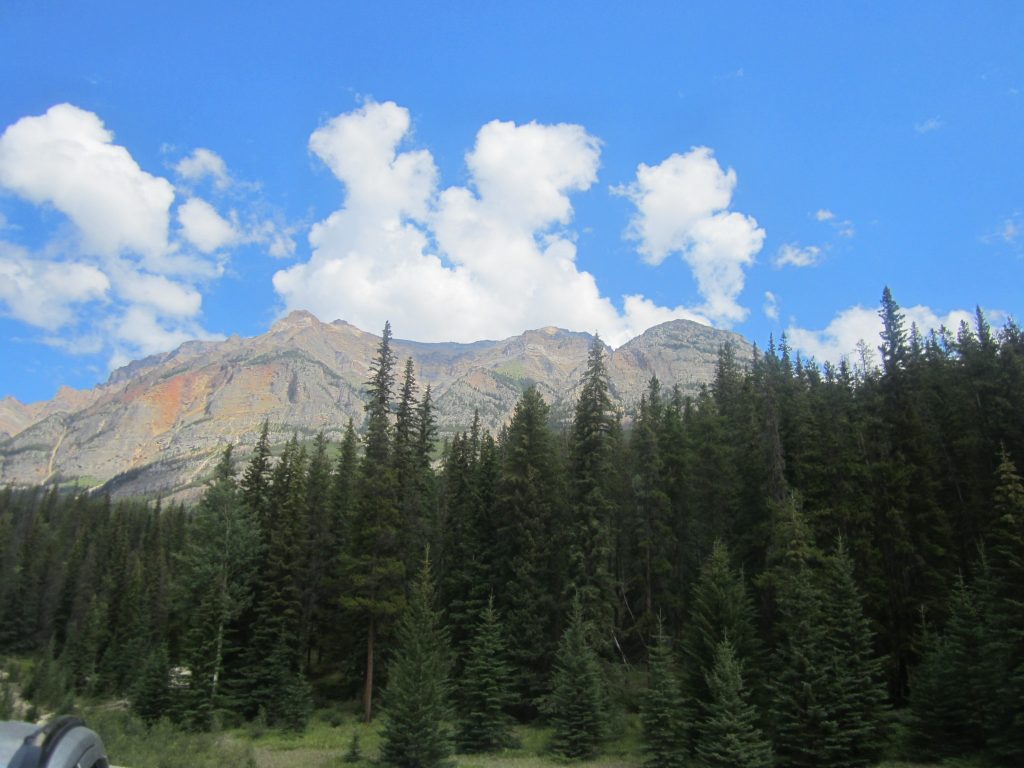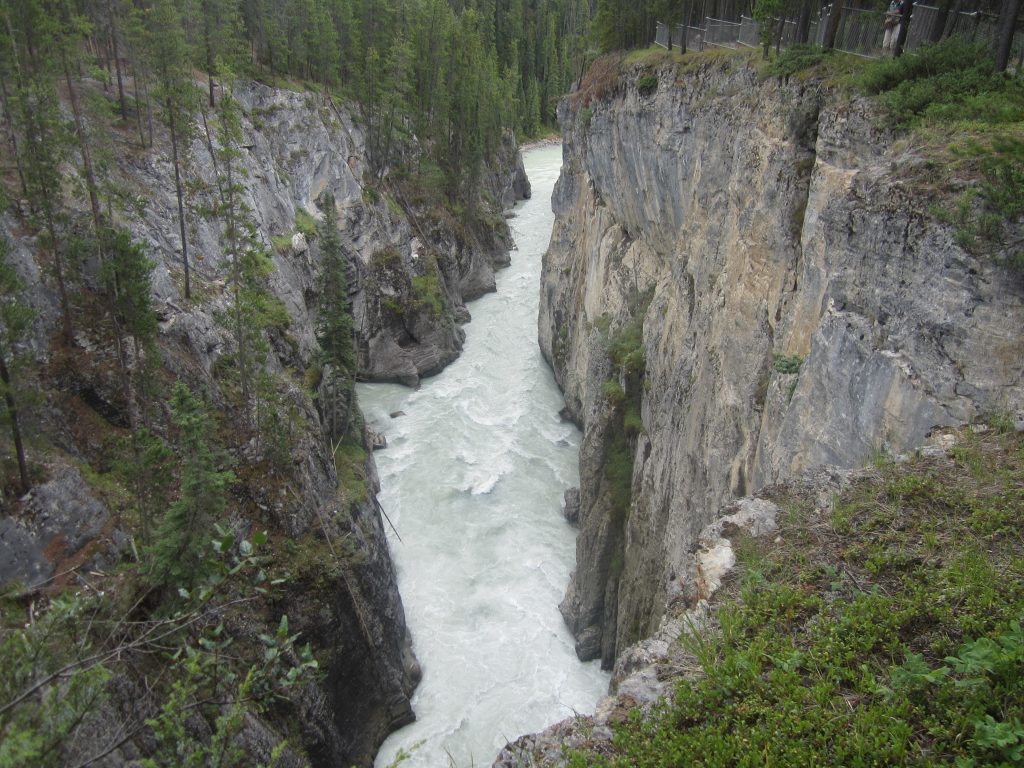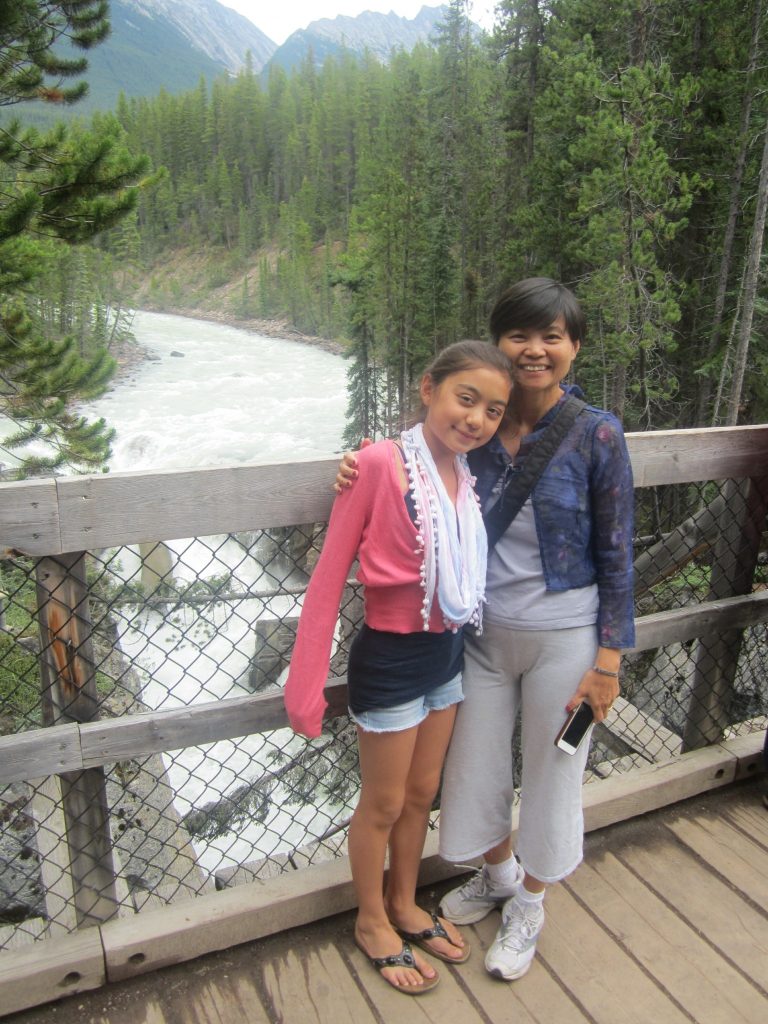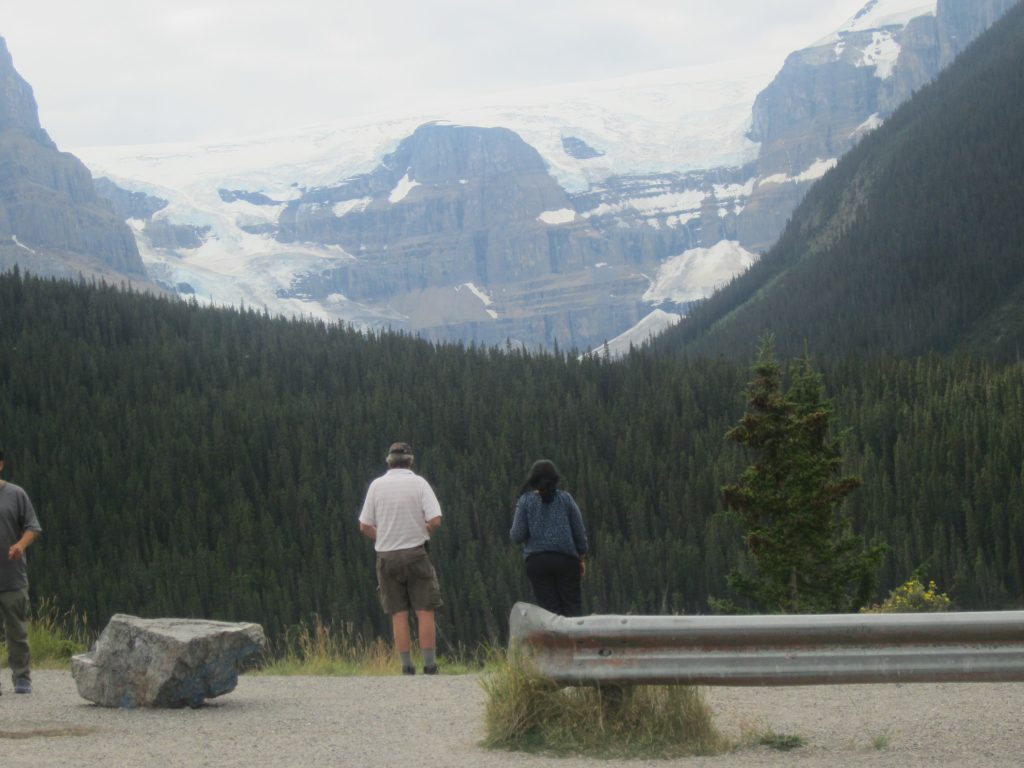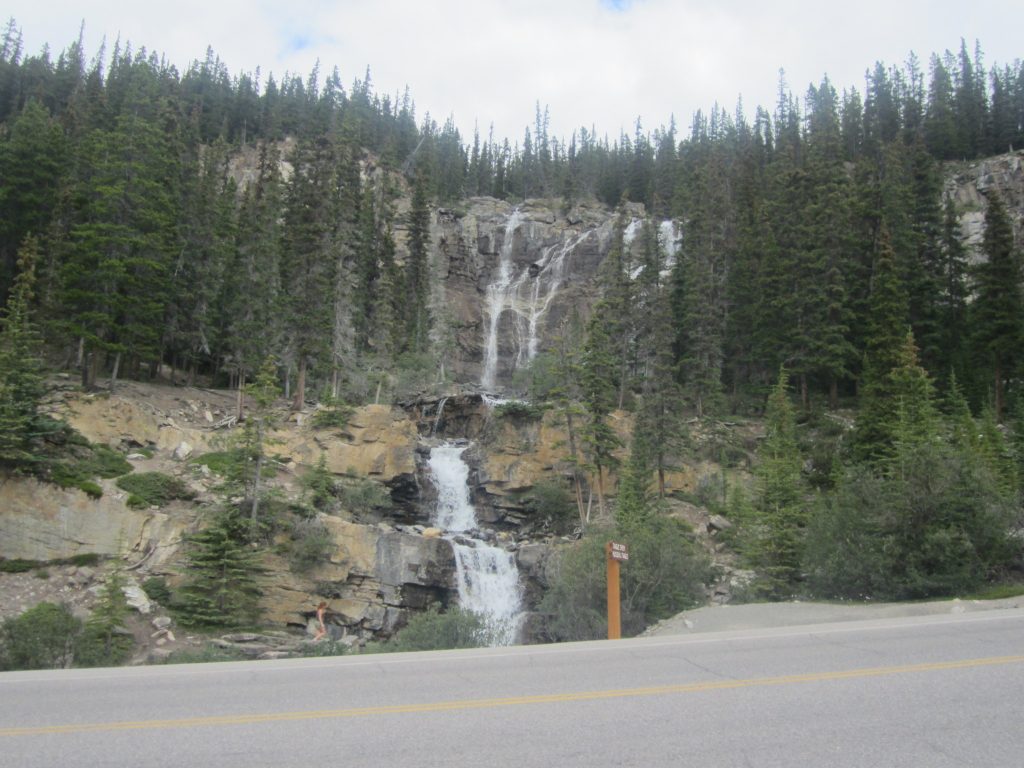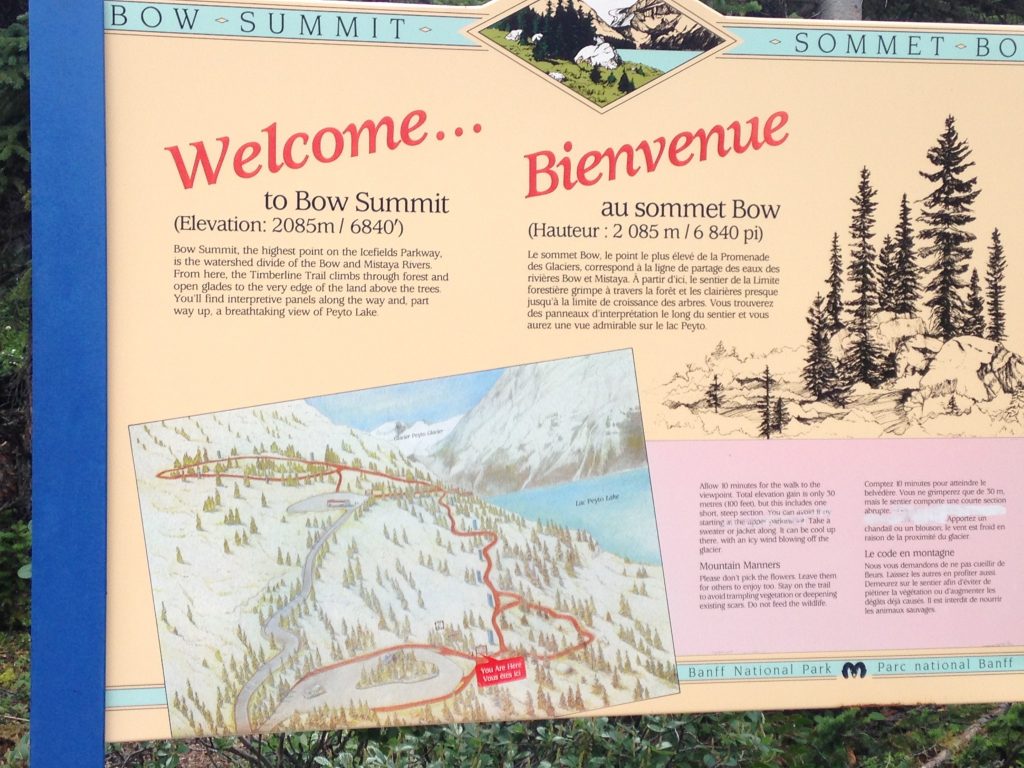 Made it to Peyto Lake, must see!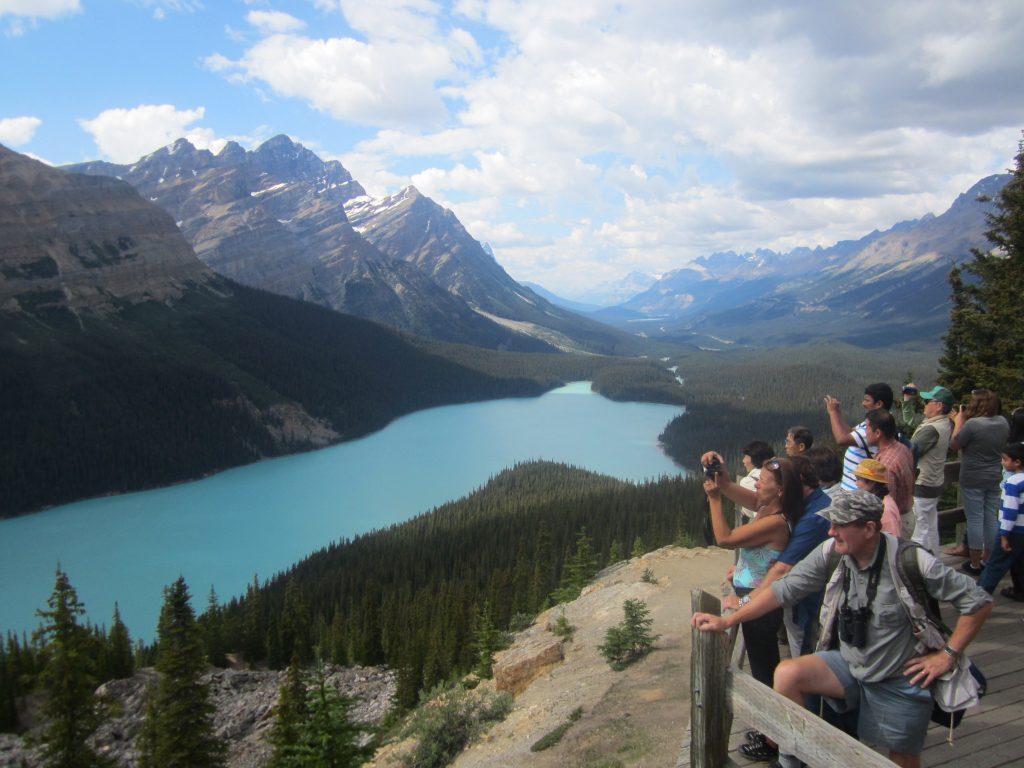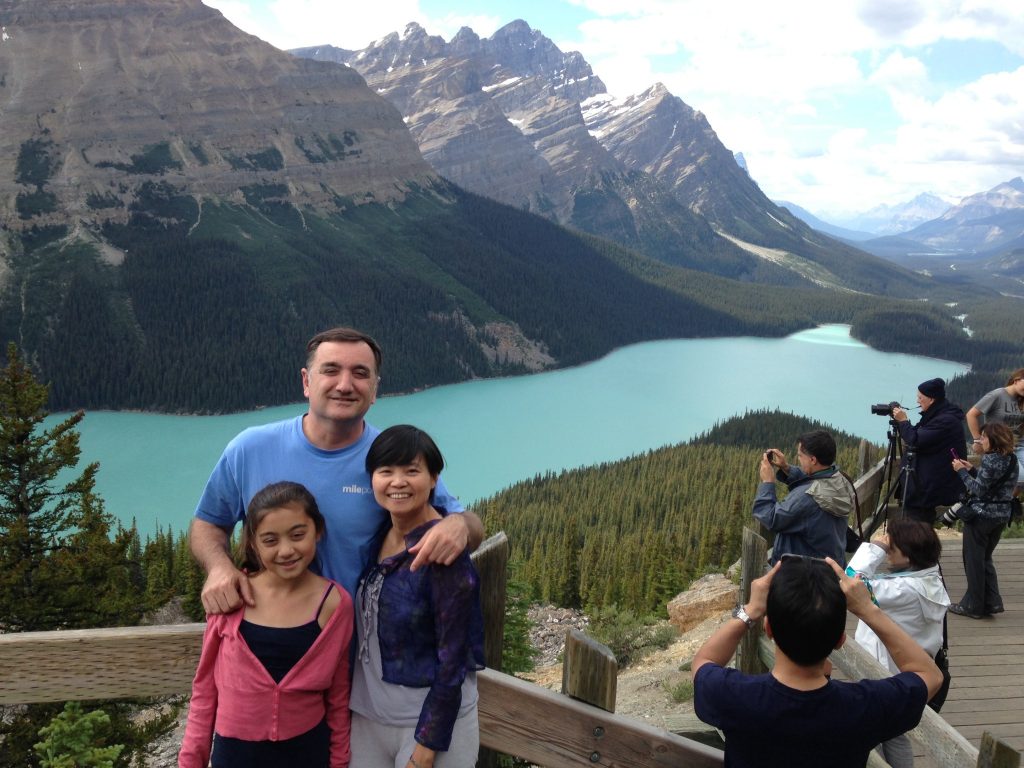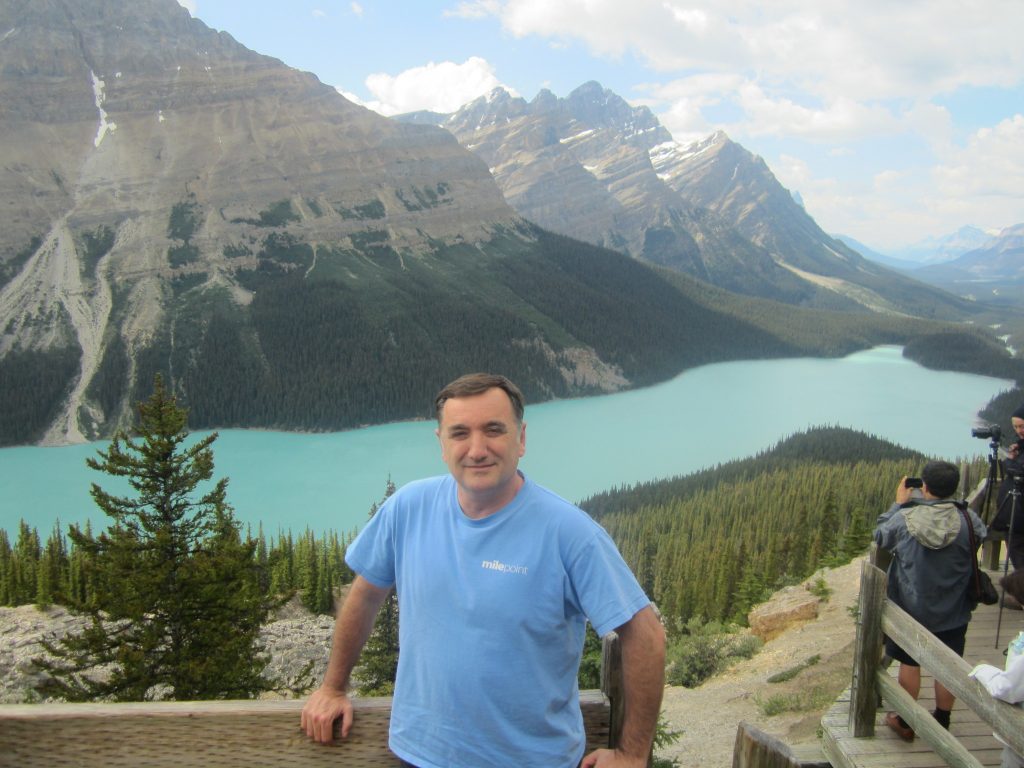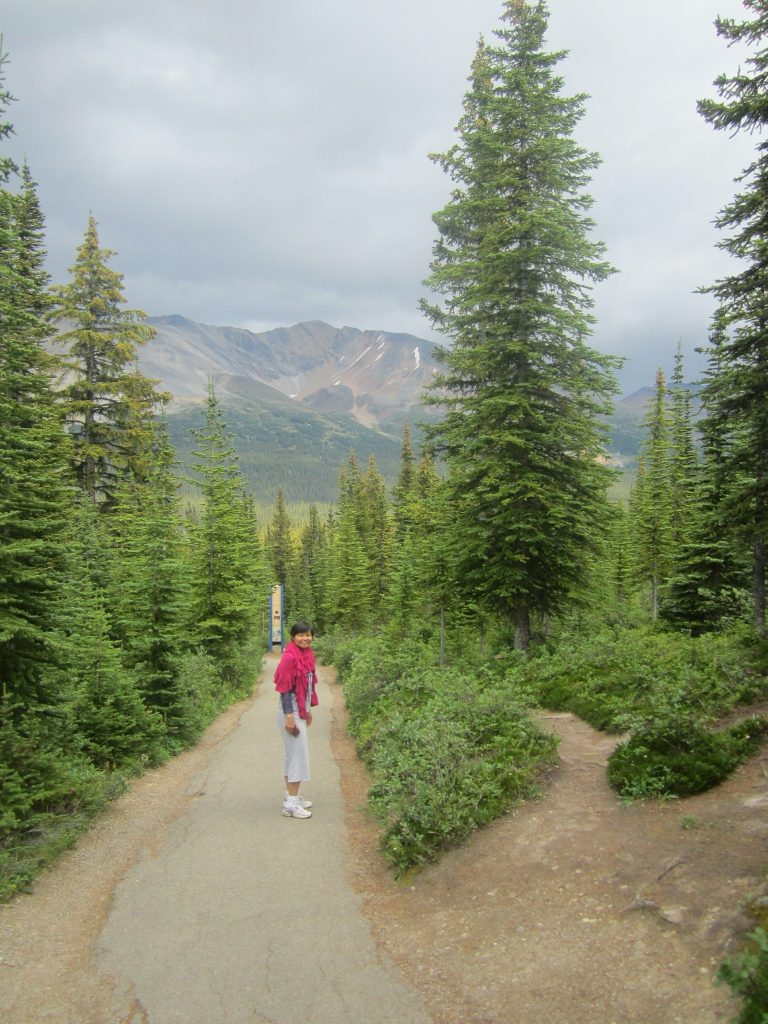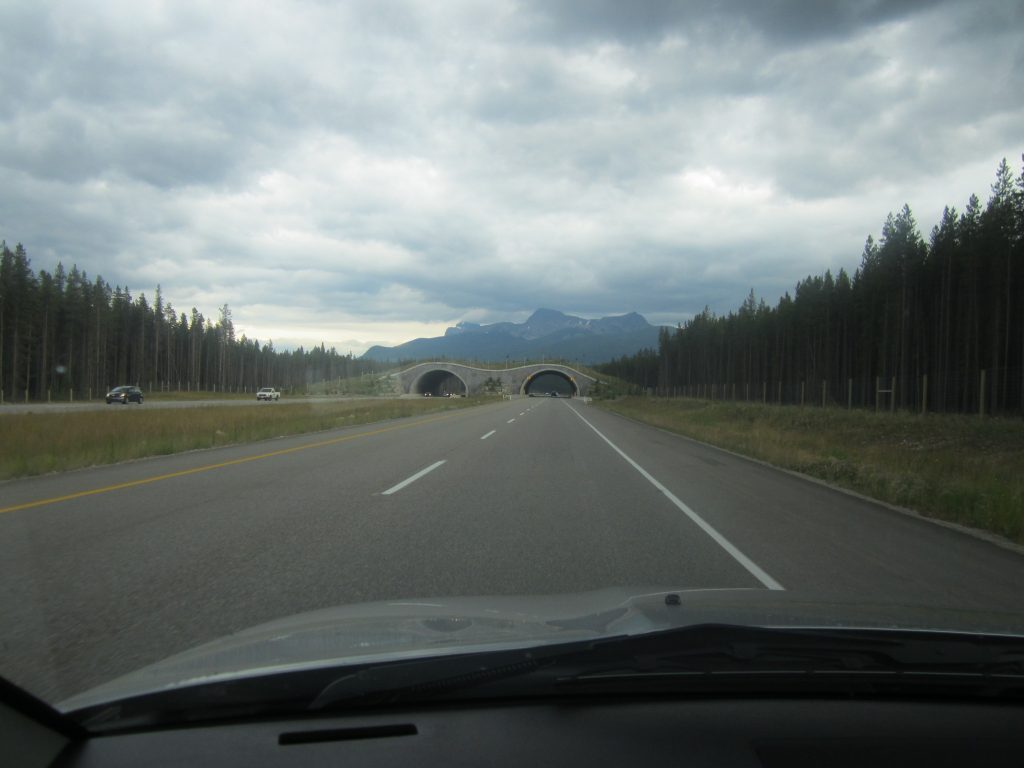 We decided to stop at Banff to hit a sushi place!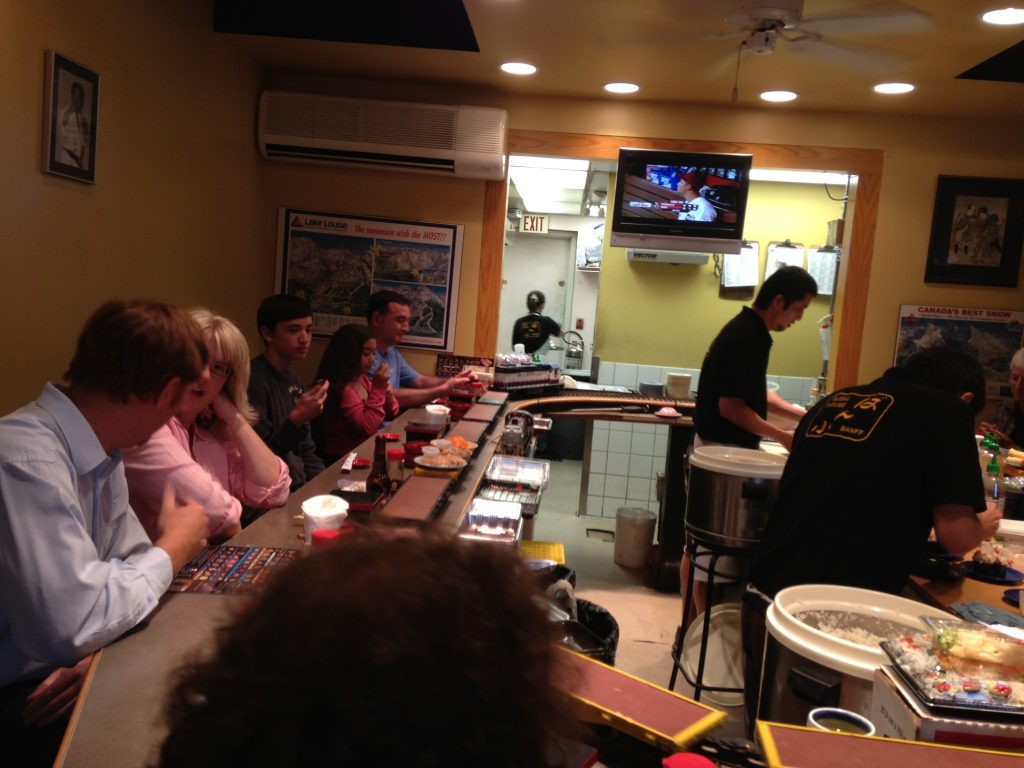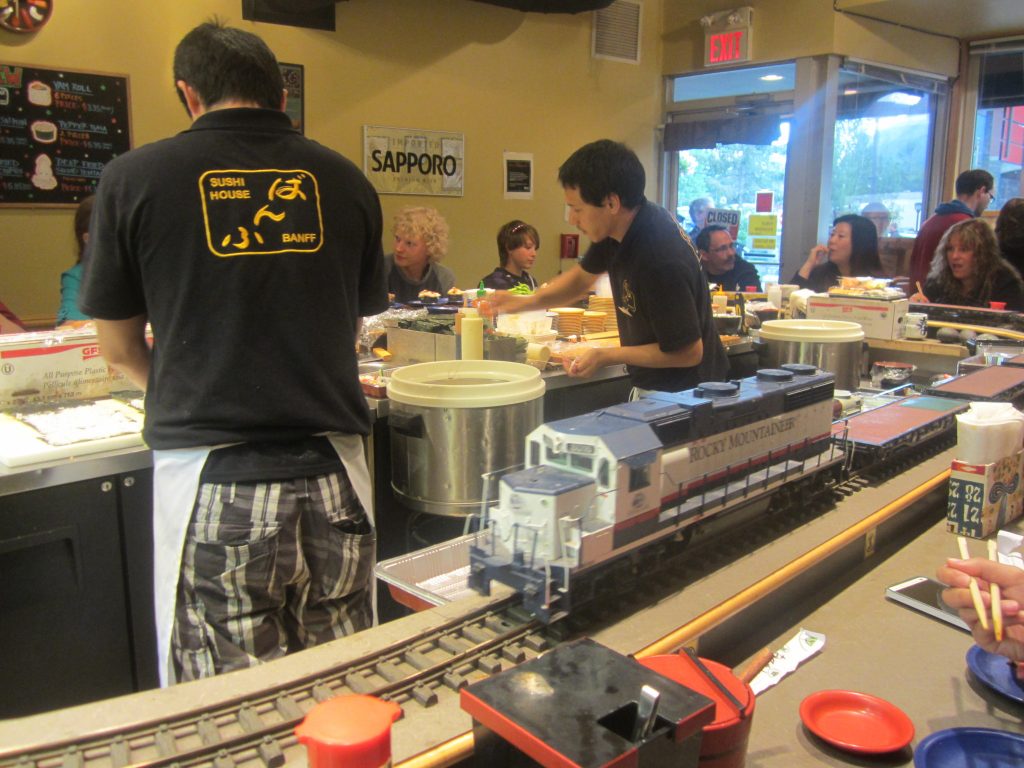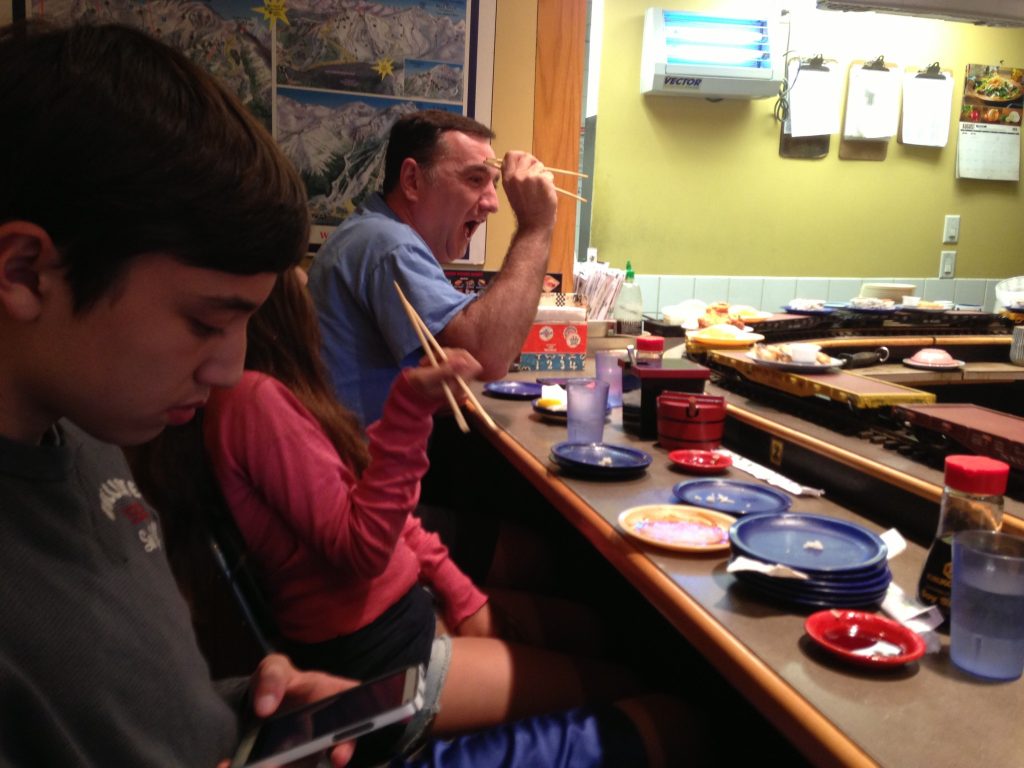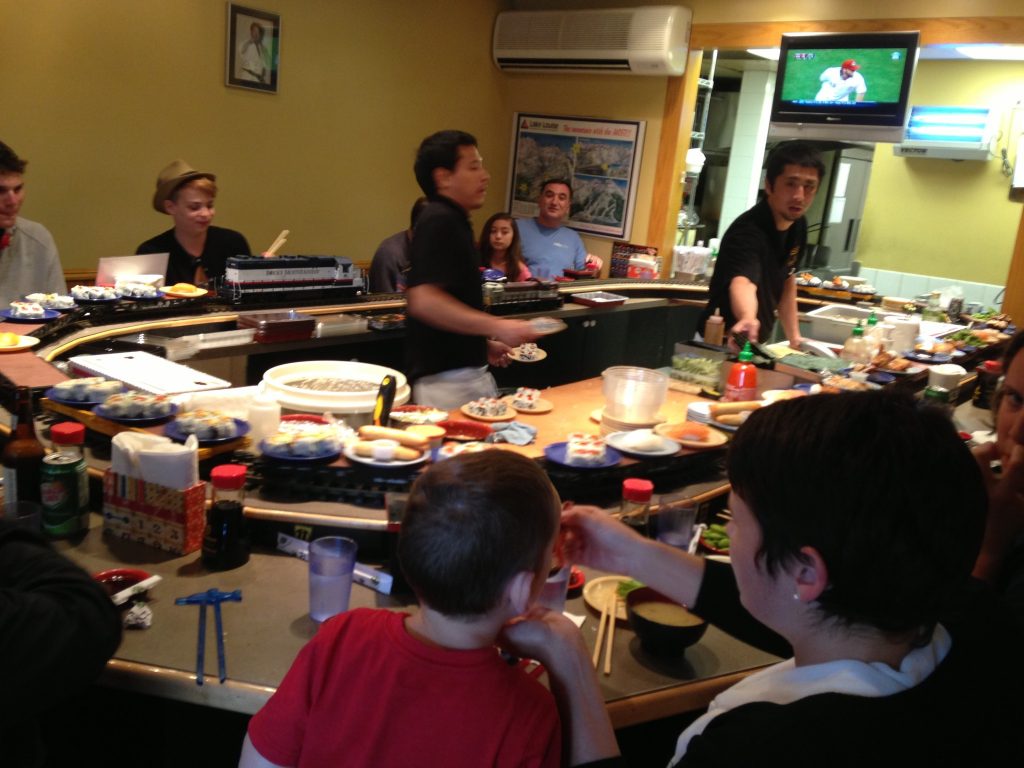 Before Calgary we decided to take a detour to go see the Kananaskis area. Well it was recently flooded so not much to see around here.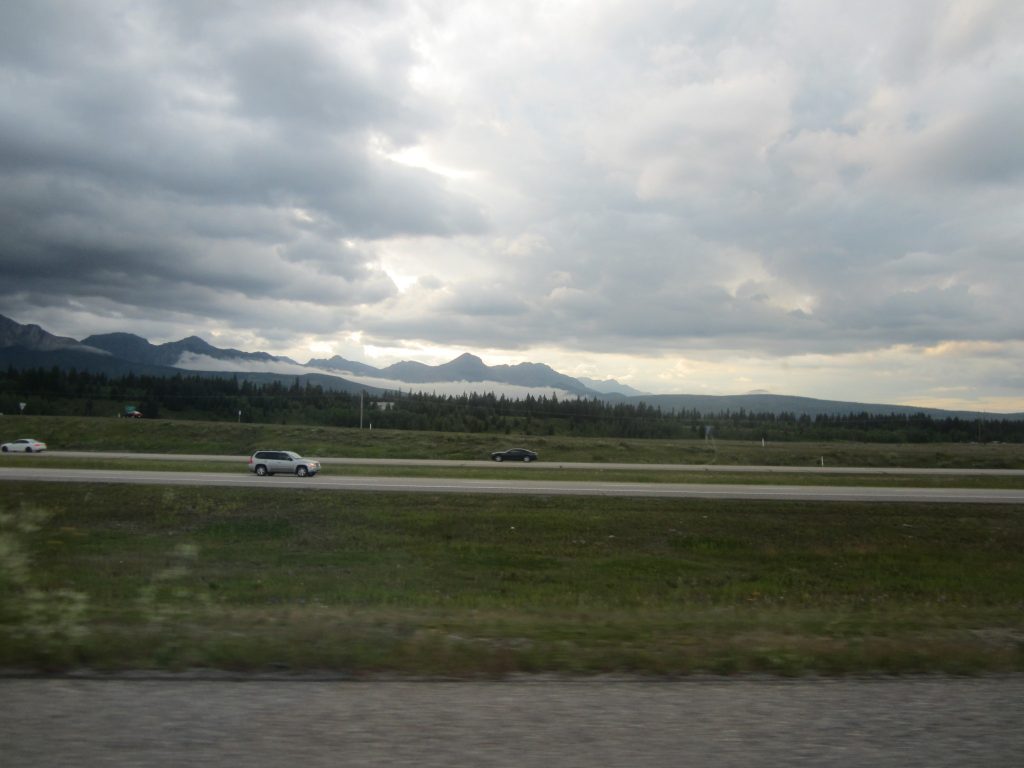 We arrived very late to the cute Country Inn & Suites at Calgary Airport for our last two nights.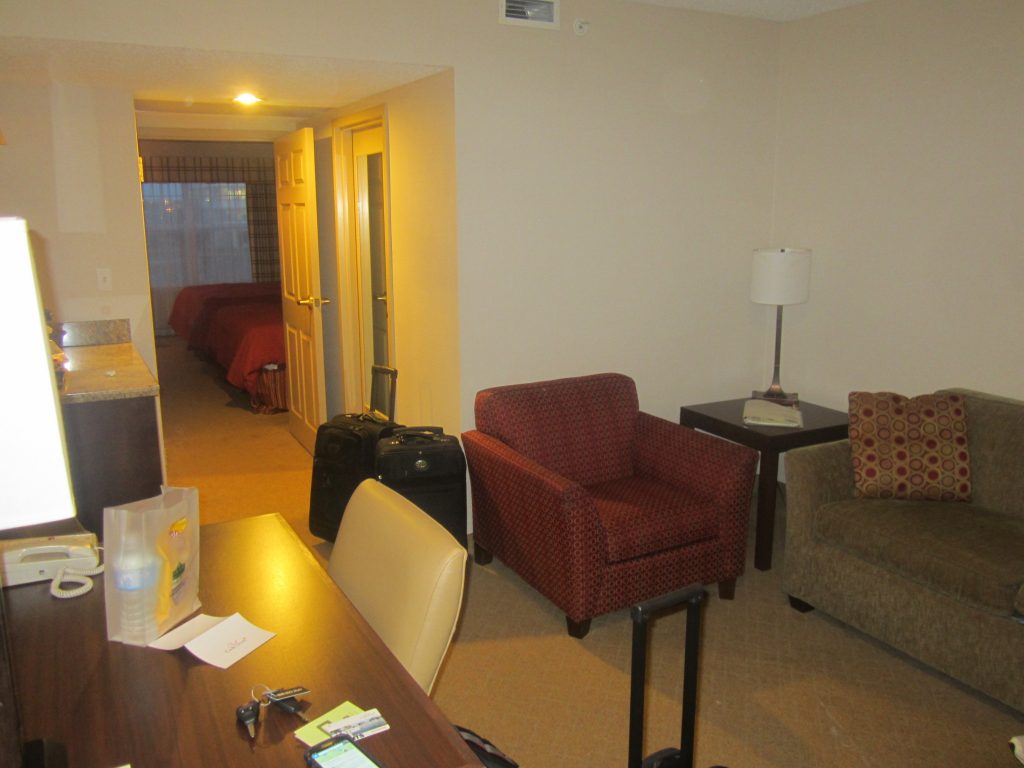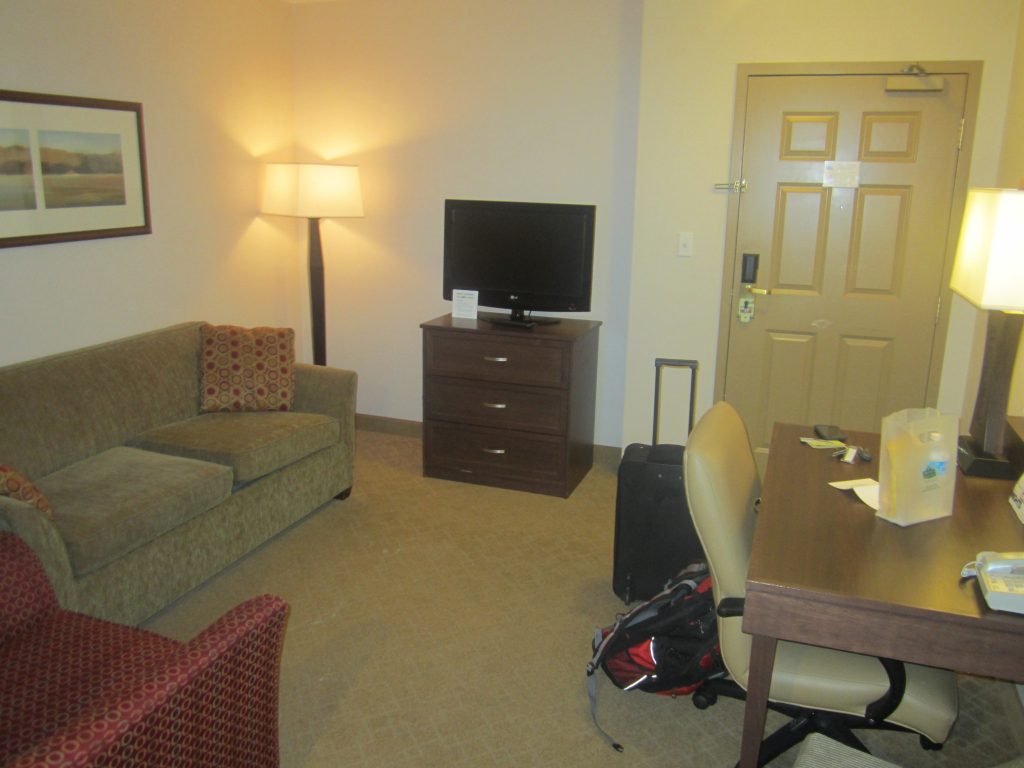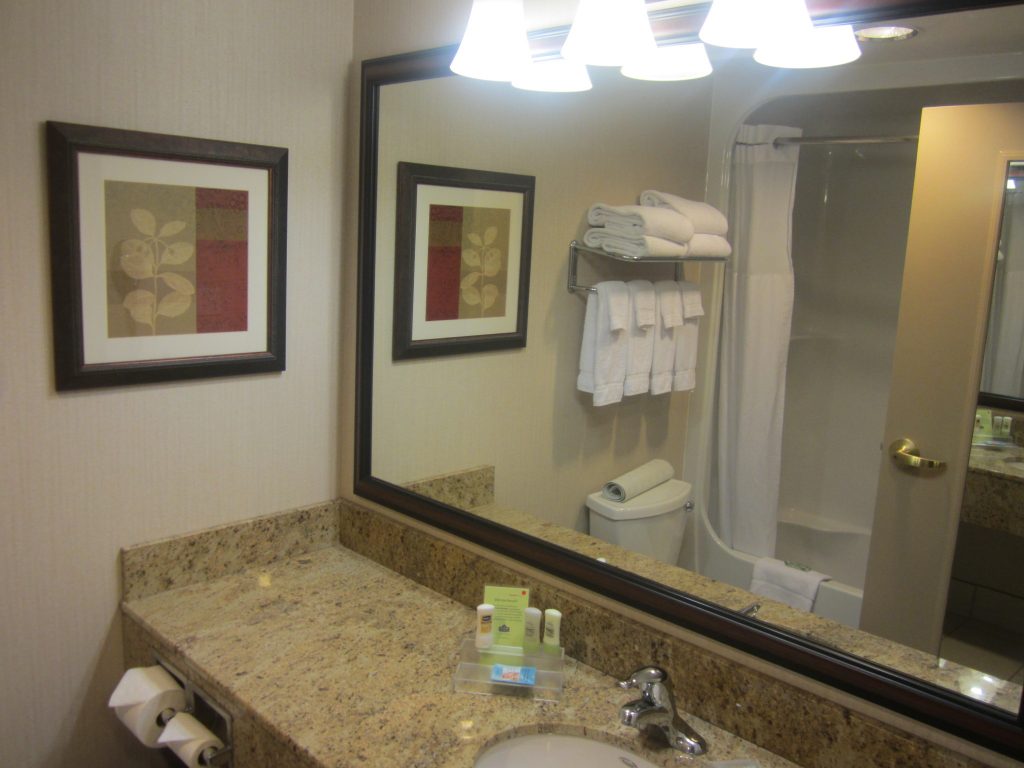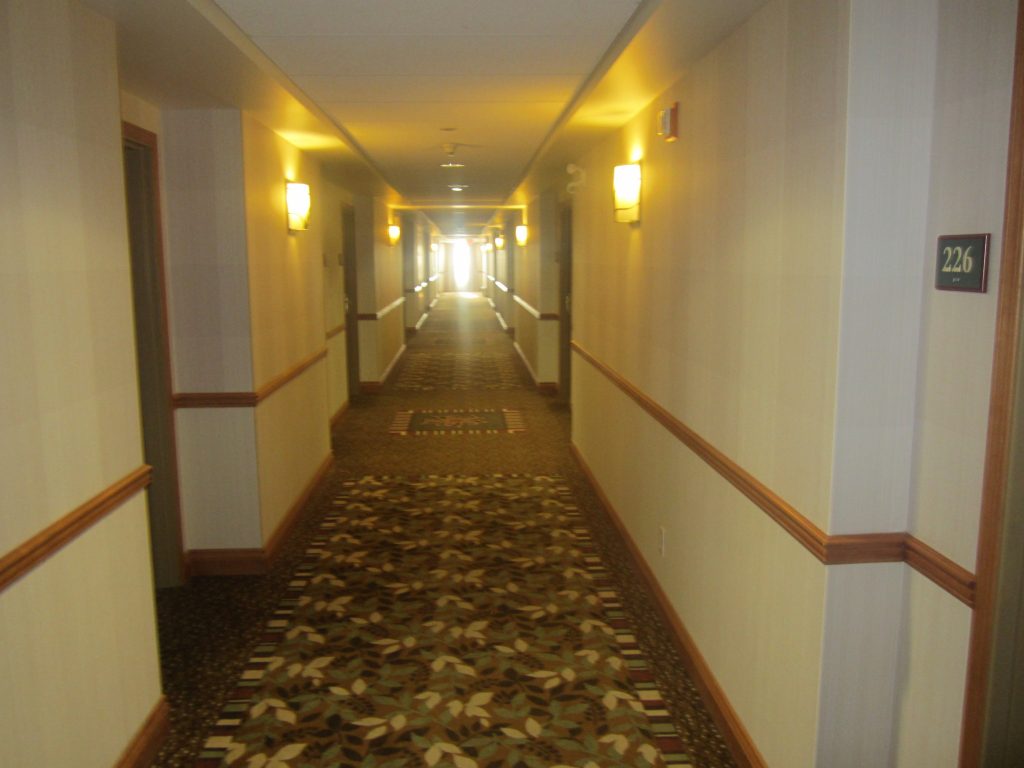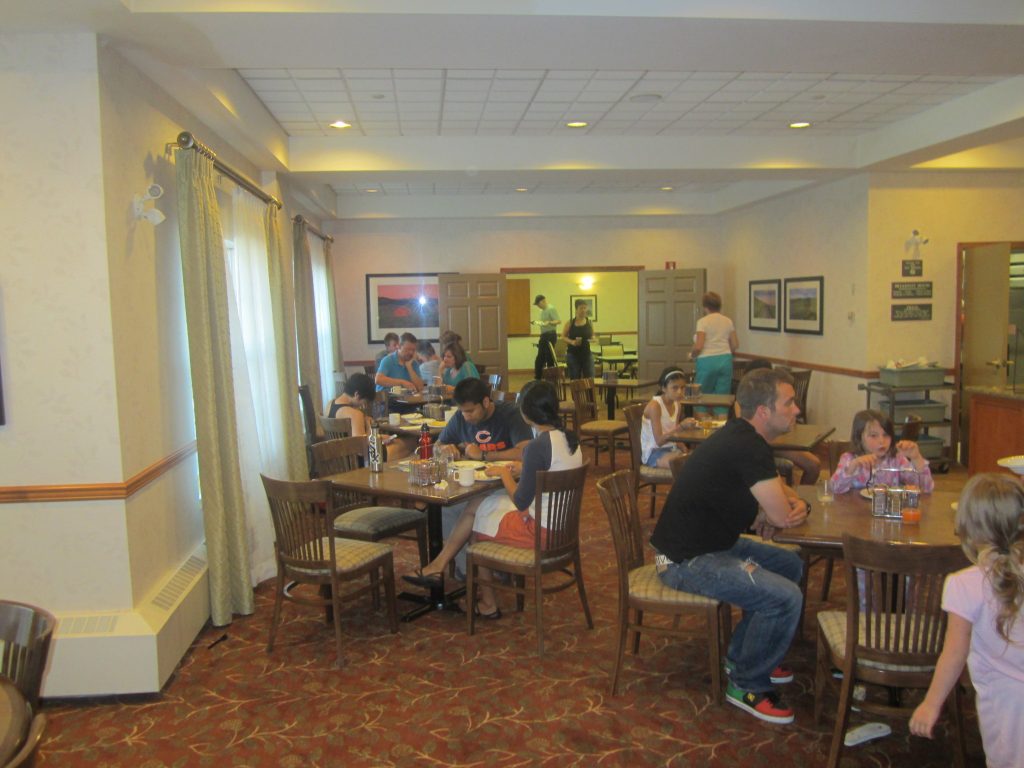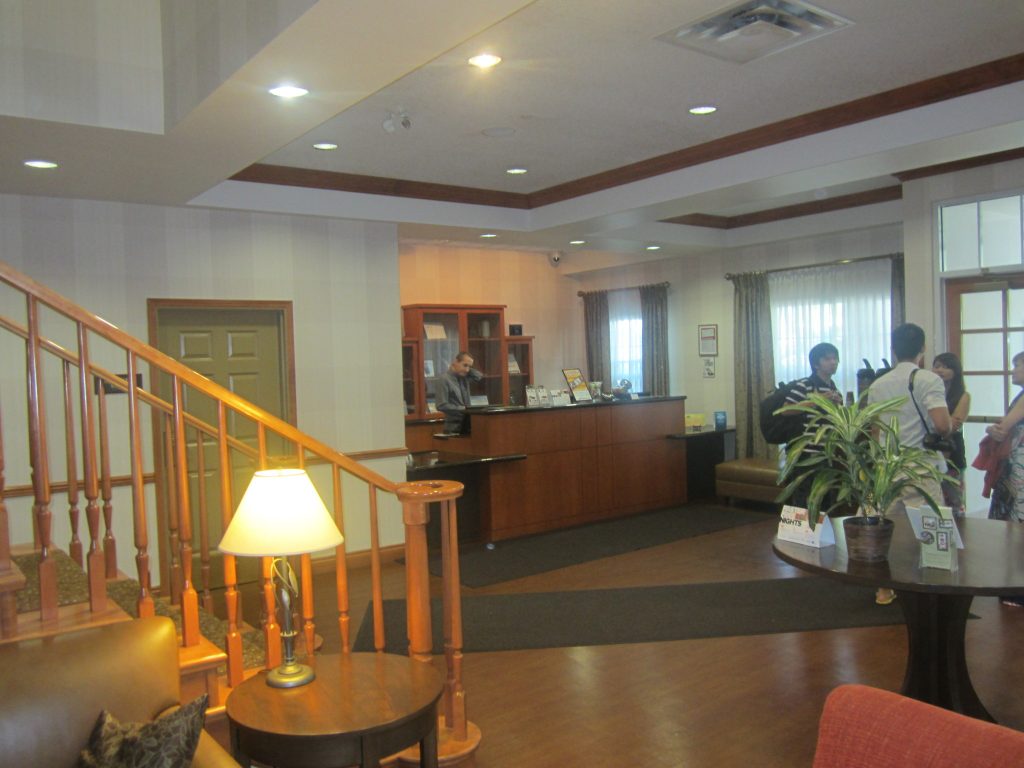 We went to check out the city of Calgary, very nice!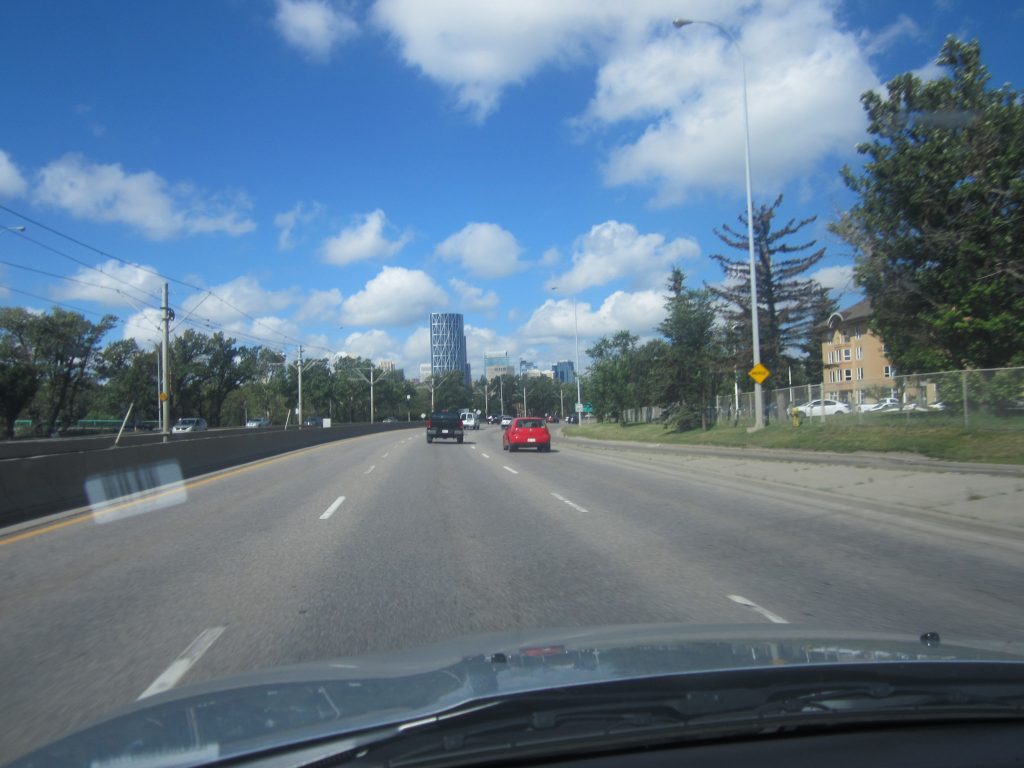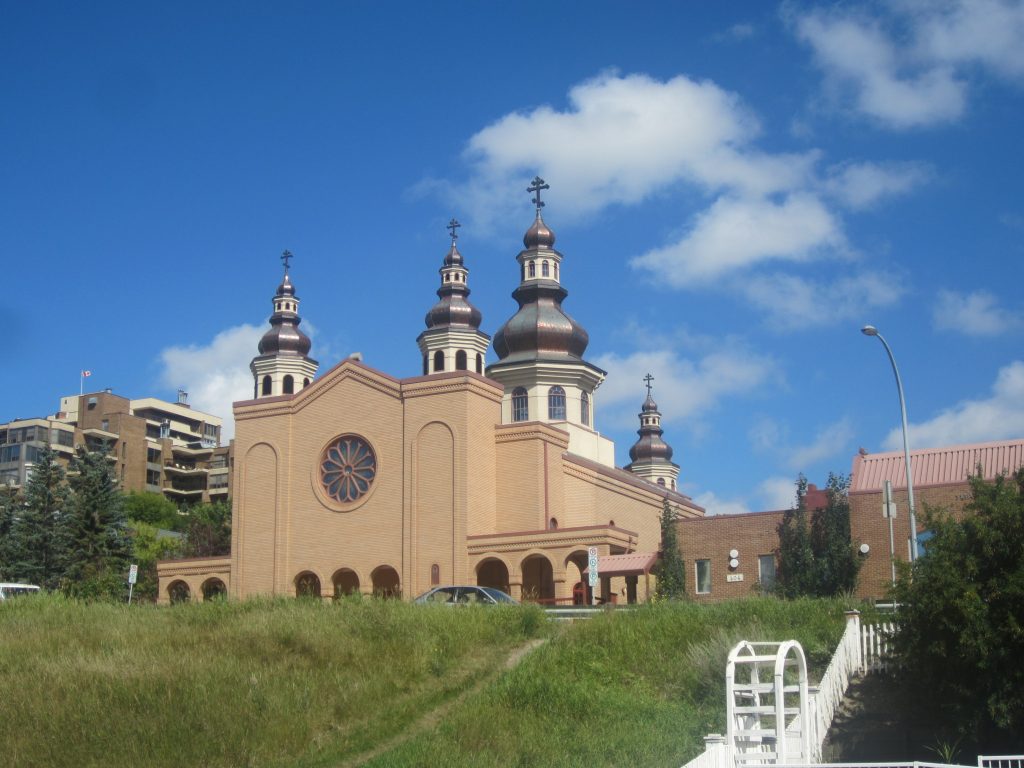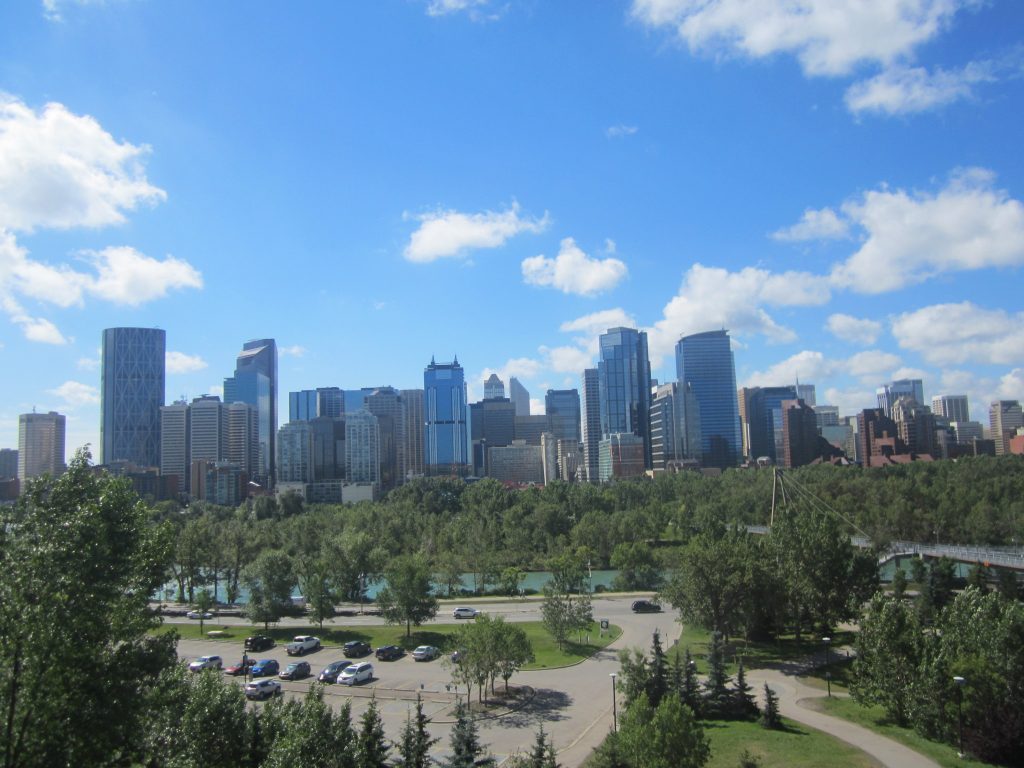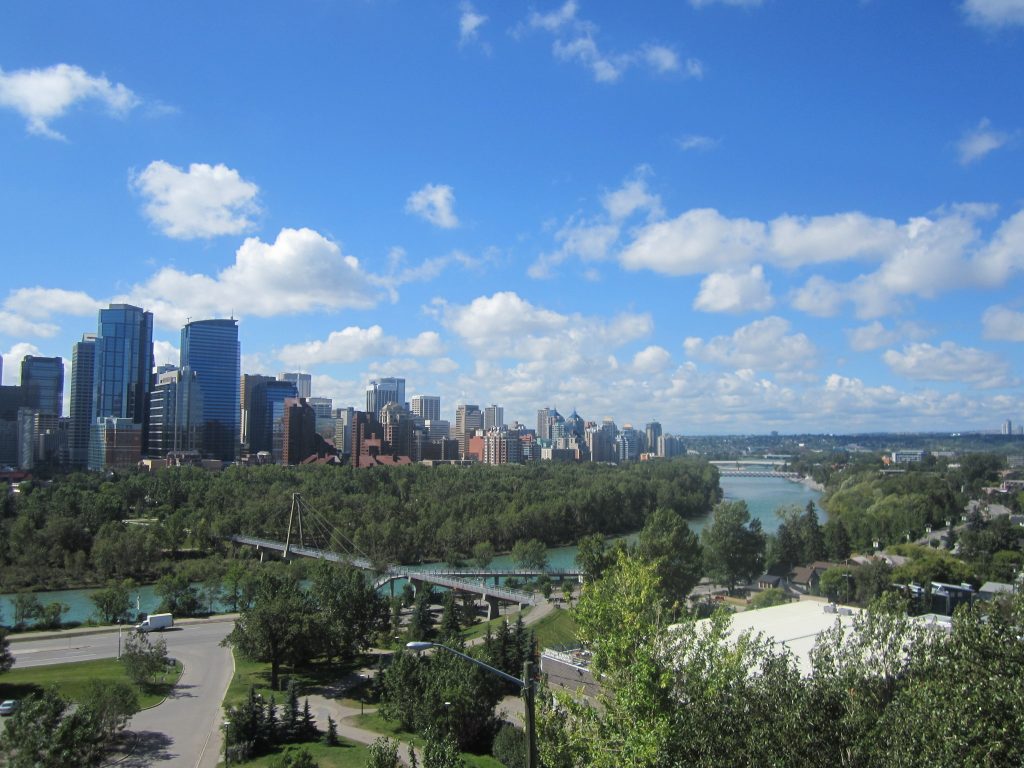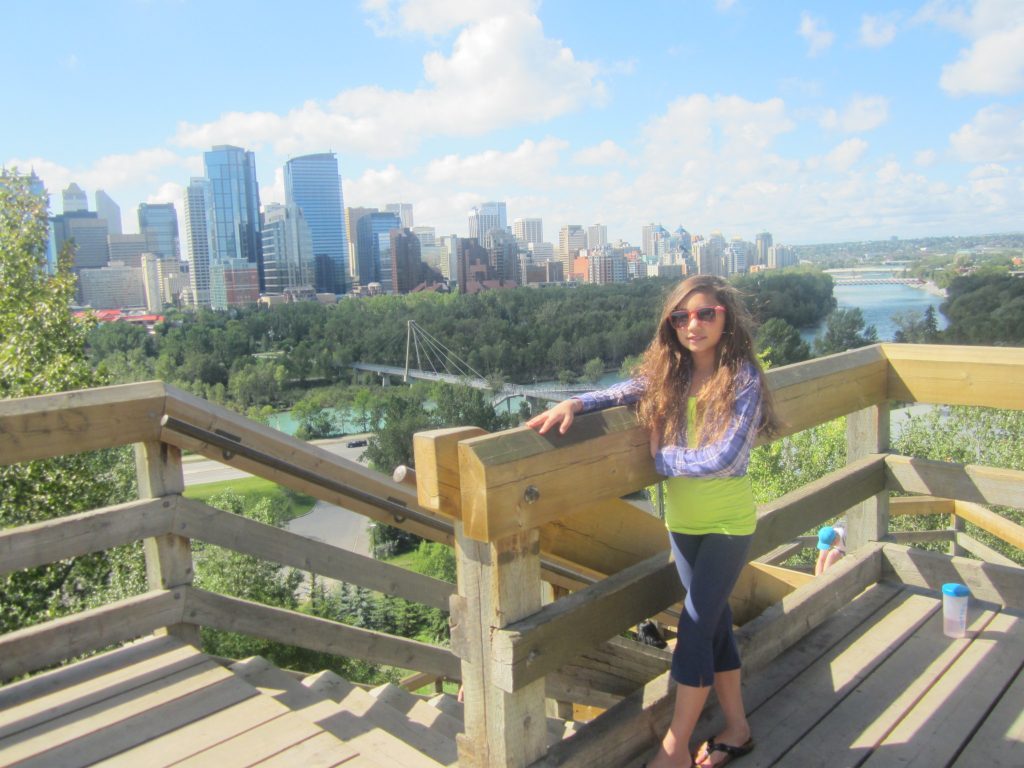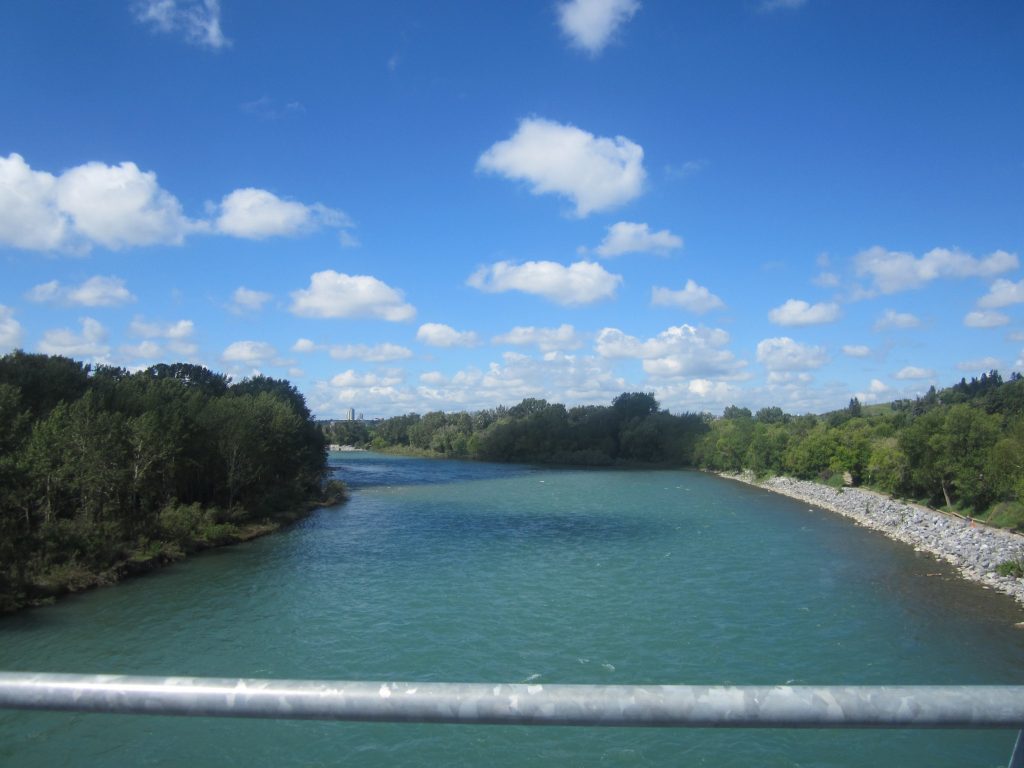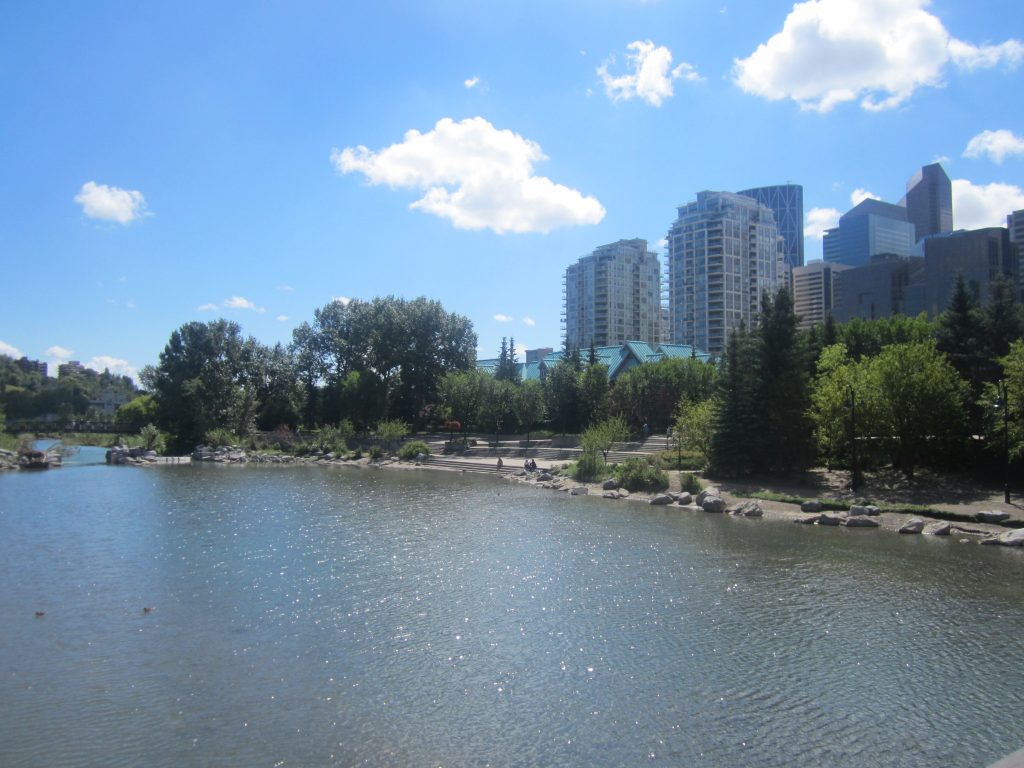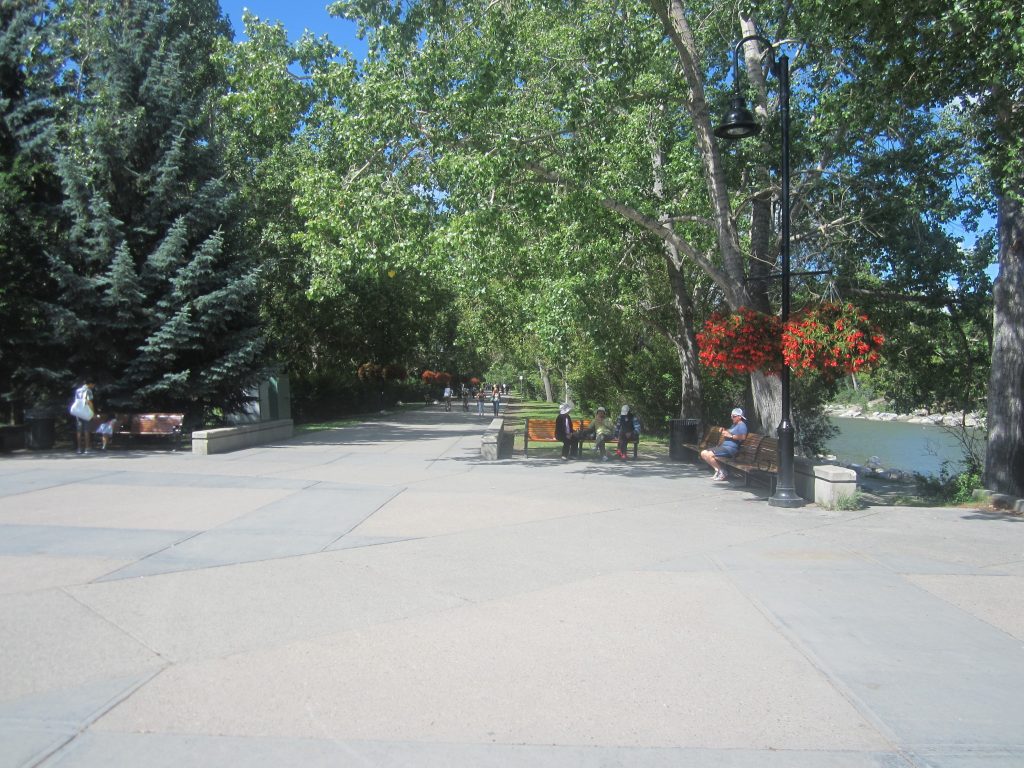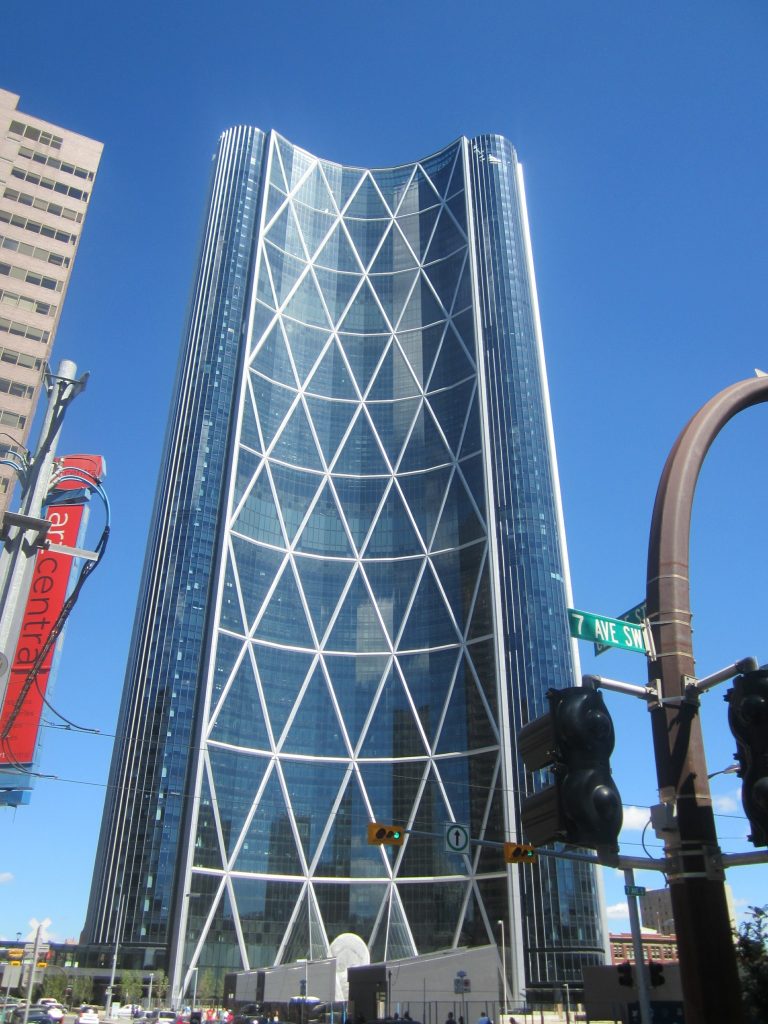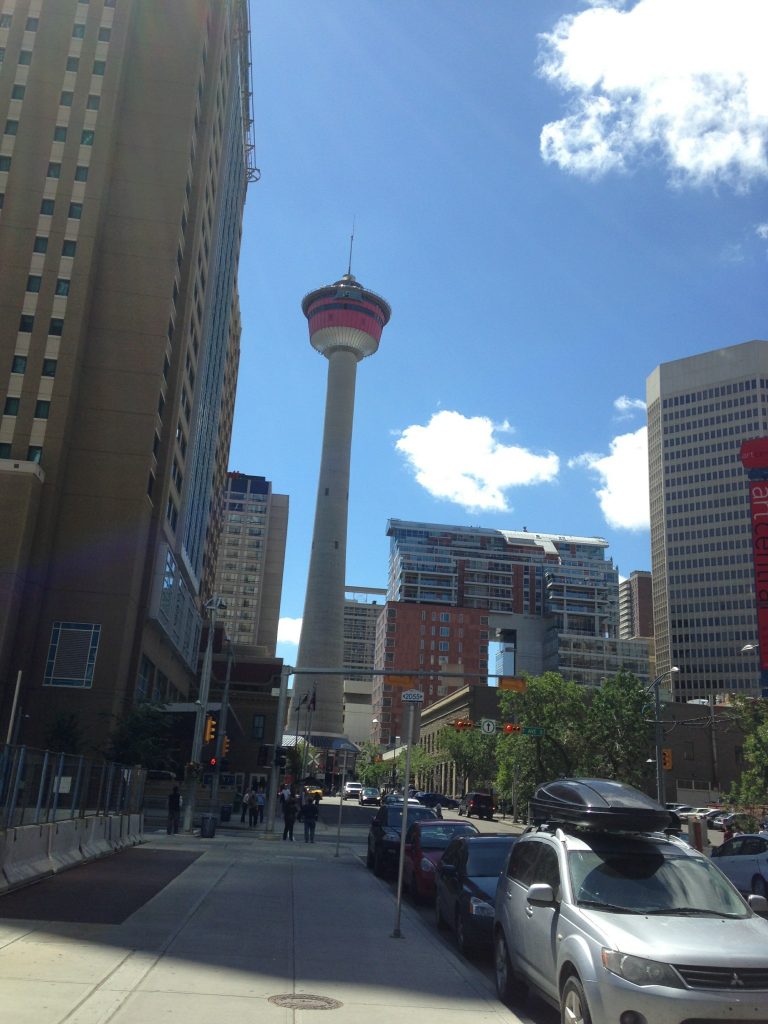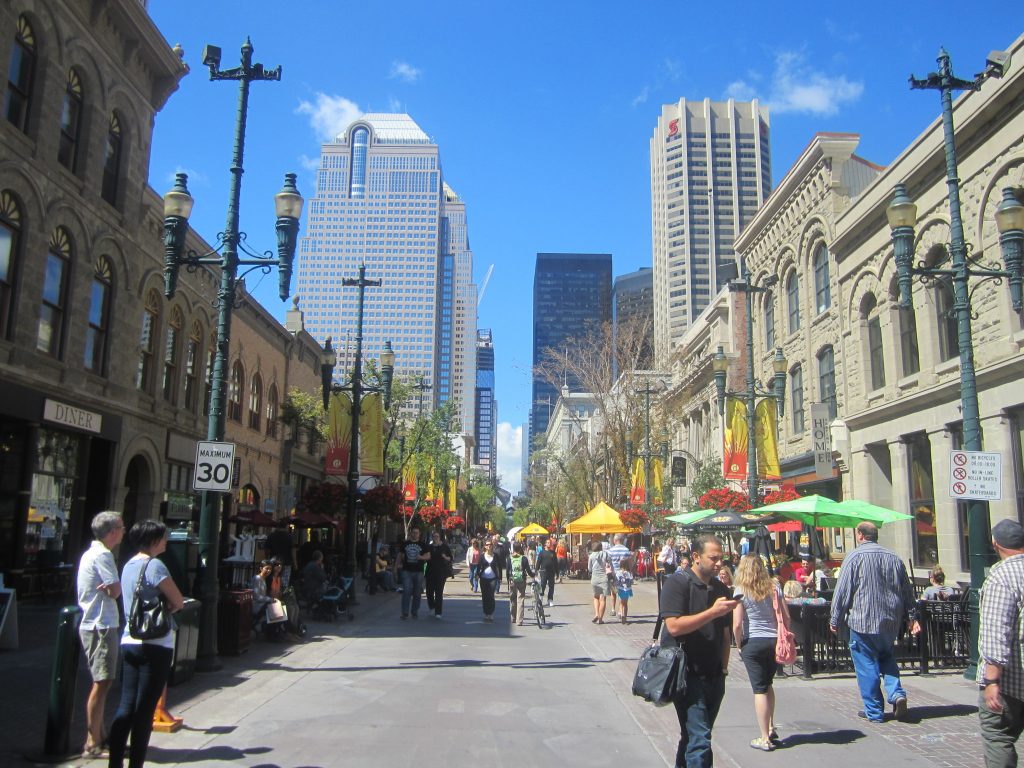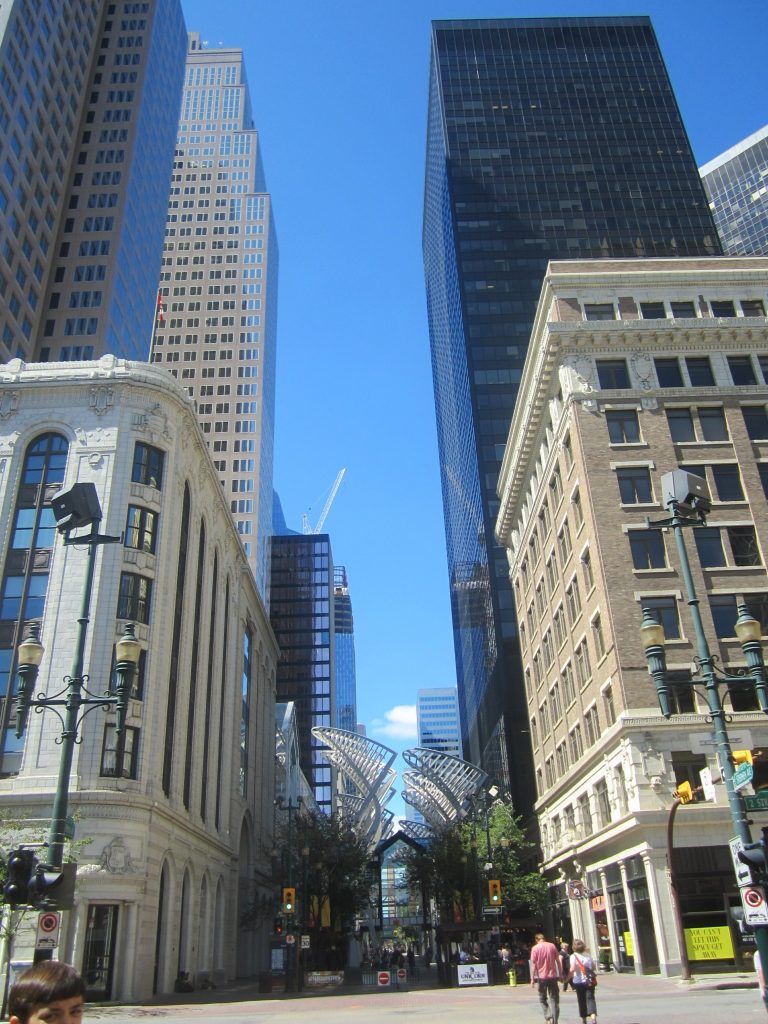 Yep, had to track down some Chinese food…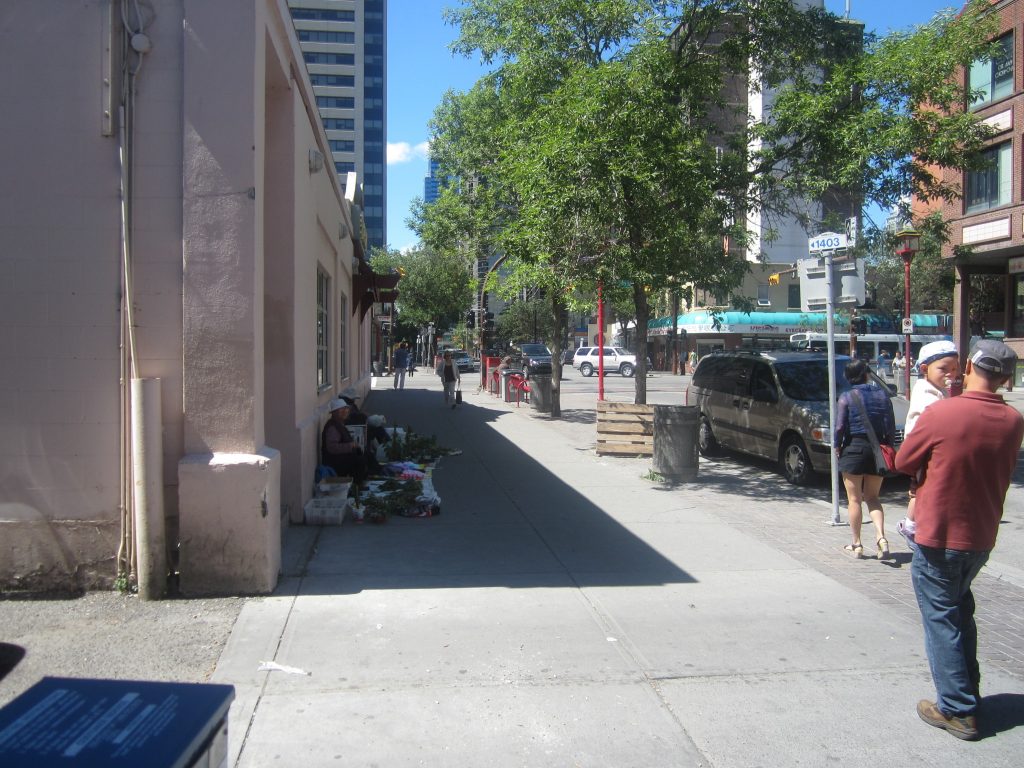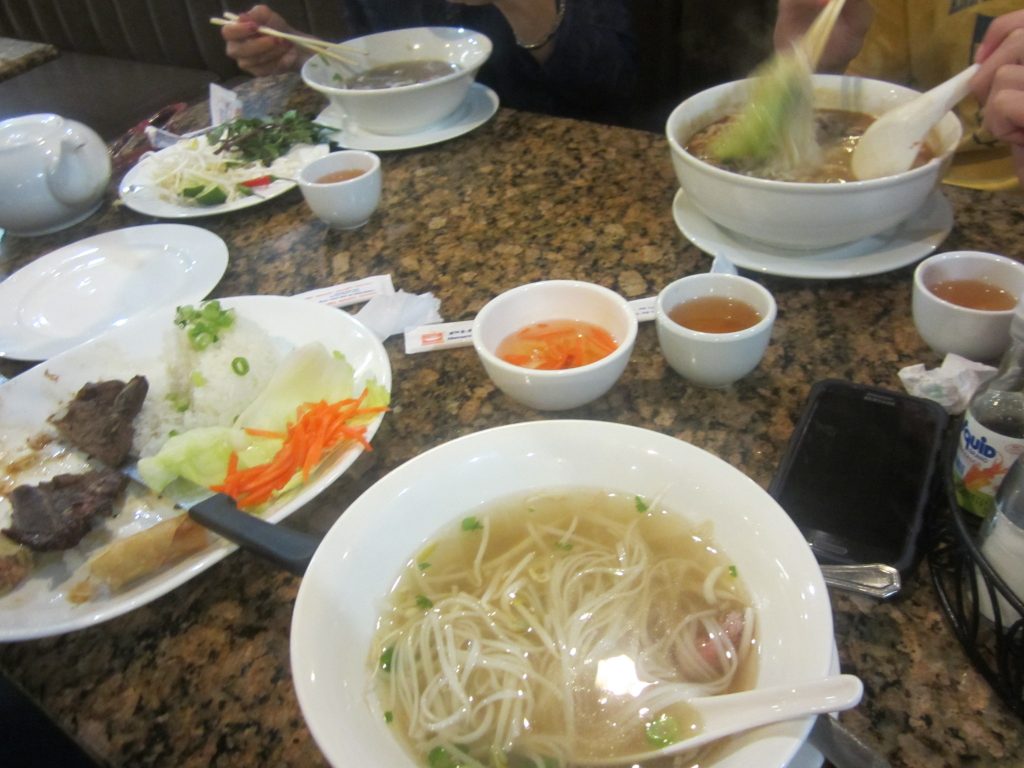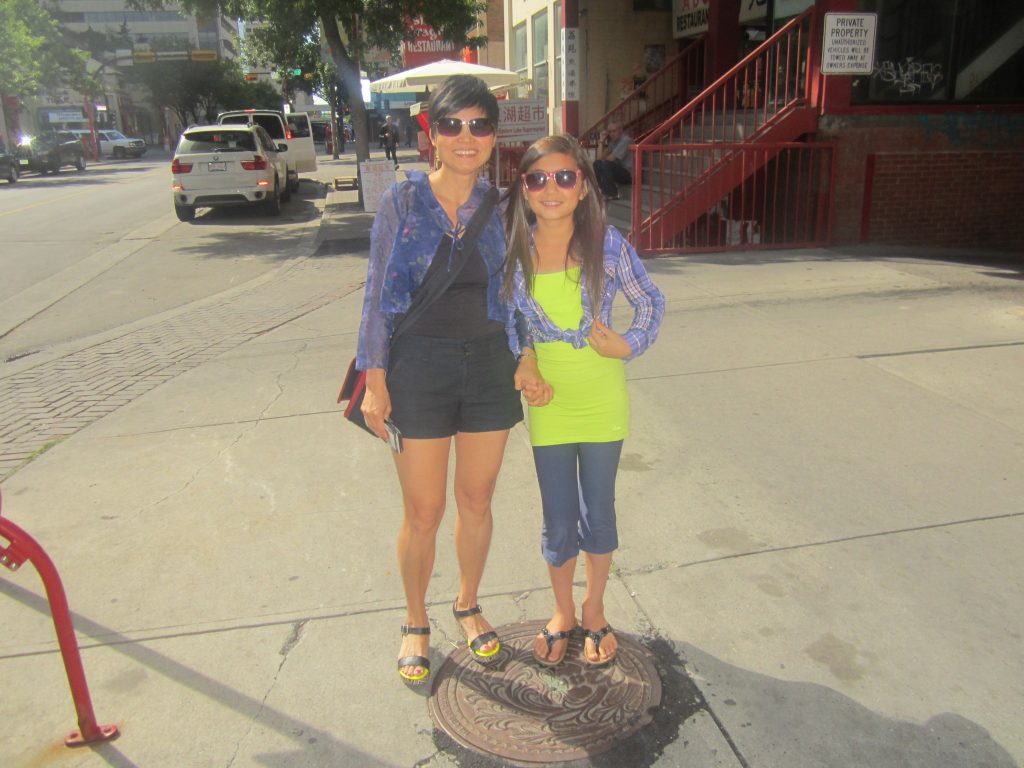 They got new haircuts, what divas!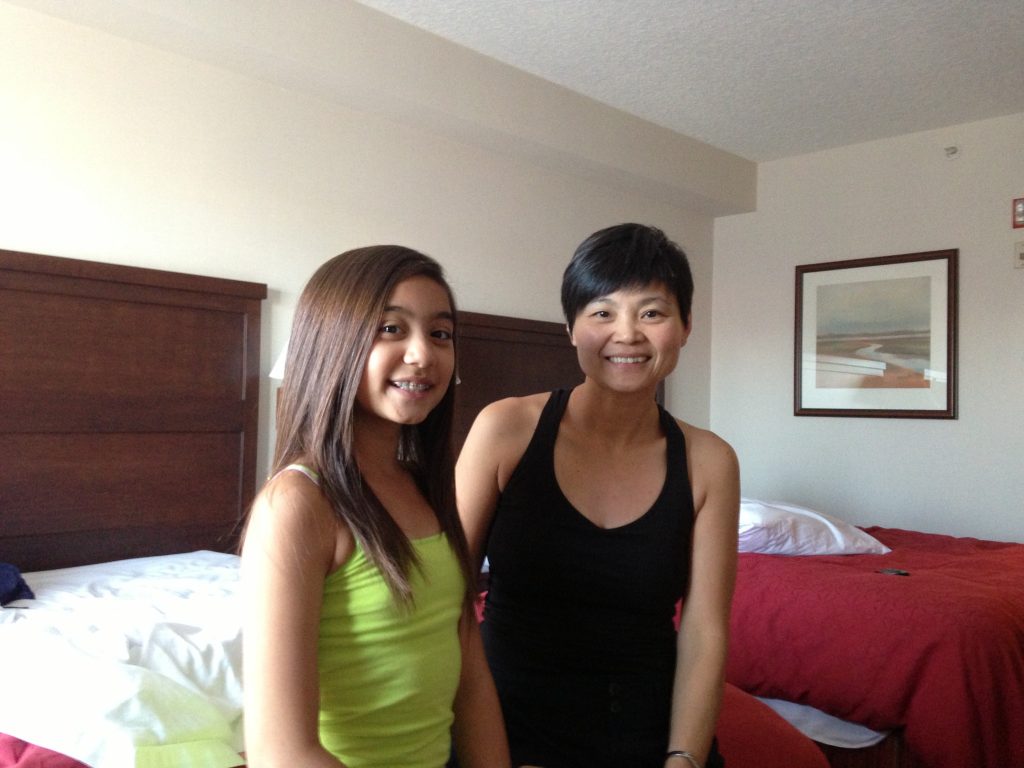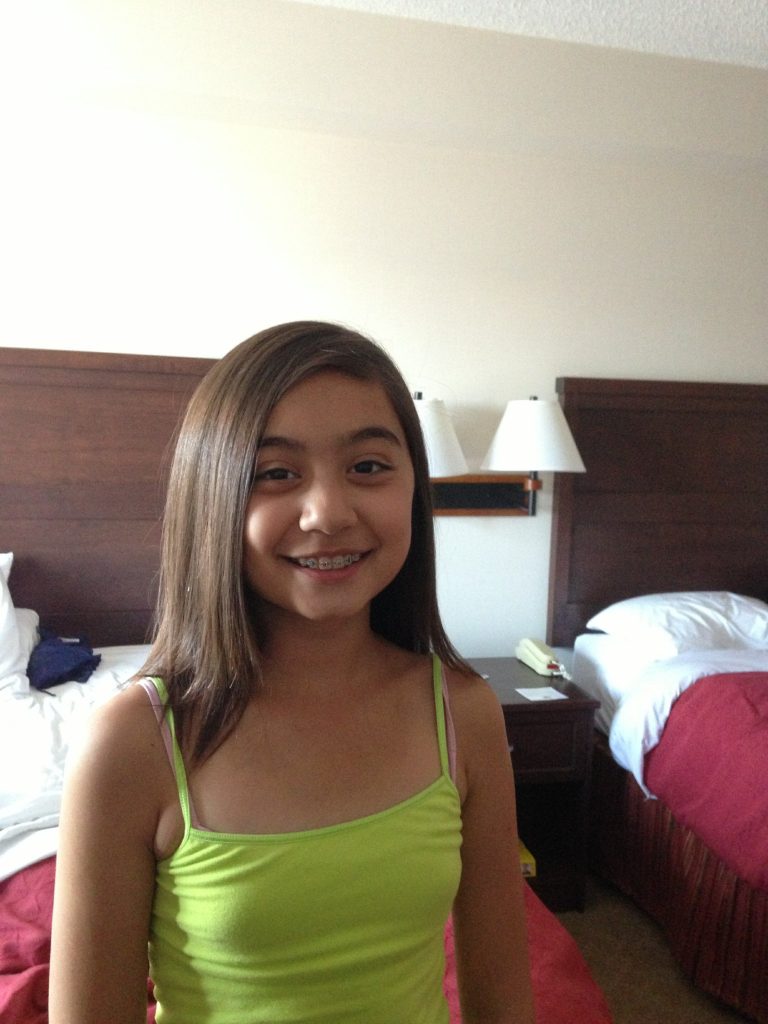 I turned the car back to Hertz. This place always has long lines, wow!
Yep, another ridiculously early morning flight…Air Canada to Toronto.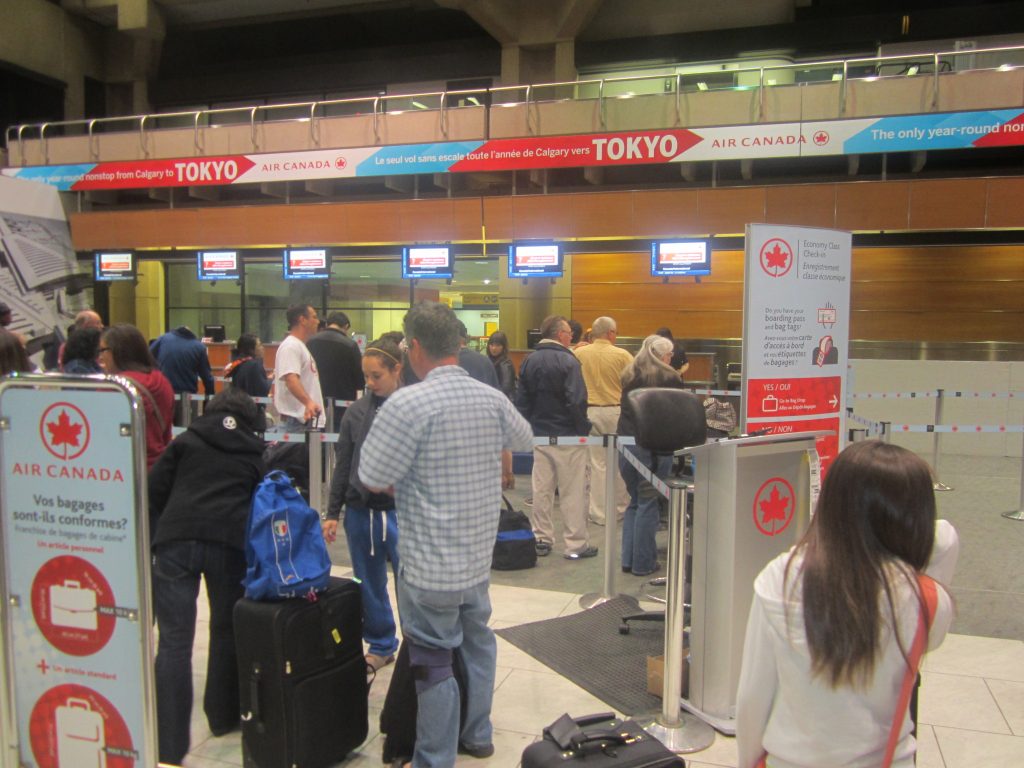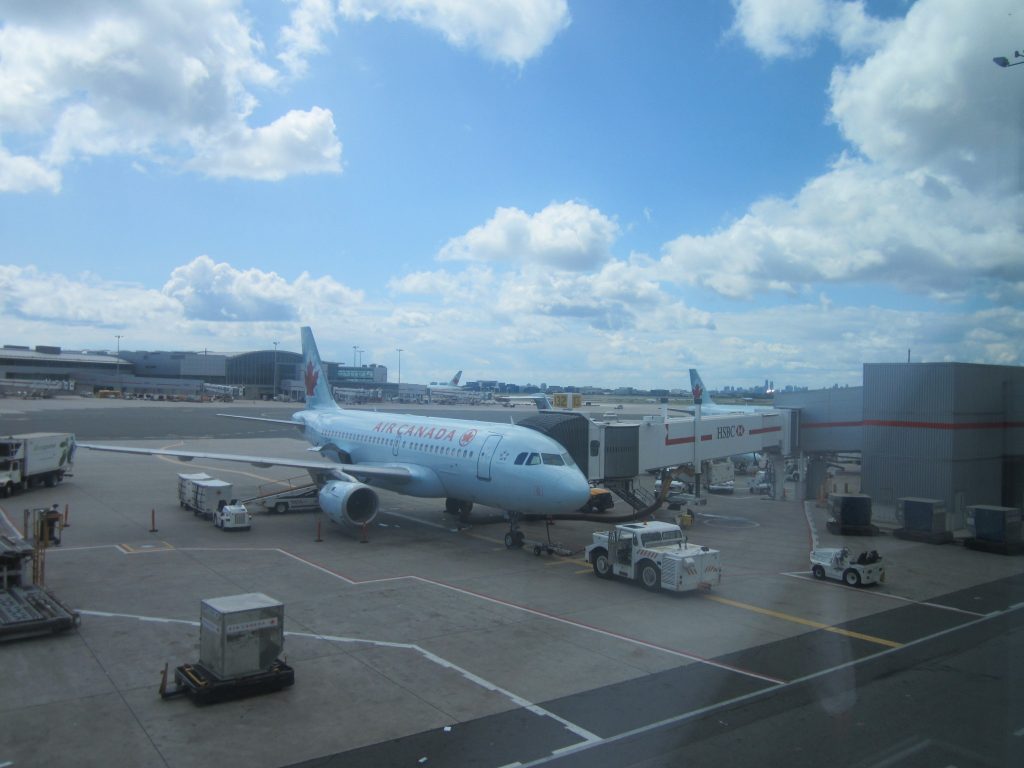 Hanged out at a nice airport lounge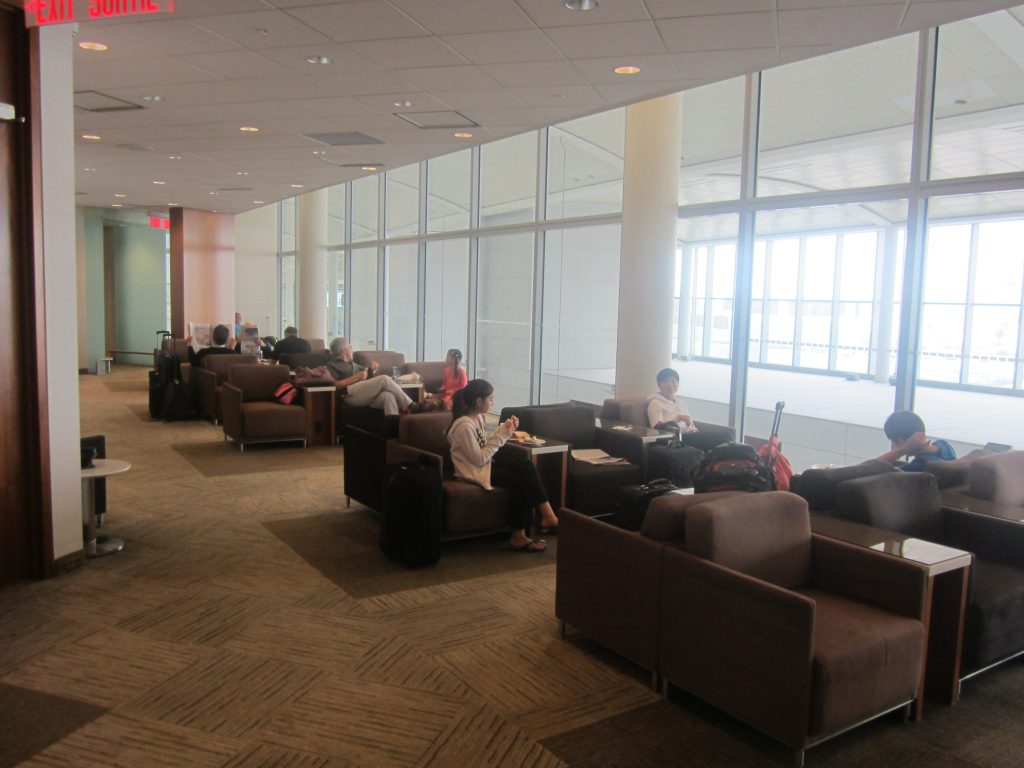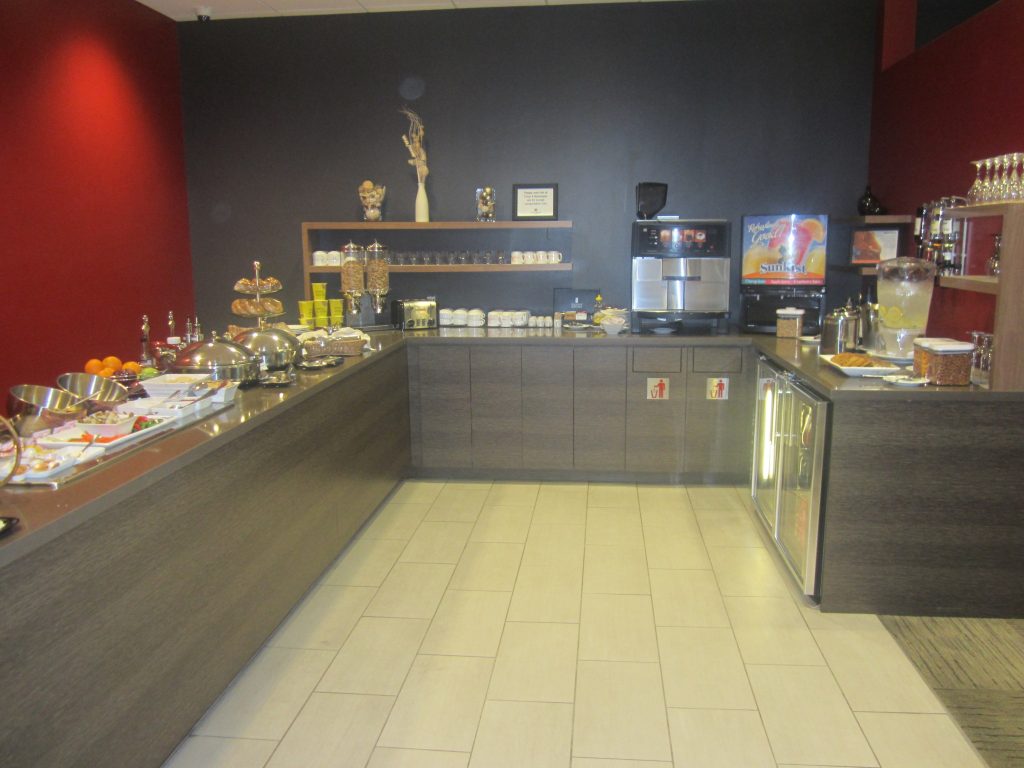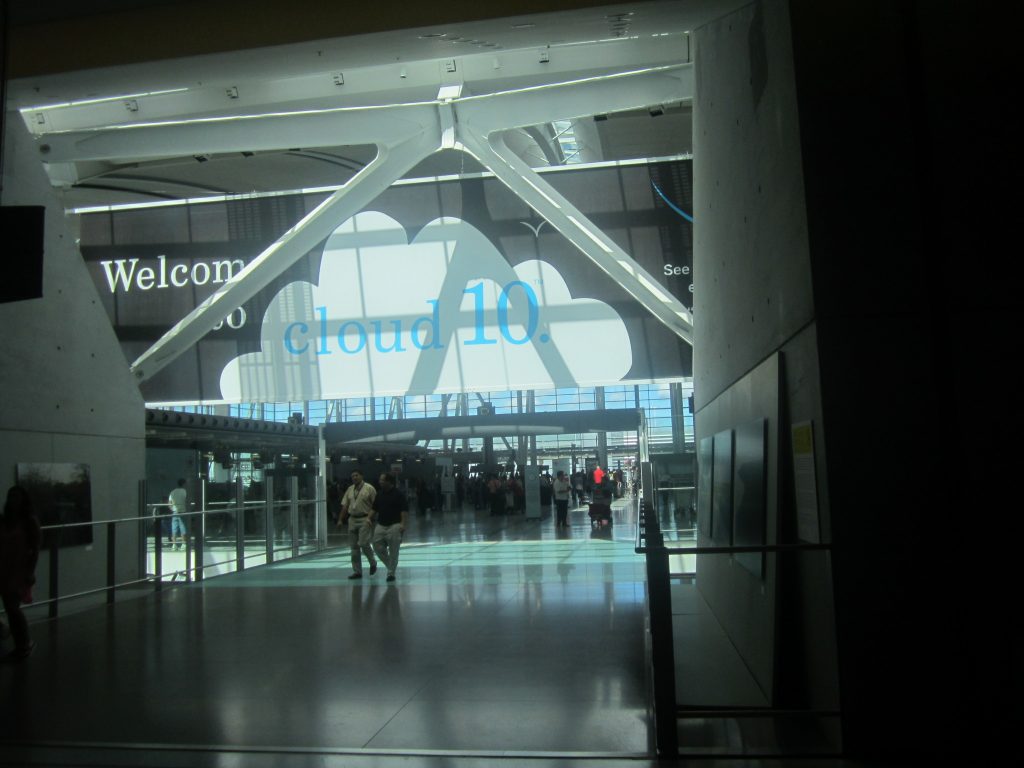 International flight Toronto to Detroit in this tiny plane…that was kind of weird!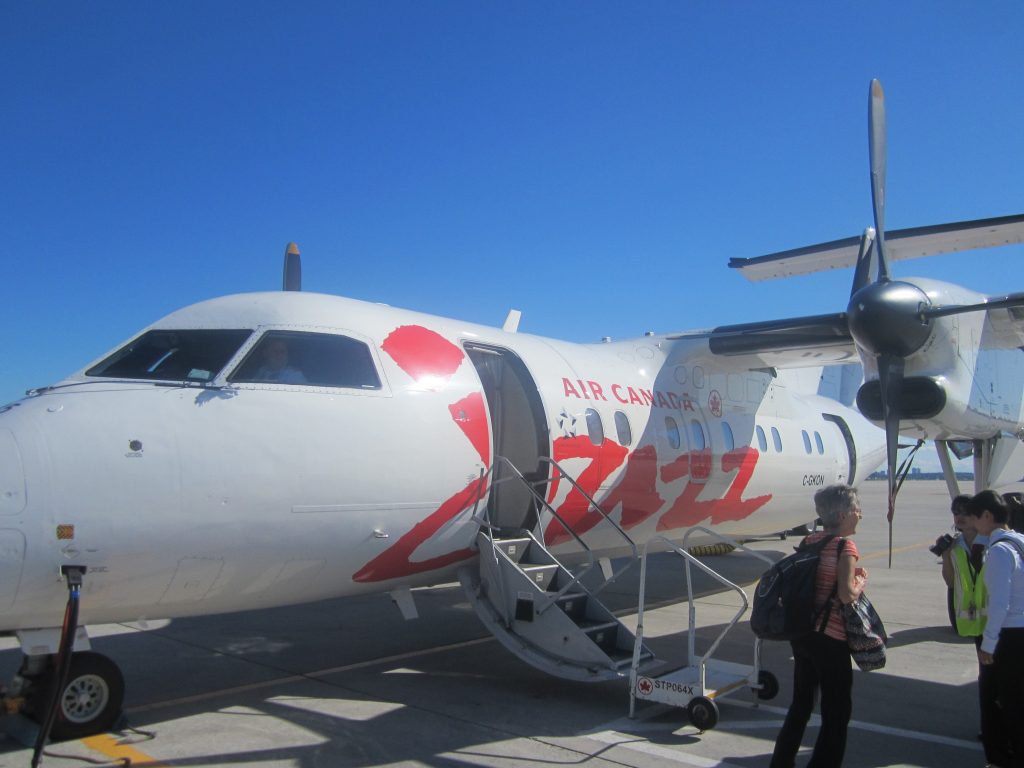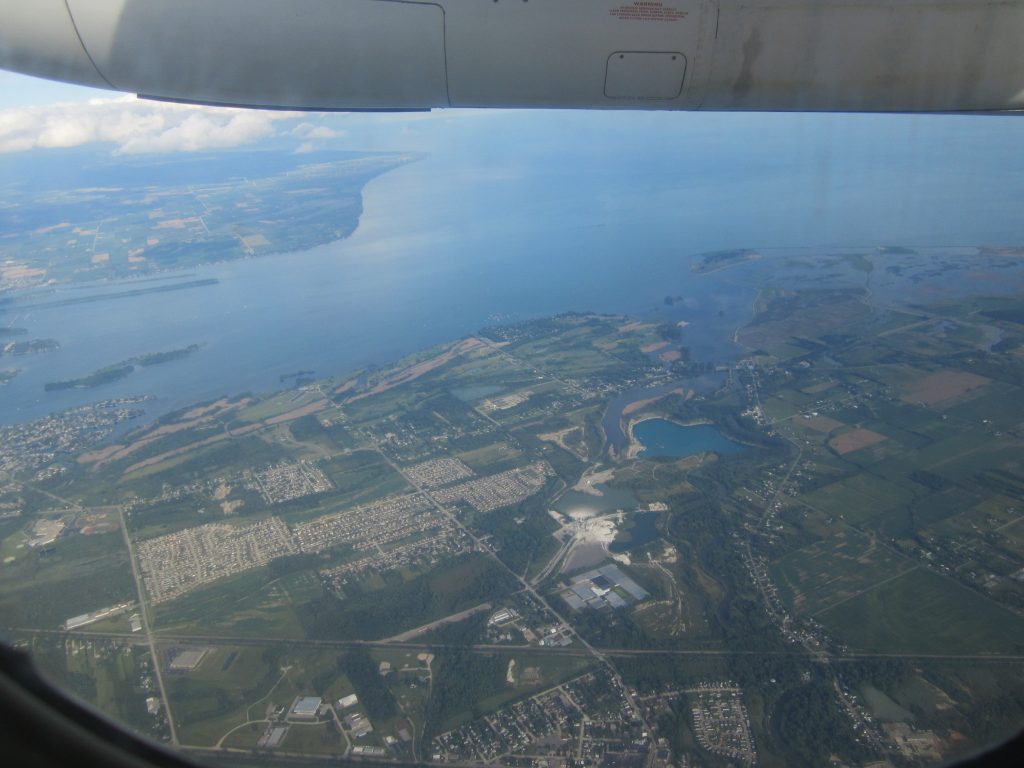 And another adventure ends! This was a special trip. They all are but this one was more so!
Blogging can be insanely time consuming sometimes. Help bloggers you appreciate & make a positive difference in your life by spreading the word about their blogs, emailing and commenting and using their few $$ links. Thank you.
Check out my updated blog lists: Blogs I Love, Blogs I Like, Blogs To Ignore