This is the first part of our 2013 Summer vacation from Detroit to the Fairmont Banff Springs and then back to Canmore. The other parts are here:
And here is the FULL TRIP REPORT (warning: Very long read!)
TBB Blog Mission: To Entertain. Educate. Inspire. In That Order!
You can support TBB by applying for CREDIT CARDS, please consider doing your shopping with our AMAZON affiliate link and clicking/forwarding any of our Referral Links. Or click on the Amazon Banner on the right side, thank YOU!
This trip took place in the summer of 2013. I am the world's slowest travel blogger catching up to all my past trip reports. I decided to unleash them to da internet in parts as I get them done. No worries, this will not be a 35 part trip report! When done it will all appear HERE.
For detailed info how I got 4 RT United Award tickets using miles and how I used hotel points/free nights for 11 out of 11 nights of our vacation you can see the top portion of the Trip Report. What can I say, this is what I do!
I like to do things on a chronological order…so here we go:
And off we go again! Obligatory family pic at the Detroit Airport!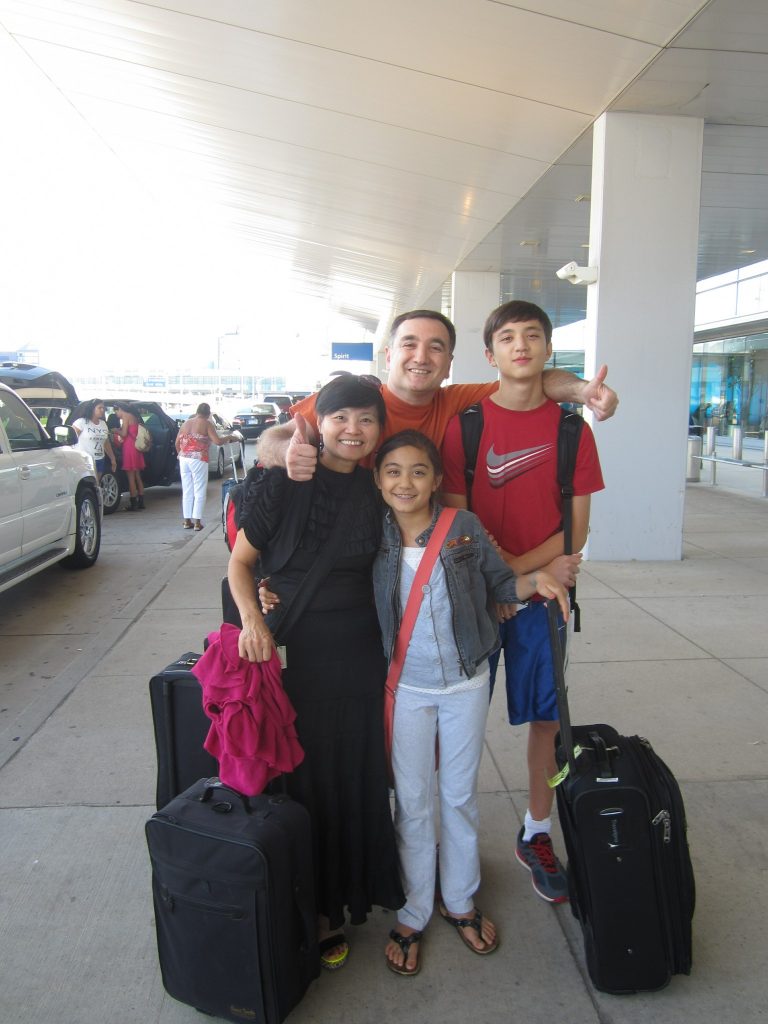 I don't do the flight reviews at all. I am just not going to look like a dumb ass taking pics of the seats, the meals or, heavens sake, the lavatory! Short flight to Chicago on United and then to Calgary. Flights were just fine, nothing to report.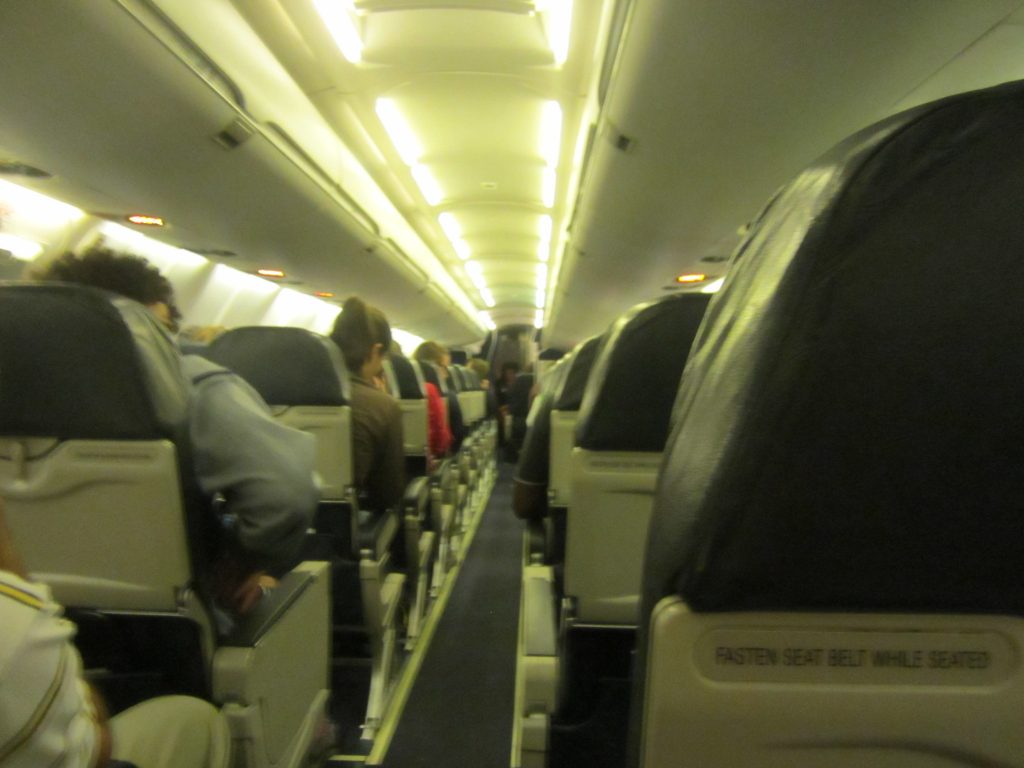 First time in Calgary, very nice airport.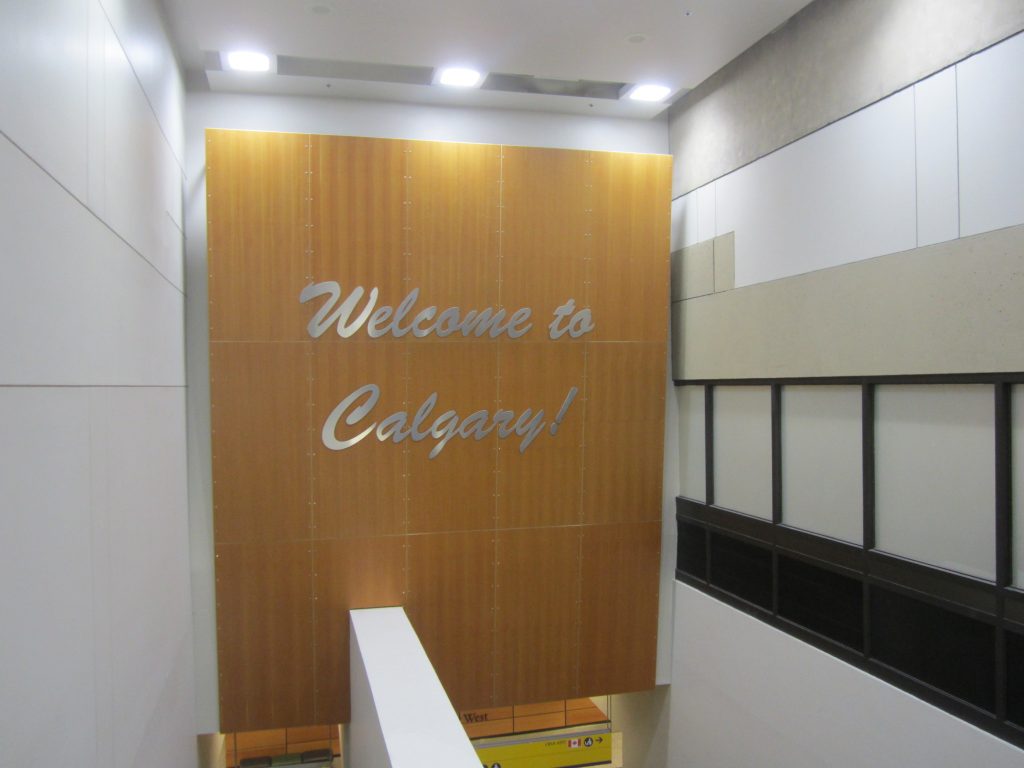 First night at the Hilton Garden Inn airport, we checked in late at night. Very nice hotel rooms.
As Hilton Gold Elite, we all had a fantastic breakfast. I have always found the food at Hilton Garden Inns to be pretty good.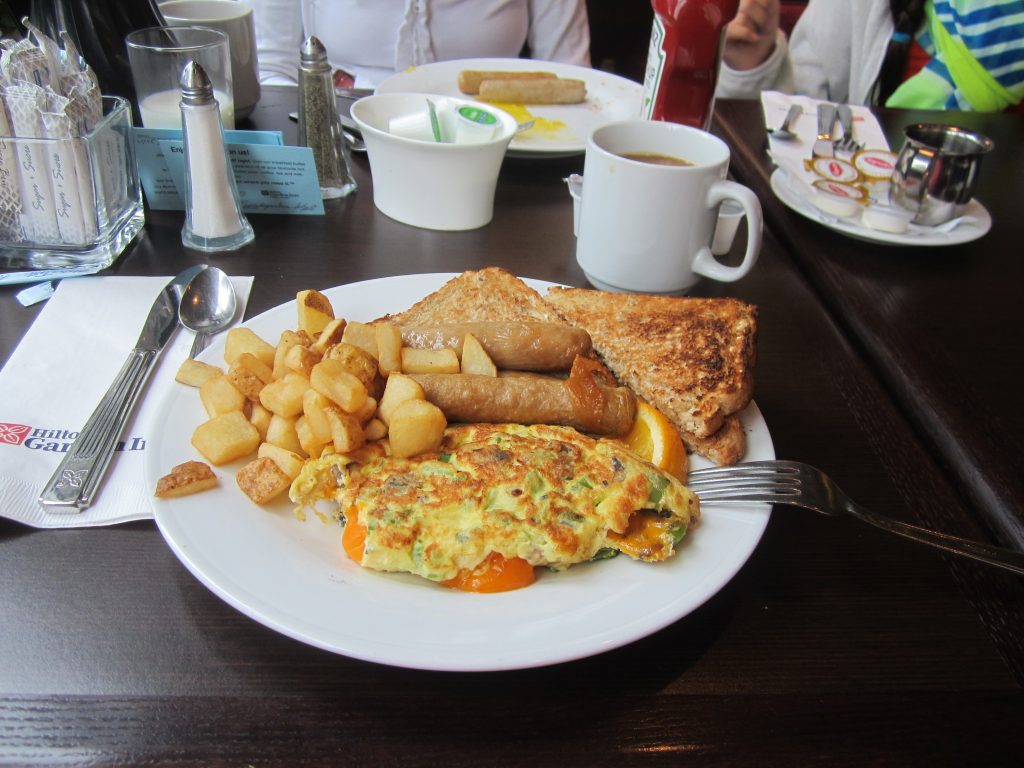 Hotel was super clean, I do remember that!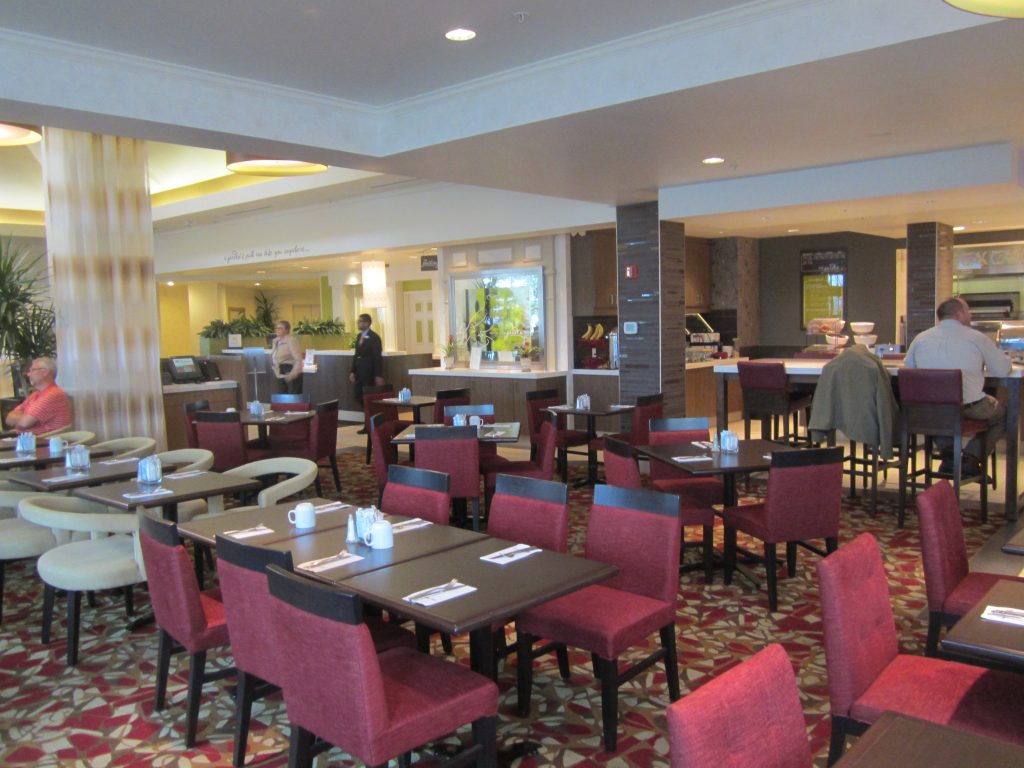 After breakfast we took the hotel shuttle back to the airport to pick up the rental car at Hertz with my daughter.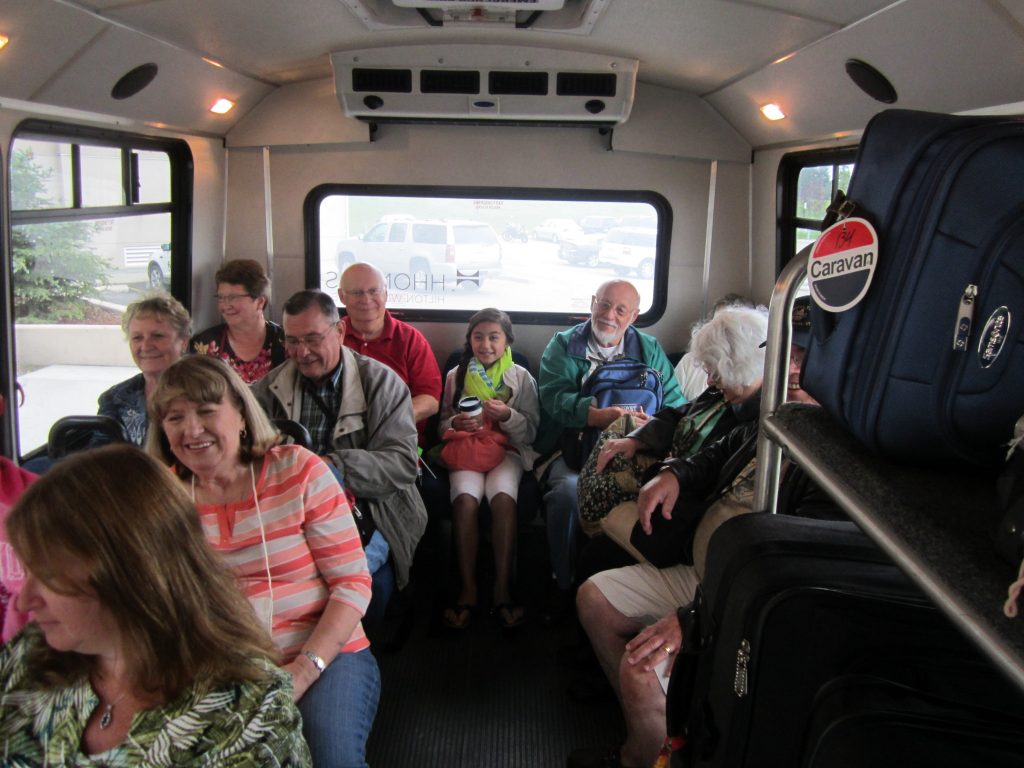 We returned to pick up wife and son who stayed behind to continue their breakfast. Our car was a Jeep Compass SUV and the rental car experience at Hertz was NOT good, long line and severely understaffed.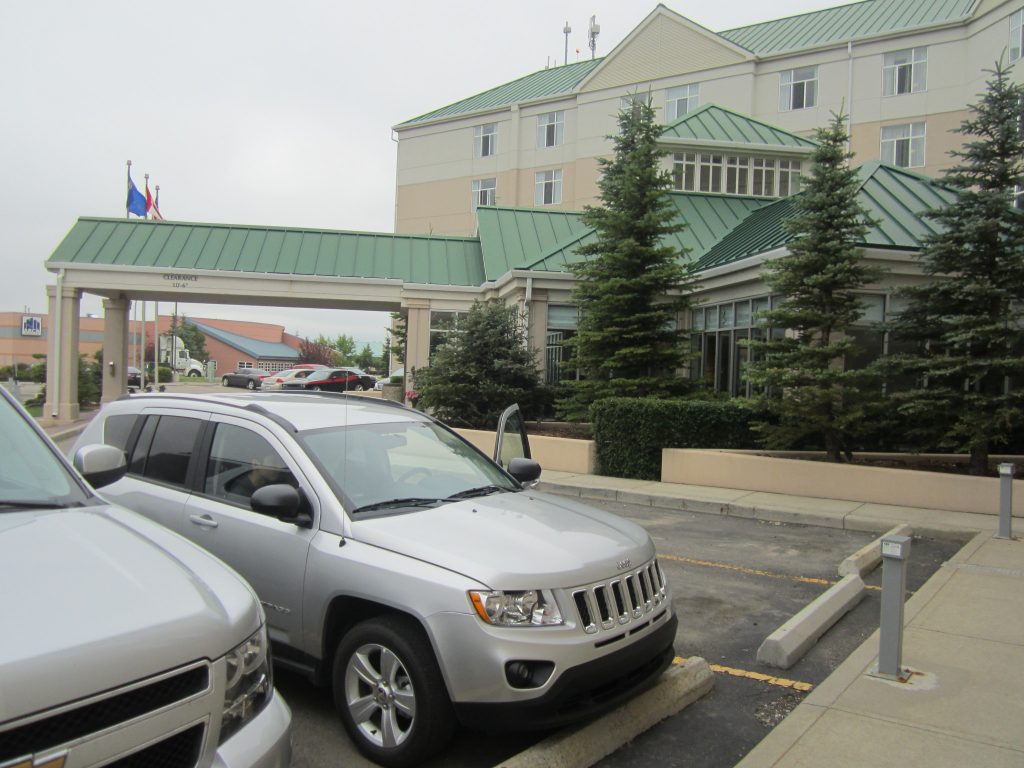 We drove straight on Highway 1 to Banff. Nice but very boring drive, not much to see until you enter Banff National Park where the magnificent sights start and continue west and north from there!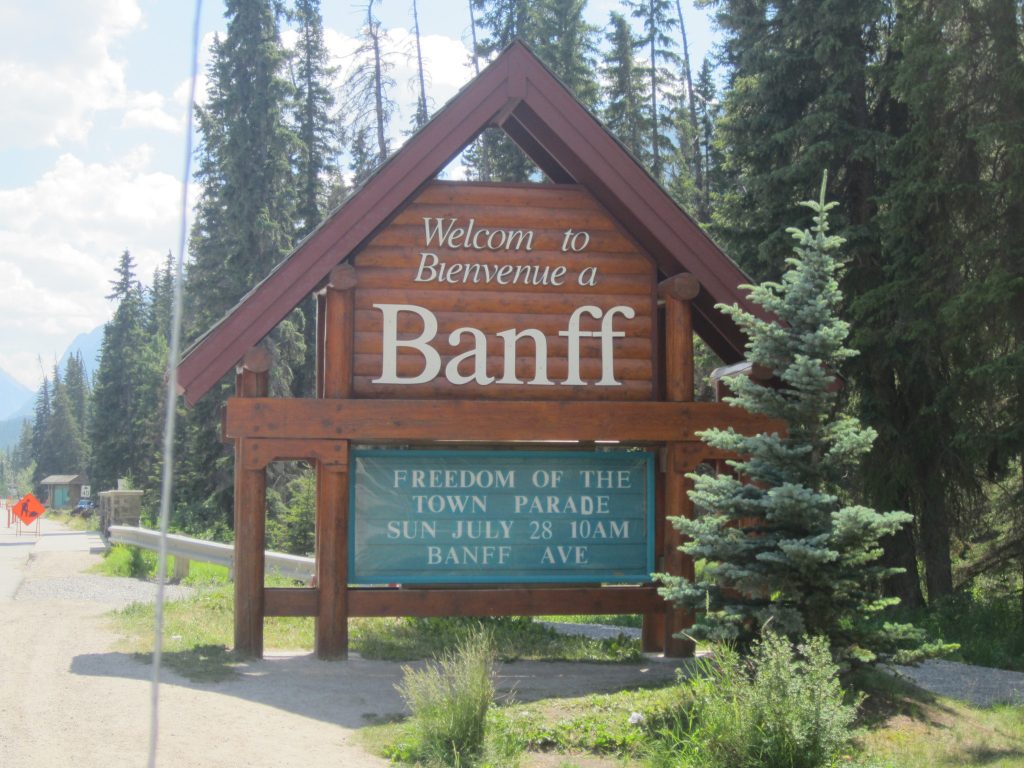 We checked into the Fairmont Banff Springs Hotel. The first suite we got was very small and located right at the corner of a street so I immediately called the front desk and told them this was not acceptable and how did they dare treat a Fairmont President's Club Platinum member this way and didn't they know who I am? No, I didn't. I was very polite of course. So, they gave us another suite which was much better.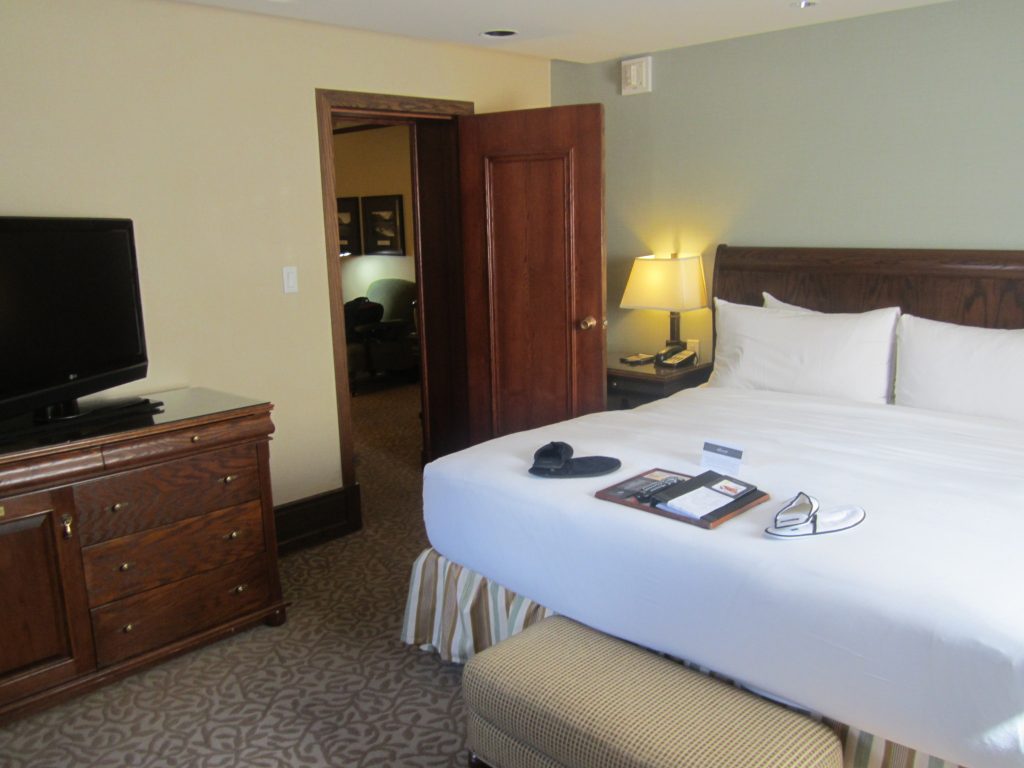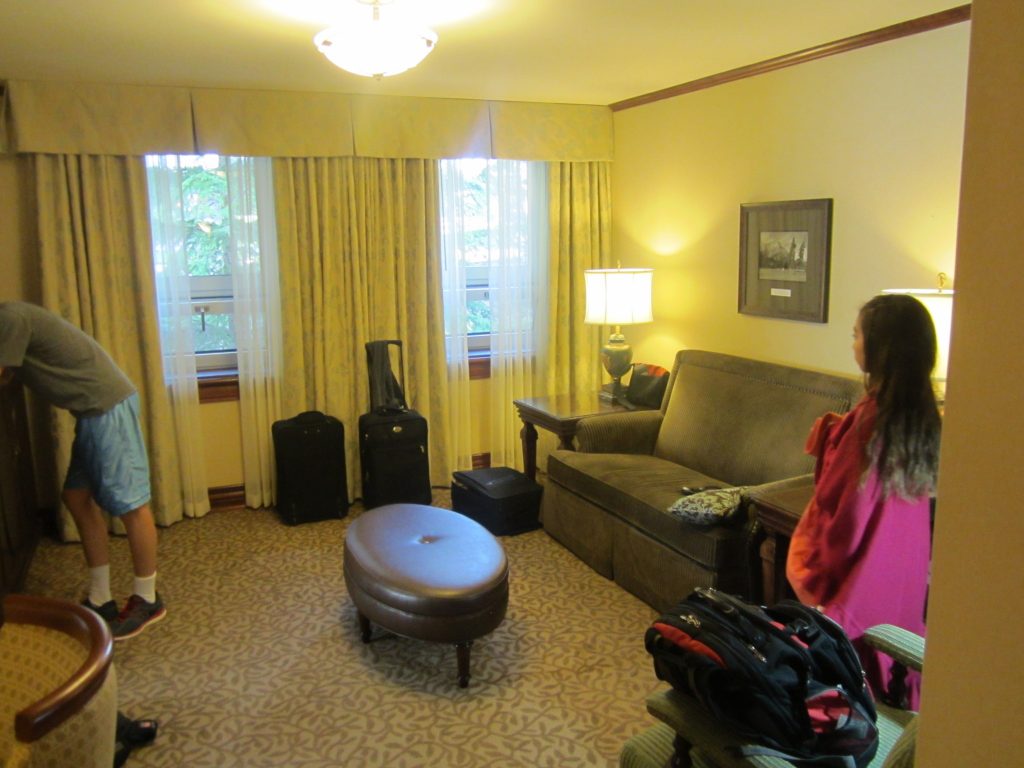 We took a nice stroll to the picturesque town of Banff.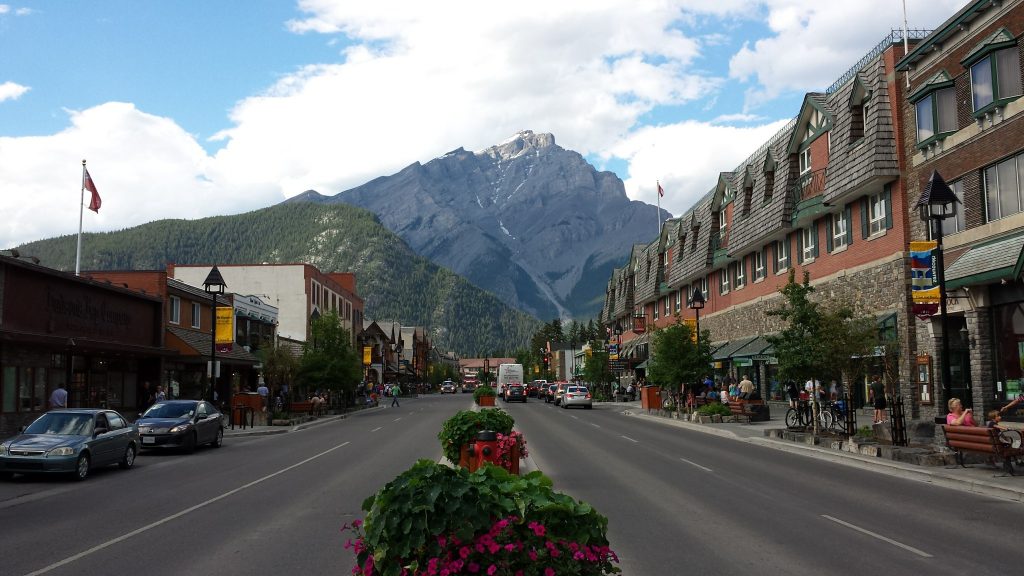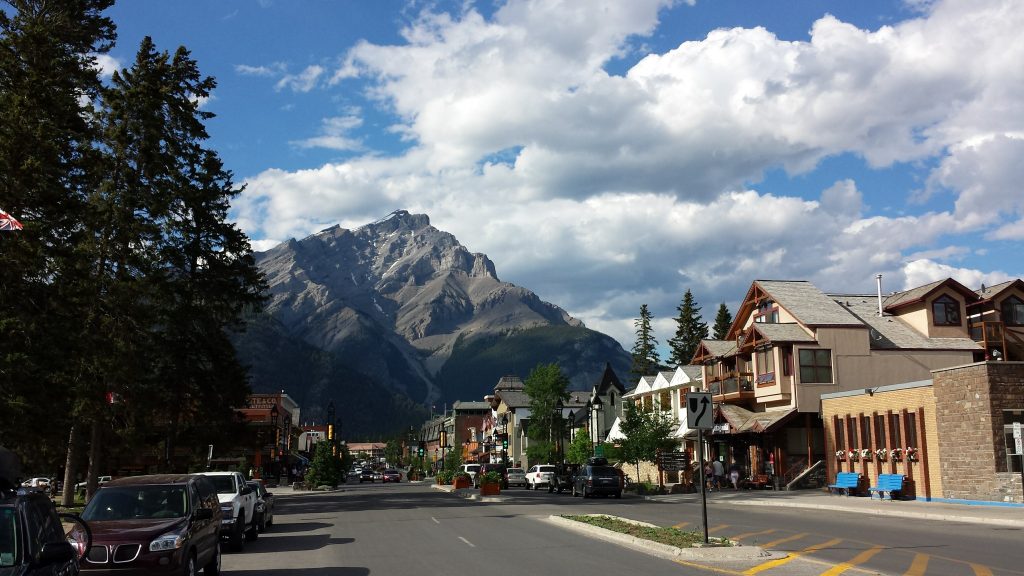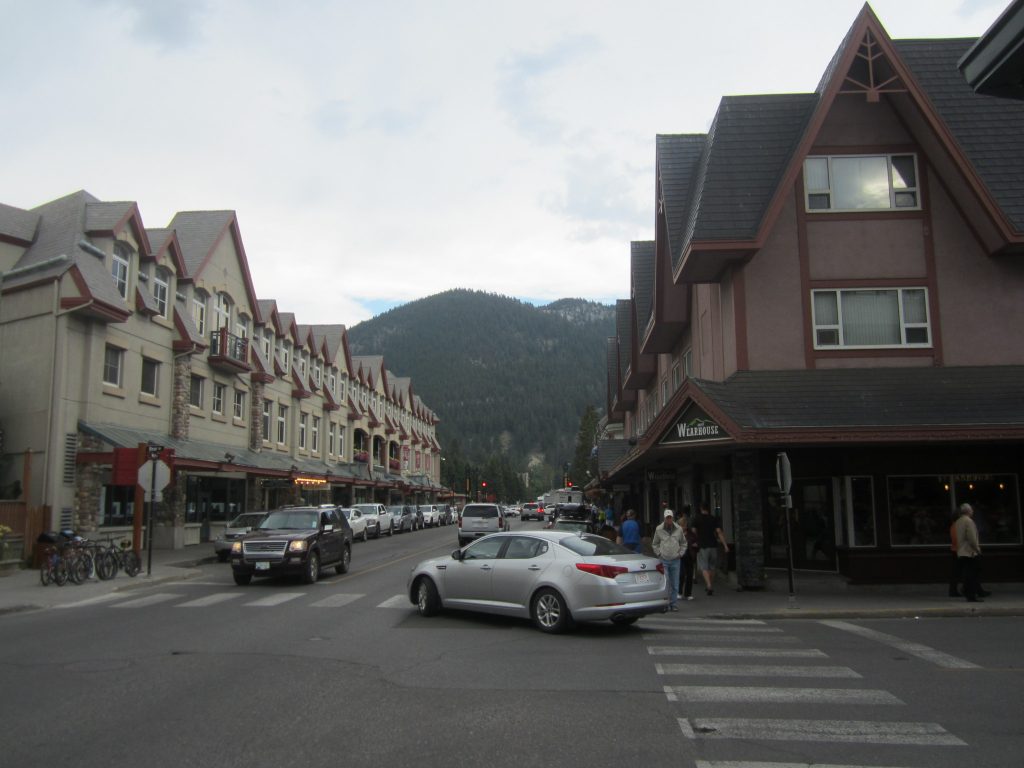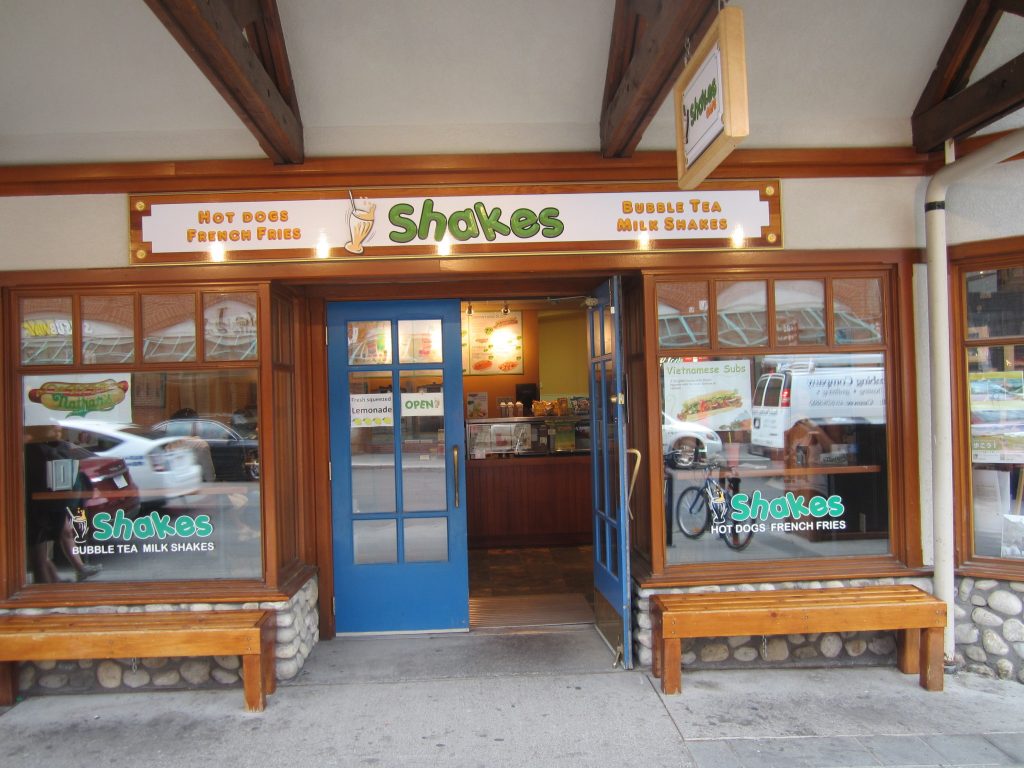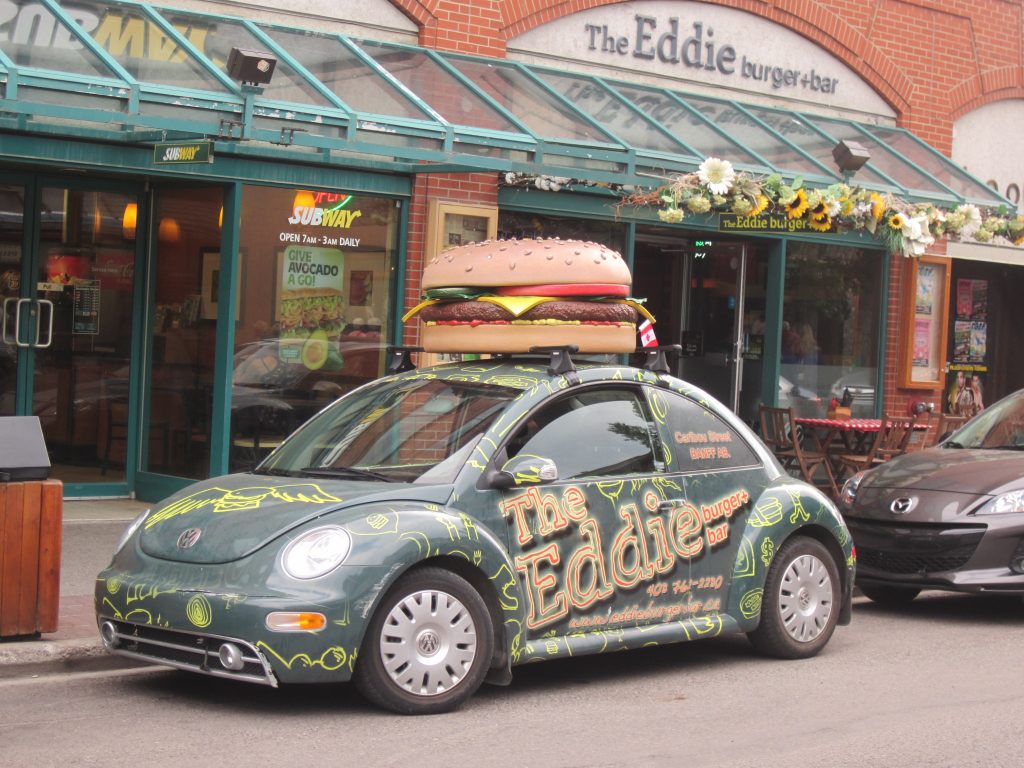 We then started exploring the areas around the Fairmont hotel.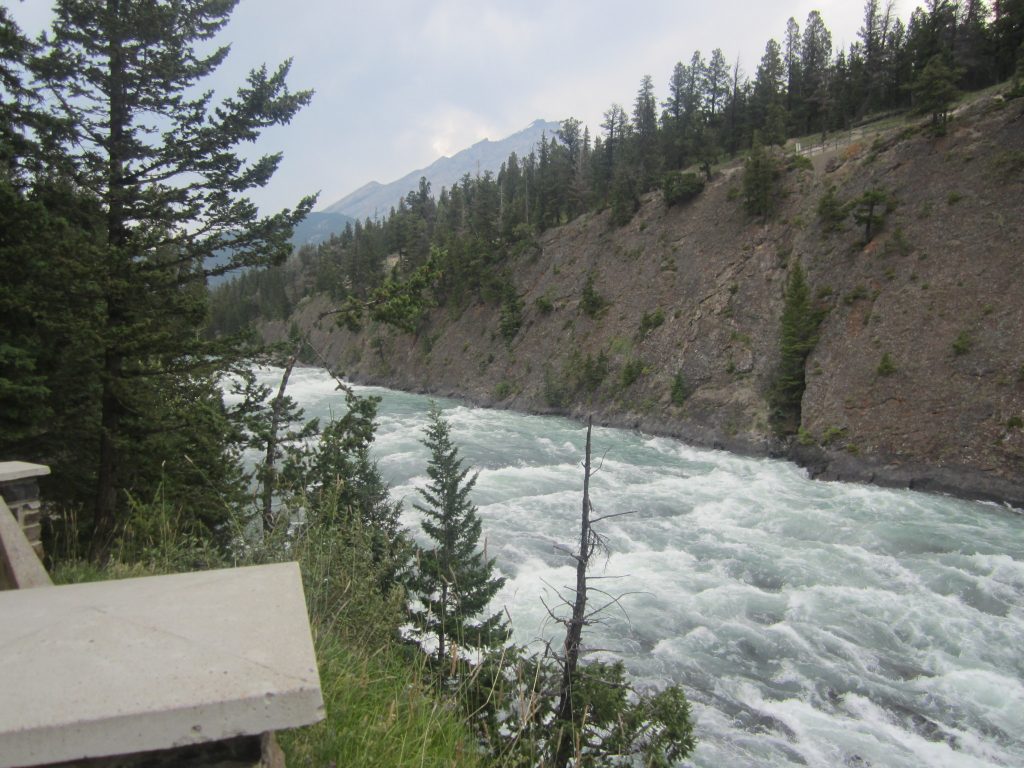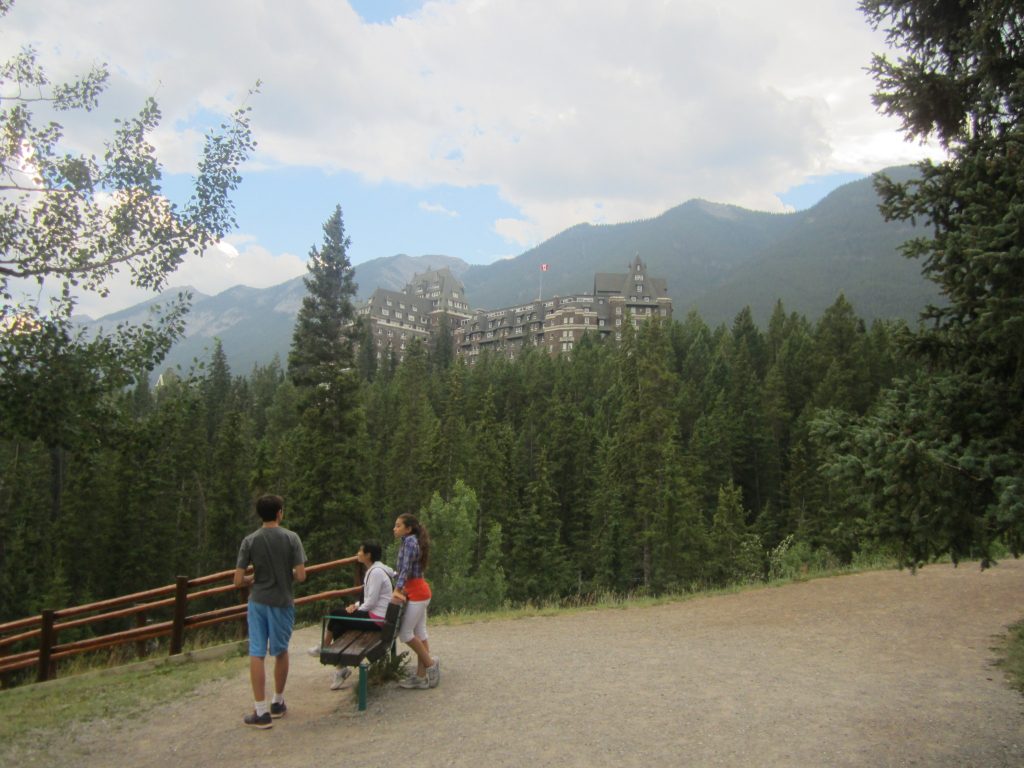 The Fairmont looks amazing from afar. I told son this is where the movie "The Shining" was filmed and he fell for it #wellplayed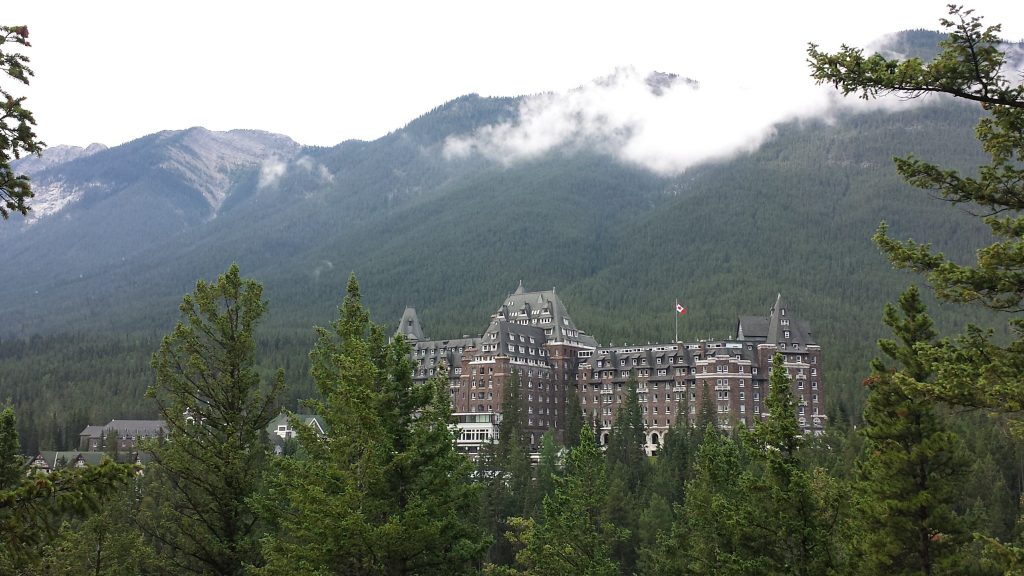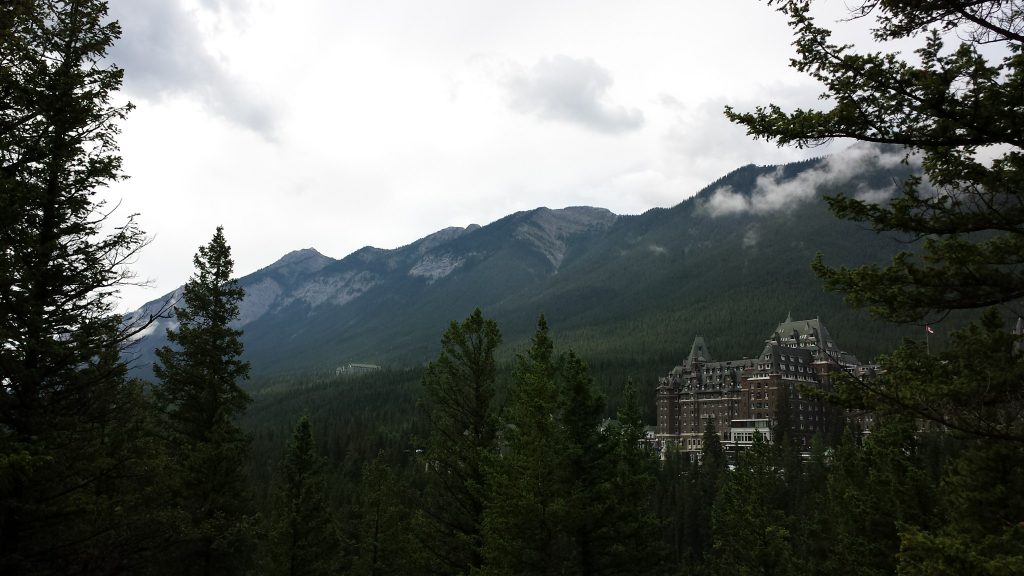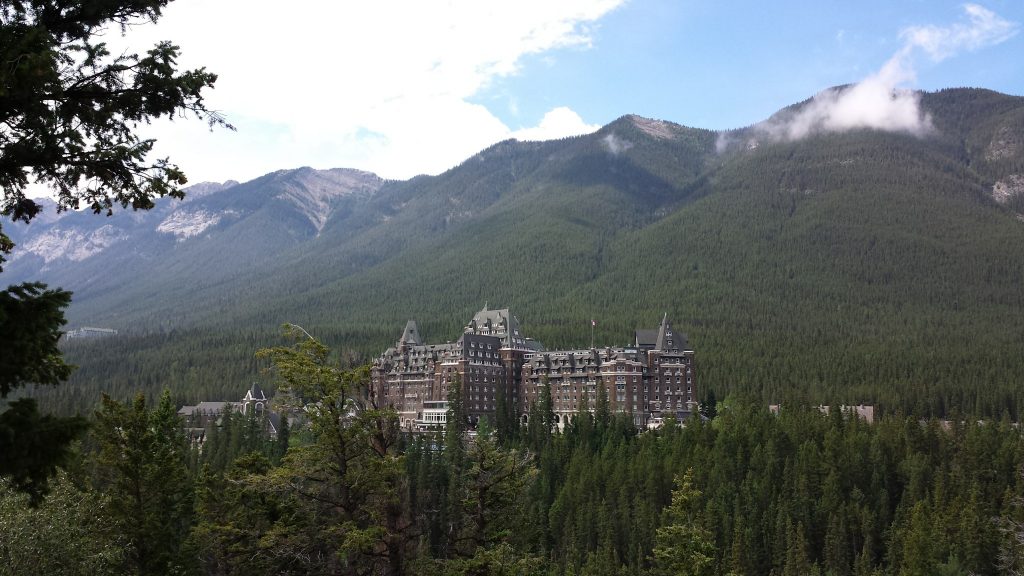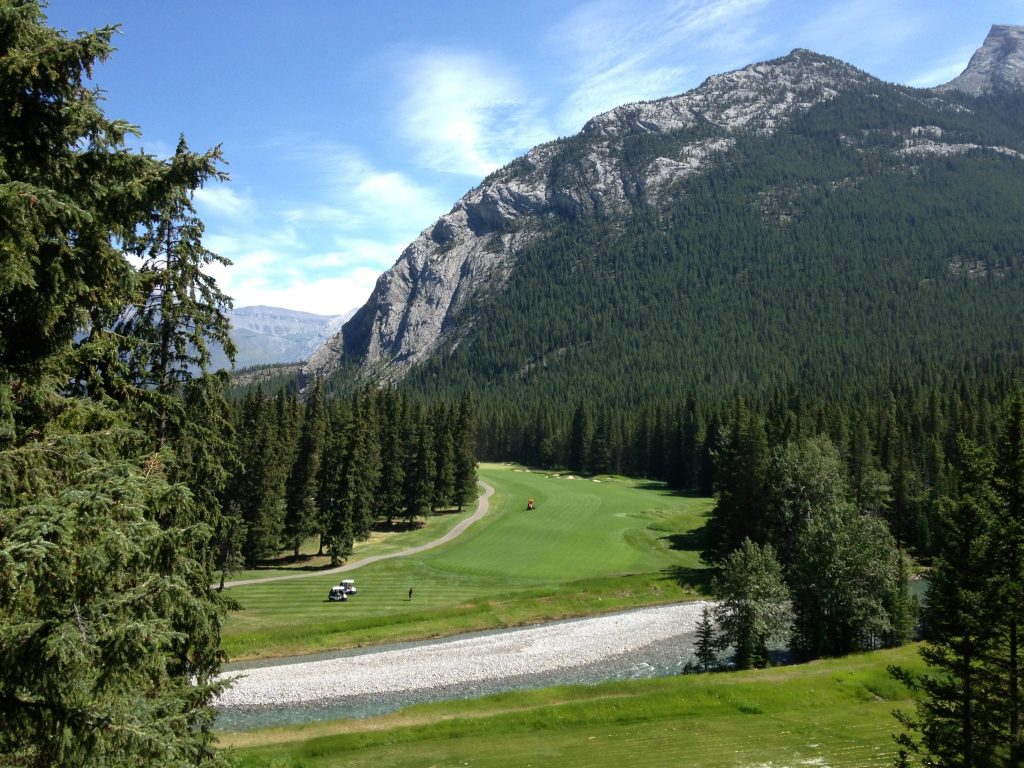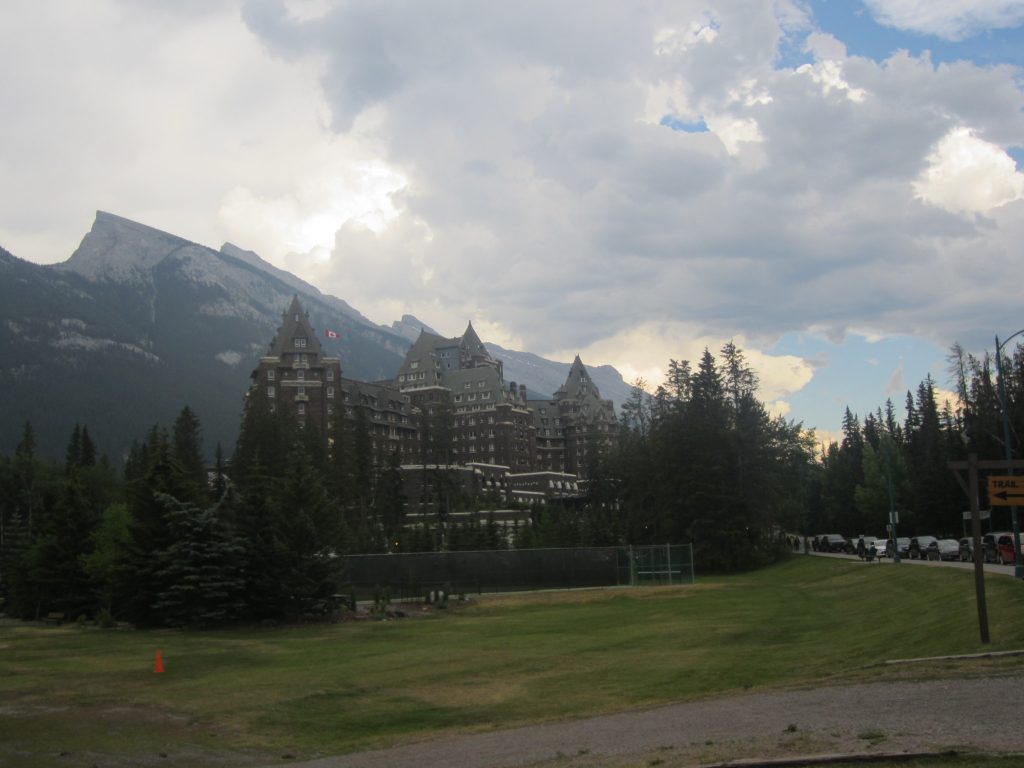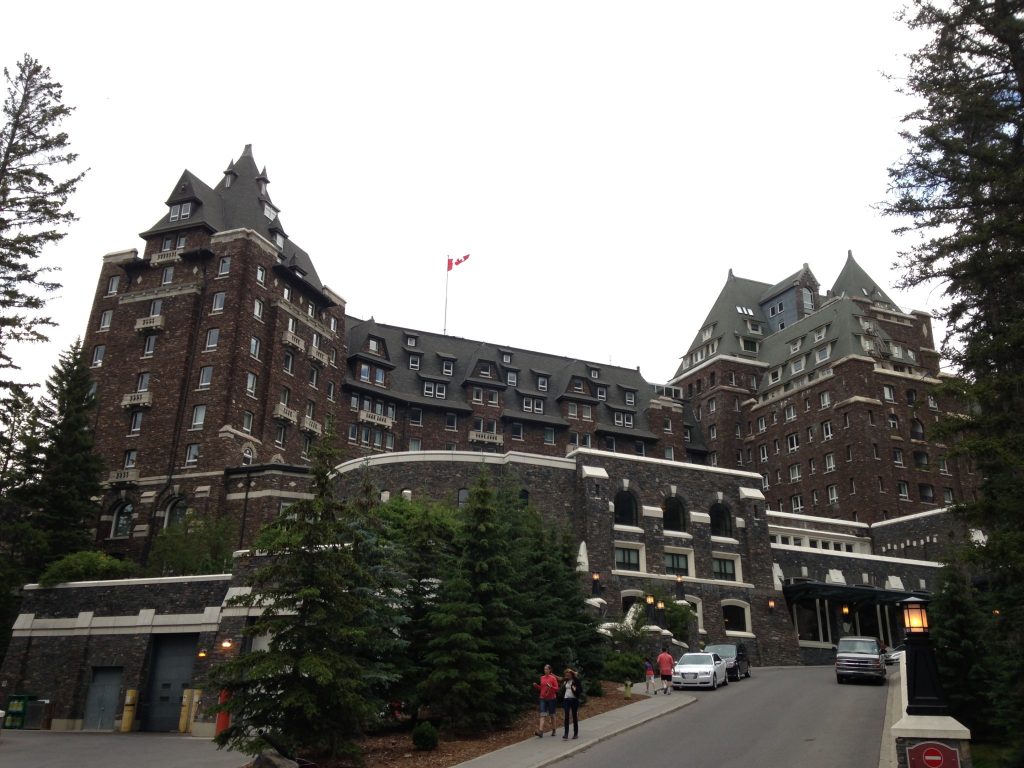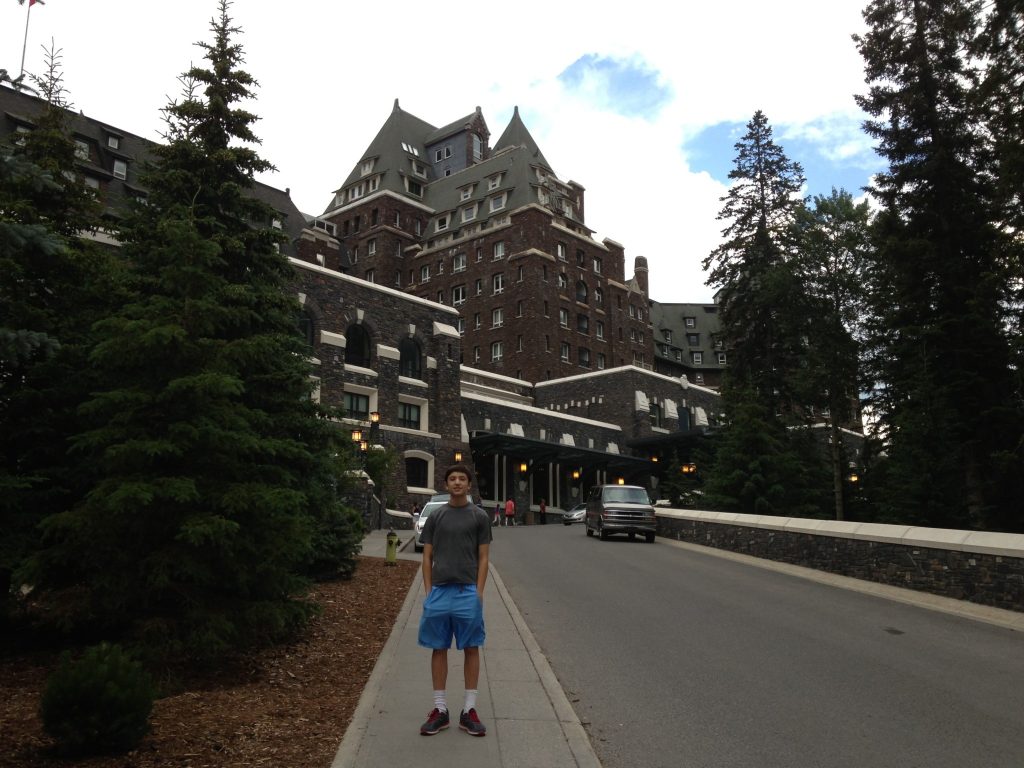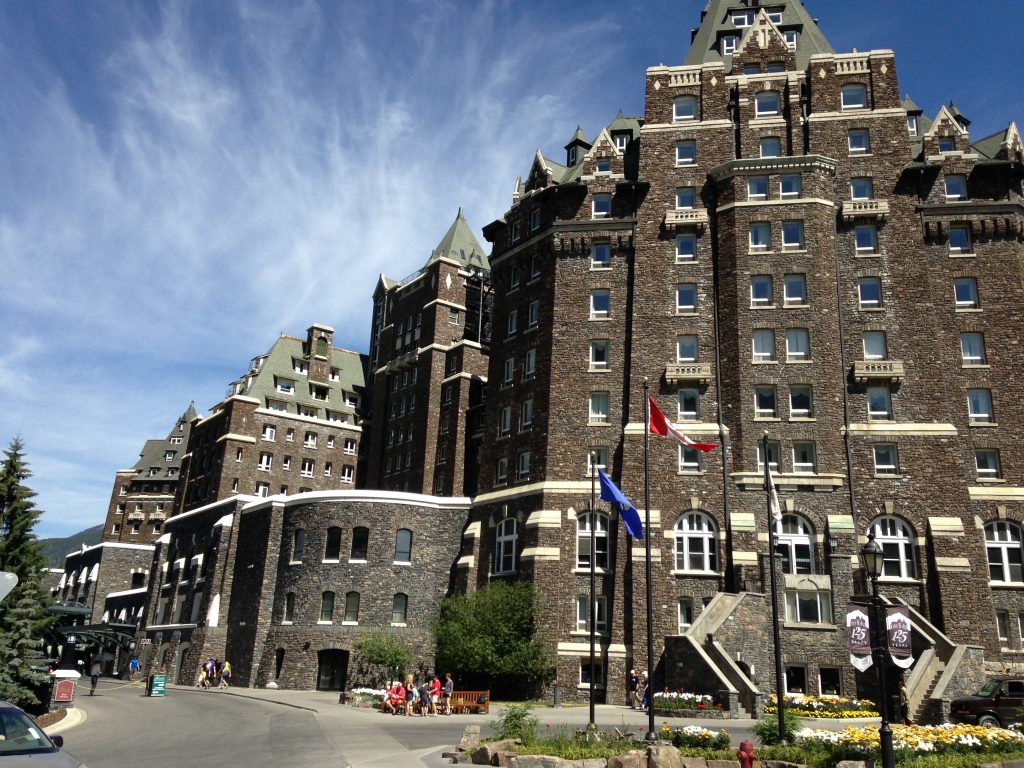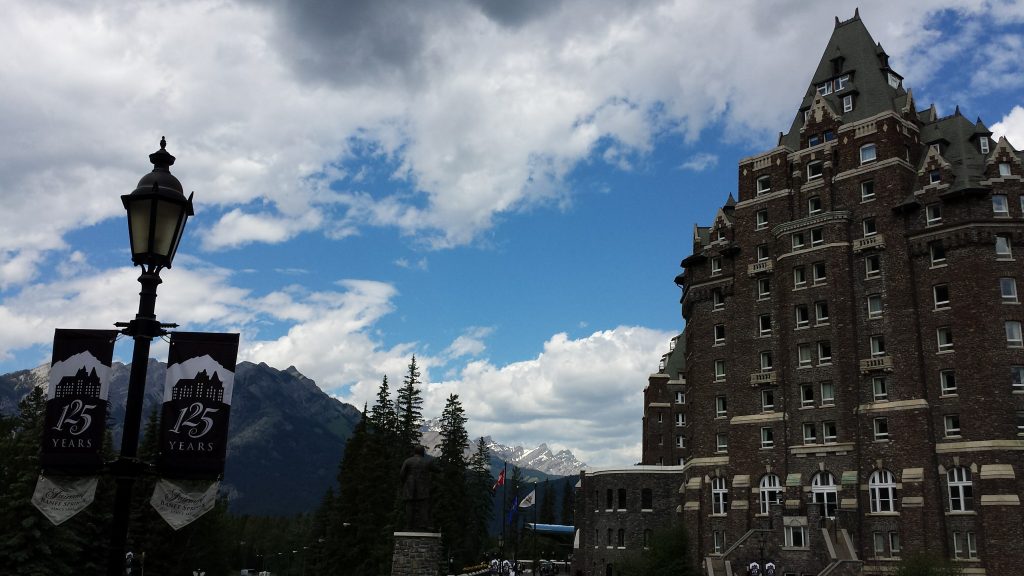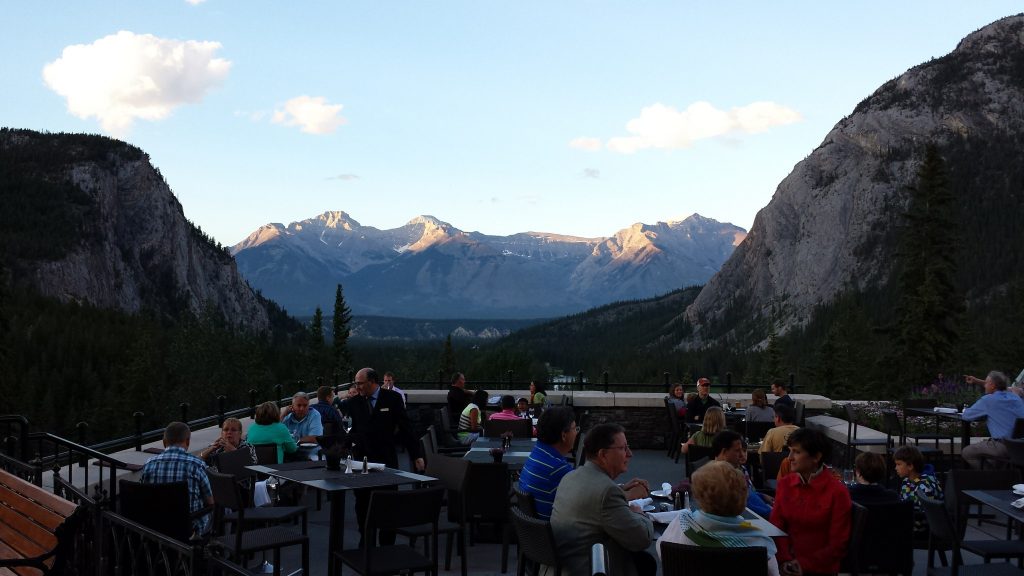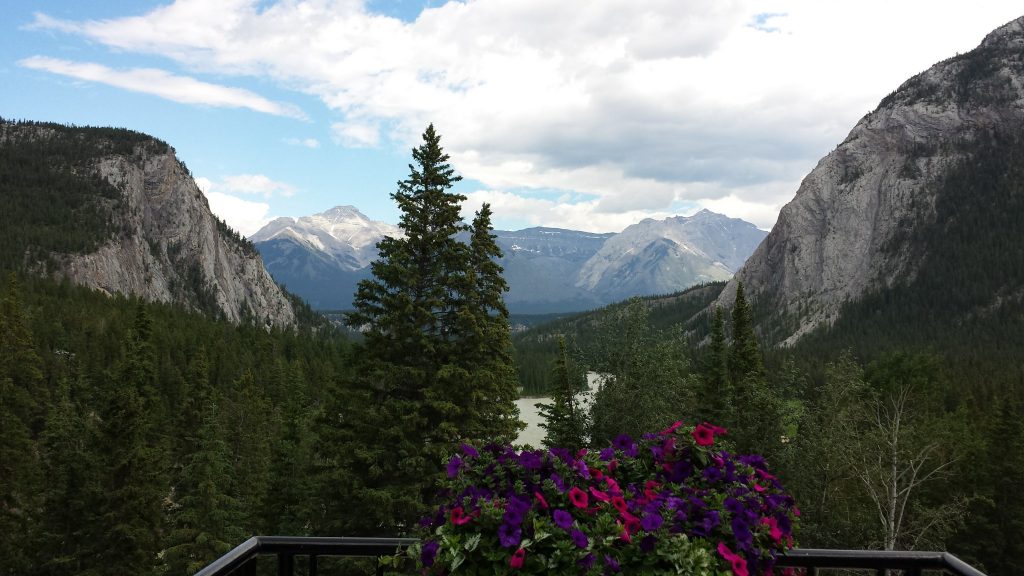 The hotel is very nice, what else can I say? The pictures speak for themselves!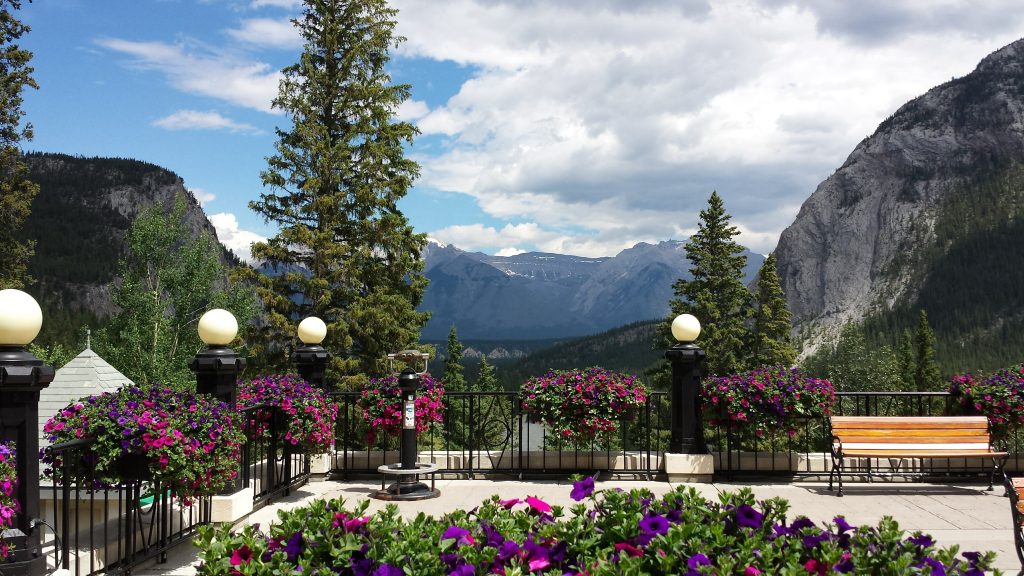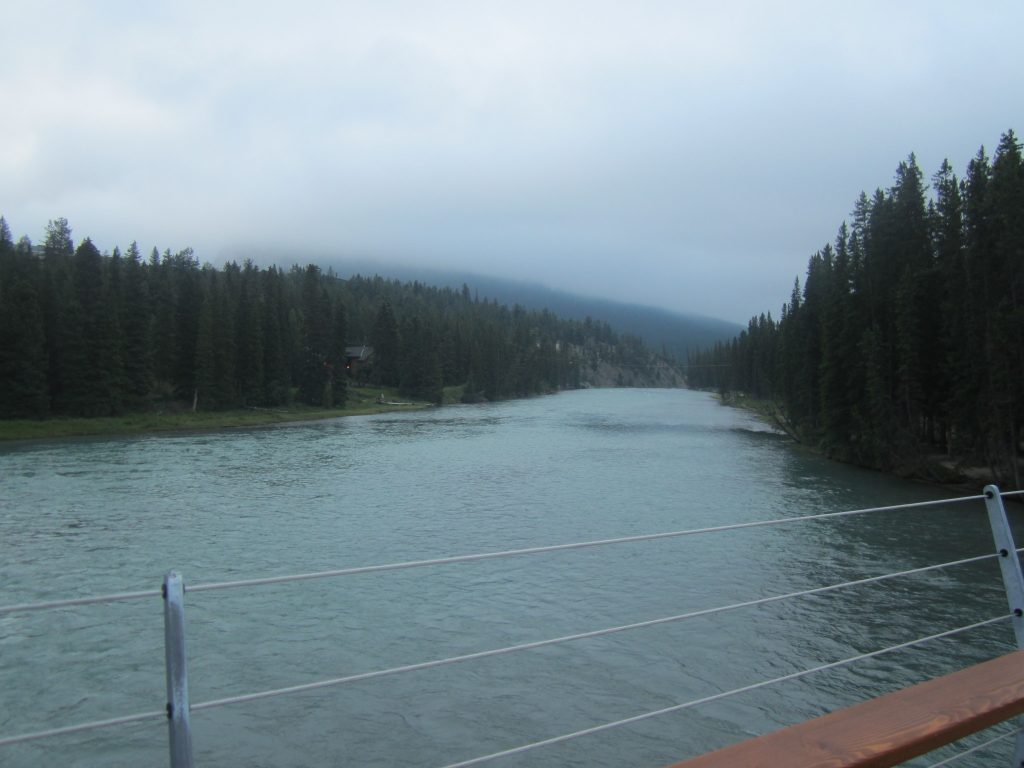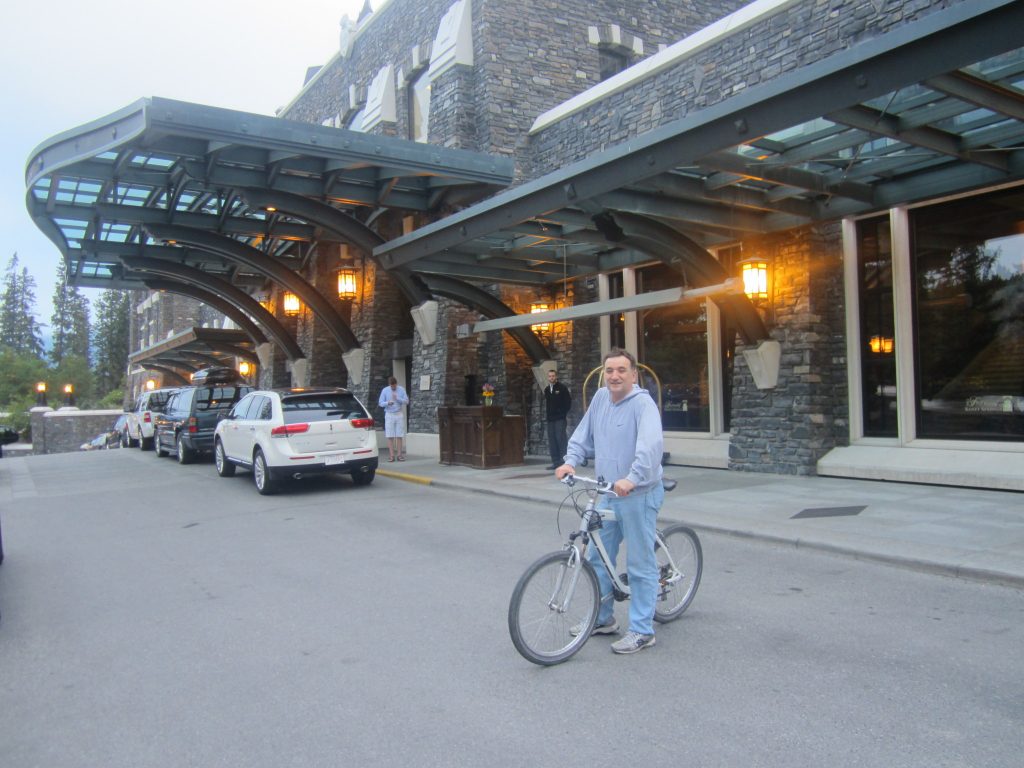 Free breakfast time, thanks to Fairmont President's Club Platinum certs and gift cards from the Chase Fairmont card! Very busy place, quality was okay, I have had better.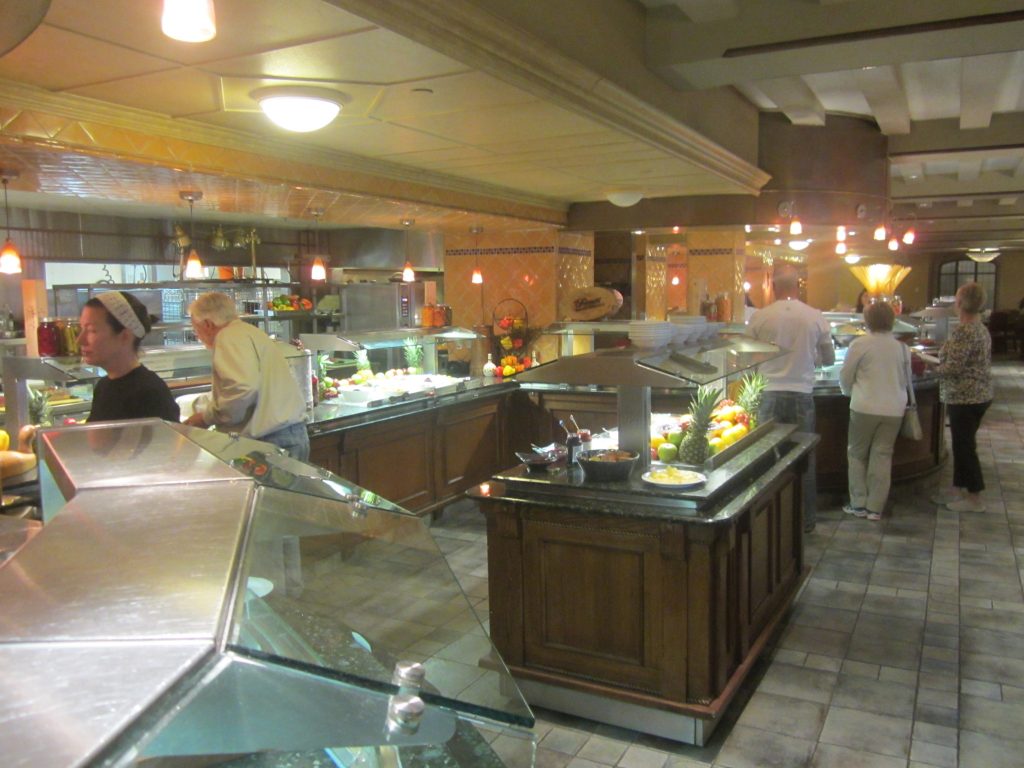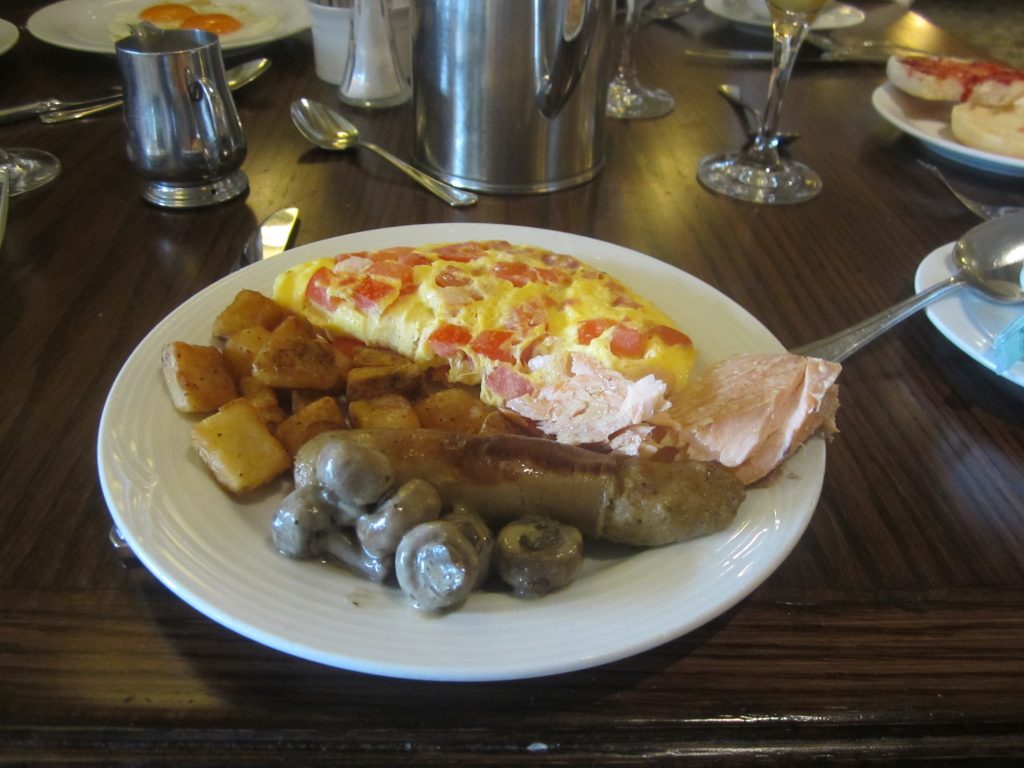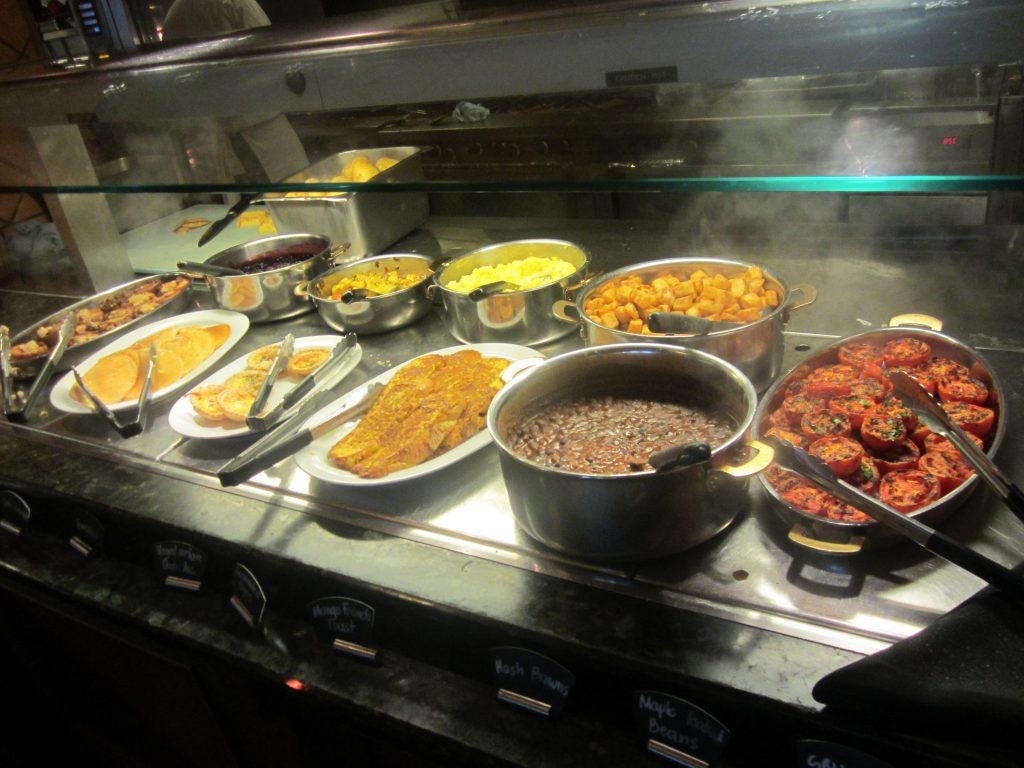 Some pictures of our suite: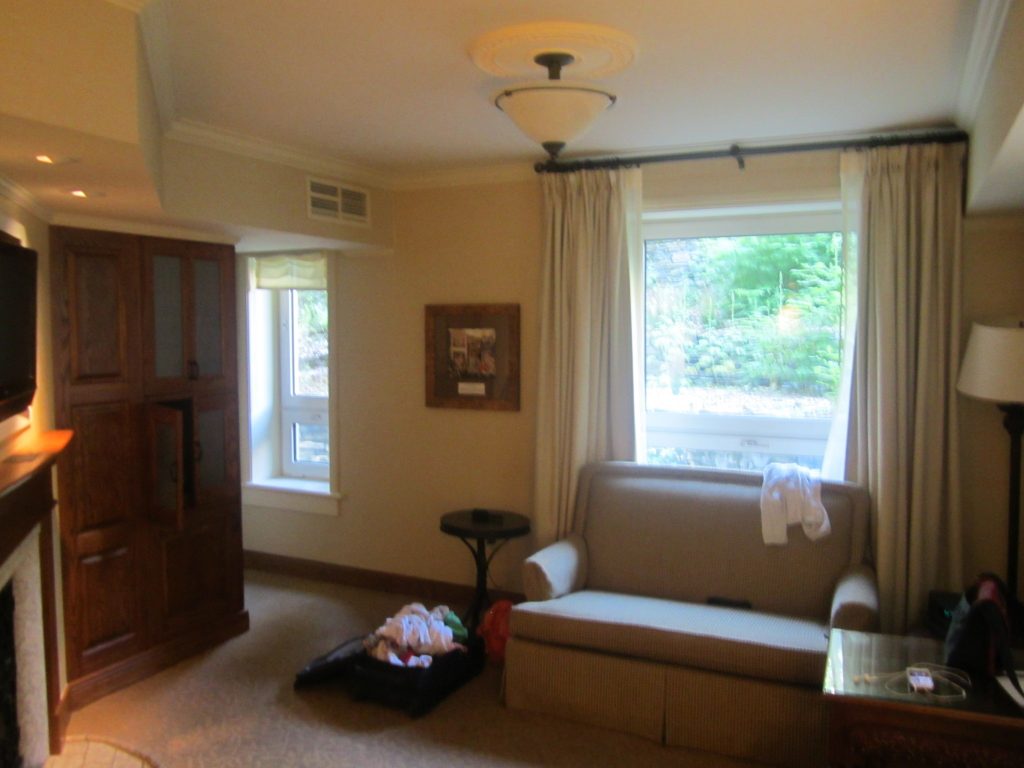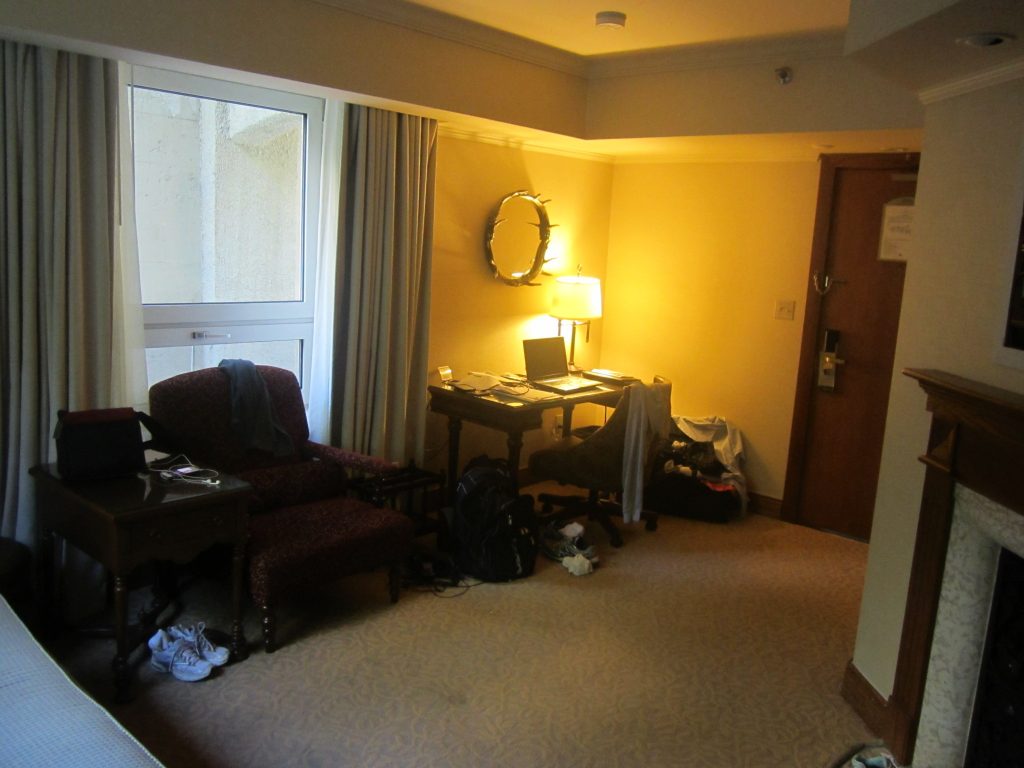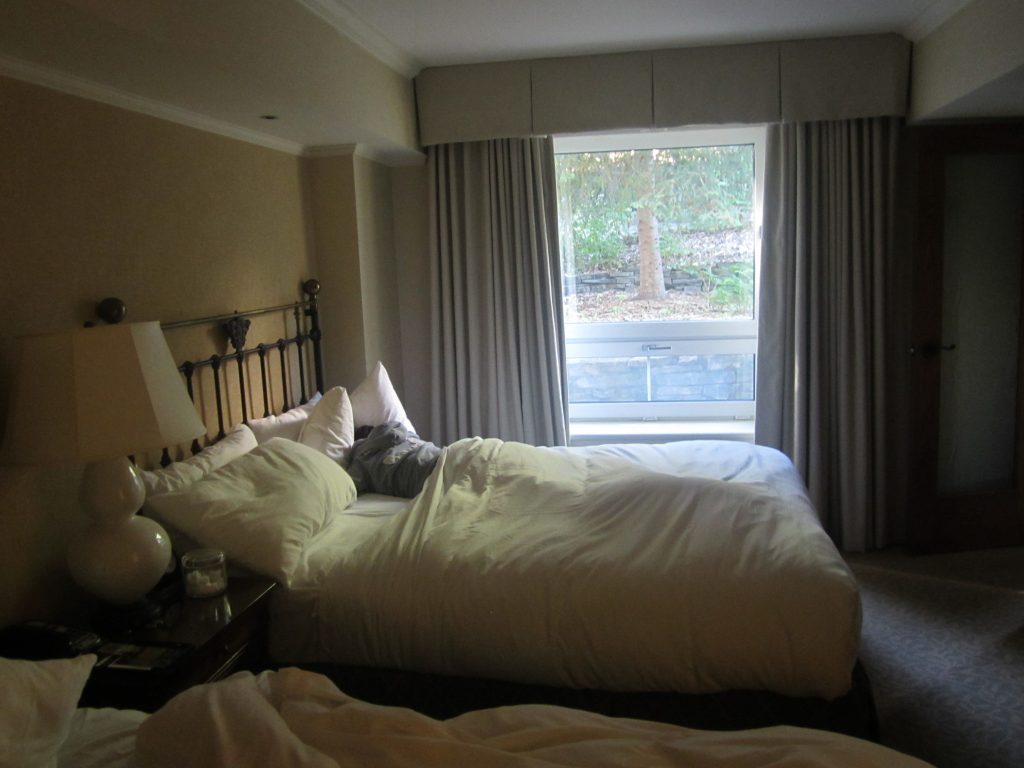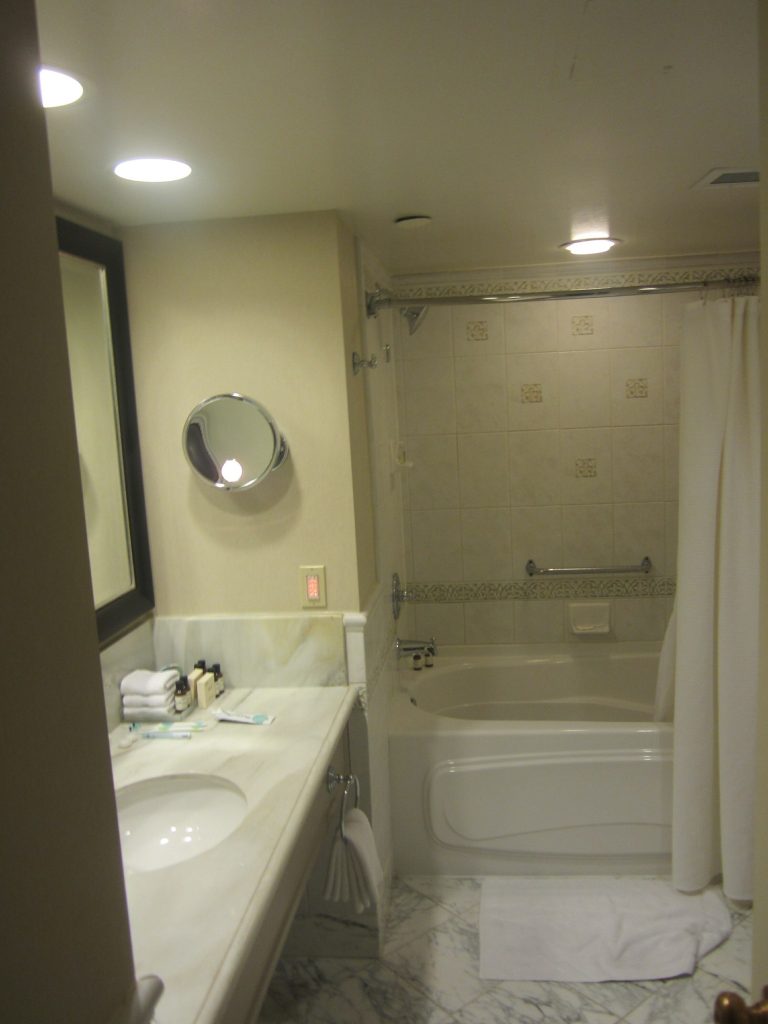 The indoor swimming pool is magnificent!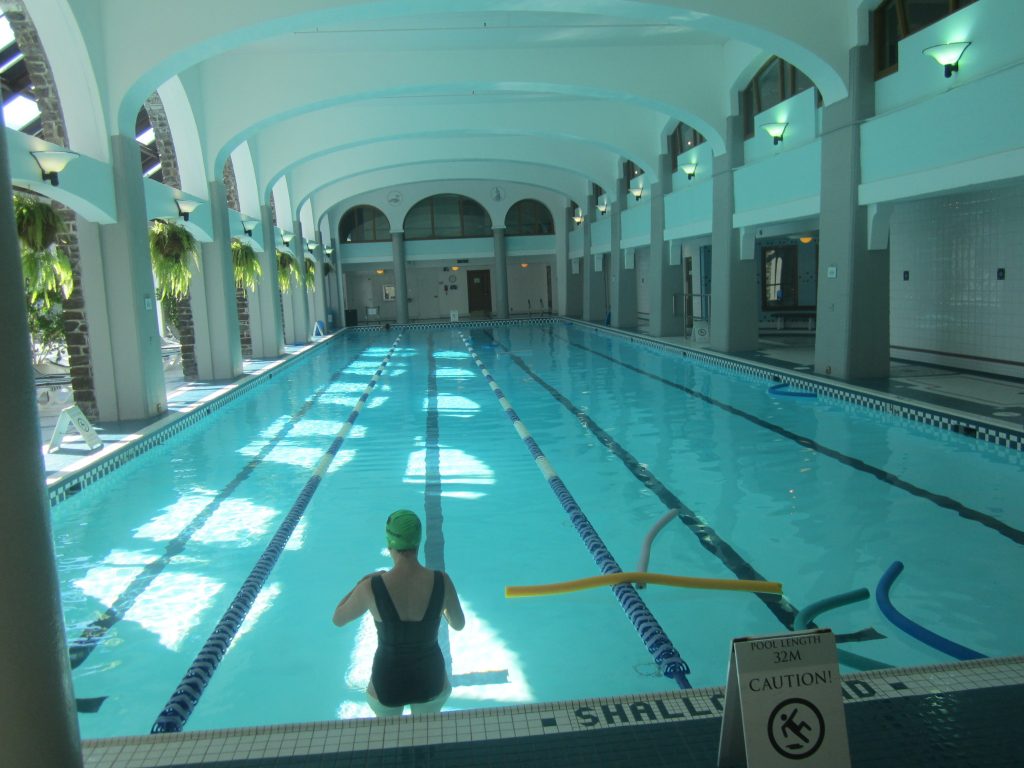 The outdoor pool is considerably smaller but very nice, so lovely with all the trees and mountains around it.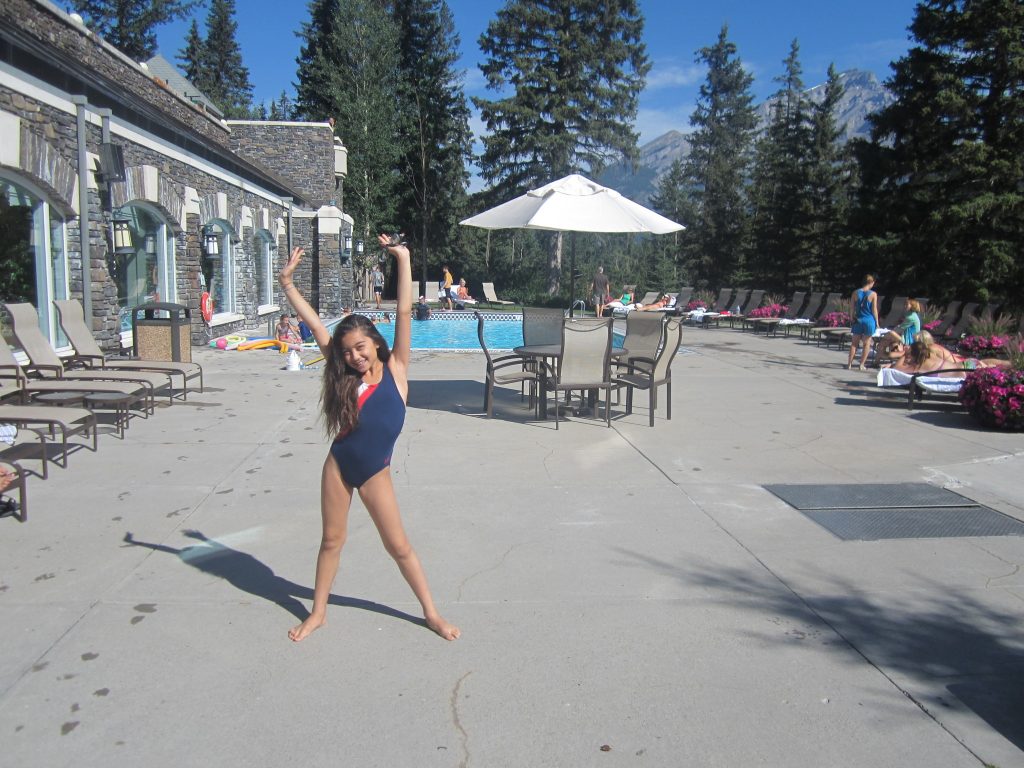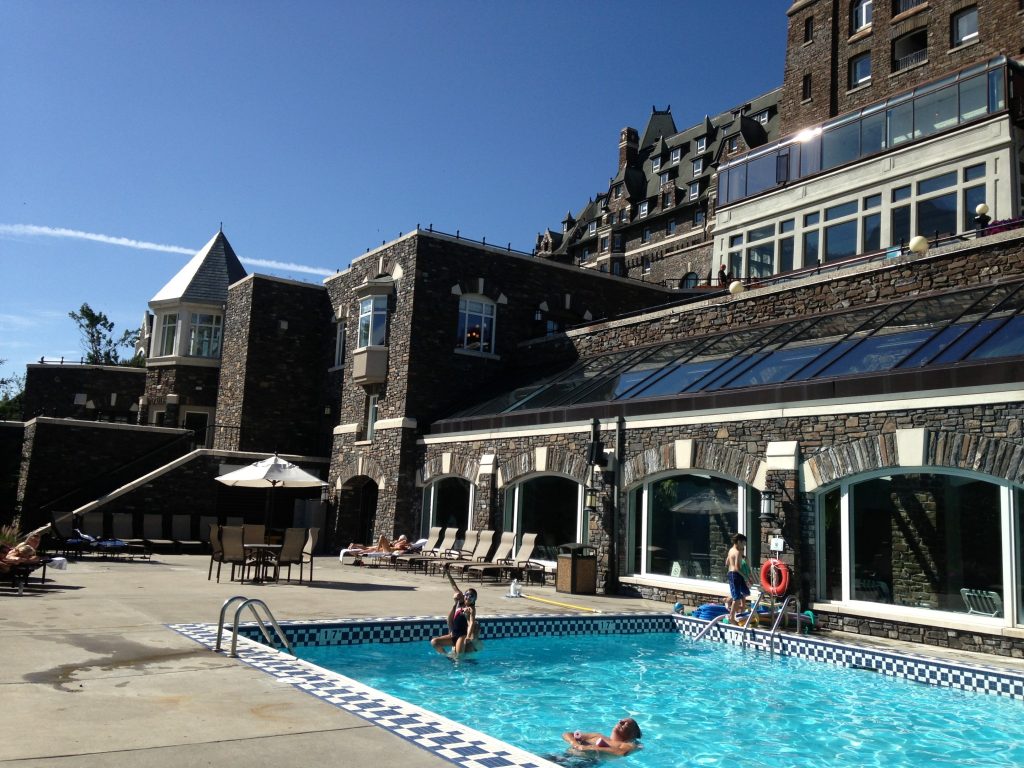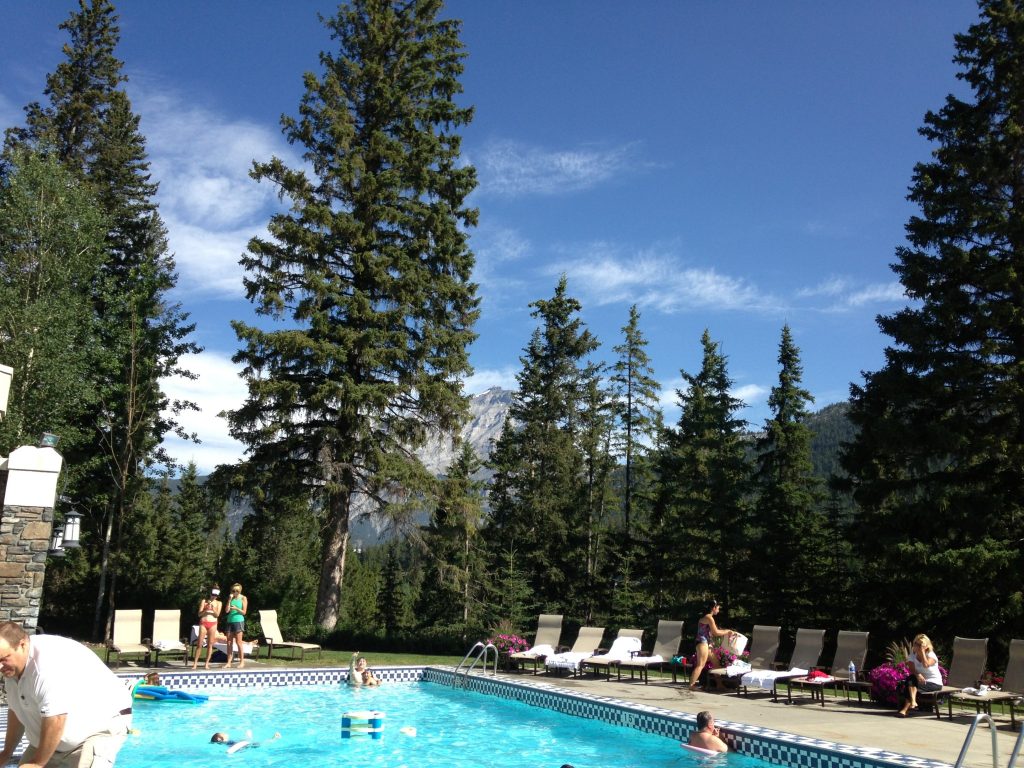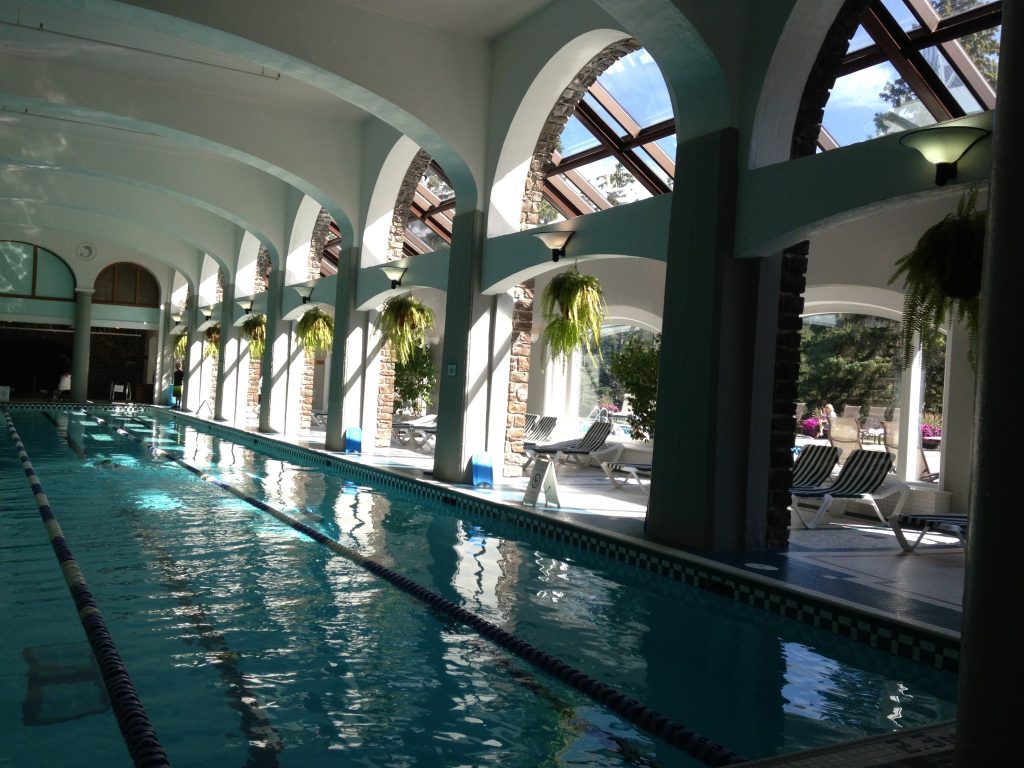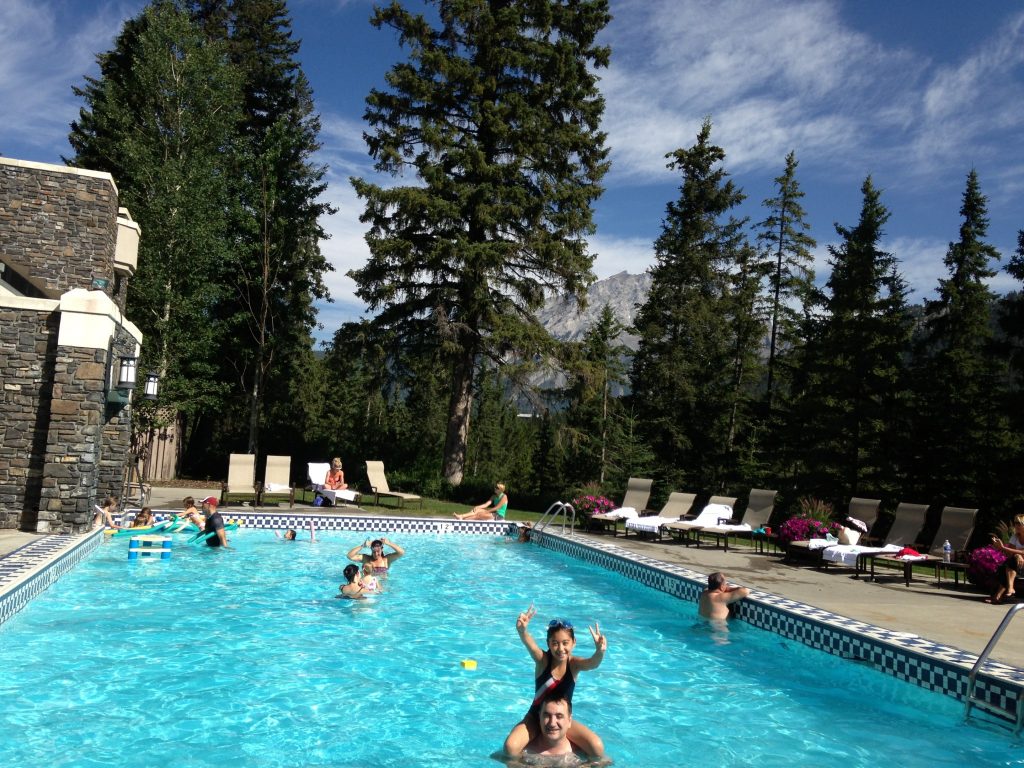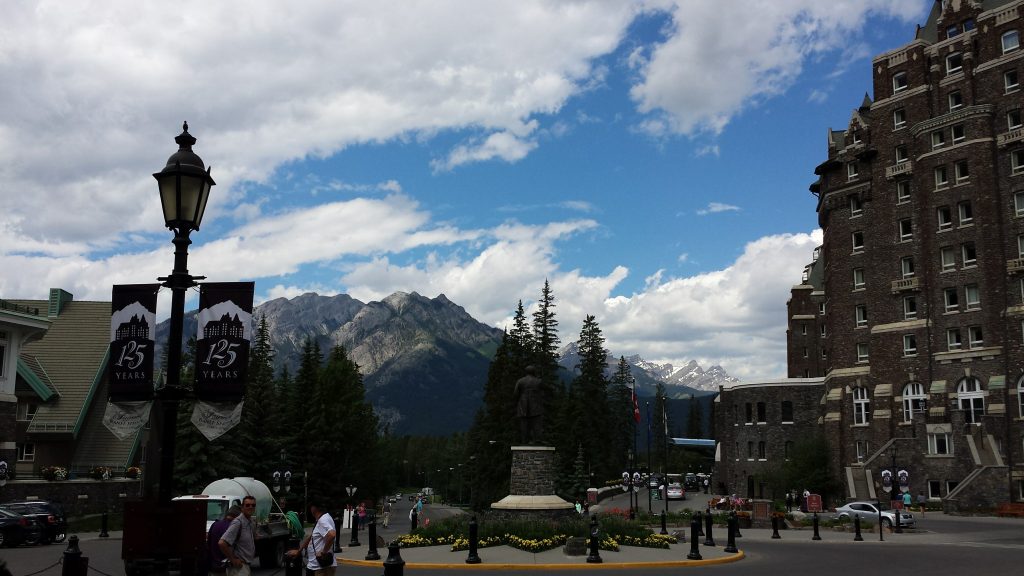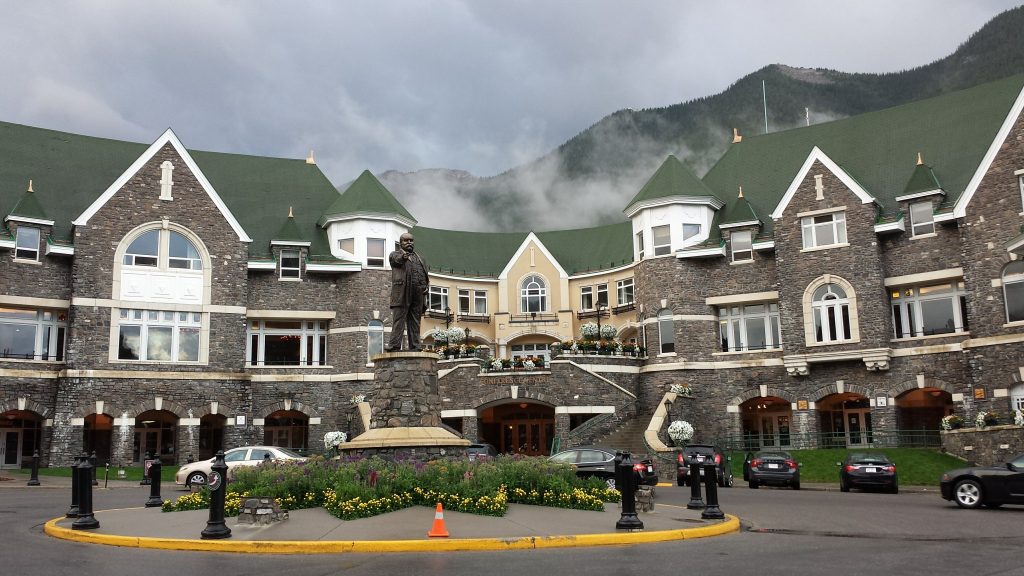 First one we see. I think it's an elk. Or a deer. Or a moose. How in the hell am I supposed to distinguish among these things, I always lived in a city! Whatever it was, it was very impressive! There will be more…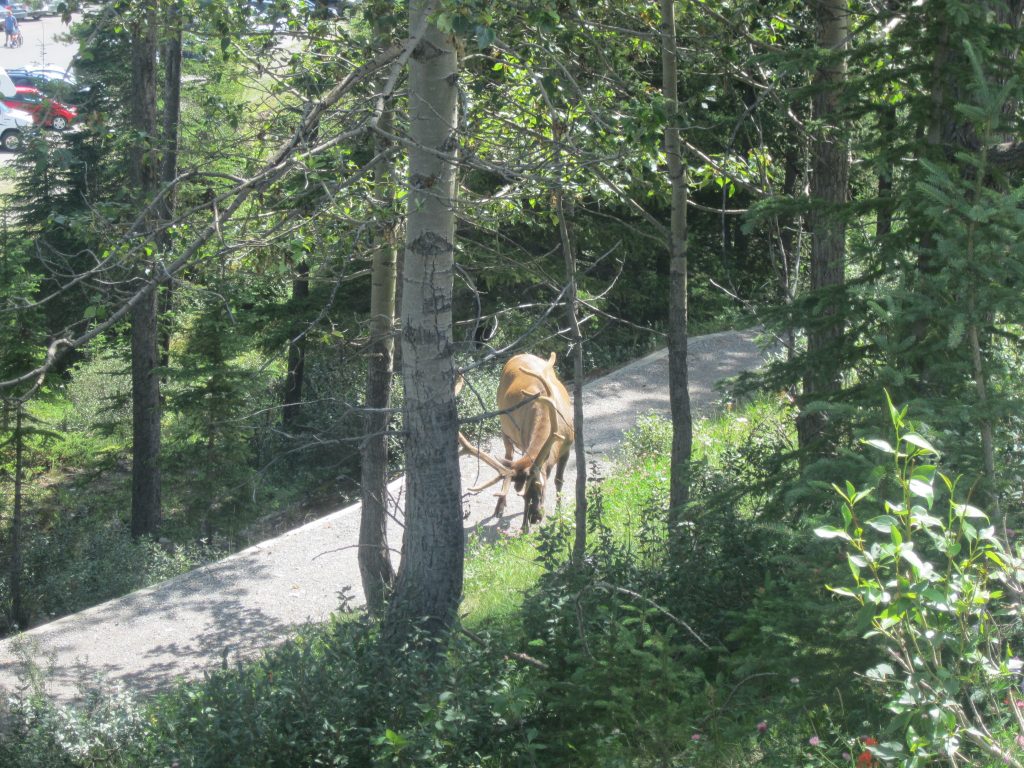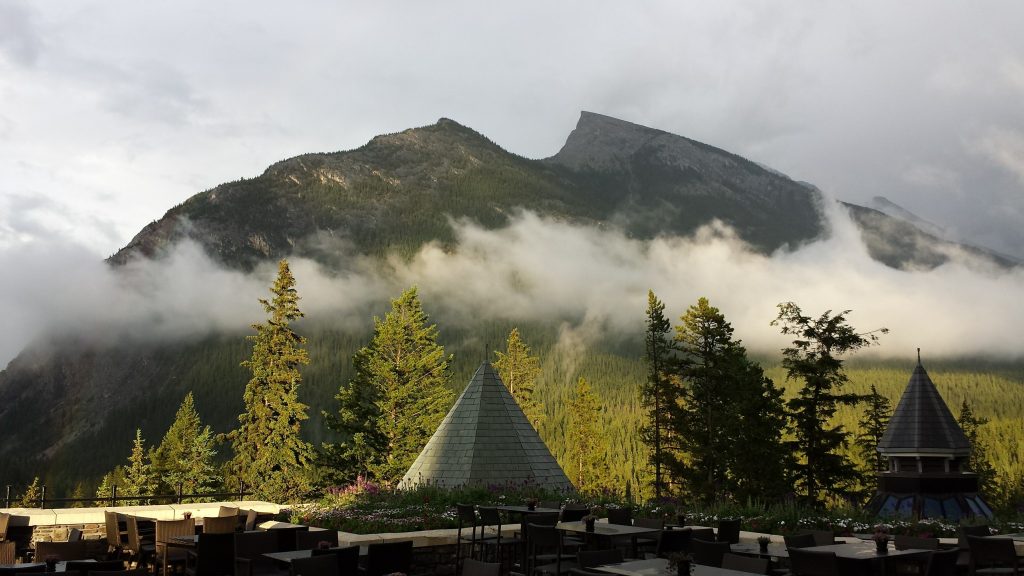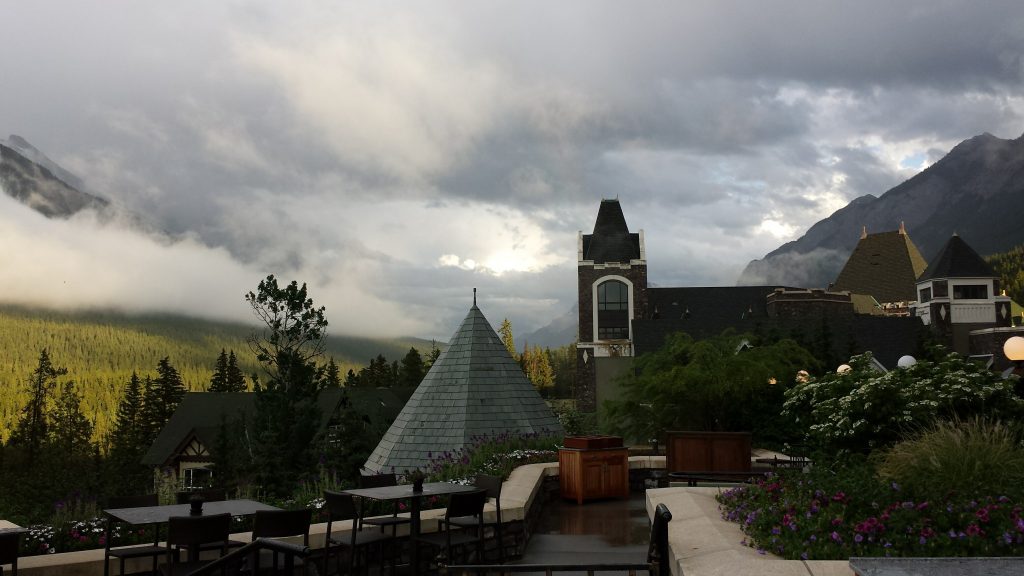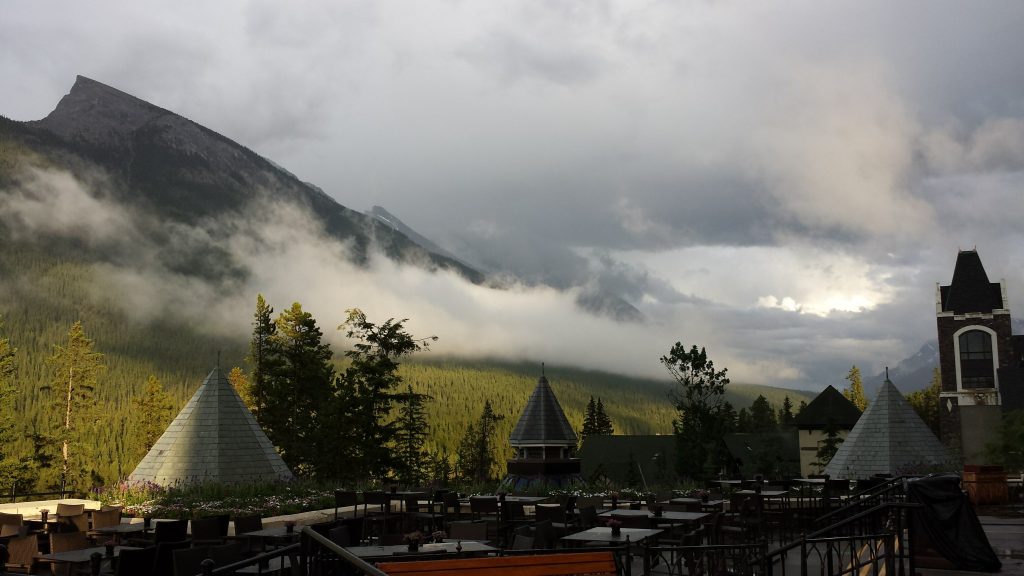 I told you there would be more….This looks like a deer…I think.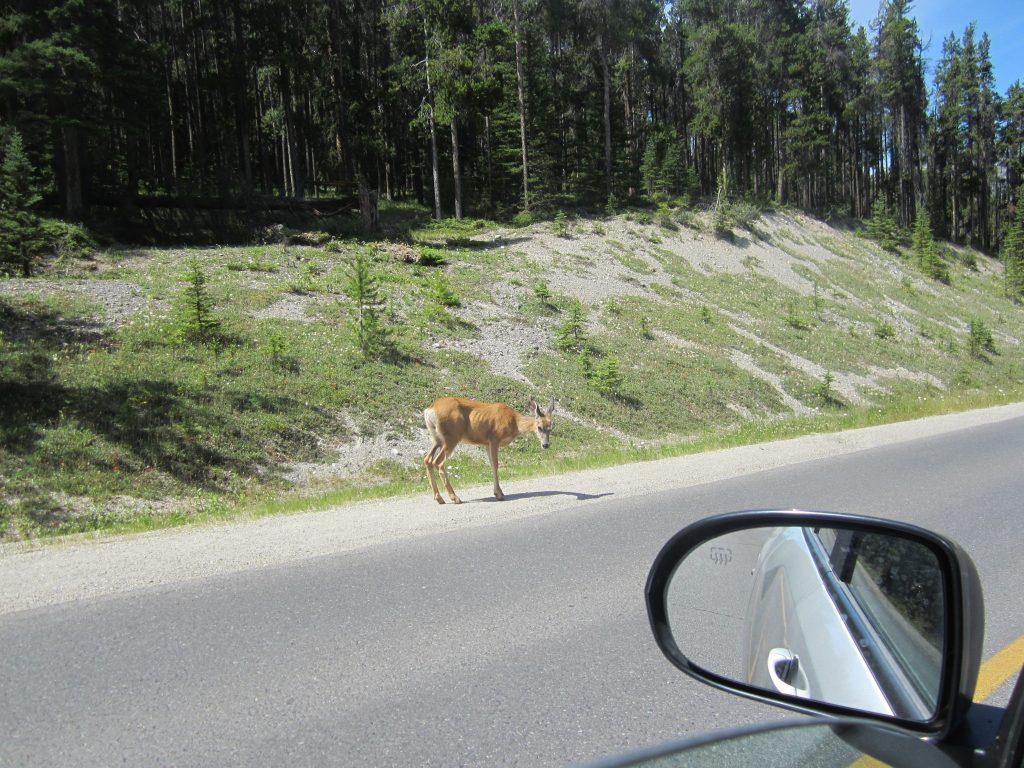 We visited the Banff Hot Springs. Supposedly hot mineral water is involved. Looked like a tourist trap to us so we did not pay to get in, just took a few photos and we were off to the next destination. What cheapskates!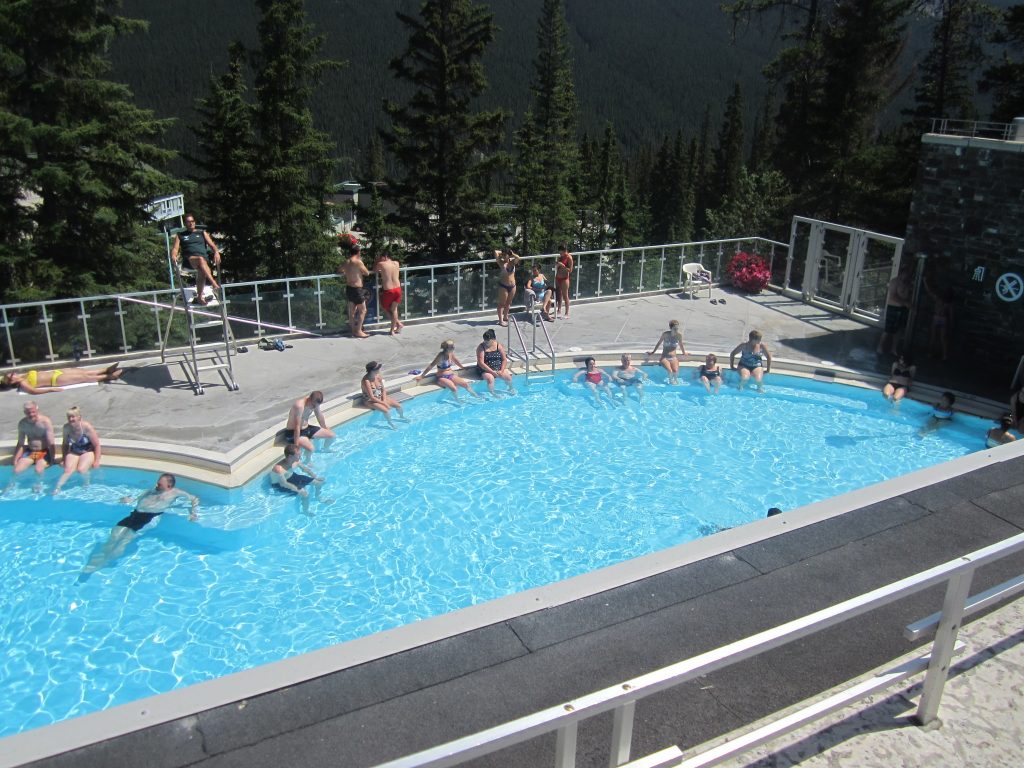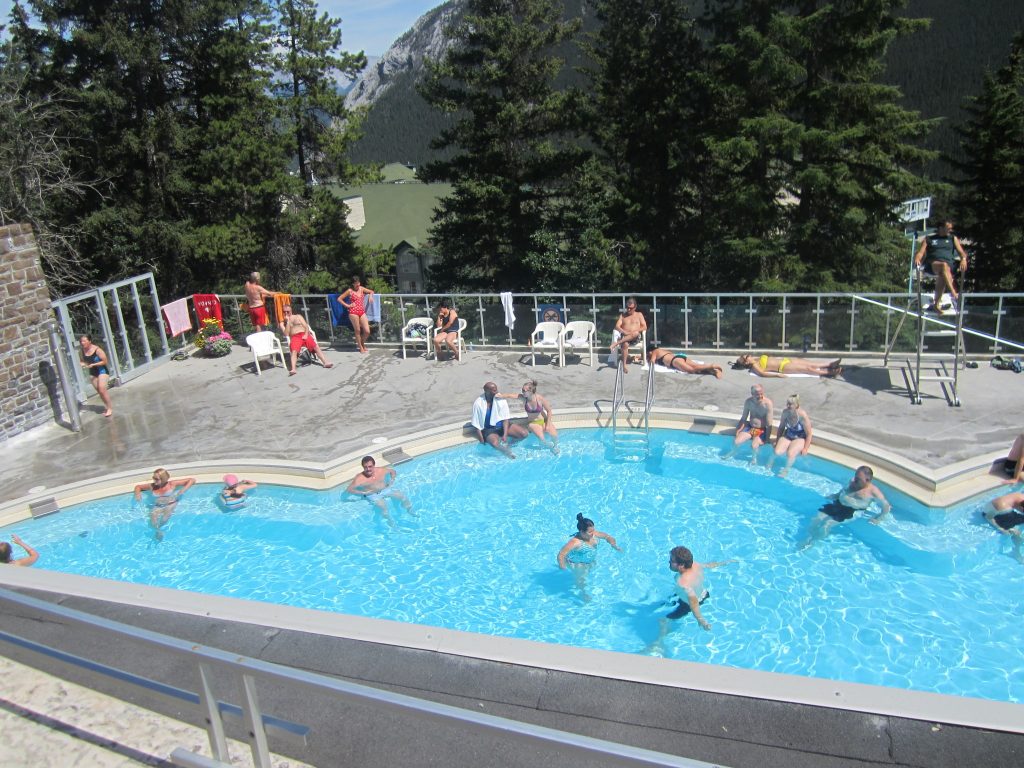 We stopped at a tiny burger place in town owned by Greeks. Food is amazing.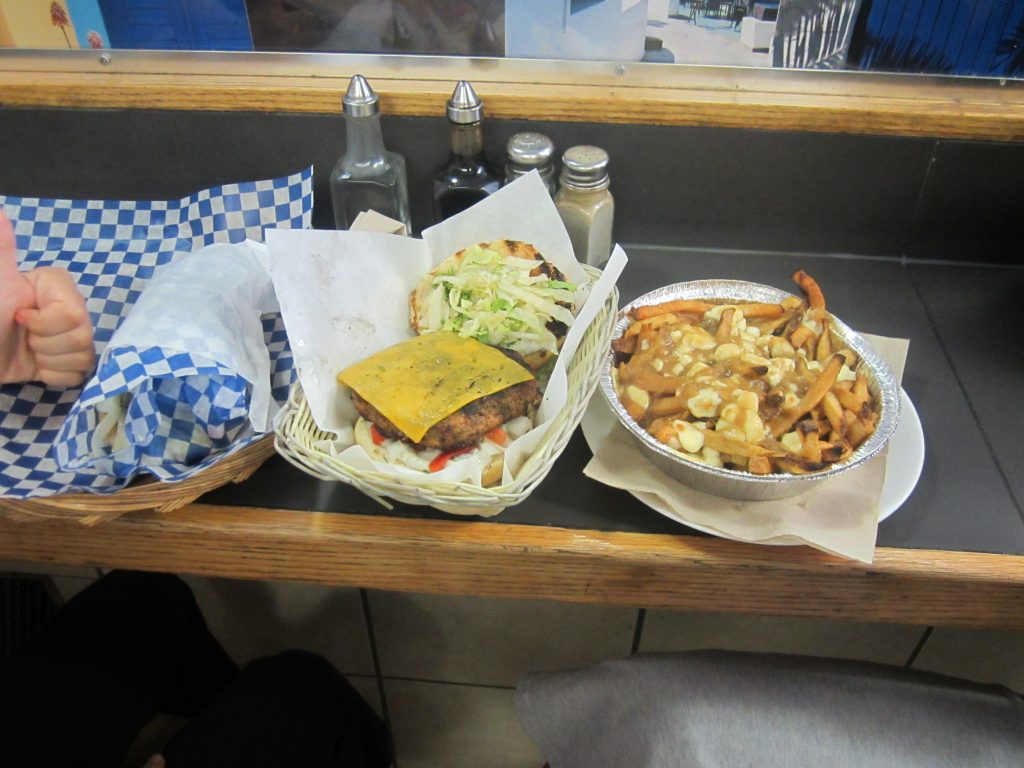 Then we just went hiking…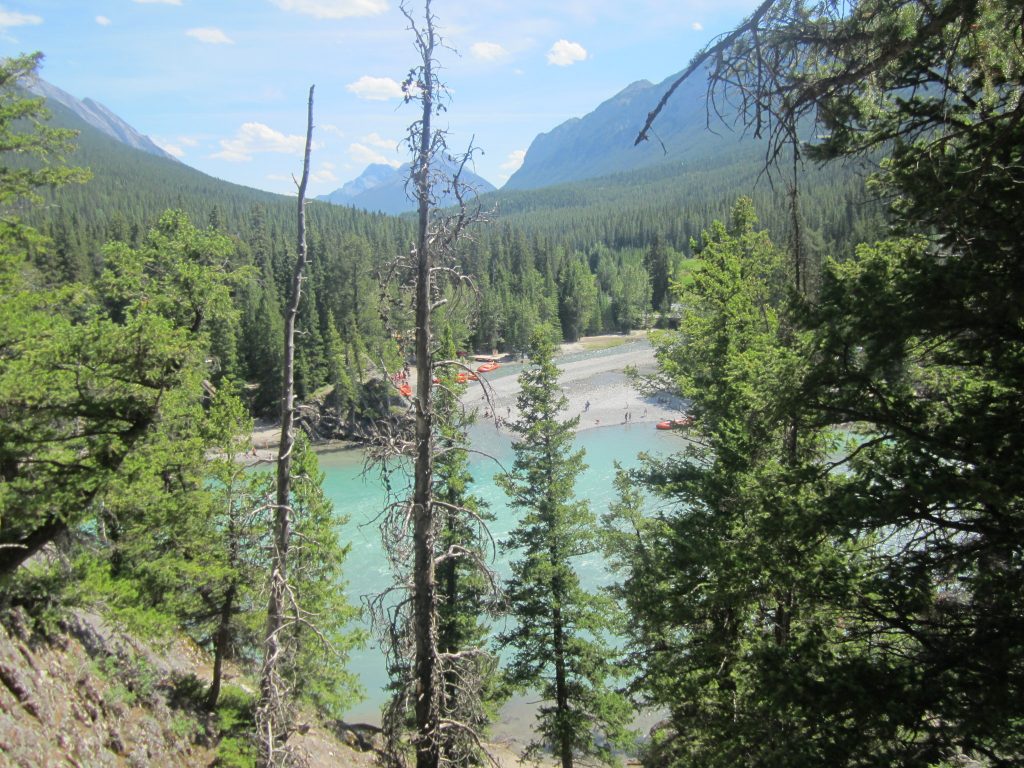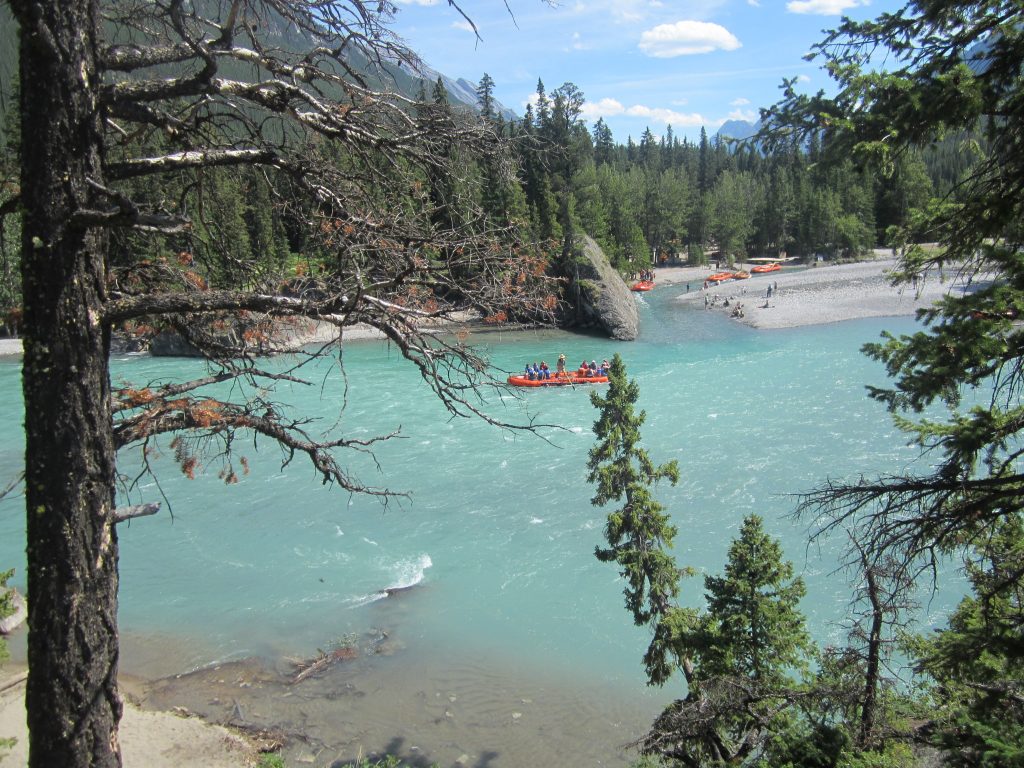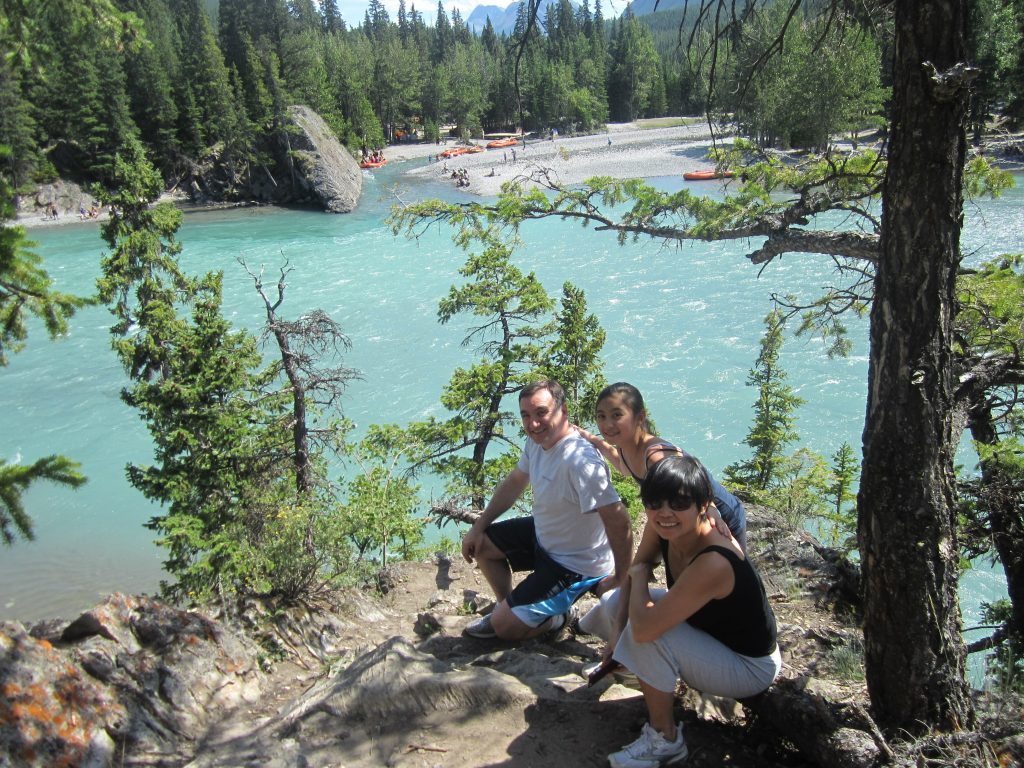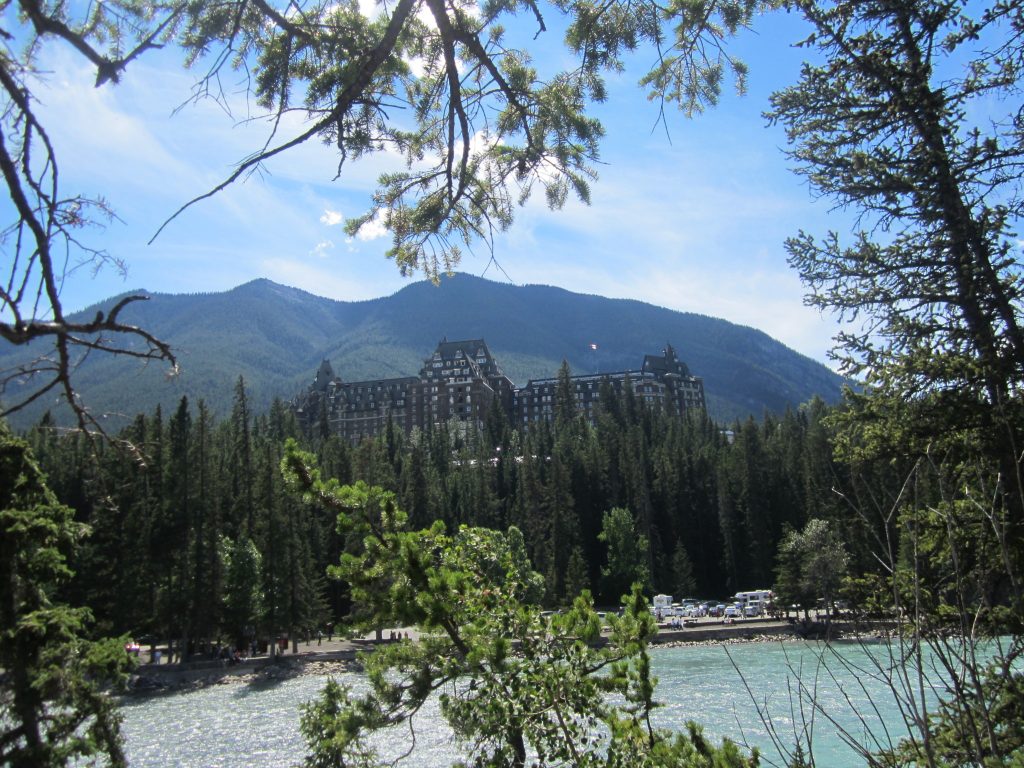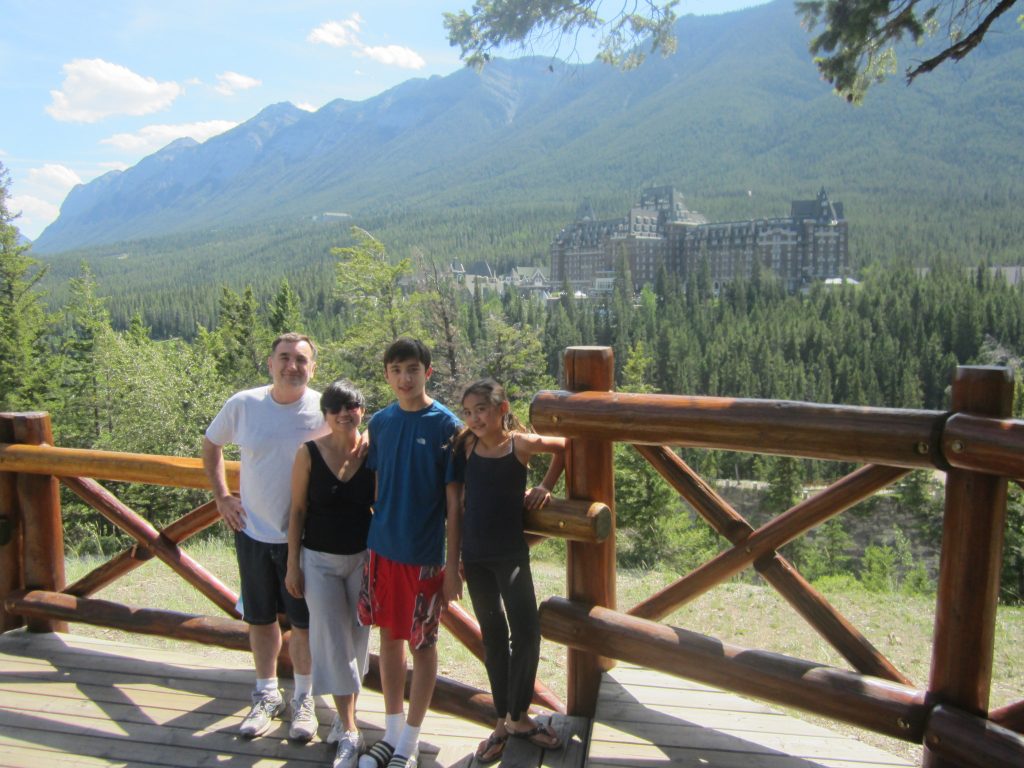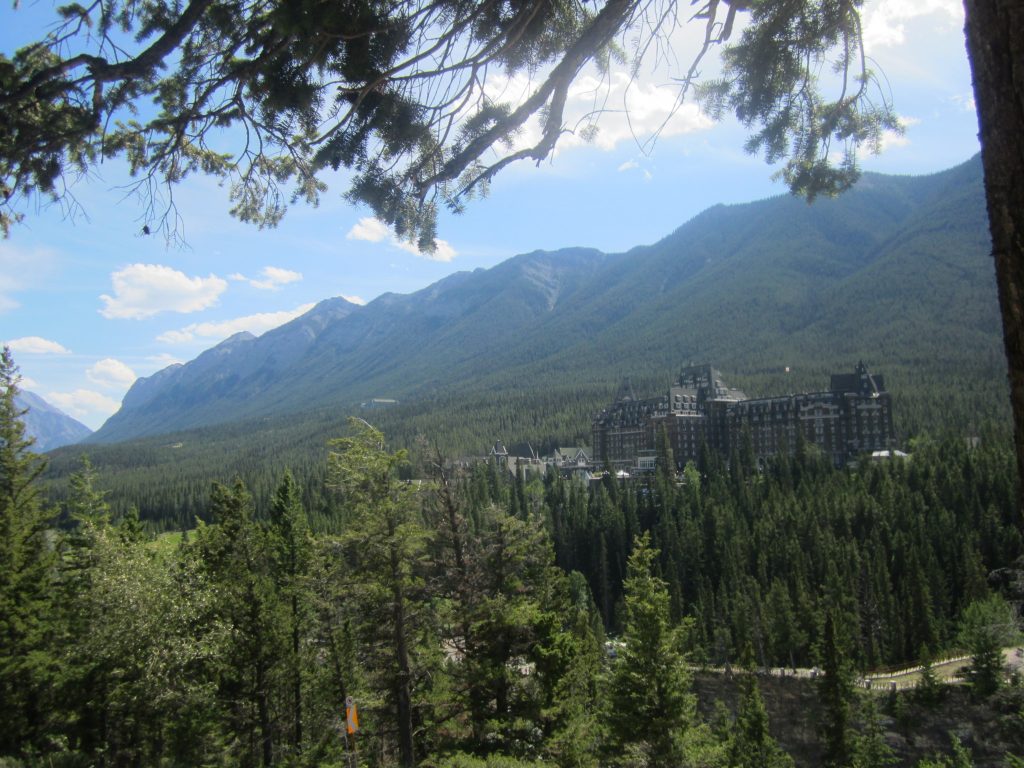 We came back exhausted and we went to the hotel's small activity for guests involving cooking some white stuff (not cocaine) while Mrs. TBB had her treatment at the Spa. Yep, annual benefit for FPC Elites, please don't judge, she leaves a good tip!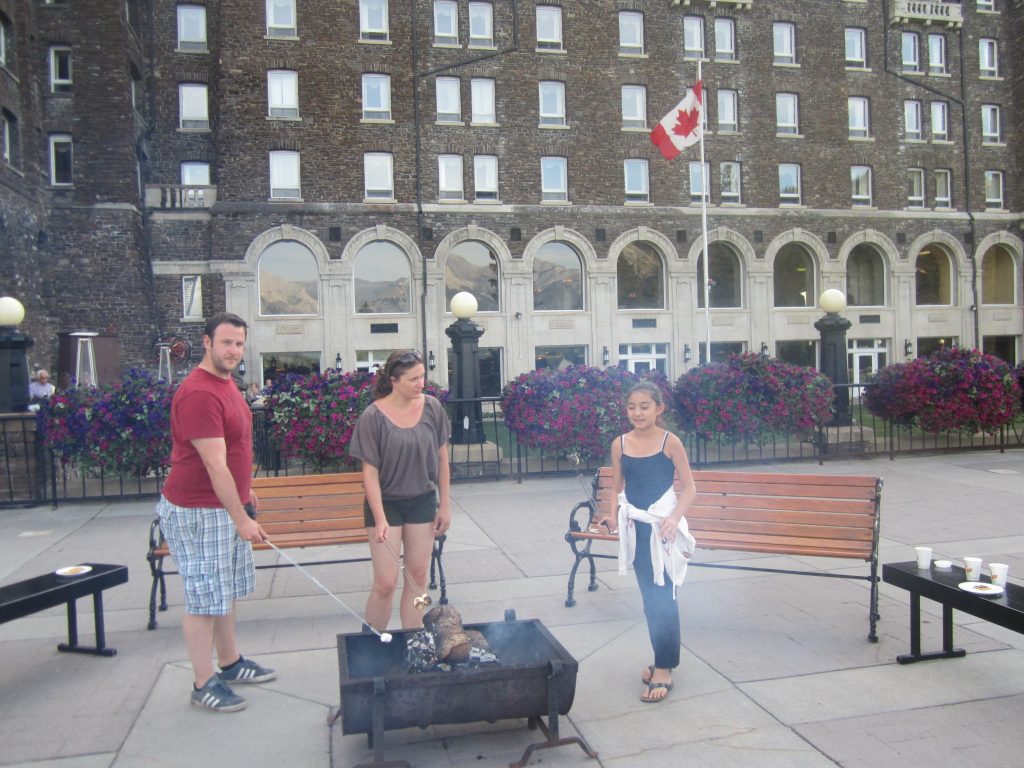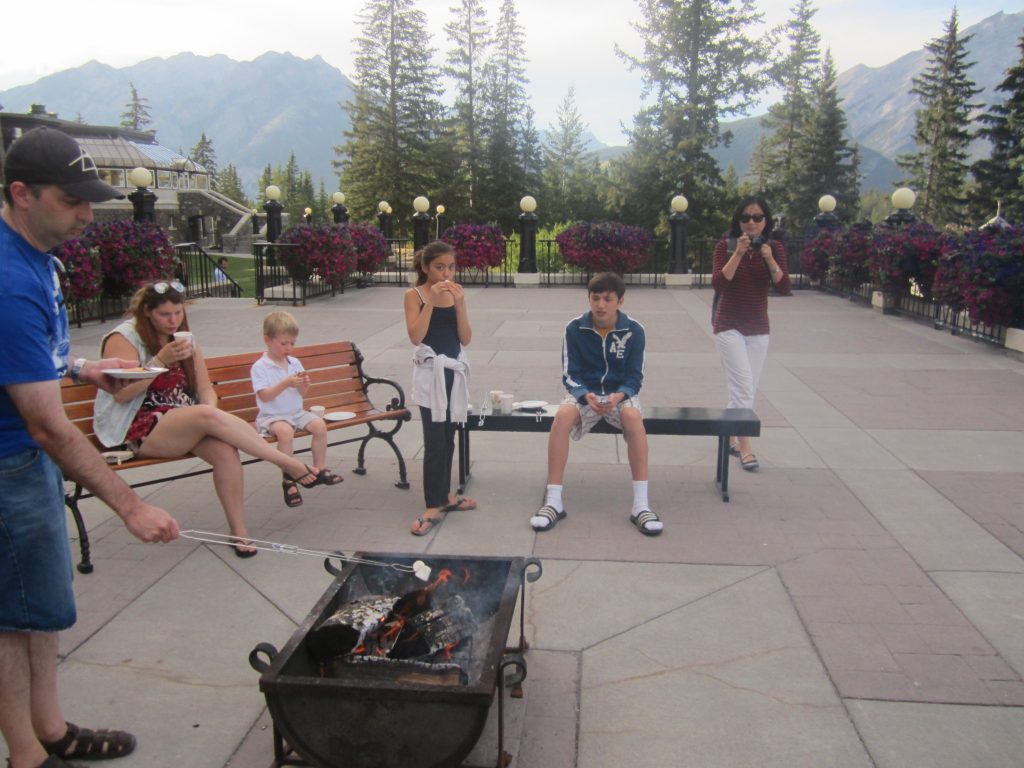 More pictures of the hotel…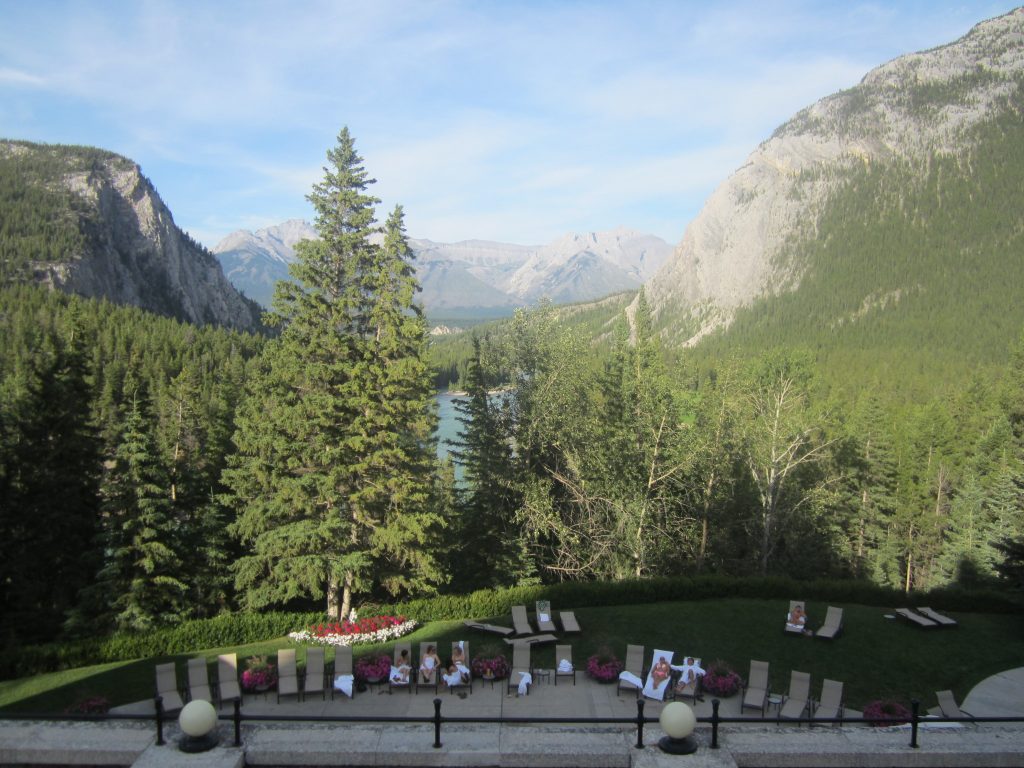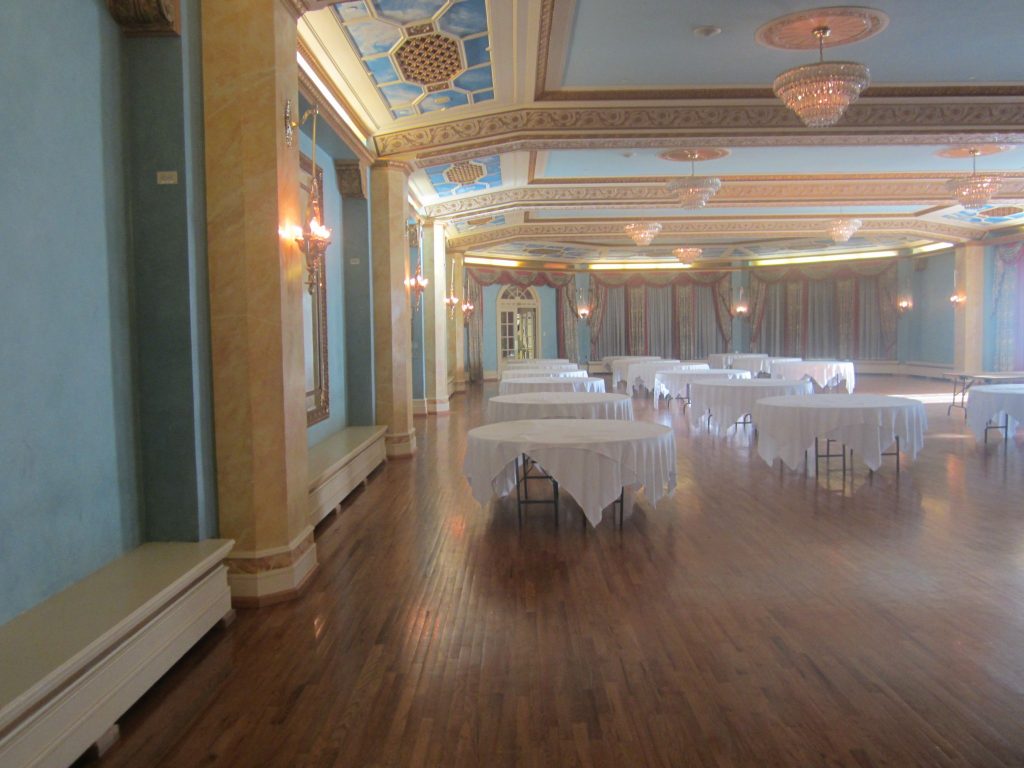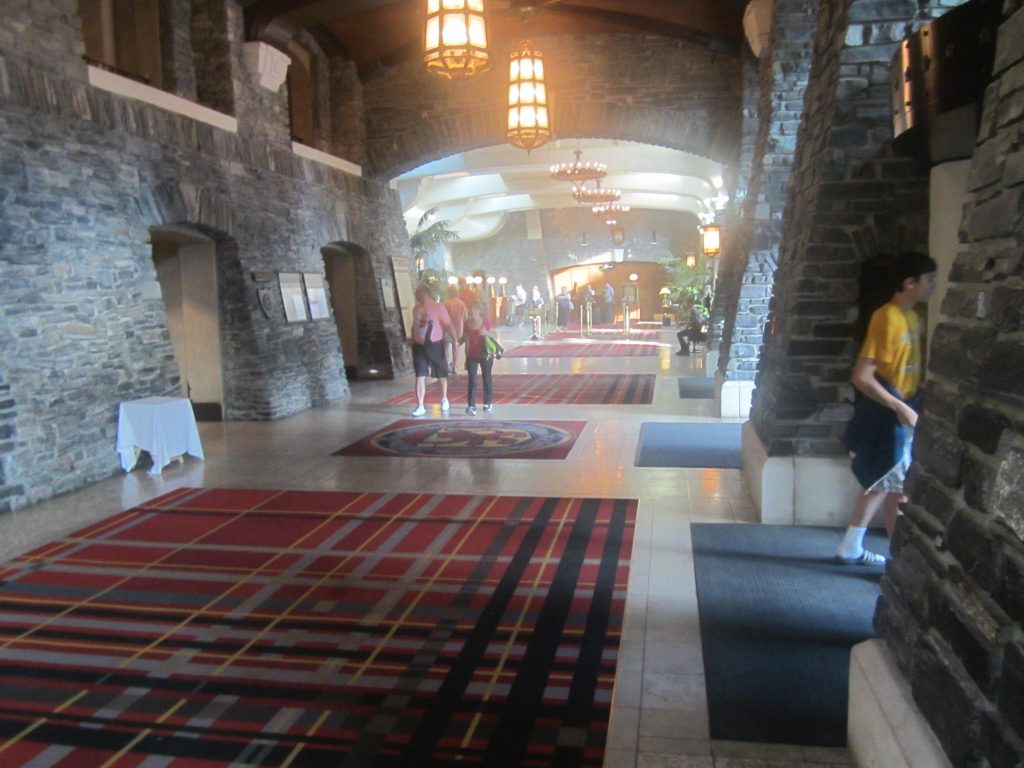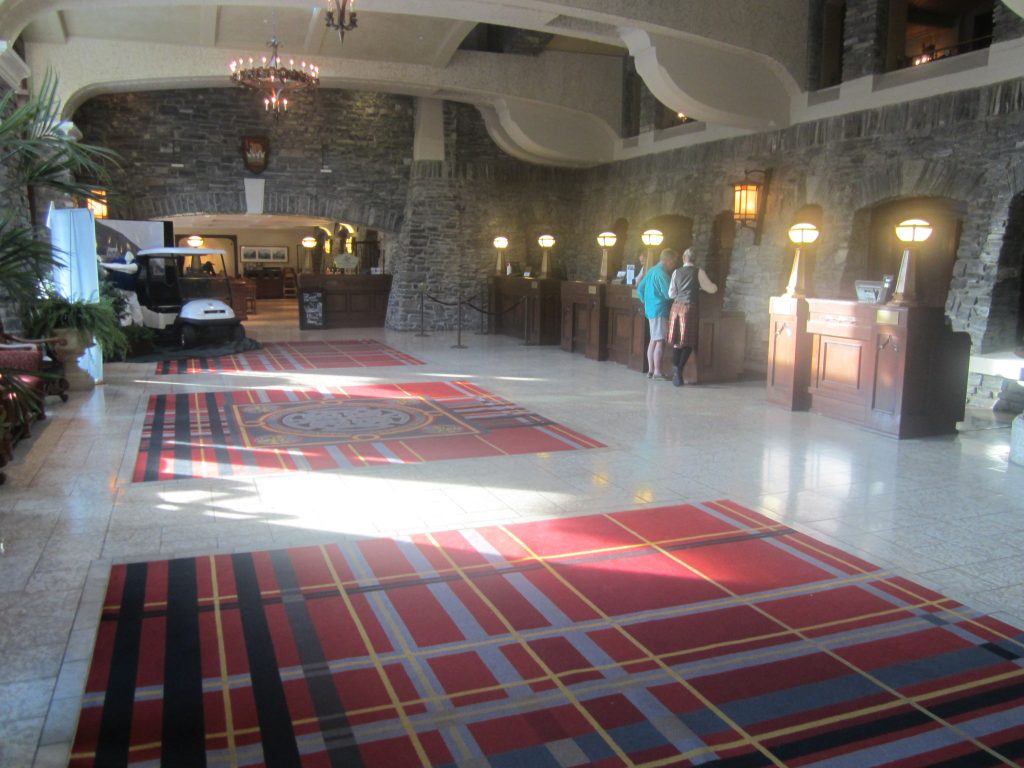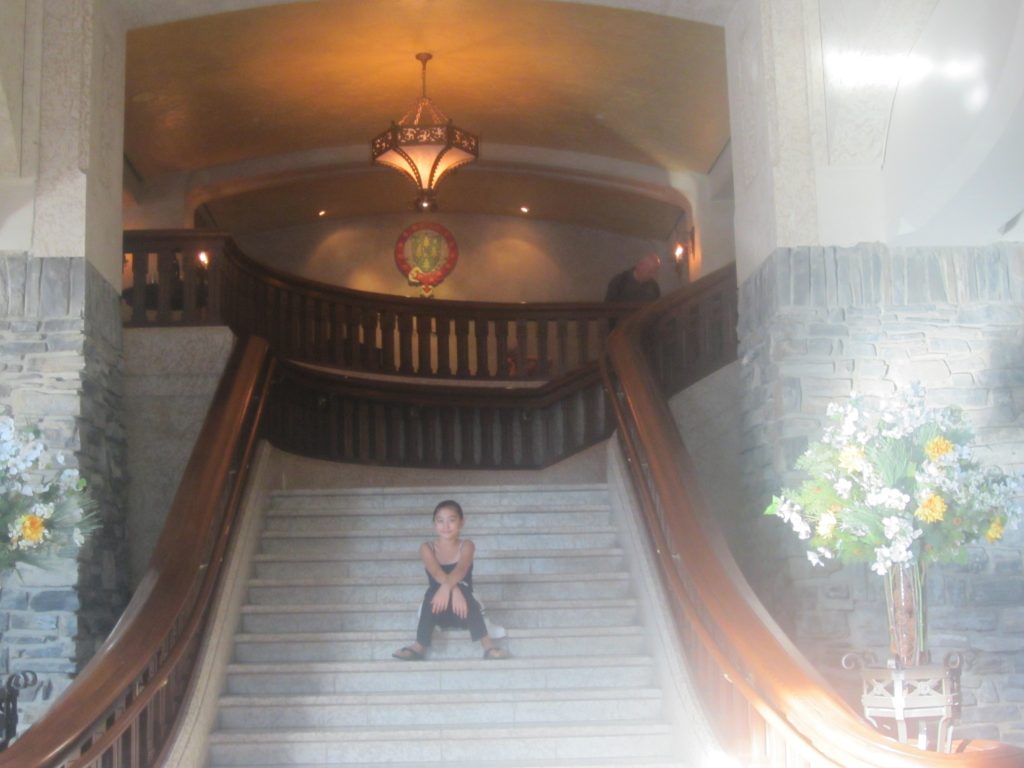 I think we ate at the hotel again…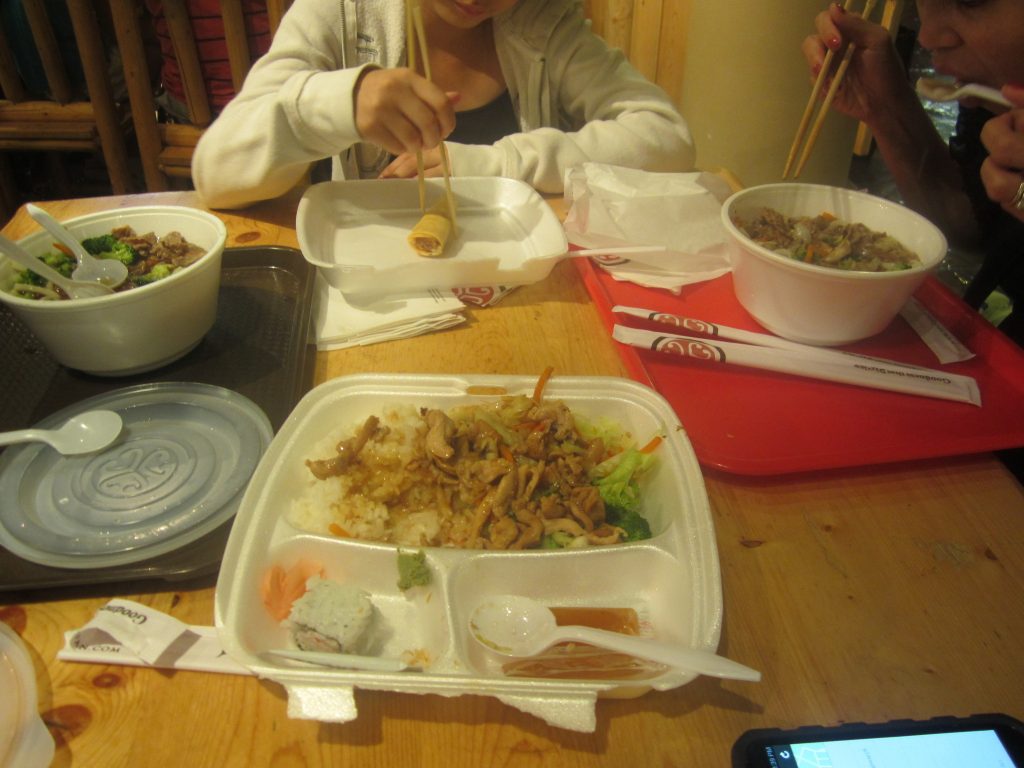 Woke up early to take some sun rays in…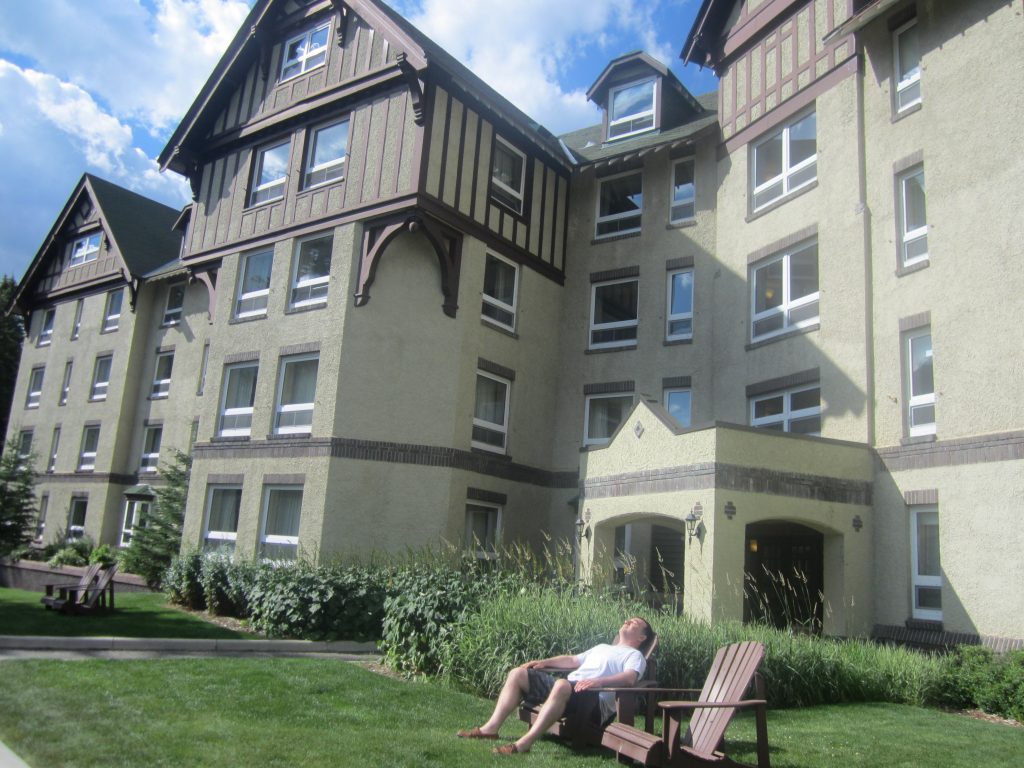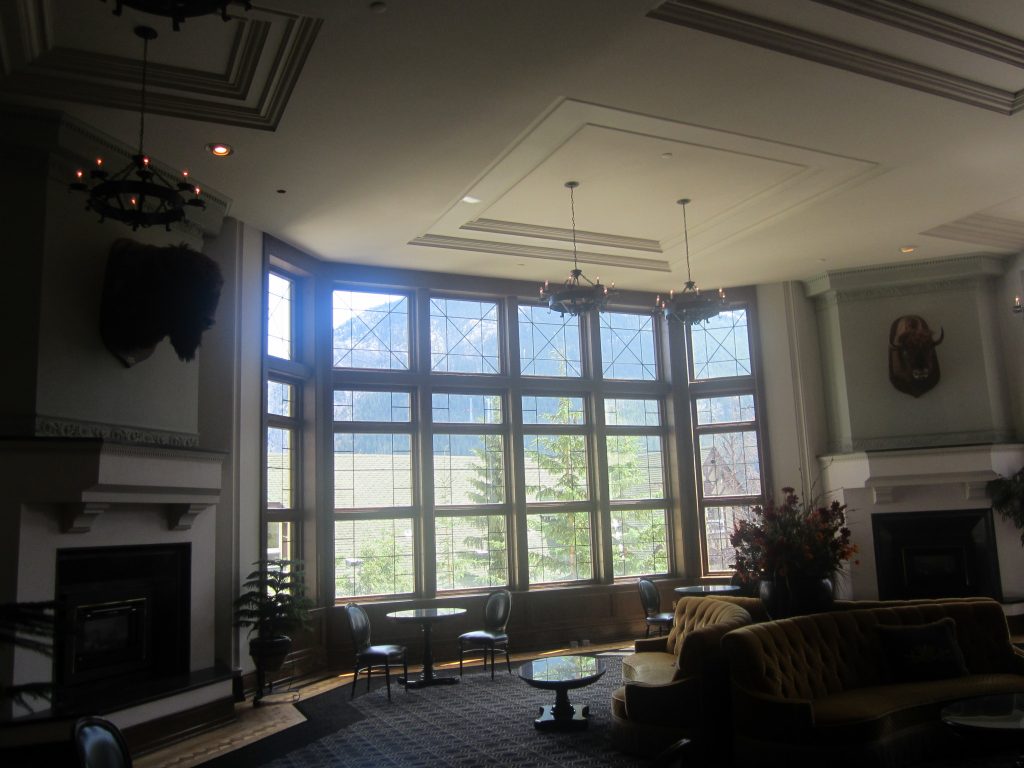 After an awesome breakfast we checked out early in the morning.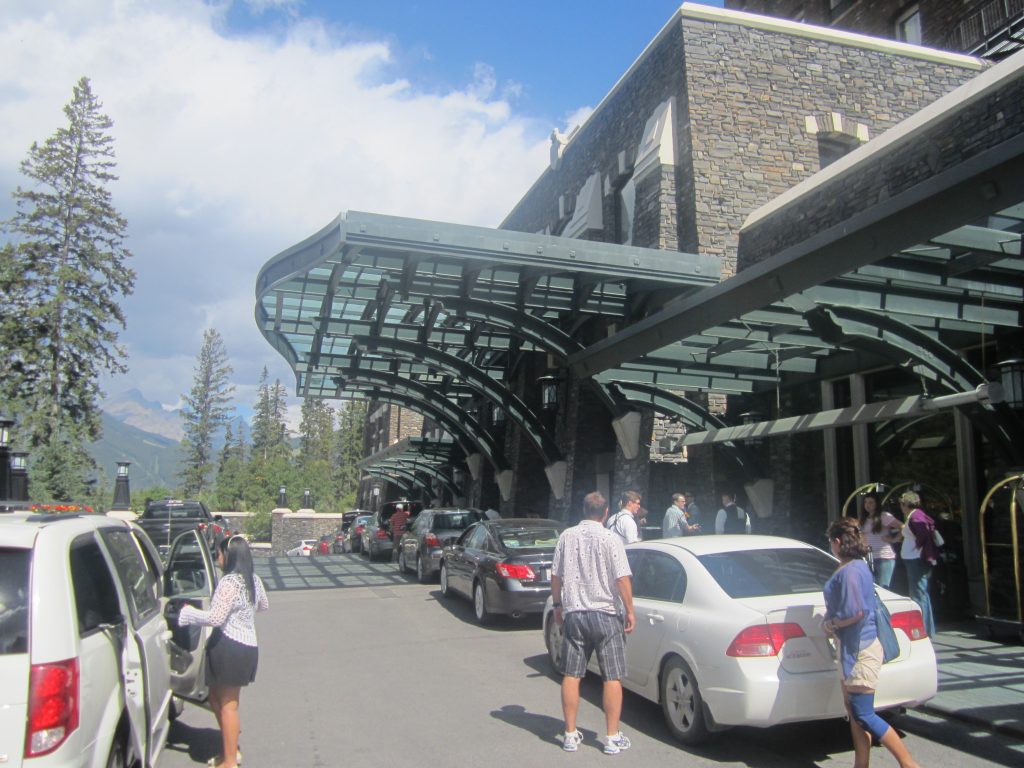 So we can go hiking again, hooray!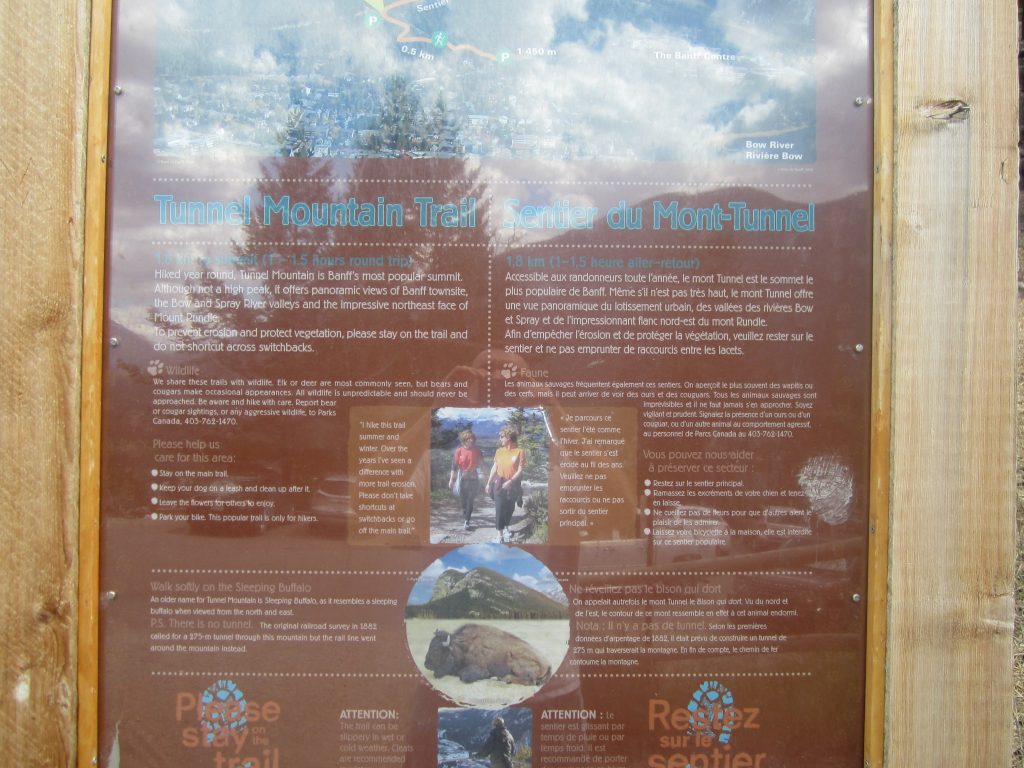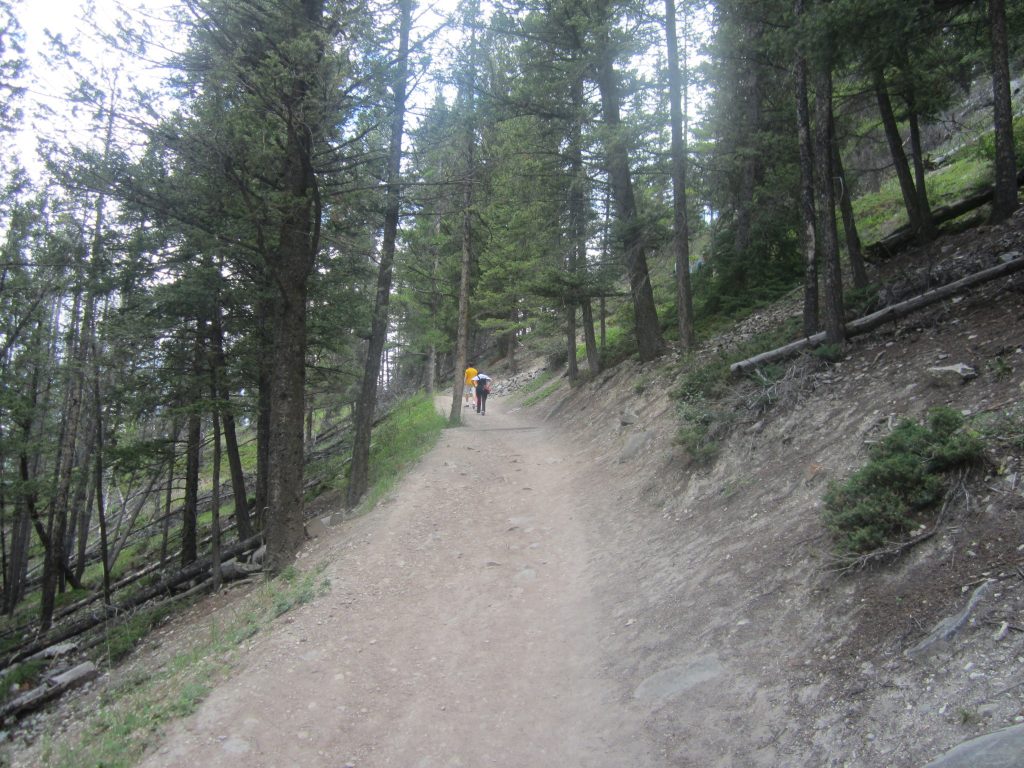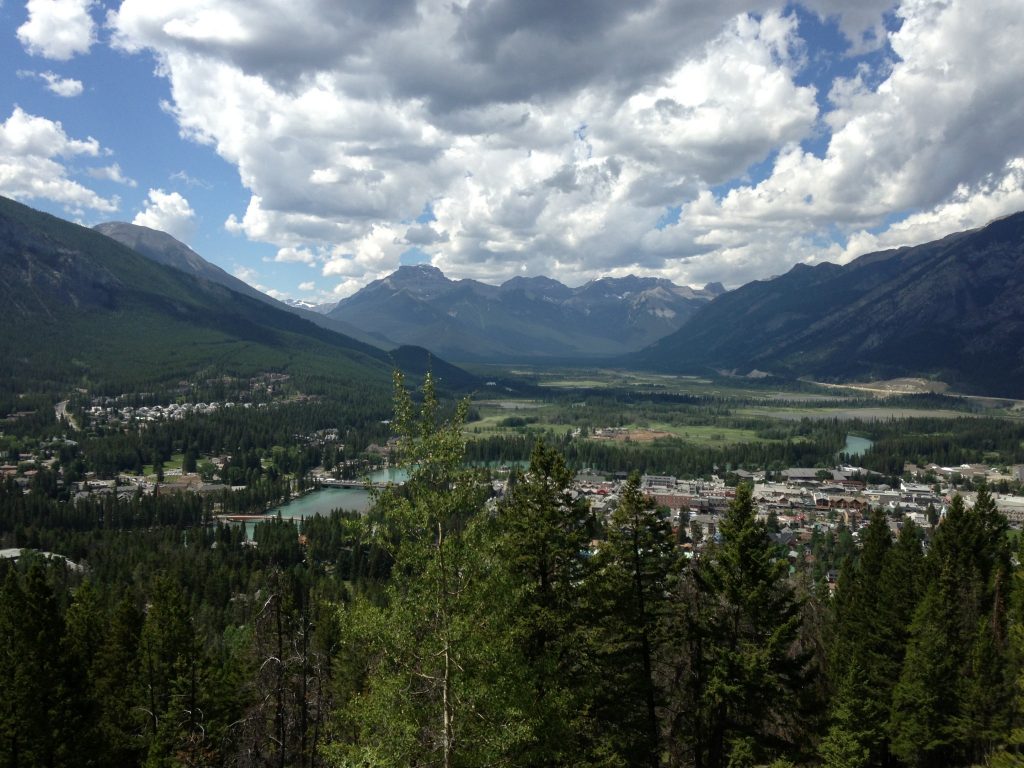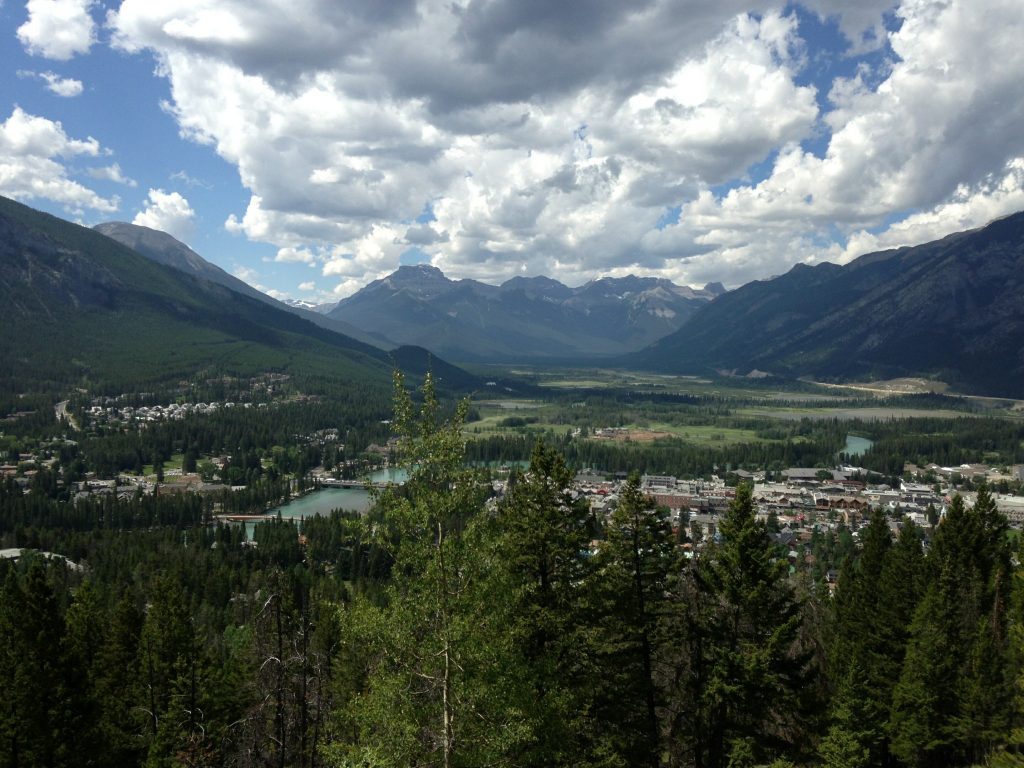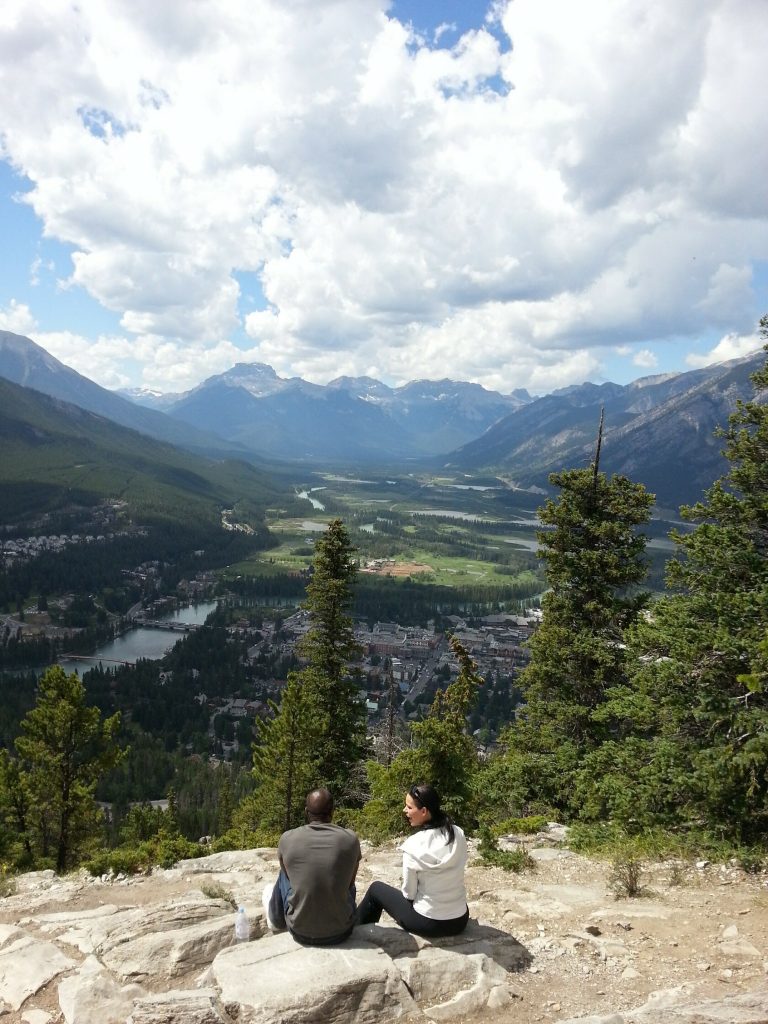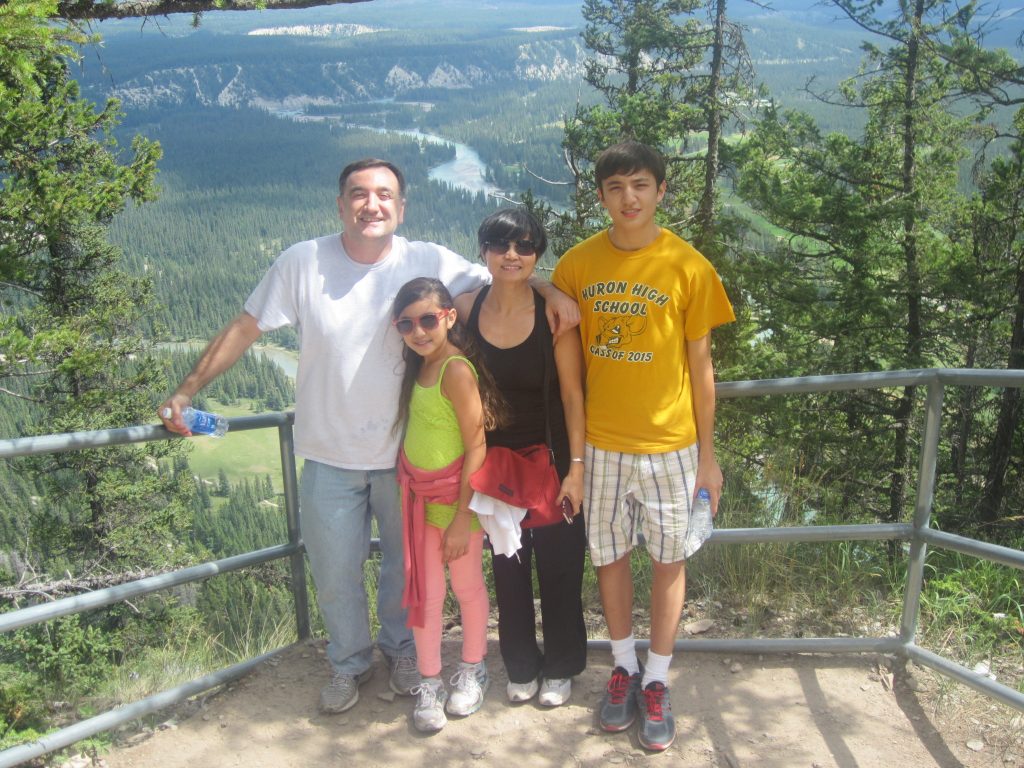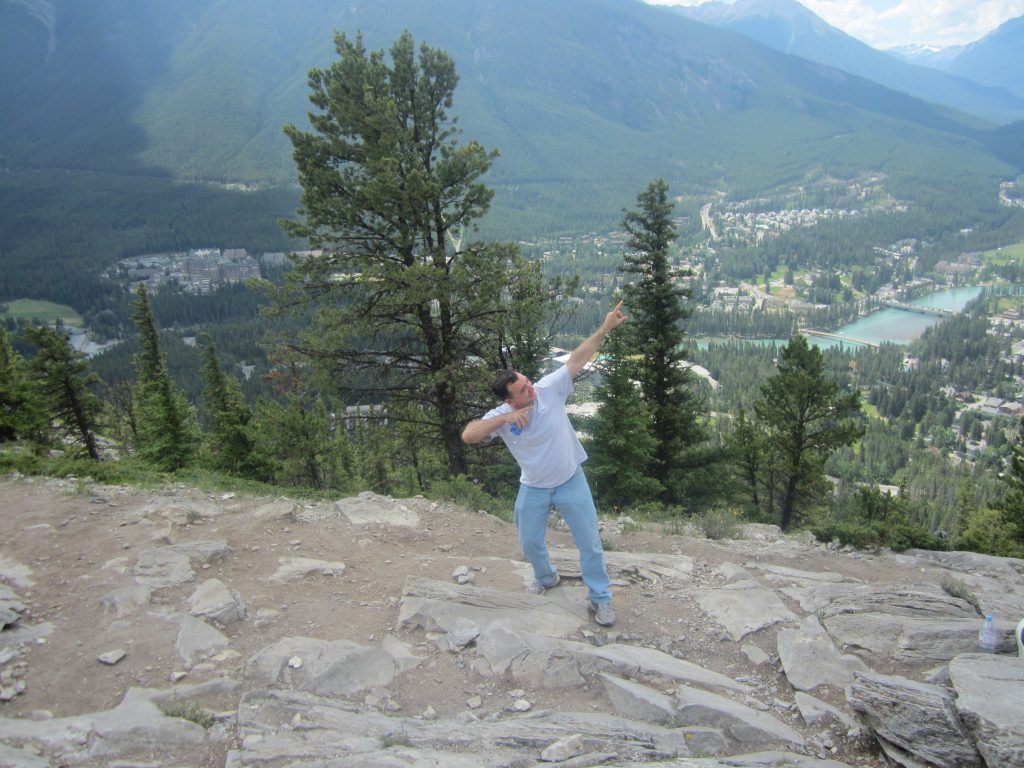 Yep, magnificent views…again! They are everywhere around you here!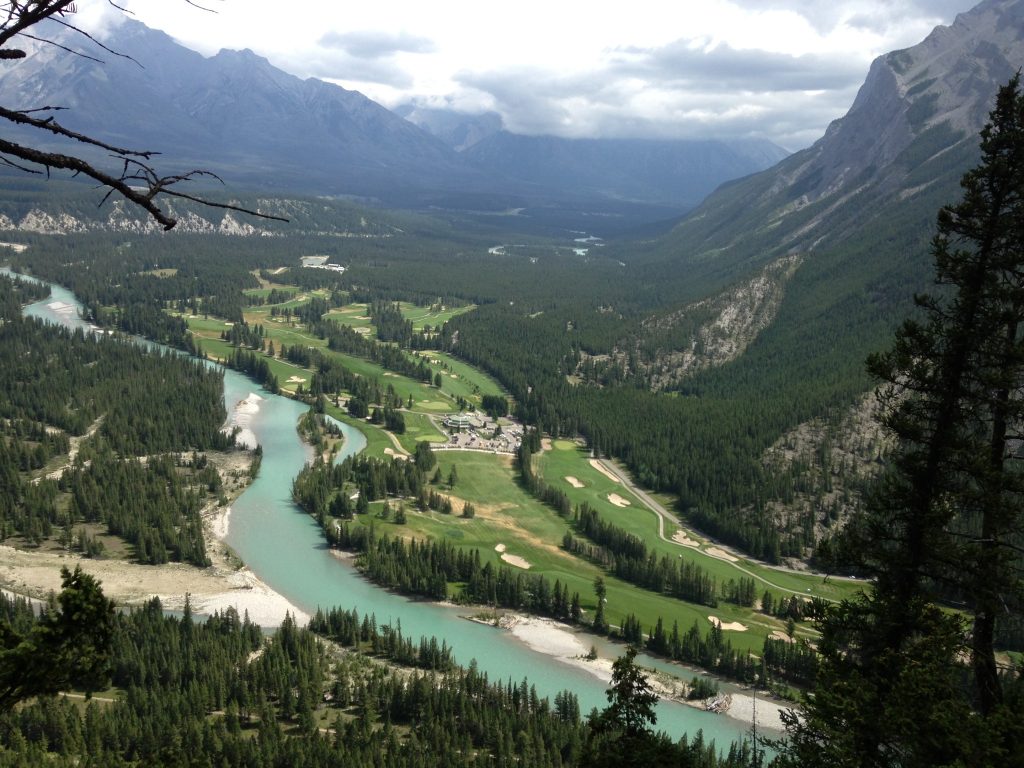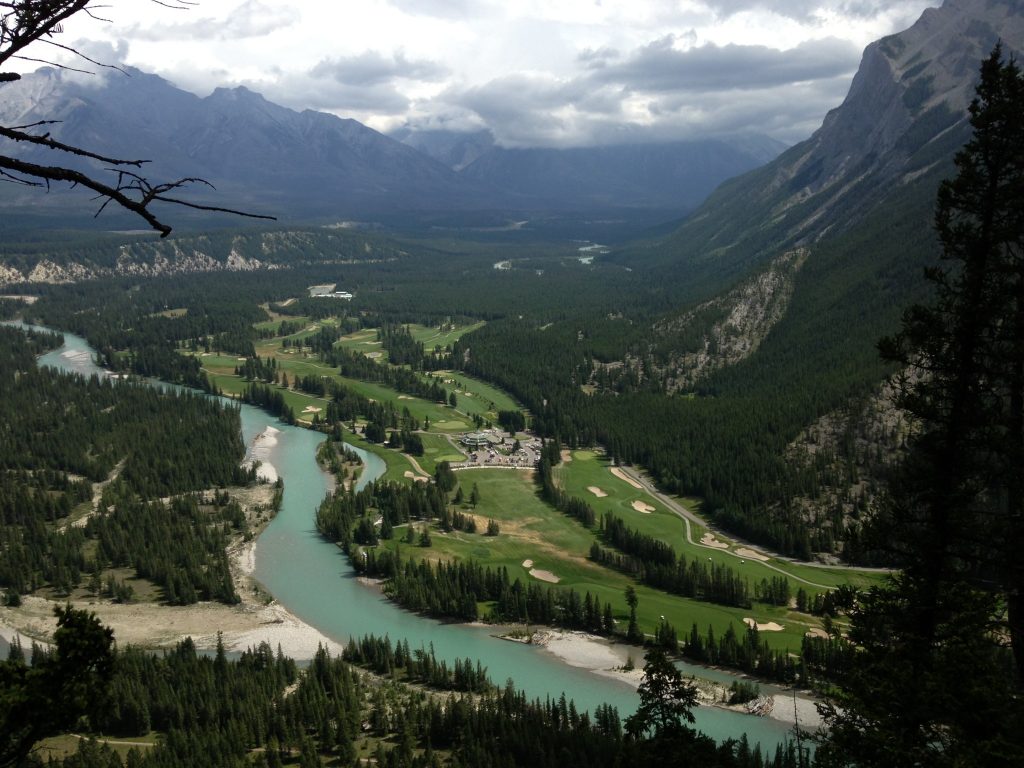 Son likes to be funny and do…weird things. I wonder whose genes he has, WTF!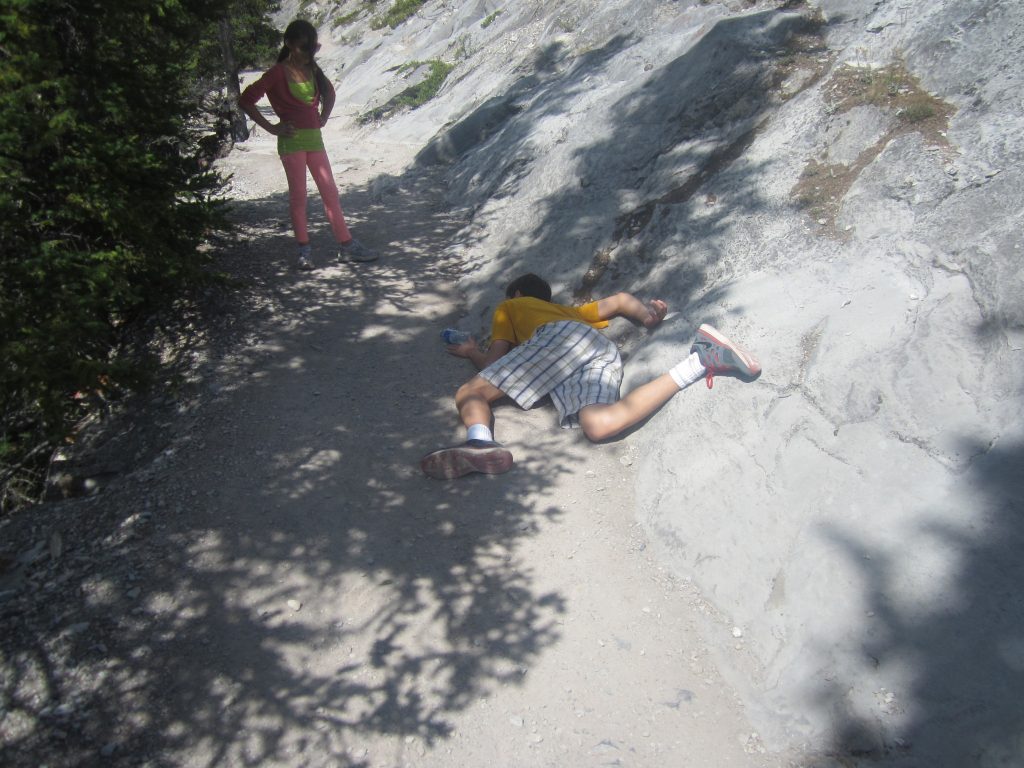 We had to back track a bit and drove east to Canmore where we stopped at a very nice pizza place to eat.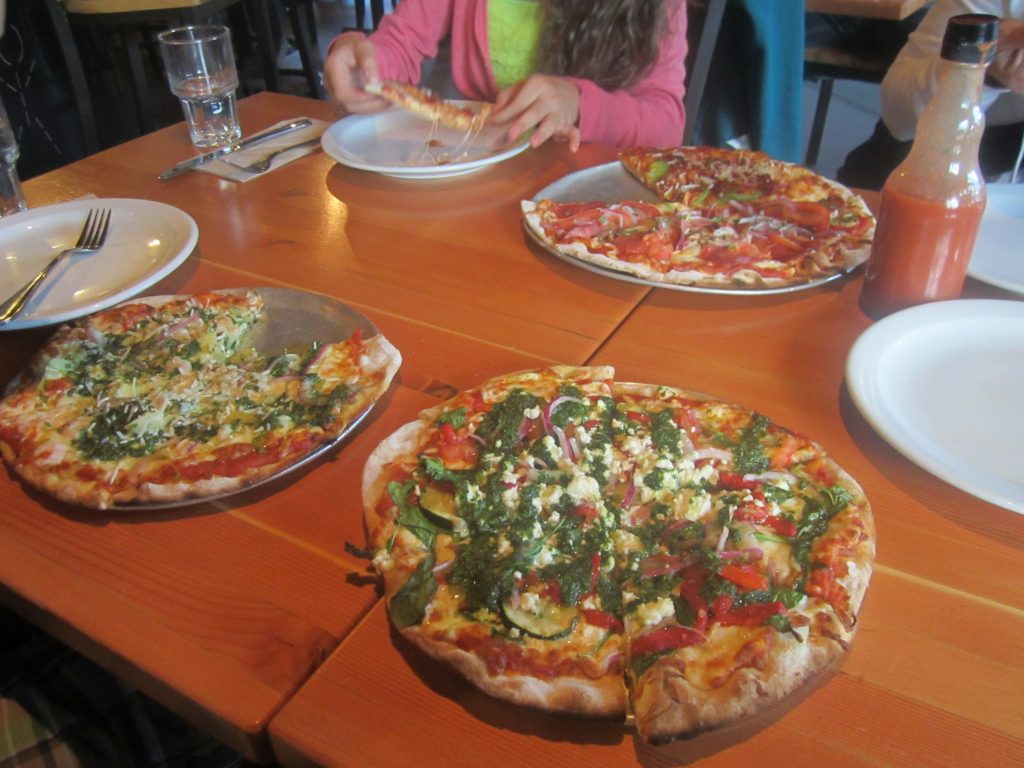 Then we checked into the Holiday Inn Canmore for a night. Hotel was just fine.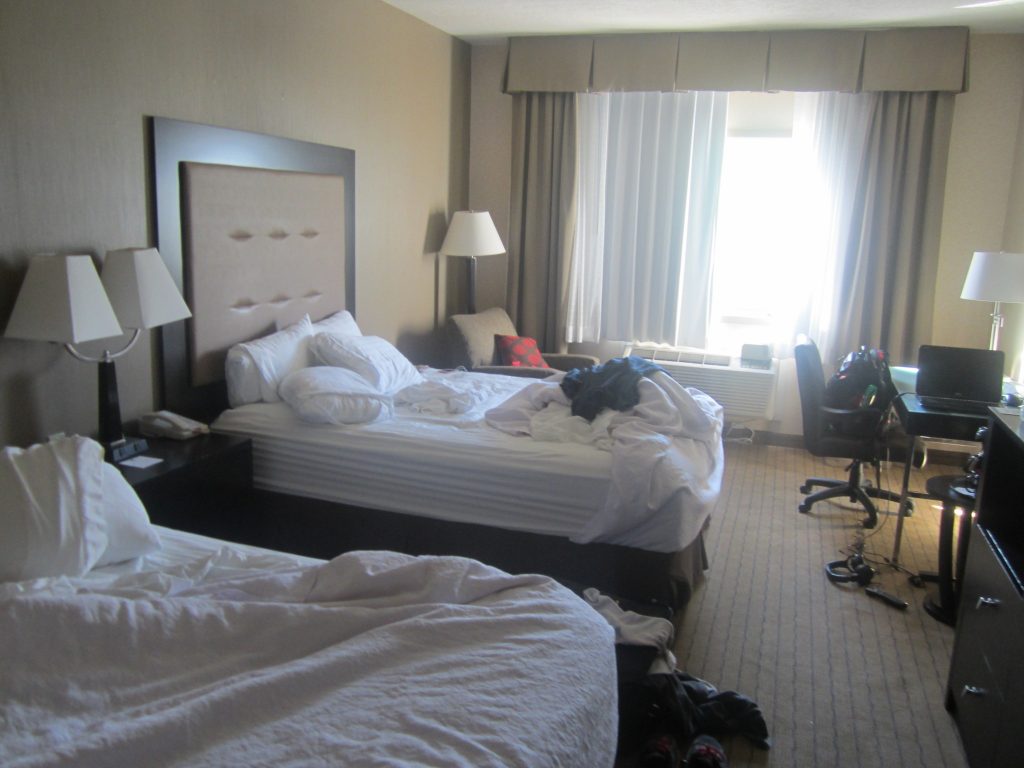 What I noticed was the hotel was full of Chinese guests AND staff, even the front desk attendants were speaking fluent Chinese to us first. It was kind of weird and unexpected in the heart of Canada. So far from Vancouver!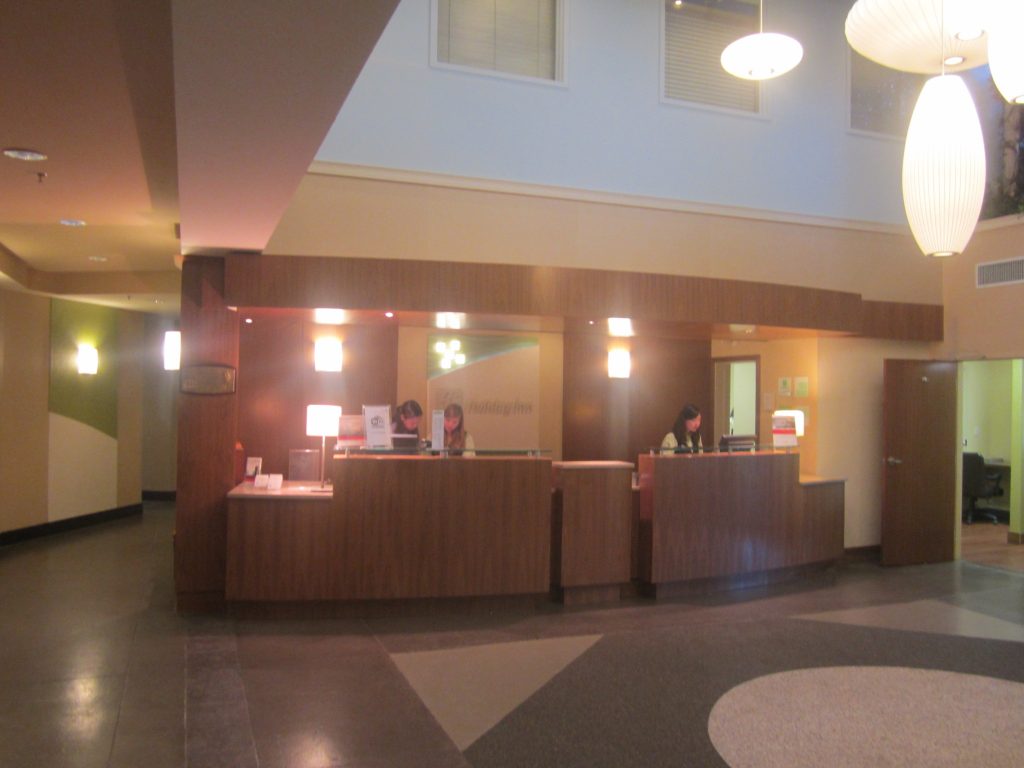 Hotel had a breakfast area. It was nice. Wow.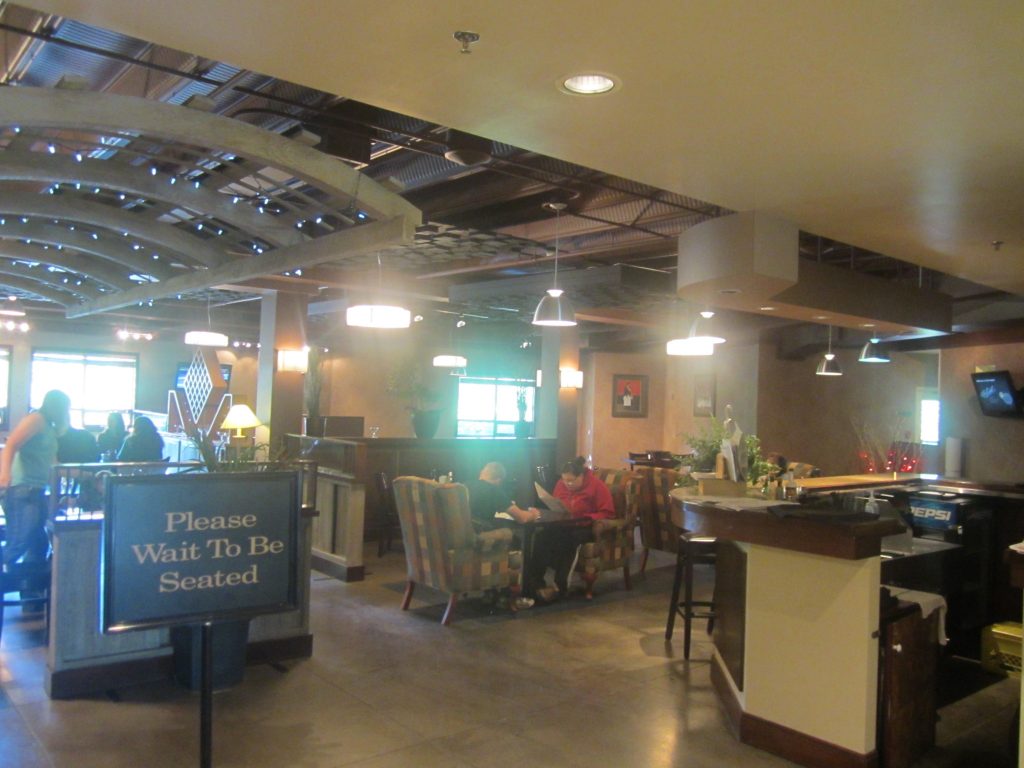 Nice beds, great sleep. Up early to go, I let you figure that out.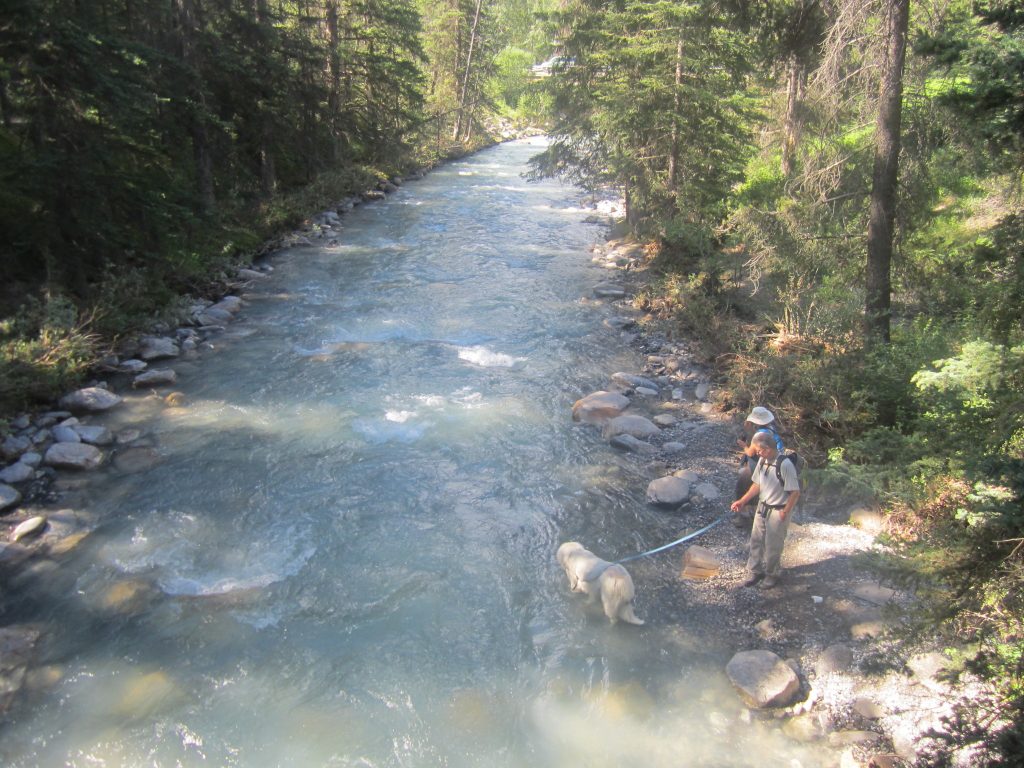 This hike was great, not challenging at all.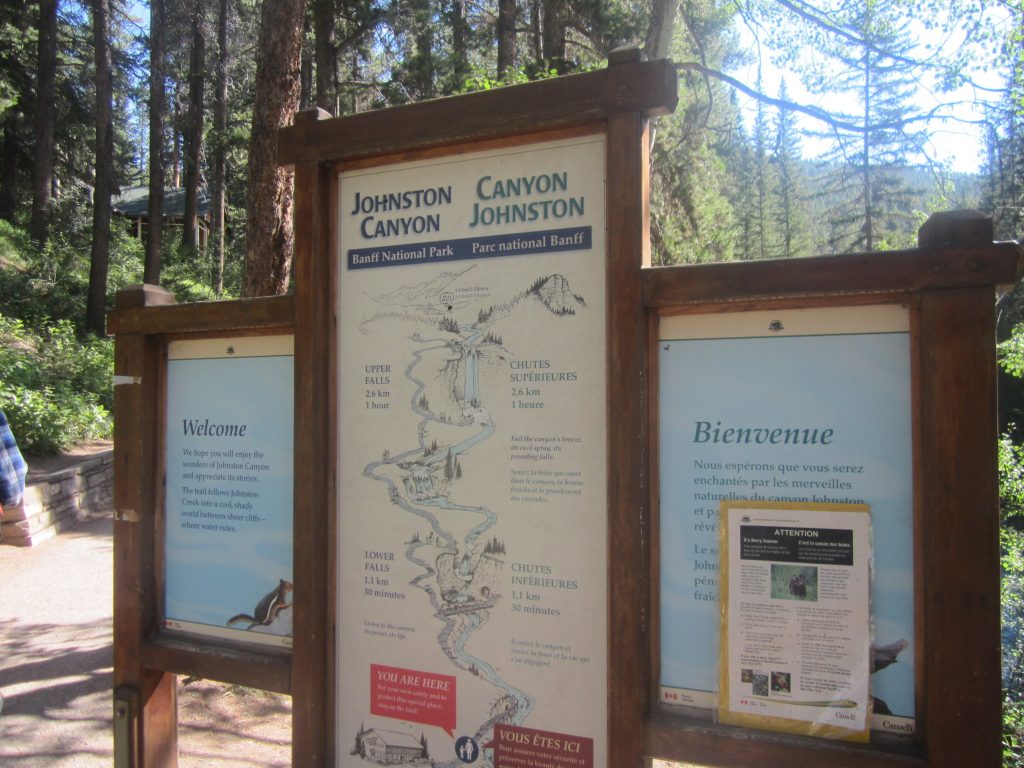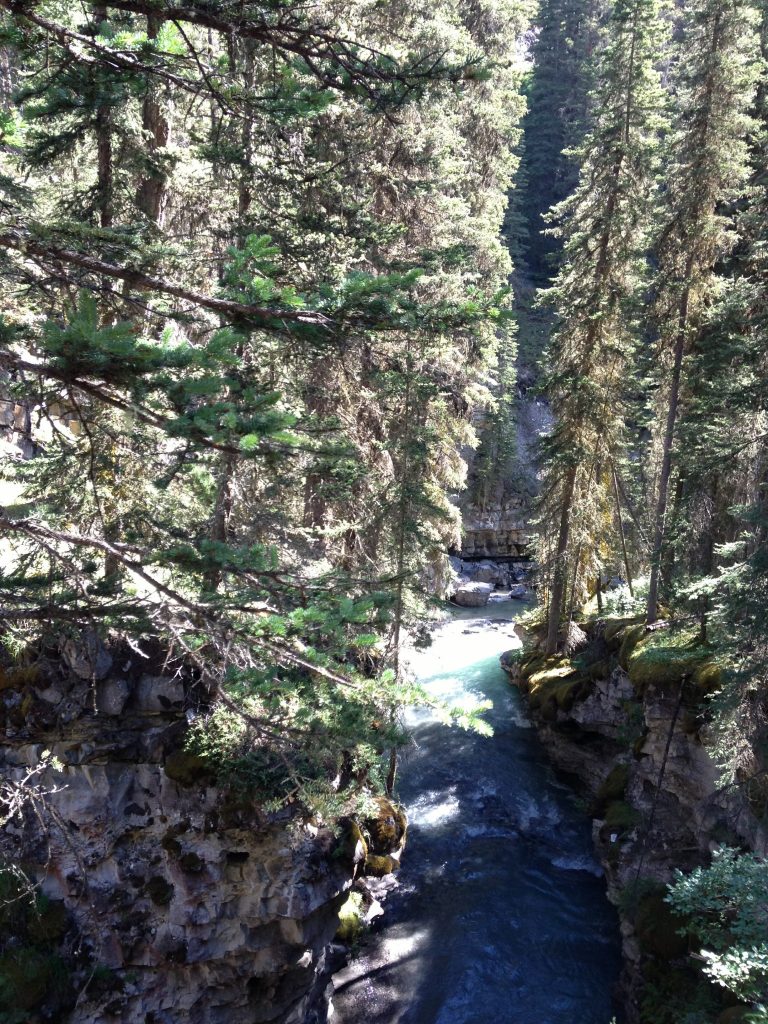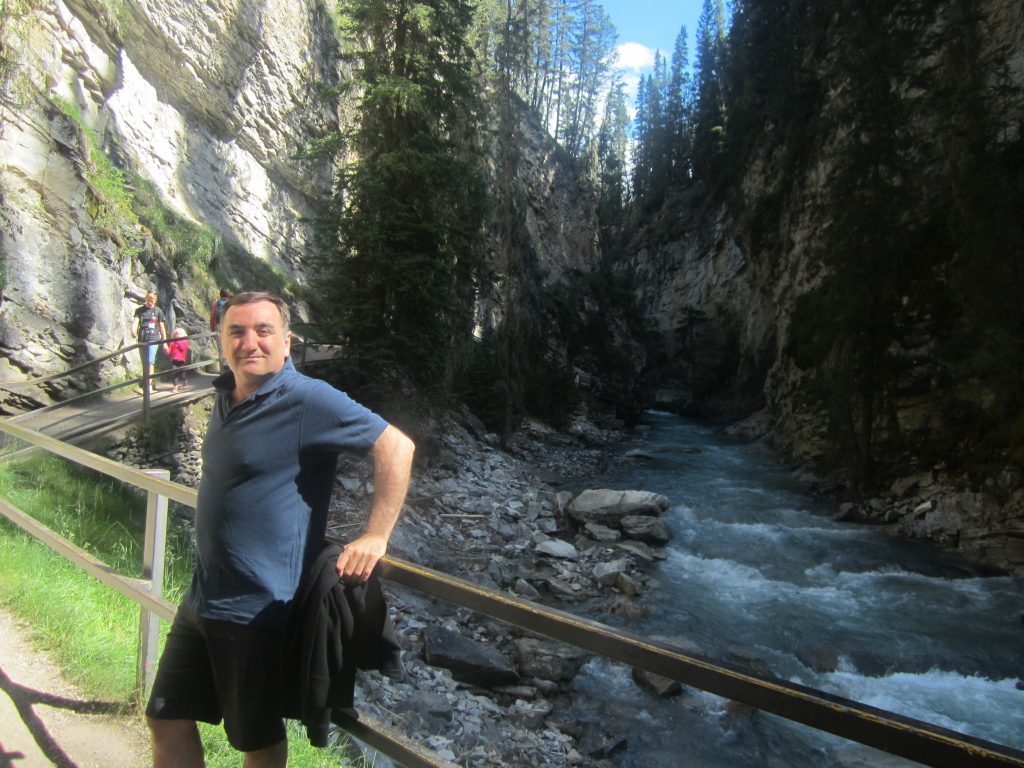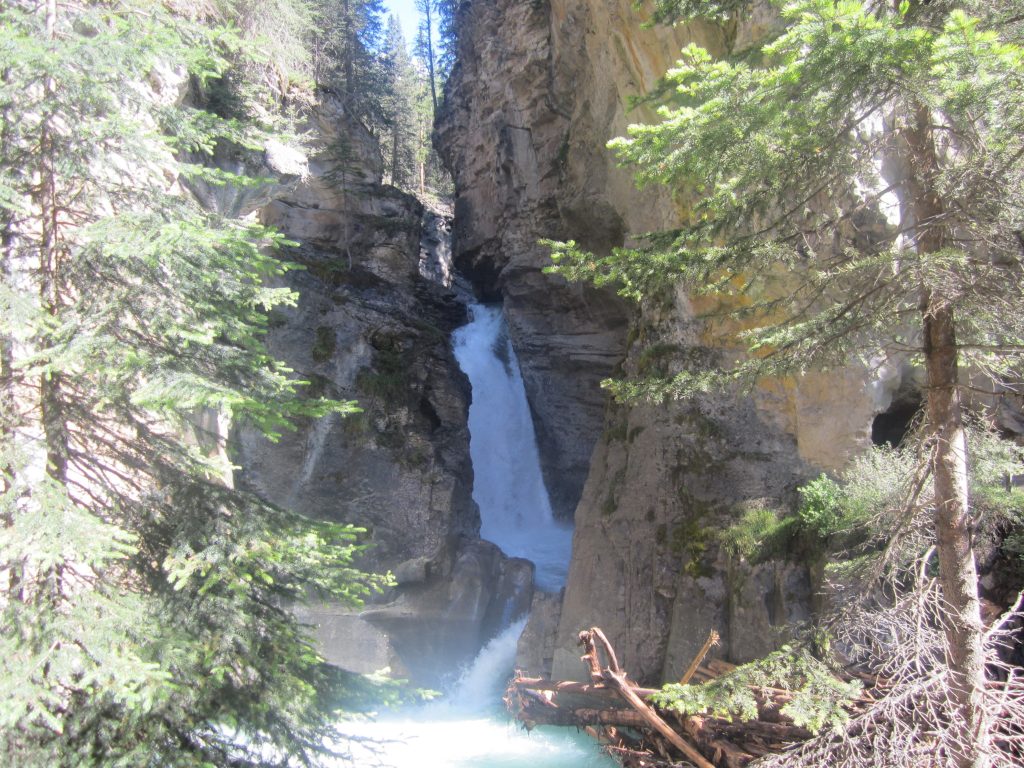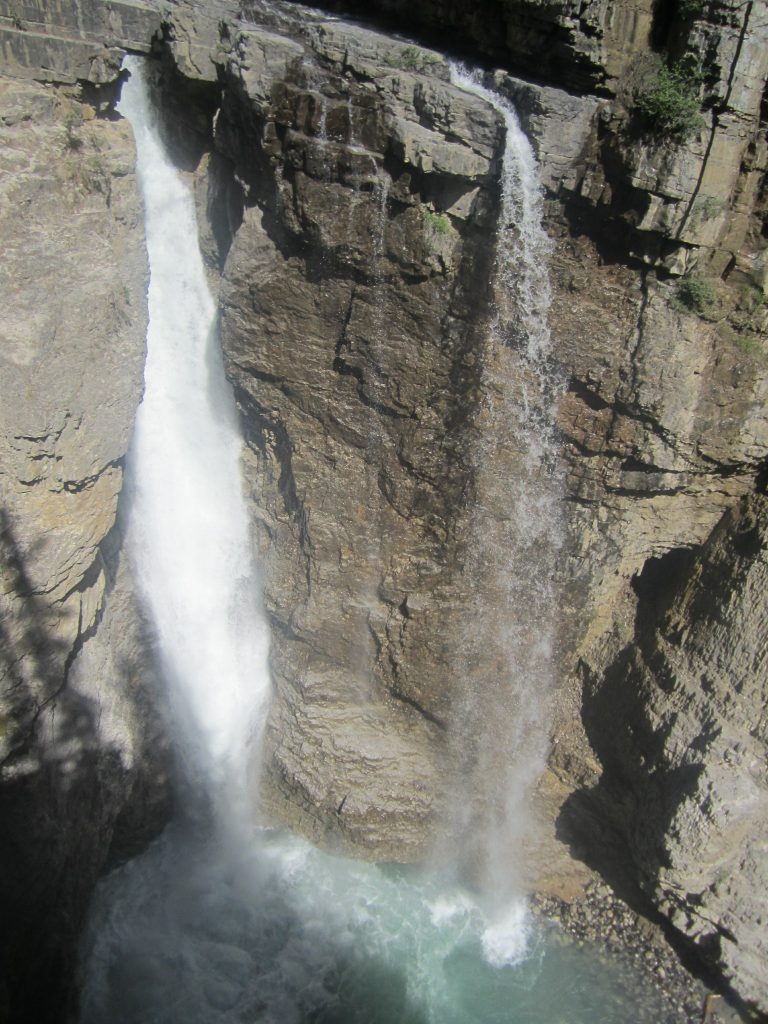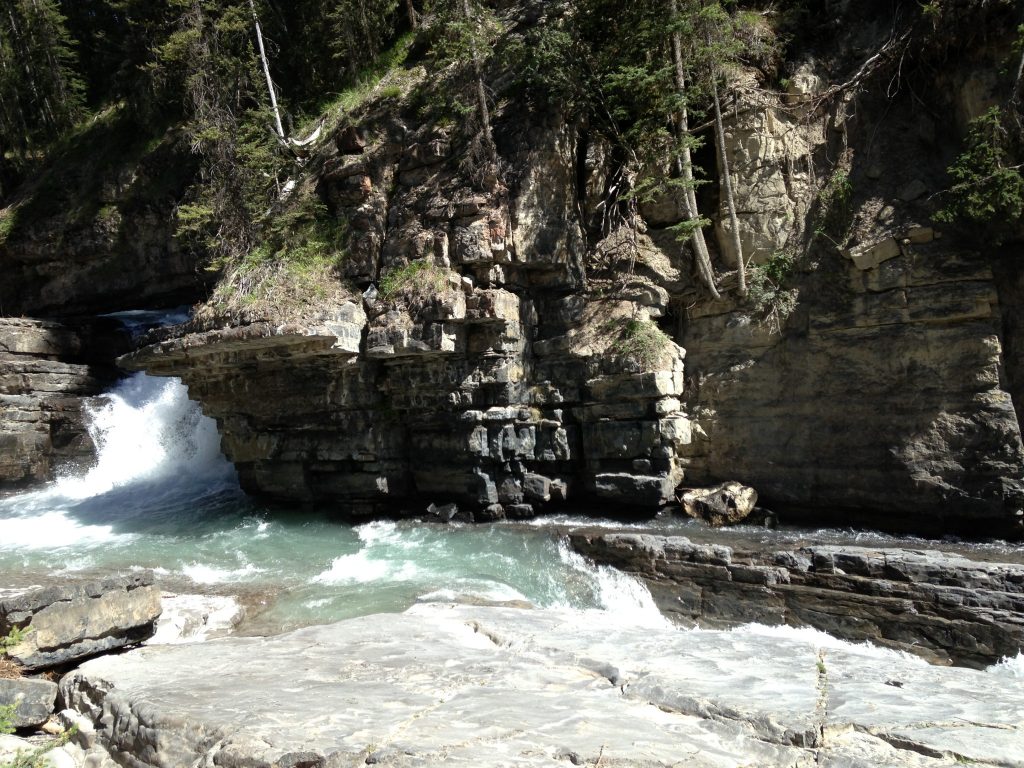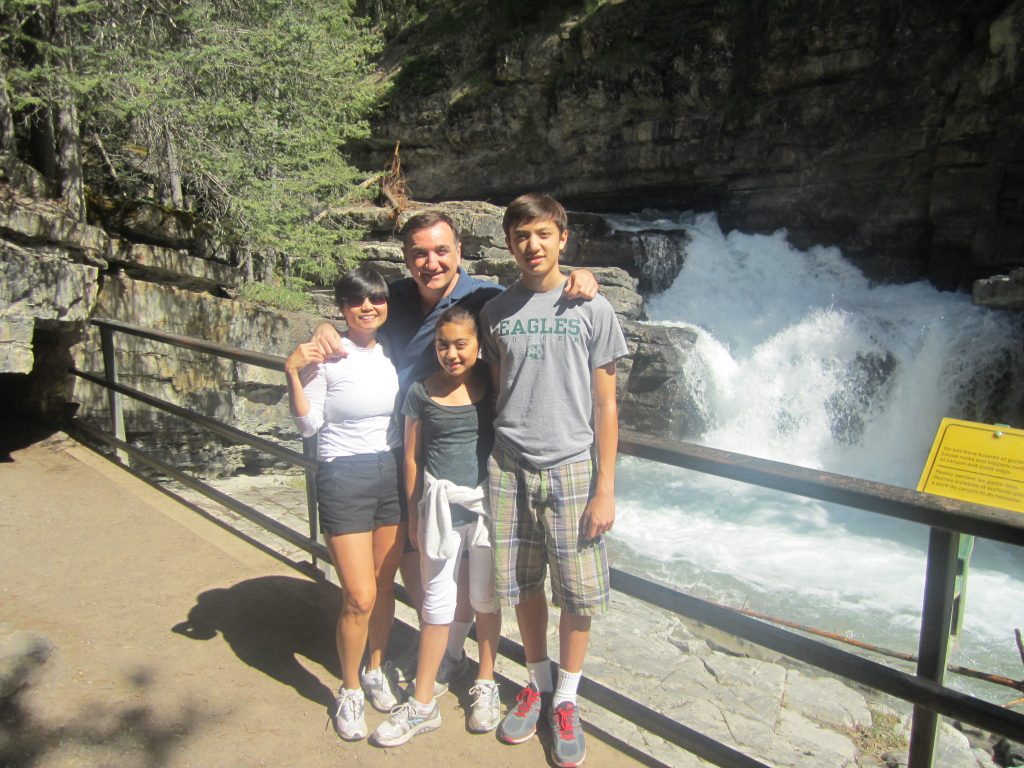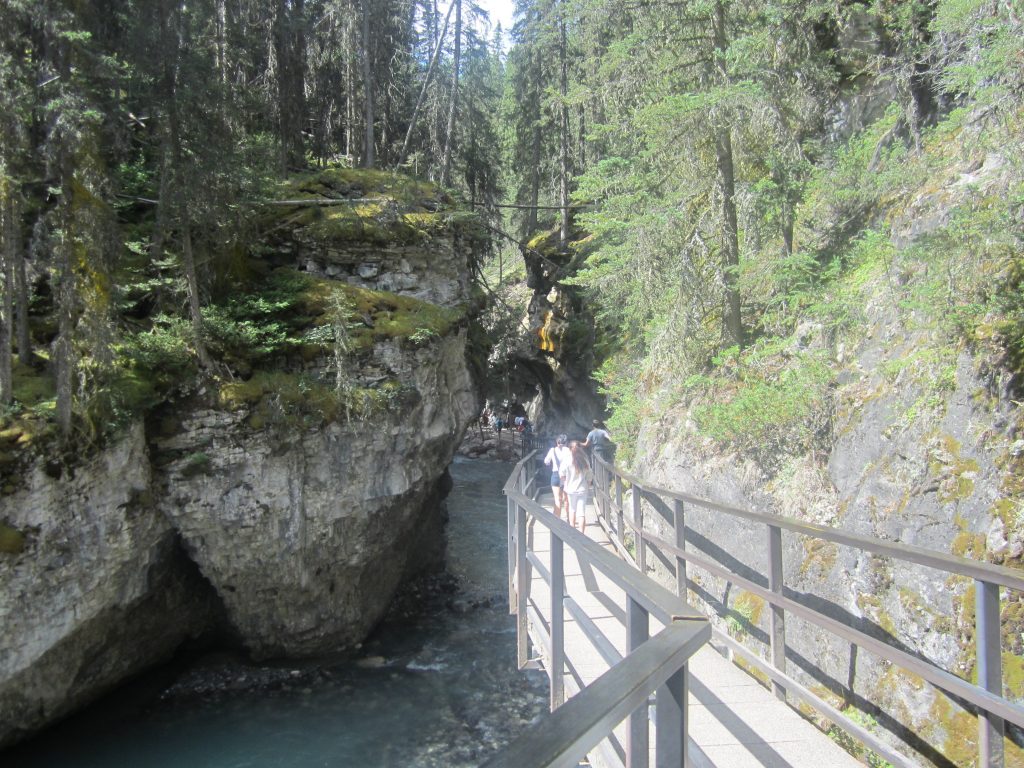 Next part will be our awesome time in Fairmont Lake Louise and the super amazing hiking around one of the most beautiful lakes I have seen. Yes, I fell in love with Lake Louise. One day I will take my grandkids back there!
Blogging is lonely & insanely time consuming. Help bloggers you appreciate & make a positive difference in your life by spreading the word about their blogs, emailing and commenting and using their few $$ links. If not, the Titans win.
Check out my updated blog lists: Blogs I Love, Blogs I Like, Blogs To Ignore
TBB
travelbloggerbuzz@gmail.com
Join over 3,733 TBB followers on Twitter @ FlyerTalkerinA2 and add TBB on Google+