Blog posts will be MUCH smaller due to the holidays and upcoming trip to Hong Kong.
TBB Blog Mission: To Entertain. Educate. Inspire. In That Order!
You can support TBB by shopping with our AMAZON AFFILIATE LINK or click on the Amazon Banner on the right side, thank YOU!
A few months ago I attended a financial planner conference. I try to pick up at least a few things I can immediately put into use to improve my practice. I make a list of things to attack when I get back home and, almost every time, I only get to the top few items on the list and then, you know, the rest fall by the wayside…until the next conference when I repeat the same process! Anyways, one of the items I did pick up this year and just love how it has made my life a little more organized and, most importantly, is saving me time by making me more efficient is Unroll.Me.
You know how over time you pick up many newsletters and subscriptions that bombard your inbox relentlessly every day? You know what I am talking about. How about using Unroll.Me to consolidate all these different emails to just ONE at a specific time of the day (I get my unroll.me email every morning containing all the emails of the previous day). In addition, I get to shut off so many of these emails by unsubscribing (within this service). Or just read the "Features" to understand what it is about as I am probably not explaining it well.
To give you an idea how much crap I was getting in my inbox…here is proof:

I am getting about 78 subscription type emails now in just one email every morning, I got rid of 45 emails that were totally junk and I still left 9 of them I really want to be receiving separately in my inbox. I now scan this one email once a day to see which ones warrant my attention instead of having to stop and open/read/close/delete every single email from these sources! GREAT timesaver!
It is a free service. No affiliate links were involved in this blog post. I am just sharing something that I found very useful. Educating is part of the TBB mission. If it can help you…it makes my day! If not, don't worry about it!
Thanksgiving was awesome. I am truly blessed and…I really need to get to the gym on Friday to atone for my sins on the dinner table lol!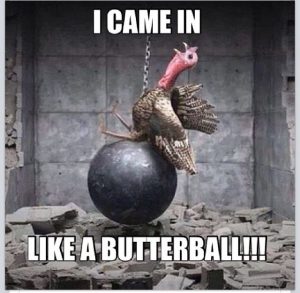 And what about them Detroit Lions huh? Turkey always tastes better when we win!
Thank you and enjoy the rest of the holiday weekend!
George
TBB
travelbloggerbuzz@gmail.com
Join over 3,244 TBB followers on Twitter @ FlyerTalkerinA2 and add TBB on Google+