We bring you free transit hotels, visit the Domes of Elounda resort,  Lencois Maranhenses, Cuba and Castel del Monte, admire Larry and Arnold, learn about Tsar Bomba, Smiley Index, nifty apps and shake our heads with MMS mistakes.
TBB Blog Mission: To Entertain. Educate. Inspire. In That Order!
Good to know! List of airlines that offer free transit hotel.
Southwest credit cards are up to 60k again.
For quality airline industry advice I turn to The Cranky Flier. JetBlue's Best West Coast Option May Be to Walk Away.
I can't stand Marriott as a company. And I don't like Marriott Rewards. But if there was one property I would consider getting enough points to burn it would be this hotel in Crete, Greece: Domes of Elounda.
Looking forward to more posts. Hajj: The Trip of a Lifetime.
These new apps and the sharing economy…Now you can get paid for standing in that restaurant to make it look more cool and popular. Well, I guess I am not surprised…
Lençóis Maranhenses park, in the Brazilian state of Maranhao, is a national park of sweeping sand dunes. But for six months every year, due to rainstorms, it turns to amazingly clear crystal blue lagoons. You should check it out!
The monster atomic bomb that was too big to use. The Russians had it. In 1961. The Tsar Bomba. And they tested it. You won't believe what happened next 🙂 Actually, this is no joking matter at all, pardon me. Its architect, Andrei Sakharov, would later become famous for his activism to rid the planet of nuclear weapons.
Tsar Bomba unleashed almost unbelievable energy – now widely agreed to be in the order of 57 megatons, or 57 million tons of TNT. That is more than 1,500 times that of the Hiroshima and Nagasaki bombs combined, and 10 times more powerful than all the munitions expended during World War Two. Sensors registered the bomb's blast wave orbiting the Earth not once, not twice, but three times.
Loved this video by Arnold: Arnold Schwarzenegger to white supremacists: 'Your heroes are losers'. At 2.47 mark, he talks to the Trump bobble head doll woohoo!
Larry Bird, the Ultimate mix tape. The dude was one of a kind basketball player.
Very interesting findings! The Smiley Index: Ranking Countries, Companies & Jobs by 'Smileyness'. Check out the other tables.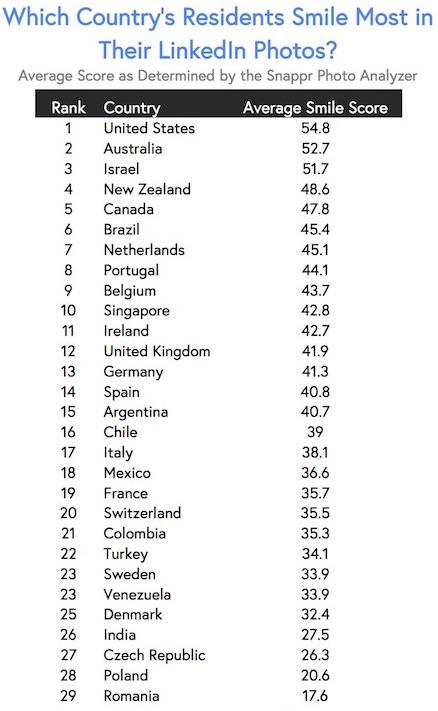 Great pictures of scenes of daily life in Cuba.
Castel del Monte, Andria. Probably the most bizarre architecture for a castle ever built! It was built in 1240 and it is octagonal. For those who don't know, octagonal is yet another Greek word that comes from "octo", which is the number eight in Greek.
BLOG BUZZ
This section is for advanced level hobbyists and veteran blog readers & personal rants & stuff
In addition to being a credit cards sales machine, the fact is, whoever is behind Million Mile Secrets is not knowledgeable enough to be dishing "advice" on miles and points. They gave wrong advice to readers telling them that getting 50 Marriott Rewards points for a tweet will extend the life of their points. Seriously? You post "news" and you don't do this basic research? Can you imagine them getting wrong ANY part of a post's affiliate links? Of course not… #BARF.
Very interesting article about the "bruised loyal card industry". It's about Canada but we can get some interesting findings out of it. CIBC divorce from PC Financial shines light on bruised loyal card industry:
The industry has been going through an upheaval…because of the high cost to retailers of operating a rewards program.
…the emergence of data analytics even in the last two years has prompted companies to seek to control their data.
Meanwhile, consumers increasingly want programs that allow them to collect and redeem points quicker. That has favoured programs, including those offered by credit cards, that provide cash rewards on purchases instead of points that need to be saved for big redemptions.
Canadians carry on average 12.2 loyalty cards, up 25 per cent in the last four years, according to marketing agency Bond Brand Loyalty. However, they only actively use about seven of them.
"What we know is that Canadians have an insatiable appetite for loyalty."
I noticed a severe decrease in blog posts during and after the eclipse!
Can't believe the summer is ending already!
I did not get even one Citibank Premier 50k Thank You Points click. Not.Even.One…
And I leave you with this…
Check out my updated blog lists: Blogs I Love, Blogs I Like, Blogs To Ignore
TBB
travelbloggerbuzz@gmail.com
Follow TBB on Twitter @FlyerTalkerinA2
You can subscribe to TBB below, winners only!
Opinions expressed here are author's alone, not those of any bank, credit card issuer, hotel, airline, or other entity. This content has not been reviewed, approved or otherwise endorsed by any of the entities included within the post.