We travel to amazing beaches, help you book Star Alliance awards, get more Delta award space, show you how to pool Hilton points, play around with maps, visit Chernobyl then and now, welcome a new writer to the blog scene, just go off for a few paragraphs and more!
TBB Blog Mission: To Entertain. Educate. Inspire. In That Order!
Reminder: TBB Blog reader meetup in Fort Lauderdale on April 29 at the Westin Beach Resort
I thought this was pretty good, a review of the different programs in Star Alliance to book an award with pros and cons. More on this in the BLOG BUZZ section.
This is not not a big deal but hey, blog action is slow these days so it may interest a few of you: How to Pool Hilton Points.
United announced 10 major changes to avoid another violent passenger incident. We can all agree that these are great. Lets move on.
24 Amazing Beaches in the United States. An AFAR list. Some good looking beaches in here.
This is fascinating as geography always fascinated me. But I got into business because I wanted the finer things in life. Ok, that was a joke. Kind of. Oh, wait…here comes the fascinating link: 15 overlay maps that will change the way you see the world. These blew my mind:
Australia can fit inside Brazil
India can fit inside Canada three times
The Nile is longer than the distance from New York to London
These are fascinating stories about people who were there…"He took only his white suit and his radio": How the people who escaped Chernobyl first reacted to news of nuclear disaster.
Ok, that was too serious. And sad. Lets get back to silliness here. How about the new "The Bold and The Babbling" soap opera starring Sean Spicer.
Personal Finance link of the day: How to know if you 're underfunded in your retirement account. Amazing what can happen with "spend less, save more".
I know, I know. Here we go again. The nuts at North Korea are flexing their muscles again. Here are some new photos from its founder's 105th birthday celebration:
What Chernobyl looks like today. I guess I like harrowing places…
This section is for advanced level hobbyists and veteran blog readers & personal rants & stuff
Fun with Delta award space. This is more like root canal to me but hey, we are all different. Interesting stuff.  The conclusions:
where SkyTeam partner award space is available, it's best booked using Delta SkyMiles since (with a few exceptions) they don't pass along fuel surcharges;
when Delta makes premium cabin award space available, it should be booked using SKYPASS miles, since Delta doesn't charge fuel surcharges for SKYPASS to pass along!
So there is a new writer introducing himself at Point Me To The Plane, he wrote the first article featured in today's post at the top. He says a lot of what I have been talking (okay, sometimes screaming) about, how this small obscure hobby has morphed into a giant blog circus, to put it mildly. He does not want to be "another thought leader in credit card affiliate links" and says he will not add to a "dozen nearly identical posts about a man being forcibly removed from a flight does nobody any good but the bloggers who posted them". And then he links to View From The Wing while writing in Boarding Area. And of course never calls out anyone by name. And this is a fresh voice, seriously?  I have been following this space since it started and every once in a while we get bloggers like this who want to stick with quality until they all get…perverted and succumbed to the establishment and the business. Good luck but this is what you call one and done link here most likely, thank you! What I do for you guys…It must be because I have no integrity lol!
TBB Management Editorial: You want to write good quality content in an independent blog that is not afraid to speak its mind? A blog proud to be your "BS filter" and "light in the darkness" (not my words, thanks)? I will post good stuff here. I am okay to pay for quality, my readers ALWAYS come first. Contact me. Do not be afraid 🙂
Also contact me if you have inside information and too much on the line to put it out there because the TBB staff (of one) likely will if it satisfies the mission of the blog. Because I truly don't give a damn about Alexa rankings and clicks. If they come, so be it. You get me here. And the raw, unvarnished truth. No kissing asses. Freeeedom baby. Ok, I must come down from up high, thank you for reading. This is fun to just let go sometimes and type my thoughts. And people read it and comment, #wow!
I guess there are new 60k Citibank American AAdvantage mile offers for the Citibusiness and personal AAdvantage Platinum Select, in case you missed them. If you are reading this blog's section, I am pretty sure you know where to find them 🙂  Just please remember to help a blogger you find worthy and help him continue. Reward good content. Avoid atrocious fuckery! Ok fine, here are the direct links.
Speaking of atrocities, I almost injured myself laughing this morning as a reader sent me a screen shot of something that appeared in RenesPoints blog. Long time readers of this blog know that this blog gets me violently ill. But this one had the opposite effect because he said something like…before you blast me in the comments. Which is so atrociously hilarious…because it is a standard practice of that blog to delete such comments. Proudly he adds. There are no words…
I see more bloggers pushing this new app named Dosh. For a product that is not even out yet!. That has serous privacy concerns. From people involved in MLMish previous ventures. From an aggressive marketing staffer pitching to me how I can pump my referral link to my readers. And I tell you. HOW THE PHUCK WOULD BLOGGERS PROMOTE THIS NOW? They have not even tried it yet, for God's sake! STAY THE HELL AWAY. I am! Maybe I am wrong but I trust my judgment. This shit makes me angry.
You know when stuff makes it on Frugal Travel Guy written by Frugal Travel Guy Staff…you know they are embarrassed to admit who wrote it, it's my guess.
The latest, very partial, collection of "gems" from the blogosphere. #SellSellSell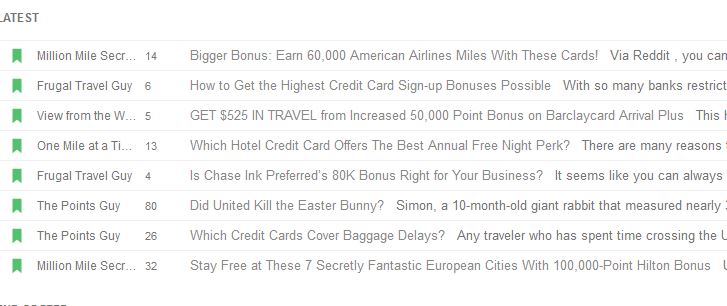 And I leave you with this…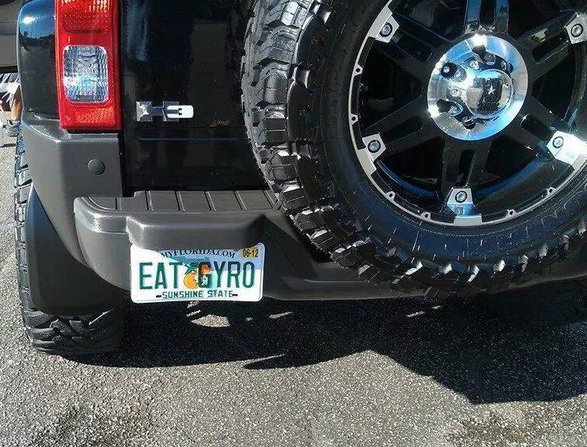 Check out my updated blog lists: Blogs I Love, Blogs I Like, Blogs To Ignore
TBB
travelbloggerbuzz@gmail.com
Follow TBB on Twitter @FlyerTalkerinA2
You can subscribe to TBB below, winners only!
Opinions expressed here are author's alone, not those of any bank, credit card issuer, hotel, airline, or other entity. This content has not been reviewed, approved or otherwise endorsed by any of the entities included within the post.