We bring you a hilarious video about babies on board, how to decide whether to keep the Amex Business Platinum card, Cinemia goes down, how to help someone with depression, an amazing ad for Leica, all six emotions and how they branch out, the tallest buildings in New York City, learn about how the beer industry killed the craft beer industry or how the craft dudes sold out, ranks of 100 common careers, which countries still have a military draft and that's about it.
You like my blog? Send a link to someone please!
If you missed yesterday's blog post, here it is: Blog evolution and personal updates, voices in my head and some links.
Drop everything. THIS IS THE VIDEO you want to watch. The one that will give me 56 HTs!
It was a very quiet weekend. Add to it a half marathon and Greek Easter…so I think this post will be short. Lets see…
Some of you may be wondering whether to keep the Amex Platinum card. This posts has all the arguments for it. You decide: Reader Question: What Should I Do With My AMEX Points If I Want To Close My Business Platinum Card?
Remember MoviePass? There will be business case studies for it in business schools for years to come. And then Cinemia came along. And also went under too: 7 Lessons I Learned from Sinemia Closing Down. So long, RIP.
This is an amazing ad for Leica, it was banned in China. Can you figure out why?
This is a must read: How to Help Someone With Depression.
If you are interested in beer…you may find this a fascinating article: How the World's Biggest Brewer Killed the Craft Beer Buzz.
The rankings of 100 common careers. Must click too. Genetic counselor on top, taxi driver dead last.
Amazing infographic: The 100 Tallest Buildings in New York City.
Very interesting: Fewer than a third of countries currently have a military draft; most exclude women.
The six emotions classifications and…wow! Click the link to enlarge it.
I did not do much about miles so not much buzzing going on.
I did a weekly Award Wallet update and happy to report I am now standing at just 3,888,948 miles and points. Will I see 4 or 2 million next? Place your bets lol.
And I leave you with this…Rock the week ahead!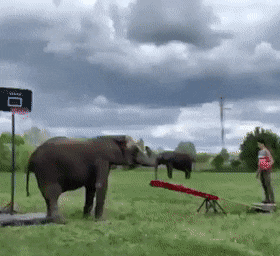 TBB
travelbloggerbuzz@gmail.com
Follow TBB on Twitter @FlyerTalkerinA2.
You can subscribe to TBB below, winners only!
Opinions expressed here are author's alone, not those of any bank, credit card issuer, hotel, airline, or other entity. This content has not been reviewed, approved or otherwise endorsed by any of the entities included within the post.