We bring you all the ways to get the best Avios awards, the best sports movies of all time, help you find unclaimed money, the latest on a sad development with bank 1099 tax forms, a list of all the bank reconsideration phone numbers, the latest list of the discounted AA awards, a really sad story about all the deported American kids, a super cool data flow thingie about how many kids we have, how Dollar Stores are dominating retail and more for you for freeeeeee!
TBB Blog Mission: To Educate. Entertain. Inspire. In That Order!
You like my blog? Send a link to someone please!
Good page to bookmark: Resource: Reconsideration Phone Number List for all Major Issuers. If you get rejected for a travel rewards credit card, you gotta fight, for your right, to that…signing bonus! 🙂
This post by The Lazy Traveler titled What Does a Sleight-of-Hand Look Like in the World of Miles and Points primarily started mentioning the crappy new British Airways Avios credit card offer. And then veered towards mentioning the best uses of British Airways Avios, which is great:
Flights start at 4,500 Avios overseas and 7,500 within/to/from the U.S. for distances under 650 miles.
Miami to northern South America (Bogota 10,000, Lima 12,500 Avios)
4,500 Avios for domestic flights in Peru on LATAM
From 4,500 Avios for domestic flights in Brazil also on LATAM (but use American miles for longer flights: 7,500 AA miles for any domestic flight in Brazil)
12,500 Avios for Santiago to Easter Island on LATAM
10,000 Avios for Lima to Iguassu Falls on LATAM
4,500 Avios for Johannesburg to Victoria Falls on Comair
From 4,500 Avios in Asia on Cathay Pacific, Malaysia Airlines, and Qatar (fifth freedom flights), but watch for fuel surcharges on Qatar and Malaysia.
From 4,500 Avios for domestic flights in Japan on Japan Airlines (but American charges 7,500 for any flight in Japan)
From 4,500 Avios for domestic flights in Russia on S7 (but 10,000 American miles anywhere in Russia)
From 4,000 Avios (OffPeak) on British Airways short hauls in the UK or between the UK and Europe (plus a small fee)
American Airlines regularly comes out with discounted awards…assuming you have one of their credit cards. Here is the latest list.
What an interesting list for you movie and sports lovers! The 50 Best Sports Movies of All Time.
Poor kids, having to go to Mexico when they were born and raised here: The Deported Americans. Excellent story at the California Sunday Magazine.
More than 600,000 U.S.-born children of undocumented parents live in Mexico. What happens when you return to a country you've never known?
You should click on this just to see the super cool graphic! How Many Kids We Have and When We Have Them.
If you find some money with this link, do not forget the starving staff here okay? 🙂 Where to Find Unclaimed Money.
This is sad: Discount Domination: Dollar Stores are Thriving in America.
And now we are entering the BLOG BUZZ section of my blog, reserved for advanced hobbyists and veteran blog readers.
If it was not enough to see numerous bloggers posting how to travel for free to friends and family (while really aiming to convert readers to keep getting credit cards with their affiliate links) and taking this hobby to pretty awful depths (in comparison to amazingly easy and truly free travel from the earlier glory years)…we expect more hits. So, when Amex suddenly started sending 1099s for credit card referrals suddenly…it was even more humiliating to see Chase copying them too. I can't wait for the valuation of these miles/points to go…up at The Points Guy Valuation Guide lol.
Boarding Area added a blog based in the Middle East somewhere. Been a while since I heard of a new blog in BA. Here is the intro by Points of Arabia. I have simplified my life and have become way more focused and eclectic in my TBBing around here. Let me know if this blog or any other BA blog is worthy to be included in my Feedly list.
And always let me know if something I have missed, always welcome links to TBB worthy material, new blogs/sites/apps, and of course, love "inside" knowledge. I am looking at you disgruntled former staffer 😉
Going in for the United Business Explorer card for 75k miles, hope to be FIRST in TBB's February conversions #loyalty 🙂
The $400 annual fee for my CNB Crystal Visa posted. After I got me four $250 AA gift cards already reimbursed #winning.
My blog has no relationship with Juicy Miles. At all. I would never pay $29.99 per month for anything, let alone an online award searching tool that also offers free credit card consulting, WTF!
And I leave you with this…Is this the next version of Basic Economy? Or the next 25k RT award? Sad lol.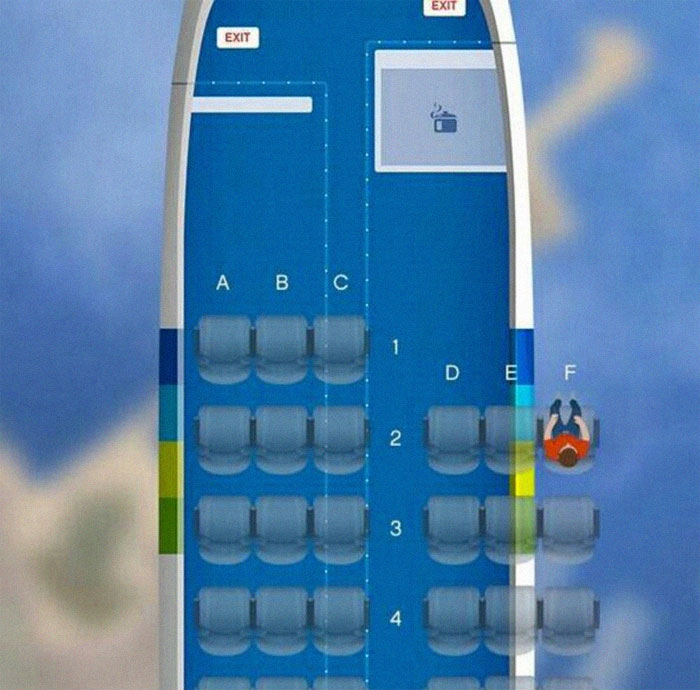 TBB
travelbloggerbuzz@gmail.com
Follow TBB on Twitter @FlyerTalkerinA2.
You can subscribe to TBB below, winners only!
Opinions expressed here are author's alone, not those of any bank, credit card issuer, hotel, airline, or other entity. This content has not been reviewed, approved or otherwise endorsed by any of the entities included within the post.