We bring you the Best of 2017 links: The Year In Money, Best Drone Photography, Trump Year, Airlines Lost, Blogging Advice for aspiring bloggers. This post was prepared aboard Delta 139 from Amsterdam to Detroit. In coach. Using a gogo code from my Amex Platinum Business card (insert imaginary affiliate link).
TBB Blog Mission: To Entertain. Educate. Inspire. In That Order!
Happy New Year to all TBB readers!
This is the best recap I have seen so far, must read!
We can not escape it. We have not seen anything like it. These cartoons pretty much nail what we are all experiencing. God help us all. I look at my kids and tell them "If Trump can become President, so can you!" #thinkpositive
Some of them I had never heard of. But hey, I never claimed or pretended to be a travel thought leader you guys!
I counted 51 of them. I flew two of them: Air Berlin and Island Air and I enjoyed my flights with them. RIP!
This blog was started to cover/review the travel hacking (aka miles & points) blog space. It has evolved of course. It has never wavered from the mission: To Entertain. Educate. Inspire.
Anyway, this blog is read by many travel/miles&points bloggers and I think this post by Running With Miles is excellent advice, especially to new aspiring bloggers!
Good Blogging Practices Do Not Always Equal Good Business Practices
Titles Are Still Hard!
Blogging Is Time Consuming!
Creativity Is Essential
Blogging Is Not a Lonely Pursuit
Readers Are Not Stupid!
I think the first and third points are absolutely essential! It is amazing how some bloggers will always put their own pocketbooks ahead of their readers which is an incredibly shitty practice that, imho, should be illegal. But let me stop myself right there before I get really angry lol. And I find it encouraging how some bloggers will never do that. Ok, yours truly too! HELP these bloggers, FIGHT BACK AGAINST the greedy bloggers EVERY chance you get.
Time consuming? You have NO IDEA unless you tried blogging yourself. Trust me on this one! And when you consider the monetary payoff it is downright lunacy! But the positives outweigh the negatives so I keep going. Or I am just a lunatic, I don't know sometimes 🙂
Fight back on hideous click bait and Kardashian like posts, looking at you View From The Wing Tabloids!
Blogging keeps me creative, no problemo there. And you the readers are awesome. Even Ingy, who is an essential feature of TBB Entertainment woohoo!
About the last point  (readers are not stupid), it is definitely true with you guys as I aspire my blog to appeal to people above at least an acceptable level of intelligence. But I am not sure this applies to most blogs that appear here that keep selling to their readers NON STOP…
And I leave you with this…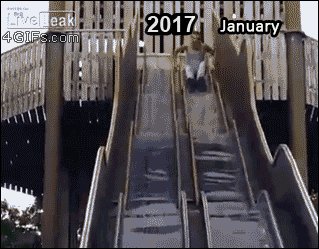 Check out my updated blog lists: Blogs I Love, Blogs I Like, Blogs To Ignore
TBB
travelbloggerbuzz@gmail.com
Follow TBB on Twitter @FlyerTalkerinA2
You can subscribe to TBB below, winners only!
Opinions expressed here are author's alone, not those of any bank, credit card issuer, hotel, airline, or other entity. This content has not been reviewed, approved or otherwise endorsed by any of the entities included within the post.