We bring you the Best of Web links: New York Times 2018 Favorite Facts, we learn all about the Southwest Herb Legend, a wrenching article about Living Obese in America, we solve the Havana Embassy Mystery attacks, we warn you about all kinds of Passive Income Scams online and of course Amazon and we fly over Greenland with some insane videography!
TBB Blog Mission: To Educate. Entertain. Inspire. In That Order!
You like my blog? Send a link to someone please!
Every Sunday I pick the best reads that blew my mind in the previous week. It can be…anything! I like to be eclectic and despise salesy/clickbait/sameold content you read…everywhere else!
As always, click on the headline to be taken to the original source. Sometimes I insert my incendiary comments on article excerpts between [brackets].
From the failing New York Times you guys…
Each day, our editors collect the most interesting, striking or delightful facts to appear in that day's stories throughout the paper. Here are 60 of our very favorites.
1. The computer power needed to create each Bitcoin consumes at least as much electricity as the average American household burns through in two years. [ I have seen shit…and this Crypto shit is way up there!]
8. According to one study, people typically touch their phones 2,617 times per day. [Yes Houston, we have a problem!]

18. Eight million horses died in World War I. [What a genocidal massacre!]

35. Saddam Hussein used an Arabic version of Whitney Houston's "I Will Always Love You" as his campaign theme. [WTF!!!]

44. Humans kill approximately 100 million sharks a year, while unprovoked shark attacks killed just five people in 2017.
57. The average bra size in the U.S. is 34DD. [GTFO!]

For the youngsters out there who don't know much about this legend, well this link is for you. He was truly one of a kind!
After a morning of tedious three-ring-binder presentations from executives, and stuffy lectures by professors, it was time for the keynote speaker. Herb walked to the podium, lit a cigarette, poured a glass of Wild Turkey bourbon, and delivered what remains the most hilarious, baudy, utterly brilliant CEO speech I have ever heard. When I spent a little time with him after the talk, I realized immediately that I was in the presence of leadership greatness — an entrepreneur who was as smart as he was sassy, as competitive as he was human, as consequential as he was approachable.
Southwest's performance since it began as a public company in 1971 is the stuff of business legend. In more than 45 years, in an industry famous for red ink and high-profile bankruptcies, Southwest has never had a money-losing year — ever.
But here's what's so vital for the rest of us to understand about what Herb Kelleher built — the essential piece of his legacy. To him, Southwest Airlines was never just a company. It was a cause. The goal was not just to keep fares low and fly to more cities. The goal, in his words, was to "democratize the skies" — to make it as easy, affordable, and flexible, for average Americans to travel as it had always been for business travelers and the affluent. That mission may seem quaint now (mainly because Kelleher succeeded), but back when he started it was a revolutionary aspiration — and an essential contribution to America's quality of life. [Bringing you my blog has been a cause too! It has always been profitable as well if I value my time at pennies per hour that is lol]

…great leaders make an explicit connection between what they are trying to achieve in the marketplace and what they are building in the workplace. That's why, in a company devoted to giving its customers "the freedom to fly," Kelleher and his colleagues identified the "Eight Freedoms" that defined life inside airline, from "the freedom to learn and grow" to "the freedom to create financial security" to "the freedom to create and innovate."
Thanks for the ride, Herb.
Oh man, this is probably one of the most gut wrenching things I have read lately. The author talks about his life and his struggles. And he just lays it all out…and he does not hold back, wow!
You have been warned, this is not happy reading. And that is precisely the point.
It starts like this::
I weigh 460 pounds. Those are the hardest words I've ever had to write. Nobody knows that number—not my wife, not my doctor, not my closest friends. It feels like confessing a crime. The average American male weighs about 195 pounds; I'm two of those guys, with a 10-year-old left over. I'm the biggest human being most people who know me have ever met, or ever will.
and just goes full speed from the heart. You will gain a much better perspective of the struggle and TBB is about Educating you know, read the mission above!
It is amazing all the scammers online these days. It is like all the scum has migrated online and just hammer the less educated, the most vulnerable and, sadly, the not so bright ones who are looking for a quick buck. And voila, in true American capitalism form (the bad kind!), assholes form businesses teaching others how to be successful. Not free of course.
Don't get me started on self proclaimed thought leaders and influencers who just pummel their readers with travel rewards credit cards, ways to do the FIRE thing just like them, or other ridiculous ways to do this passive income thing. Hey, let me tell you a secret! There is nothing about passive income okay? Ok, whatever. I am preaching to the choir. I am proud to cater to a readership that tends to be more advanced than the people targeted by these businessmen in the article. And I hope everyone learns something so we can lift each other up and sing Kumbaya together. Ok, I got a little bit carried away there. It's the cause you know, like Herb was saying 😉
And of course this crap got to…Amazon. After reading about some of these guys I felt an intense desire to take a shower…and I did and I really enjoyed it!
I have mentioned these incidents before. And the mystery behind them. Supersonic attacks or something. Messing with the ears and hearing. I mentioned maybe it is the new weapons by the Russians or the North Koreans. But this article made me change my mind…
Sift through these scientific feuds and media battles, however, and you will end up at a single unified theory that fully explains the diverse symptoms of the injured diplomats, as well as the seemingly inexplicable circumstances surrounding their ailments. Unlike a futuristic gun, it turns out, the cause of the pain and suffering at the American Embassy in Havana appears to be as old as civilization itself. Over the centuries it has been responsible for some of the most confounding epidemics in human history, from the Middle Ages in Europe to Colonial America. And in Cuba, it appears to have been weaponized for our time, opening up a whole new battlefield in Donald Trump's war on reality.
Not going to ruin it, you should read the whole thing. I found it fascinating myself!
I usually stick with five links on Sunday Best of Web posts. But what the hell, here is a sixth one. And it is travel related. After watching this you would want to travel to Greenland!
You get drones and the BEST videography and editing, bar none!
And I leave you with this…Best tree ever?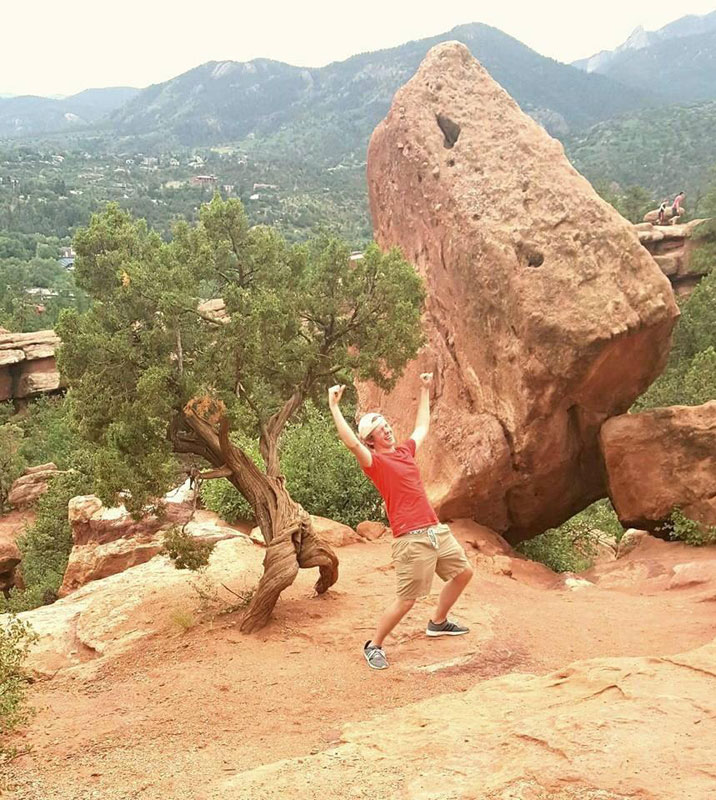 TBB
travelbloggerbuzz@gmail.com
Follow TBB on Twitter @FlyerTalkerinA2.
You can subscribe to TBB below, winners only!
Opinions expressed here are author's alone, not those of any bank, credit card issuer, hotel, airline, or other entity. This content has not been reviewed, approved or otherwise endorsed by any of the entities included within the post.