We bring you an article all about the things Turning 50, how to be Saving People From Suicide, we are the new owners of CNB Crystal Visa Infinite credit cards, get our hands on United Insider Info, get you to listen to hundreds of audio books for free, get you on a psychedelic ride through 100,000 stars, introduce to Greek rap, shake our heads on the most ridiculous predictions ever done in history, learn the hotel chain policies regarding booking multiple rooms, look at some photography by drones and we go deep into some miles and points blogs as usual…
TBB Blog Mission: To Educate. Entertain. Inspire. In That Order!
You like my blog? Send a link to someone please!
In case you missed my Sunday Best of Web post: 2018 Fav Facts, Southwest Herb Legend, Living Obese, Havana Embassy Mystery, Passive Income Scams.
So little miles and points action over the weekend, wow! Worthy that is to share with you that is. Just one very late addition:  Which hotel schemes let you earn points and credit for multiple rooms? I never had to do this yet but it may help some of you with your entourage groups 🙂
This is really great. 50 Things Turning 50 in 2019. The Internet, Woodstock, Wendy's, ATM machine, the Concorde, Led Zeppelin, Scooby Doo. And more…wow!
You like audio books? You like free audio books better? Well, here ya go: 900 Free Audio Books.
This is pretty far out. Psychedelic? Imagine watching this when you are high on something, it will blow your mind. 100,000 Stars. Give it a click! And take a tour. Wow!
I think this makes so much sense. The Best Way to Save People From Suicide. Excellent article, very educational! It is a long read. Come to think of it, this one belonged in a Sunday Best of Web post. If you are interested on the subject, it is a must read imho.
What an insightful table this is!

Why isn't Jim Cramer's call on Bearns Stearns stock on this list, why? 5 of the Worst Economic Predictions in History.
How about some drone pictures next? 68 Best Drone Pictures of 2018 by Dronestagram.
Been a while, here is another song that I have been playing lately. Greek rap. Yeah, actually, there is a sizeable hip hop scene in Greece. And African immigrants are a big part of it too. Think Milwaukee Bucks Greek Freak Giannis Antetokoumpo! Greece is changing, many of the kids born to immigrants are more Greek than native Greeks!
Yinka – Κύκλος (the Circle in English)
Wow, I had no idea I would have so little info on miles and points and travel today. Goes to show you the state of the blogs these days, yawn!
Entering Blog Buzz section for the advanced miles and points enthusiasts 🙂
I finally got my hands on the CNB Crystal Visa Infinite card. I gotta tell you the web design of the different websites (one for the card, one for the rewards, one for the Visa Infinite benefits!!!) is like taking a capsule back to DOS or Windows 95 days, wow! Meeting minimum spend is underway while waiting for the Priority Pass cards. It is the Select category, are guests limited to two or unlimited? And what happens if you have an account already for those GoGo wifi passes? Any feedback appreciated.
Is MilestoMemories now Mark's blog? I can not remember the last time founder Shawn posted!
The Feedly list cleanup continues. I made the mistake keeping that XX Travel Dad blog in it…and then deleted it after saw him pandering to VFTW, sad!
Some interesting business info about United.
I really like the free podcast from Milenomics: Episode 11: Bank of America Anti-Churning, Lemoney Gets Juiced, Is the CNB Crystal the Best Premium Card? Both guys there are quality minded…not like so many others pimping plastic conscious!
And I leave you with this…Trump's cat? How I feel about some blogs these days 🙂 Can't you all take a joke, come on, peace!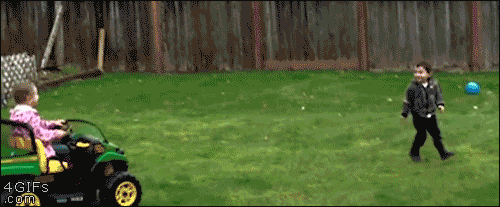 TBB
travelbloggerbuzz@gmail.com
Follow TBB on Twitter @FlyerTalkerinA2.
You can subscribe to TBB below, winners only!
Opinions expressed here are author's alone, not those of any bank, credit card issuer, hotel, airline, or other entity. This content has not been reviewed, approved or otherwise endorsed by any of the entities included within the post.