We show you how to fly to Ethiopia with miles, a great Spirit Airlines guide, how to get Global Entry on arrival, visit Longyou Caves in China and Burkina Faso, shoot heroin inside a cathedral, read about some weird phenomena, walk on that glass bridge, why simple beats complex (especially in investing!) and some other stuff for you!
Slowest weekend ever! In the blog space I curate for you. I usually have a full (to my standards) post for you on Monday mornings and usually half of Tuesday's. This time I barely have enough for Monday! I think it is a sign of summertime!
You know it is slow….I start off with a Spirit Airlines: Everything You Need to Know Guide.
Getting to Ethiopia With Airline Miles. Just the routes, not the award miles needed.
The credit cards that give credit for Global Entry enrollment fee.
I am sure you noticed the news about Global Entry Enrollment on Arrival. Now at just five airports, finish the darn interview on the spot when you return from abroad, hooray! Of course "expert" travel bloggers expertly used this news to sell all travel rewards credit cards that reimburse the $100 enrollment fee. Like they do all day pretty much!
Very sad story: Once the Cathedral of Kensington, now a heroin shooting gallery. Heroin blows.
50 weird years. 50 odd and unexplained things. You know what's really odd? Welcome to Trump 2017 era…
This is what is like when you are super scared…walking on that glass bridge in China 🙂  (HT: PFD).
I have long been a fan of simplicity. Maybe not on the travel hacking front lol. But even there, I value it and don't go near anywhere a level some other travel hackers take it. Especially after I started this blog! Ok, so where was I going with this? In investing keeping it simple works even better! Stay the hell away from complex "solutions", they are almost guaranteed to separate your money from your pockets! This article is a must read: Why Simple Beats Complex. I lay out all the points here:
It's easier to be fooled by randomness with complexity
Intelligent people are drawn to complex solutions
Complexity is about tactics; simplicity is about systems
Simple is harder
Trying harder does not guarantee better results
Complexity can lead to unanticipated consequences
Complexity can give you an illusion of control
Simple does not mean easy or thoughtless
Sophistication is used as a status symbol
Complex problems don't require complex solutions
Simple is easier to understand
Advice doesn't have to be complicated to be good
The Mystery of the Longyou Caves. Things you learn blogging #winning. Discovered just in 1992 by a villager on a hunch. "A total of 24 hand-dug caves were eventually discovered, each with an average floor area of a thousand square meters and ceilings that reaches heights of up to 30 meters. The total area covered by all the caves exceeds 30,000 square meters." I bolded "hand-dug" for emphasis #mindblown.
Lets go on road trip through Burkina Faso!
BLOG BUZZ
This section is for advanced level hobbyists and veteran blog readers & personal rants & stuff
I follow many blogs (284 to be exact!) so I see so many "news" that are repeated to oblivion. Like the "rumors" of more benefits for the Prestige card. I swear many credit card salesmen sit around all day and grab on ANY thing out there that they can justify to serve their affiliate links! Make no mistake, they will serve the Prestige card affiliate links when the real news comes out again.
Best response ever? When a bank calls you about a recent credit card app and asks "Why do you need so many credit cards?". That made me laugh #wellplayed.
Several blogs were mentioned/interviewed in a, please sit down, Cosmopolitan article. You know this "hobby" hit the fan when it makes it to…Cosmopolitan!
Very early am on Monday…I added about four links to this post to make it TBB worthy. I have a problem, I suffer from TBBism 🙂
And I leave you with this…no comment, just evil smile lol.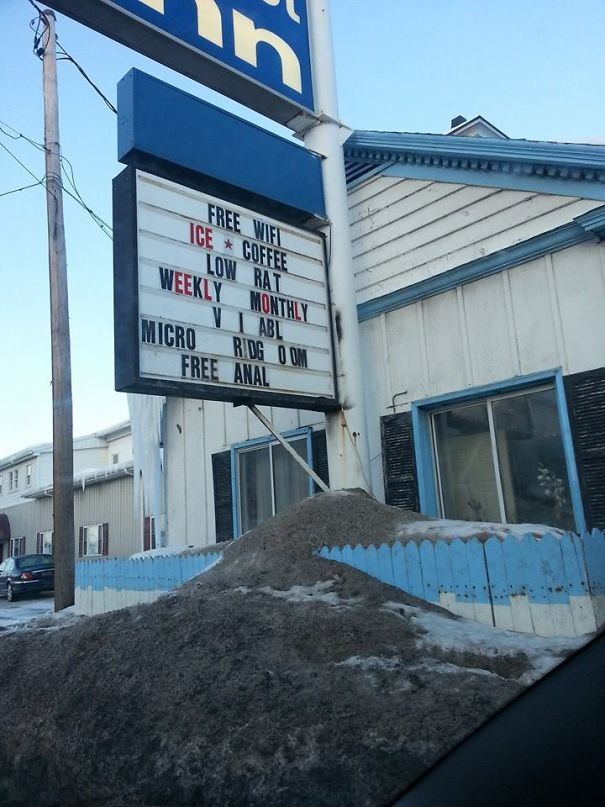 Check out my updated blog lists: Blogs I Love, Blogs I Like, Blogs To Ignore
TBB
travelbloggerbuzz@gmail.com
Follow TBB on Twitter @FlyerTalkerinA2
You can subscribe to TBB below, winners only!
Opinions expressed here are author's alone, not those of any bank, credit card issuer, hotel, airline, or other entity. This content has not been reviewed, approved or otherwise endorsed by any of the entities included within the post.