We bring you the sad news of how Fairmont President's Club dies, Lufthansa going revenue based, stack rewards via business card spend, Hilton and IHG Rewards club have issues, visit some awesome places on Earth, get a superb jobs report, the best personal finance blog post of the previous day and the awesome Blog Buzzing section where we blog about stuff that nobody else does and continue to kill any conversions this blog may get, sad!
TBB Blog Mission: To Entertain. Educate. Inspire. In That Order!
The hits in this hobby just keep on coming. This was not surprising of course but it is still devastating. My beloved Fairmont President's Club is ending and merging into the extremely underwhelming Le Club owned by Accor Hotels. More details about the transition are found here in this fancy web page. And the "enhancements" done to FPC members are awful! I am very surprised they are doing this mid year and not at the beginning of a regular year each March 1st, I was hoping I could squeeze another year in my Lifetime Platinum membership. Oh, I need to find out what's up with that but it just does not look good…I first saw the news here in this FlyerTalk post. How did I get Lifetime Platinum? I am glad you asked, this describes one of my most exciting days in this hobby 🙂
Lufthansa is also going the revenue based way. Credit card salesmen bloggers can bitch all they want about how bad this is for the airlines. It is not! Welcome to the new underwhelming travel hacking world, sad!
Good reference post on how to stack rewards via business cards spend, I always forget about these! I am thinking to give Frequent Miler a new nickname: The Stacker. You know, like The Closer lol.
Hilton introduced a new benefit recently, pooling of your points that is. It sounds great and it can come in very handy. But it appears there may be some glitches with it? As in getting your accounts closed, WTF! So be careful before you do that and follow the advice in the post.
I did not know about this…The Dark Legacy of Gruinard Island. Think anthrax and stuff like that.
Must read, especially for younger people! LinkedIn's 2017 U.S. Emerging Jobs Report. My son will be all right, I need to get my daughter to get interested in something more concrete than just "Marketing" in Business.
The future is so scary you guys…AI-Assisted Fake Porn that is, this changes everything! If you are new here and this shocks you…you are reading the wrong blog!
Excellent personal finance post: The Double-Edged Sword.
The point is that speculation is an inherently risky game that usually ruins most people financially…if they don't stop playing.
If you find yourself getting rich quickly with an investment, this is usually a sign of luck. I'd recommend realizing your winnings and getting out so you can diversify your wealth. If you still have a fear of missing further gains, try selling a portion of your assets as they appreciate. This is a kind of hedge where you can realize some gains while reducing your FOMO at the same time. If done correctly, you will have realized some profit even if your risky asset eventually goes to $0.
Sometimes others will beat you even when they are following the absolute worst strategies. Don't feel bad, just stick to your sound investment plan. If their strategies are really that toxic, the double-edged sword will cut them down in the long run.
Stay humble and rational. Losing strategies sometimes win and winning strategies sometimes lose. Nothing will ever change this, but you can change how you react to such events.
You can vote for the 2017 Finance Charlatan of the Year. I voted for James Altucher.
These are great, a few new ones for me. World's Most Unearthly Landscapes.
Lenin in the Southern Pole, WTF!
BLOG BUZZ
This section is for advanced level hobbyists and veteran blog readers & personal rants & stuff
In this hobby, there are some people who are hitting deals so hard it will BLOW you away. They are usually very quiet and just go and do their thing, stuff that you never even dreamed it was possible. I know some of them. They make A LOT of money doing it. Okay, this is a craft all right 🙂 Apparently, one now wants to write a book and sell it for $100 a piece. He is one of them who apparently made a nice career out of this hobby. He is asking Mile Nerd about it. I have mixed feelings about this as this will only lead people to get hurt imho. To me, this has always been a hobby. That is being destroyed ever since Ingy sold his first credit card. Oh, hi Ingy… I should have a contest who the author is? Update: Decided not to go for it. I agree. And the dude got more publicity about it than he ever dreamed of, watch what happens next…
I find it absolutely incredible IHG Rewards Club still uses 4 digit PINs, wow! If your account is hacked (check often!!!) here is what you should do about it and good luck to us all!
I never booked a hotel with Virtuoso. But if you want to consider it, this is a good post what you get.
Probably the best writer in this space uncovering stuff that big bloggers "discover" and copy without shame: The 30% American Express Transfer Bonus to Virgin Atlantic Is Gone, But Values Remain — Part 3: Air New Zealand Business Class to New Zealand / South Pacific.
View From The Wing always says he blogs about things that interest him…Like shit, affectionately called poop. And then always goes back to what he does best, selling the CSP card!
Mommy Points is doing so many pro Hyatt posts. Legitimate question: Does Hyatt pay her? I am just wondering out loud…
Sometimes, I sit and wonder, if my wife…Oopsie, maybe they took that post down or something. Or they blocked me finally. Yep it was a woman holding plastic again…
And I leave you with this…Best.Dog.Ever?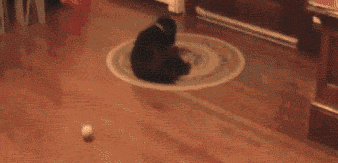 Check out my updated blog lists: Blogs I Love, Blogs I Like, Blogs To Ignore
TBB
travelbloggerbuzz@gmail.com
Follow TBB on Twitter @FlyerTalkerinA2
You can subscribe to TBB below, winners only!
Opinions expressed here are author's alone, not those of any bank, credit card issuer, hotel, airline, or other entity. This content has not been reviewed, approved or otherwise endorsed by any of the entities included within the post.