Another TBB post featuring the most eclectic links around the web such as an awesome Fall foliage map, pundits vs pros, booster shots, my trip to Moab, Utah and how I am paying for it, the best Fall trips in the world, Fairmont to land in Mykonos oh lala, abandoned beauties, Peter Thiel likes not paying taxes a lot, a couple of coupon mega scammers, a podcast with Ed Yong, vaccine mandates, crazy free soloist  climber doing his thing, an amazing map showing winds you must click, amazing life saving bacteria found deep in the ocean, we catch up with the most important happenings in the miles and points world and we finish with some buzzy stuff for the advanced crowd. Now it is time to hike at Arches and Canyonlands national parks in Utah!
TBB Blog Mission: To Educate. Entertain. Inspire. In That Order!
Support TBB by applying for CREDIT CARDS or visiting our

LINKS

or Donate

You like my blog? Send a link to someone please!
Some of the links are behind a paywall. You can try to read them using Archive.is.
TRAVEL
It is that fall time of the year again when the leaves change  colors and I have the link for you! 2021 Fall Foliage Prediction Map.
Since we are on this fall path, how about this one for you: The 25 Best Fall Trips in the World.
Accor will build a new Fairmont and a Raffles hotel in Mykonos, Greece, wow! Accor, Fosun expand presence in Greece.  And more on details on traveling to Greece and how the country is doing with Covid travel restrictions: What the US Could Learn from Greece about Covid Testing Practices and Prices.
Photos of "Abandoned Beauties", wow!
PERSONAL FINANCE
This is great: The Two Types of Investors. Avoid the pundits! Just a few, read the article for more of them…
The Pundit thinks they know everything.
The Professional knows that learning is infinite.
The Pundit exudes hubris.
The Professional exudes humility.
I don't like this guy, I hope this does not shock you. Peter Thiel Gamed Silicon Valley, Donald Trump, and Democracy to Make Billions, Tax-Free. In an exclusive excerpt from The Contrarian, a new biography, the disruption-preaching power broker is revealed as just another rich guy desperate to keep his fortune from the IRS.
I guess they scaled this deal all the way to jail, leaving three kids at home, nice job parents, sad! 'Frankenstein' Coupons Worth $31 Million Result in 12-Year Sentence.
COVID-19
Fantastic podcast with Andy Slavitt interviewing Ed Yong.
I find it disheartening that we were almost #1 in the developed world. And then we ran into the knuckleheads I guess. Five Extremely Simple Reasons Why Biden Made the Right Call Mandating Vaccines. Can we sprint to #1 again? I doubt it…
Are you as confused as me about them booster shots? I know this is an evolving novel virus but, come on now! Can we get everyone to agree, maybe make a consensus decision, and then explain it to us in simple terms so we can understand it? Is that so hard? Apparently it is. I was mentally prepared to go get boosted but now I am not so sure. Especially after reading this article: You Might Want to Wait to Get a Booster Shot.
On an individual level, Dowdy told me, there's probably minimal harm in eligible people getting third shots now. But vaccine makers might have a new shot in a few months, designed around circulating variants, or even an intranasal option that can stop infections sooner. Once the government announces that tens of millions of people should get a booster now, persuading them to do so again in a few months, when a better option is available, could be difficult. And those who decide to get a booster now might find they're ineligible for a fourth shot when that better option comesblow you. Case rates might seem scary now, but this pandemic has proved time and again that things can certainly get worse. "I think it's important to not just say, Should I get a booster or not?" Dowdy said, "but rather, Would I prefer to have a booster now or save the opportunity for later?"
ODDZ & ENDZ
This is amazing! Windy.com. Click it, it will shock blow you away!
So many things can go wrong, are these free soloists guys on a death wish dare or what. Amazing: When You're 275 ft High and a Free Soloist Politely Asks to Pass. Watch how locked in he is!
Something found deep into the ocean can cure aggressive brain cancer, thank you scientists! A Marine Bacteria Species Shows Promise for Curing an Aggressive Brain Cancer.  A new glioblastoma drug is derived from a microbe found in the ocean at depths of up to 6,500 feet
MILES & POINTS
HOT CREDIT CARD OFFERS: 100k CHASE Sapphire Preferred, 100k CHASE United Quest (ENDS 9/22/21), 75k CHASE Ink Cash, 75k CHASE Ink Unlimited, 100k CHASE Ink Business Preferred, 60k CHASE Sapphire Reserve, 80k CITI Premier, 20k CHASE Freedom Flex & CHASE Freedom Unlimited, 150k CHASE IHG Rewards Club Premier and many more, including many American Express cards! Please check out my Affiliate links. Terms apply to American Express benefits and offers. Visit americanexpress.com to learn more.

If you do not see a credit card with my affiliate links, perhaps I could refer you? Contact me!
This section is about my hobby addiction of collecting frequent flyer miles and hotel points since the early 1990's! Feel free to skip this section and parts of the next one if this is not for you.
Newbies: BEST TRAVEL REWARDS CREDIT CARD! The 100k Chase Sapphire Preferred card is now available with my links. If you are totally new and looking for a keeper card I think THIS is the card. Apply for it, get approved, do the required minimum $4k spend (if you think this is TOO much, please stop, this hobby is dangerous for you!), get the 100k points signup bonus, transfer the points to United or Southwest or Hyatt or just cash out for $1,250 spend for groceries using the "Pay Yourself Back" feature assuming you do eat, right? For the annual fee of only $95, COME ON, do the math! Ok, here is the math: $1,250 – $95 = $1,155. So, if a bank offers you all this money what is your problem? Just ALWAYS make sure you NEVER EVER carry a balance ok? If you currently have the card, you can refer your spouse or significant other or third cousin or travel starved friend and you the referrer can earn 20k Chase points for the referral and the referred still get the full 100k bonus. This is my daughter's 100k CSP Referral Link.
The point of this hobby is to accumulate the miles and the points to TRAVEL. Ok, many in this space have made it their career and to do so a lot of them (most?) just unleash "content" designed to monetize you, be careful out there! Anyway, I am traveling this week in Moab, Utah to visit two national parks. So, here is how I am doing it:
Detroit-Salt Lake City on American Airlines 28,000 AA miles for two one way economy tickets
Salt Lake City-Detroit on Southwest Airlines Wiped out $361 Southwest credit for two one way tickets
Three nights at the Moab Hyatt Place using Free Night Certificates and one night using 8,000 World of Hyatt points
One night at the Salt Lake City Downtown Hyatt House using 8,000 World of Hyatt points
Rental car booked with Autoslash. Went from $571 with Thrifty to Hertz for $314. As Hertz President's Circle elite, I am driving a BMW 530, barely missed the Mercedes convertible!
And this is how we roll…since the 90s lol.
I guess it is time for the quarterly 5% earning registrations again: Q4 2021 5% Quarterly Categories: Activate, Offers & Suggestions (Freedom/Flex, Discover, Dividend, Cash+ & more).
This is like deja vu again, hard to believe and certainly welcome! Hilton Extending Status, Points & Relaxing Requirements.
And from the airlines too: Exciting Changes With The Alaska Airlines Mileage Plan.
This is actually a good promo from Radisson of, wait for it, the Americas: Stay 2X, earn up to 15K. So, register for it because ya never know.
Also, register for this IHG Rewards promo to earn 3x.
Bloggers like to rip on Delta Skymiles because, well, these miles are an easy target. But when there are new Delta credit card offers, AGAIN, these bloggers become the pimpiest salesmen hawking them for $$$. See the difference from a blog that does not sell credit cards to understand this space better. Increased American Express Delta Offers (Not Worth Doing). Yeah, available with my links I think but out of so many programs do you really want to go there?
BLOG BUZZ
We are now entering BLOG BUZZ, a section for advanced hobbyists and veterans of this fast imploding hobby and also a section where I go on and on about some stuff that happens in my life because it helps me feel better about myself.
I don't have the time anymore to keep up with Manufactured Spending MS related action. Because I do have another career and I do this hobby for almost free, sad! Anyway, lots of action with Safeway I hear: On the Death of Metabank at Safeway.
Frightening headline: "TPG to start awarding seals of approval to our top-reviewed hotels". I wonder how much they will cost LOL. And then again, only The Points Guy can come up with stuff like this:  "How to get nearly $4,000 in value from the Chase Sapphire Preferred in the first year. " Maybe the writers who have not managed to avoid the ax over there are getting full speed with the program that it is ALL about conversions…
Julian, who used to work at TPG, is still a nice guy despite that and has visited my house by the way, shared this from the time when he worked with Norm Macdonald, the great comic we lost last week. And it is very touching. I may have more things about Norm in coming TBB editions, whenever they post…
Get outside you guys! Because summer is sailing away from George 🙂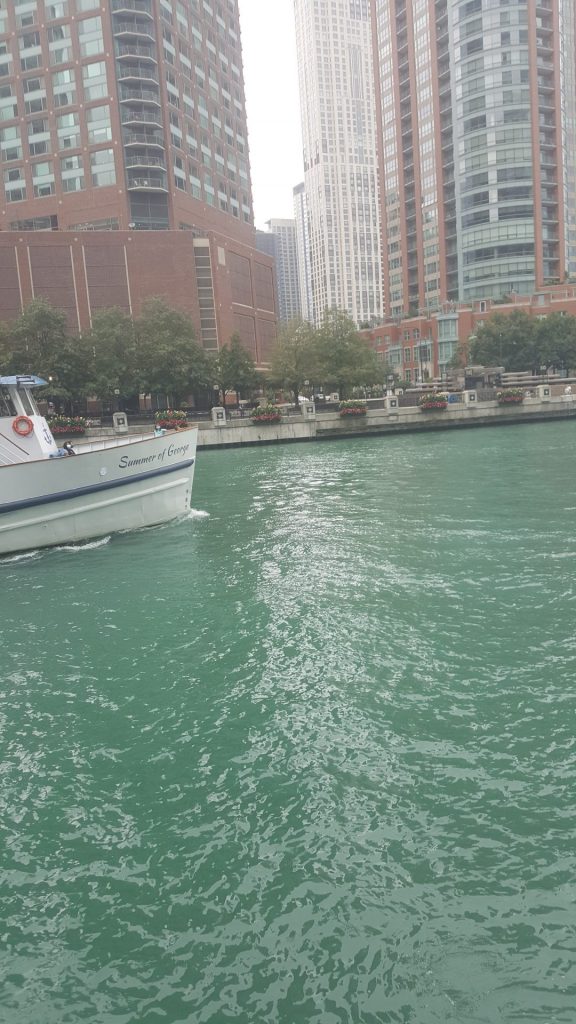 TBB
travelbloggerbuzz@gmail.com
Follow TBB on Twitter @FlyerTalkerinA2.
You can subscribe to TBB below, winners only!
Opinions expressed here are author's alone, not those of any bank, credit card issuer, hotel, airline, or other entity. This content has not been reviewed, approved or otherwise endorsed by any of the entities included within the post.